This jello parfait recipe is so delicious and such an easy recipe! Whipped cream and jello are the perfect combination, and they look so festive! This will be your new go-to dessert recipe! Perfect for Valentine's Day, but also great for any celebration! I'm thinking green jello for St. Patrick's Day, and a mix of red and green for Christmas! The possibilities are endless!
Jello Parfait
INGREDIENTS
1 package (3oz) Strawberry Jello-o
1 cup sliced fresh strawberries
1 cup thawed Cool Whip whipped topping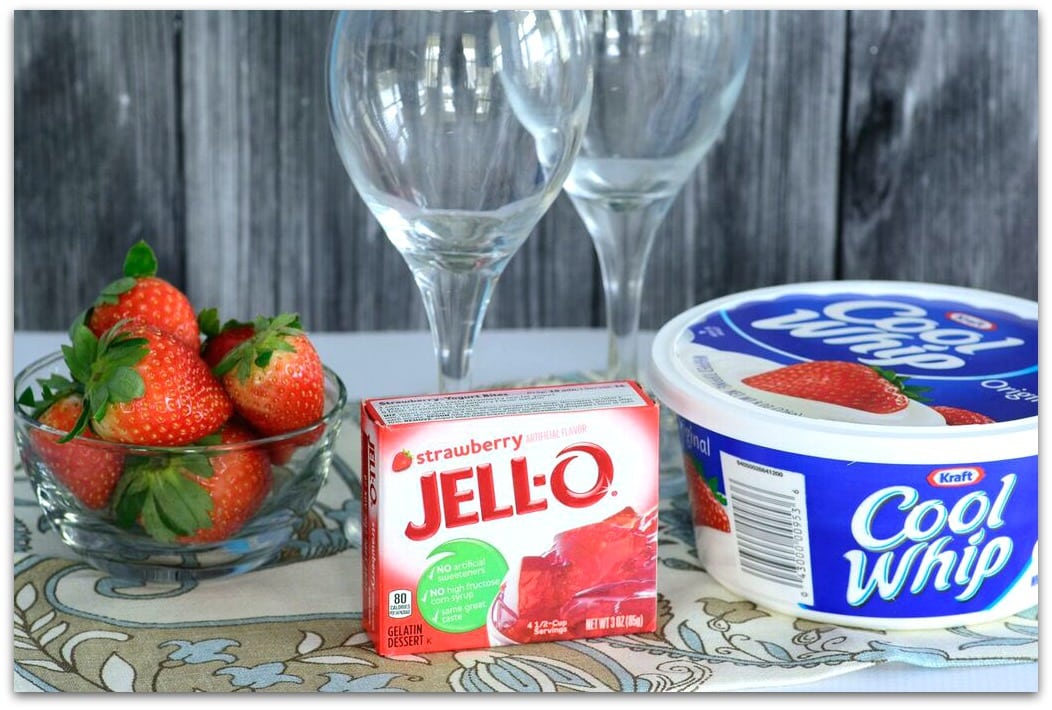 DIRECTIONS
Prepare Jello-o according to package directions.
Set aside 1/3 cup.
Add fruit to remaining Jello-o
Spoon into 4 to 5 dessert or wine glasses.
Chill glasses at an angle until jello is set (overnight is best)
Fold whipped topping into remaining (1/3 cup) jello-o.
Refrigerate until ready to use.
Spoon topping mixture into glasses of set jello.
Top with a dollop of Cool Whip Chill. Garnish with fresh strawberries.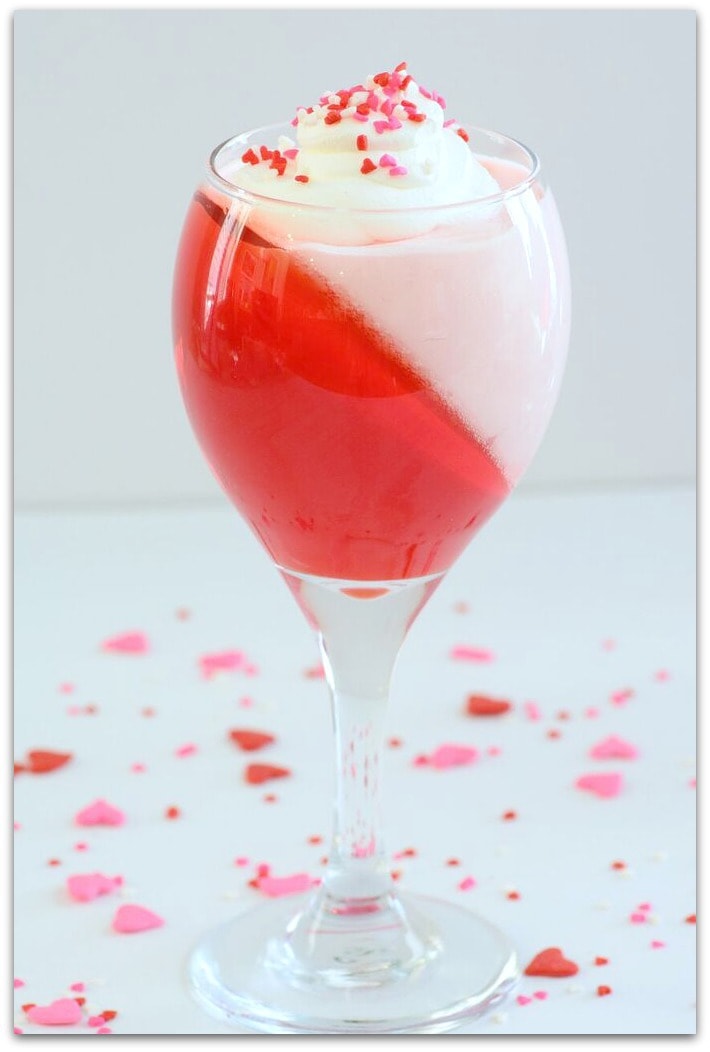 I love how festive this simple dessert looks!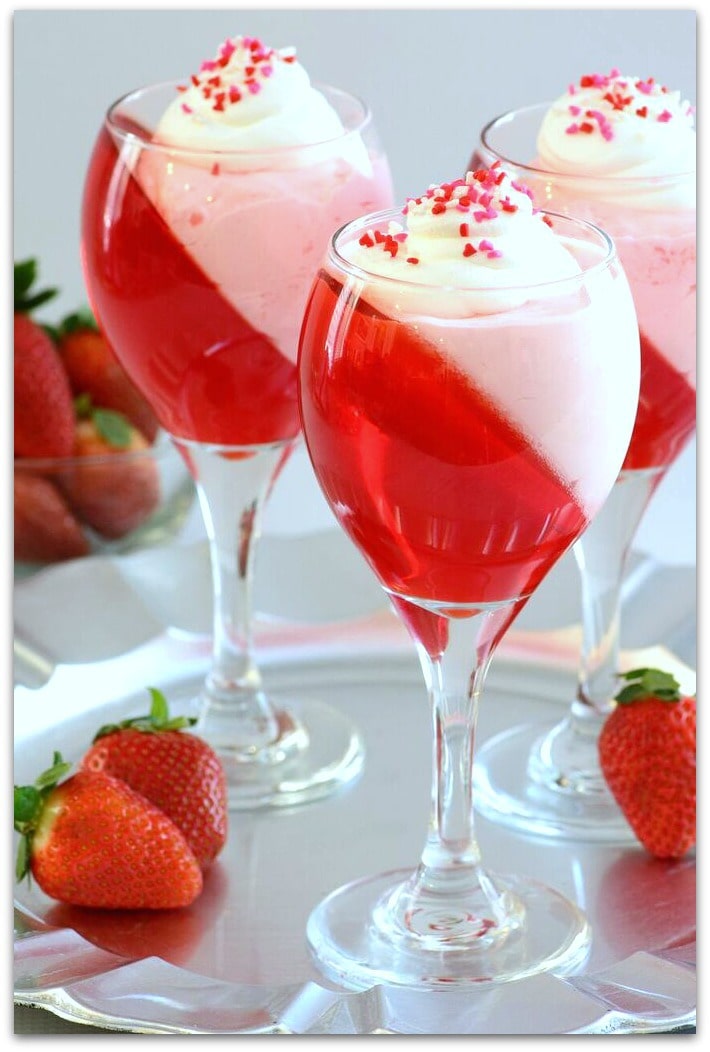 Want to see a few more treats for Valentine's Day? You'll have a lot to choose from in this round up of 32 Amazing Valentine's Desserts or this one with 30 Decadent Chocolate Desserts for Valentine's Day! You'll love this recipe for Red Velvet Brownies, too!