Everyone loves S'mores, and who doesn't love brownies? Make an extra big batch of these smores brownies as they will be gone before you know it!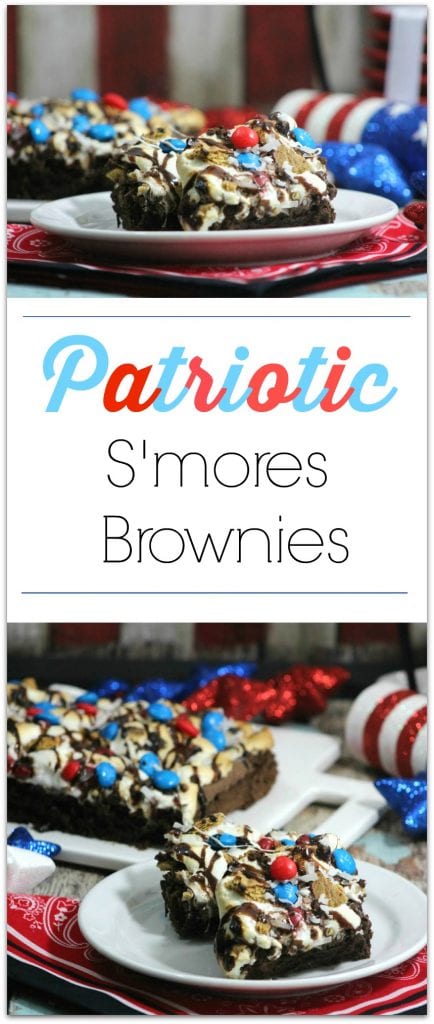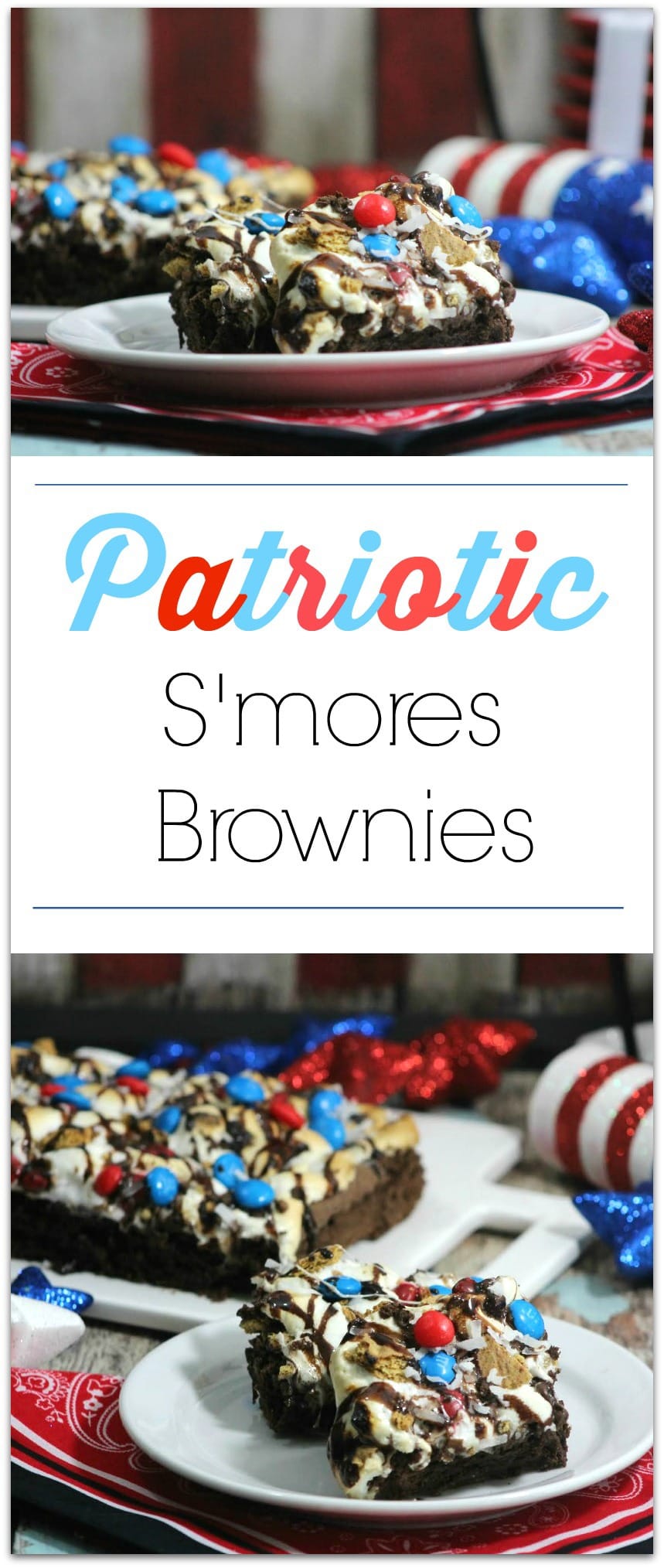 Decorated with patriotic M&Ms, these are perfect for any celebration, especially the 4th of July, Memorial Day, Labor Day, and Flag Day. They would also be amazing for a homecoming party for someone who has served in the military. God Bless the USA!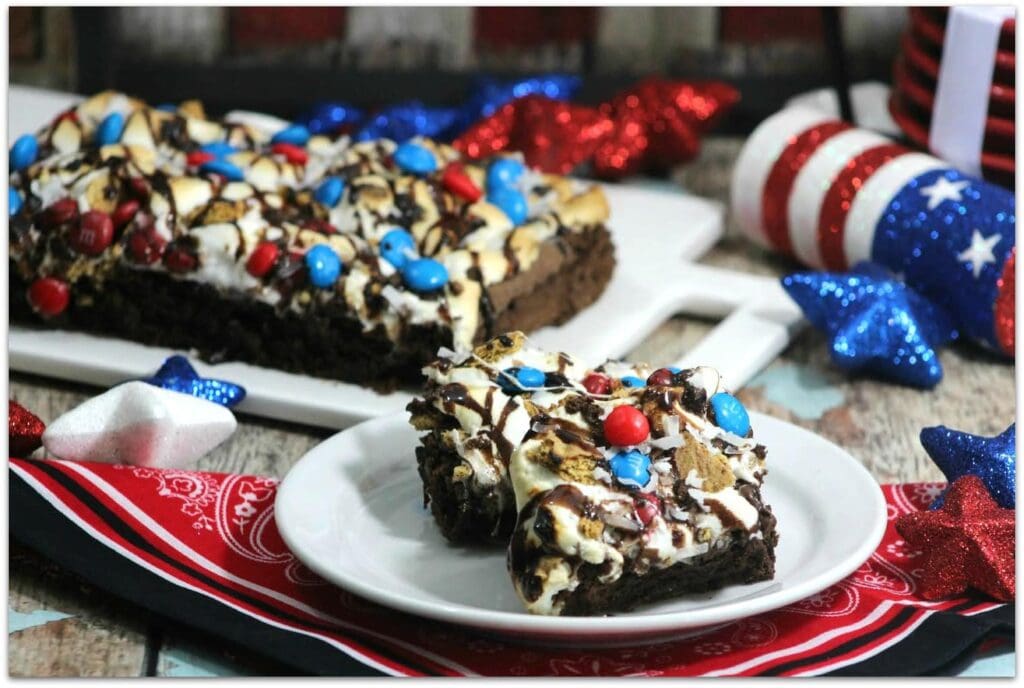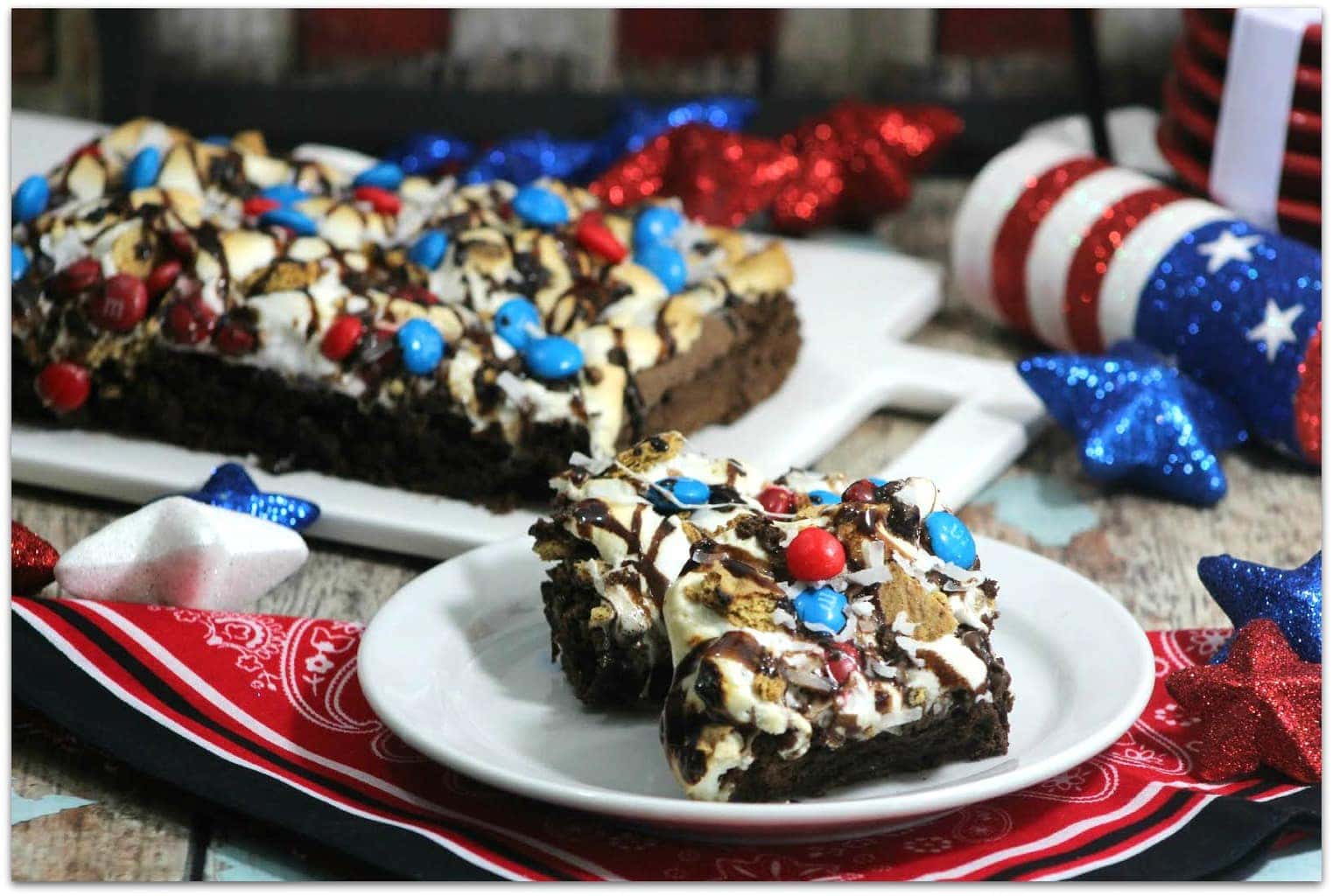 Patriotic Smores Brownies
Brownie Ingredients:
½ C vegetable oil
1 C sugar
1 tsp vanilla extract
2 eggs, room temp
1 ½ C flour
⅓ C cocoa powder
¼ tsp baking powder
¼ tsp salt
Pam spray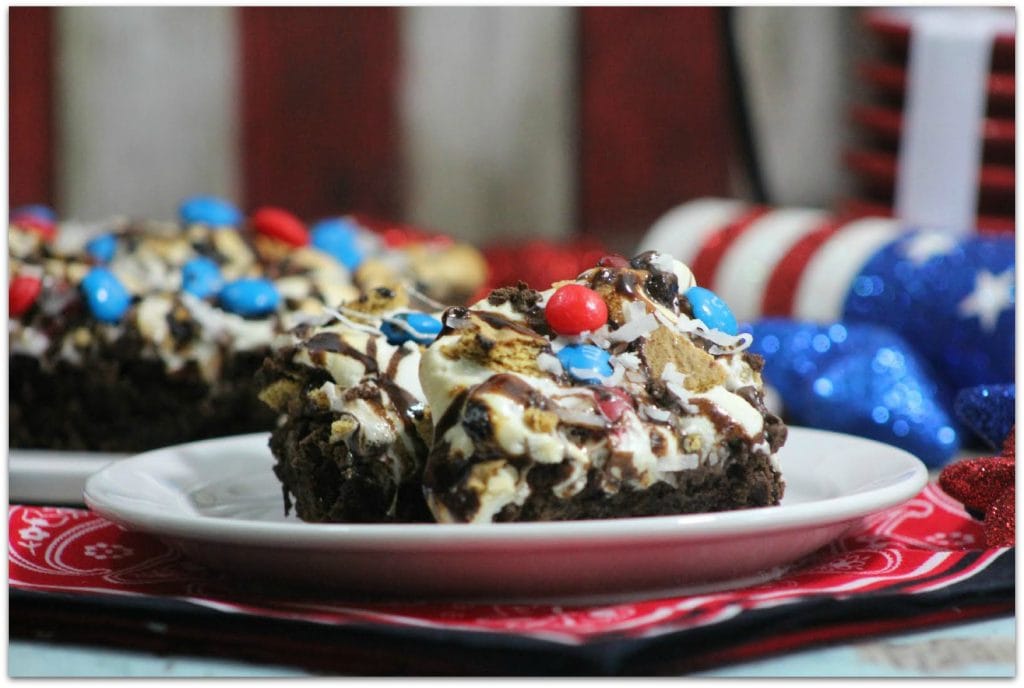 Brownie Directions:
-Preheat oven to 350 degrees. Pretreat bakers pan with Pam spray. (9X9 pan)
-Sift dry ingredients in a bowl (flour, cocoa, baking powder, and salt).
-Add vegetable oil, sugar, and vanilla in a medium bowl.... beat in eggs... stir until well blended.
-Slowly add all the dry ingredients at ½ C at a time to the wet ingredients.... stir after each addition.
-Check to make sure all ingredients are well mixed.
-Pour the brownie batter into the bakers pan.... bake at 350 for 20-25 minutes or until an inserted toothpick comes out clean.
-Allow to cool slightly.... if you can't get the brownie out of the pan run a knife along the sides to help in getting them out.
-Remove from pan and place on a wire rack for cool completely. (Don't cut the brownie into pieces at this time.)
S' mores Ingredients:
Bag of miniature marshmallows
1 package out of the box of graham crackers ( 4 )
Chocolate syrup as drizzle
Handful of red and blue M&M's
¼ cup coconut
S'more Directions:
Preheat oven to 350 degrees.
-Put the whole brownie on a cookie sheet.
-Pour the bag of marshmallows on the brownie.
-Break the graham crackers into pieces.... add to the top of the marshmallows.
-Add chocolate sauce on top of the marshmallows.
-Top with a handful of red M&M's.
-Bake at 350 for 10-15 minutes or until marshmallows start to melt.