My favorite Weight Watchers breakfast ideas will change your mind about eating breakfast!
Just because you're trying to trim down doesn't mean you should skip the most important meal of the day.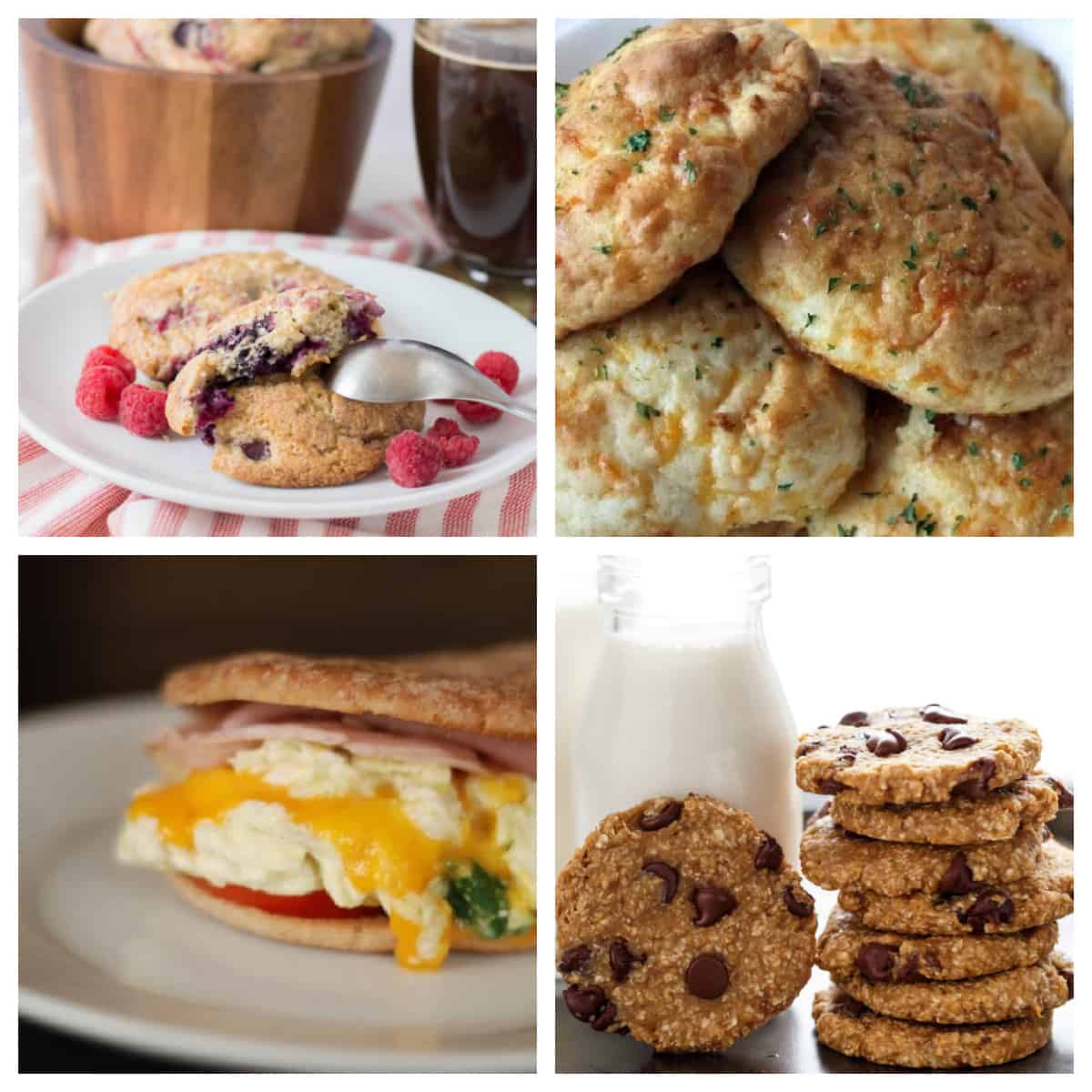 Not having to worry about eating too many points for breakfast will make the rest of the day go more smoothly. One less thing to worry about!
You can enjoy your favorite delicious recipes as long as you stay within the allowed Smart Points with these Weight Watchers breakfast ideas.
Plus, one of the many great things about these healthy recipes is they are so delicious the whole family will love them! No more preparing separate meals!
Whether you're into morning classics, like amazing 6 point pancakes or something more substantial, like a hearty breakfast casserole, starting your day by eating something healthy is important.
You've got a lot of Weight Watchers recipes to choose from here, including smoothie recipes which are a great idea for breakfast on the go.
After you take a look at this collection of new recipes, I think you'll see, your weight loss journey is about to get a little more delicious!
Is your breakfast choice sweet or savory? No matter what you prefer for your morning meal, there is a Weight Watchers breakfast recipe that has you covered.
That's just one of the many things I love about the program.
This Egg Whites Omelet from Weight Watchers is only 1 SmartPoint on the Purple Plan and Blue Plan, and 2 on the Green Plan! What an easy breakfast!
Want to make a special dish for a holiday, birthday or weekend brunch? Try this yummy breakfast bowl with egg and prosciutto. It's one of my favorite recipes. Not only does it sound heavenly, it tastes good, too. It only takes 10 minutes to make on top of that! It's the perfect breakfast when you want a little something extra.
One of the best Weight Watchers breakfast ideas is a side of fruit. All fresh fruit is zero points on the Weight Watchers plan! Yay for extra fiber!
Pile a few blueberries right on top of those Baked Lemon Doughnuts below for a delicious breakfast. There is something about blueberries and lemon.
Keep a bowl of fruit ready and waiting for those times when a sweet tooth or hunger strikes.
I think every time I've cheated when doing Weight Watchers it was when I didn't have something to eat that was within the points I was allowed for the day. Don't let that happen!
From something sweet and quick to something savory that takes a little more time, you've come to the right place. The choice is yours when you're on the Weight Watchers program.
These are the most delicious Weight Watchers breakfast recipes I've found. Let's make your weight loss journey a little more delicious using simple ingredients and awesome recipes that satisfy any craving.
Just make sure you're keeping track of those points and start your day off right!
Breakfast Recipes
Top Tips
When it comes to eggs, add as many veggies as you can into the recipe. Think bell peppers, zucchini, or spinach. With zero Points and lots of fiber, you can't go wrong and they will add so much flavor!
When using milk, try coconut milk in the refrigerated section (NOT canned!) It has more calcium, less sugar, and few calories than regular milk and doesn't taste like coconut. It's delicious!
For those mornings when you just don't have time to make something, an easy alternative is Protein One Peanut Butter Chocolate Bars.
A Protein One breakfast bar is a great healthy breakfast idea for when you're traveling, too.
At only 2 SmartPoints on all plans, it's an easy and healthy way to to get 10 grams of protein and 4 grams of fiber.
Stick a few breakfast bars in your backpack and you won't be tempted to buy something unhealthy (and expensive!)
More Weight Watchers Meal Ideas
Looking for more Weight Watchers deliciousness to add to your meal plan? This Chicken Pot Pie is heavenly and this Weight Watchers slow cooker chili is hearty and will keep hunger at bay.
Also, check out this roundup of Weight Watchers Desserts, including my favorite, dark chocolate Weight Watchers Brownies!
Love this post? Save it on Pinterest so others can see it, too!
Recipe