This 7 day Daniel Fast Meal Plan makes life so much easier when embarking on a new way of eating. There is so much delicious food you can eat, so don't get caught up in what you can't!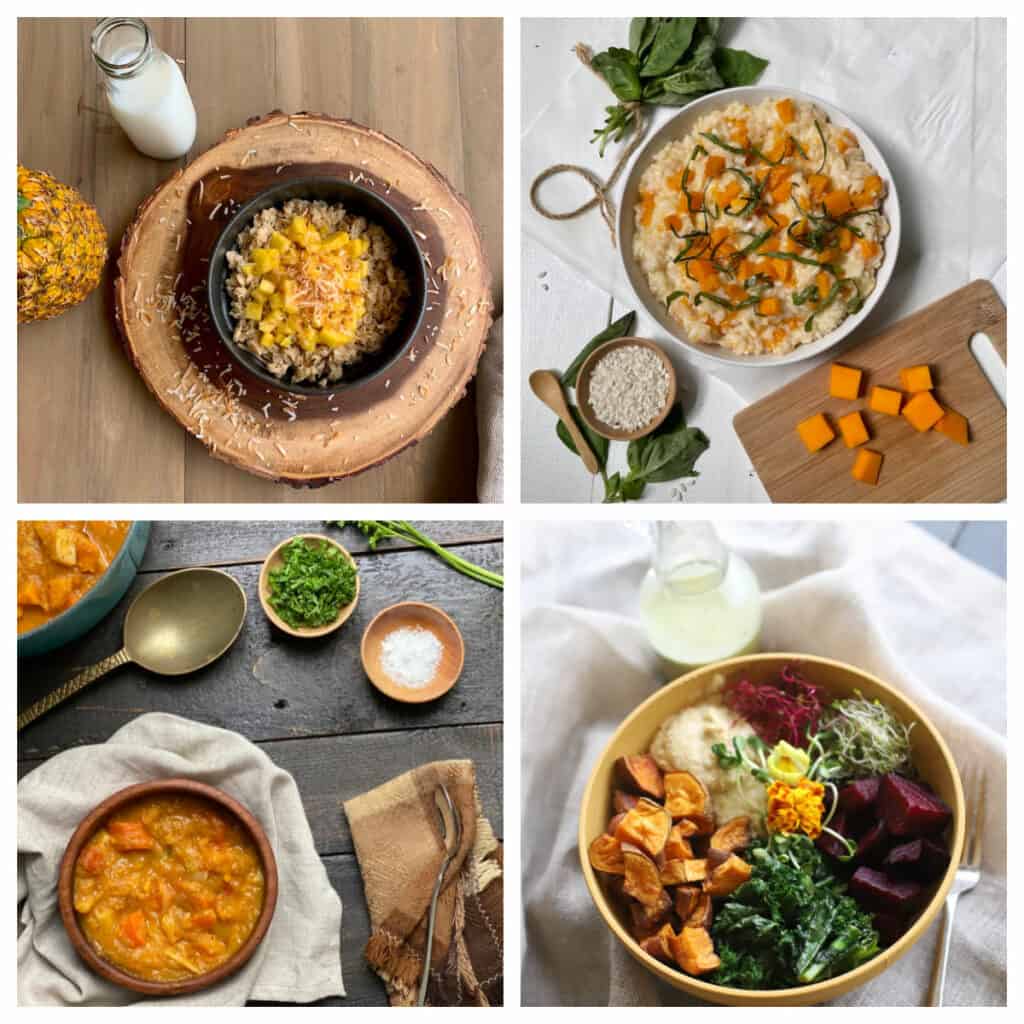 The Daniel Fast is a partial fast from certain types of food like animal products, dairy products, caffeine, alcohol, processed foods, and sugar. Similar to a vegan diet, many churches participate in this Fast around the first week of the new year.
Some people use other fasting methods, like not eating food at all for a few days or even fasting from something they do every day, like social media.
I can't completely fast from food as I get headaches when I don't eat regularly. It's also pretty hard for me to fast social media in the business I'm in. The Daniel Fast has always been a great way for me to participate in this time of renewal.
If this is new to you and you want to learn more, check out Daniel Fast recipes for Daniel Fast food lists as well as meal ideas.
If you are intrigued, there is much online about the fast, and the Daniel Fast book by Susan Gregory goes in-depth as to why it is beneficial, spiritually and physically. Take advantage of the resources available to help you through the Fast.
Without the spiritual aspect, this is just a healthier meal plan.
Why This Meal Plan Works
If you read the post linked above, you know the basics of the ingredients you'll need on hand. It's really a good idea to take time to prepare for the Daniel Fast if you want to be successful.
As far as recipes go, I have made many that use the guidelines in the book, and you may just find they are recipes you want to use all year long.
7 Days of Recipes
Breakfast
To start your day, whole grains like oatmeal (steel-cut or rolled) is a great choice, as well as a smoothie or muffin, perfect for busy mornings as you can make them ahead of time.
Breakfast Potatoes are delicious, too, and easy to warm up the next day. Choose your favorites:
Monday Easy muffin recipe or Oatmeal Cups recipes
Tuesday Tropical coconut oatmeal porridge
Wednesday Baked oatmeal with blueberries
Thursday Almond milk smoothie
Friday Blueberry banana smoothie
Saturday Skillet Breakfast Potatoes
Sunday Banana Nut Healthy Oatmeal
I have a whole list of ideas just for breakfast, so choose what you'll be eating from this list of Daniel Fast breakfast recipes and make sure to have everything on hand. Stock up on items like pumpkin seeds, chia seeds, oatmeal, and raw fruits as well as dried fruits with no sugar.
If you need a little sweetener in your smoothie or oatmeal, date paste works beautifully.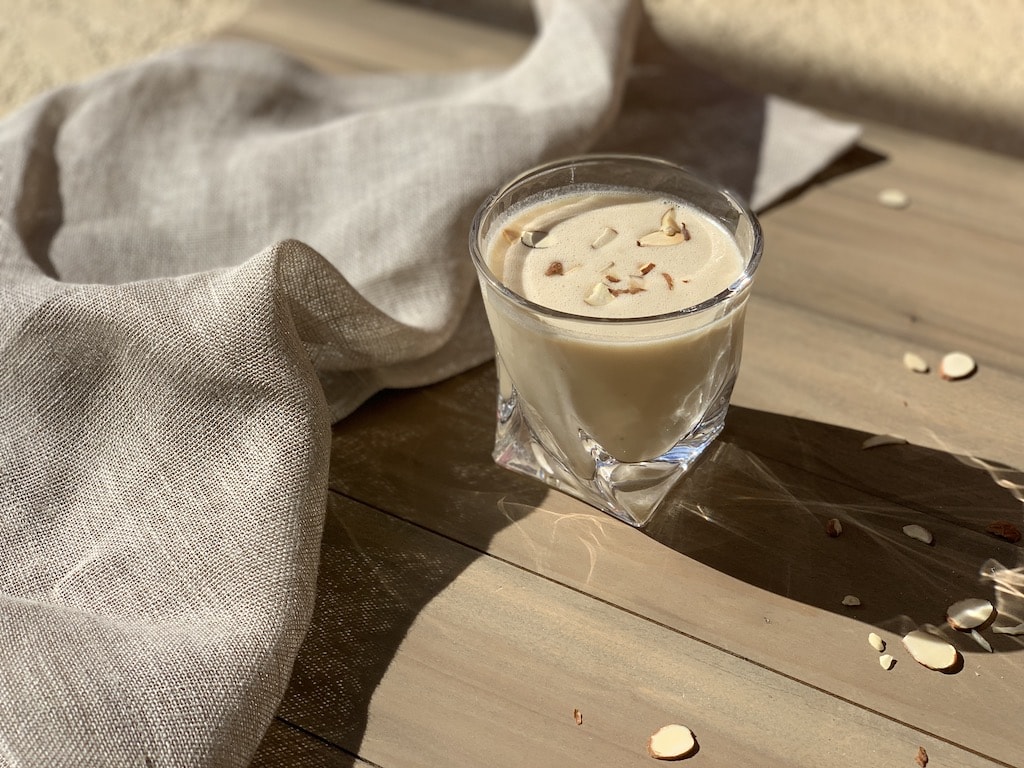 When it comes to meals for later in the day, we often found ourselves eating leftovers from the night before. Whether we'd had soup, stew, or one of these Daniel Fast lunch and dinner recipes, they were all delicious and filling.
I've been gathering recipes for the Fast for years, so I also have this roundup of Daniel Fast Recipes and this list of healthy Daniel Fast recipes.
Lunch or Dinner
Monday Roasted Vegetable Soup (one of the most popular recipes on my site all year long.)
Tuesday Kale and Sweet Potato Bowl
Wednesday Vegan Stuffed Zucchini
Thursday Daniel Fast Vegan Carbonara
Friday Quinoa Tacos with Beans with this Mexican Salsa
Saturday Healthy Nachos Recipe (Some may think this too indulgent for the fast. I respect that, but the recipe is absolutely compliant.)
Sunday Butternut Squash Risotto
Soups are always a win for us, so pick one or two to make each week. They are always better the next day.
More Meal Options
You can see how easy it is to plan out your 7 day Daniel Fast Meal Plan. If you're doing the Fast for 3 weeks, you'll just choose your favorites for week 2 and 3.
Brown rice with vegetables and seasoning is easy and you can get creative. (White rice is not allowed on the Fast as it's highly processed.)
Make it stir fry style one night, with snow peas, broccoli, water chestnuts, and Tamari.
Another night you can add chili powder or chili peppers along with corn and black beans or pinto beans for a Mexican style dish.
Whole wheat pasta is also super easy and the varieties are endless.
Roast cherry tomatoes with garlic and put it in the food processor with a good quality oil like olive oil or grape seed oil. Serve it over whole wheat linguine.
Toss a handful of pistachio nuts into the blender with a big bunch of basil. Drizzle in olive oil to make pesto. Serve it stirred into a bowl of whole grain penne.
You'll easily see that healthy eating can be really delicious, too.
Snacks
Snack on dried fruit (watch for sugar), nuts like sunflower seeds or almonds, as well as fresh fruits and vegetables. We love this vegan hummus with veggies.
We've also eaten a lot of these baked sweet potato fries and even made a dairy free dip to go with them.
Whip up some of these Quinoa Sweet Potato Wraps to have on hand when you get hungry and don't know what to eat! This easy roasted beet salad makes a nice starter or side salad.
As I said, there is so much you can eat! Just remember to watch for sugar. You can have peanut butter, almond butter, and other nut butters, but you have to look at labels.
For instance, there are two different almond butters made by Justin's; one has sugar and one doesn't. The squeeze packs are handy for when you're on the go.
Canned tomatoes often have sugar, as do tomato paste and tomato sauce. If you read the labels, you'll find there are often varieties of what you're looking for with no sugar.
Remember to stay hydrated with a lot of spring water. Squeeze a little lemon or lime into your water for a refreshing change.
I hope this 7-day Daniel Fast meal plan helps you enjoy the health benefits of the Fast. The goal is to not have to worry about what you'll be eating so you can focus on spiritual renewal.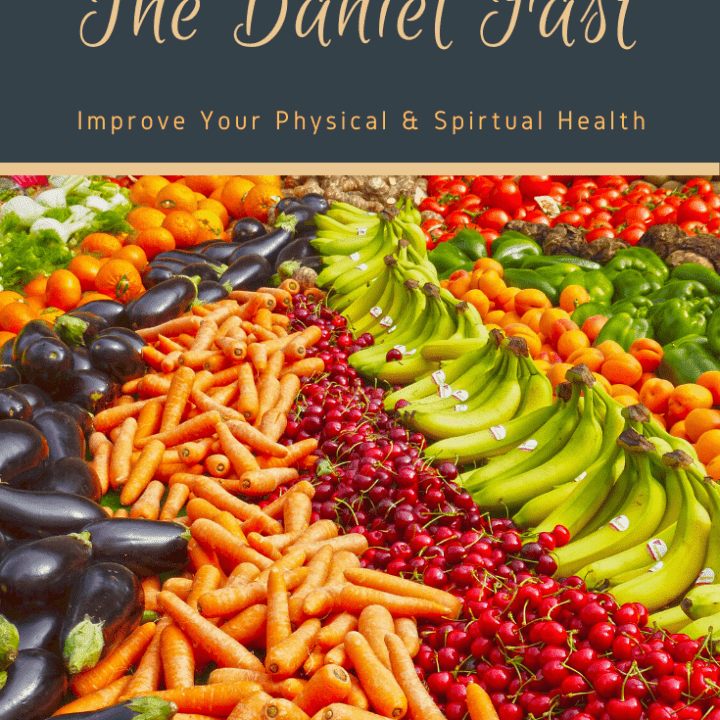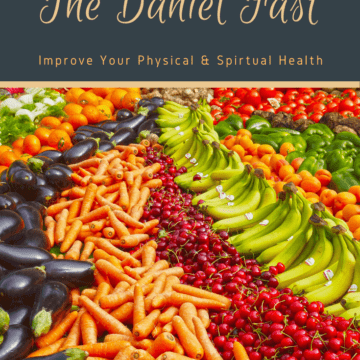 Ingredients
Some of the Ingredients you may need
Oatmeal

Nuts

Almond Milk

Oat Flour

Dates

Olive Oil

Peppers

Onions

Potatoes

Garlic
Instructions
Pick some favorites and Enjoy!
Baked Oatmeal with Blueberries

Blueberry Banana Smoothie

Skillet Breakfast Potatoes

Banana Nut Healthy Oatmeal

Daniel Fast Vegan Carbonara

Lentil Dahl with Chickpeas

Best Ever Black Eyed Pea Soup
Like our content? Follow us on Pinterest!