Date paste is a popular sweetener in Middle Eastern recipes. I was thrilled to see dates used in everyday cooking in Jordan because I absolutely love them!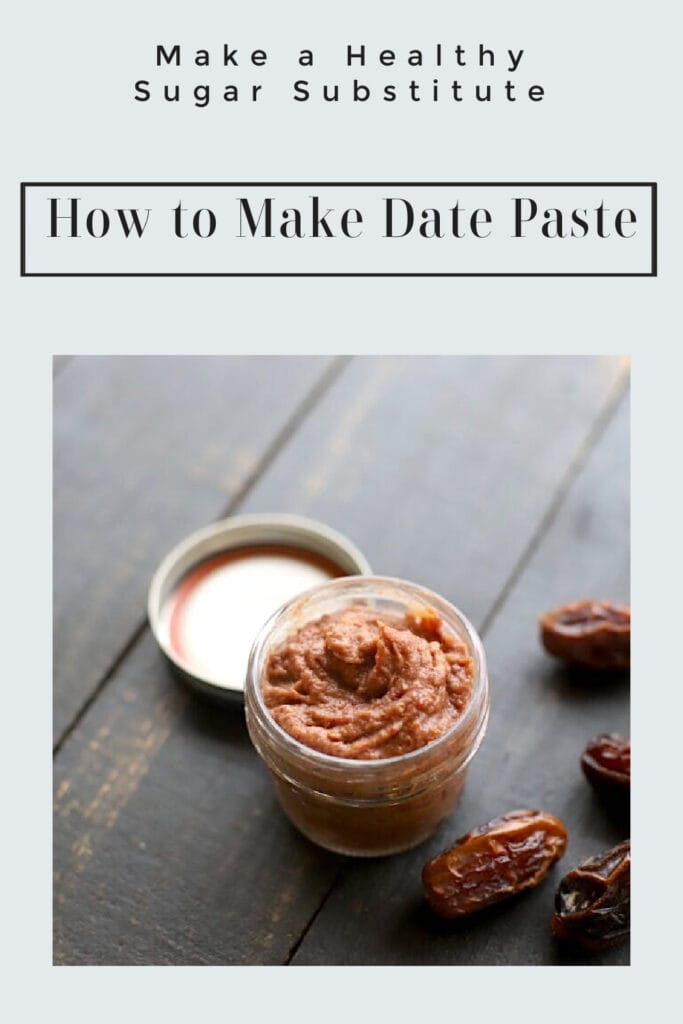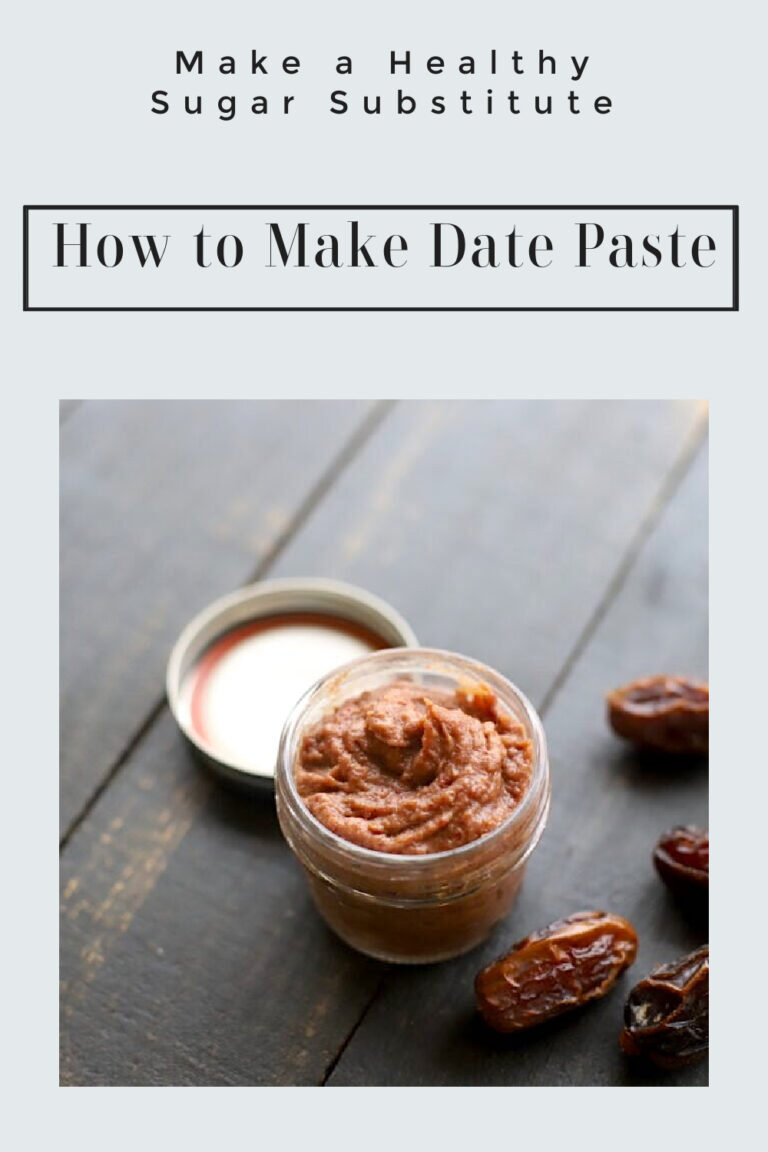 If you want a sweet treat, grab a dried date and your craving will be satisfied. Dates make a wonderful snack, especially filled with almond butter and coconut.
This was waiting in my room when I checked into my hotel in Amman, Jordan. Everything was delicious, but those dates? Perfection and so simple.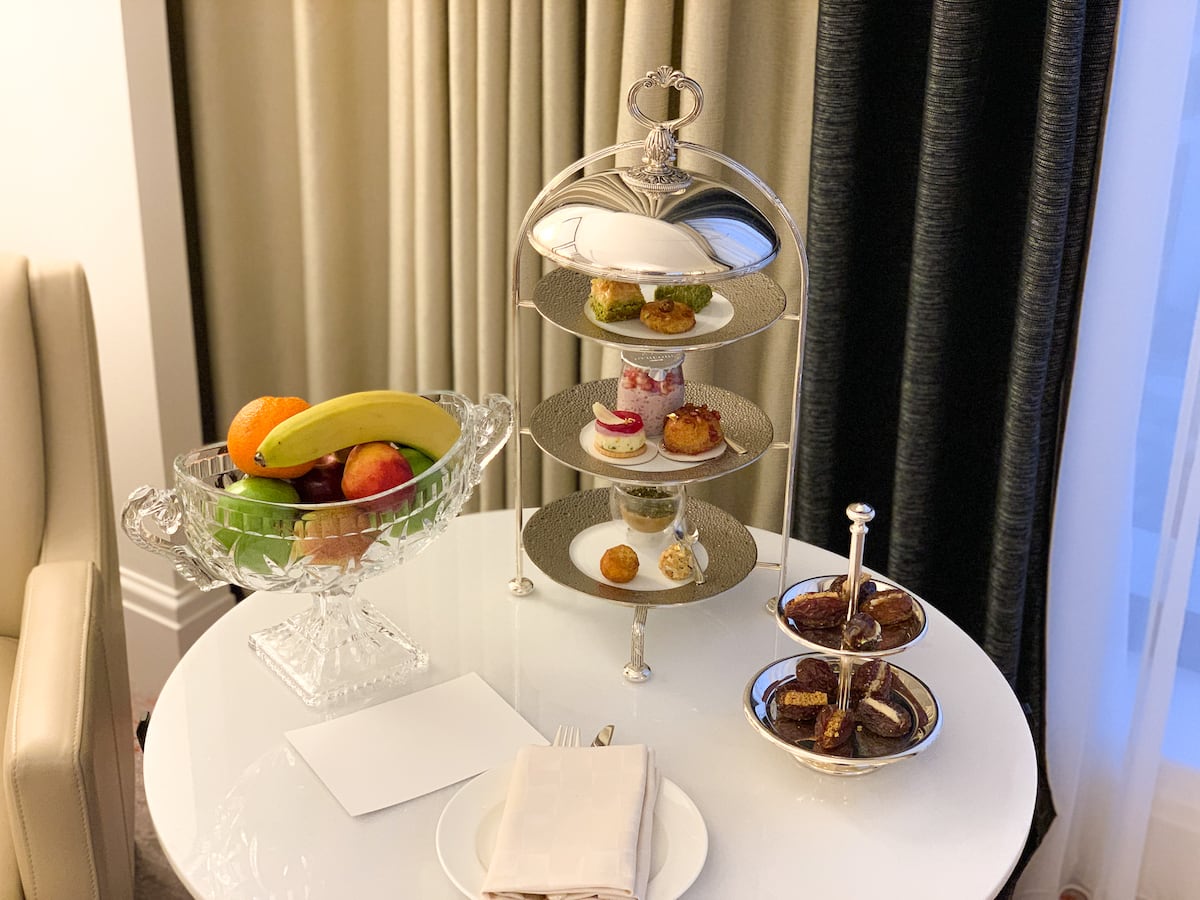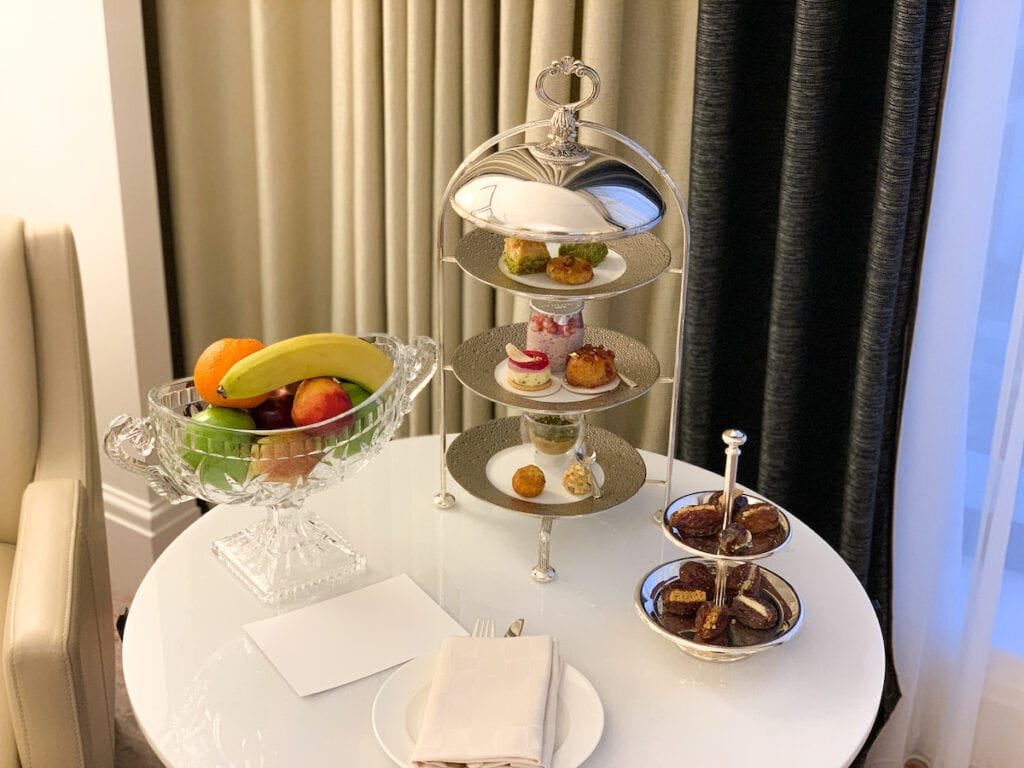 Once you've learned how to make date paste, you'll always have sweetener on hand. Adding sweet flavor with date paste is actually healthier, too.
Dates keep for quite a while in a sealed container, so should be a regular pantry item for those trying to cut out refined sugar.
With loads of potassium and a good dose of magnesium, dates have more antioxidants than most other fruits.
In addition to the antioxidants, dates make you feel more full and are a good source of fiber.
Ingredients to Make Date Paste
You just need two ingredients to make date paste; pitted dried Medjool dates and water.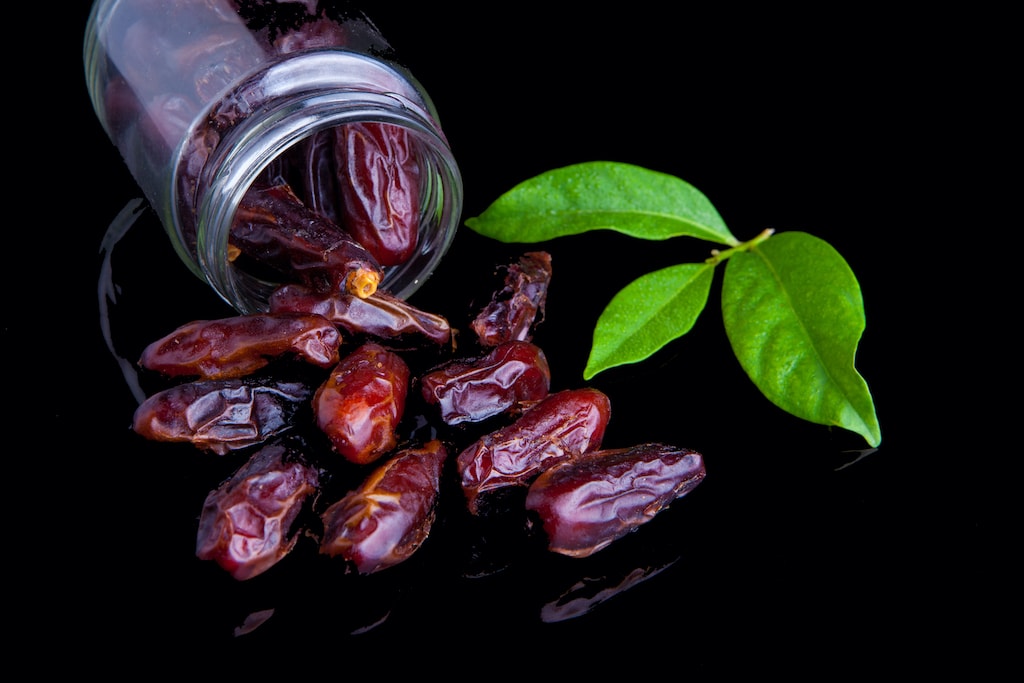 Date Paste Directions
Simmer dates and water on the stove for 45 minutes or until they are plump and soft.
Add dates with water to a food processor, adding additional water if needed for consistency, and blending until smooth.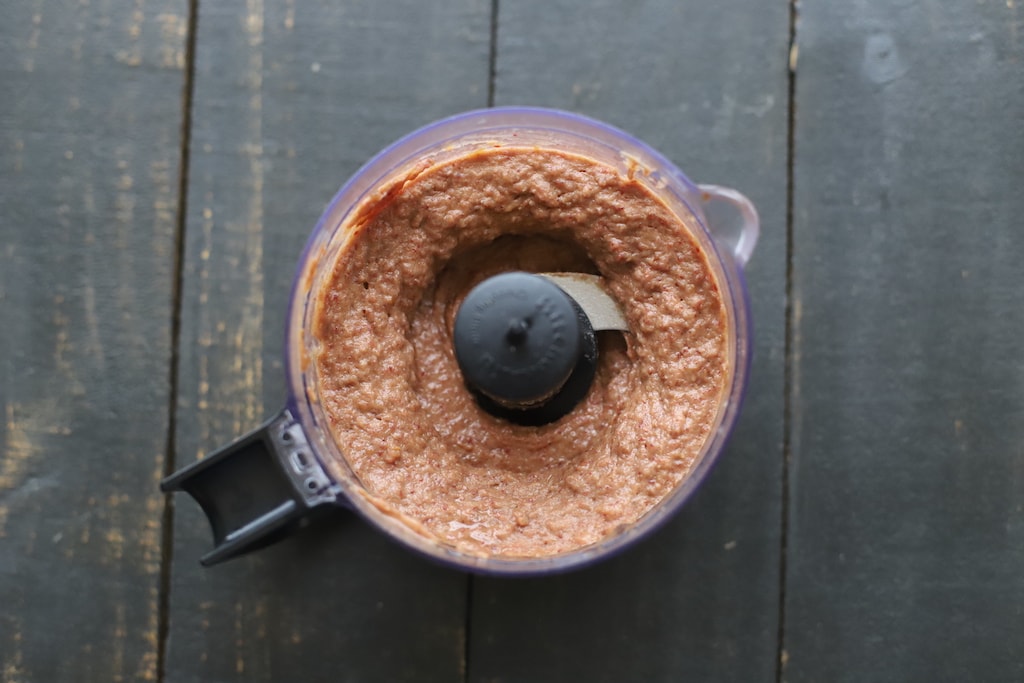 Note: If you can't find pitted dates, simply slice them in half and remove the pit. I've done it many times.
In fact, almost every time I buy pitted dates, I get at least one date with a pit in it. You can usually tell by looking at the dates whether they are pitted, but bend it in half and you'll be able to tell if the pit is still inside.
Be careful as your food processor will not like the pits and it may even break the blade.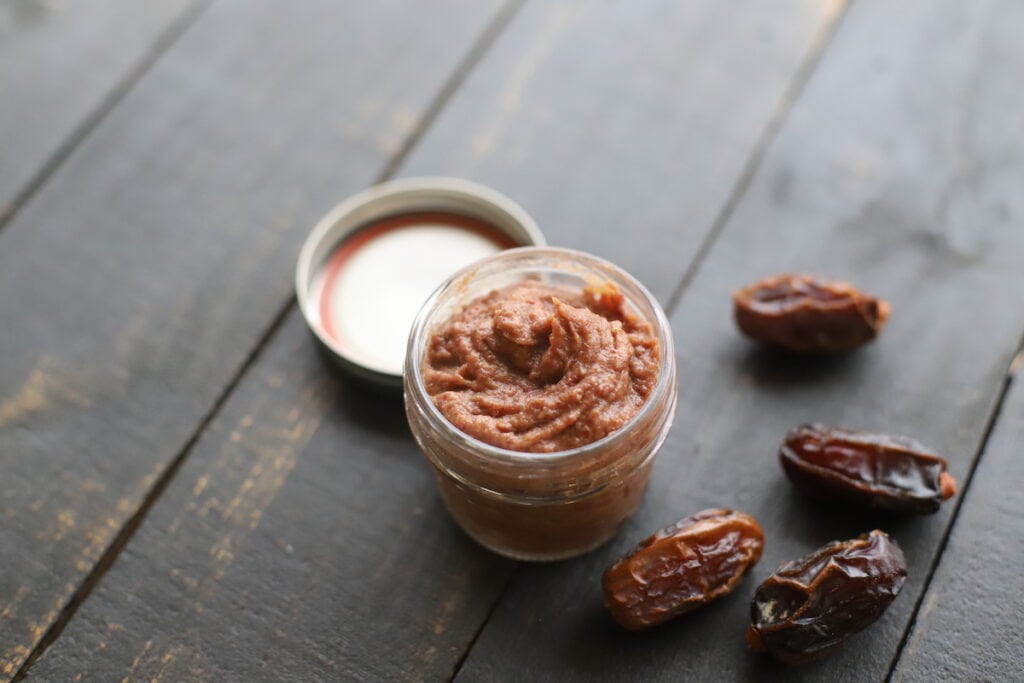 You can use date paste in so many things. Add it to oatmeal, yogurt, and smoothies.
A tablespoon of date paste can be substituted for a teaspoon of sugar, but experiment and you'll discover how much you'll need for your individual taste.
I use it in the salad dressing for this Kale and Sweet Potato Bowl. It makes a fabulous dressing for any salad or veggie bowl.
Can I Make Date Paste without a Food Processor?
You can certainly make this paste without a food processor, but they are so inexpensive these days, why not pick one up?

It's a lot more work to mash the dates without that steel blade, but it's doable. Once the dates simmer, they are much softer. Simply cut them up with a knife and mash them with a fork.
Do I Have to Use Medjool Dates?
I really like the flavor and size of Medjool dates and they are easy to get at my local supermarket. Deglet Noor, Al Madina Ajwa, and other varieties of dates are available on Amazon for a decent price, as well.

You can even buy date paste already made if you don't want to go to the trouble of making it.

Once you start eating dates, you'll realize how flavorful and versatile they can be. They make a great replacement for chocolate chips in cookies and loaves of bread.

I love the sweetness dates add to the salad dressing in this roasted beet salad recipe. Whip up a batch of the dressing and you'll have it when you want a delicious and nutritous meal.

Slice a date open and spread a little almond butter inside for a special treat. Whip up a batch of stuffed dates for the next time you're having company.

Get creative with coconut, crushed pistachios, and other natural foods that would pair well with this scrumptious fruit.
Like our content? Follow us on Pinterest!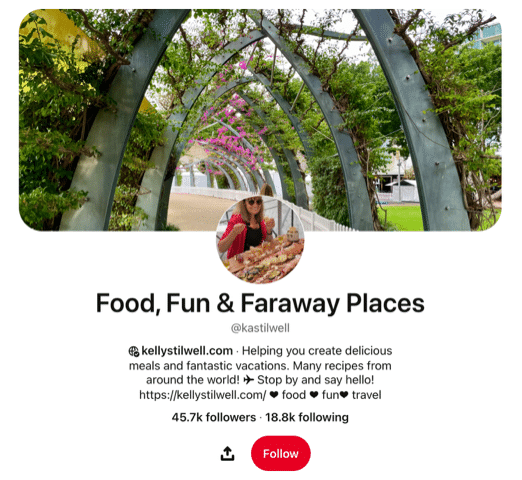 Looking for more vegan recipes? Check out this tropical coconut oatmeal porridge for a nutritious and filling breakfast.
We also love this roasted vegetable soup.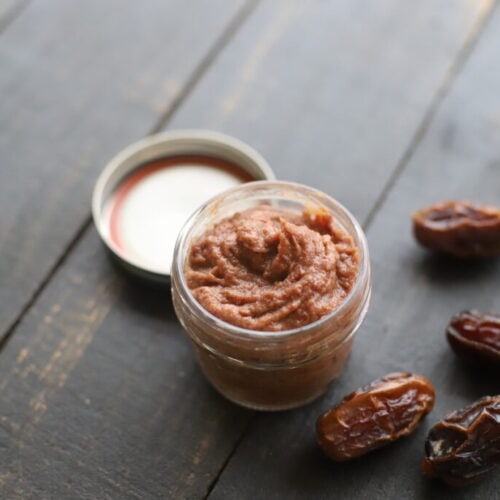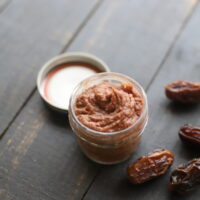 Instructions
Simmer pitted dates for about 60 minutes on the stove on low heat.

Add dates and any remaining water to the food processor and blend until smooth.