These healthy Daniel Fast dinner recipes might be just what you need to jumpstart your new year. All these recipes make a great meal for lunch or dinner while you are on the fast.
My husband and I do a one-week Daniel Fast every year in January, but we enjoy eating that way so much that I incorporate many Daniel recipes into our rotation the rest of the year, too.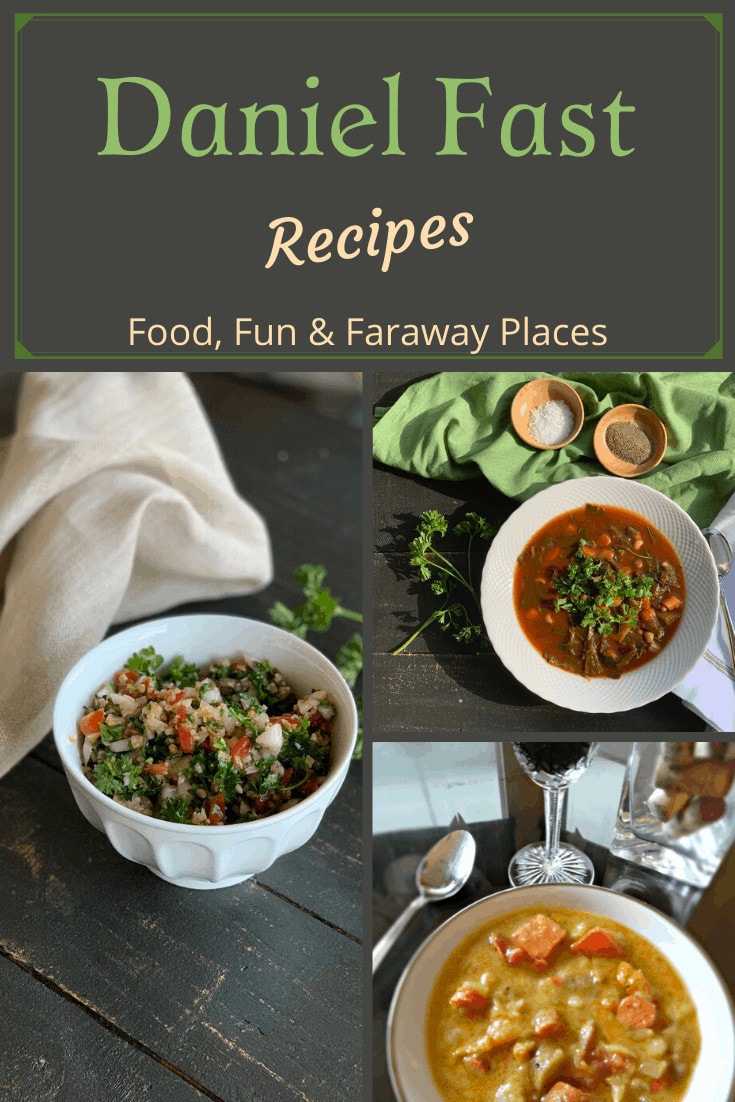 During this fast, you will experience a more natural way of eating, similar to a paleo diet. The recipes are heavy on fruits and veggies, no meat, and very little processed food.
When you're finished with this fast, you'll feel healthier and more energetic. You only have to get a little more creative with the foods you can eat.
Don't save these Daniel Fast dinner recipes just for the fast. They really are so delicious, I'm hoping at least a few of these super healthy recipes will be on your regular rotation, too.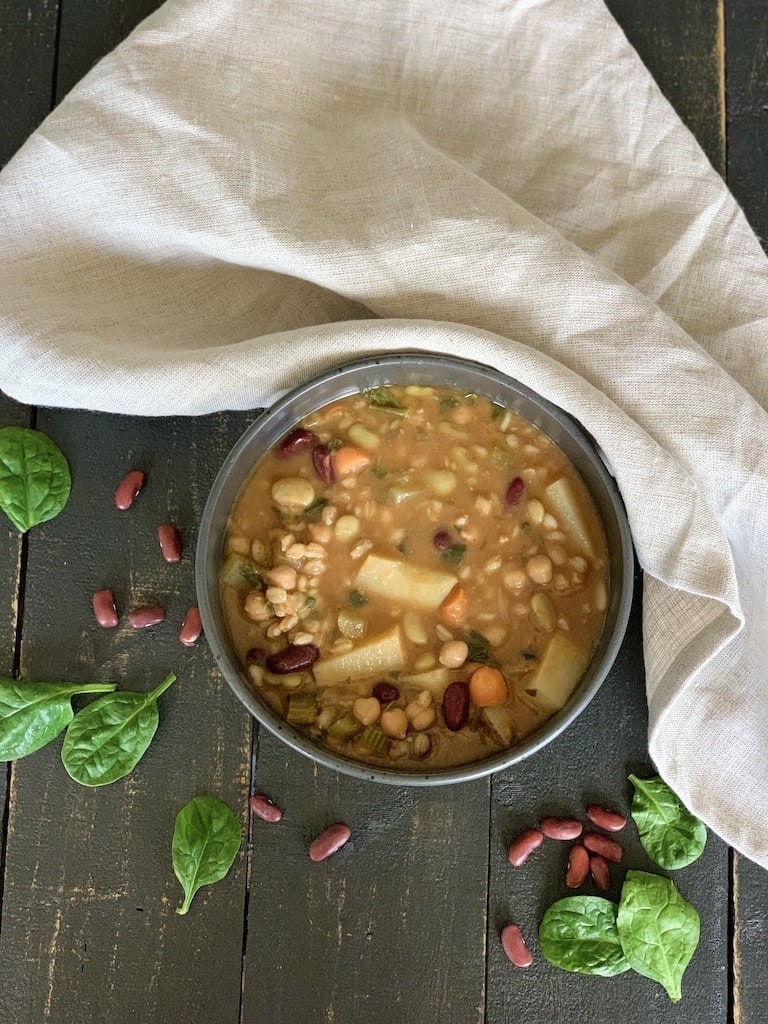 The Book of Daniel taught us many things, but one of the most important was to give thanks and appreciation through fasting. You can learn more about the spiritual aspect of this fast by checking out Susan Gregory's book, The Daniel Fast.
Everyone does get caught up in the food part of the fast. I get it, because if you are not prepared with the foods you can eat, you will inevitably revert to the foods you are not supposed to eat, like dairy, white flour, eggs, and meat.
Those things you regularly reach for in the fridge will be what you reach for when you're hungry. That won't happen if you plan ahead of time. I'm hoping these Daniel Fast lunch and dinner recipes will help you be ready.
The best part is, the eating portion of the fast does not have to be difficult. There are plenty of Daniel Fast lunch and dinner recipes, which means following the fast for every meal of the day can be easy and delicious.
Daniel Fast Dinner Recipes
Healthy Daniel Fast Lunch and Dinner Recipes
Before even starting the Daniel Fast, you need to have a list of recipes that you can make so you can go to the store and get the ingredients.
These recipes are great for lunch and dinner!
For more Daniel Fast lunch and dinner recipes, see this collection of Daniel Fast Recipes.
Eating Breakfast on The Daniel Fast
You might also want to check out this list of Daniel Fast breakfast recipes (try this blueberry banana smoothie with this easy muffin recipe! This recipe is flexible so you can add your favorite fruit!)
Here's one more with 12 easy recipes for the Daniel Fast. Please let me know if you have any great recipes that work with the Daniel Fast so I can add them to these lists.
How Long Should I Do the Daniel Fast?
Our church recommends a 21-day fast, but you can fast for as long as you'd like. The food portion of The Daniel Fast is simply a healthier way to eat.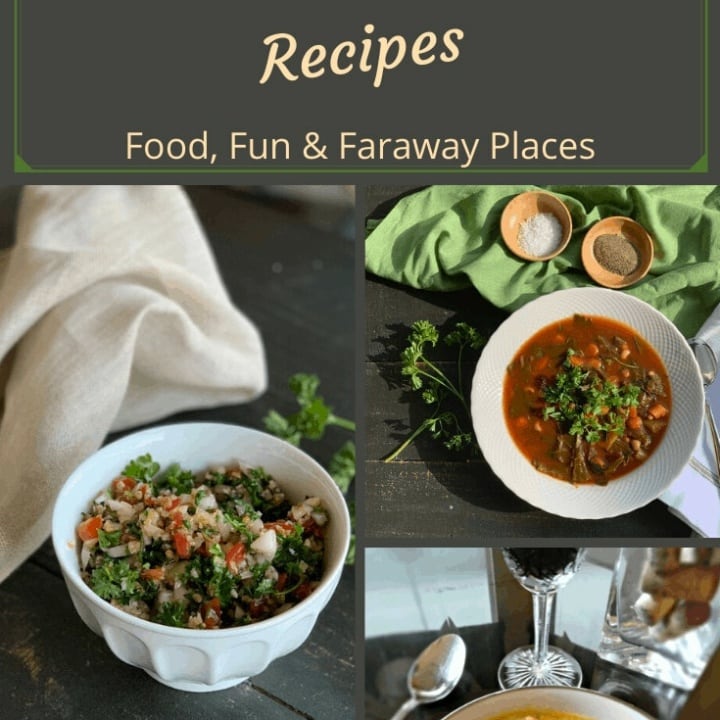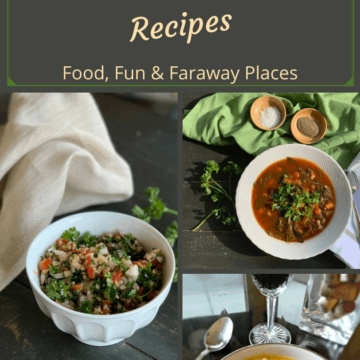 Ingredients
Some Of The Things You May Need
Tomatoes

Potatoes

Sweet Potatoes

Beans

Quinoa

Butternut Squash

Zuccchini

Kale

Chick Peas

Parsley

Onion

Garlic

Black Eyed Peas

Pumpkin
Instructions
Choose Your Favorites and Enjoy!
DANIEL FAST VEGAN CARBONARA

EASY VEGAN STUFFED ZUCCHINI

KALE CAESAR SALAD WITH CHICKPEAS

QUINOA SWEET POTATO WRAPS

HEALTHY BLACK BEAN BURGERS

PUMPKIN BLACK BEAN VEGAN ENCHILADAS WITH CILANTRO-LIME CASHEW CREMA

GARLIC ROSEMARY GRILLED CAULIFLOWER FOIL PACKETS

ROASTED VEGGIE AND BULGUR WHOLE GRAIN BOWL

PAD THAI BROCCOLI BURGERS

ONE POT AFRICAN PEANUT STEW

CAULIFLOWER RICE WITH SUMAC

QUINOA & LENTIL STUFFED VEGAN CABBAGE ROLLS

ULTIMATE DANIEL FAST "MEATBALLS"

PASTA PEPERONATA (ROASTED PEPPERS AND TOMATOES)
If you're thinking about trying the fast, read preparing for the Daniel Fast.