These Daniel Fast lunch and dinner recipes might be just what you need to jumpstart your new year. My husband and I do a one-week Daniel Fast every year in January, but we enjoy eating that way so much that I incorporate many Daniel recipes into our rotation the rest of the year, too.
During this fast, you will experience a more natural way of eating, similar to a paleo diet. The recipes are heavy on fruits and veggies, no meat, and very little processed food.
When you're finished with this fast, you'll feel healthier and more energetic. You only have to get a little more creative with the foods you can eat. I'm betting at least a few of these recipes will be on your regular rotation, too.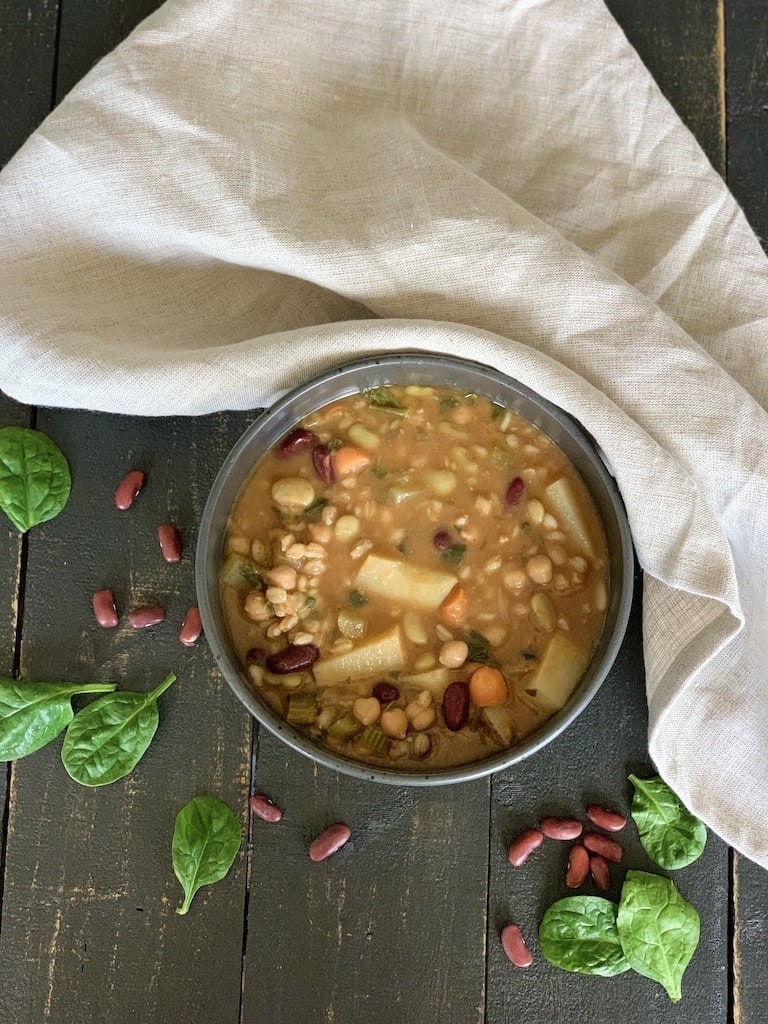 The Book of Daniel taught us many things, but one of the most important was to give thanks and appreciation through fasting. You can learn more about the spiritual aspect of this fast by checking out Susan Gregory's book, The Daniel Fast. One of our pastors at my church spoke on fasting recently and it was amazing. You can watch on-demand here.
The best part is, the eating portion of the fast does not have to be difficult. There are plenty of Daniel Fast recipes that work for both lunch and dinner, which means following the fast for every meal of the day can be easy and delicious.
Daniel Fast Lunch and Dinner Recipes
Healthy Daniel Fast Lunch and Dinner Recipes
Before even starting the Daniel Fast, you need to have a list of recipes that you can make so you can go to the store and get the ingredients.
These recipes are great for lunch and dinner!
For more Daniel Fast lunch and dinner recipes, see this collection of Daniel Fast Recipes.
Eating Breakfast on The Daniel Fast
You might also want to check out this list of Daniel Fast breakfast recipes (try this blueberry banana smoothie with this easy muffin recipe! This recipe is flexible so you can add your favorite fruit!)
Here's one more with 12 easy recipes for the Daniel Fast. Please let me know if you have any great recipes that work with the Daniel Fast so I can add them to these lists.
How Long Should I Do the Daniel Fast?
Our church recommends a 21-day fast, but you can fast for as long as you'd like. The food portion of The Daniel Fast is simply a healthier way to eat.
If you're thinking about trying the fast, read preparing for the preparing for the Daniel Fast. Enjoy!