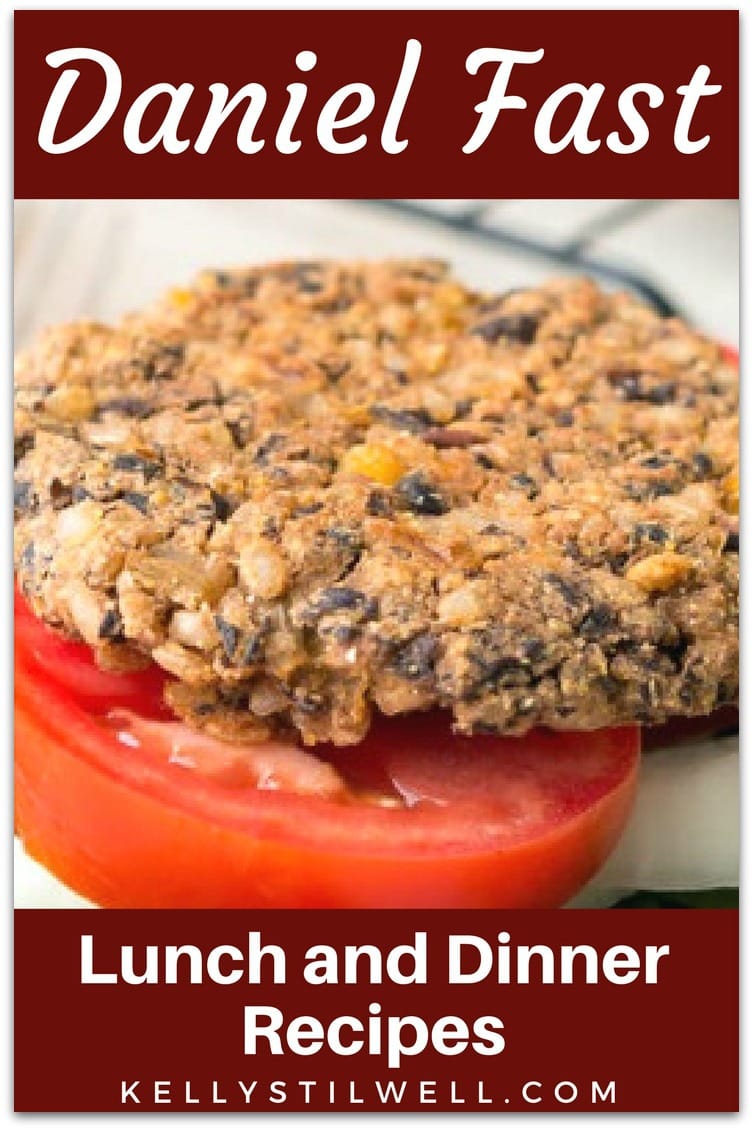 If you're looking for a way to jumpstart your eating habits for the better, these Daniel Fast lunch and dinner recipes might be just what you need. My husband and I do a one-week Daniel Fast every year in January, but we enjoy eating that way so much that I incorporate many Daniel recipes into our rotation the rest of the year, too.
During this "fast," you will experience a more natural way of eating, similar to a paleo diet. The recipes are heavy on fruits and veggies, no meat, and very little processed food. 
When you're finished with this "fast", you'll feel healthier and more energetic. You only have to get a little more creative with the foods you can eat. I'm betting at least a few of these recipes will be on your regular rotation, too.
The Book of Daniel taught us many things, but one of the most important was to give thanks and appreciation through fasting. The best part is, there are plenty of Daniel Fast recipes that work for both lunch and dinner, which means following the fast for every meal of the day is easy and delicious.
Daniel Fast Lunch and Dinner Recipes
Veggie Burrito | Fit Now Stephanie
Rice and Beans | Spel House Love
Brazilian Vegan Feijoada | Caring Carrot
Southwestern Black Bean Tacos | Like A Bubbling Brook
South of The Border Pizza | Ultimate Daniel Fast
Vegetarian Choup | Life Happens
Southern Corn Chowder | Daniel Fast Recipes
Black Bean Soup With Tofu Croutons | Pumps and Iron
Avocado Alfredo | Tarts and Typography
One Pot Zucchini Pasta | Making Thyme For Health (omit the cheese unless you find rice-cheese)
Quinoa & Lentil Stuffed Vegan Cabbage Rolls | Connoisseurus Veg
Black Bean Burgers | Forks Over Knives
Sweet Potato Steak | Sweet Savant
Southern Corn Chowder | Daniel Fast Recipes
Potato and Roasted Bell Pepper Soup | Caring Carrot
Garden Pesto Pasta | Spelhouse Love
Protein Packed Spicy Vegan Quinoa | All Recipes
Meatballs | Kristen Feola
Spicy Lentil Broccoli Tomato Soup | Sparkrecipes
Daniel Vegetarian Chili | Food Network OMIT Cheese for Daniel Fast
Savory Stuffed Peppers & Soup | A Helping of Hope
The most popular Daniel Fast recipe on my site is the Roasted Vegetable Soup. If you're thinking about trying the fast, read about how to get started. Enjoy!