These Daniel Fast lunch and dinner recipes might be just what you need to jumpstart your new year. My husband and I do a one-week Daniel Fast every year in January, but we enjoy eating that way so much that I incorporate many Daniel recipes into our rotation the rest of the year, too.
During this fast, you will experience a more natural way of eating, similar to a paleo diet. The recipes are heavy on fruits and veggies, no meat, and very little processed food.
When you're finished with this fast, you'll feel healthier and more energetic. You only have to get a little more creative with the foods you can eat. I'm betting at least a few of these recipes will be on your regular rotation, too.
The Book of Daniel taught us many things, but one of the most important was to give thanks and appreciation through fasting. You can learn more about the spiritual aspect of this fast by checking out Susan Gregory's book, The Daniel Fast. One of our pastors at my church spoke on fasting recently and it was amazing. You can watch on-demand here.
The best part is, the eating portion of the fast does not have to be difficult. There are plenty of Daniel Fast recipes that work for both lunch and dinner, which means following the fast for every meal of the day can be easy and delicious.
Daniel Fast Lunch and Dinner Recipes
Italian Bean Soup | Food, Fun & Faraway Places
This Italian Bean Soup is so delicious and easy. You probably have most of what you need already in your pantry! These Five Seed Crackers would pair perfectly with the soup.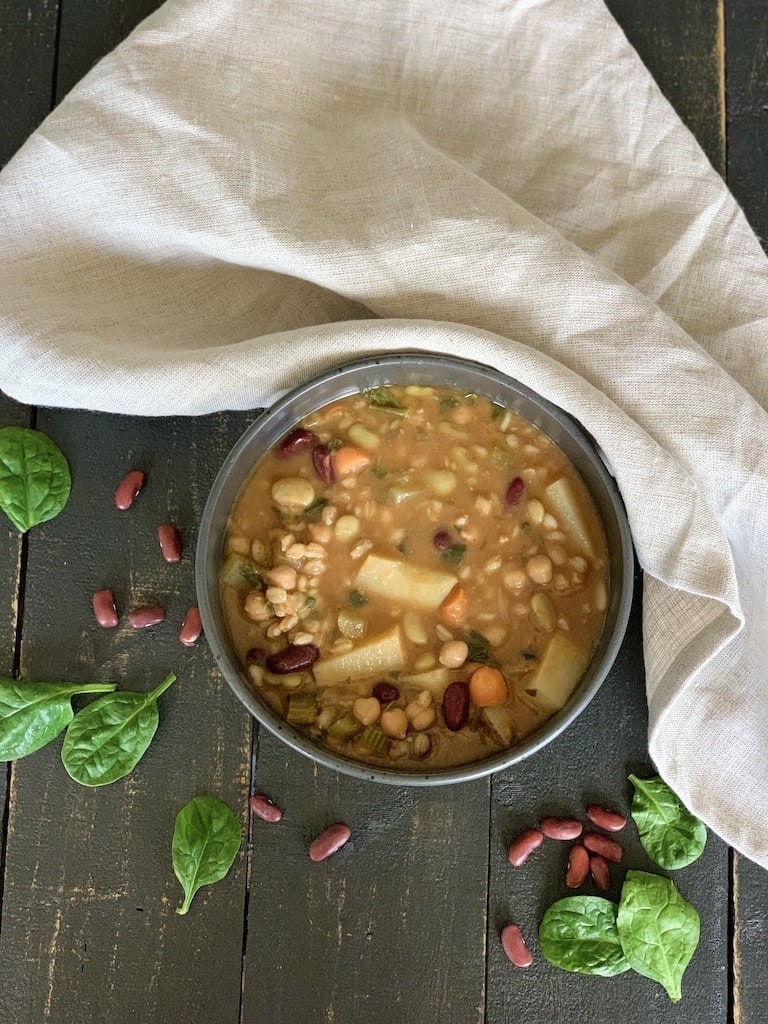 Kale Caesar Salad with Chickpeas | Food, Fun & Faraway Places
If you love kale salad, you are going to want to make a big batch of this and put it in mason jars. Never made a salad in a jar? Check out this post for ideas. (Not all the recipes on this particular post work with the Daniel Fast, but you'll get the idea. )
Tabbouleh | Food, Fun & Faraway Places
This tabbouleh salad recipe is one of my favorite healthy dishes. It's so easy to make and is fresh for days!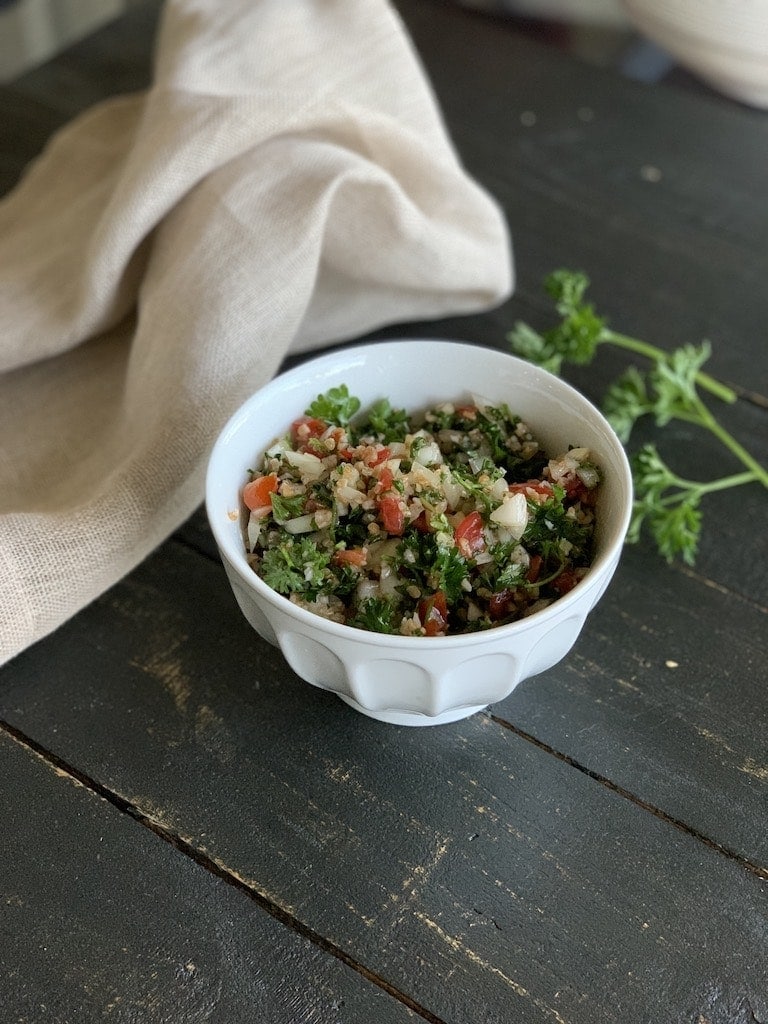 Roasted Vegetable Soup | Food, Fun & Faraway Places
This is probably the most popular Daniel Fast recipe on my site, and with good reason. It's so good!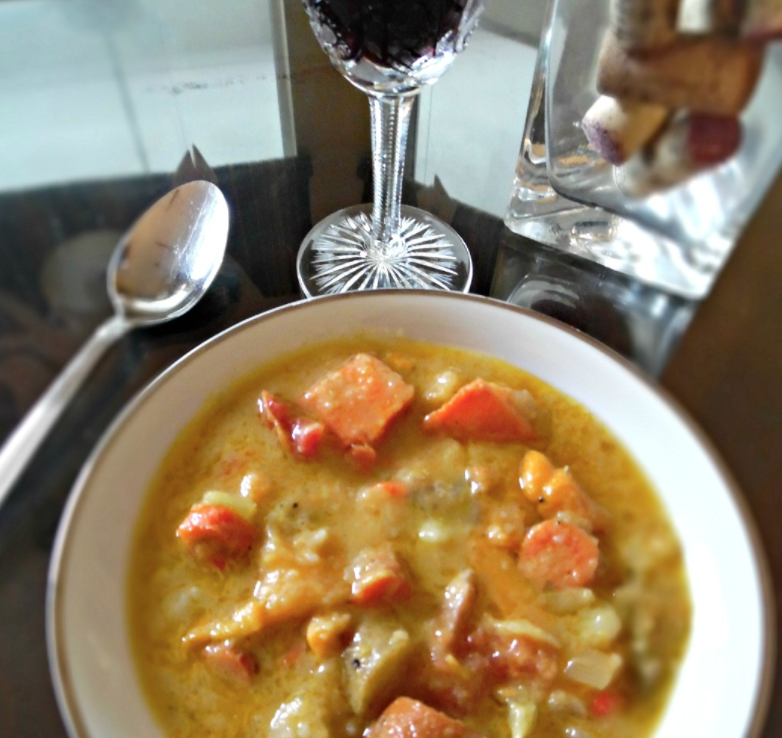 Garlic Rosemary Grilled Cauliflower Packets | It's a Veg World After All
Being on the Daniel Fast makes you realize how creative you can be with veggies. This one will be on my regular rotation of side dishes. Yummy!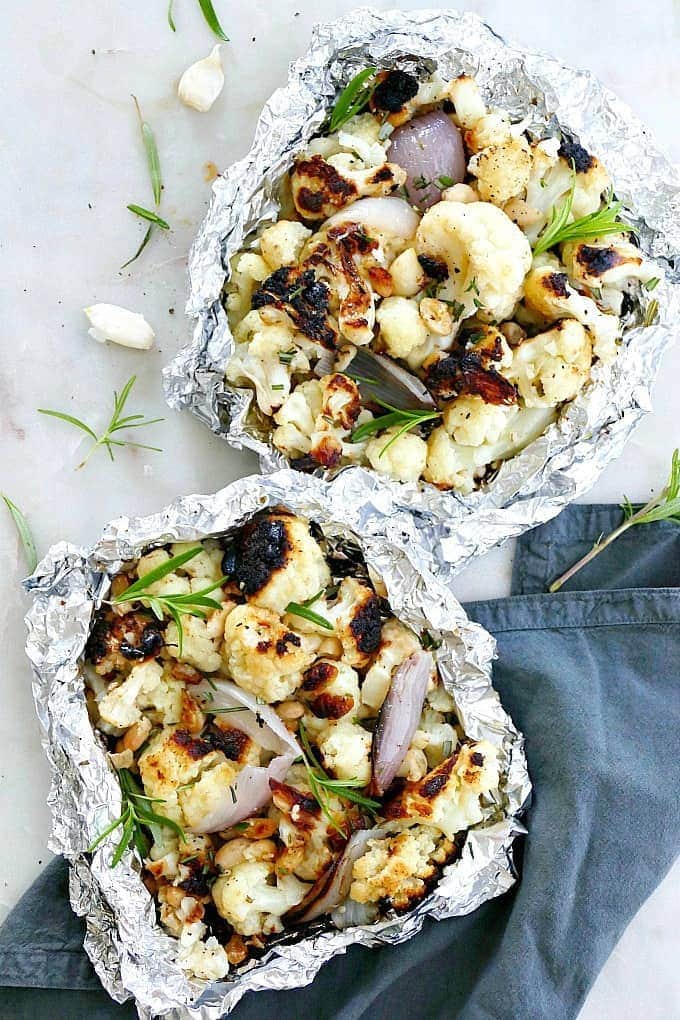 Veggie Burrito | Fit Now Stephanie
Who doesn't love Veggie Burritos? This one is a Veggie Burrito bowl. It's so easy to make and is perfect for lunch or dinner on the Daniel fast.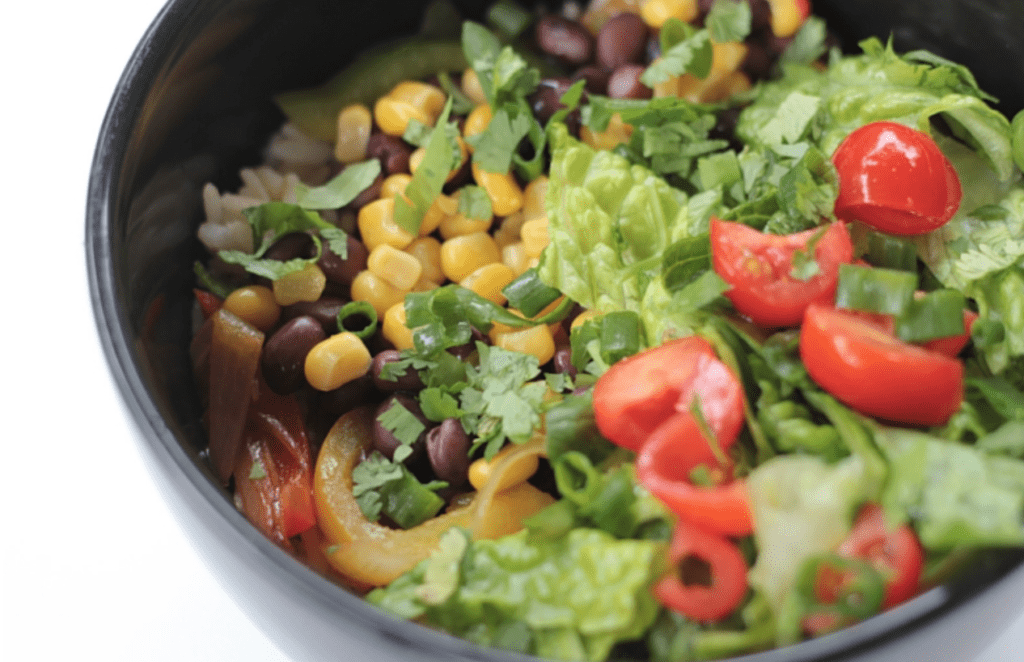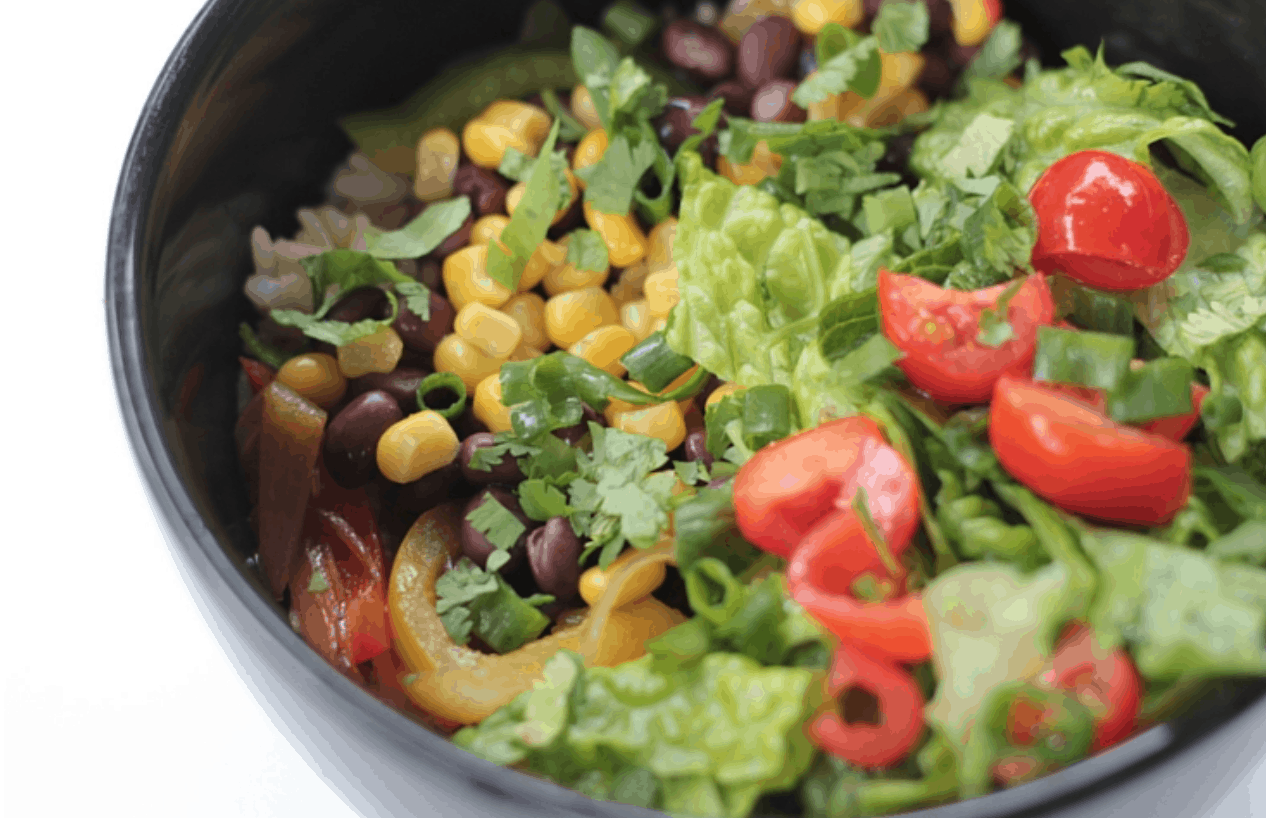 Black-Eyed Pea Soup | Food, Fun & Faraway Places
Soup is the ultimate comfort food, isn't it? My whole family loved this easy to make soup!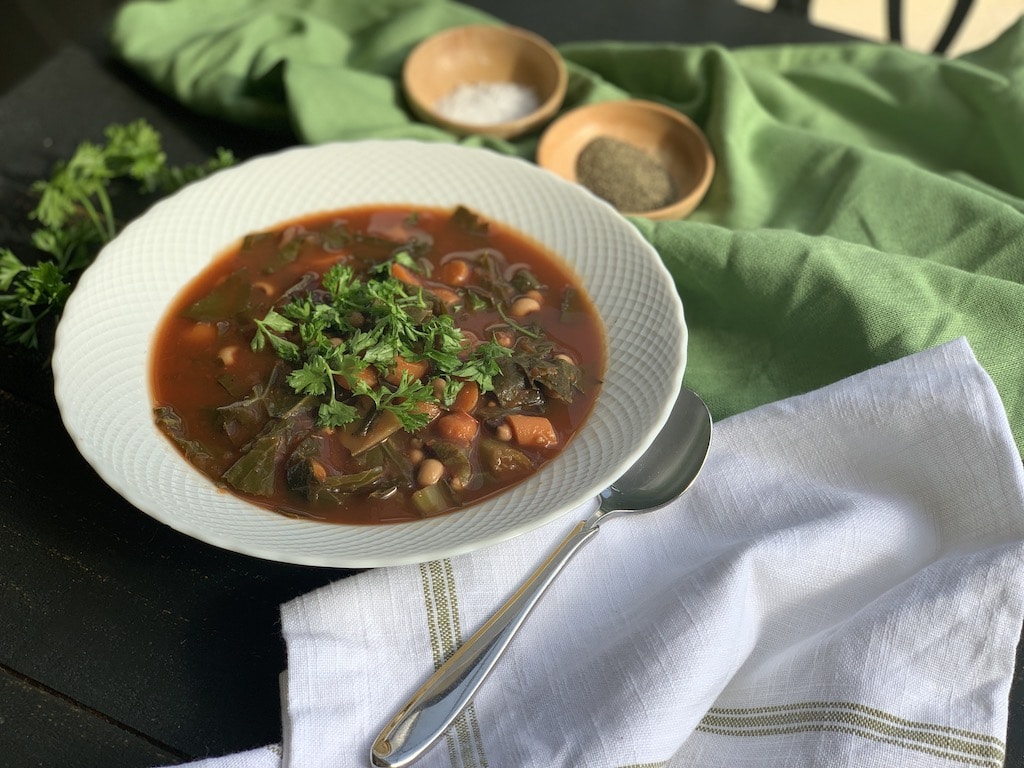 Chickpea Fajitas | Sunny Little Kitchen
These fajitas look amazing! Serve them in bowls over brown rice while on the Daniel Fast.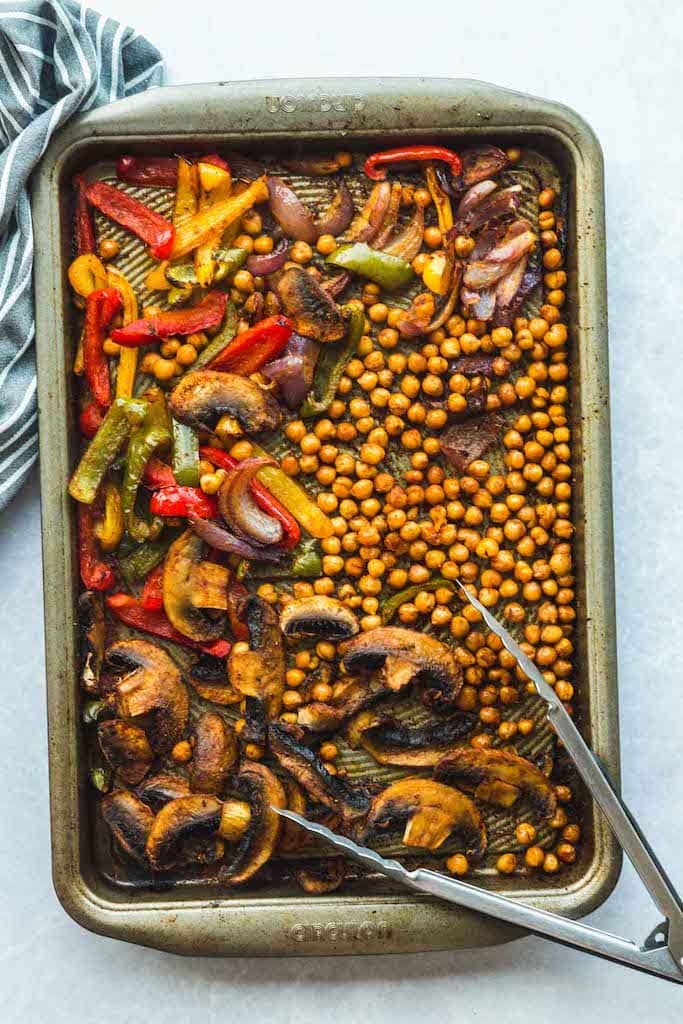 South of The Border Pizza | Ultimate Daniel Fast
This one is from the author of the Ultimate Daniel Fast. It's a little more involved, but looks delicious! I can't wait to try this one!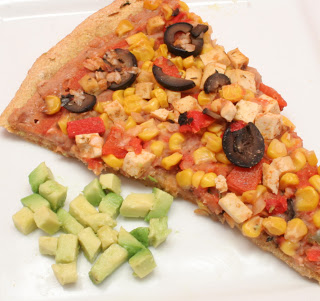 Moroccan Vegetable Stew | Food, Fun & Faraway Places
This is one of my favorite recipes ever! I love Moroccan food, and this dish is so filling. Make a big batch and have it for lunch the next day. The flavors get even better!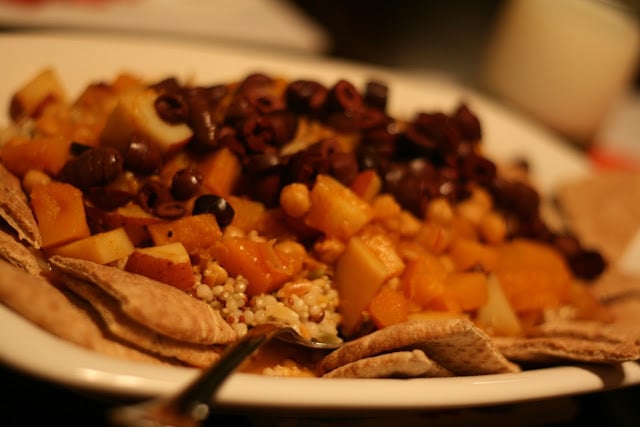 Pumpkin Vegan Enchiladas | Wholefully
These enchiladas look amazing and easy to make. The recipe has an option for nutritional yeast. On the Daniel Fast, yeast is not used, so I would personally omit it. Read more the Biblical reasons for giving up yeast.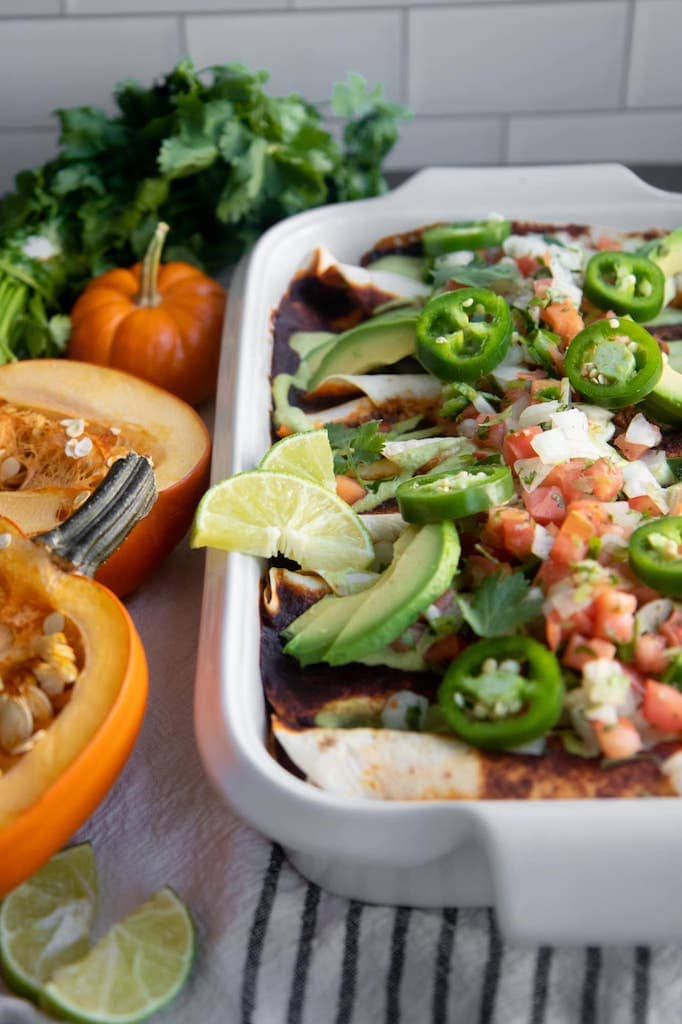 Vegan Fajitas | Veggie Desserts These fajitas are bliss! Just serve them over a bowl of brown rice.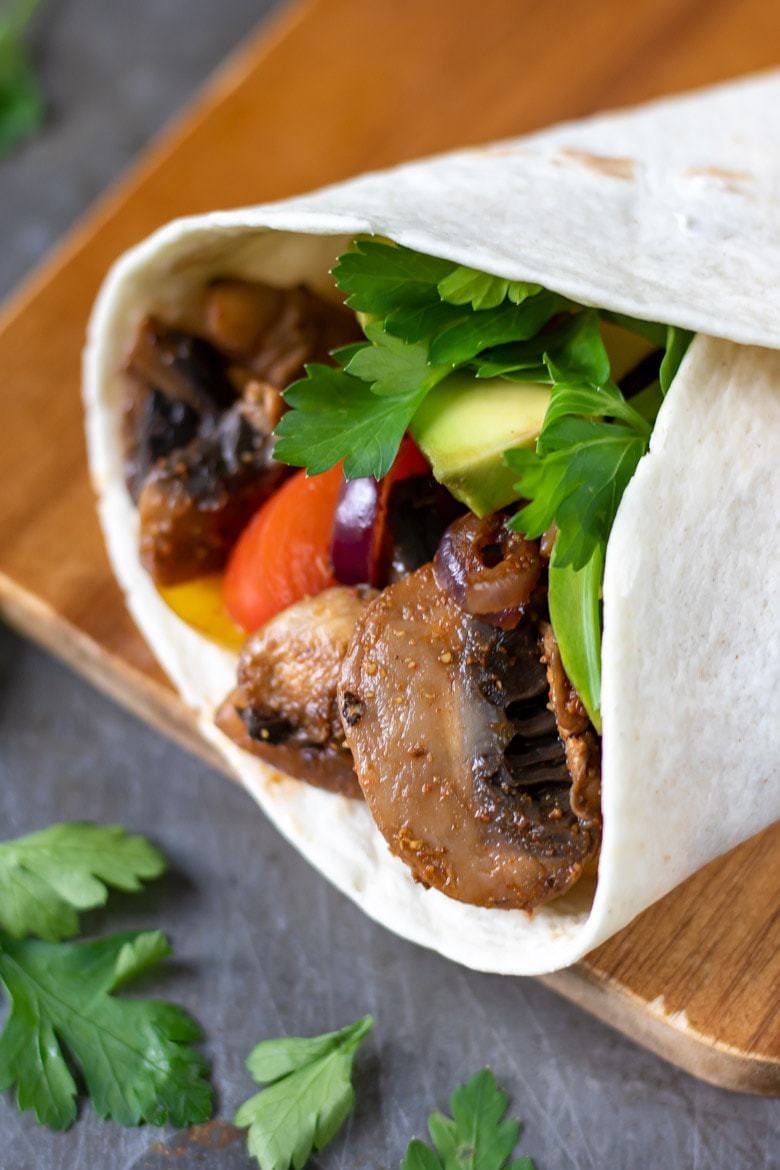 Easy Vegetable Curry | Bless This Mess
I love Indian food so much, and this curry dish looks amazing! I'd make enough that I'd have leftovers the next day.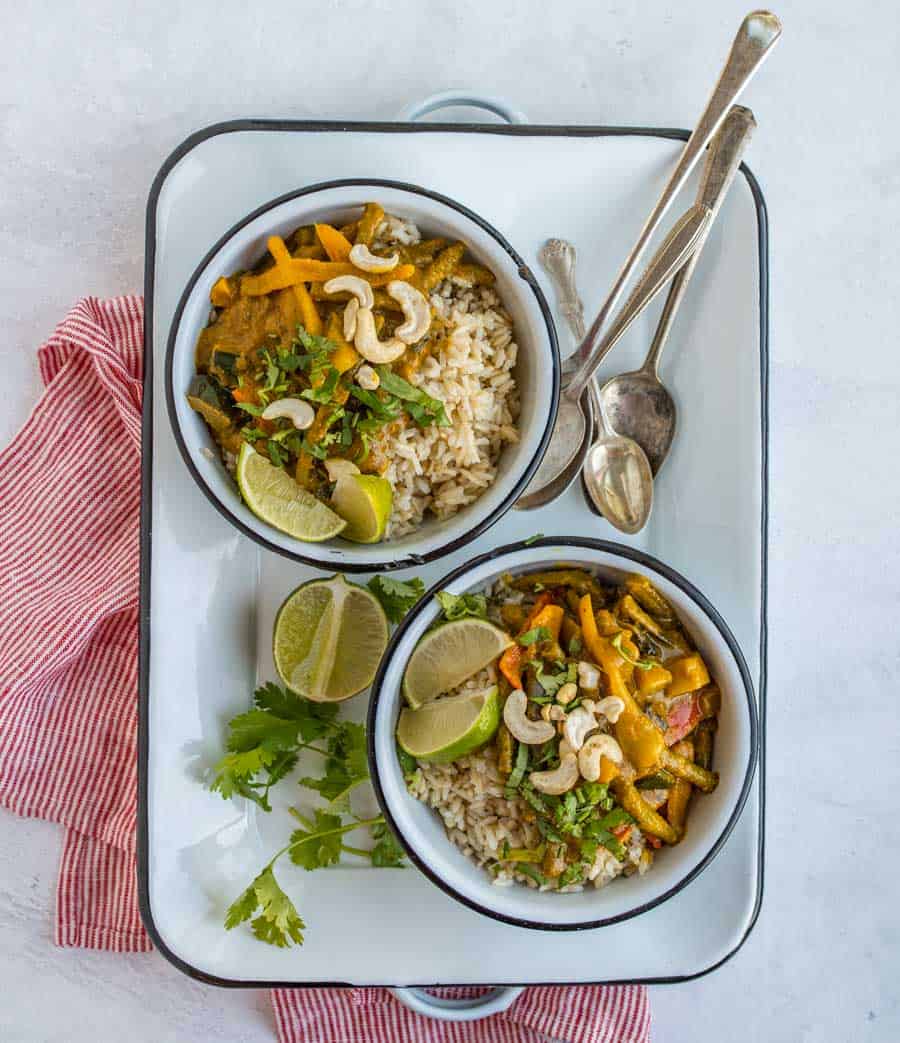 Pad Thai Broccoli Burgers | Strength & Sunshine
Let me just say that I bought veggie burgers in the frozen food aisle a few days ago, just to have on hand. It's actually difficult to find veggie burgers with no sugar! What I found was mediocre at best. When it's this easy to make a burger, let's go with homemade!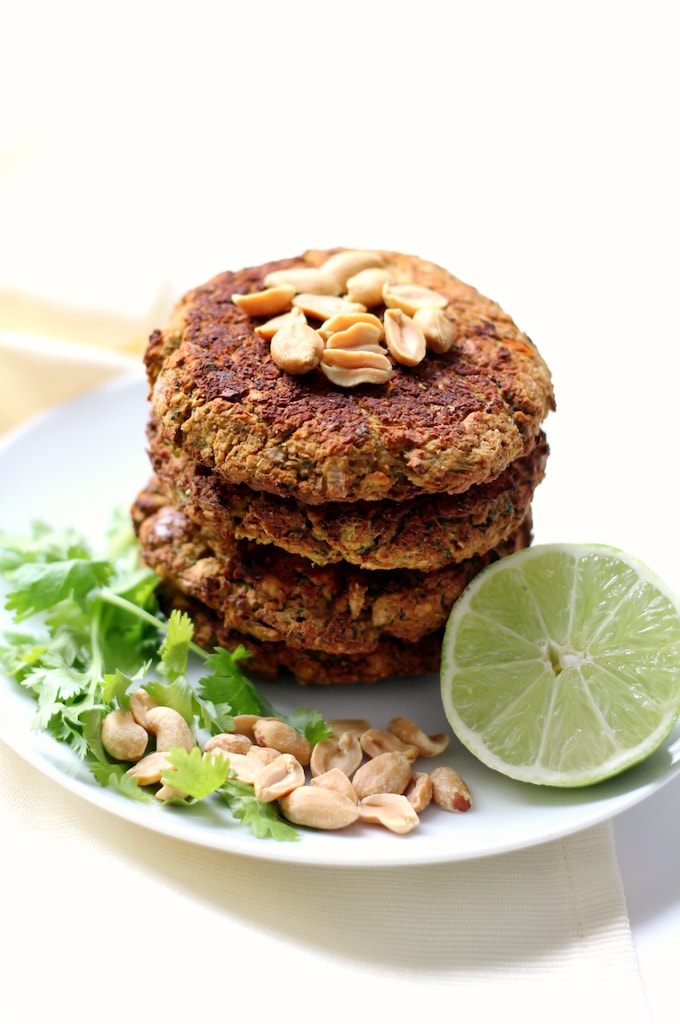 Instant Pot Vegetable Soup | The Holy Mess
If you love vegetable soup, this is as simple as it gets. Just remember to read the labels on the tomatoes for sugar. This recipe is also zero Smart Points on Weight Watchers!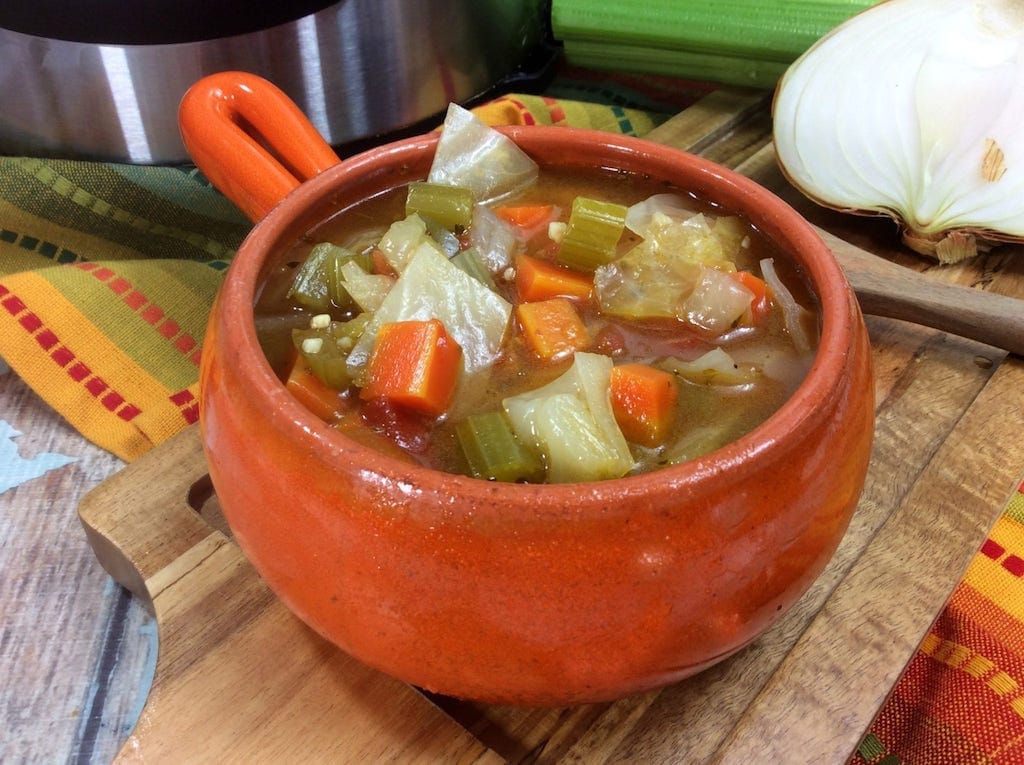 One Pot African Peanut Stew | Vegan Vigilante Blog
This stew looks incredible and I can't wait to try it! Just remember to look at labels. No sugar in the peanut butter, vegetable broth, or tomatoes. You'll be surprised when you start checking!
Black Bean Burgers | Food, Fun & Faraway Places
These burgers are fantastic and so healthy. Your whole family will be asking for these again and again! You could even cook these up like little meatballs and toss them with the zucchini pasta.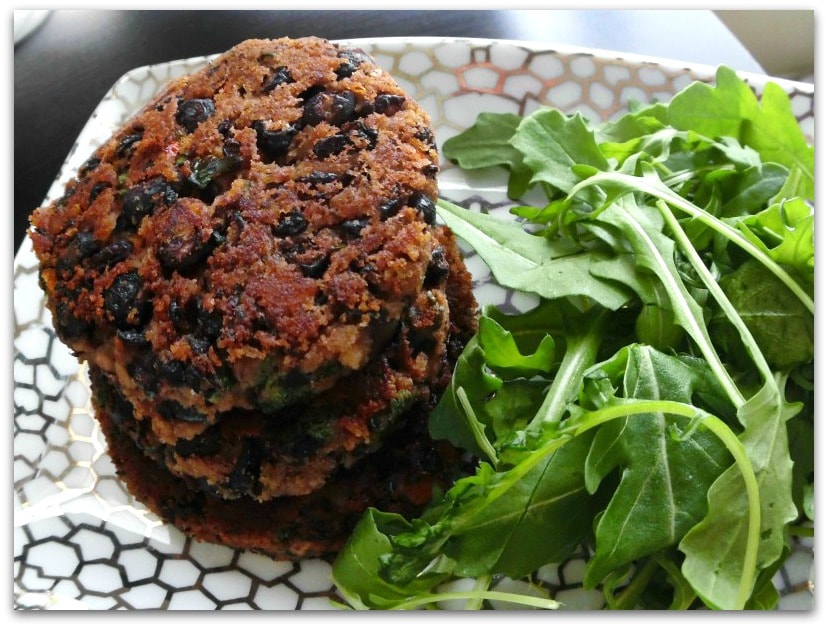 Cauliflower Rice with Sumac | Laaloosh
I just discovered Sumac when I was in Amman Jordan a few months ago. I brought back a bag and have been experimenting with the lemony flavor. It's so versatile! I think you're going to love this recipe.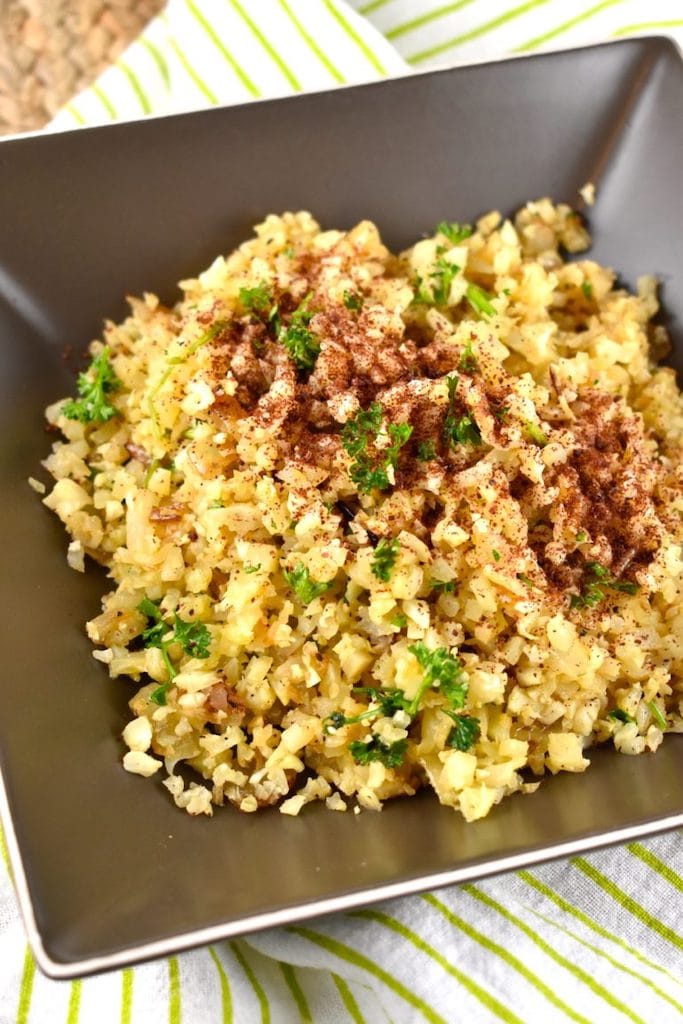 Quinoa & Lentil Stuffed Vegan Cabbage Rolls | Connoisseurus Veg
I used to make cabbage rolls all the time, and now I'm wondering why I haven't made them in a while. They are so good and easy to prepare. You're going to love this one!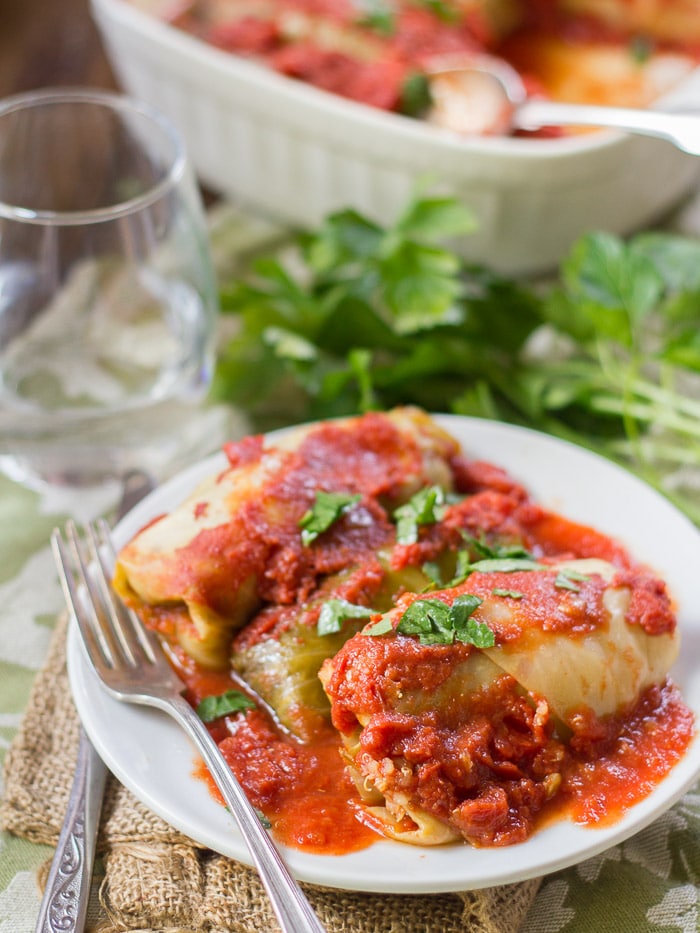 Italian Lentil Soup | An Italian in my Kitchen
Lentil Soup is so versatile, and it cooks a lot faster than bean soup - with no overnight soaking. This recipe is ready in about 40 minutes after a 30-minute soak for the lentils. So easy!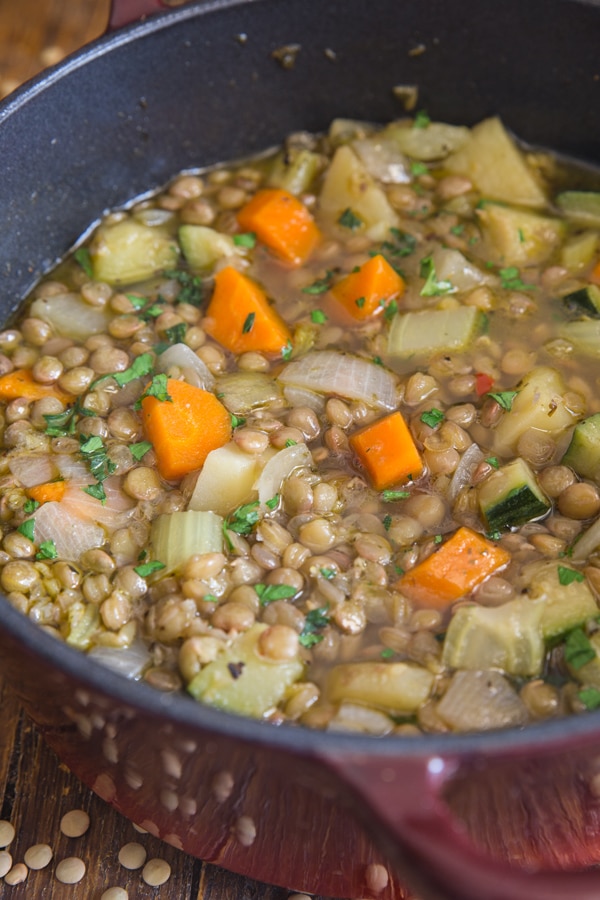 Meatballs | Ultimate Daniel Fast
Kristen Feola is the author of the Ultimate Daniel Fast, and I love that she has a video to make preparation super easy!
Eggplant and Tomato Sauce | Skinny Kitchen
This is a site I refer to a lot for Weight Watchers recipes. This delicious eggplant and tomato sauce has just five ingredients. Serve it over one of the newer varieties of pasta allowed on the Daniel Fast.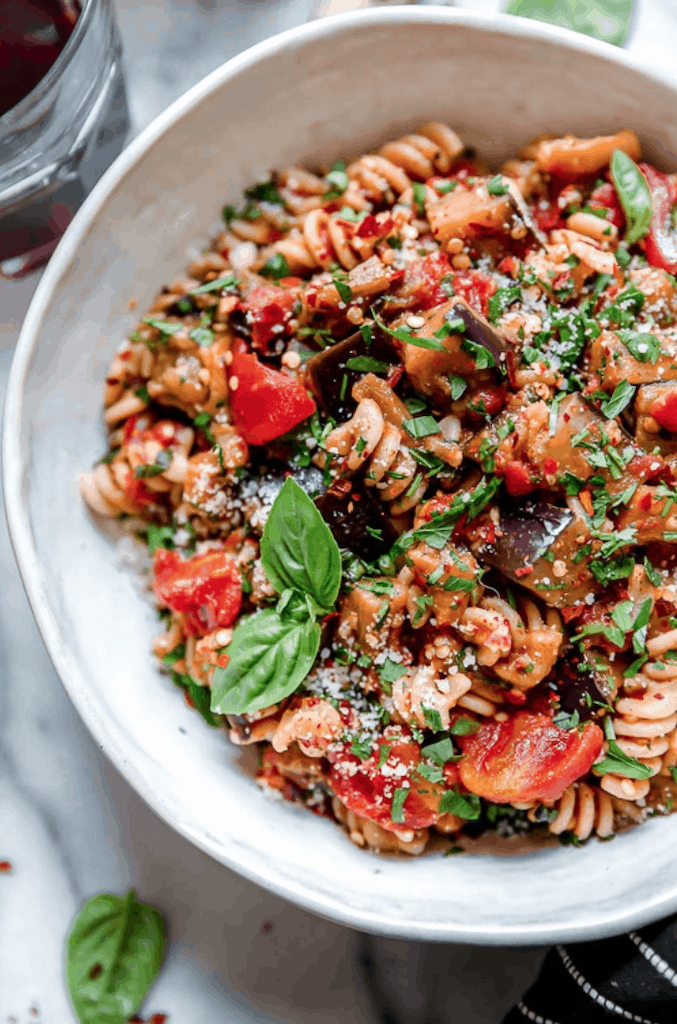 Pasta Peperonata | Love to Be in the Kitchen
Here's another recipe with a handful of ingredients that you can whip up in no time flat. Serve it over whole wheat pasta.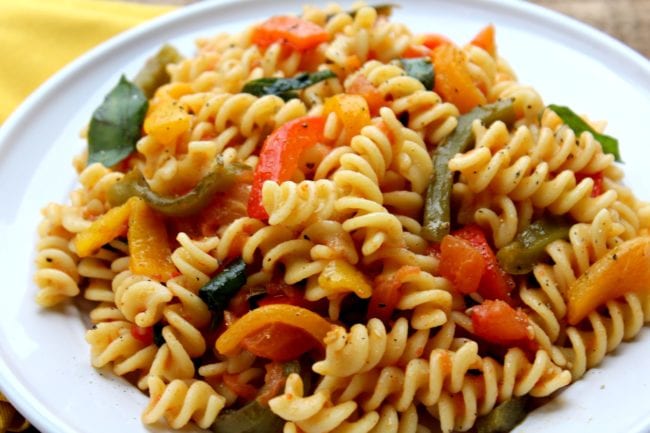 For more lunch and dinner recipes, see this collection of Daniel Fast Recipes.
Eating Breakfast on The Daniel Fast
You might also want to check out this list of Daniel Fast breakfast recipes (try this blueberry banana smoothie with this easy muffin recipe! This recipe is flexible so you can add your favorite fruit!)
Here's one more with 12 easy recipes for the Daniel Fast. Please let me know if you have any great recipes that work with the Daniel Fast so I can add them to these lists.
How Long Should I Do the Daniel Fast?
Our church recommends a 21-day fast, but you can fast for as long as you'd like. The food portion of The Daniel Fast is simply a healthier way to eat.
If you're thinking about trying the fast, read preparing for the Daniel Fast. Enjoy!