You will love these healthy Daniel Fast meals. Planning is your friend when participating in this fast.
The Daniel Fast is not a complete fast from food, but simply an easy way of eliminating unhealthy foods from your diet for a specified time.
These Daniel Fast meals will help you to jumpstart your nutritious eating plan any time of year.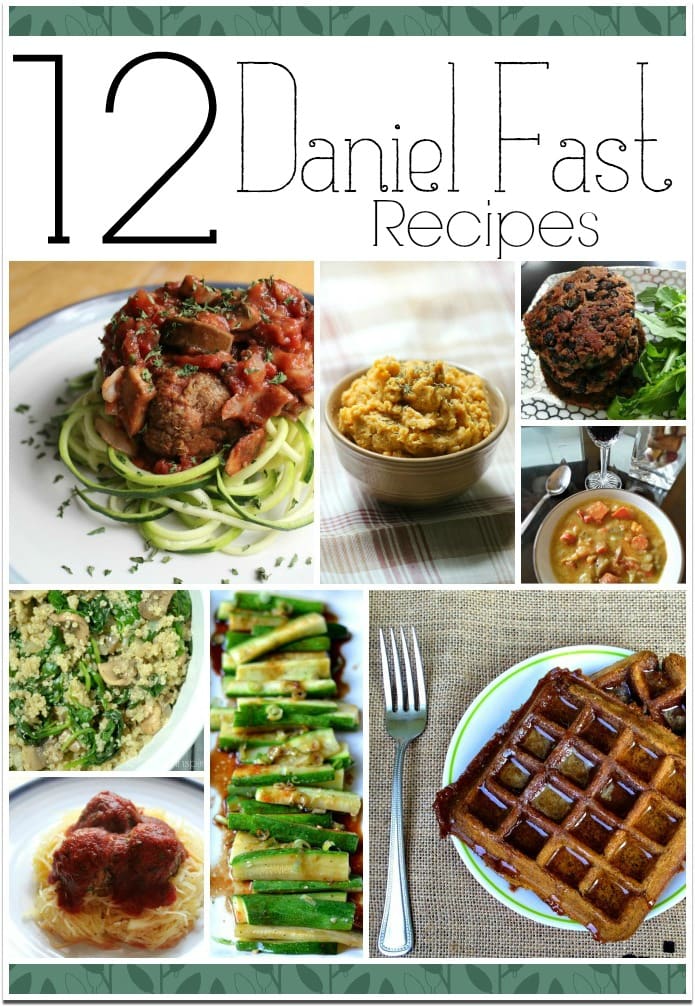 What is the Daniel Fast?
In the Book of Daniel, he ate no meat, dairy, sugar, or leavened bread and drank no alcohol, which is where the concept of The Daniel Fast began.
Our church usually does a fast in January where we pray about growing closer to God in the coming year.
Our fast is only for a couple of weeks or so, but some do this fast for longer.
Cleansing your body of the toxins in many of the foods we avoid on the Daniel Fast is said to have a wonderful effect on your thinking, focusing, and improving your prayer life. I can vouch for that!
There are several books about the Daniel Fast, too. Check out Susan Gregory's books. Though there are others on Amazon, I have just found this one to be the most comprehensive.
NOTE: In the last couple of years, there have been quite a few books published about the Daniel Fast that include meat, sugar, and other things that were not intended to be part of the fast.
Please check out any books you think might help you as it's frustrating to buy a book only to see the recipes are not truly Daniel Fast friendly.
You could also try an online study. Here's a good example from the Bible app.
Susan Gregory also has a workbook that I will be using this year for the first time. It's perfect for group study. If you'd like to join me, please shoot me an email!
Good luck with your fast!
Healthy Daniel Fast Meals
Kale and Sweet Potato Vegan Power Bowl
Make the ingredients for this kale and sweet potato vegan power bowl today and you'll have a delicious dinner and lunch this week.
Check out this recipe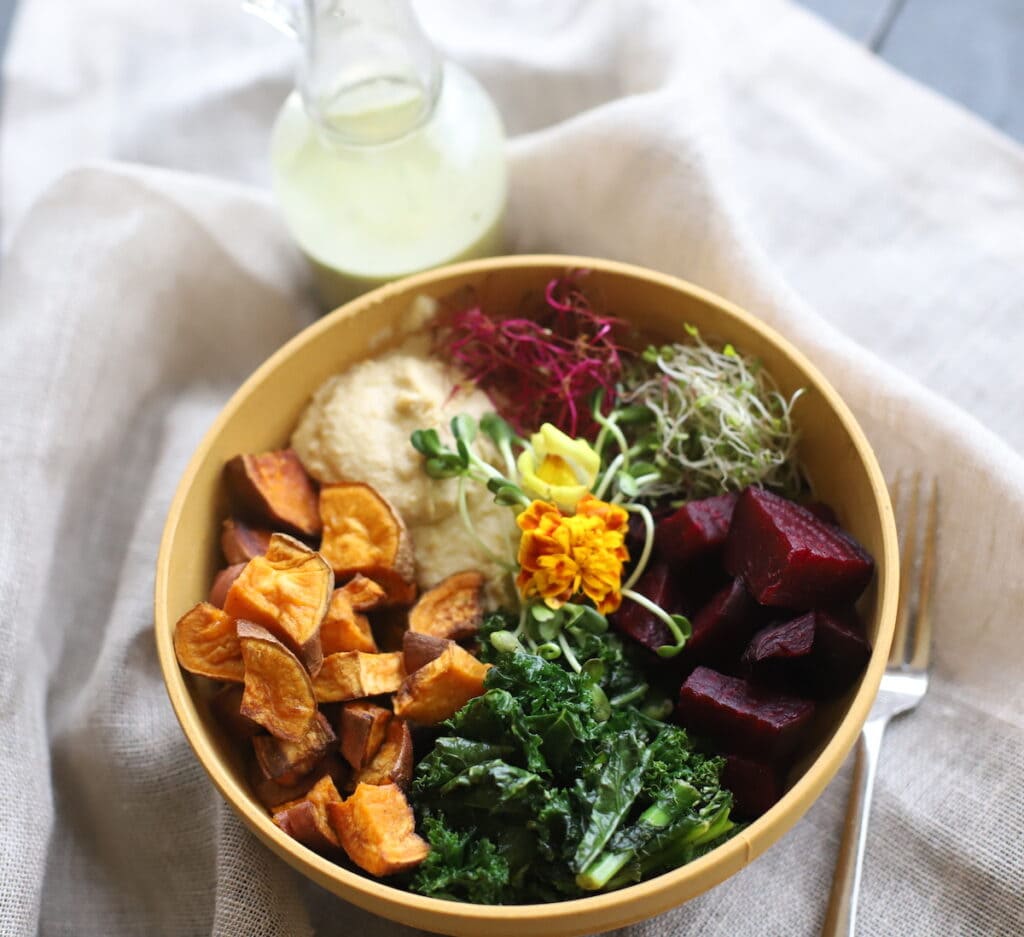 Best Ever Black Eyed Pea Soup
This black eyed pea soup recipe is one of the best soup dishes you will ever make. Hearty and delicious!
Check out this recipe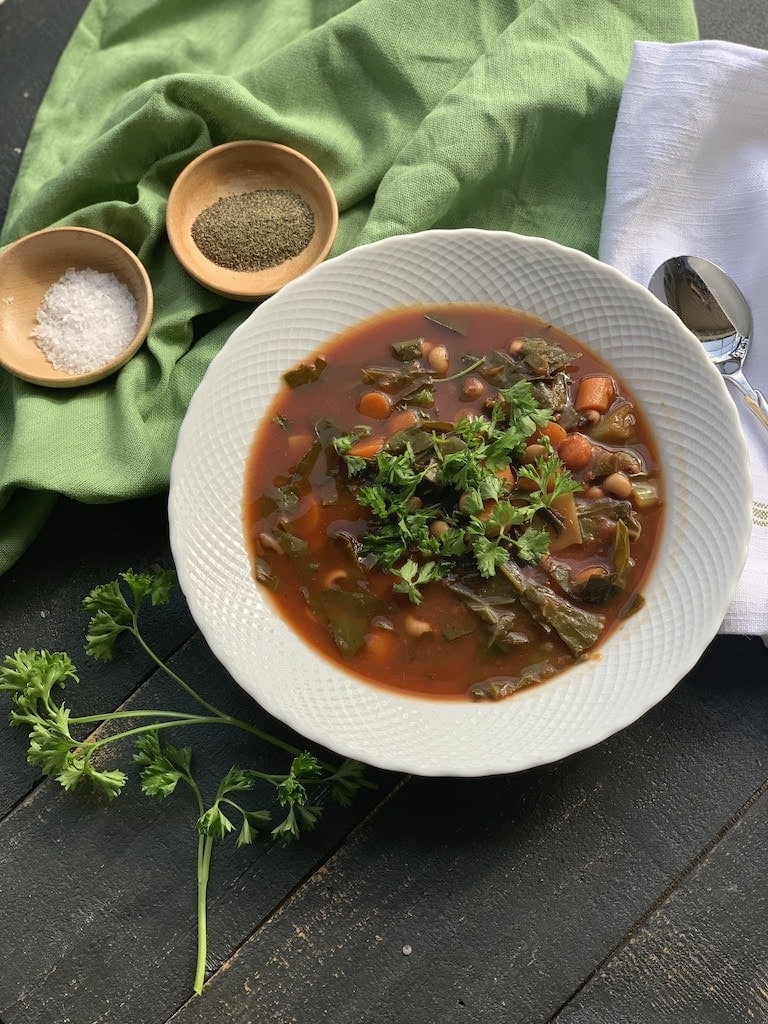 Quinoa Tacos with Beans
You are going to love these quinoa tacos with beans. Fresh and yummy!
Check out this recipe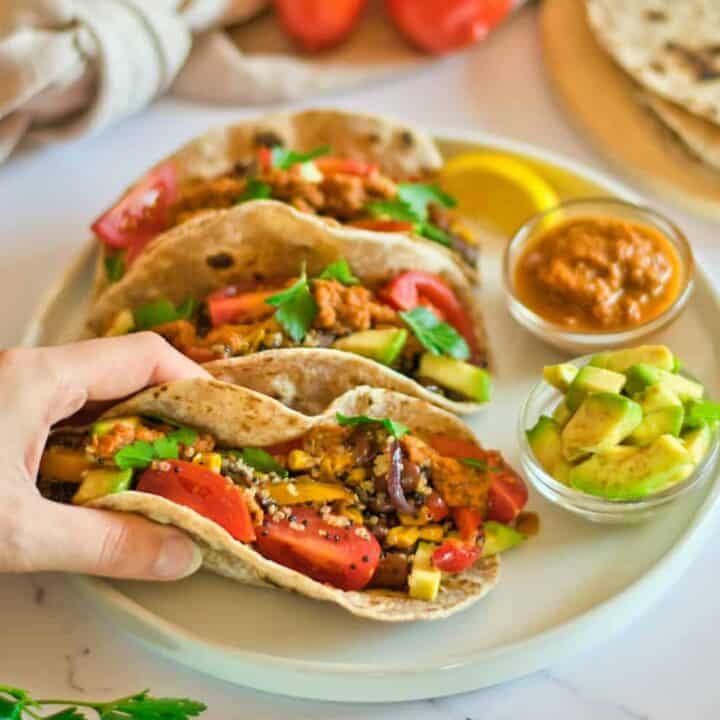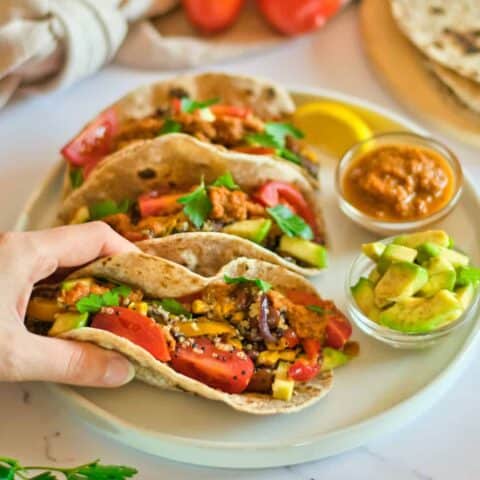 Roasted Cauliflower Steaks with Rice Pilaf
These roasted cauliflower steaks are so delicious and so simple to prepare. Eating a vegan diet on occasion will improve your health overall.
Check out this recipe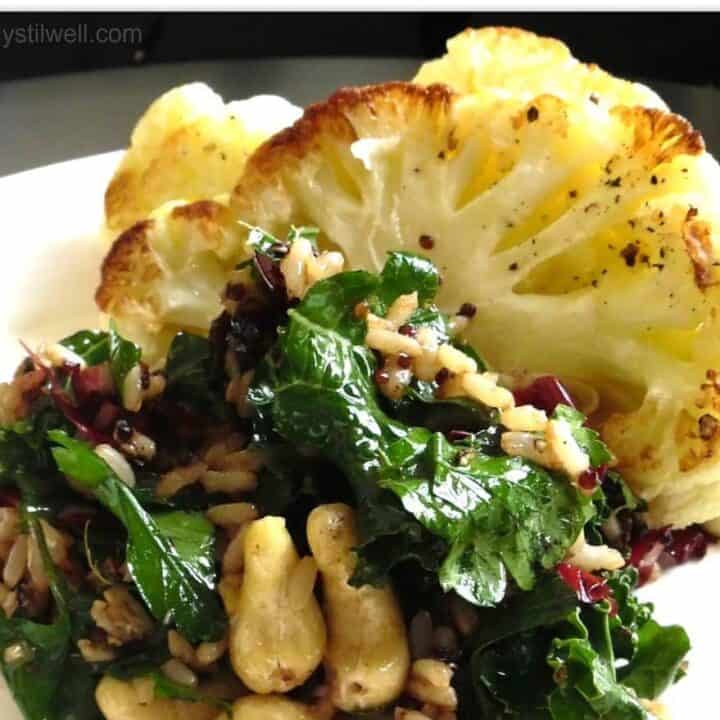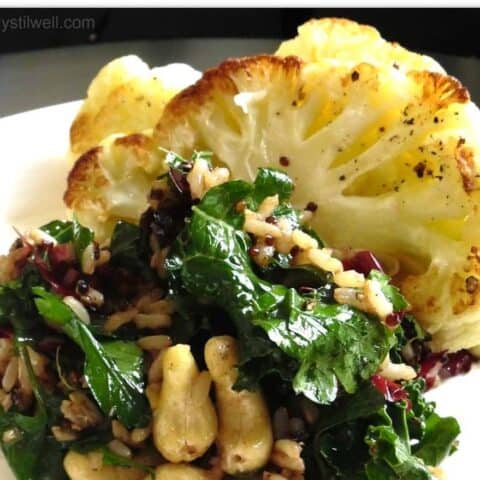 Savory Pumpkin Hummus
From dipping to scooping, spreading to mixing in, the savory pumpkin hummus is the perfect flavor for all you fall snacking, cooking, and tailgating!
Check out this recipe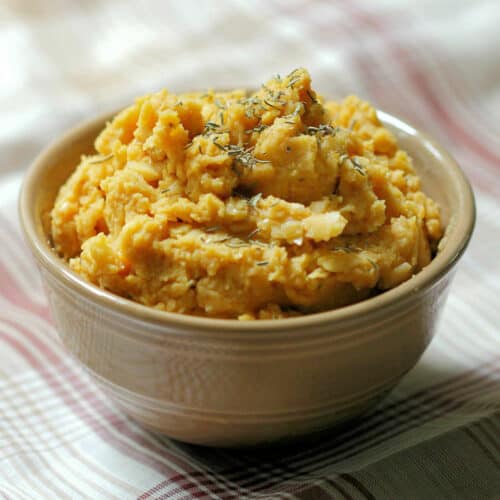 Spinach Mushroom Quinoa
This simple Spinach Mushroom Quinoa is a delicious clean eating side dish or even great as a meal in itself!
Check out this recipe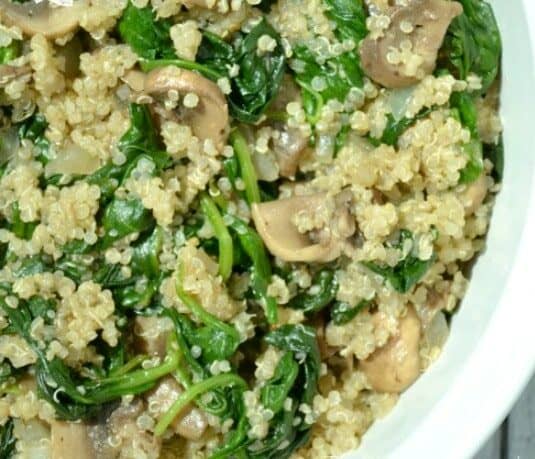 Hearty Lentil Stew
Lentil stew is so good for you, and when it's this delicious, you just can't do better for comfort food. Make a big pot and have leftovers the next day.
Check out this recipe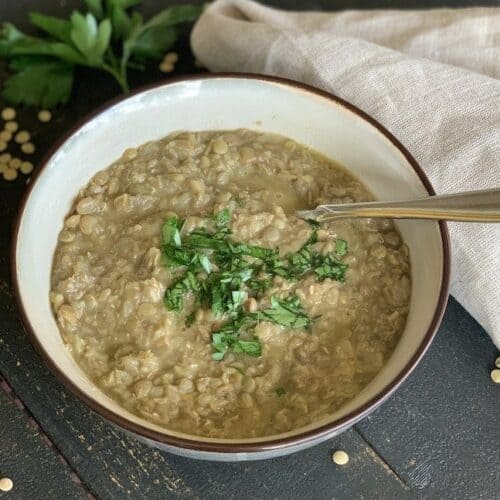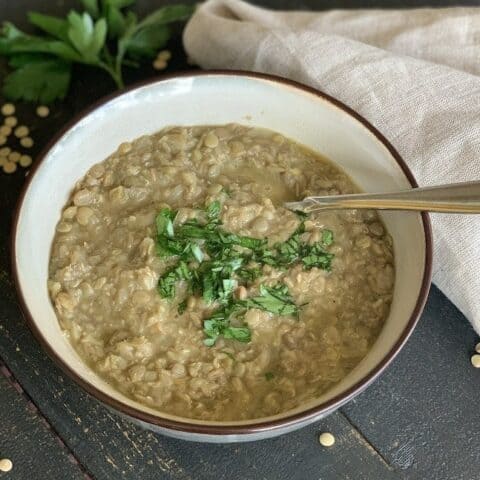 Spaghetti and Meatballs
See? You really can feast on Daniel Fast recipes! You will also have a gluten-free recipe when you need to make a meal for a gluten-free guest.
Check out this recipe
Healthy Black Bean Burgers
These healthy Black Bean Burgers are so healthy. We like to eat vegetarian sometimes and this is one of my favorites. Also great for the Daniel Fast.
Check out this recipe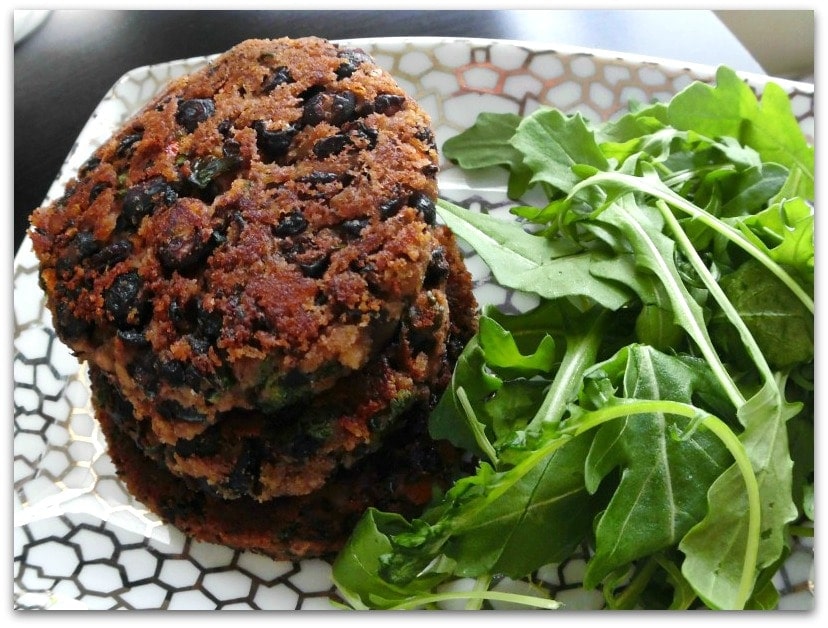 One Pot Pumpkin Curry
Pumpkin isn't just for sweet recipes—it is also great in this savory and spicy One Pot Pumpkin Curry.
Check out this recipe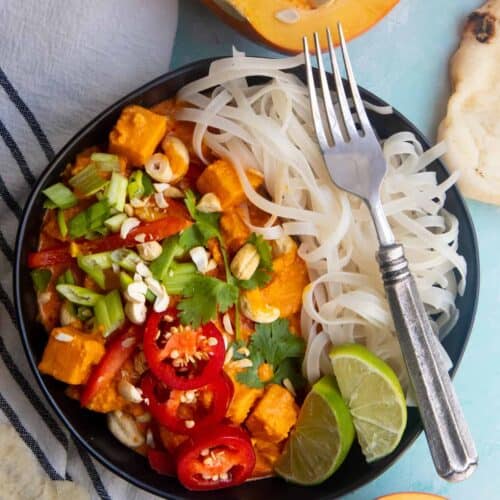 Tangled Thai Rainbow Salad
A delicious and healthy salad with spiralized zucchini noodles and other vegetables mixed with a Thai peanut dressing.
Check out this recipe
Portuguese Bean Soup
You'll love this recipe for Portuguese bean soup! It's delicious and easy and Daniel Fast friendly!
Check out this recipe
Moroccan Stew
Once you make this vegan Moroccan Stew, you will want to add it to your monthly rotation. This is such a healthy dinner!
Check out this recipe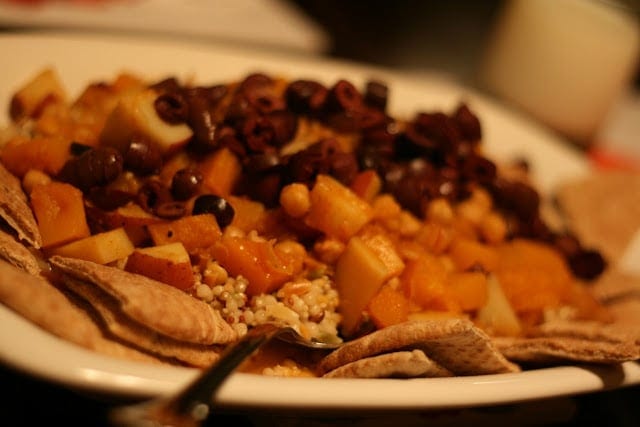 More Daniel Fast Recipes
Check out these Daniel Fast Breakfast recipes for ideas on how to start your day. My favorite is this easy muffin recipe!