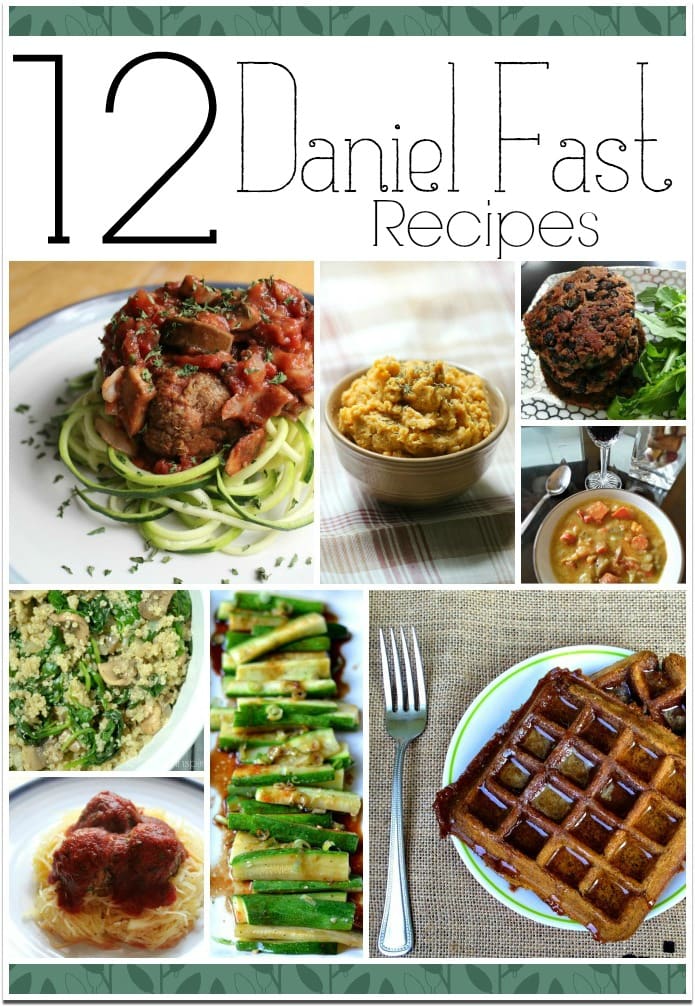 The Daniel Fast is a diet of sorts, where you eat only the kind of things eaten by Daniel from the Bible. There is not a quantity limit, but quality recommendations.
Daniel ate no meat, dairy, sugar or leavened bread and drank no alcohol. You'll find 12 easy and healthy recipes here to help you get started. This is a great diet for anyone who wants to just eat a little healthier!
Our church usually does a fast in January where we pray about growing closer to God in the coming year. Our fast is only for a week or so, but some do this fast for longer, so you can look for more recipes by searching.
Cleansing your body of the toxins in many of the foods we avoid on the Daniel Fast is said to have a wonderful effect on your thinking, focusing, and improving your prayer life.
There are several books about the Daniel Fast, too, like The Daniel Fast: Feed Your Soul, Strengthen Your Spirit, and Renew Your Body
. Though there are others on Amazon, I have just found this one to be the most comprehensive. Good luck with your fast!
12 Easy and Healthy Recipes for The Daniel Fast
Savory Pumpkin Hummus from Strength and Sunshine
Vegan and Gluten-Free Spaghetti and Meatballs from Strength and Sunshine
Vegan Lentil Quinoa Meatball Bolognese and Zucchini Noodles from Strength and Sunshine
Spicy Asian Zucchini from To Simply Inspire
Spinach & Mushroom Quinoa from To Simply Inspire
Pumpkin Spice Waffles (Vegan, Gluten-Free) from All in All (Try topping with pureed fruit as syrup or sugar are not part of the fast.)
Roasted Vegetable Tower from Virtually Yours
Roasted Cauliflower Steaks over Quinoa & Brown Rice Pilaf from Virtually Yours
Healthy Black Bean Burgers from Virtually Yours
Kale Caesar Salad with Chickpeas from Virtually Yours
Moroccan Vegetable Stew from Virtually Yours
Roasted Vegetable Soup from Virtually Yours