Looking for festive and spooky Halloween desserts? I've got you covered with over 60 fun, festive, and easy recipes to celebrate the holiday!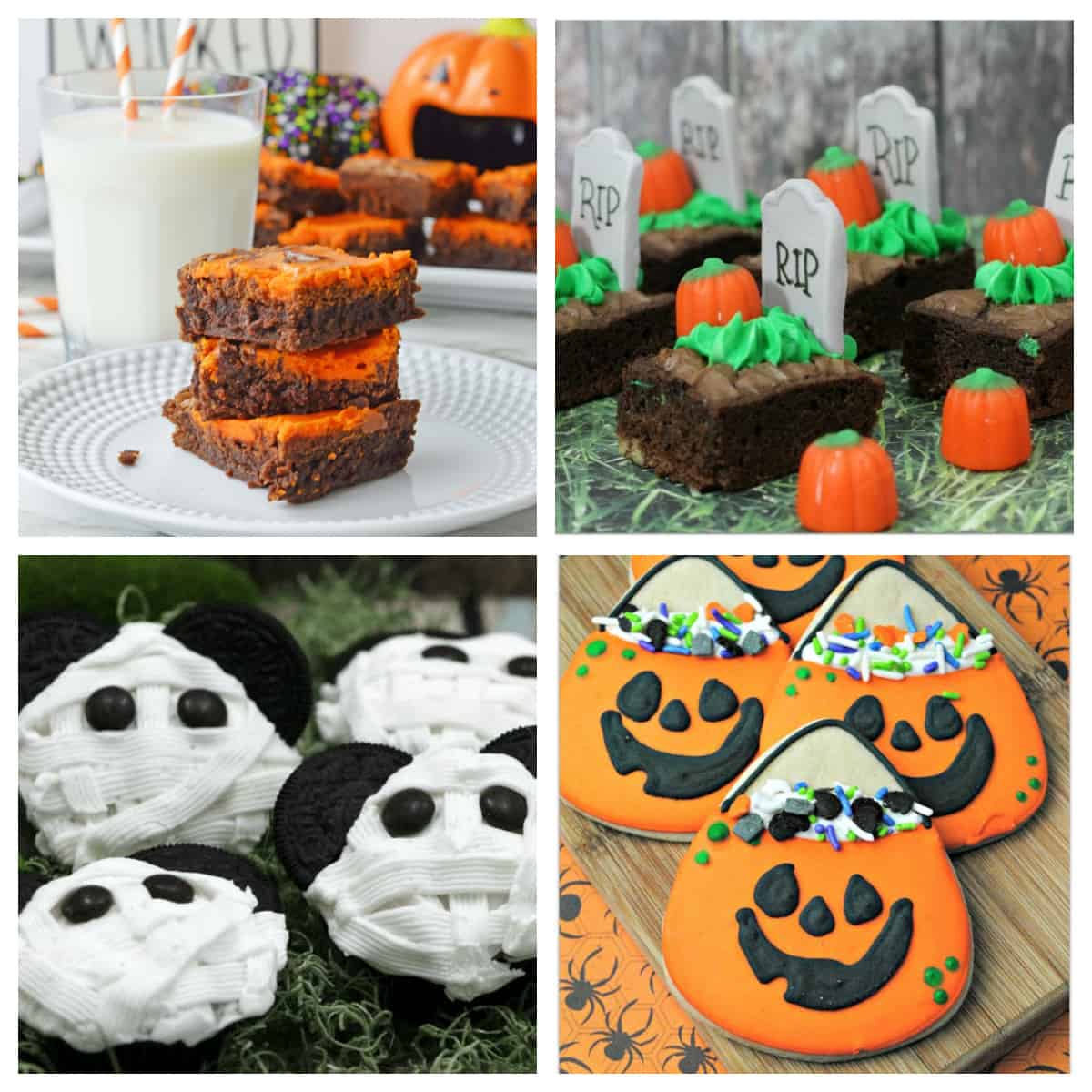 Some of these Halloween treats are perfect for fall without being Halloween related.
So put up your decorations, choose a game or two, decide on costumes for the kids, and choose one or two of these easy Halloween dessert recipes with pictures to help you make them for your family!
Halloween Drinks
You'll also fund a couple of drink recipes on this list to enjoy on Halloween night or anytime you're feeling festive. Create a celebration for your family!
If you are planning to serve adult beverages, be sure to have Halloween food to go along with it.  These savory Halloween appetizers are perfect to munch on before bringing out dessert. My favorite is this Halloween Brie cheese appetizer or this Mummy Baked Brie. Both take minutes to make!
Halloween Crafts
If you're looking for some fun activities to do with the kids, check out these Halloween crafts.
Halloween Treats
Planning to make Halloween cookies? Check out this awesome Cookie Cutter Set
. These Candy Corn Baking Cups will make your cupcakes festive!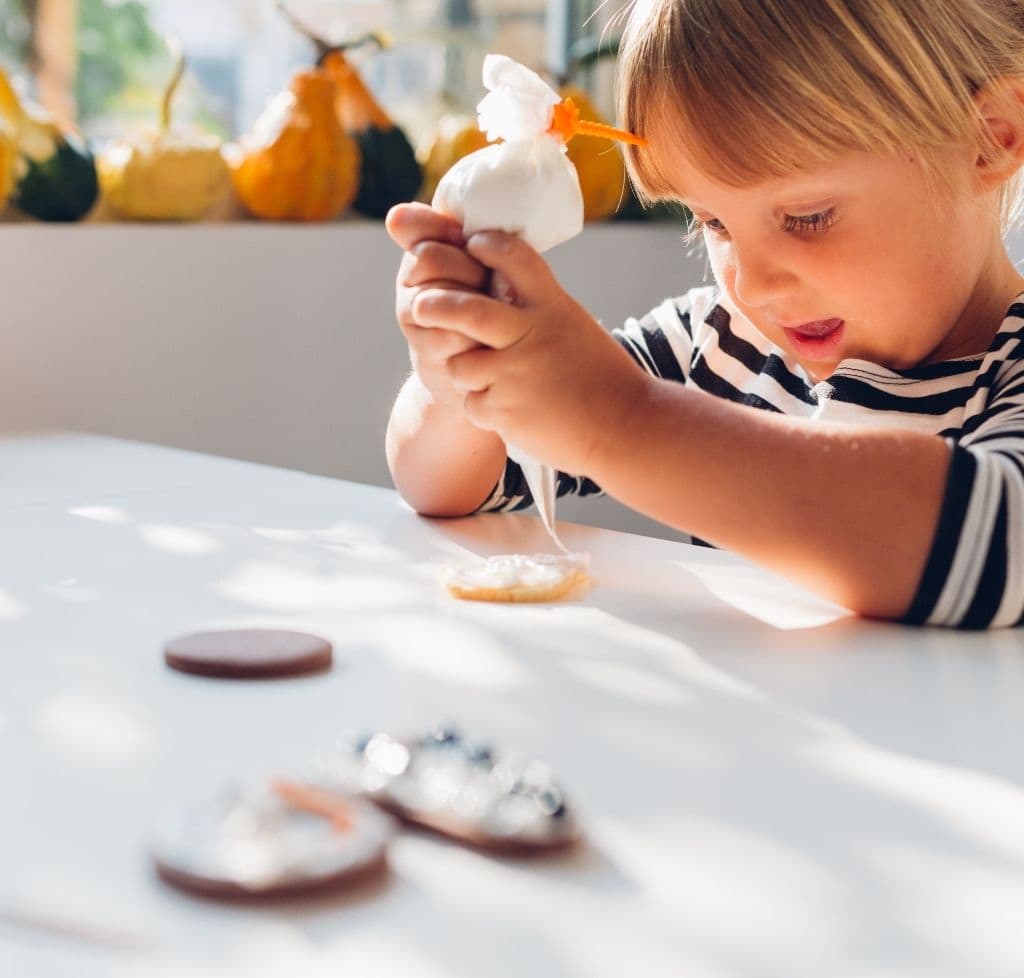 Healthier Halloween Desserts
There are a few healthier desserts on this long list. For those who are trying not to eat the higher sugar, higher-calorie party foods, I have a list of fun Weight Watchers Halloween recipes.
See, I didn't forget you! I'm trying to lose a little weight, too!
60+ Spooky Desserts for Halloween
Spooky Halloween Desserts
The grocery stores will have plenty of Halloween desserts available for you to pick up for your family celebration, but you don't have to buy when you can DIY these easy recipes!
With 50 recipes to choose from, you can head to the kitchen knowing exactly which desserts your family will love!
Live close enough to take a quick trip to Disney World? Check out what we did at Mickey's Not So Scary Halloween Party from a few years ago!
Stay safe and have a Happy Halloween!

More Halloween Fun