Bookmark this list of Daniel Fast recipes for when you're ready to begin the Fast. My husband and I have been making many of these recipes every year in January for about the last ten years and found we love them all year long.
The Italian bean soup, roasted vegetable soup, white bean dip recipe, and delicious healthy oatmeal are some of my favorites.
Jump to:
Our introduction to the Fast started with our church taking part in it, and we loved it so much we have continued. If you've read the Book of Daniel in the Bible, you may recall the prophet Daniel would not eat from the king's table. This is where the idea of this fast comes from.
It's important to note that the Daniel Fast is not just meant as a fast for your physical body, but it is a spiritual program, too. You'll see resources as you continue to research the Fast, and I do encourage you to take part in the spiritual aspect of the fast, as well.
As far as eating goes, this is not your typical fast where you don't eat at all. It's just eating really healthy, and a partial fast from certain foods. In addition to feeling better, you'll be giving a boost to your immune system.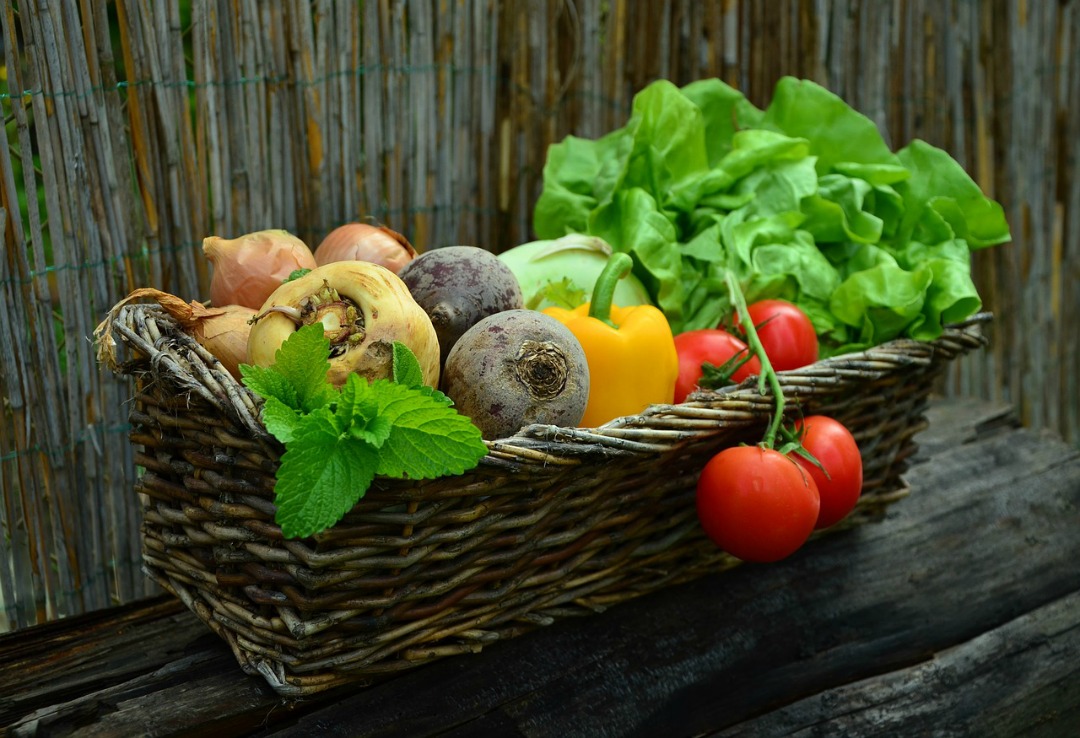 You do take a break from meat, dairy, sweeteners, deep-fried foods, solid fats, leavened bread, and alcohol while on this diet. That means no wine for this girl while on the fast!
The first question people ask when starting out is, what are the foods I can eat on the Daniel Fast?
This is why I've gathered recipes from my favorite sites to give you ideas right away. Starting the program without recipes is really hard. I've been there!
Learn more about the Daniel Fast food list before beginning. This post about preparing for the Daniel Fast will also help. This is not an exhaustive list, but it will help you get started on the right foot.
What You Can Eat on the Daniel Fast
There really is so much you can eat, so don't get hung up on what you can't eat! Whole foods are so much better for you, and you'll discover new flavors!
You can eat all vegetables like leafy greens, kale, butternut squash, bok choy, carrots, and eggplant.
The only thing you have to watch here is vegetables that aren't fresh as they could have added sugar, food additives, or other ingredients that aren't healthy.
You can eat canned tomatoes, tomato sauce, tomato paste, etc., but be aware that many companies add sugar to tomatoes.
I was shocked when I saw how many canned items have sugar in them! It's actually hard to find canned tomatoes that don't add sugar. Sad, right?
You can also eat all fresh fruits and canned fruits, with the same guidelines as above. Dried fruits and nuts are also eaten on the fast, but watch for sugar - even when you buy nuts!
Any seeds, such as sunflower seeds, pumpkin seeds, and nuts including nut butter, are allowed on the fast. Again, watch for sugar. As an example, Justin's almond butter has a variety with no sugar, but they also have varieties that do contain sugar.
You can eat all whole grains such as barley, oats, and brown rice. You do have to give up bread, even whole grain bread, as yeast is not allowed.
Legumes are allowed, such as black beans, cannellini beans, pinto beans, white beans, kidney beans, garbanzo beans, and navy beans. Again, watch the label for sugar.
Healthy liquid oils are also allowed. This includes canola oil, olive oil, grapeseed oil, coconut oil, sunflower oil, and others.
Remember that oils can go rancid pretty quickly. If you've always bought giant bottles of oil that lasted for years, know that extra virgin olive oil goes bad in 12-18 months, and avocado oil should really be tossed after about 8 months.
Also, buy good quality oils and you'll notice a difference.
What You Can't Eat
No animal products are allowed in the Daniel Fast recipes, including seafood.
Dairy products are also not allowed on the fast. That means no milk, cheese, butter, or eggs.
Let me just say that when I began taking part in this fast, you really could not find substitutions for these items.
Now, you can easily find non-dairy cheese, and unsweetened coconut milk has fewer calories and more calcium than cow's milk.
You may be permanently replacing items you typically eat!
Leavening products are not allowed, which eliminates bread. You can make your own bread by searching for unleavened bread.
Typical sweeteners are not allowed, including sugar, raw sugar, artificial sweeteners, honey, molasses, and agave.
Some Daniel Fast food lists also eliminate date syrup as a sweetener. I feel like if you can eat dates, you can eat date paste. It also makes a great natural sweetener for salad dressings.
No white rice or white flour is allowed. You cannot eat processed foods. Deep-fried foods are not allowed, which eliminates deep fried french fries and potato chips.
You can make fries in the oven! Oven sweet potato fries are one of my favorite foods all year long and make a great side or snack while you're on the fast.
No solid fats like butter, margarine, or shortening.
No coffee, tea, sodas, or alcohol.
The bonus is that most people lose weight eating this way, too. In fact, if you don't experience weight loss, it's probably because you aren't reading labels.
You'll find a couple of great books on Amazon that will help you understand the diet in full, including the 21-day Daniel Fast meal plan.
Some of these recipes may be for an evening when you have more time but, remember, there are so many easy recipes like spaghetti squash topped with marinara sauce that make a wonderful meal and are perfectly compliant with the Fast.
Remember to drink lots of water as you'll probably be consuming more fiber than you're used to. Let's get that digestive system healthy!
Enjoy, and please come back and let me know if you've created a Daniel Fast recipe I can add.
This is my list of favorite Daniel Fast recipes. I'll keep adding as a find and make more, so be sure to check back.
15 Daniel Fast Recipes
Morning Daniel Fast Recipes
Tips
Date paste makes a wonderful sweetener and is super easy to make. In fact, dates are one of my favorite desserts, too.
Get creative! You can buy so much now that you couldn't find when we first started the fast, like dairy-free yogurt and coconut milk (in the dairy section, not the canned variety.)
Daniel Fast Recipes for Lunch and Dinner
Looking for more Daniel Fast Recipes? Check out this roundup of 12 easy & healthy Daniel Fast Recipes.
Be sure to visit my Daniel Fast recipes Pinterest board for even more ideas.