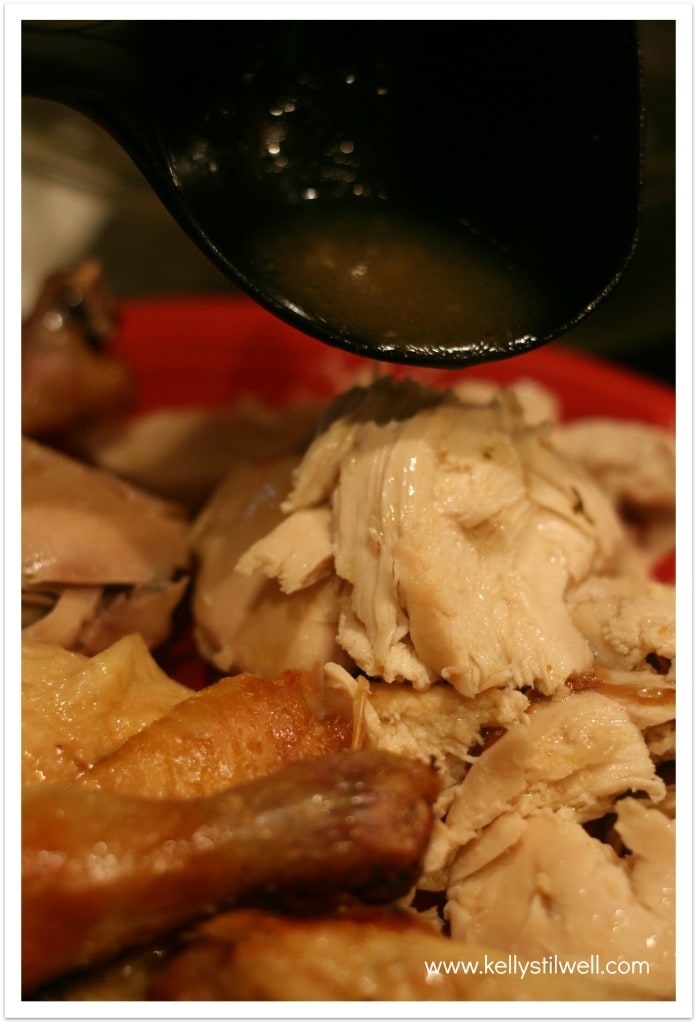 My family loves my roasted chicken and vegetables, but I have been making it for so long I thought it was time to try a new combination of veggies and seasonings. I found a wonderful recipe on Wellness Mama that added Brussels Sprouts to roast along with the chicken. Oh my word, this smelled so good when it was cooking that my entire family could not wait for dinner!
I made two chickens so I could have plenty for soup the next day. I seasoned the dish with Florida Sunshine* from my favorite spice company, The Spice & Tea Exchange.This is a very unusual blend of spices, containing Atlantic Sea Salt, lavender, green peppercorns, green cardamon seeds, star anise, and rosebud petals. This added fabulous flavor to the chicken and the soup, but feel free to use your personal favorites.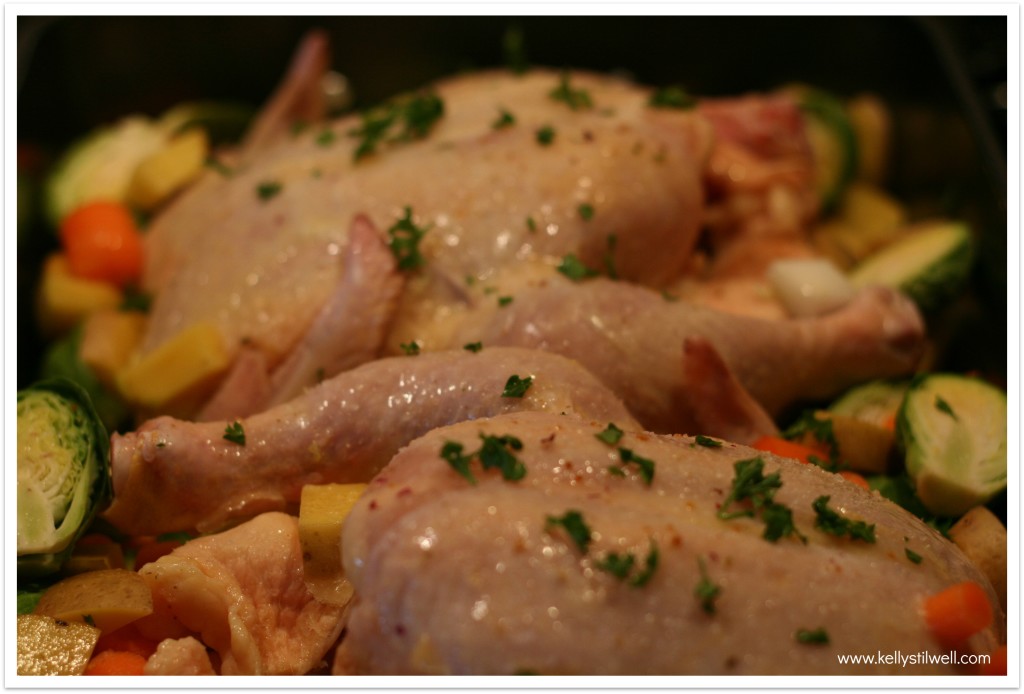 Preheat oven to 375 degrees. Place the chickens in a roasting pan with halved Brussels Sprouts, carrots, potatoes and onions cut in medium sized pieces. Rub the melted butter all over the chicken and then grind the spice over it. Be careful not to overdo it as this spice does have salt in it. I used 4 good turns of the grinder and rubbed in in. Sprinkle chopped fresh parsley all over chicken.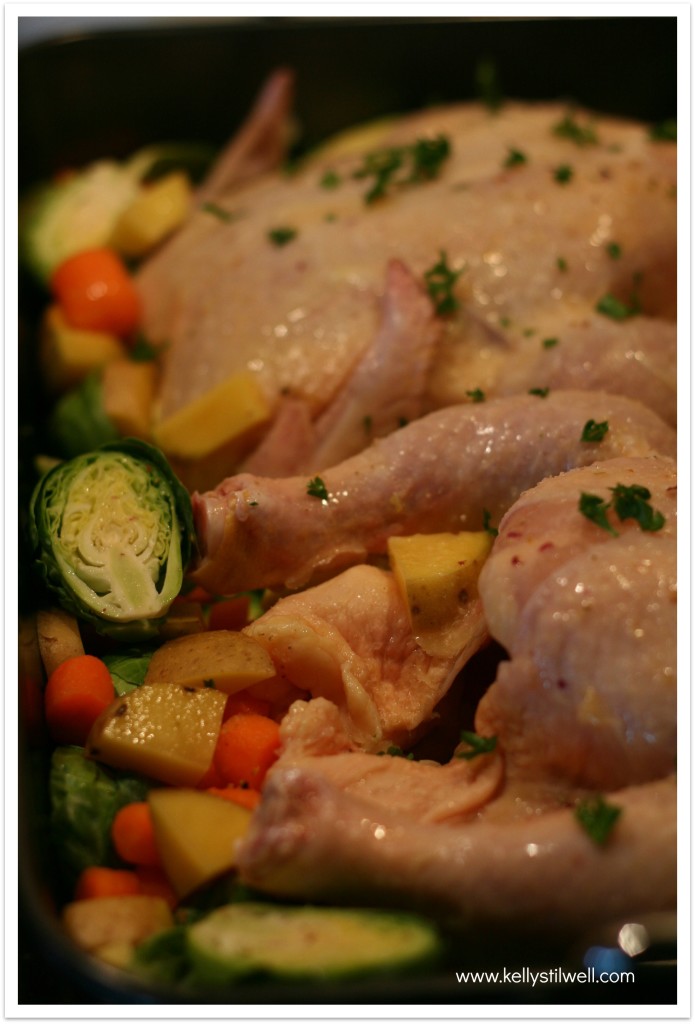 I basted the chicken with fat free chicken broth two or three times during the roasting, using about a cup of broth each time, tossing vegetables. Roast chickens for about an hour and 15 minutes, or until internal temperature is 170 degrees. I have a meat thermometer that plugs into my oven, and I love it. If you don't use one, give it a try. I used to overcook meats all the time. In fact, when I first began using the thermometer, I never would trust it, still cooking the meat too long. Trust your thermometer! Remember, the meat continues to cook for a few minutes after you take it from the oven.
The skin should be golden brown when it's done.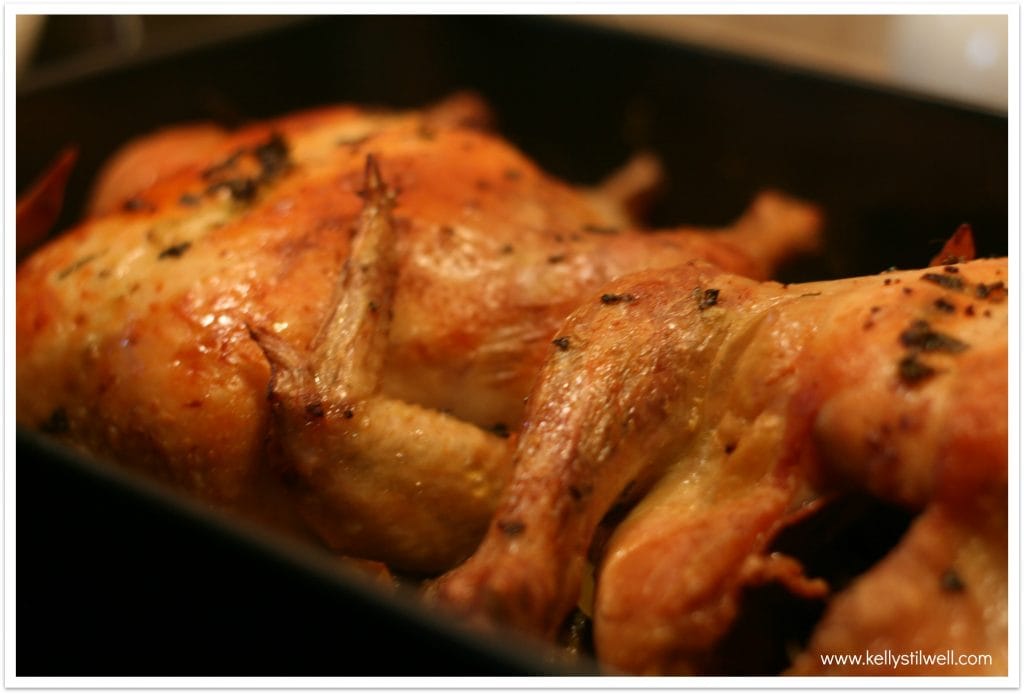 A little of the broth poured over the chicken adds flavor and makes it even more moist.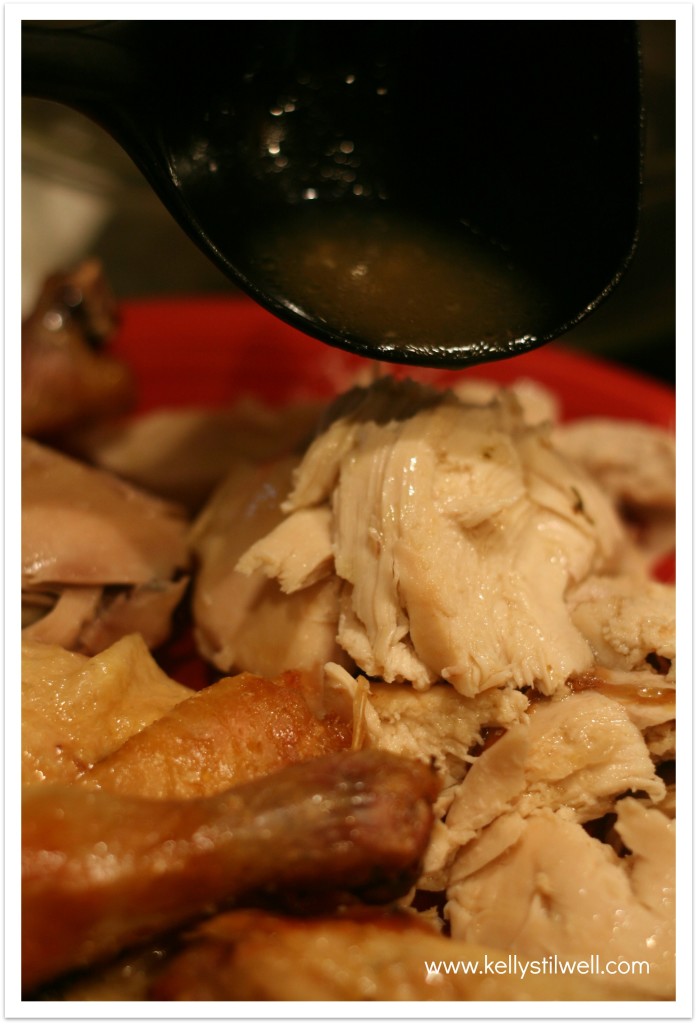 I served the vegetables and crusty bread on the side, and this was one of our favorite meals ever. I can't wait to share the soup I made with this!
Here's a printable of the recipe. Enjoy!
*Order Florida Sunshine by calling The Spice and Tea Exchange at 941-301-7629 and get free shipping. Just tell them you saw it here!