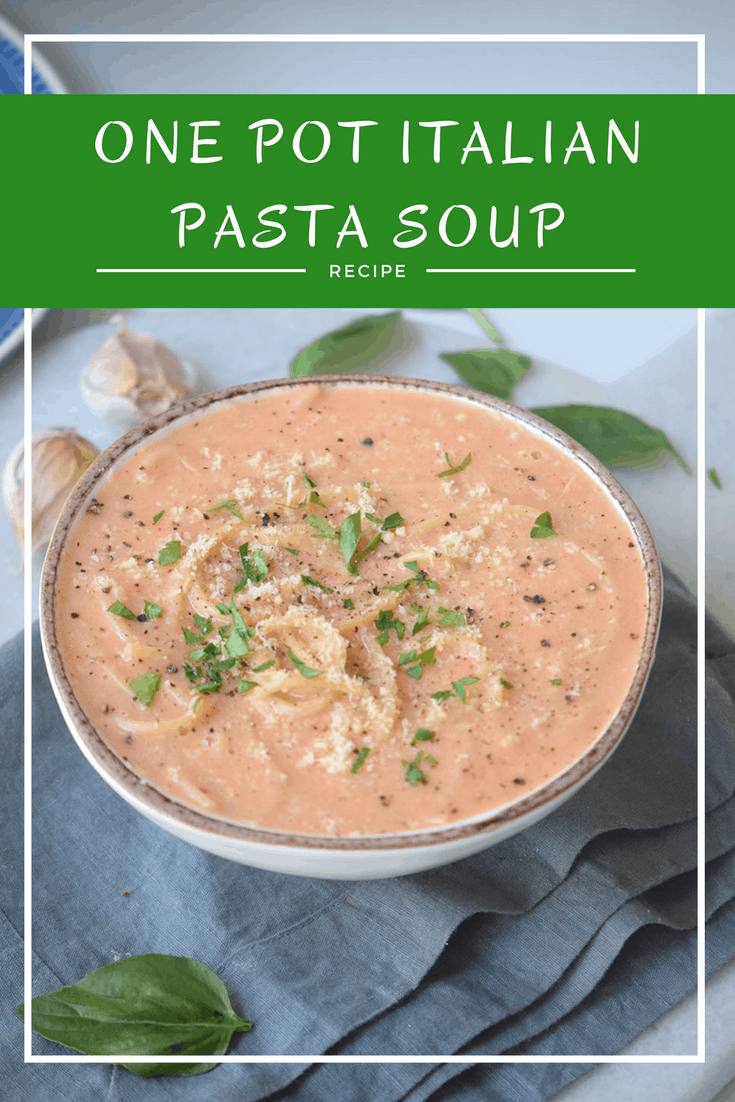 You are in for a treat with this One Pot Italian Pasta Soup recipe. I need easy weeknight supper ideas, and I'm betting you do, too. To be honest, I have a habit of thinking too big. Don't get me wrong; thinking big is awesome! But when it comes to being able to pull together an elaborate meal on a busy weeknight? Not so much.
In fact, what usually happens when I make big plans for cooking during the week is that we end up going out. My husband travels a lot and eats out at fancy restaurants on a pretty regular basis, so I try to complete with that when he's home. It leaves me feeling defeated when we end up ordering take-out or heading to the nearest restaurant because I just don't have the energy to do anything time-consuming. I've decided it's best to leave those dinners for the weekend.
For a busy school night, this One Pot Italian Pasta Soup fits the bill (and my life) perfectly. It's quick, delicious, and the clean-up is easy, too. Serve with a side of crusty Italian bread or these out-of-this- world cheddar bay biscuits.
One Pot Italian Pasta Soup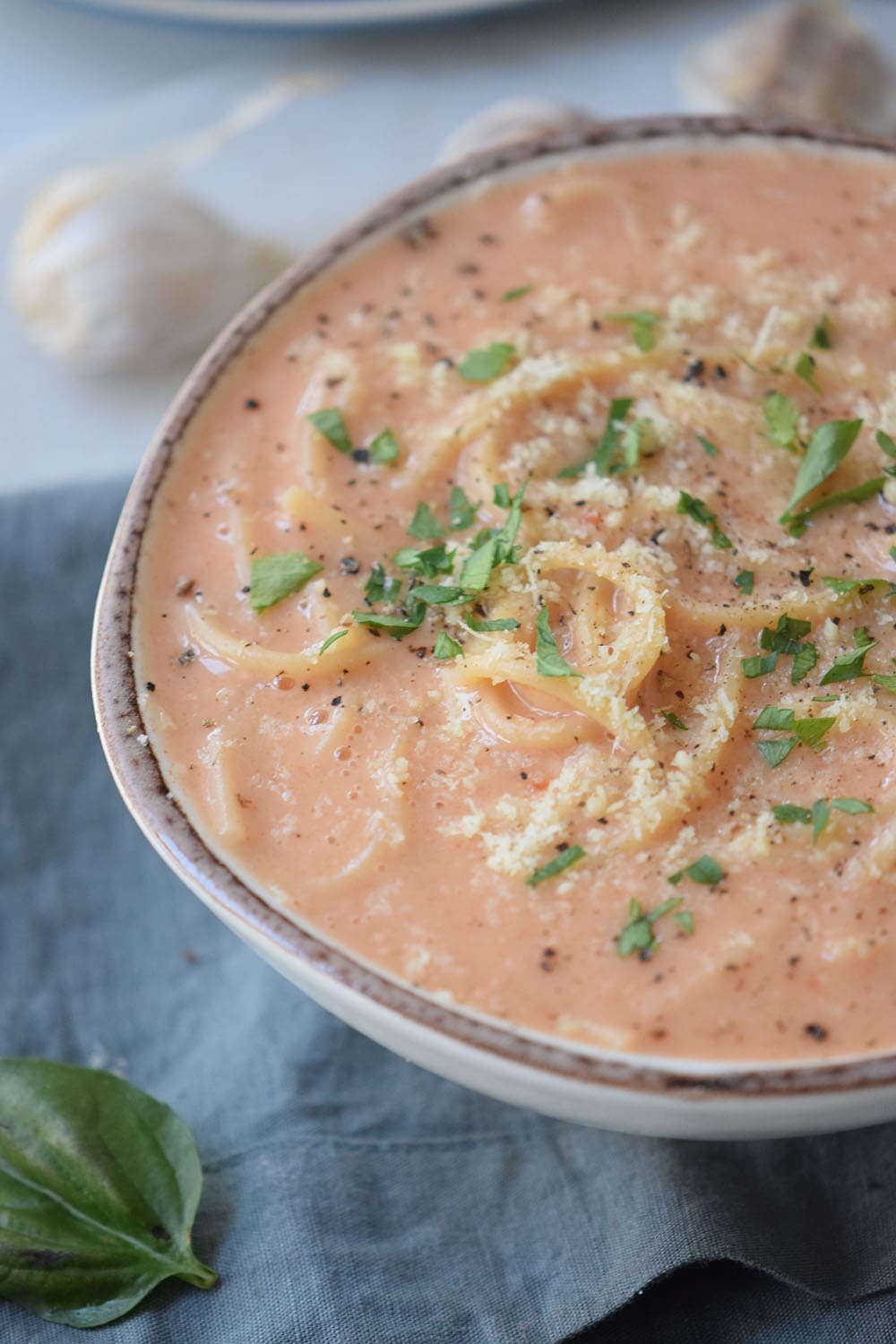 Ingredients in One Pot Italian Pasta Soup
8 oz spaghetti
2 Onions, chopped
6 Tomatoes, chopped
3 Garlic cloves, chopped
3 Cups vegetable broth
1 Tsp ground basil leaves
1 Tsp thyme
1 Rosemary sprig
2 Basil leaves
¼ Cup grated parmesan cheese
2 Tbsps parsley leaves, minced
Salt and pepper to taste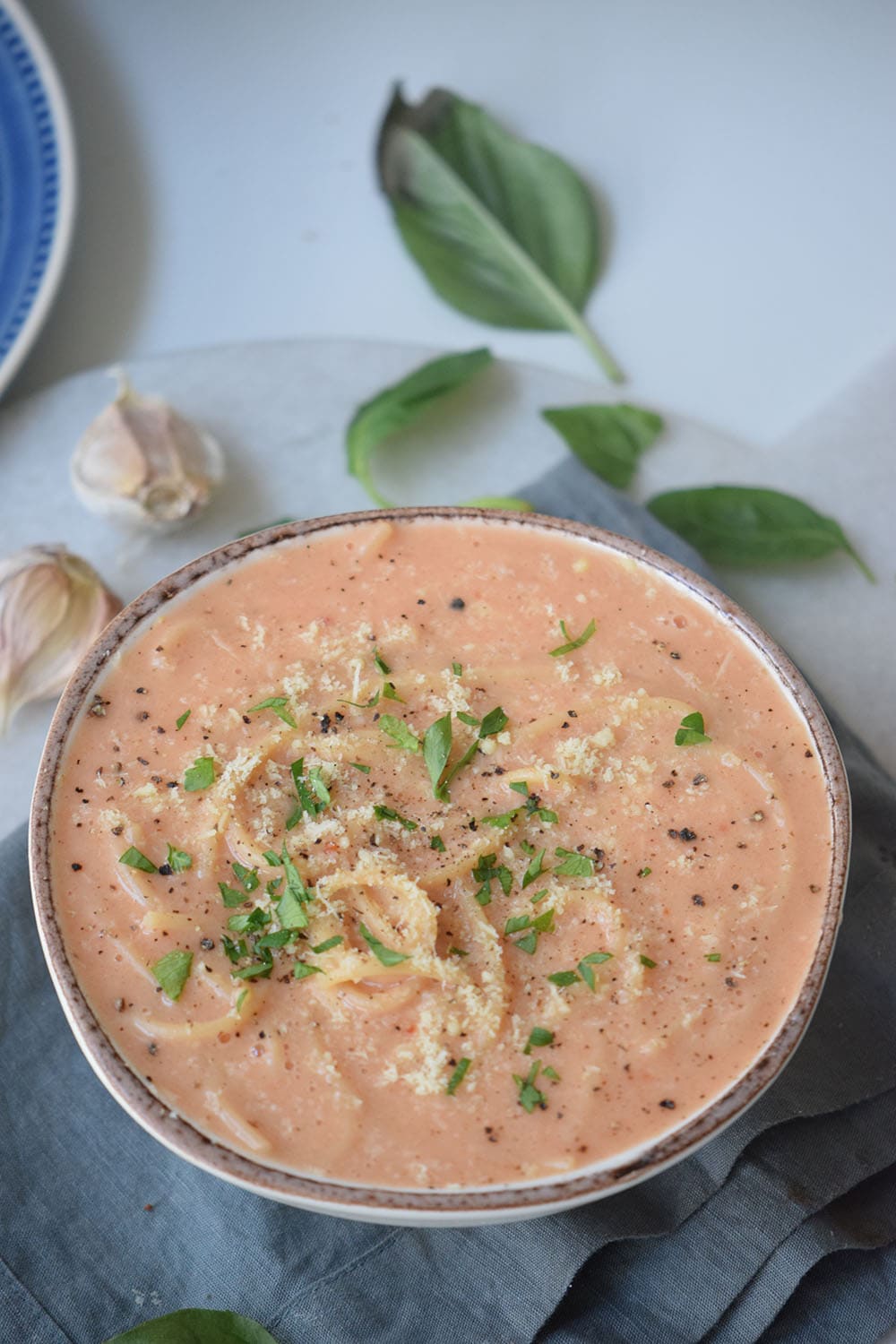 Directions in One Pot Italian Pasta Soup
In a pot bring the vegetable broth to a boil, add the rosemary sprig, ground basil leaves, spaghetti, salt, and pepper.
Cook according to package directions.
While waiting, in a food processor add the onions, tomatoes, thyme, and garlic. Pulse until well combined.
When al dente, discard the basil leaves and rosemary sprig and incorporate the tomato sauce from the food processor and the parmesan cheese.
Divide into bowls, top with the parsley.
Serve and enjoy. How easy is that?
Tip: For a gluten-free version substitute zoodles for the spaghetti.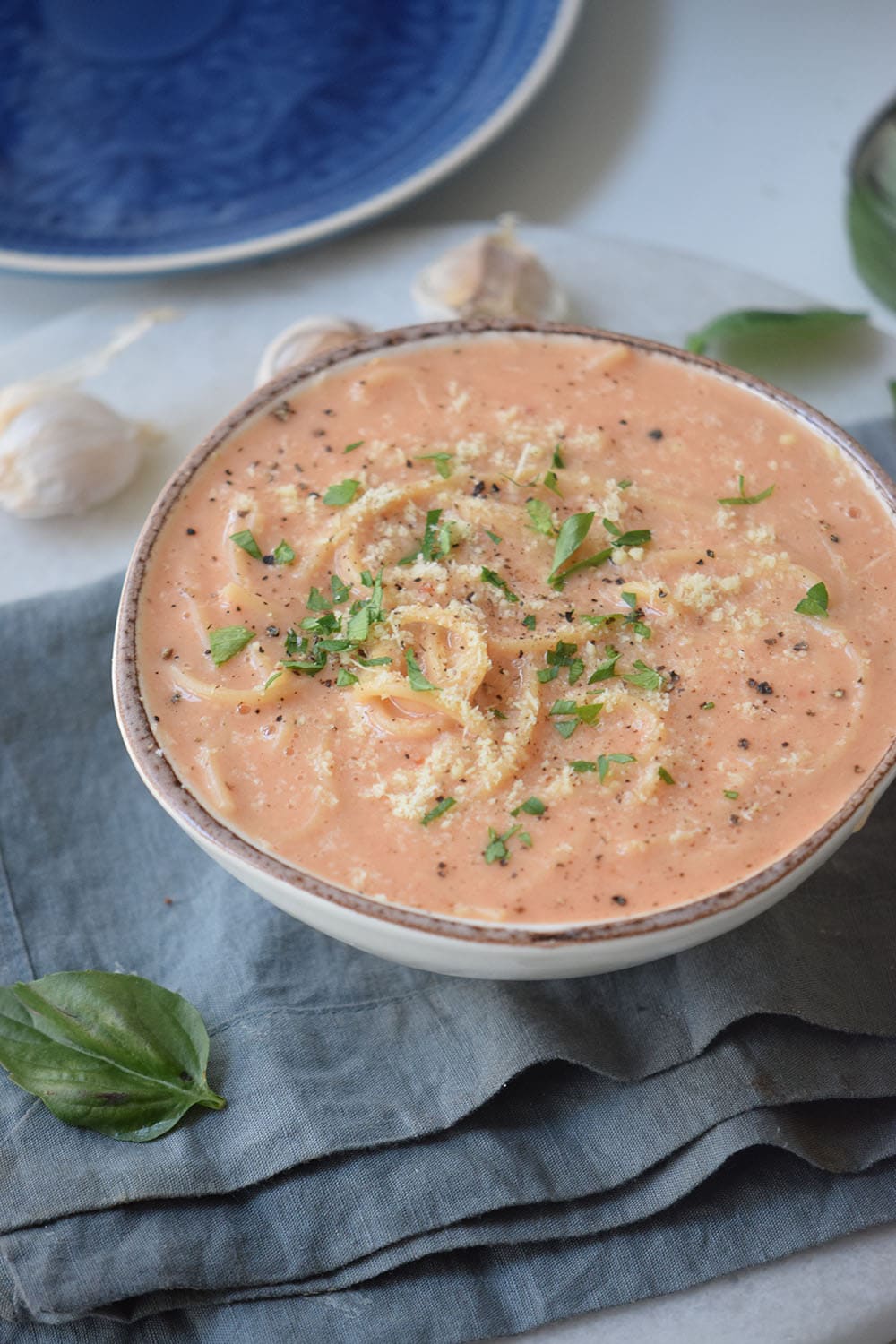 Looking for other easy dinner ideas? Check out this Cast Iron Lemon Lime Chicken or Chicken and Peaches with Balsamic Reduction.
Looking specifically for more Italian? My friend Cacinda at Points & Travel has a roundup of Authentic Italian Recipes. She should know as she's been to Italy about 25 times! Enjoy!