In case you haven't been following along, many people begin the new year with a healthy fast. Starting off something new can always be daunting - but some of the difficult things in life are usually the most rewarding. This recipe is perfect for those on the Daniel Fast, or just trying to eat healthier to lose a couple of pounds.
When you're trying to eat more healthy, breakfast can be as simple as a fruit smoothie (your choice of any fruits and berries) made with filtered water, almond milk, or coconut water/milk (no yogurt or dairy) with fresh spinach or kale. Not only will it be tasty, but it will also be satisfying, filling and nutritious. It's the perfect start to every day! If you must have coffee or tea each morning, try coconut cream or almond milk instead of a rich creamer.
Lunchtime may be difficult for some of us - but you can always have the "tried and true" basics such as a salad (no meat) that you can toss some beans into with as many vegetables you can add.  Go light on your dressing though and read the label for sugar if you're on the Daniel Fast. It's best to stick to vinaigrettes rather than "creamy" based dressings.  Remember, the goal is to keep things as fresh as possible with the foundation only being fruits and vegetables. This Kale Caesar Salad would be perfect.
Dinner can be fun and exciting!  You can get creative or keep things simple... this is YOUR fast - approach it the way it fits you best.
One of my favorite recipes that started with me participating in my first Daniel Fast has become a year-long staple for my family.  It's fun to get the kids (or spouse) involved in making these!  Try them,  and you may find yourself whipping up these healthy black bean burgers every few weeks!
Healthy Black

Bean

Burgers

Ingredients

Makes 6 burgers

1 26.5 oz can of black beans (rinsed well and drained)
¼ of a red onion - minced
1 garlic clove - minced
½ red pepper - chopped small
large handful of fresh cilantro - minced
½ tsp cumin
⅛ tsp cayenne pepper (you can add more to your liking)
½ cup cooked brown rice
½ cup (or less) vegan mayo IF NEEDED (for binding)
2 TBS coconut oil

Instructions

Start with the black beans - once rinsed and drained - mash with a fork (or if kids are helping, have them mash them with their hands!) You'll want the majority of the beans broken up completely.

Add all other ingredients except Coconut Oil and mix well.  You should be able to notice the mixture will be "moldable" ... if it isn't, add a large teaspoon of vegan mayo just so it binds all the ingredients together.

Form the mix into 6 individual patties and place them on a baking sheet lined with parchment paper or wax paper and refrigerate for 15 minutes (or up to an hour).

On medium heat, place 2 TBS coconut oil in pan - add the patties (they can touch, but not overlay) - saute for about 3 - 5 minutes per side until crisp and browned.  Work in batches.  Serve immediately with a side salad of baby arugula.

*can also be served with fresh guacamole and/or salsa

Serve these black bean burgers with a side of this Black Eyed Pea Soup! So easy to make!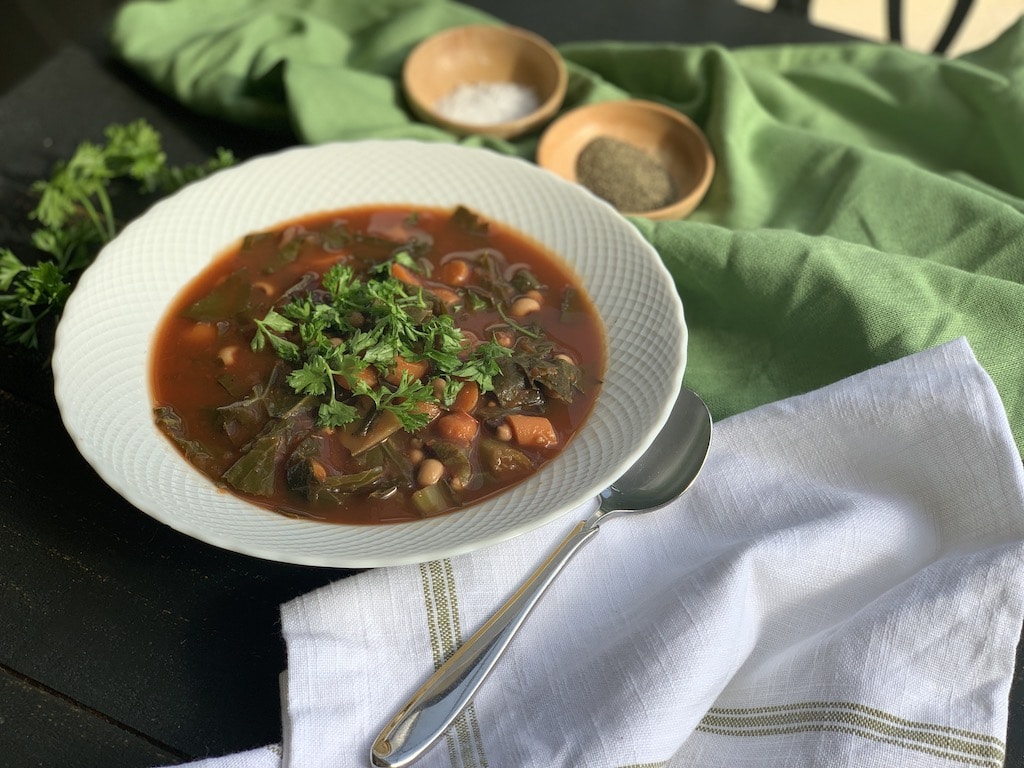 This post was written by contributor Jacqui McGovern.