How often do you make recipes with tomatoes? One of the most versatile fruits available today, many people don't know the tomato was actually feared back in the 1700s according to the Smithsonian website. It was thought tomatoes made the aristocrats sick; so much so that some died.
It was eventually discovered that when tomatoes were placed on a pewter plate, they would leach lead from the plate. Whew, that's a relief! How terrible would it be if they really were poisonous? No pizza or spaghetti?
Thankfully, tomatoes are known to contain all four carotenoids as well as potassium and vitamin C, making them great for your health. Not to mention, they're pretty delicious!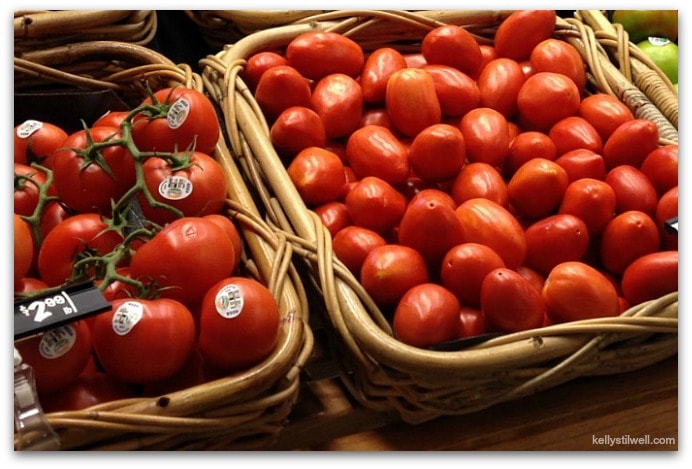 I just returned from a Viking Cruise (more to come soon!) and one of the side dishes was a half of a roasted tomato. I'm not sure how it was prepared (trust me- I'm going to find out!) but it was wonderful!
Enjoy these recipes all using scrumptious tomatoes. But please, no serving them on pewter serving plates!


Delicious Recipes with Tomatoes
1. Creamy Tomato Bisque Soup
2. Easy Tomato Sauce
3. Tomato Pesto Spaghetti Squash Bake
4. Spinach Tomato Meatza Pizza
5. Creamy Sun Dried Tomato Chicken
6. Carrot Tomato Soup
7. Heirloom Tomato Cheddar Tart
8. Fresh Homemade Tomato Soup
9. Avocado Tomato Grilled Cheese Sandwich
10. Cream Cheese Stuffed Cherry Tomato Tulips
11. Tomato and Jalapeno Tuna Stuffed Avocado
12. Mexican Corn Avocado Tomato Salad
13. Focaccia Recipe with Tomato and Rosemary
14. Cherry Tomato and Mozzarella Balls Caprese Salad
15. Baked Gnocchi with Double Cheese Tomato Sauce
16. Stuffed Tomato with Meat Cheese
17. Medieval Times Tomato Bisque
Any of these recipes would be delicious with Cheddar Bay Biscuits on the side. They are perfect for sopping up all the tomato goodness!
Another one of my favorite tomato recipes is this easy Cucumber, Tomato, and Feta Salad. We have it a lot with grilled meat, and it keeps pretty well for the next day, too. I've even added it to pita bread for a vegetarian lunch.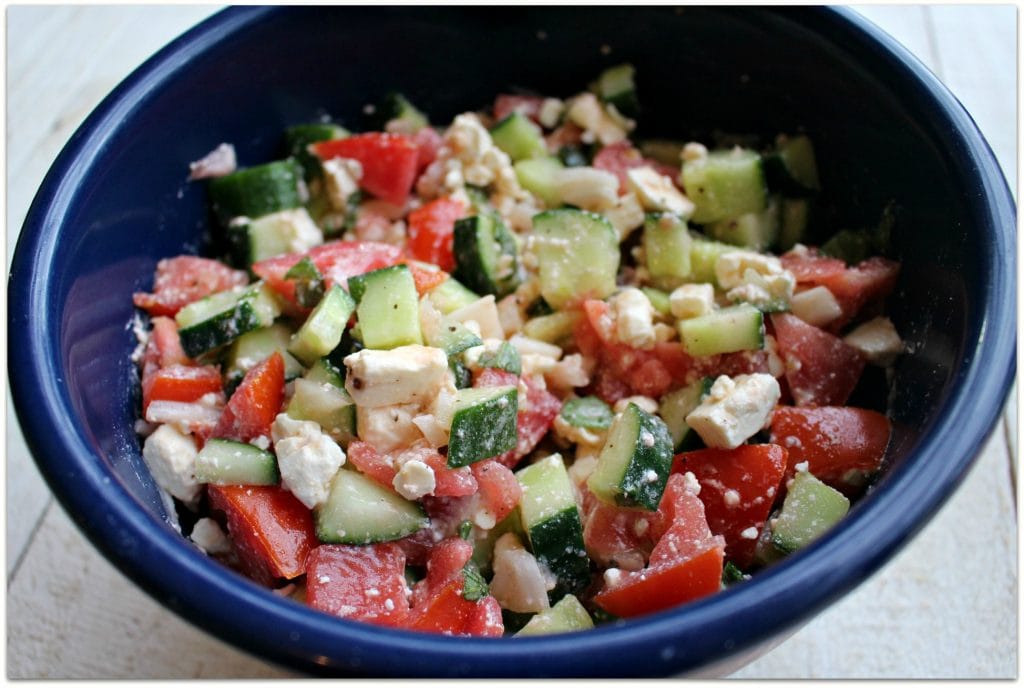 Sundried tomatoes are one of my favorite additions to recipes as they keep for so long. When I'm trying to create a dish and want to use what I have on hand, sundried or canned tomatoes are my go-to. This Italian Rigatoni with Smoked Sausage and Sundried Tomatoes is always a hit in my house!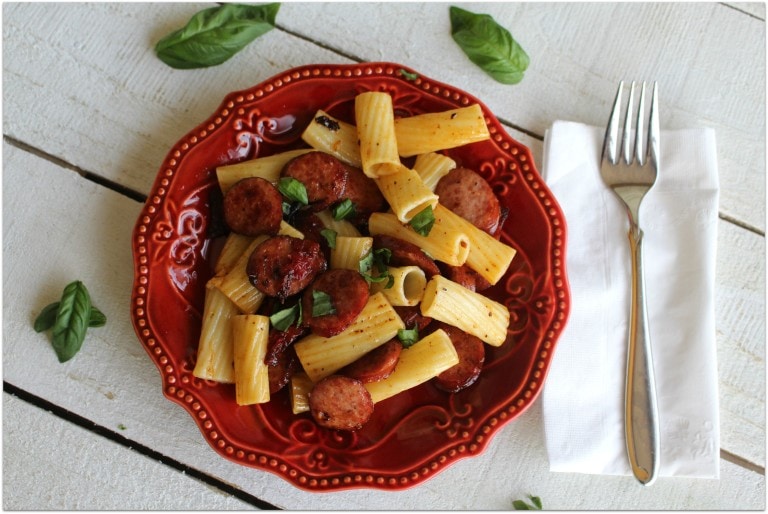 Do you have favorite recipes with tomatoes? Maybe you even have one that's been passed down for generations. I'd love to read about it in the comments!
If you like this post, please pin it by clicking on the P for Pinterest! This way others can see it, too. I'd SO appreciate it! You can also find more yummy recipes on my Pinterest page. Are you on Instagram? Let's follow each other there, too! I'd love to see what you're up to!