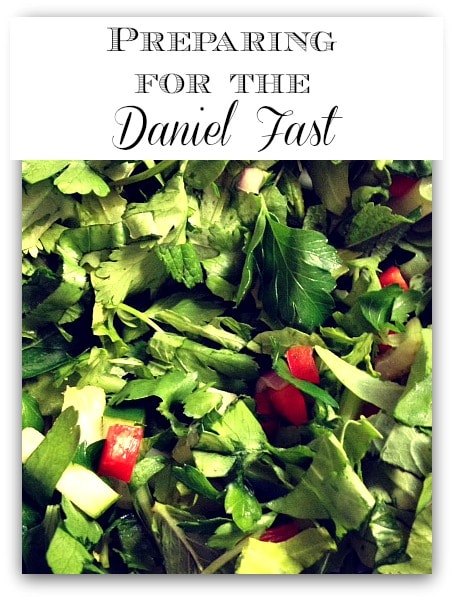 I have been participating in a fast in January at my church for the past few years, and my husband and I chose the Daniel Fast. January is a time to start fresh, and we have always loved both the spiritual and health renewal of this fast. Many websites are available to learn more about the Daniel Fast. Susan Gregory has written a wonderful book titled The Daniel Fast: Feed Your Soul, Strengthen Your Spirit, and Renew Your Body
, and we found it to be very helpful. You can sign up to receive emails from Susan Gregory, as well.
My friend and contributor, Jacqui McGovern, has also participated in the Daniel Fast for the past few years. When she told me she had quite a few recipes from the fast, I asked her to share them here for the month of January. I'm excited to share the fast with you. Not only is it a really healthy way to start the New Year, you will more than likely lose a few pounds, too! Thanks, Jacqui!
Preparing for the Daniel Fast
In the book of Daniel, there are two different times Daniel fasted.  Daniel 1 says he only ate vegetables and drank water. In Daniel 10 it states he ate no rich foods, as well as no meat or wine. It's a New Year, a new month and new beginnings.  While keeping to a fast for a whole month may be difficult at times, the spiritual and bodily rewards are well worth it. From experience, I can tell you that even a week on this fast will be beneficial.
If you decide to join us in participating in the 

Daniel

Fast, you will

 purify your body and soul. I'll even make it easy for us all –  I'll be posting a few breakfast and lunch ideas each week as well as two main entree recipes.  Remember, the foundation of the

Daniel

Fast

is fruits and vegetables but some dairy can be included for all you cheese lovers out there. 
To make it an easy transition, start with a clean pantry. Get rid of all the temptations and make it as simple as possible to eat healthy each day. I realize many of us have children at home, and especially young children may not like this way of eating. Perhaps designating a shelf or two in the pantry for your use is the way to go. Rid those shelves of all our "whites" (flour, sugar, salt and rice) and replace all the chips and crackers and sweets with raw nuts, legumes, coconut oil, Himalayan sea salt, raw apple cider vinegar, almond butter, raw honey (or raw sugar), dried fruits, easy grains (quinoa, millet, brown rice) and unsweetened almond milk.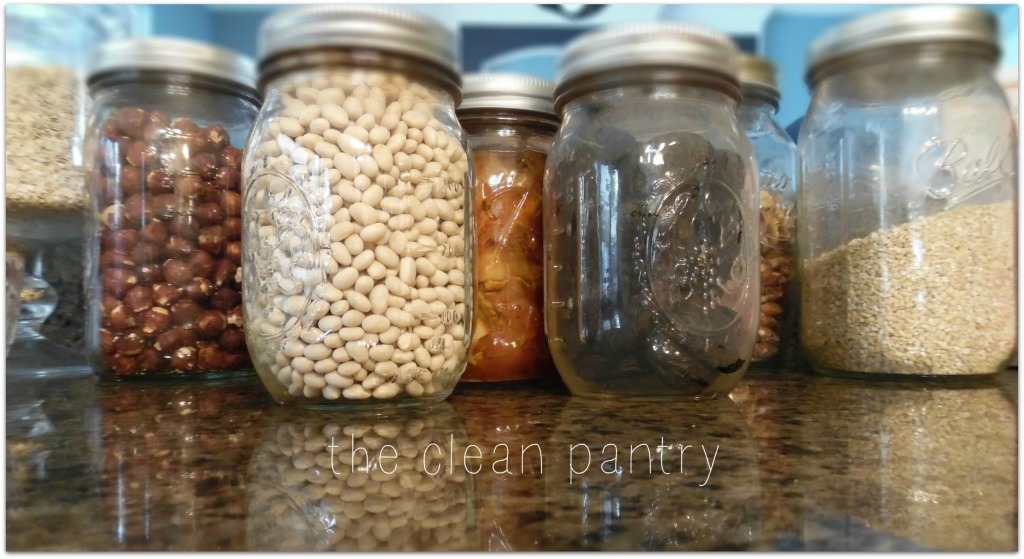 This is a fresh start, so let's keep it fresh with herbs, fruits and vegetables…. nothing canned.  Remember, though, this is not a time to beat ourselves up – it's a time of focus.  Discipline can be tough at times, but be encouraged – we're going through this together.   
I hope you'll leave some comments about your progress. Feel free to ask questions or just leave some encouragement for the rest of us as we take this month long journey together. If this is your first time here, I hope you'll go ahead and subscribe so you don't miss a post! We'd love to have you join us!
Here are
15 recipes
to help you get started. You will love this
Roasted Vegetable Soup
, too. It's one of the most popular recipes on my site all year long, and it follows the Daniel Fast. I also have a
Pinterest Board
for the fast where I have over 80 recipes and will continue to pin more. If you have a recipe that works for Daniel, please share. I'd love to try it!