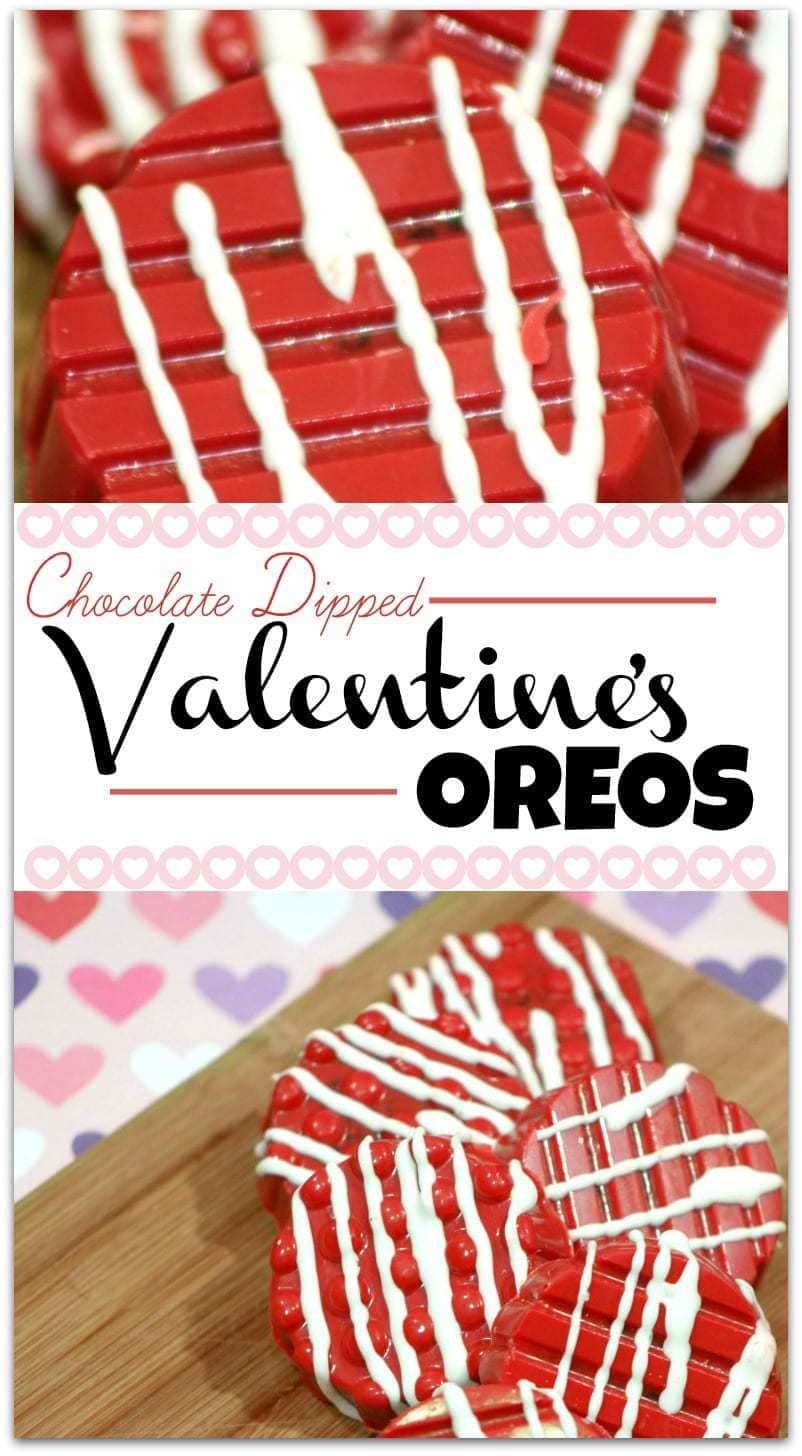 These chocolate dipped Valentine's Oreos are the bomb! If you're looking for a simple way to make a festive dessert, this easy recipe is for you!  You'll have fun in the kitchen with your kids making them and be a rockstar mom at the class party!
Chocolate Dipped Valentine's Oreos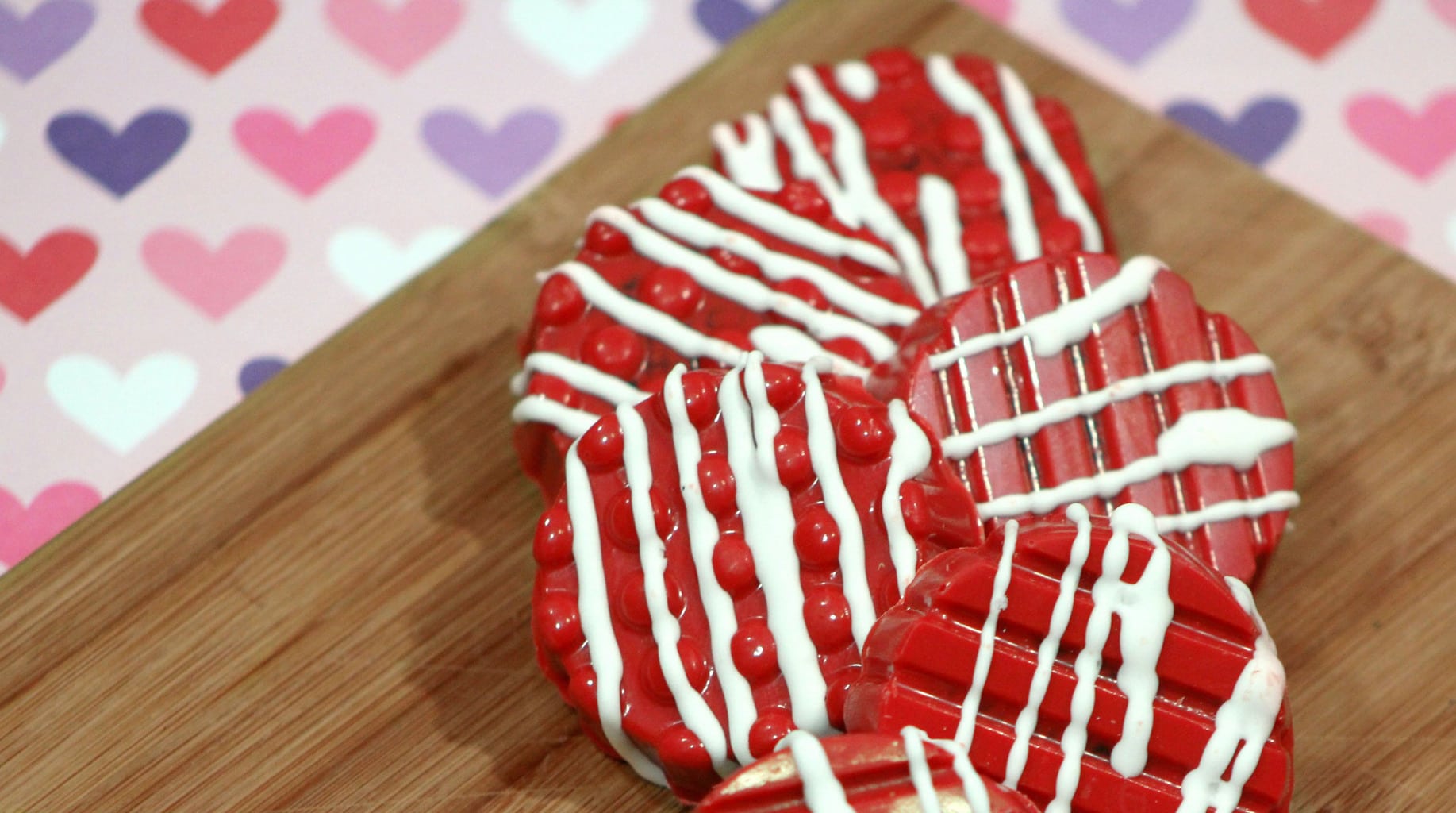 Ingredients:
1 pack of Oreo cookies
1 bag of Wilton red candy melts
Wilton Dot/Stripe Cookie Candy Mold

Ghirardelli White Chocolate wafers
Directions:
-Put red candy melts in the top part of a double boiler.  Melt the red candy melts.
-Pour the candy melts into the dot & stripe candy mold.
-Fill the mold two thirds full.
-Tap the mold gently on the counter to remove any air bubbles.
-Gently place an Oreo cookie in each mold until the sides of the cookies are coated with the candy melt,  making sure that the candy coated cookie is level with the mold.
-Refrigerate until the red candy coating has a frosty appearance.
-Melt the Ghirardelli white chocolate in the double boiler.
-Once the chocolate has melted spoon it into a piping bag with a #3 tip.
-Drizzle the red candy coated Oreo cookie with the white chocolate.
-Allow the white chocolate to dry.