Naples Grande Beach Resort is a stunning hotel and resort offering everything you could want in a vacation, including a spectacular golf course.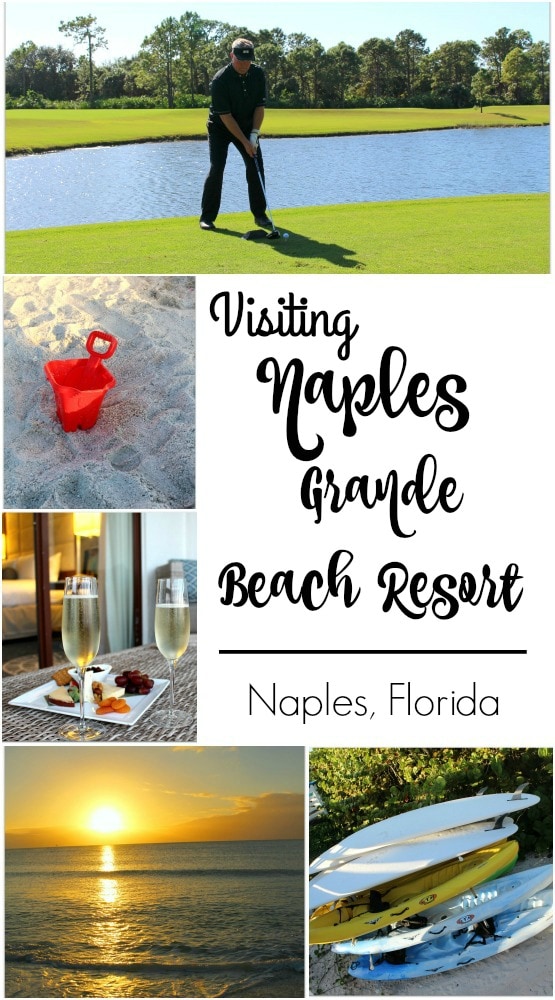 Just before Christmas, my husband and I headed down to Naples for a short getaway at the Naples Grand Beach Resort.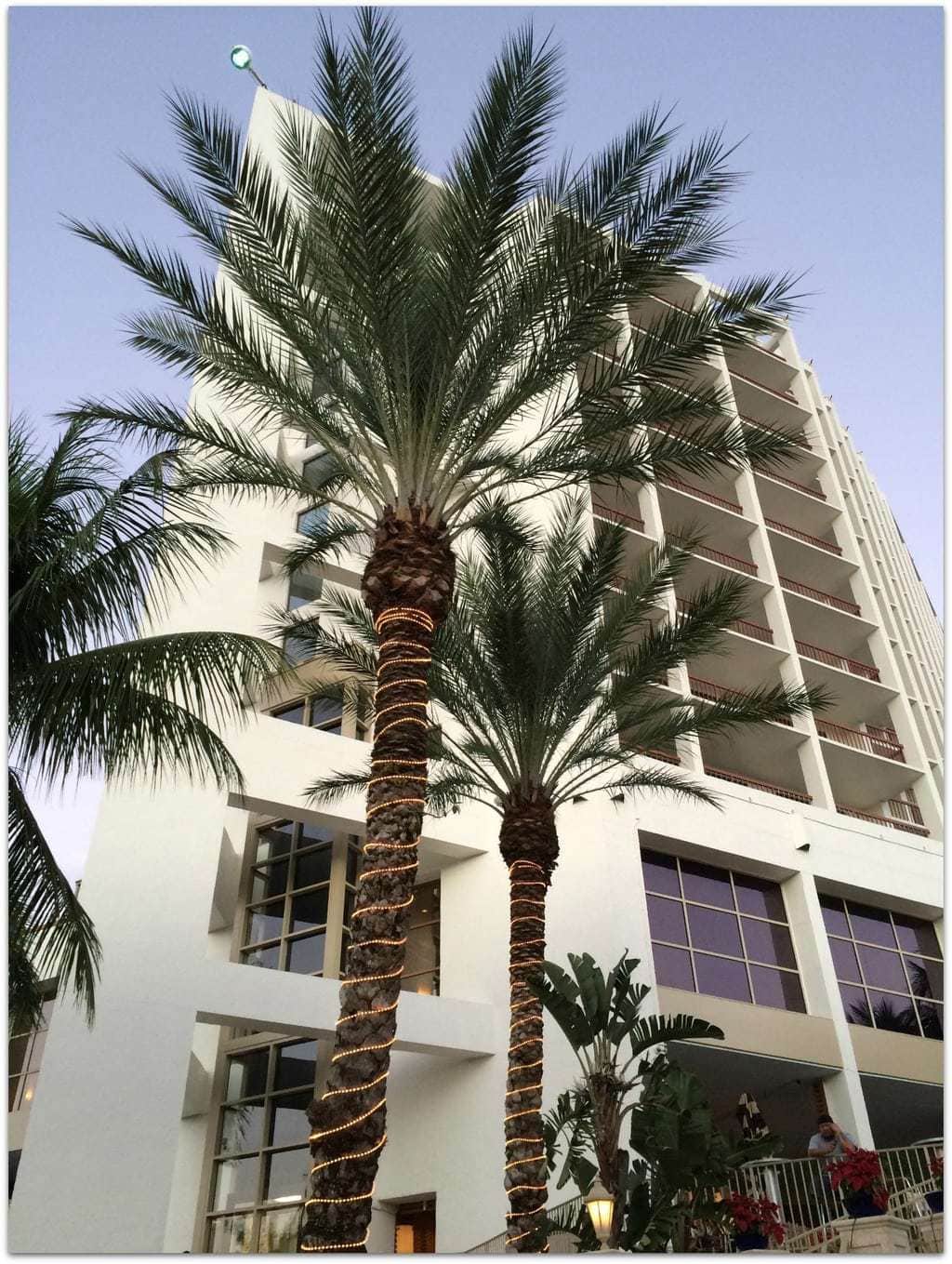 Just a couple of hours south of us on the Gulf of Mexico, Naples has everything you could want. Gorgeous beaches, amazing shopping, fantastic golf courses, and restaurants that make this foodie girl swoon.
In fact, right after our arrival we decided to relax in our room with a glass of Prosecco and a snack from the kitchen at the Naples Grande.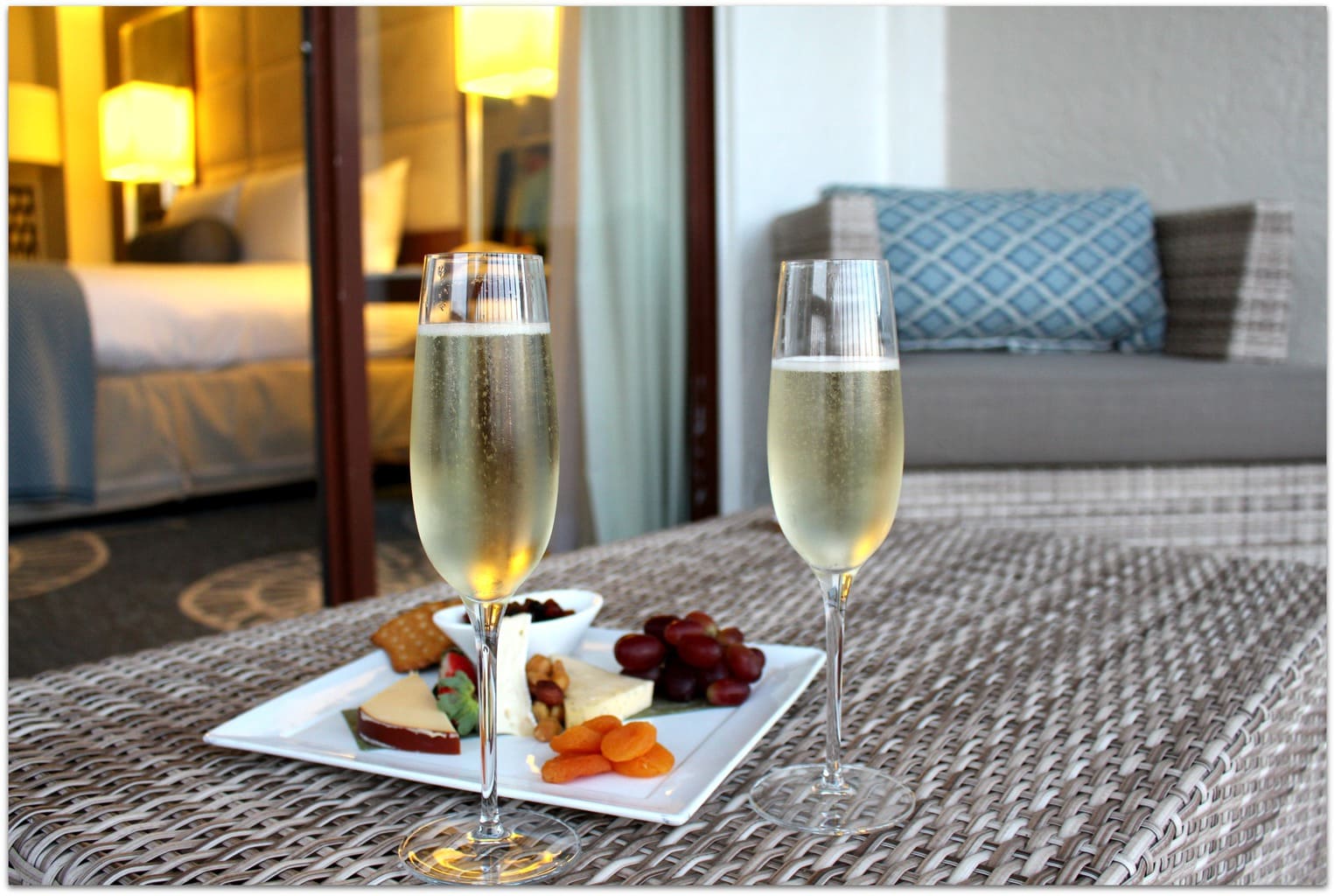 I was already in heaven! I have to remember to get the recipe for the chutney they served with that platter. It was fantastic.
Our room was lovely and so comfortable. The bedding was luxurious and I really wanted to steal the pillows. (Kidding, of course, but they were so nice!)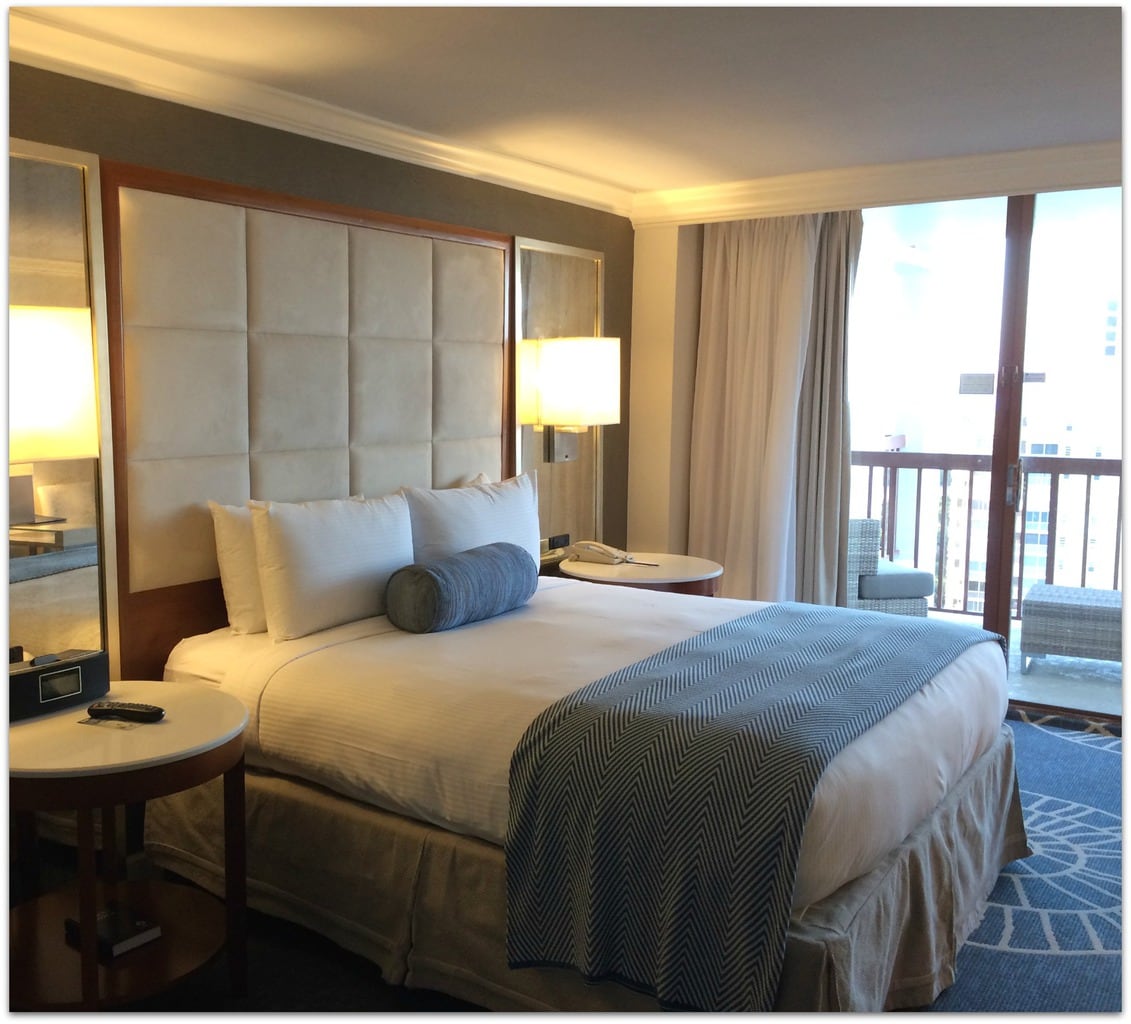 You've probably heard me say it before, but I love nice toiletries, and the Naples Grande has Bath & Body Works products in the bathroom. Love.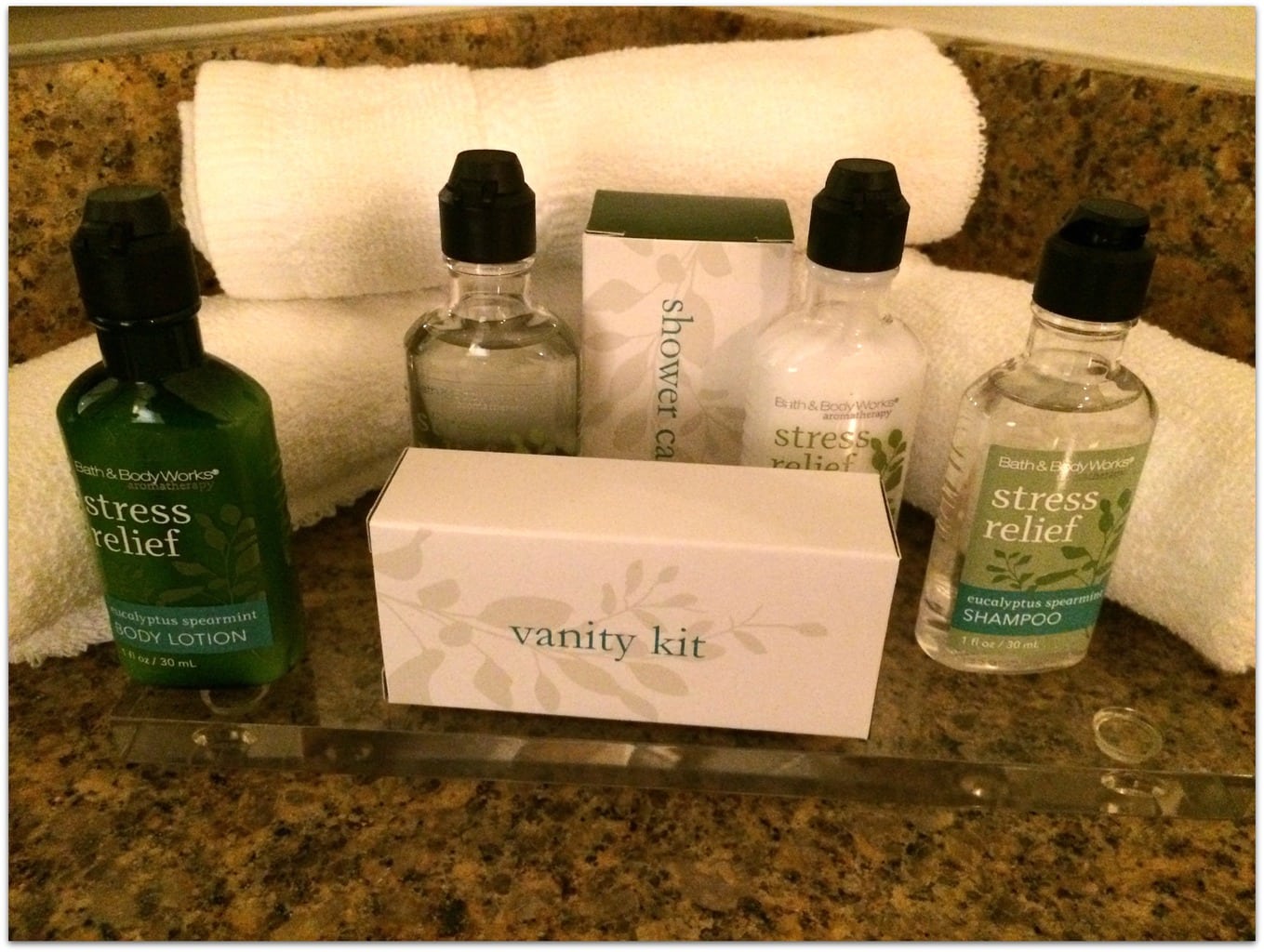 Our room had a large desk for getting a little work done, and a Keurig for morning java. I'm grateful for that! The coffee shop downstairs has pastries and muffins, too. We also had a small fridge for leftovers and water.
We decided to stay in the hotel for dinner, but unfortunately, The Catch of the Pelican was closed that night.
We were so disappointed as the menu looked so good, but we had a nice time in the Lobby Lounge sharing appetizers.
The sushi was outstanding! A couple of drinks and good food and we were ready to call it a night as we had an early tee time the next day.
Golf at Naples Grande Beach Resort
Naples Grande Beach Resort has a beautiful championship par 72 golf course. We were excited to check it out.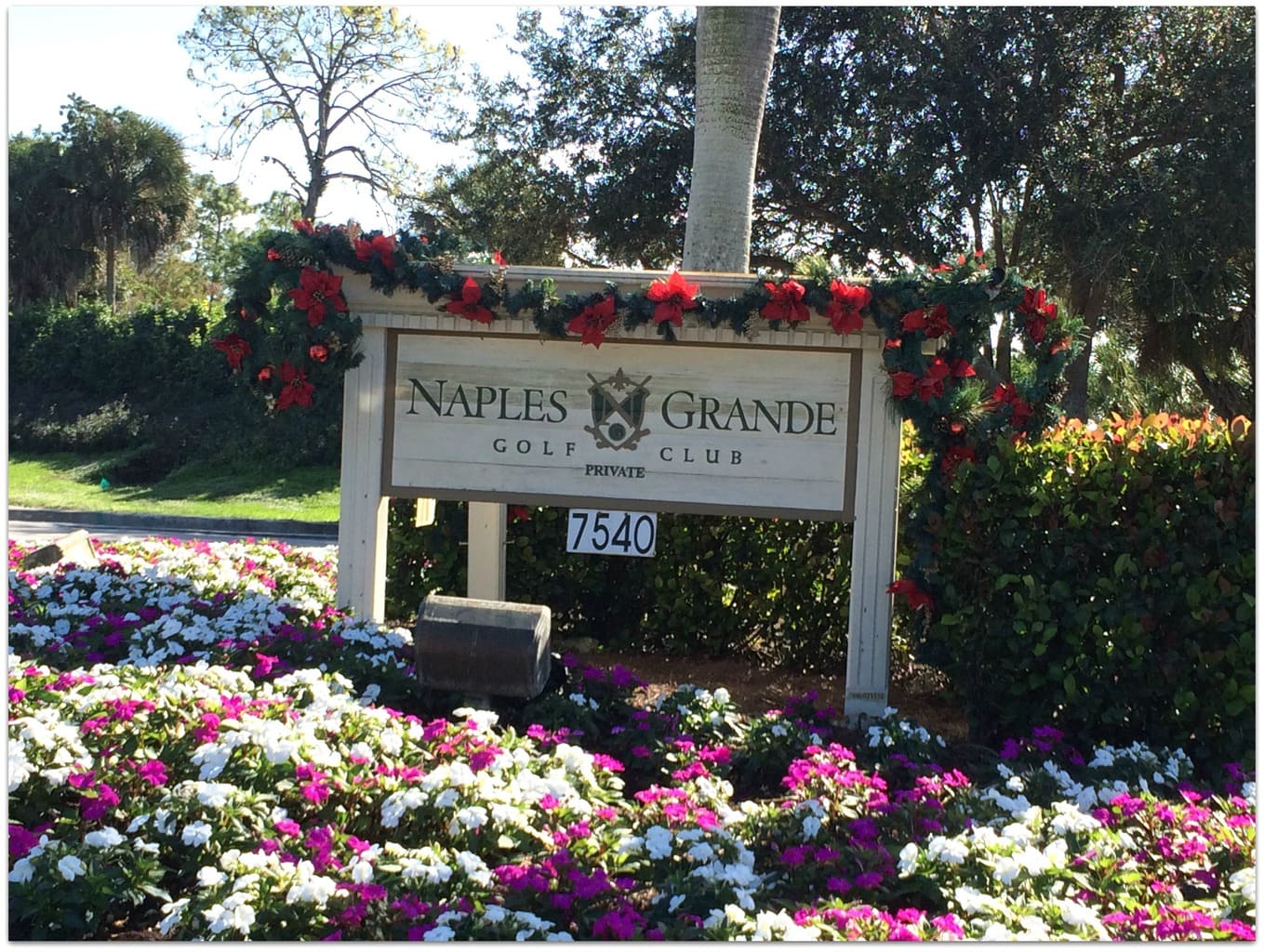 It's a good sign when everything is in perfect condition. We even had a cooler on our golf cart, and there was a huge cooler filled with ice and bottled water at the water station. It's so important to stay hydrated in Florida.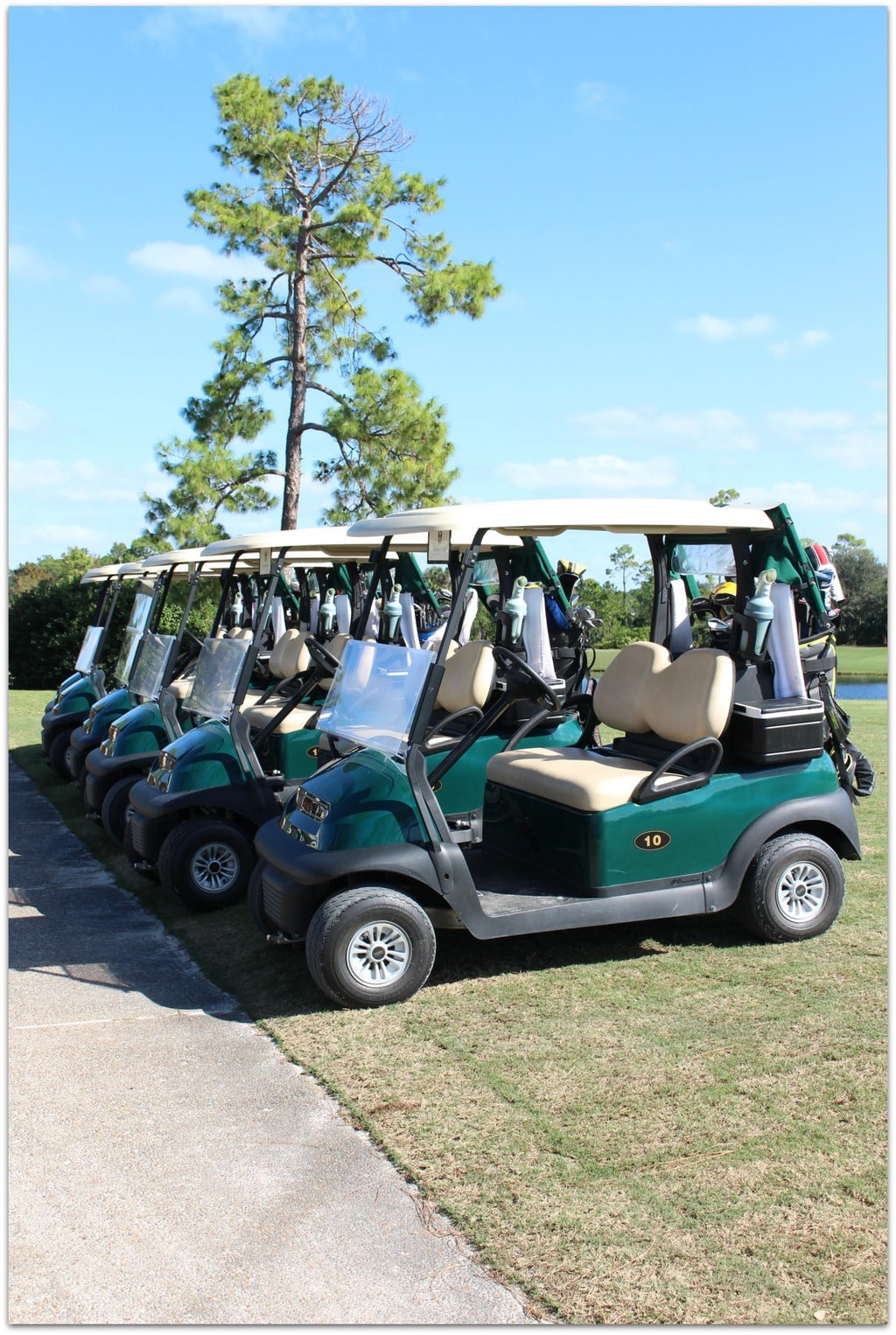 The golf shop had a great selection of clothing, hats, and everything else you might need, including clubs and shoes to rent, as well as instruction from PGA pros.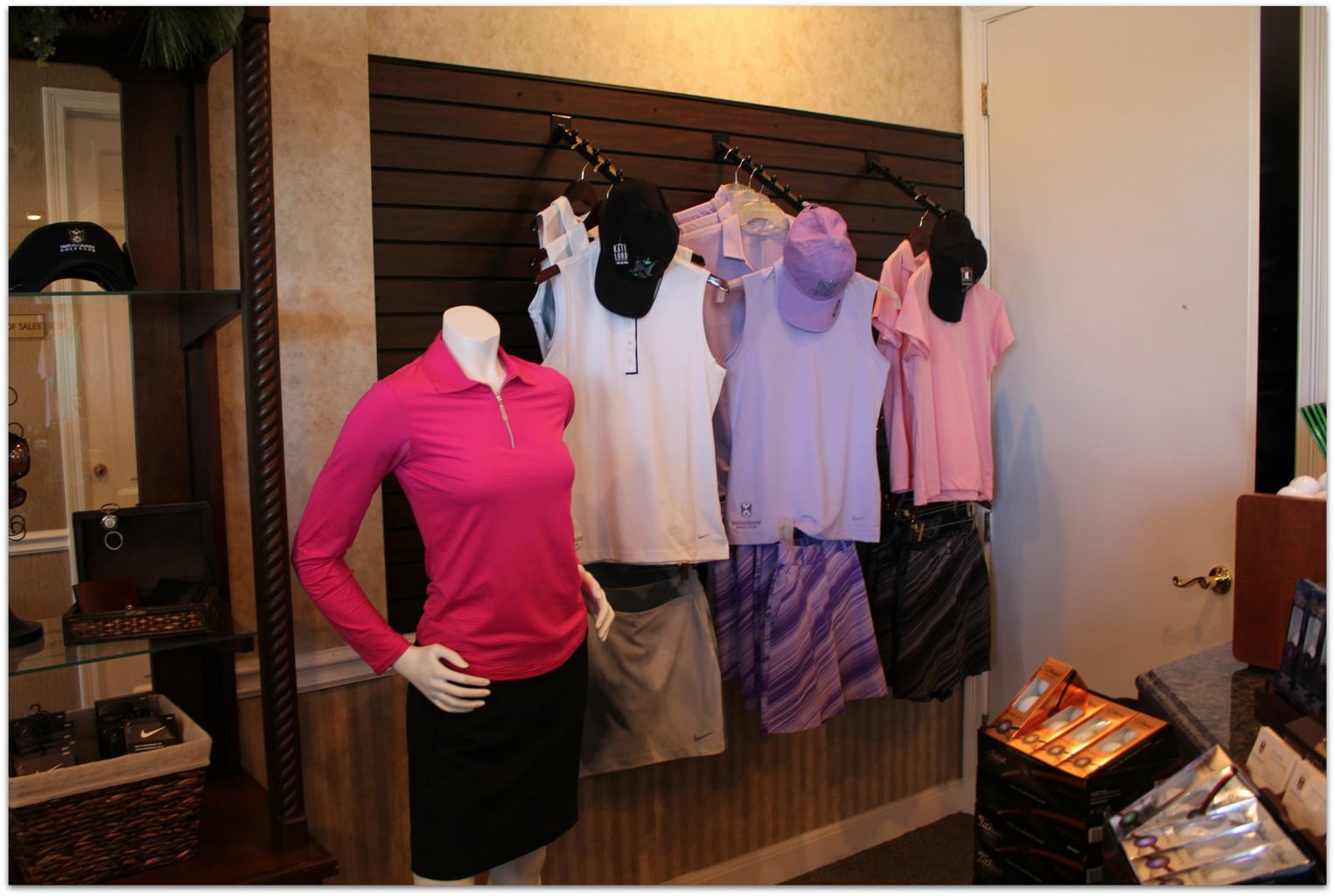 Of course, you can pick up a ball marker as a souvenir. I bought a visor as I had forgotten a hat. Remember sunscreen! Also available in the shop.
The new clubhouse is under construction. I can't wait to see it when it's completed.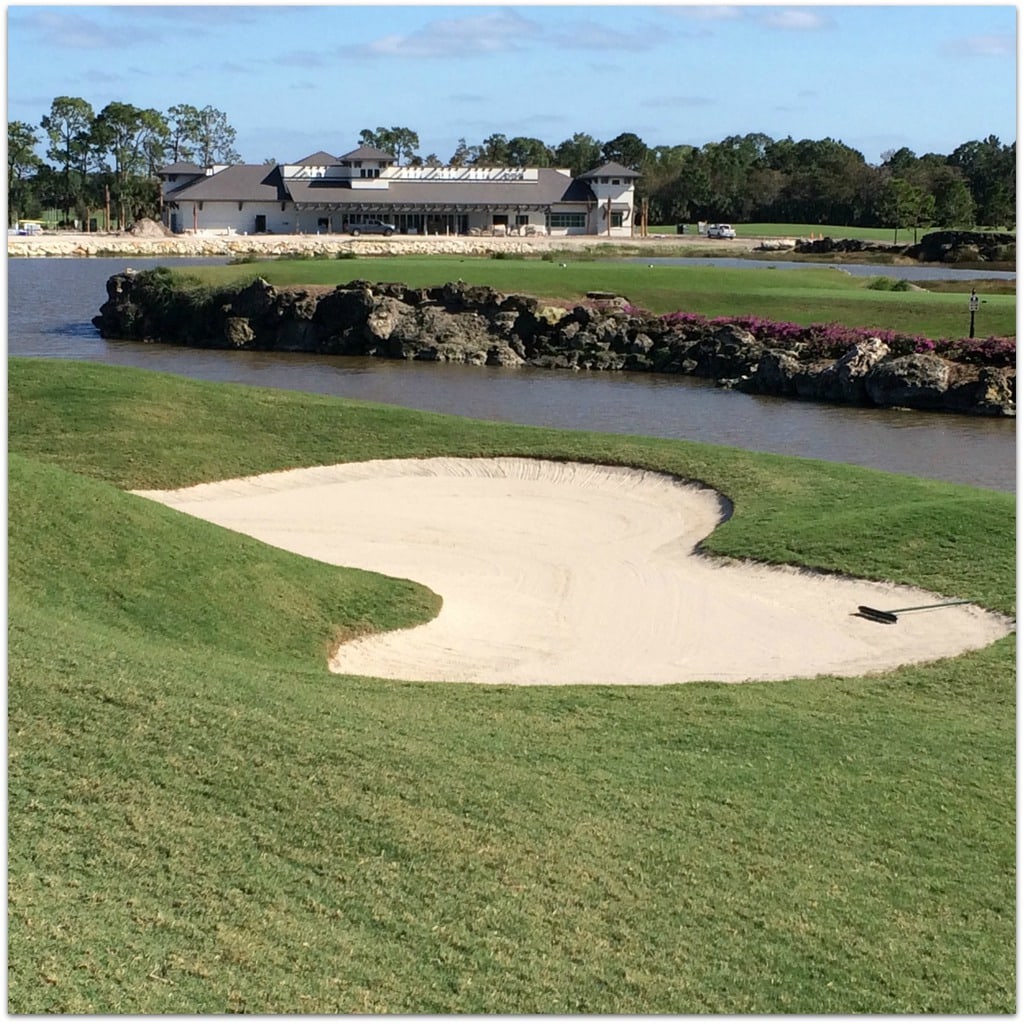 If you are a golfer, this is a course you have got to see. The views are stunning.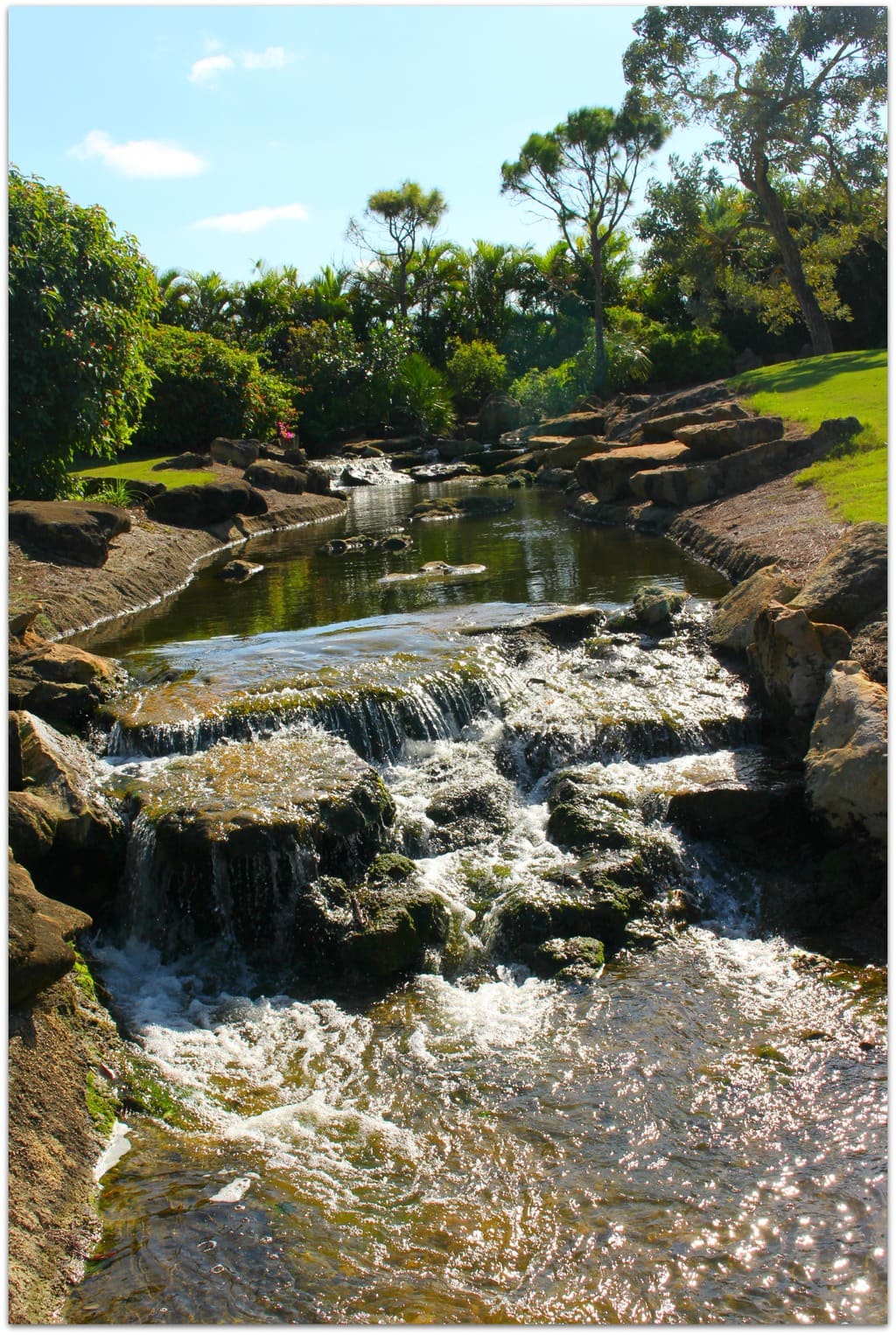 The Course is in immaculate condition and just so pretty everywhere you look.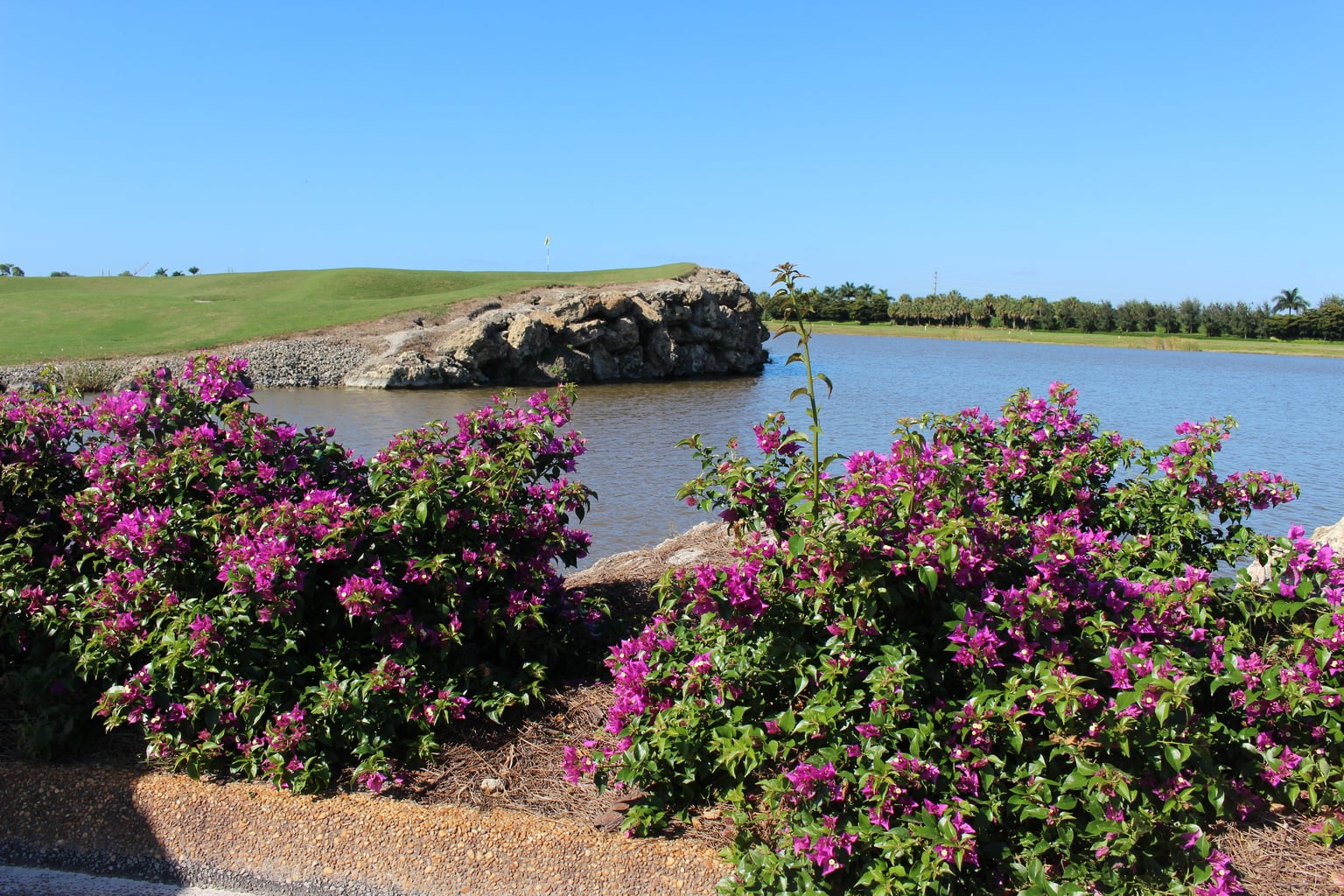 There's a lot of hidden trouble, and the greens are super tight and very narrow. It was pretty windy the day we played, which made for perfect weather, but not as perfect golf as my husband would have preferred.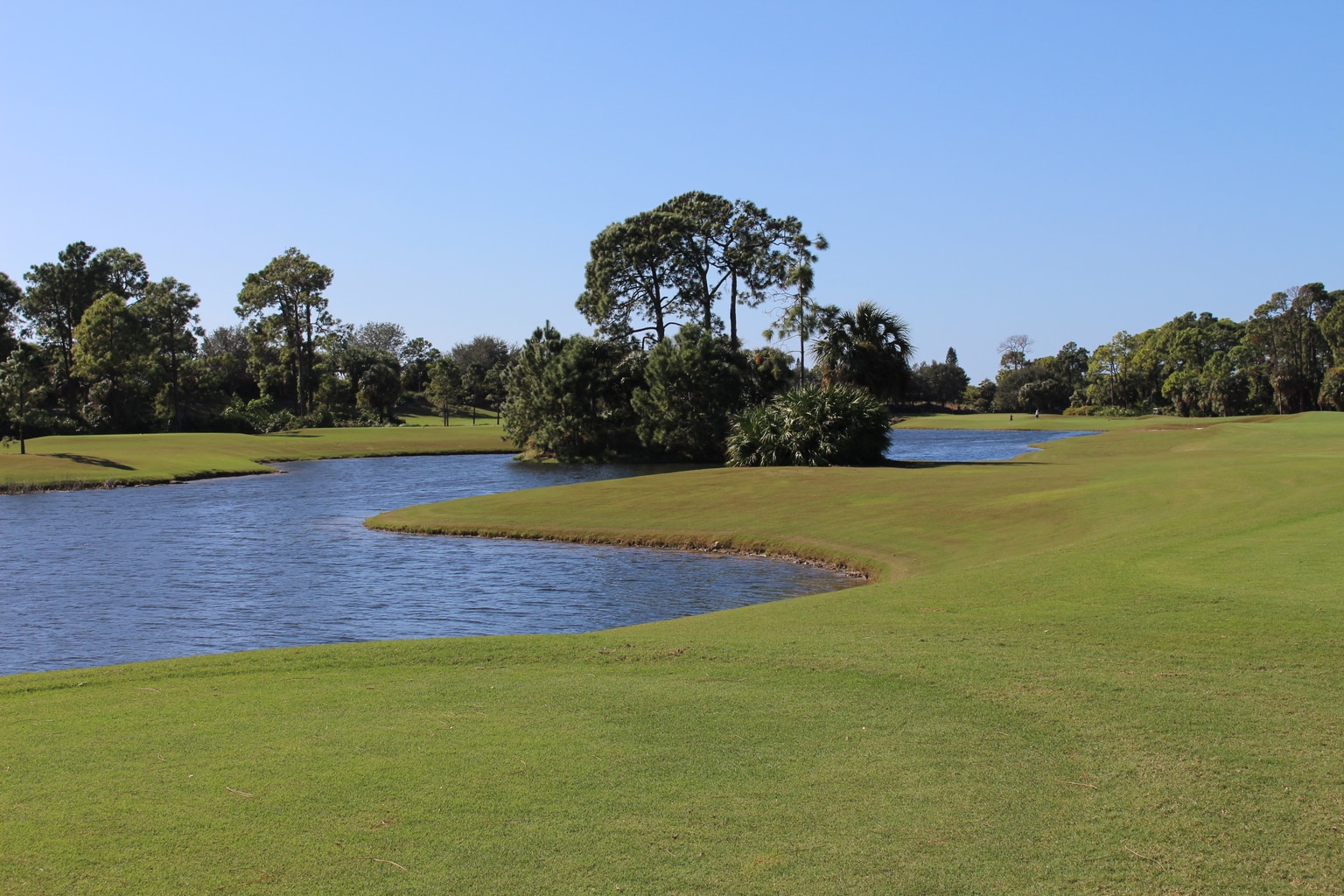 When the wind changes direction, it wreaks havoc on those narrow fairways. He ended up in the sand a couple of times. In fact, I think I remember a comment about "the sand trap on 15 that's the size of Rhode Island."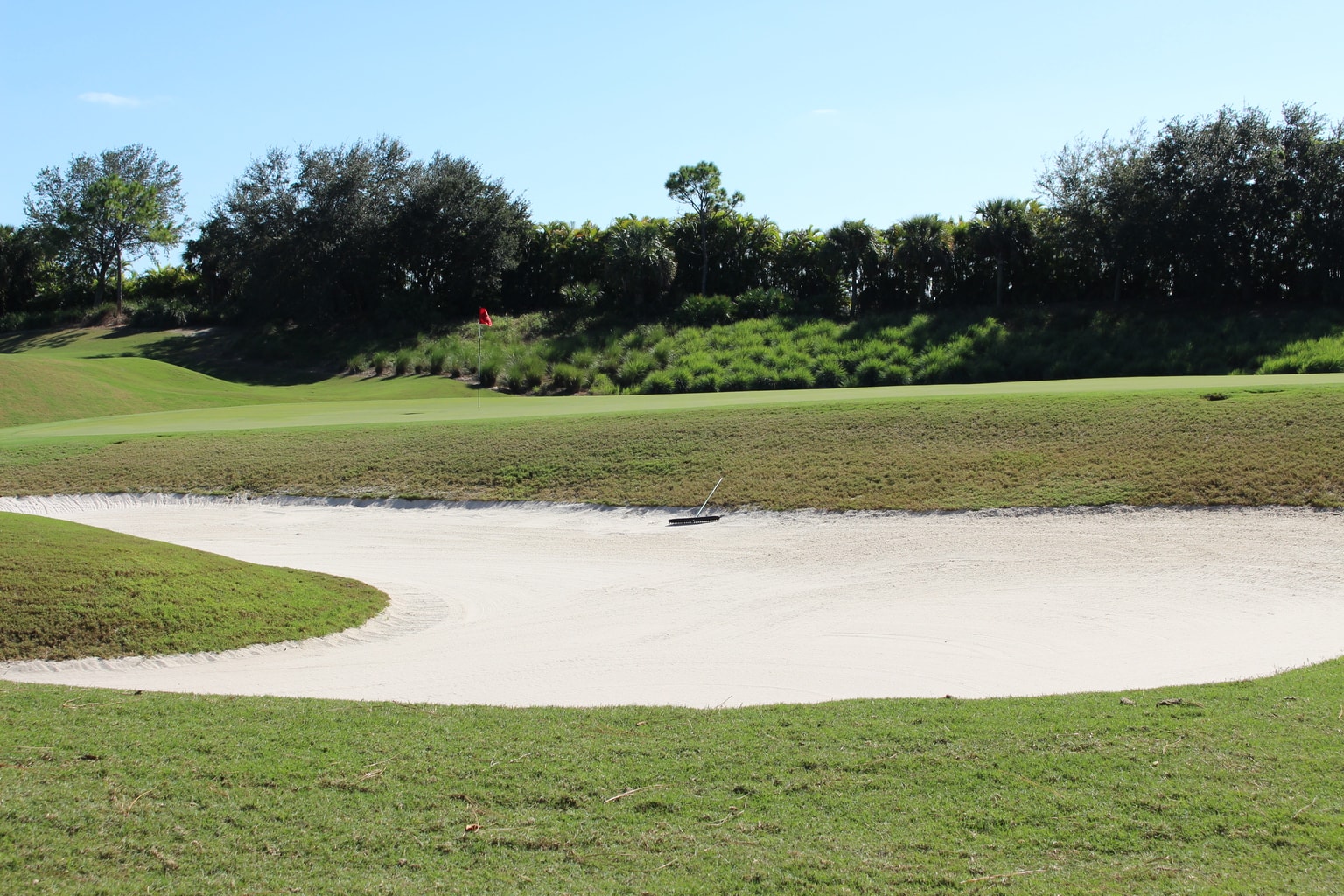 But that's all part of the challenge, right? Don't tell him that when he's in the sand!
Visit the Beach
Speaking of sand, we headed down to the beach after golf. The nature walkway is a nice 6/10 of a mile walk, but there is also an open-air tram ride.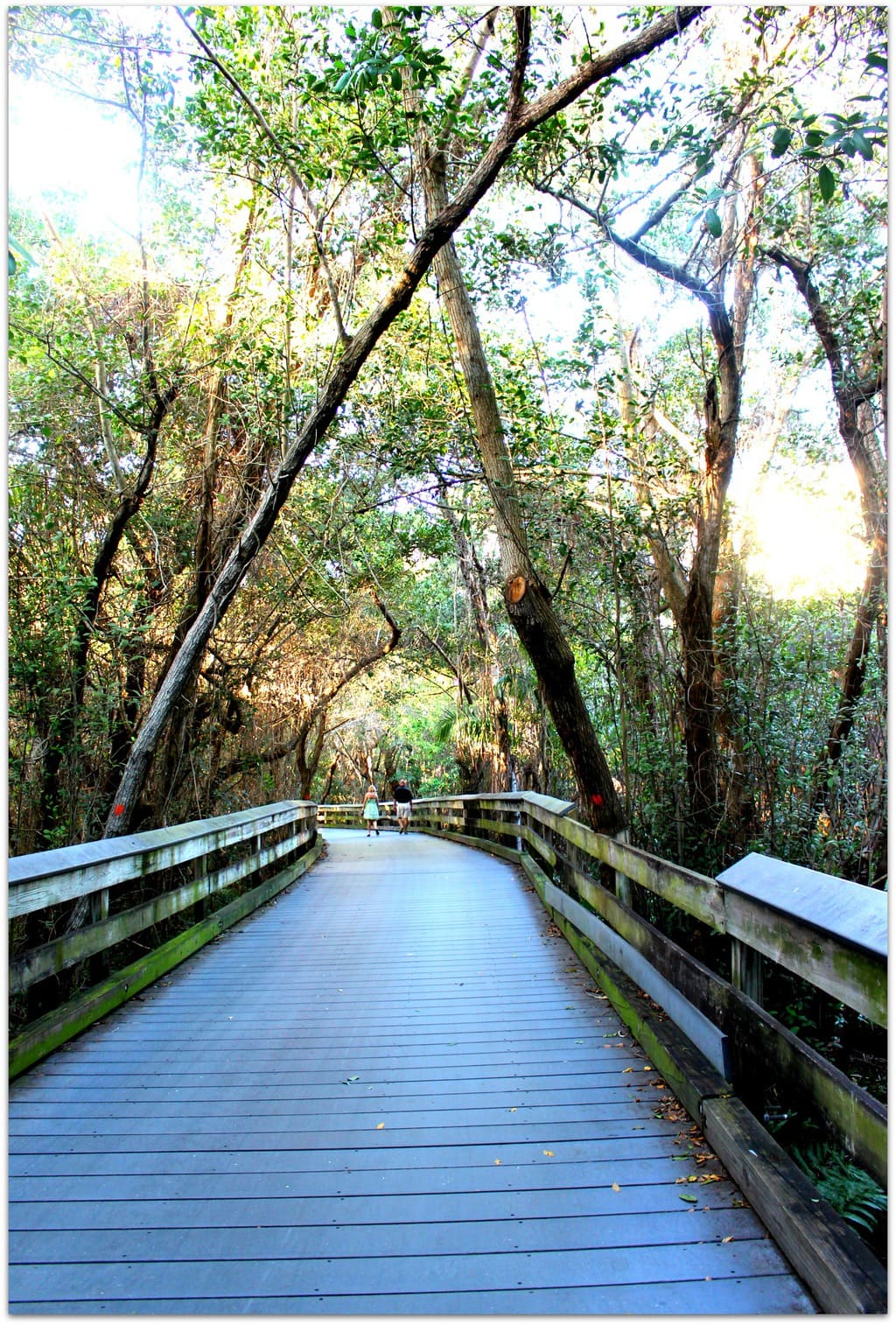 Down at the beach we found a little restaurant that served sandwiches and appetizers. We shared a Greek platter of hummus and a beer before walking down a short ramp to the beach.
It was a glorious sunny day as usual at Naples Grande Beach Resort.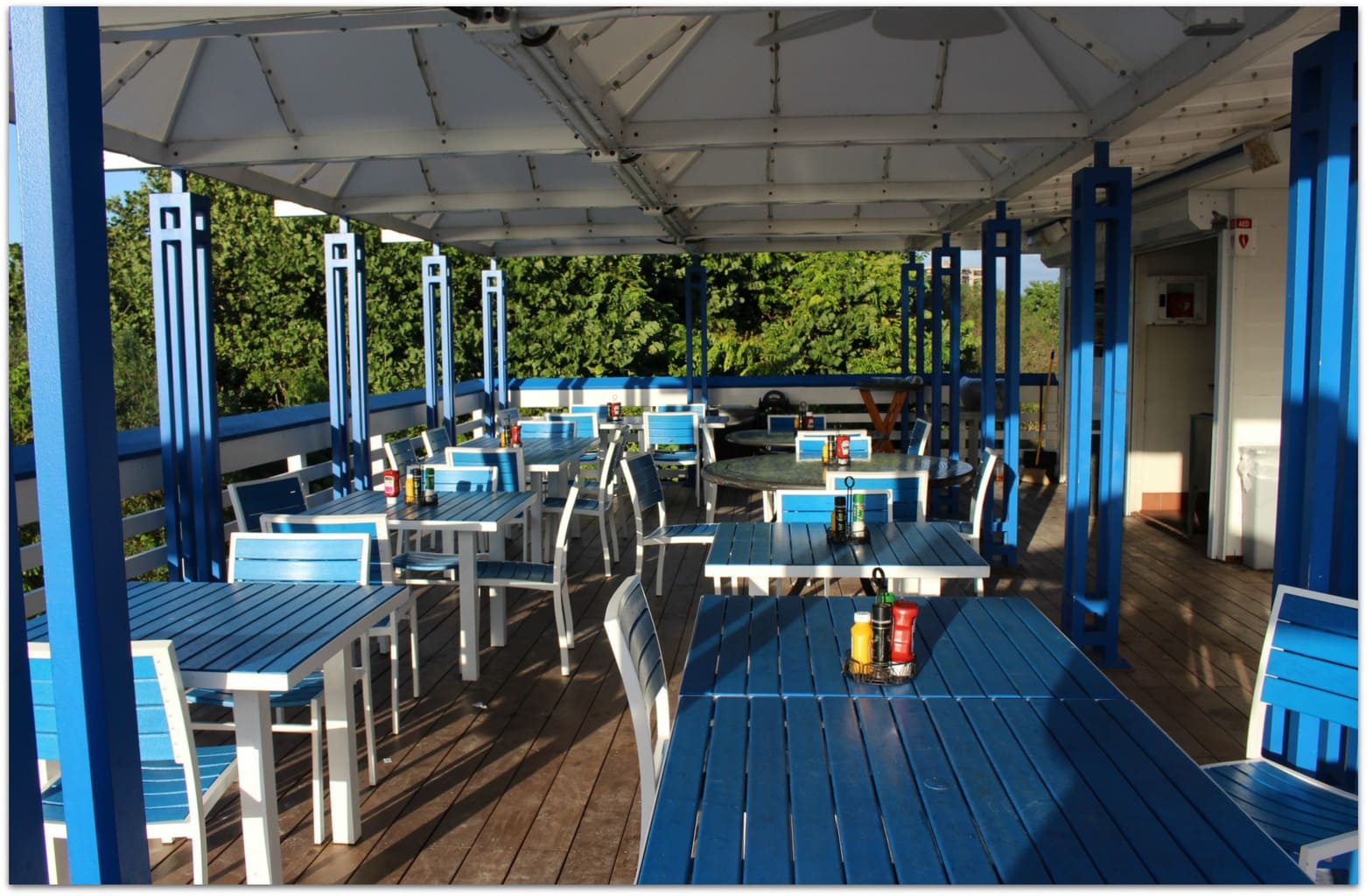 There are stools out on the boardwalk area where most people brought their food to eat. There was also a nice beach bar.
But don't get the idea that the area is just for adults. We saw a lot of families, and down on the beach, the kids will find buckets and shovels to build their sandcastles.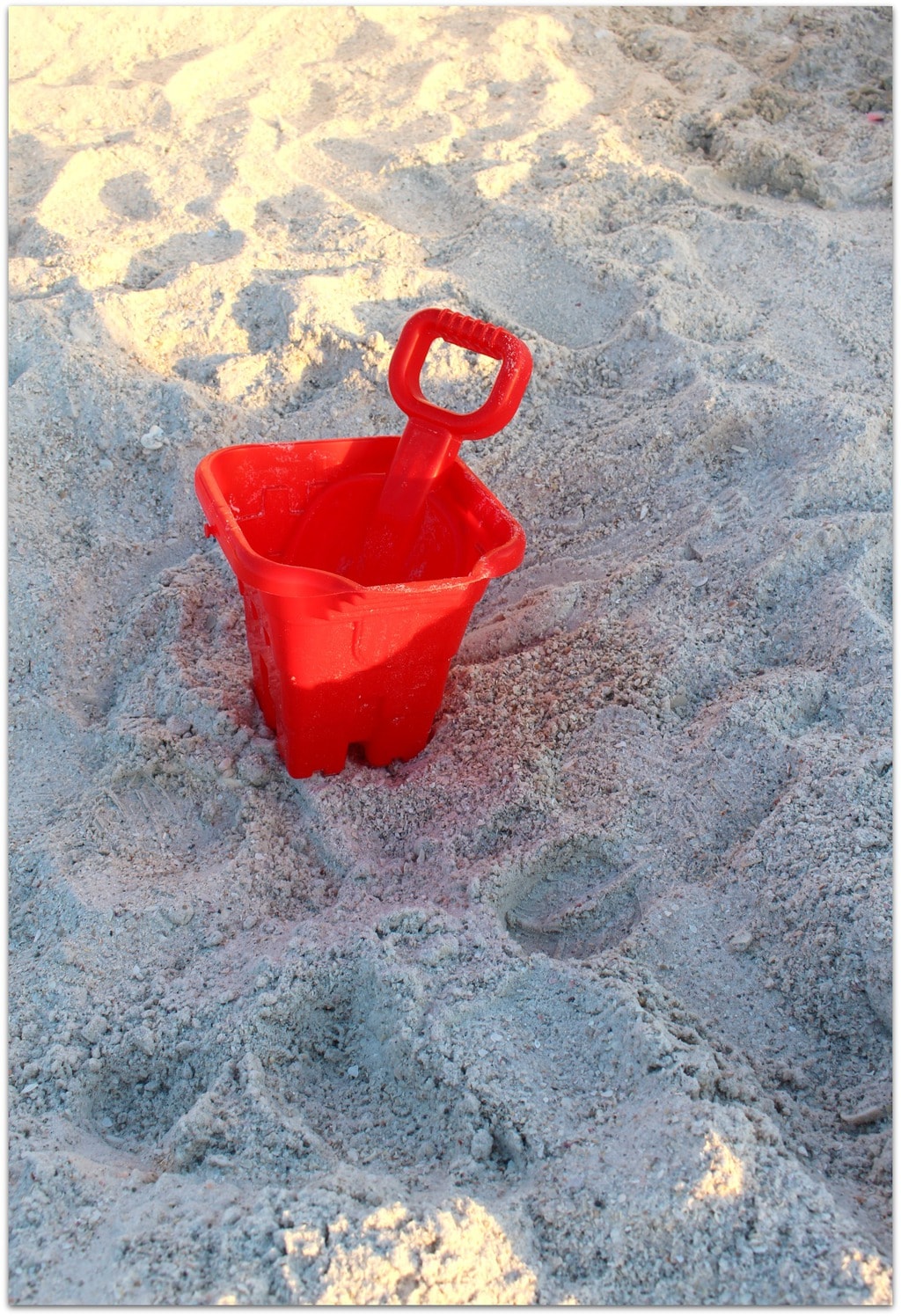 The sand is powdery and white, and soft on your feet. If you stay long enough to see the sunset, you'll be in for a treat.
There's nothing like a sunset on the gulf coast of Florida.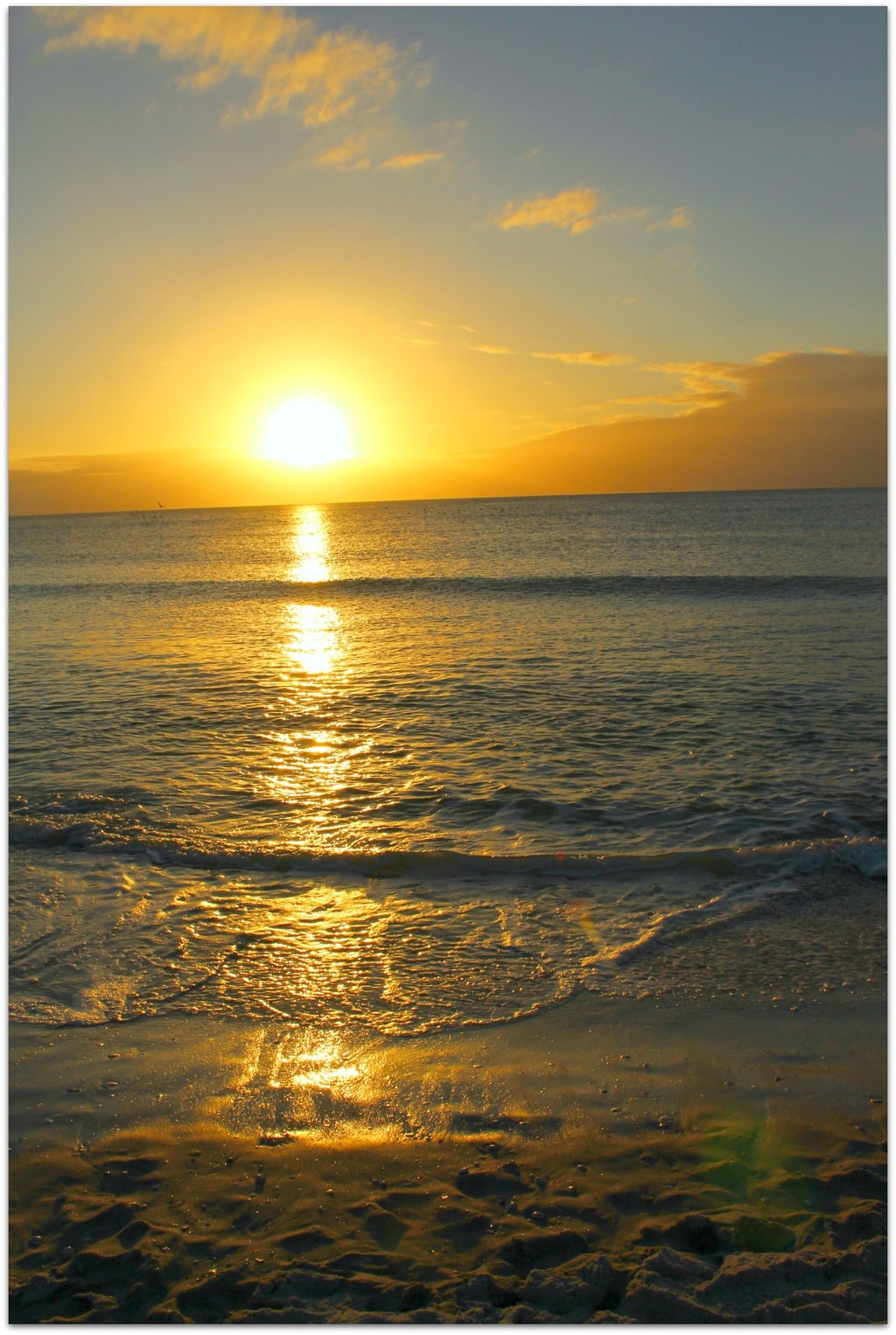 Here's where I might suggest that tram for the ride back. As gorgeous as the views are, at different times of the year, the mosquitos can be annoying.
I ended up with a few bites, but the view was worth it when we walked back to the hotel.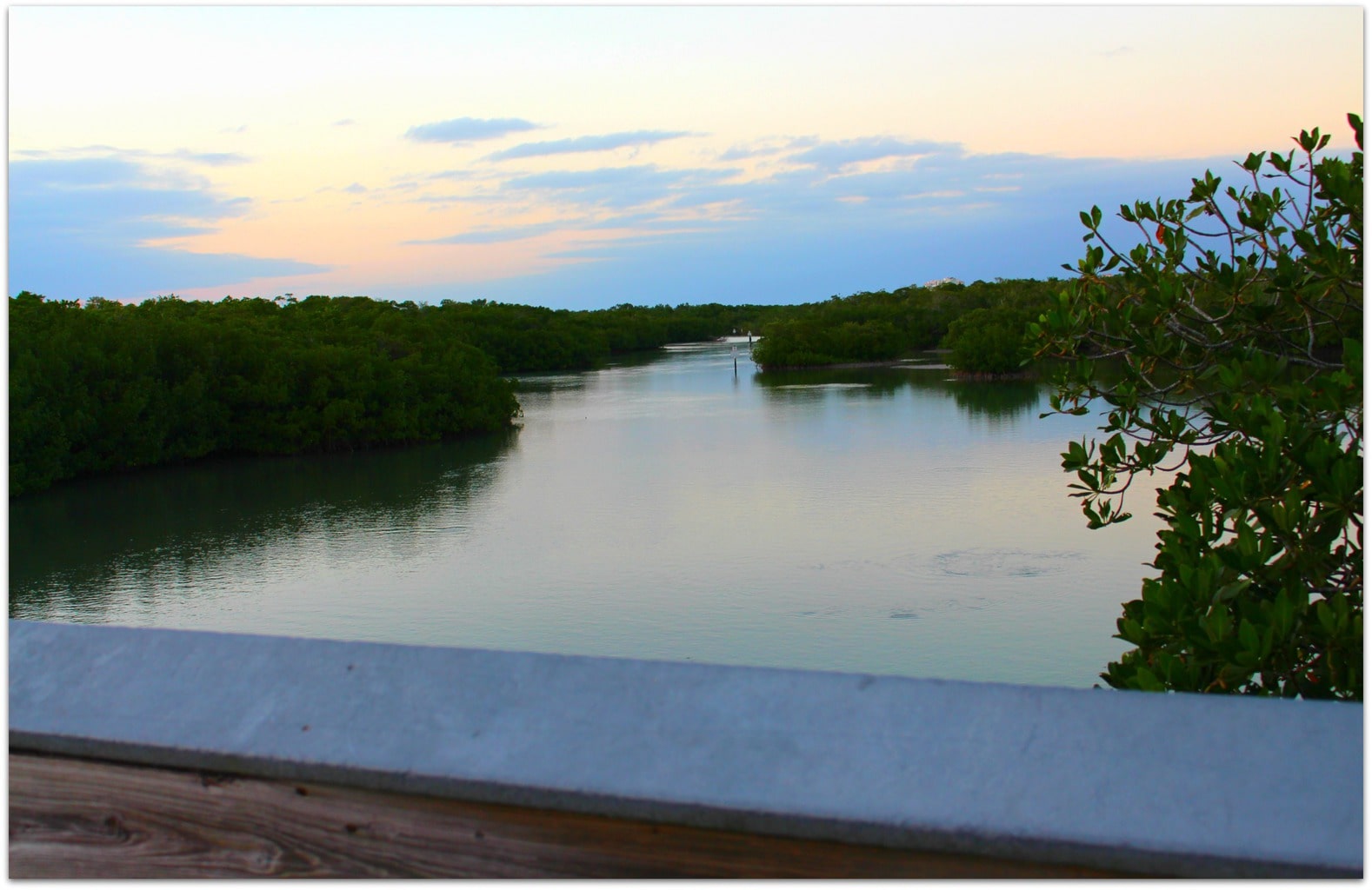 The Naples Grande Beach Resort is located at 475 Seagate Drive. I've only touched on all the amenities. With three pools, a fitness center, the nature walk, the beach, six restaurants, a coffee bar, and in-room dining, you may not want to leave.
If you do get the itch to go off property, downtown Naples is a fun area to take a walk, do some shopping, and stop for a bite at one of the many restaurants. We enjoyed our weekend away and can't wait to go back with our girls.