These Weight Watchers dinners will really change your results if you are on the Weight Watchers diet plan. You need to have delicious recipes that make you forget about the plan and just enjoy eating.
When you're starting to follow a diet routine with a family, it can be difficult. Though you're dieting, your family may not be. Either way, they still depend on you for dinner. You need to have a list of recipes everyone will love!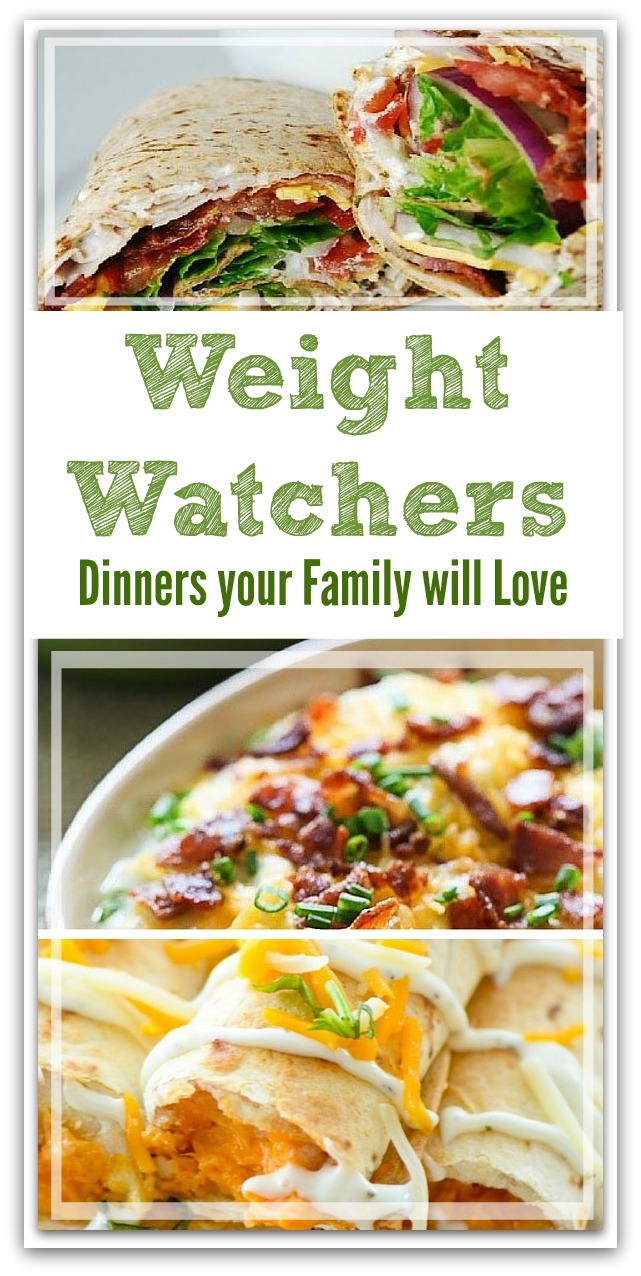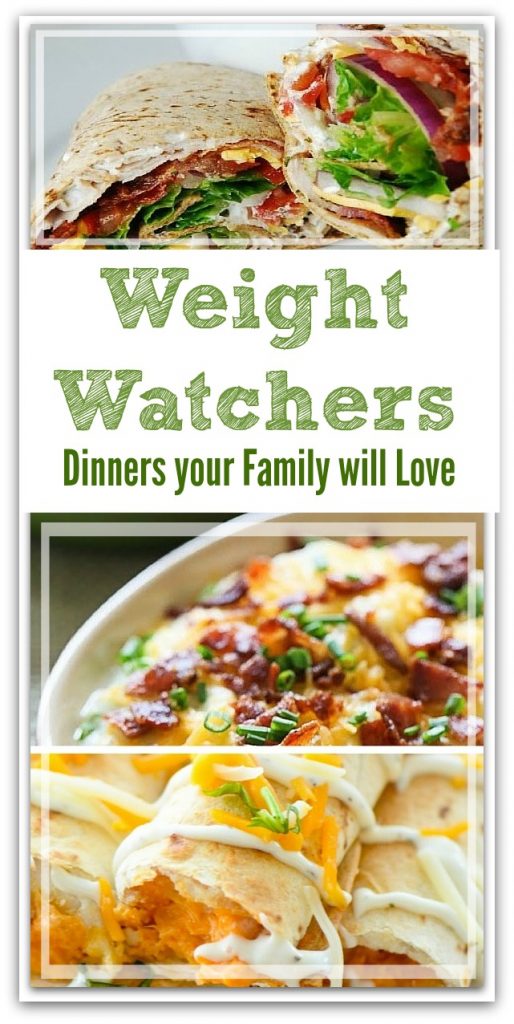 That's why Weight Watchers has been one of the most popular diets. You can eat healthily, lose weight, and the food still tastes good.
Great tasting food will make it so you can make Weight Watchers Dinners for the whole family, and everyone will enjoy it. Who knows, maybe they will love it as much as you do and start eating healthy for every meal.
No more searching for Weight Watchers dinners! Choose your favorites from this list and be sure to bookmark this post so you don't have to search for it later. For more delicious Weight Watchers recipes, head over to my Pinterest board just for Weight Watchers.
20 Weight Watchers Dinners
Chicken Pot Pie with Biscuits | 5 WW Points
If you're looking for Weight Watchers chicken recipes, what could be better than Weight Watchers chicken pot pie at the end of a long day?
Check out this recipe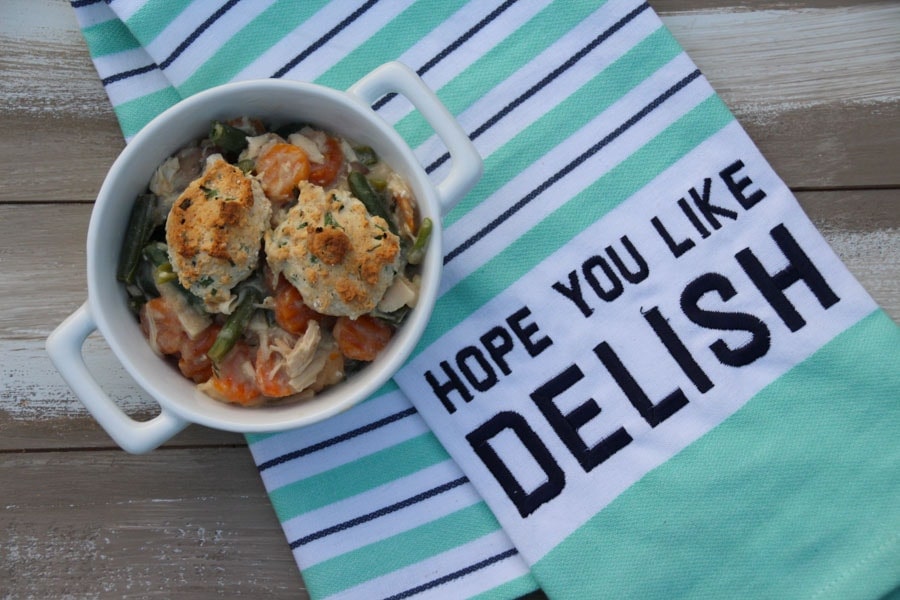 Baked Buffalo Chicken Taquitos | 3 WW Points
This delisiouc Weight Watchers dish is a taquito with buffalo chicken dip in the middle of it!
Check out this recipe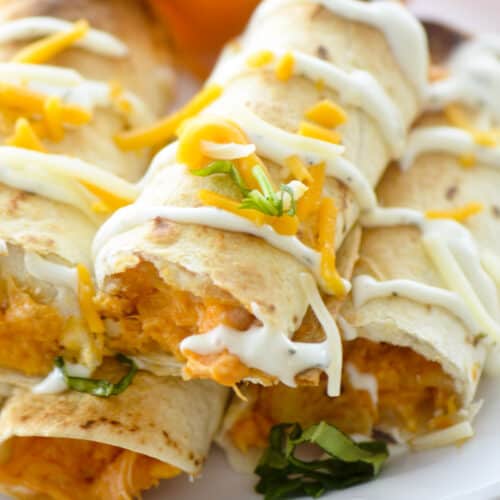 Hearty Lentil Stew | 3 WW Points
Lentil stew is so good for you, and when it's this delicious, you just can't do better for comfort food. Make a big pot and have leftovers the next day.
Check out this recipe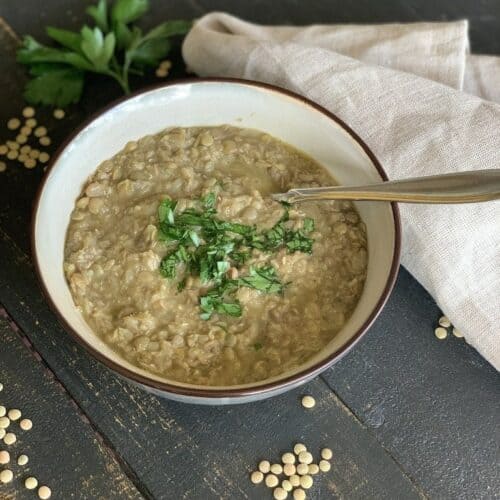 Best Ever Black Eyed Pea Soup | 3 WW Points
This black eyed pea soup recipe is one of the best dishes you will ever make. Rich and hearty and also delicious!
Check out this recipe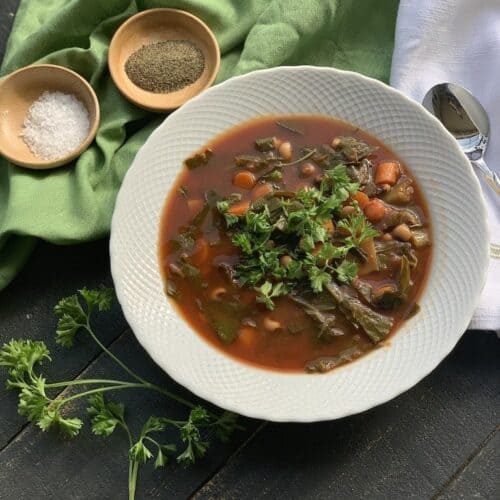 Loaded Cauliflower Mash Bake | 2 WW Points
Creamy mashed cauliflower made with a touch of whipped butter, buttermilk, garlic and herbs and topped with cheese and bacon – low-carb and so so good!
Check out this recipe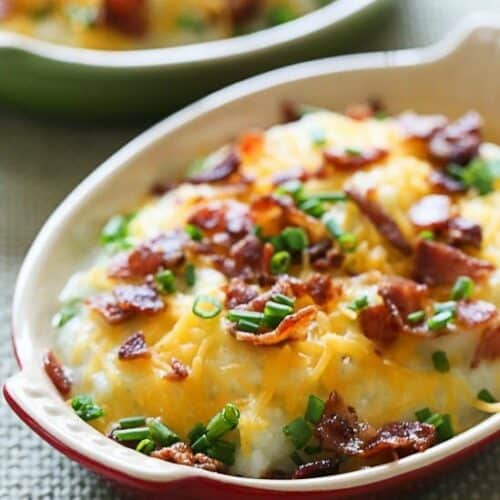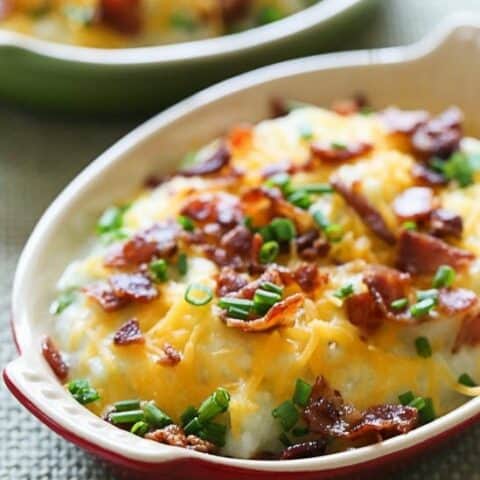 Weight Watchers Moroccan Chicken Soup | 3 WW Points
This Weight Watchers Soup made Moroccan style is an easy and delicious dinner. Spices like turmeric and cumin add such an interesting and complex flavors.
Check out this recipe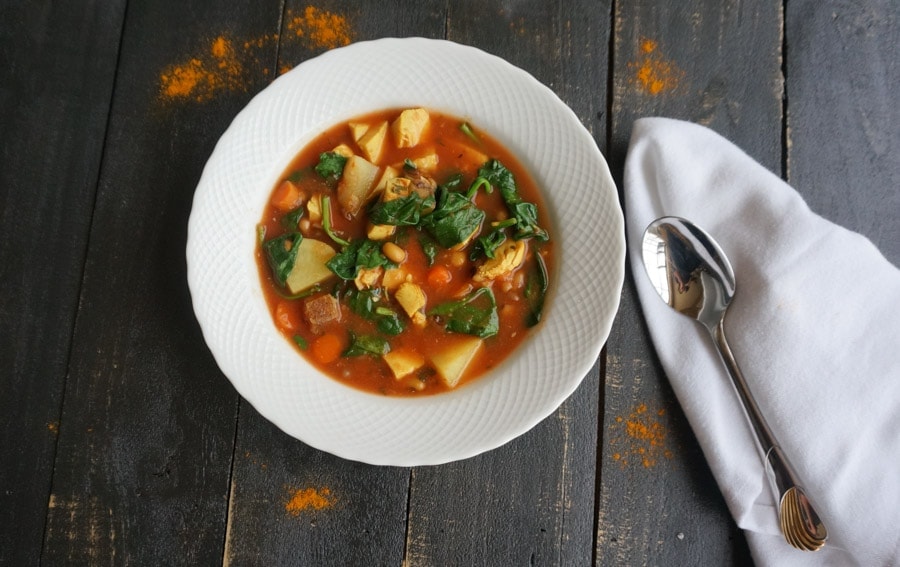 Sausages, Peppers and Onions | 6 WW Points
This Peppers and Onions recipe is a classic dish with a Weight Watchers twist! Yummy!
Check out this recipe
Egg Roll In A Bowl | 3 WW Points
My Instant Pot is the new fairy Godmother appliance in my kitchen and this Egg Roll in a Bowl is delicious for an easy weeknight dinner.
Check out this recipe
Chicken Angel Hair Pasta Bake | 4 WW Points
Nothing is more satisfying than a rich and creamy pasta dish after a long frustrating day, this lower fat version is just what you need!
Check out this recipe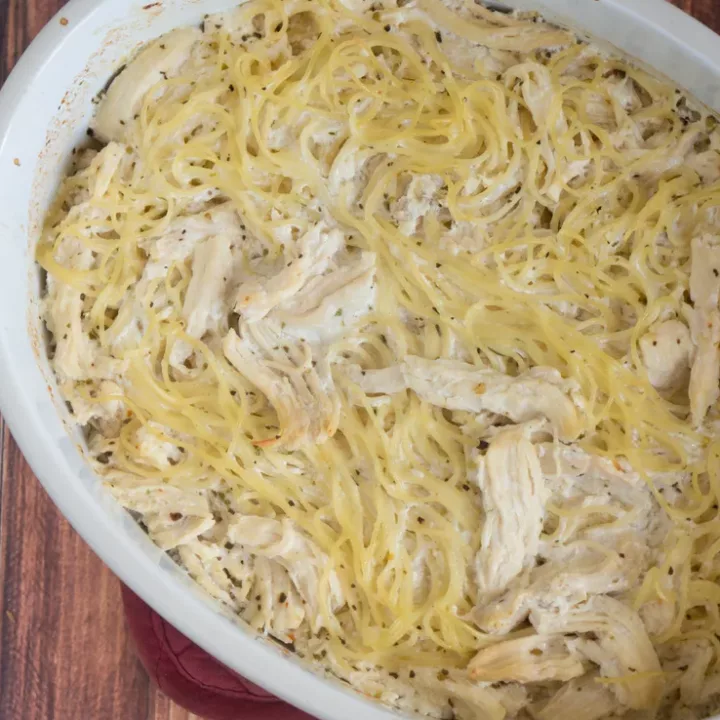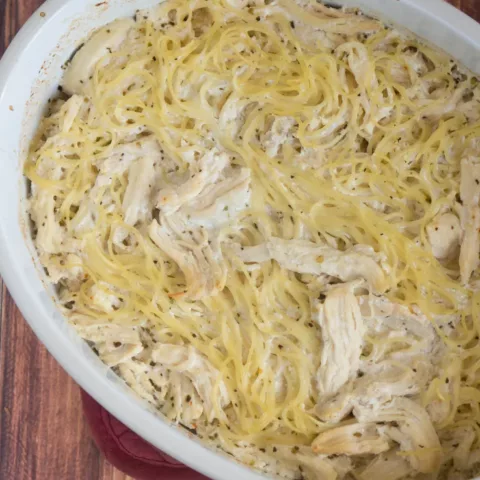 Tortellini Soup | 3 WW Points
The whole family will love this Weight Watchers friendly Tortellini Soup recipe with crock pot instructions as well as stovetop!
Check out this recipe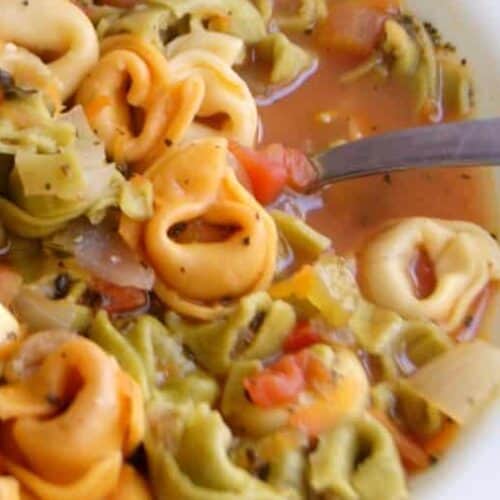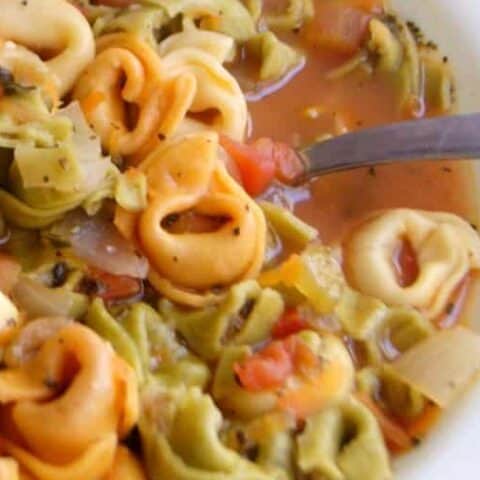 Tomato Basil Chicken | 1 WW Point
Juicy chicken breasts served in a decadent tomato basil sauce for an unbelievable 1 Point per serving.
Check out this recipe
Foil Pack Salmon with Asparagus | 3 WW Points
This delicious dish will be one of your go-to recipes when life gets hectic and you need healthy, quick meal options!
Check out this recipe

Avocado Chicken Salad | 3 WW Points
This amazing no-mayo chicken salad is made with creamy avocados, cilantro, red onion, and lime juice for a delicious chicken salad.
Check out this recipe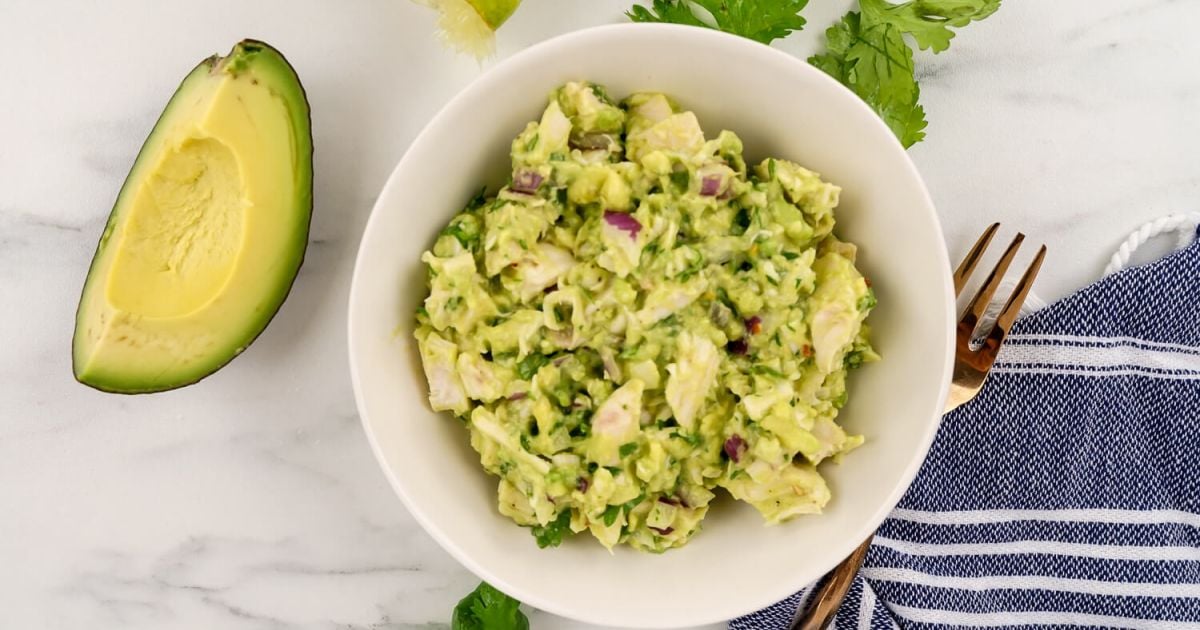 Buffalo Turkey Meatballs | 1 WW Point
This Weight Watchers Buffalo Turkey Meatball recipe is a delicious appetizer or would be a tasty main dish paired with a salad.
Check out this recipe
These Garlic Cheddar Biscuits from Madame Deals go well with any of these meals, Don't forget to account for the extra points.
More Weight Watchers Dinners
Looking for more Weight Watchers Recipes? Check out these for the Crock Pot, and be sure to find one for dessert! You'll easily win your family over with these Weight Watchers Desserts!

Want more delicious recipes? Subscribe and you'll never miss one! Check out my Best Weight Watchers Recipes Pinterest board for more recipes!
Looking for easy recipes and travel recommendations? Subscribe to Food, Fun & Faraway Places and never miss a thing! We have so much goodness coming up! Be sure to follow us on Instagram, Facebook, Pinterest, & Twitter, too!