If you haven't been to the Epcot Food and Wine Festival, add it to your bucket list of things to do while at the Disney Parks.
Start planning your strategy early so you can enjoy as many of the delicious food offerings as you can!
The parks have a lot of special events, like the Disney Halloween Party.
The Food and Wine Festival has a lot of family-friendly things to do, so plan on bringing the whole family. Maybe even take a Disney VIP Tour or Disney's Wild Africa Trek while you're there!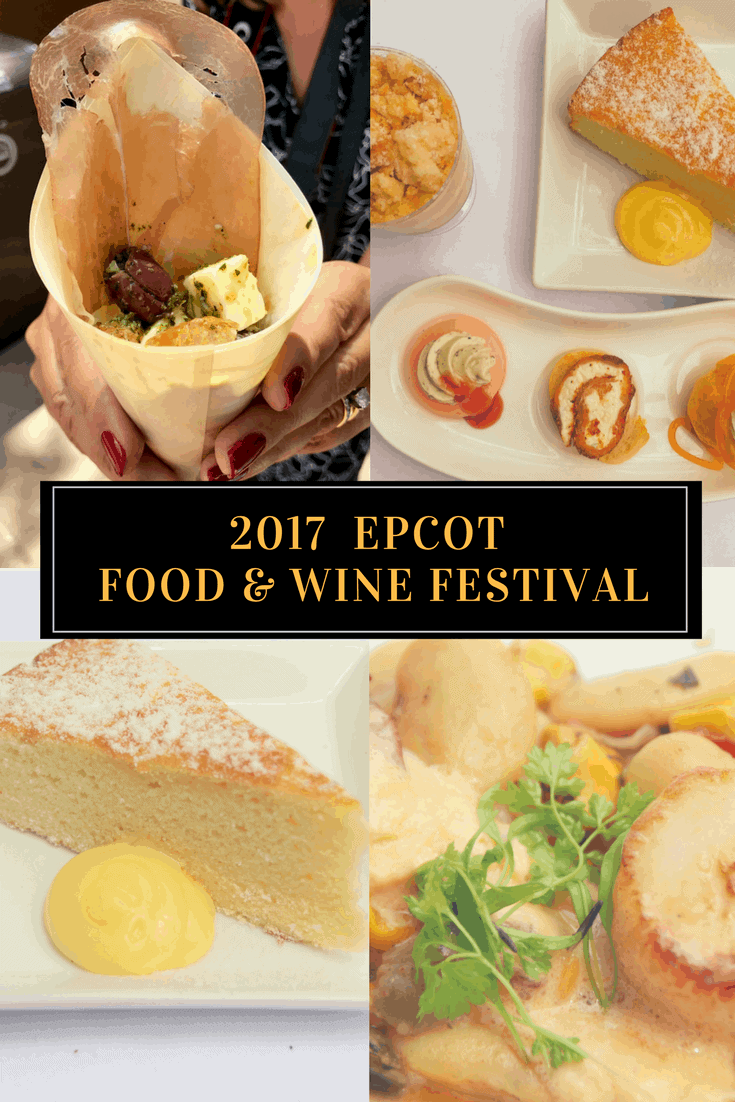 The party seems to grow bigger every year, so get ready to experience the Epcot Food and Wine Festival like never before!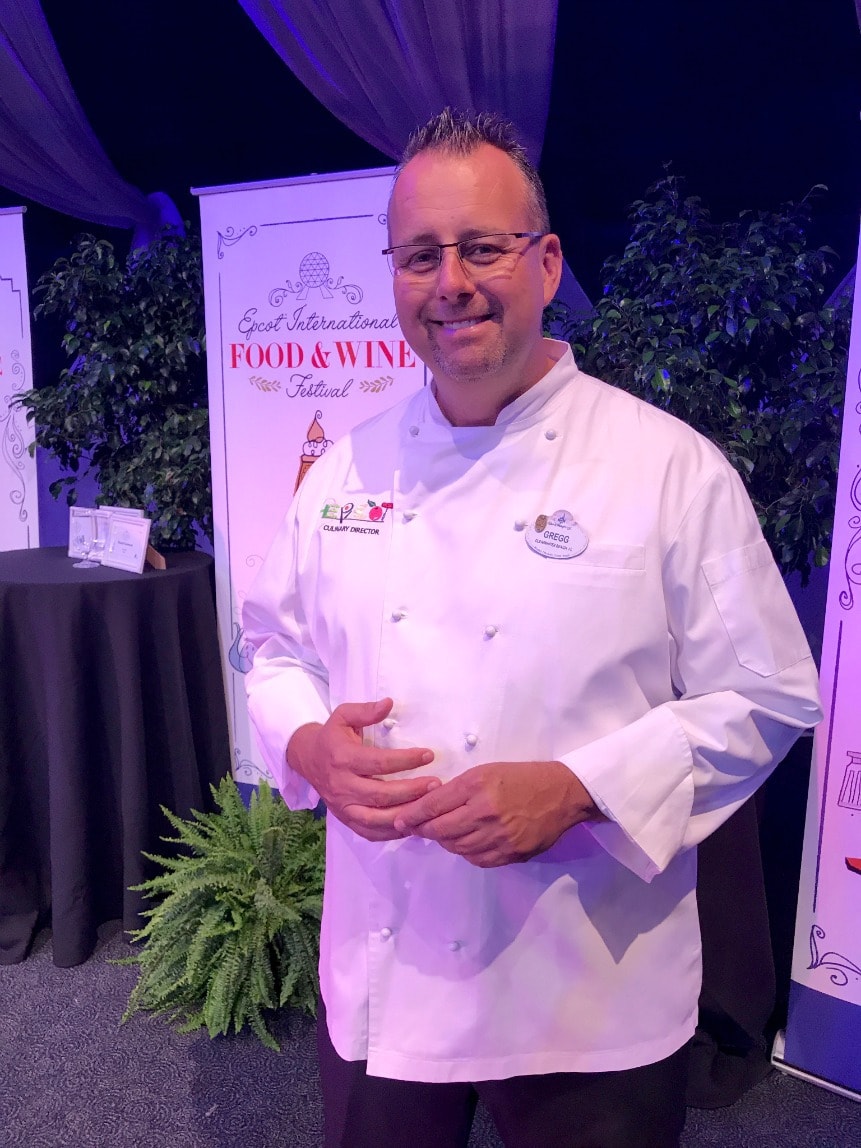 I was thrilled to be invited to preview the festivities this year and let me just say that Chef and Culinary Director Gregg Hannon has done it again.
Spain and India have been added to Marketplaces this year after a hiatus, and I couldn't be happier that they've been added back as I love the food from both countries.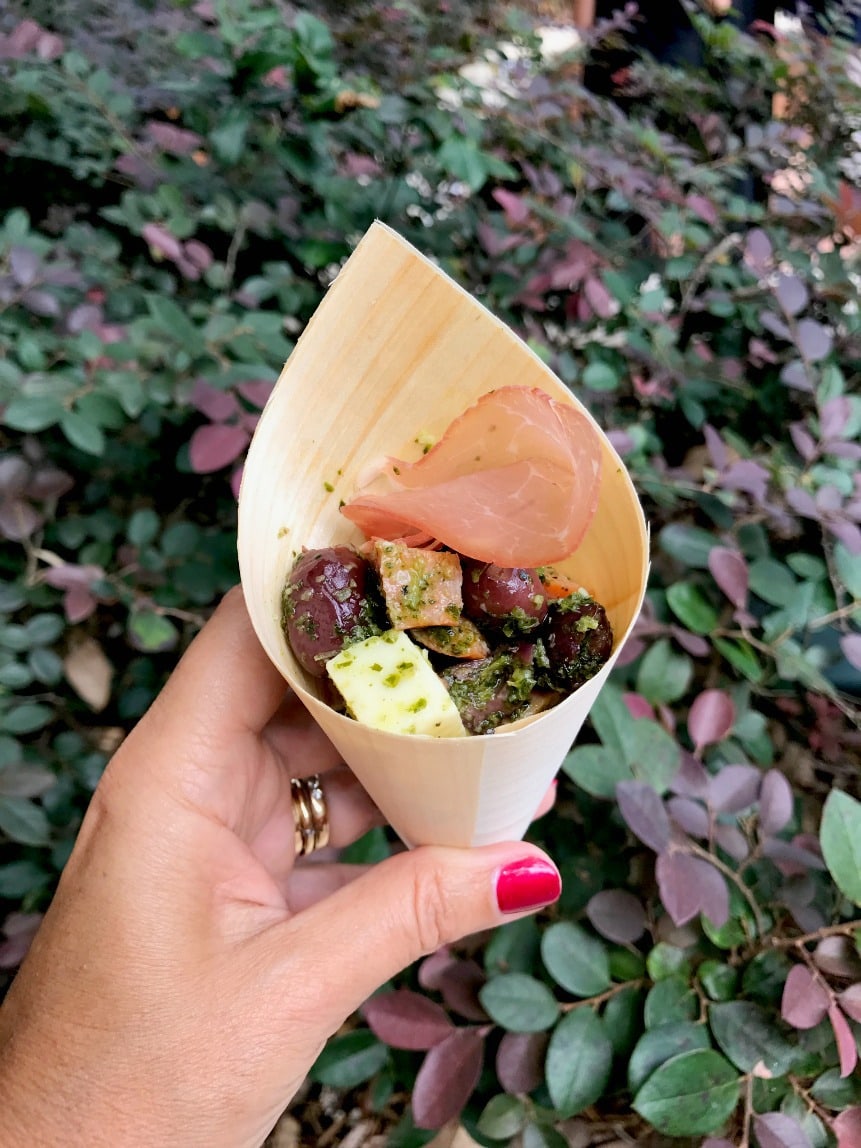 In fact, one of the preview items I tried was the Charcuterie Cone from Spain. This was the first time I had ever seen anything like this, and I even went back for another!
A selection of Spanish meats, cheeses, and olives is served in a herb vinaigrette, and it's all inside a cone wrapper, making it easy to walk and eat.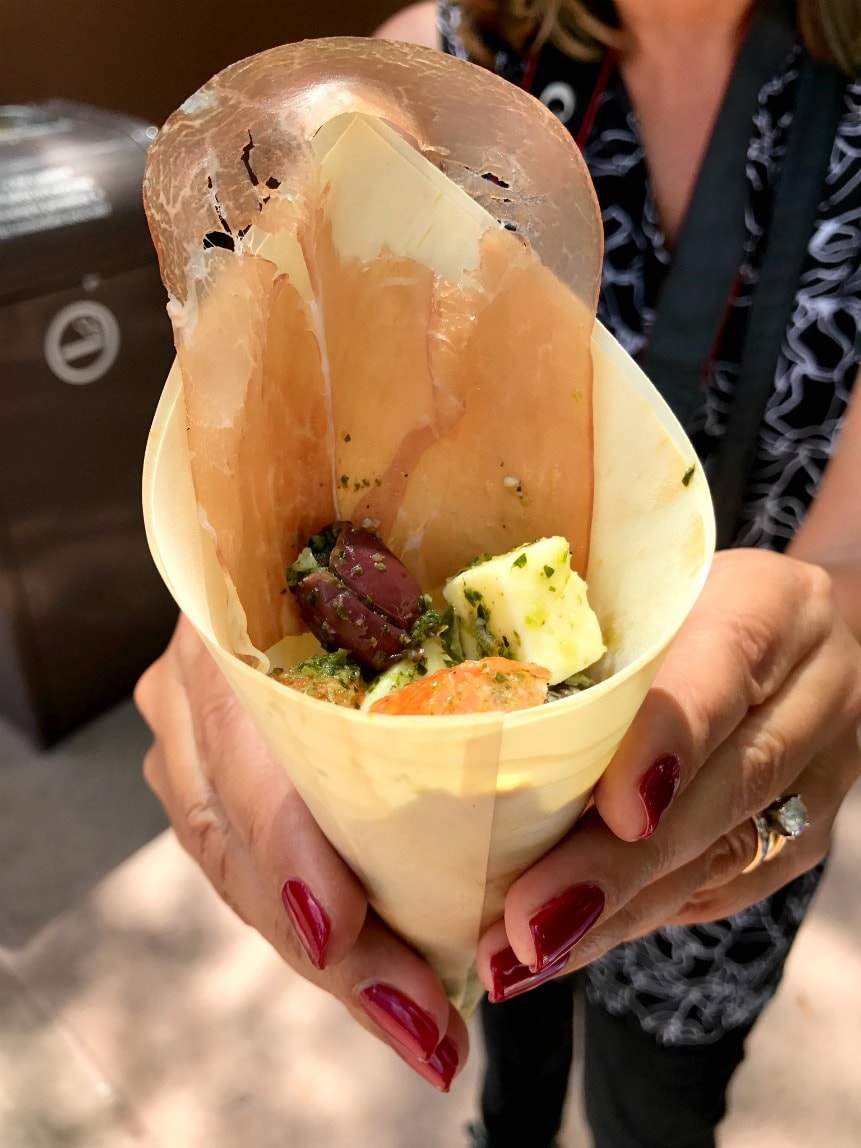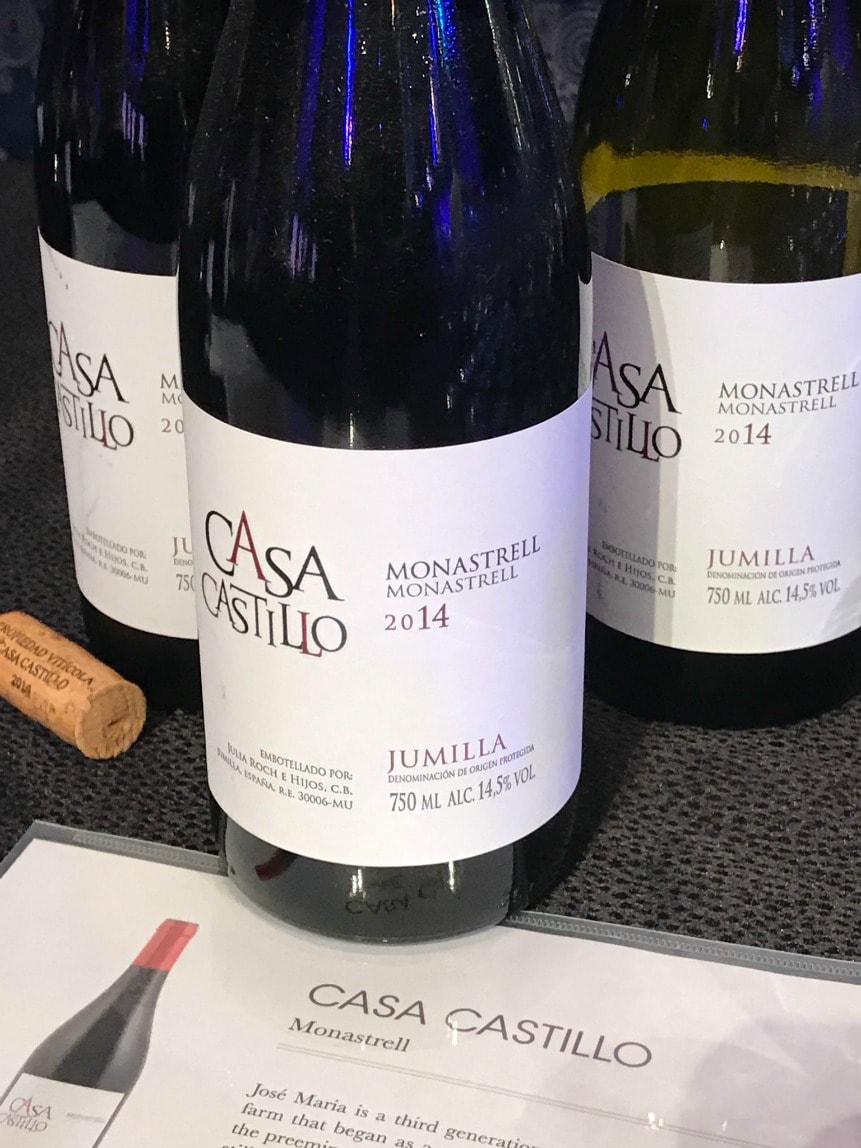 Have the Charcuterie with the wine flight from Spain or the Casa Castillo Monastrell.
The Indian offerings this year include Korma Chicken which is one of my go-to Indian dishes, though I haven't tried it yet at Epcot. Served with Cucumber Tomato Salad and warm Na'an bread, I know it's going to be one of my new favorites.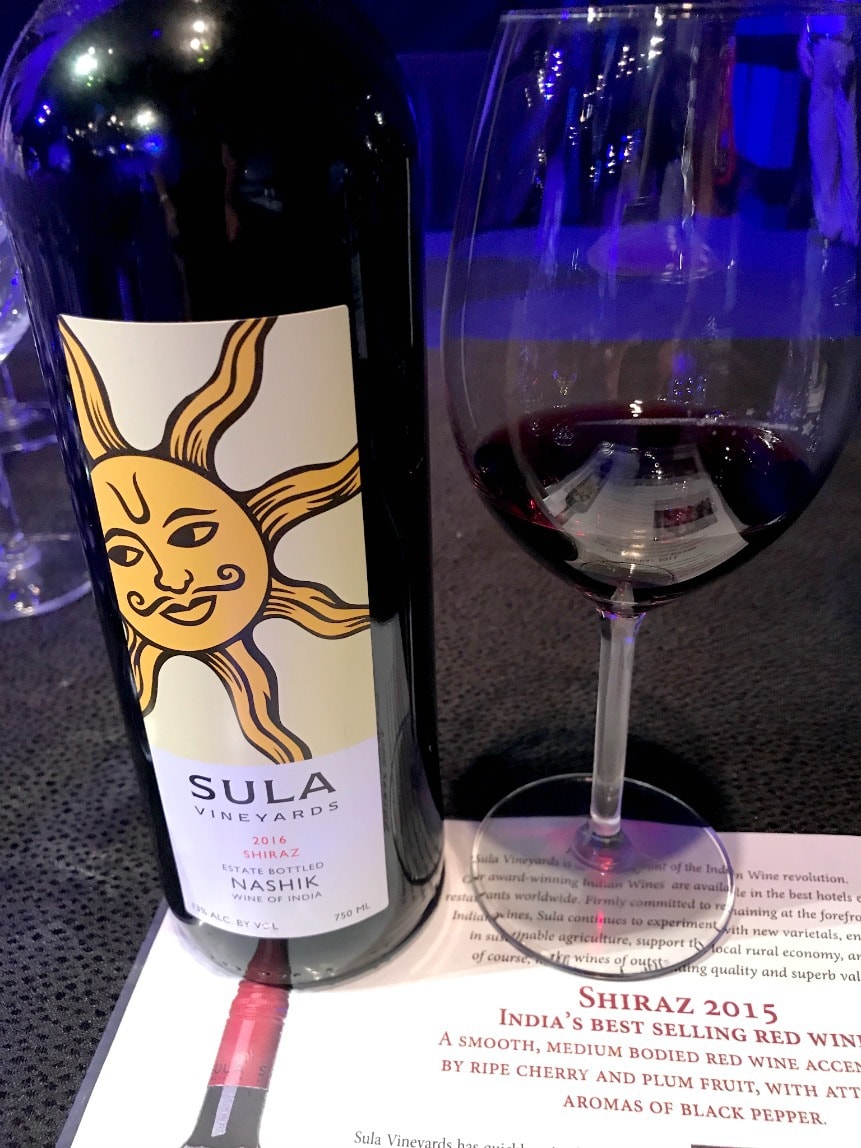 I did try Madras Red Curry with Roasted Cauliflower, Baby Carrots, and Chickpeas, served up with Basmati Rice. It was delicious and paired well with the Sula Chenin Blanc. The Sula Shiraz is also wonderful.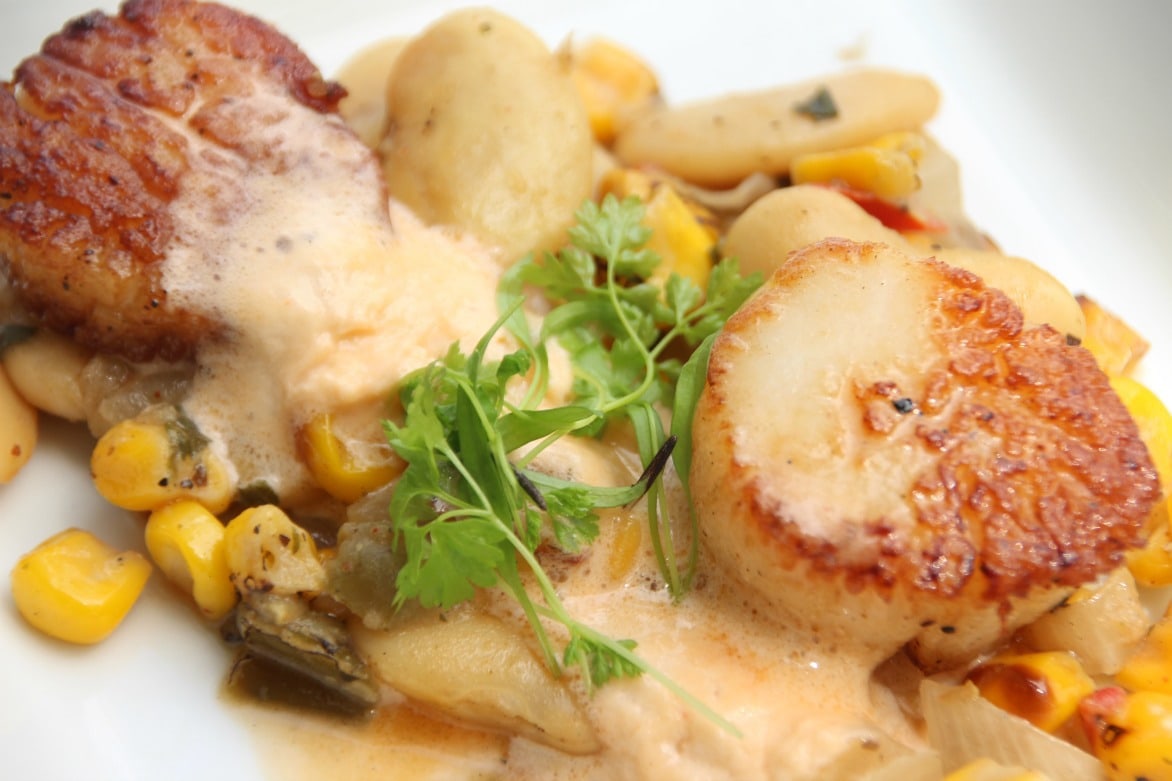 For Coastal Eats this year, we have Seared Scallops with Roasted Corn and Butterbean Succotash served with a Chili-Chipotle Butter Sauce. SO good!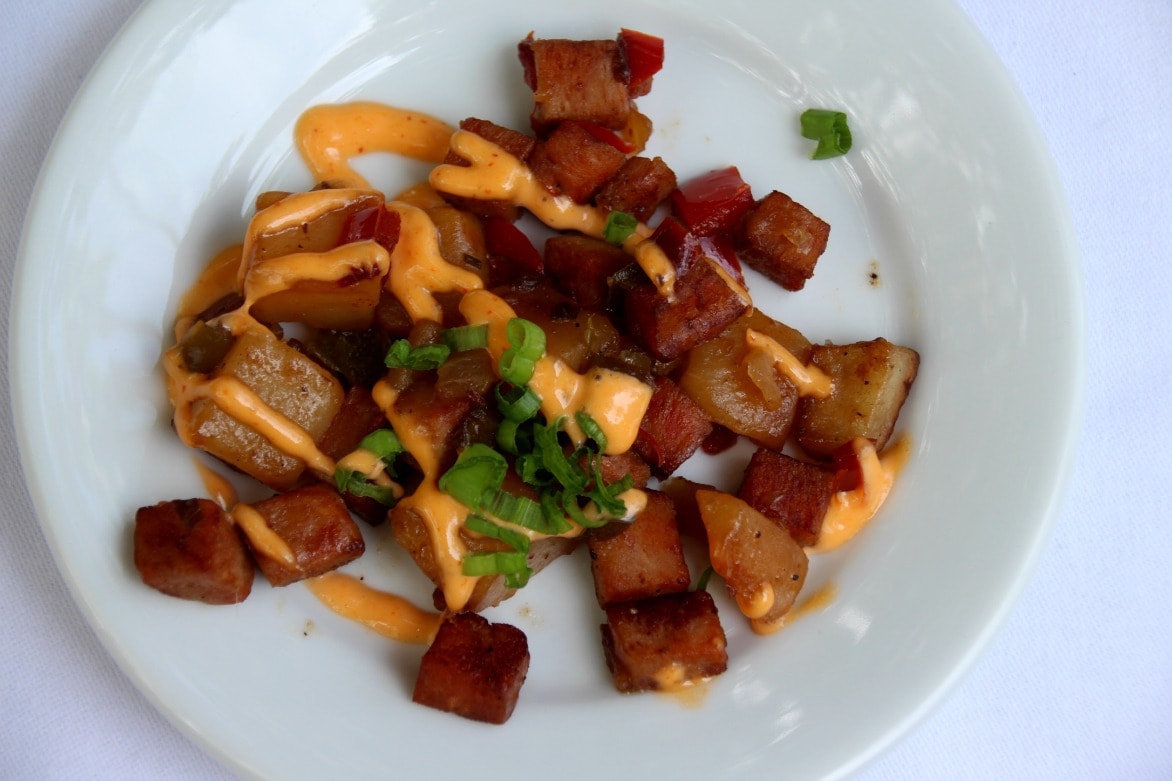 From Hawaii, the featured dish is Teriyaki-glazed SPAM Hash with Potatoes, Peppers, Onions, and Spicy Mayonnaise. A lot of guests were not only surprised to see SPAM on the menu but even more surprised at how wonderful the flavors came together in this dish.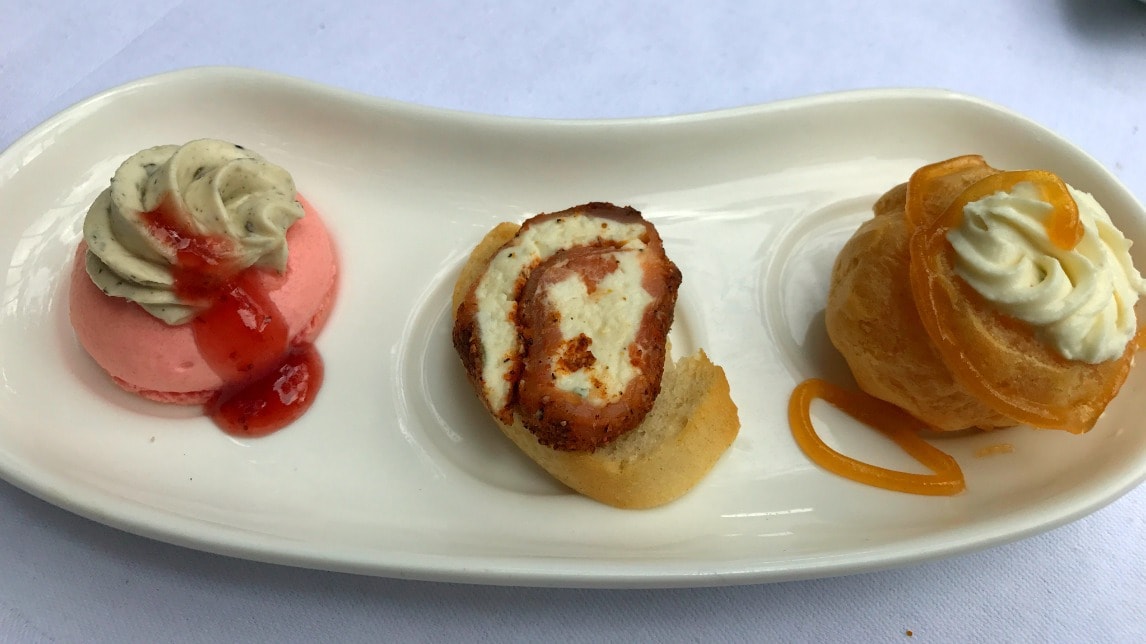 The Cheese Studio is hosted by Boursin Cheese and features a cheese trio of a Profiterole topped with Boursin Garlic and Fine Herbs Cheese and Orange Apricot Jam, a Smoked Salmon Pinwheel with Boursin Shallot and Chive Cheese and Everything Seasoning, and finally, a Strawberry Macaroon with Boursin Pepper Cheese.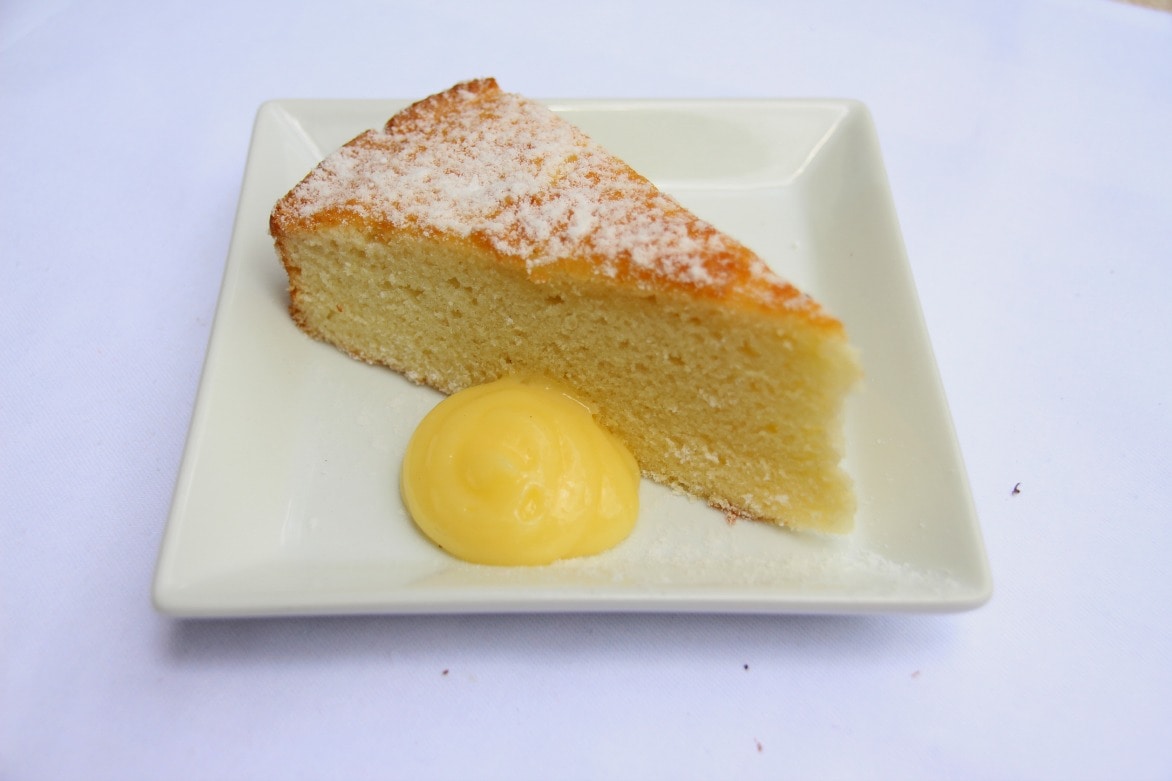 Don't forget dessert! This Sweet Olive Oil Cake from Spain is moist and not too sweet.
This food aficionado's paradise is split up into 35 individual Marketplaces from Active Eats to the Wine and Dine Studio. Check out the entire list of featured dishes from countries around the world.
One of the most exciting new Marketplaces is the Light Lab where you can get a T=C2 which consists of vanilla tonic water and cotton candy. Besides being a really cool presentation, it's also delicious and alcohol-free so the kids will love it, too!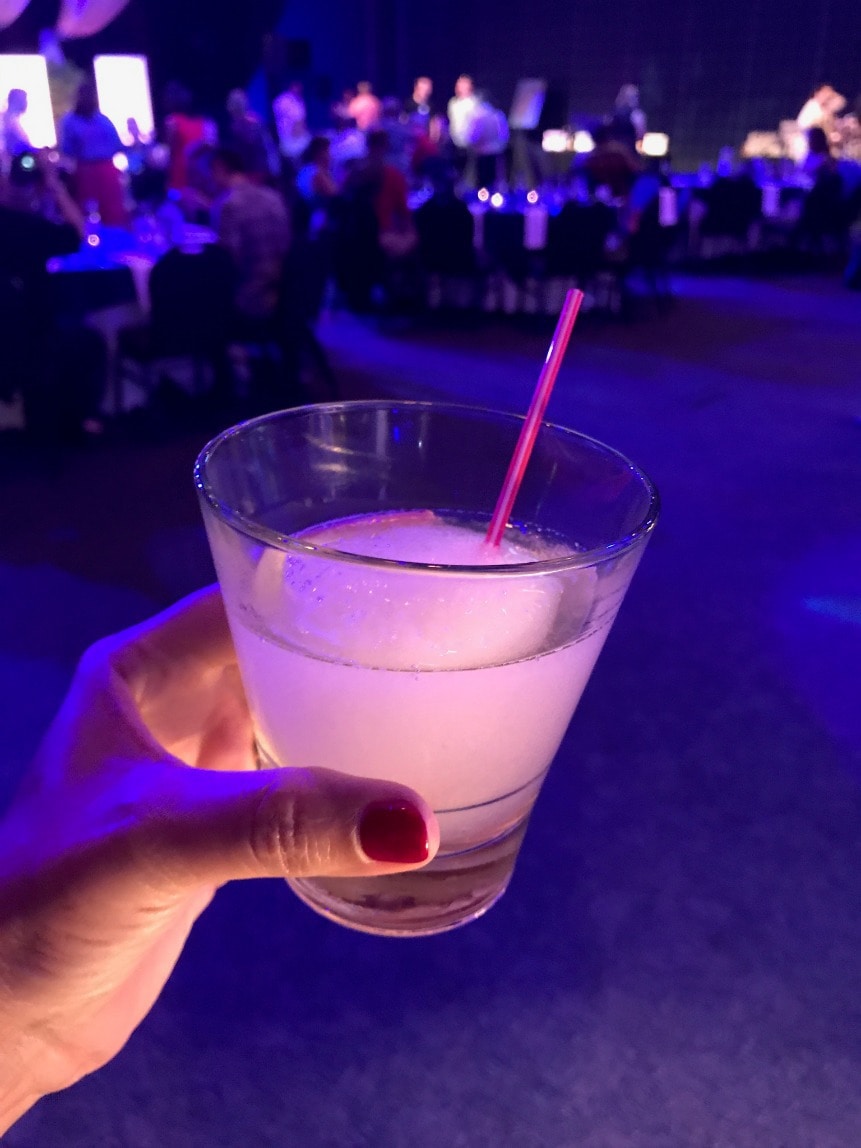 Speaking of beverages, don't forget to try one of the craft beers, like the Florida Beer Company Passport 35 Triple Chocolate Milk Stout, the Hanson Brothers Beer Company Hop Jam Festive Ale or Mmmhops Pale Ale.
And while you're tasting beer, have you ever taken my recommendation to try the Schofferhofer Grapefruit Beer in Germany with the Handmade Caramel Corn from Werthers? Please. It will change your life!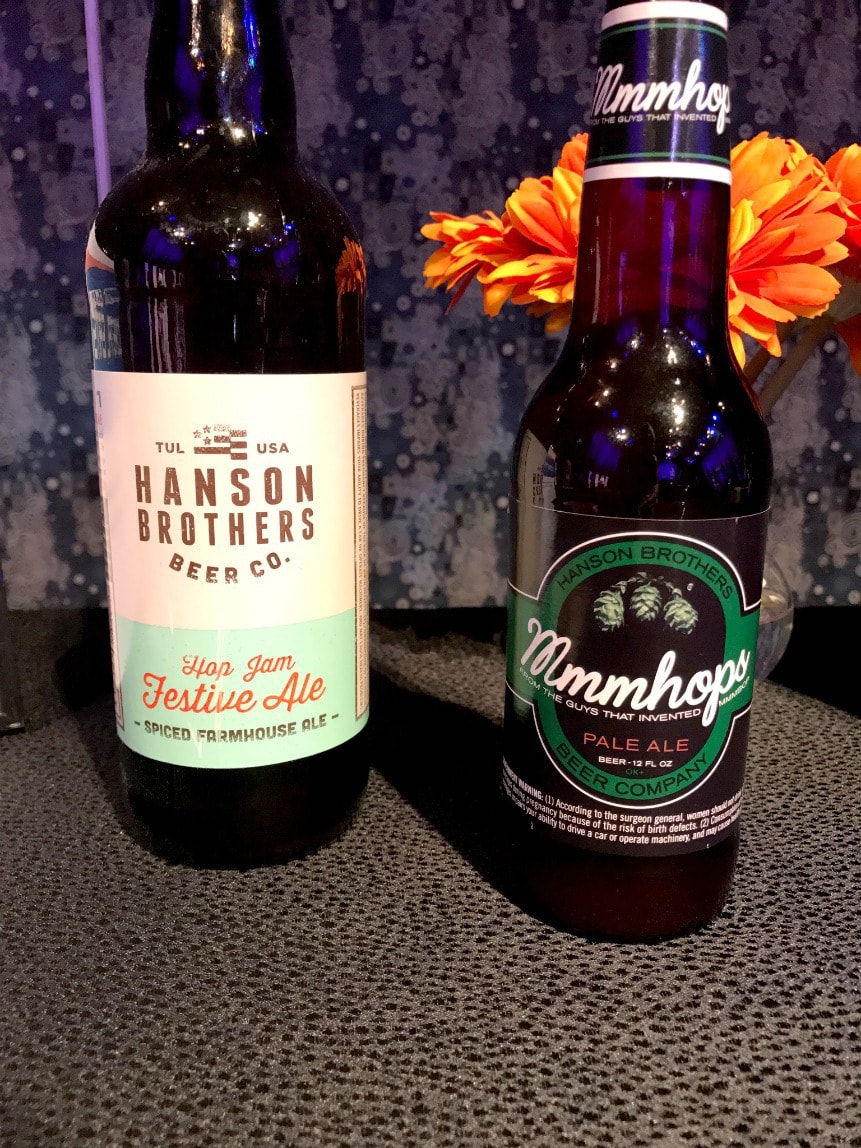 Epcot admission is required to attend the Food and Wine Festival. Each marketplace will have small plate offerings at low prices so you can try as much of it as you'd like.
Also included with admission is the famous Eat to the Beat concert series, including Jazz Legend Kenny G, Baha Men, and pop superstars like 10,000 Maniacs and Squeeze.
With 11 new artists this year, the total number of bands is up to 32! Check out the list on the Disney Parks Blog.
In addition, ABC's "The Chew" will be back to tape five festival shows airing October 9-13. The hosts of the Emmy Award-winning show will perform live on-stage cooking as well as show segments from across the Walt Disney World Resort.
Premium events have an additional price tag, but they really are experiences that you won't get anywhere else. Examples of past events are below.
What are your plans for getting to the Festival? Do you have dates picked out? My suggestion is to look at the dates of the bands or shows you want to see and plan accordingly.
If you've been before, you know the bands are not something you can reserve, but you can line up early. I'd suggest you do as there is limited seating.
The concerts take place at World Showcase at Epcot America Gardens Theatre. Times are 5:30 PM, 6:45 PM and 8:00 PM.
If it's a show or class you're interested in, go ahead and reserve now as they will sell out if they haven't already.
Need ideas for where to stay? I've stayed at the Wilderness Lodge, Animal Kingdom Lodge, Port Orleans, as well as the Yacht Club, Dolphin, and Swann.
They all have their own charm! Want to know more about the resort offerings at Walt Disney World? Check out this podcast to learn about accommodations for all budgets.