This article about where to stay in Santa Barbara is a paid endorsement with Visit Santa Barbara.
Knowing where to stay in Santa Barbara, California, will help to make your trip an amazing one. How about a luxury hotel that has incredible amenities, dining options, and more, all wrapped up in a gorgeous historic locale? I found just the place.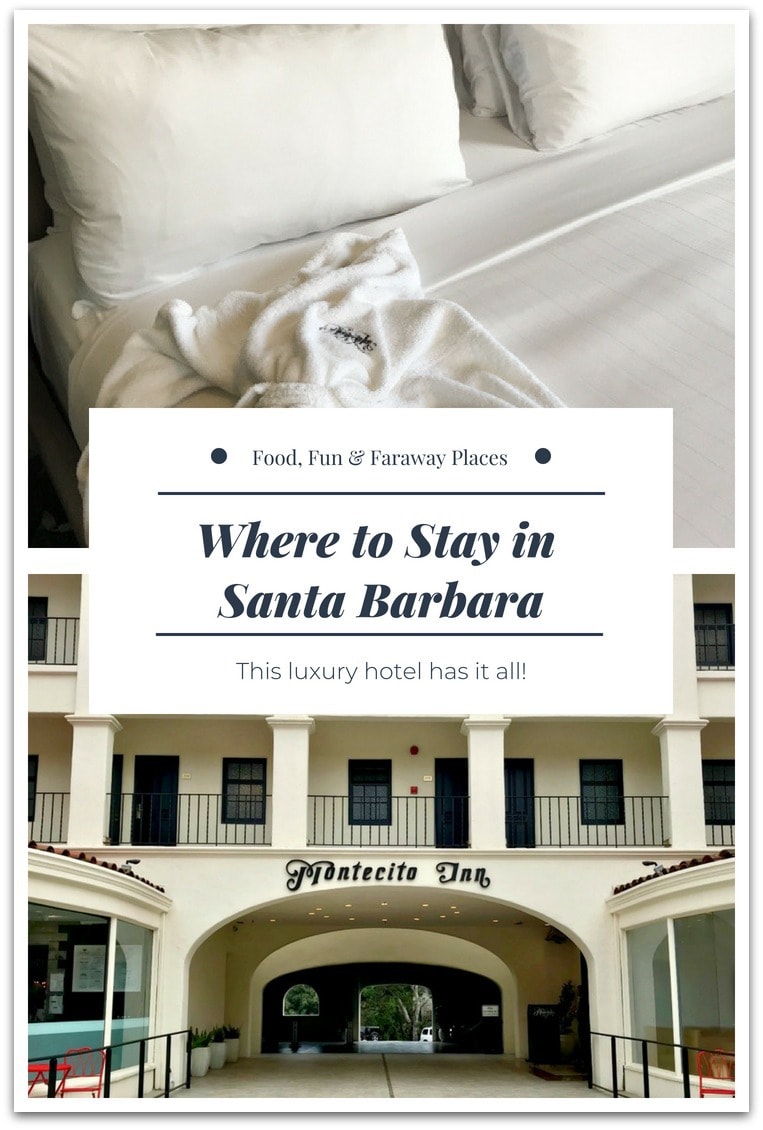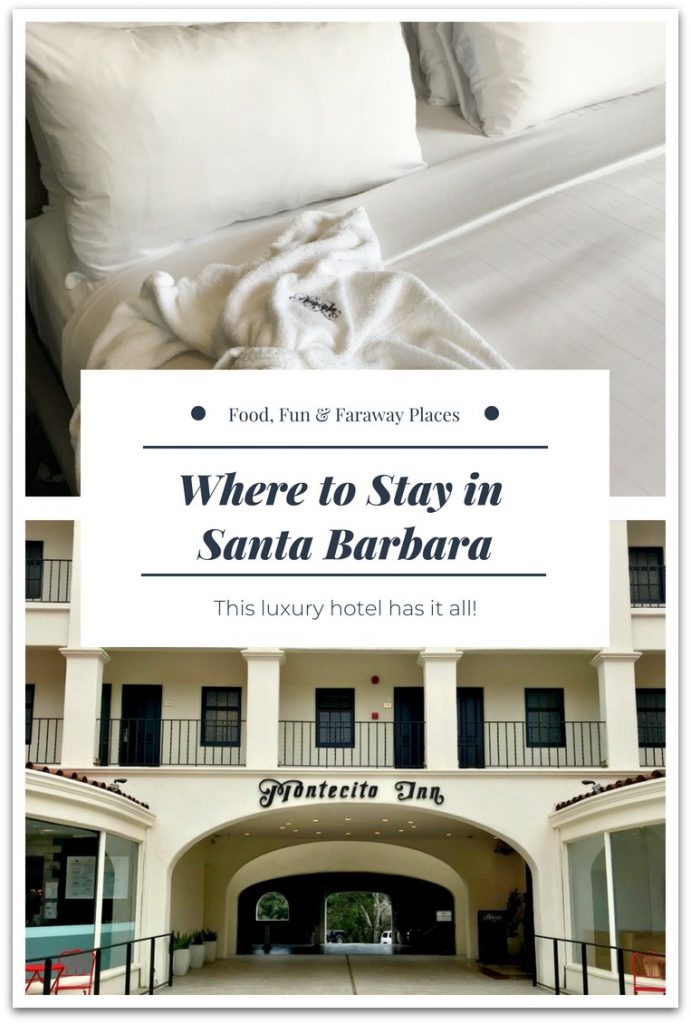 Where to Stay in Santa Barbara
History of The Montecito Inn
The Montecito Inn was built in 1928 by Charlie Chaplin. That, in itself, was exciting to me! Before all the movie companies and Hollywood elites moved to...well, Hollywood, there was Santa Barbara! It was the hub of elite events in California for many years.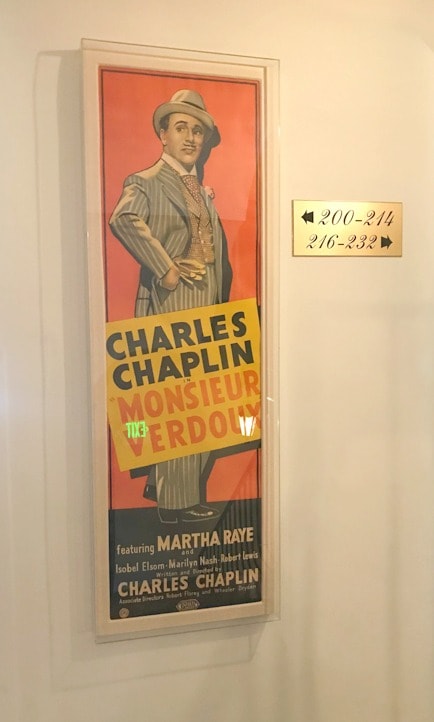 The Montecito Inn quickly developed a reputation as the top spot to visit and stay in Santa Barbara. It's been a luxurious and in-demand option ever since.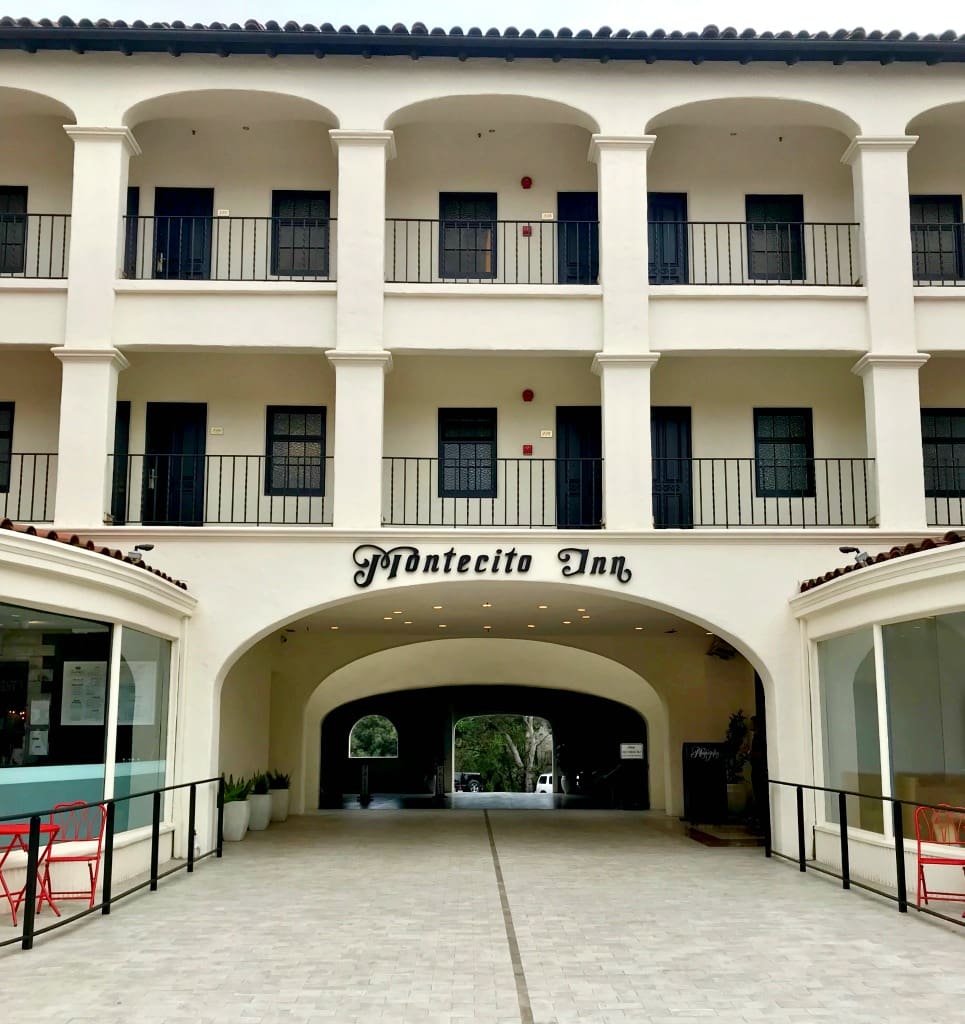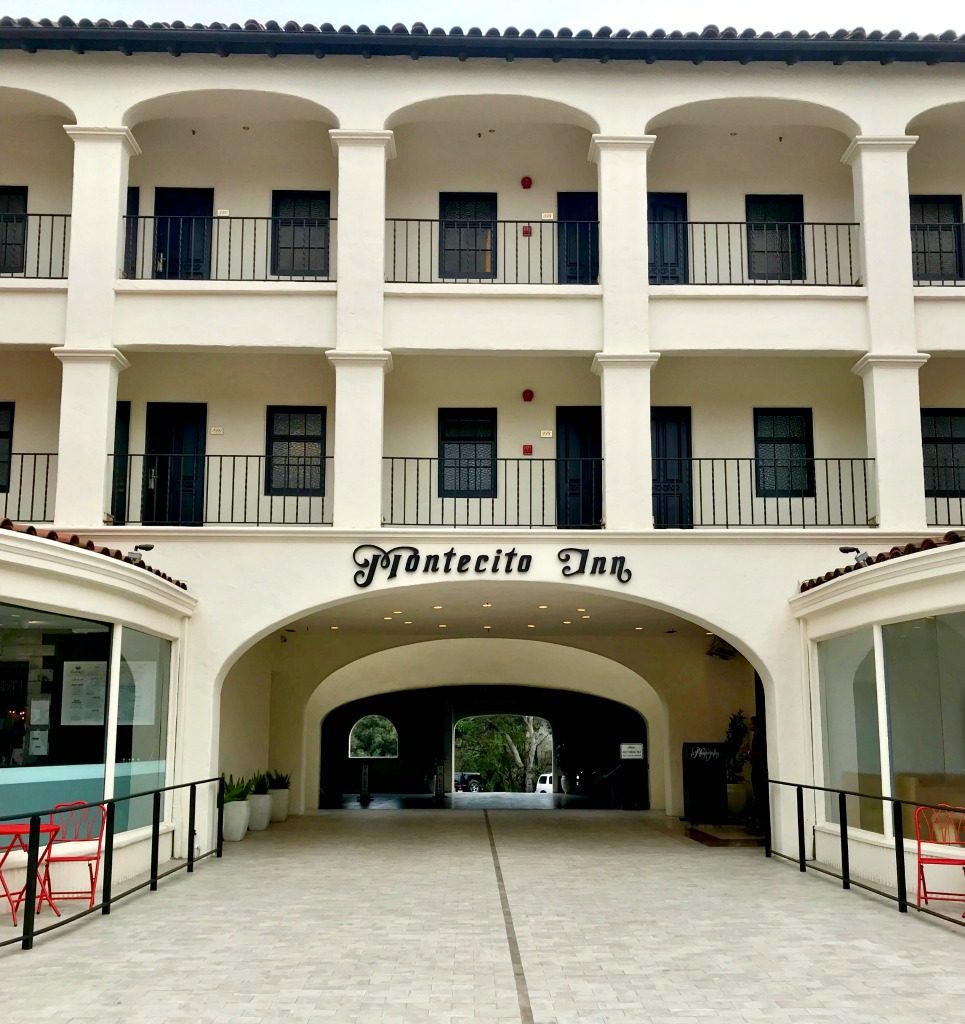 Today, the Inn itself isn't the only thing that draws the crowds. It's located smack dab in the middle of the amazing Santa Barbara destinations, like famed beaches, boutique shopping, and incredible dining options. I was truly amazed at the foodie scene in the area. Check out my picks for the best Santa Barbara Food!
While staying at the Montecito Inn you'll be just steps away from Coast Village Road where you'll find art galleries, live theater options, and the natural beauty of Santa Barbara! After a day of exploring, it's nice to have an elegant home base for relaxing. It really is the spot if you're trying to decide where to stay in Santa Barbara.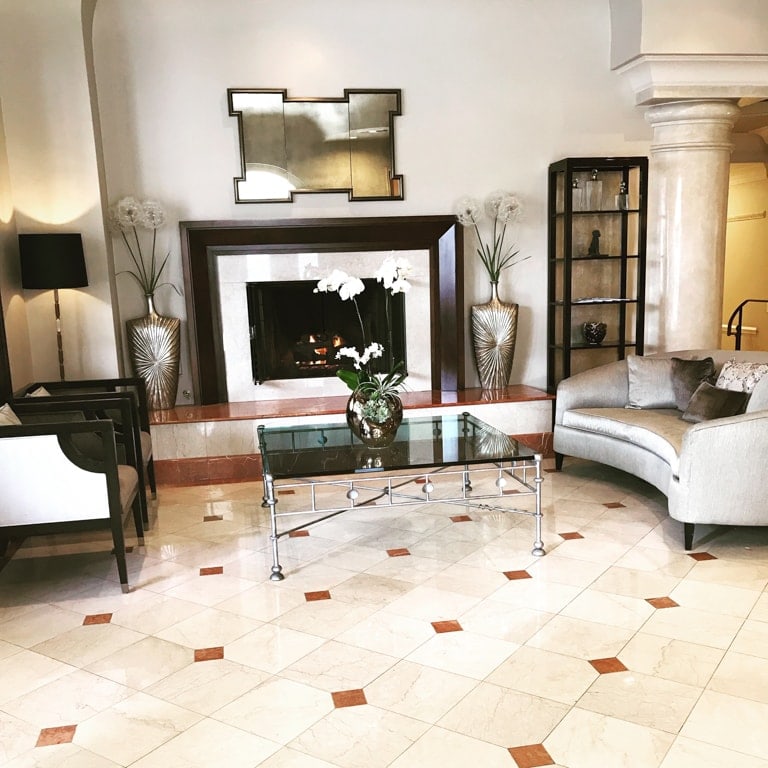 Accommodations
Like most hotels, the Montecito Inn offers guest rooms with all the basic necessities you'd expect from flat screen TVs to turn down service. They are 100% smoke-free, and each room has a refrigerator, mini bar, snacks, internet access, and a table or desk. That's important to me as I need to get a little work done even when I'm traveling.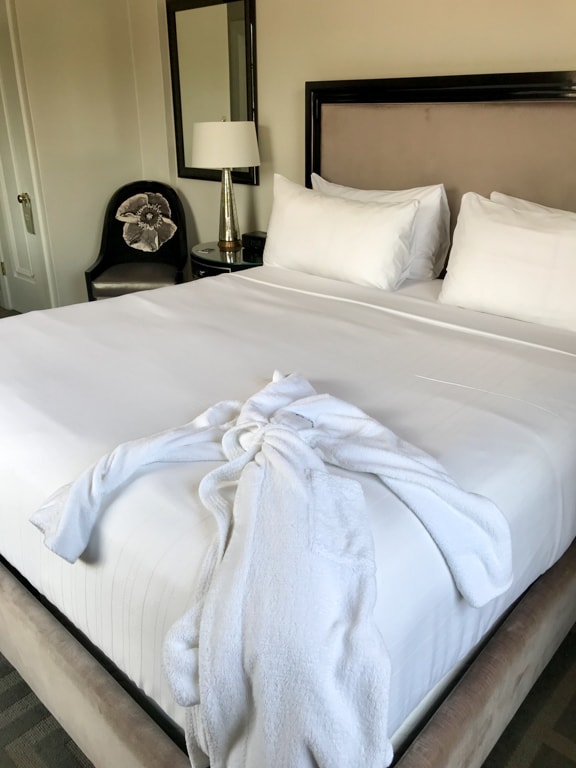 It's nice to get cozy in their comfy robes at the end of a long day of exploring, too.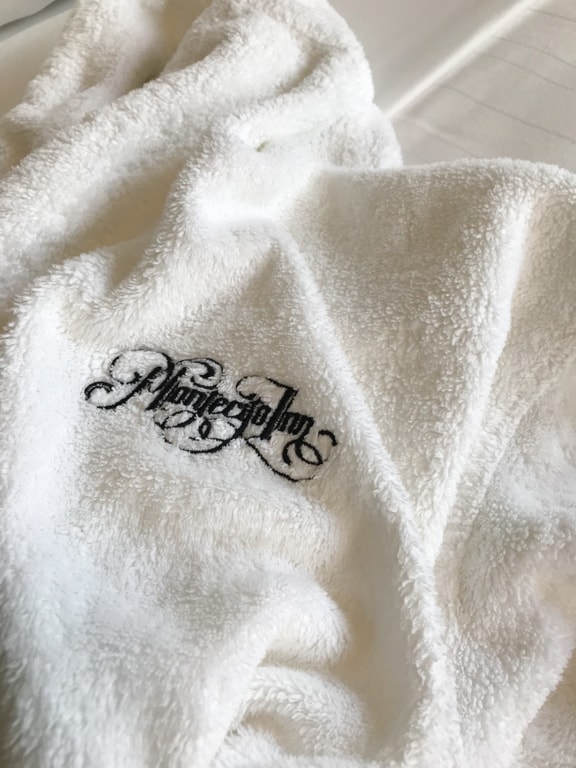 The Montecito Inn features Mediterranean influences in decor and styling. Warm earth tones and modern elements make for a luxurious feel throughout the property.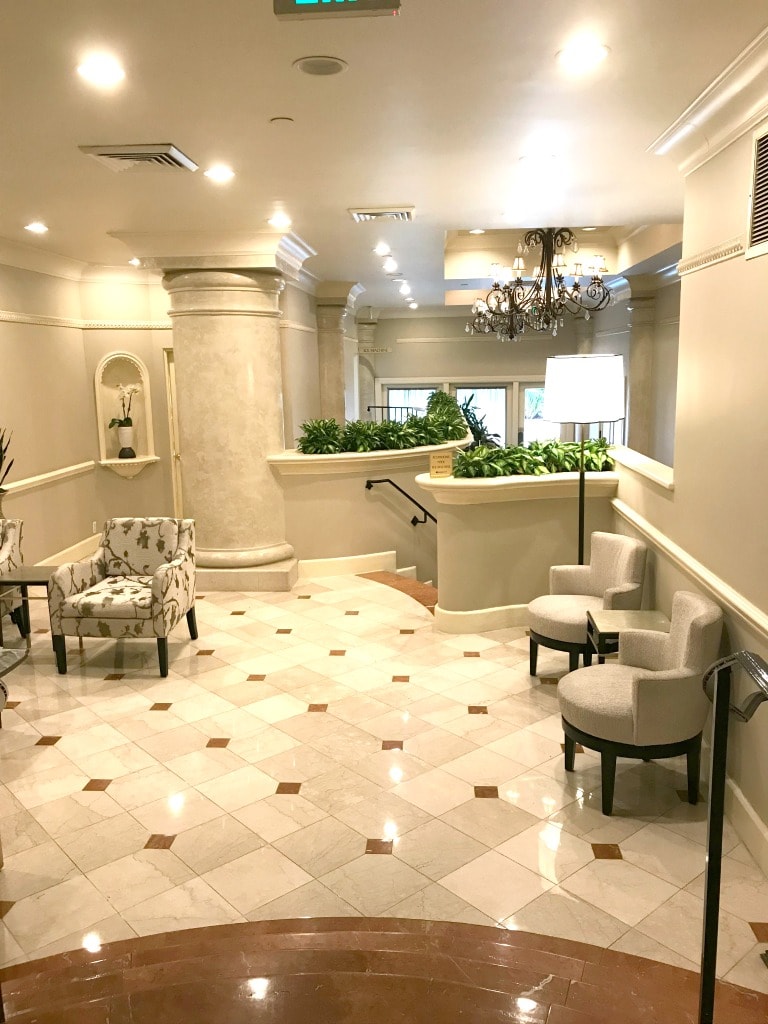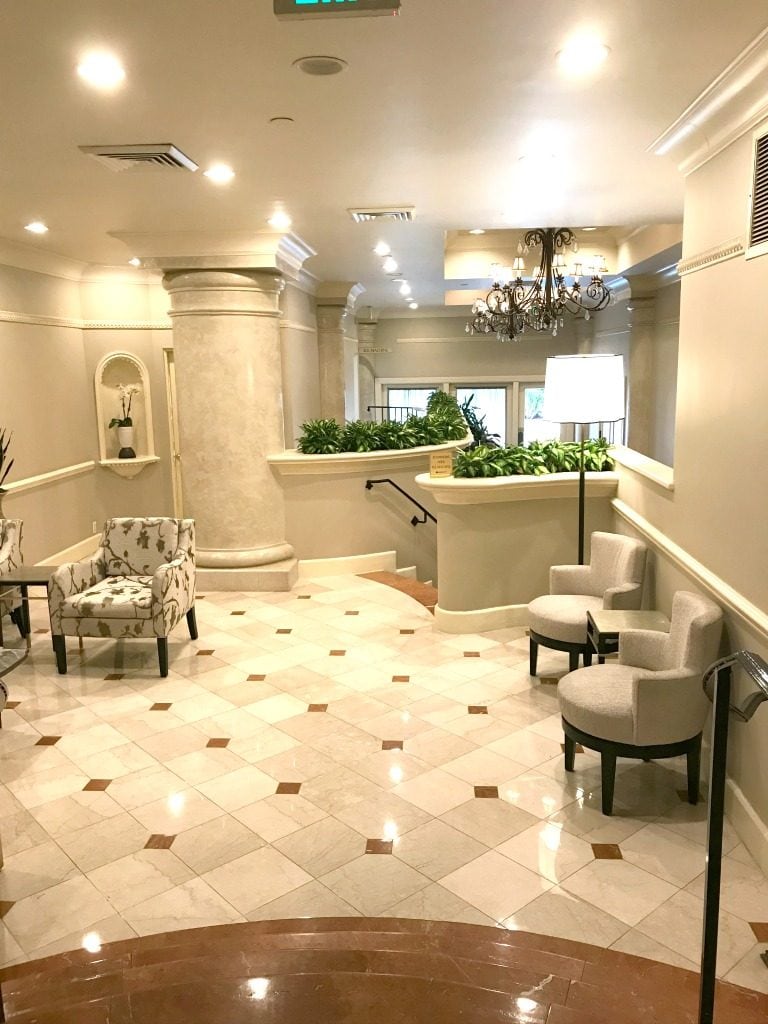 Despite its rich heritage and age, the Montecito Inn has managed to remain true to its roots while also offering an updated and modern feel.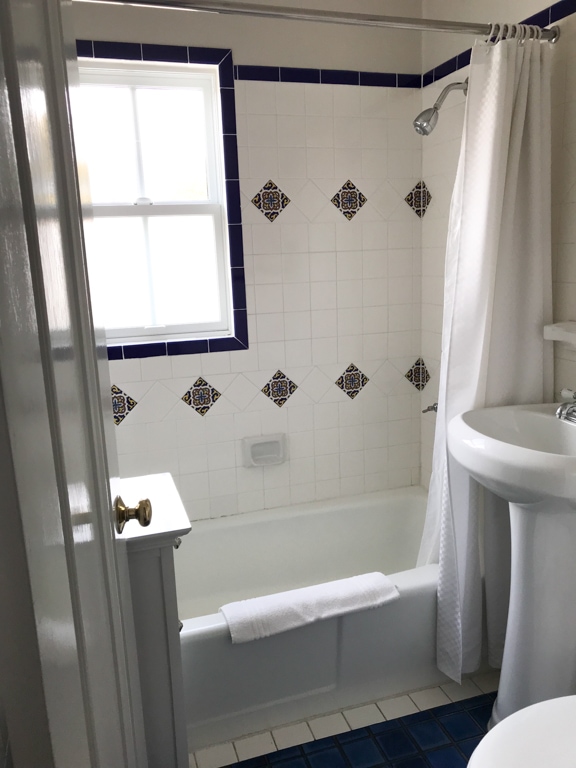 The entire property feels luxurious and comfortable but their luxury guest rooms and suites are a work of art. They're soundproofed, located at the ends of the hotel away from other guests, and they're adorned with incredible features and decor.
If you are coming to the Montecito Inn for a romantic getaway or honeymoon you won't want to miss out on these special rooms.
Amenities at the Montecito Inn
What luxury hotel or inn would be complete without an on-site spa?! At the Montecito Inn, you can try their in-room offerings for facials and massages or you can check out the nearby spa options that range from yoga to fitness training and esthetic services.
The goal of these spa services is to help you recharge and unwind. Having options available for in-room services is a nice touch and makes for a more relaxing and private experience.
The Montecito prides itself as a romantic luxury getaway and its amenities prove it's true! There is a full-service concierge that is open 24 hours a day, they have complimentary Wi-Fi for all their guests, as well as a business center, valet service, and even a free breakfast!
On-site, you have access to a heated outdoor pool, hot tub, and there's even a poolside food and beverage service that means no leaving your comfy lounger for a drink or a snack!
Some unique amenities at the Montecito Inn include same-day laundry and dry cleaning services, access to their Charlie Chaplin DVD library, flower arrangement and delivery services, as well as complimentary use of the cruiser bicycles! They make for a great way to explore the Santa Barbara area.
If you are traveling to the Montecito Inn for business, they have an event room that can be customized to fit your needs. With nearly 1,100 feet of space, you will have room for everything from brunch to business presentations. Their on-site services that include free Wi-Fi and available AV equipment rentals also make it easy to set up the room to your needs while traveling.
Where To Eat
Currently, the Montecito Inn is home to Frankland's Crab Co. They have two other Scratch Restaurants in the works, opening in the summer and winter of 2018. Scratch Restaurants, according to the Montecito Inn, began with Chef Phillip Lee and Chef Margarita Lee. They envisioned a 'from scratch' approach to hospitality.
Each of the restaurants in the Scratch Restaurants group has a constant thread that ties them together, despite clearly differing themes: they're based around scratch-made items from wholesome ingredients. I hope I can get back to the area to try Scratch when it's open!
Frankland's Crab Co. has plenty of fresh options for you to try, too. The shrimp was delicious and just spicy enough without being too spicy. This Maryland girl is hard to please when it comes to good seafood, and Frankland's was really, really good!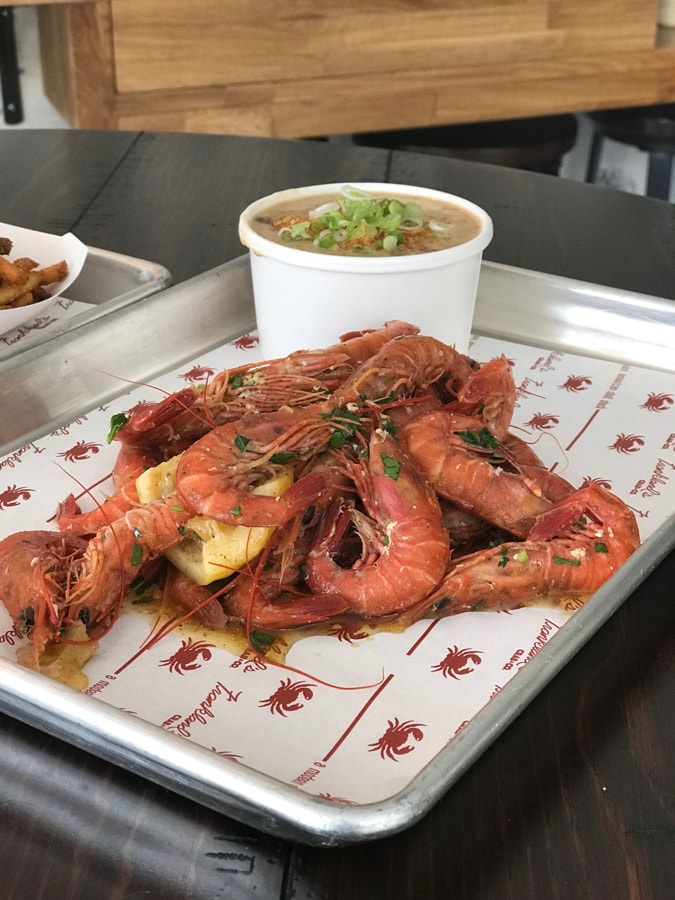 You'll find amazing seafood options ranging from appetizers to sandwiches to entrees, depending on how hungry you are. I love that Frankland's is a casual eatery, perfect for hanging out with friends for fresh from the sea flavors! By the way, you might want two orders of those fries. Just sayin'.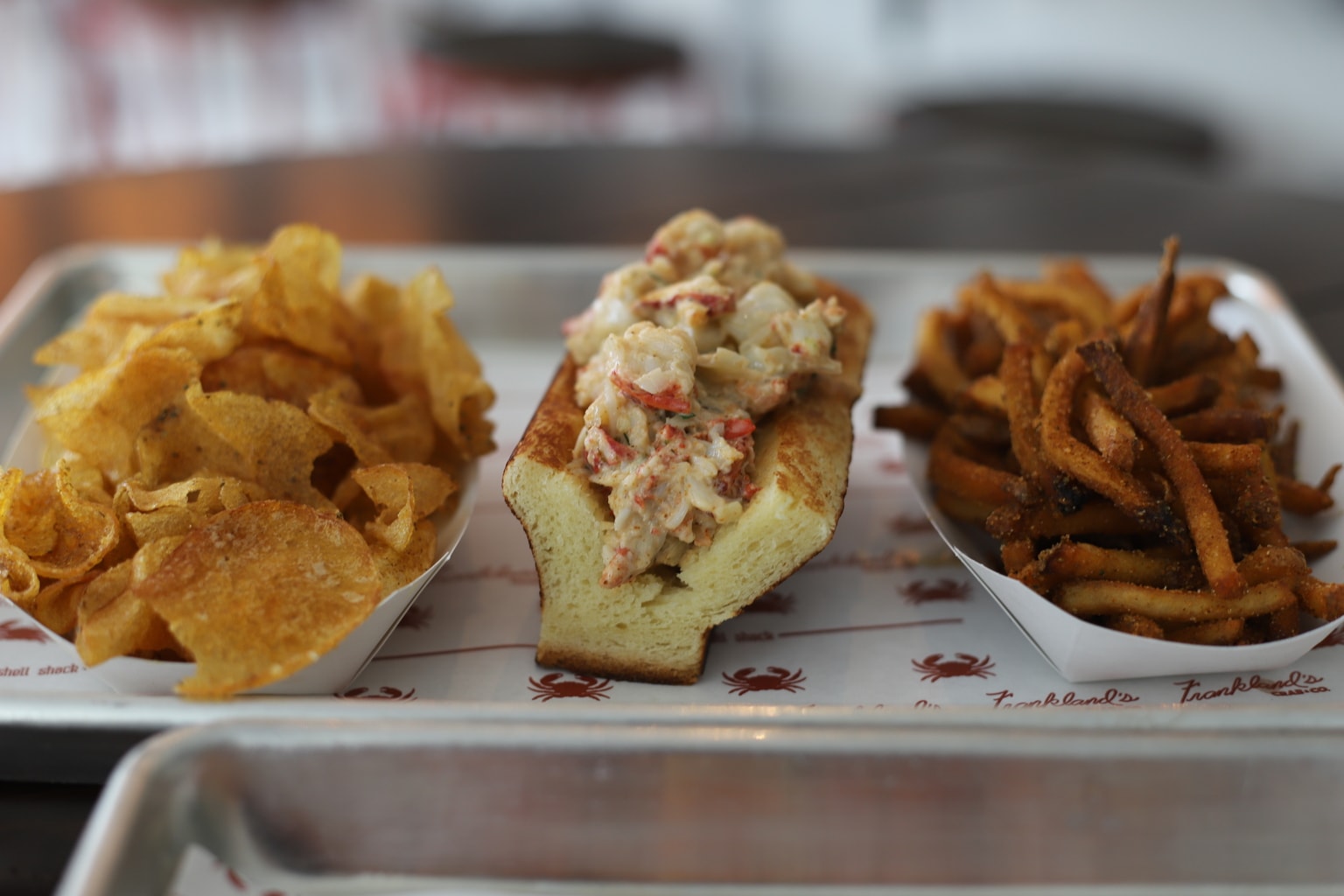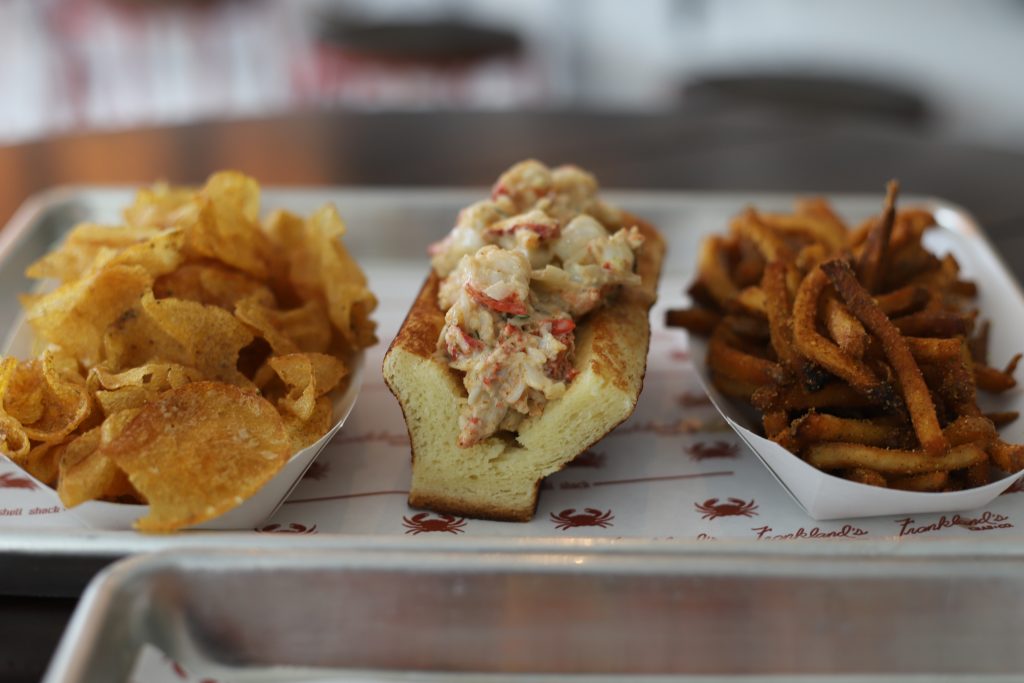 What To See & Do While Staying At The Montecito Inn
Shopping is a must while visiting Santa Barbara, it's world-class! I loved having my home base right on Coast Village Road, just steps from all the great shops.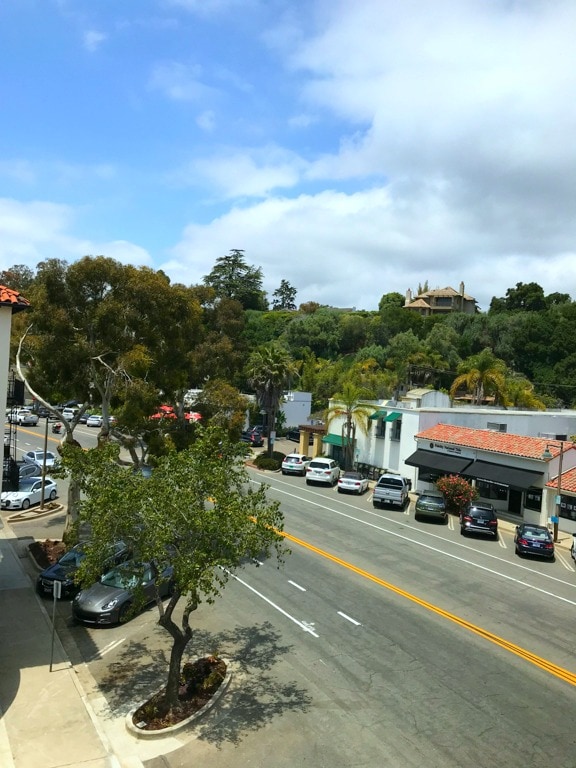 Viva Oliva was one of my favorite shops and would be perfect for picking up a few picnic items.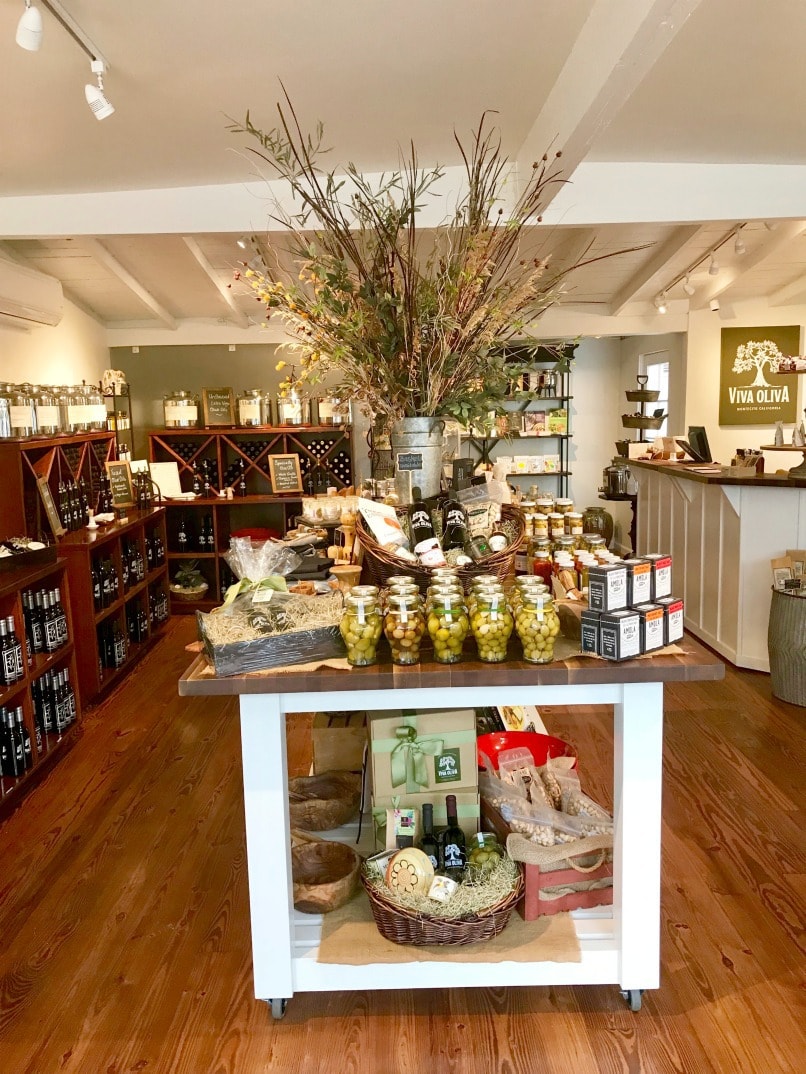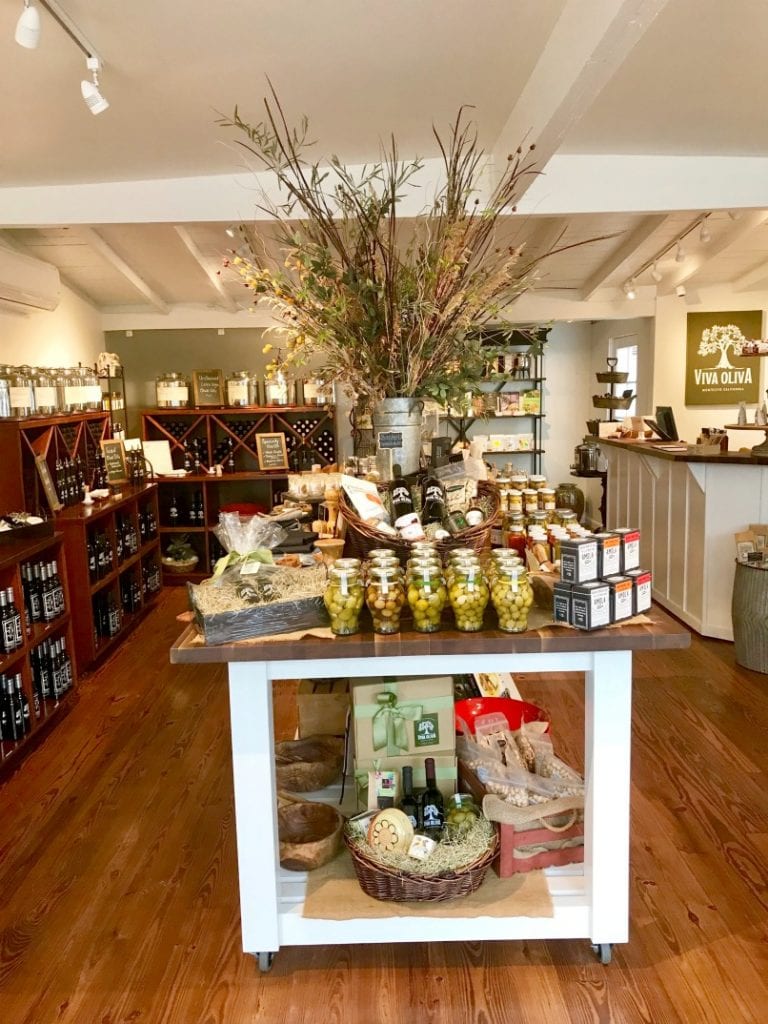 Santa Barbara is home to some of the best vineyards in California. The unique climate and soil combinations make for some incredible wines!
The concierge can help you book a wine tour if you'd rather not drive, but exploring on your own is easy as the Montecito Inn sits within 30 miles of many amazing vineyards and wineries.
In fact, I took an Uber to an area of the Santa Barbara Wine Trail and was within steps of about five wineries. Start with Jamie Sloan Wines and work your way around. I think the Uber was five or six dollars. So easy!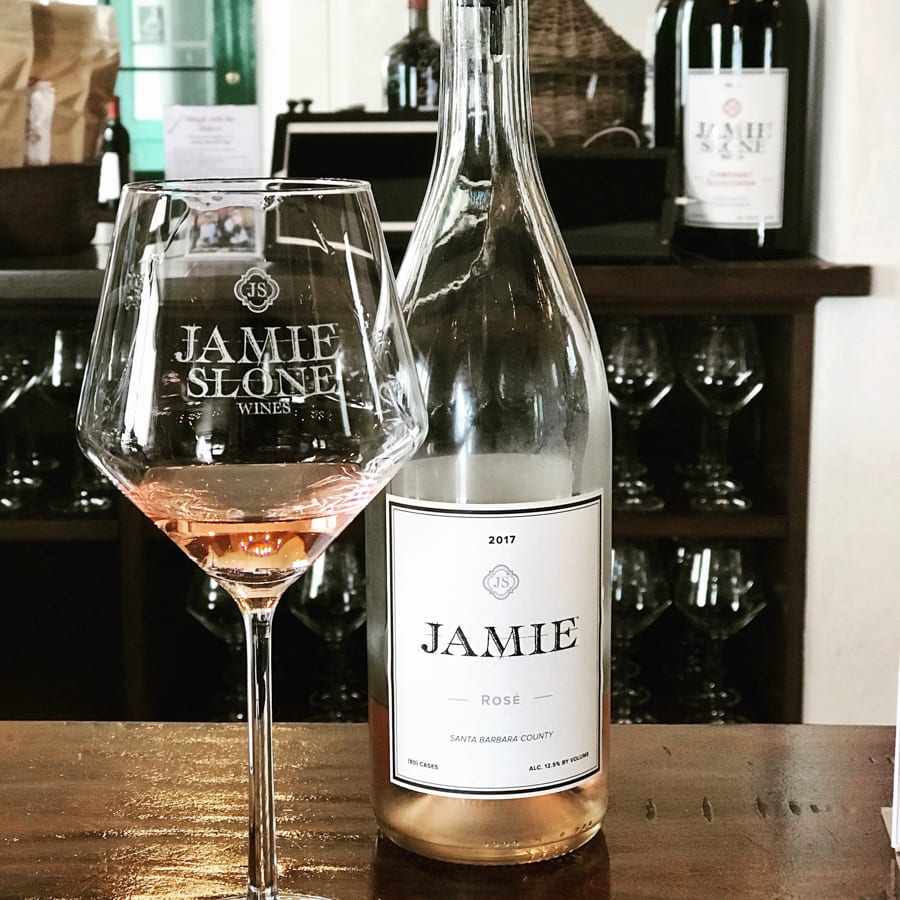 If you love the beach, you've come to the right place. Santa Barbara is home to some of the best beaches in the country.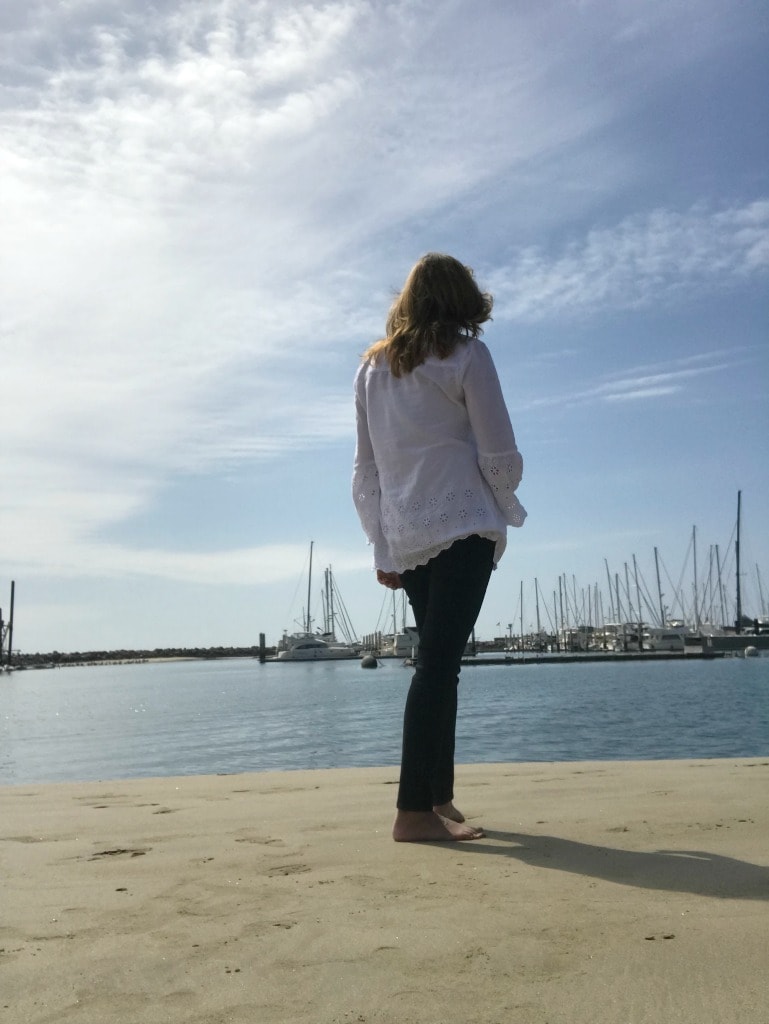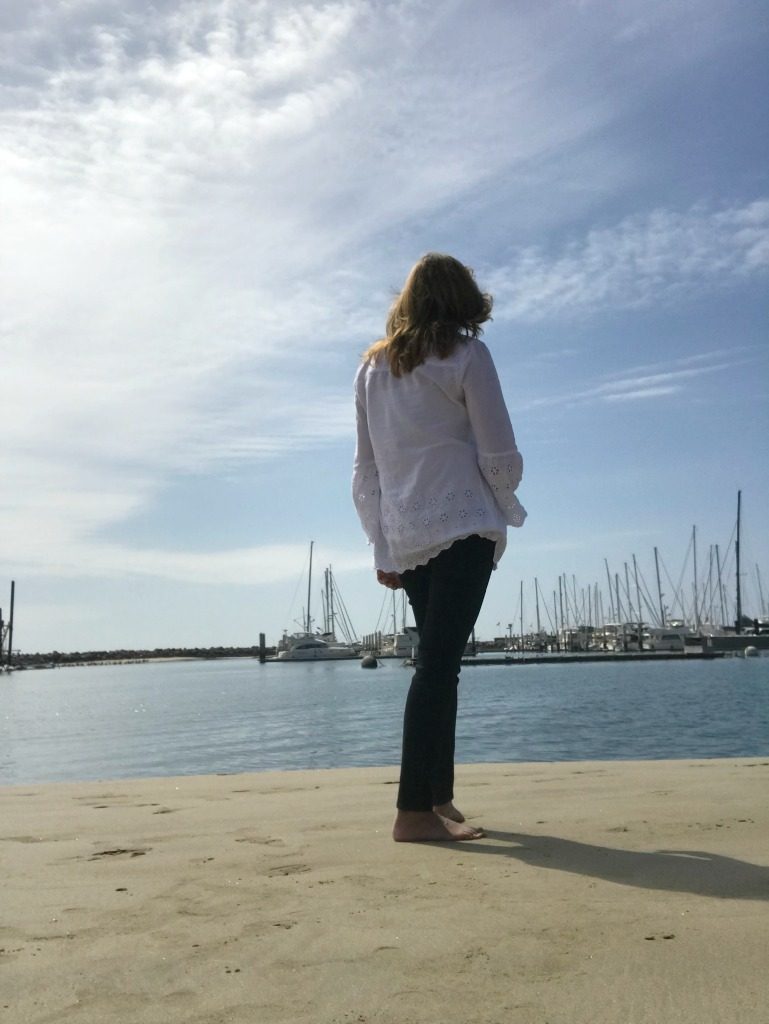 Water sports like kayaking, boating, sailing, and more are just a few of the activities you can enjoy on the beaches in Santa Barbara.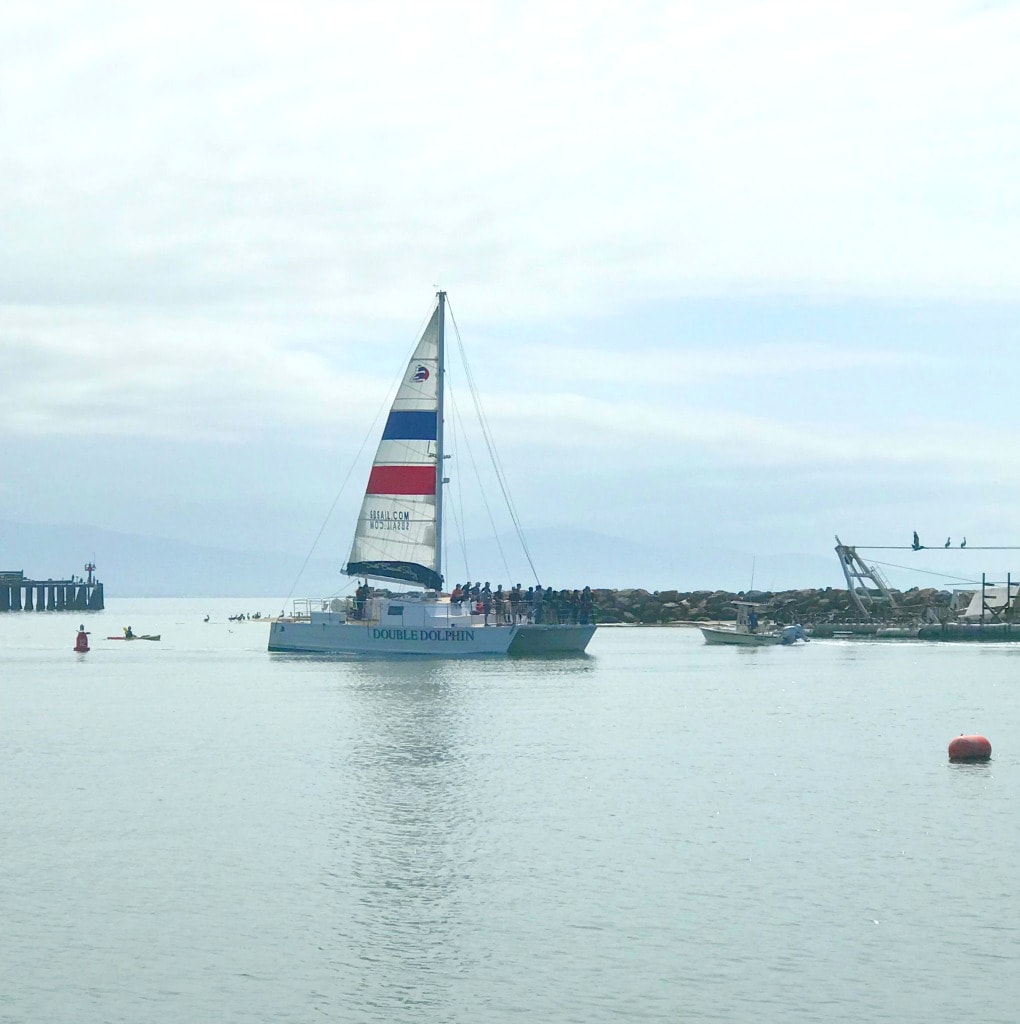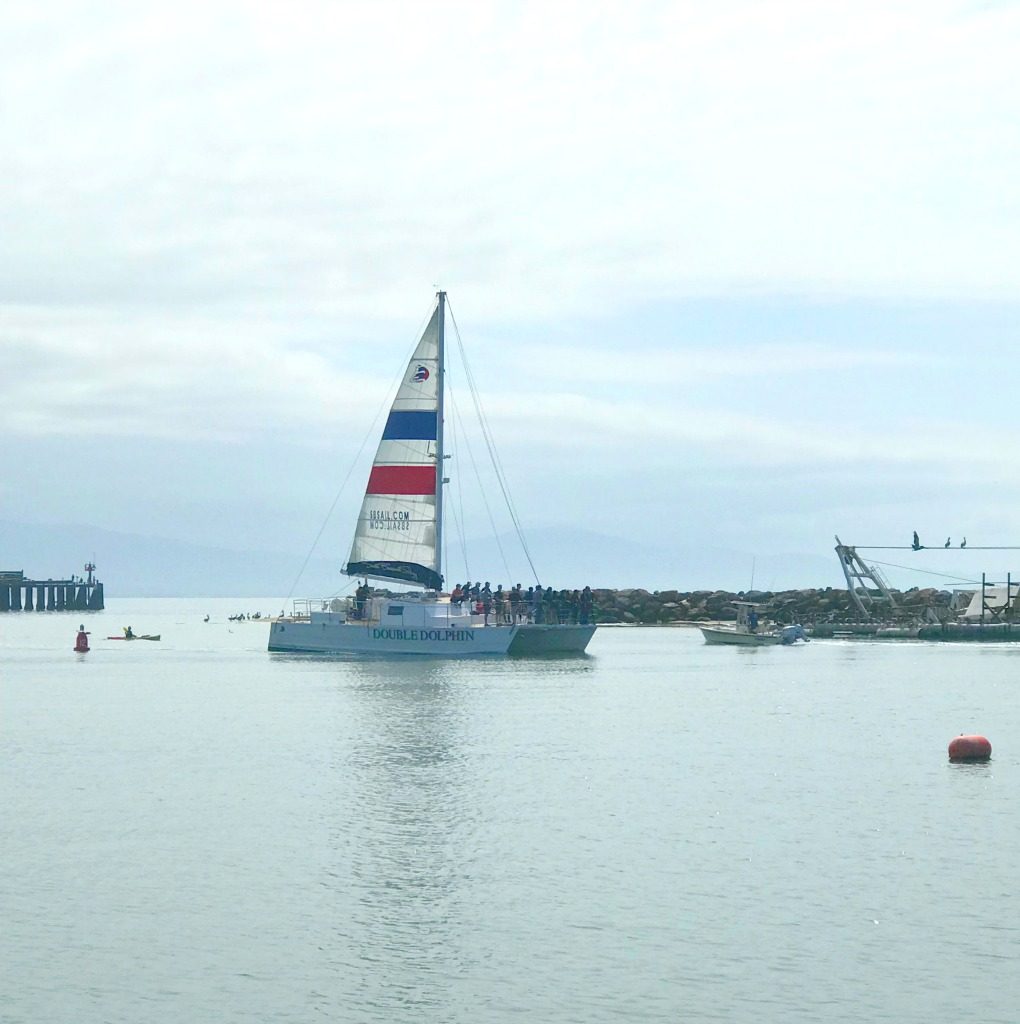 Check out these local beaches and plan to visit at least one. You won't want to miss the view! 
Local Beaches with distance from the Montecito Inn:
Butterfly Beach: .5 Mile

East Beach: 2 Miles

West Beach and Harbor: 4 Miles

Leadbetter Beach: 5 Miles

Hendry's Beach: 8 Miles

Rincon Point and Beach: 11 Miles
My favorite was Butterfly Beach. It's easy to see why it has that name! I had to share on Instagram. Are you following me there?
For great views of Santa Barbara, head to the Santa Barbara Courthouse. Though it was a little cloudy when I visited, the views are spectacular!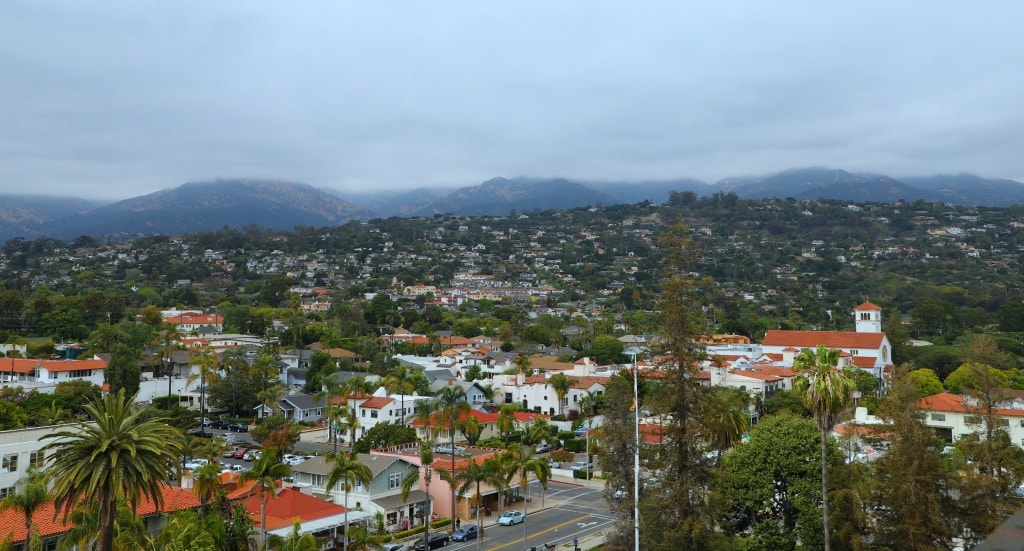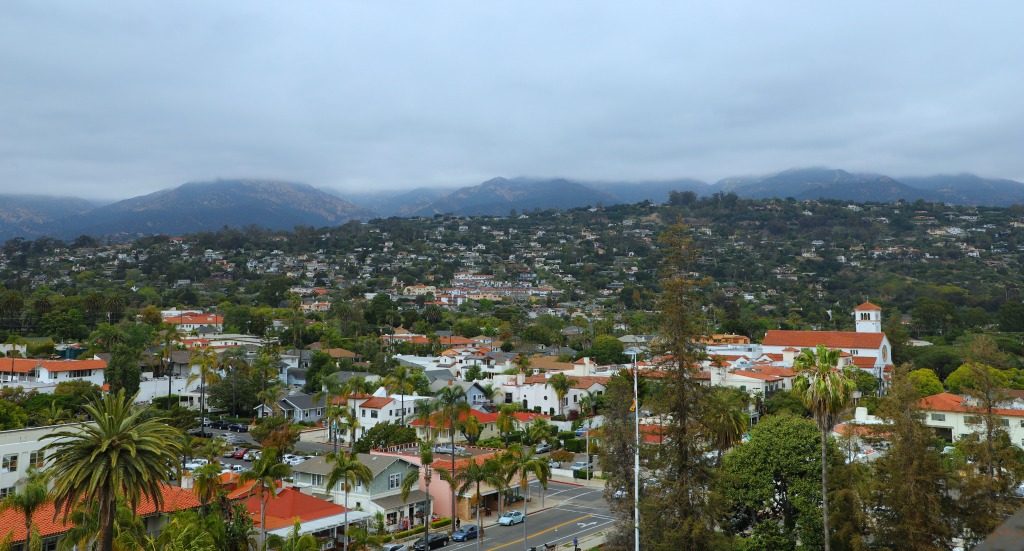 One thing you might not think of doing while visiting the Montecito Inn is whale watching! Because Santa Barbara is sheltered by the Channel Islands it's one of the best places in the world to explore the mysteries of the deep blue. More than 40 species of whales and other sea life can be found in Santa Barbara throughout the year.
If you are visiting between December and May you'll want to book a tour. It's amazing to see orcas, gray whales, and humpback whales, as well as other sea mammals in their natural environment. I saw a seal the first day I was there but it was too far out to get a good photo. 
Speaking of animals, if you love cats, Santa Barbara has one of the few cat cafes in the US! I've seen photos of many cat cafes in Asia, but Cat Therapy was my first visit to one. Stop in for an hour, have a cappuccino, and play with the adoptable cats!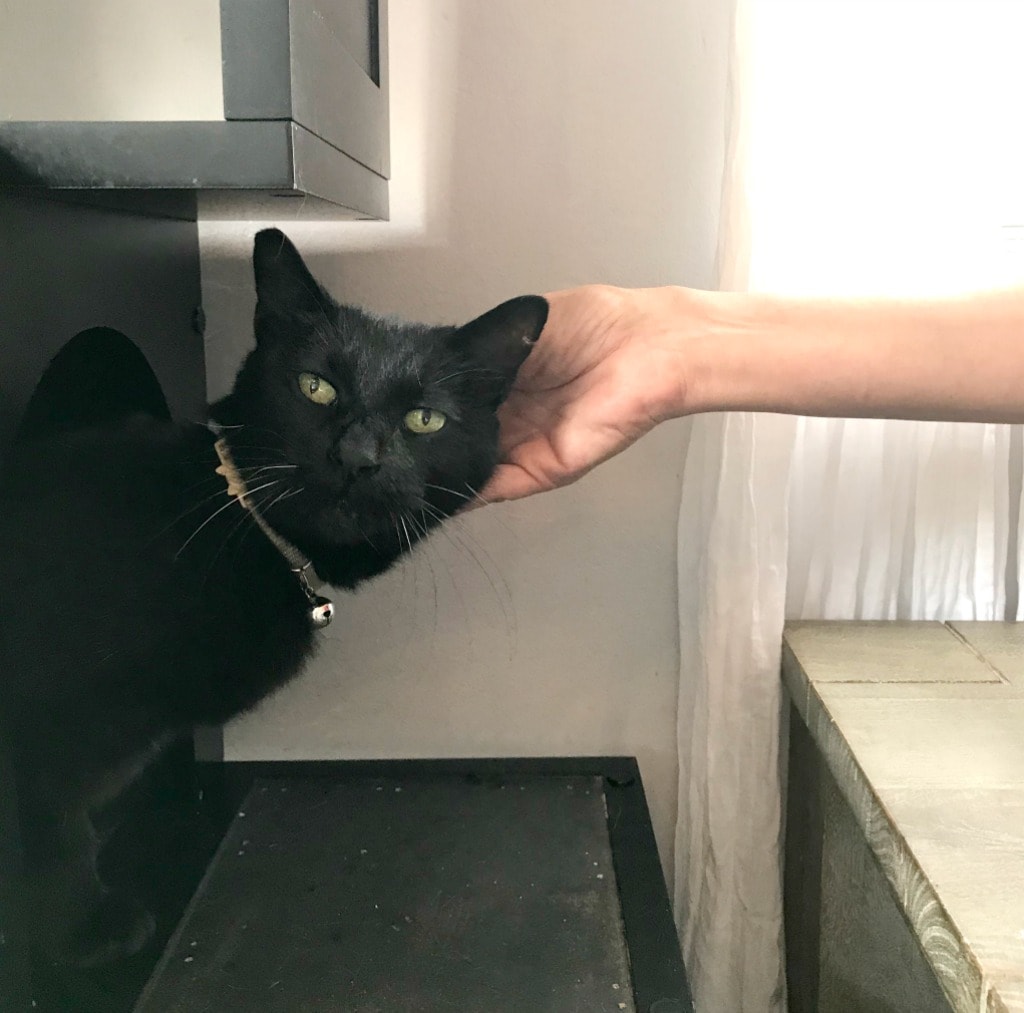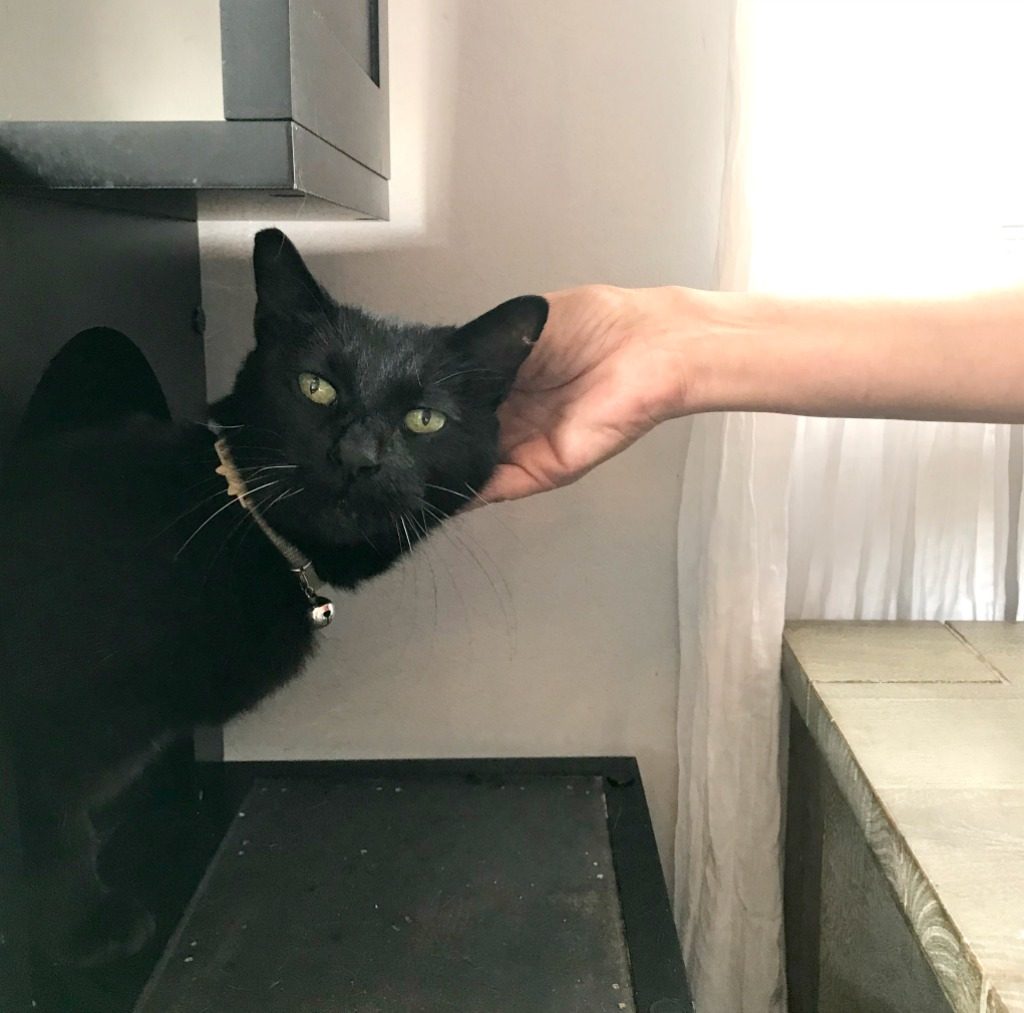 This was when I fell in love with Petunia who lost one of her front legs.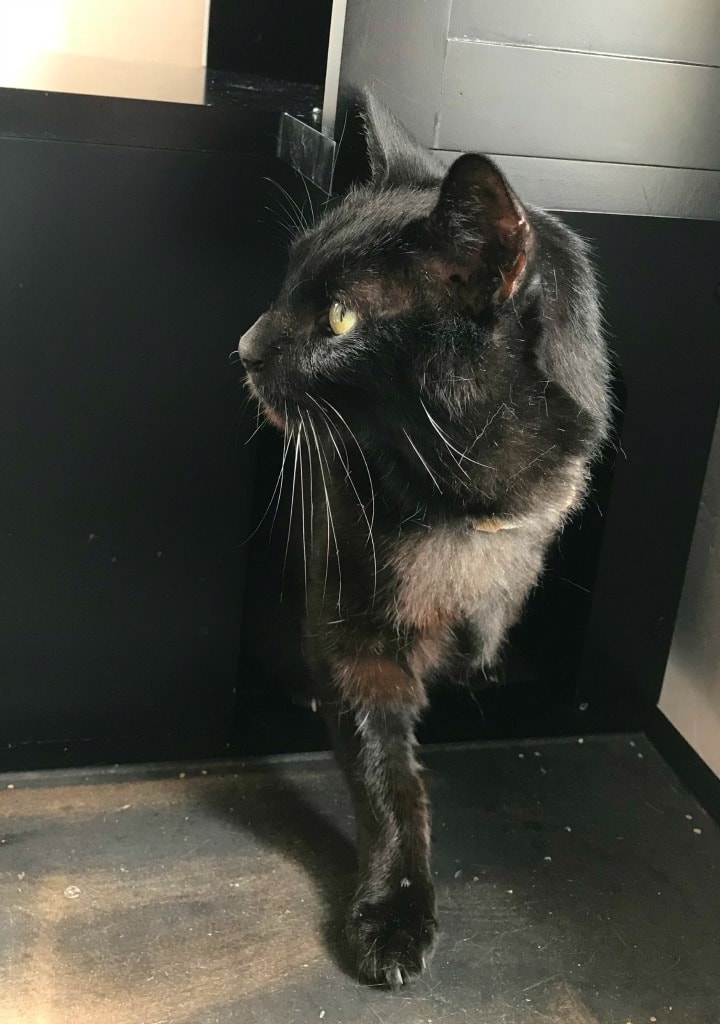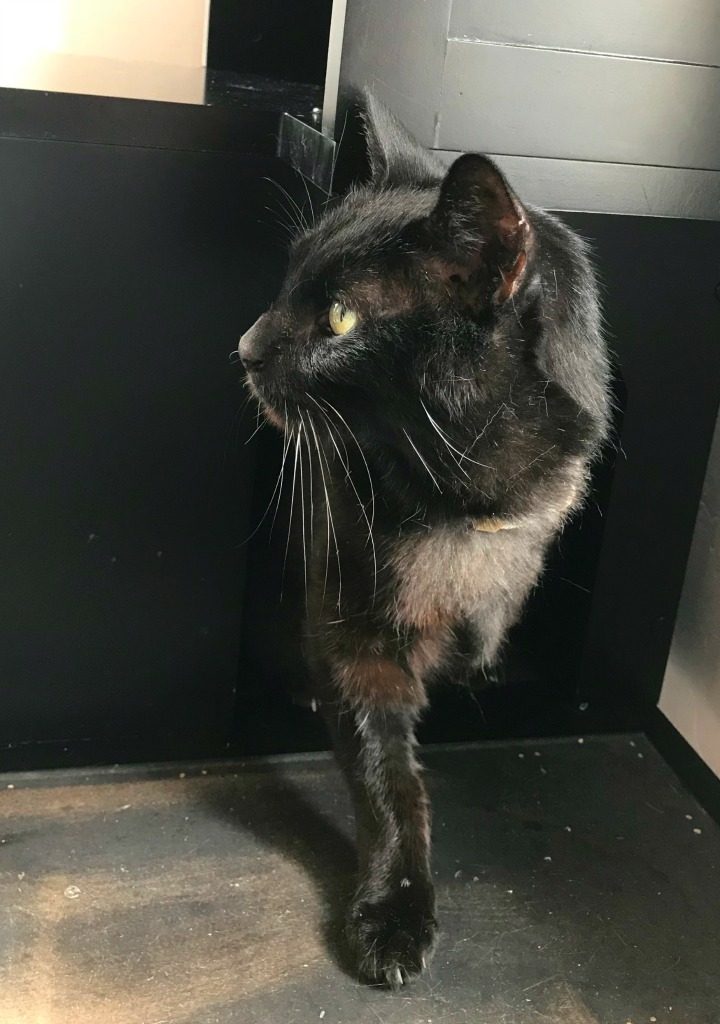 I hope she has found her forever home by now, but if she's is still there, please give her some love from me!
As if that isn't enough to see and do while visiting the area, Santa Barbara is also home to a host of theaters, museums, zoos, and botanical gardens. There's something for everyone! 
I can't wait to get back to Santa Barbara. I feel like a few days was only enough to begin my exploring. My list is longer now that I've been able to spend a little time there!
Have you been to the Santa Barbara area? Let me know in the comments so I can add your ideas, too.