I've found Sarasota's best kept secret. Last month I made plans to meet a friend for dinner at Sophie's in Sarasota. I hadn't even heard of Sophie's, which was surprising as I'm such a foodie.
When she told me it was in the University Town Center, I was floored. I eat with my family at UTC three to four times per month. How could I have missed this spot my friend was raving about?
Here's the scoop, my friends. Sophie's Restaurant and Bar is hidden inside the second floor of Saks Fifth Avenue. With one other location at Saks in Chicago, this little gem has been a secret. Until now. Because once you eat there, you'll want to tell all your friends. It's that good. There's a reason I put it on this list of best restaurants in Sarasota Florida!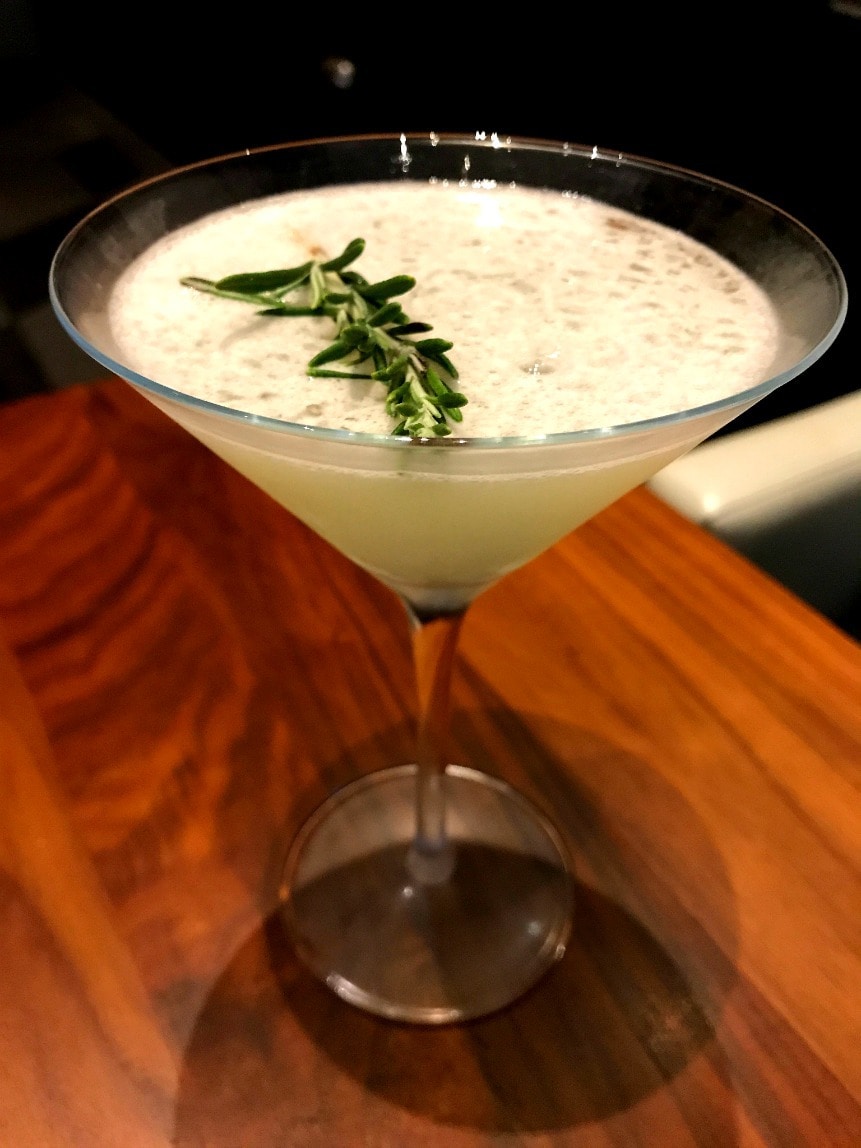 My friend has a website focused on cocktails, so of course, she started with a specialty cocktail from Sophie's. A Rosemary Cherry Martini inspired by Firehouse cherry limeade, it's made with fresh rosemary from Sophie's garden, 44 North Cherry Vodka, house-made simple syrup, house-made sour-mix, and fresh lime juice. So good.
I started with a glass of wine and was excited to see such an amazing wine list.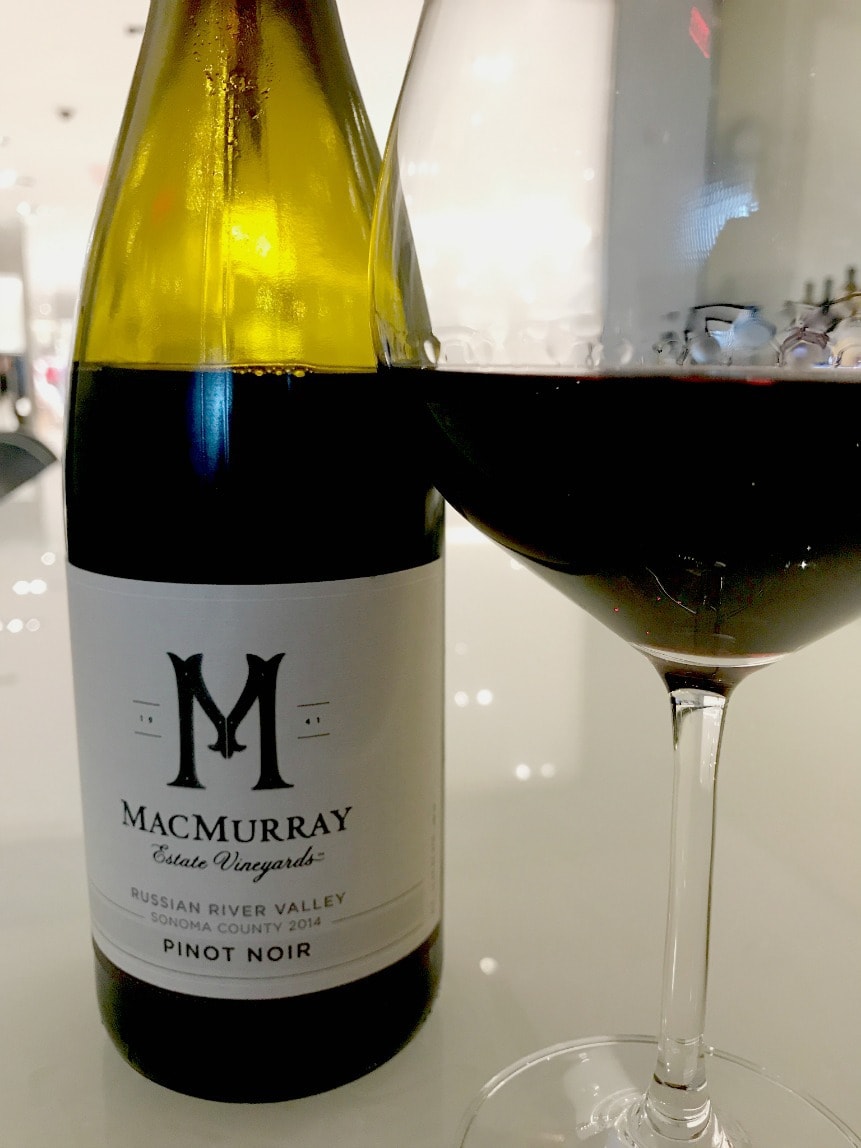 Bread service is one thing I will sometimes ask to skip because I love it so much and will be full by the time the meal arrives. At Sophie's, the bread was so light and airy I could not stop eating it.
An appetizer of Avocado Fries was next. It was light and crispy and so creamy inside, served with buttermilk ranch dressing. I'm a big avocado fan, but this preparation was new to me.
I ordered the SFA Salmon Salad and was thrilled that it wasn't just a salad topped with salmon.
The flavor of the fish was wonderful and that crispy skin to die for. It was served with cherry tomatoes, feta cheese, cucumber, asparagus, and a fabulous avocado dressing.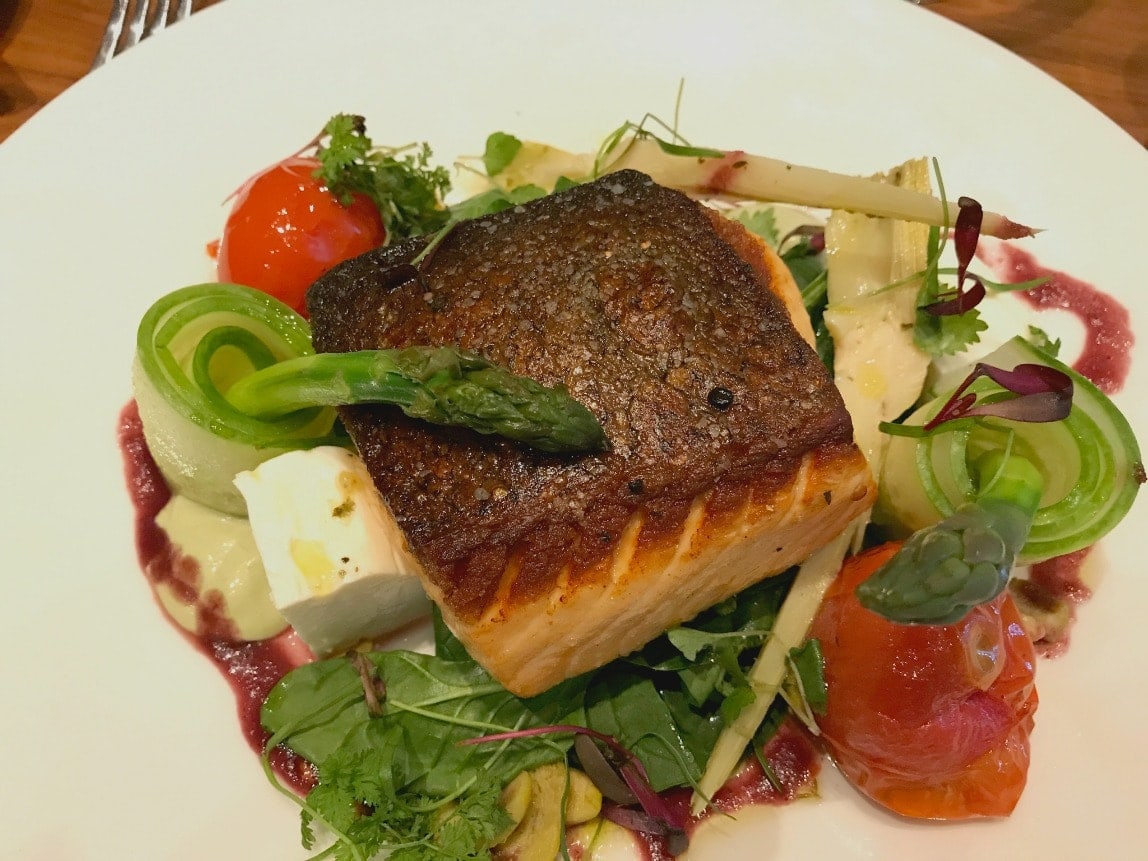 My friend ordered well, too. The Gulf Grouper is pan-roasted and served with shallot purée, jus de viandes (a fancy way to say juices) tomato, and olive oil. It was insanely delicious.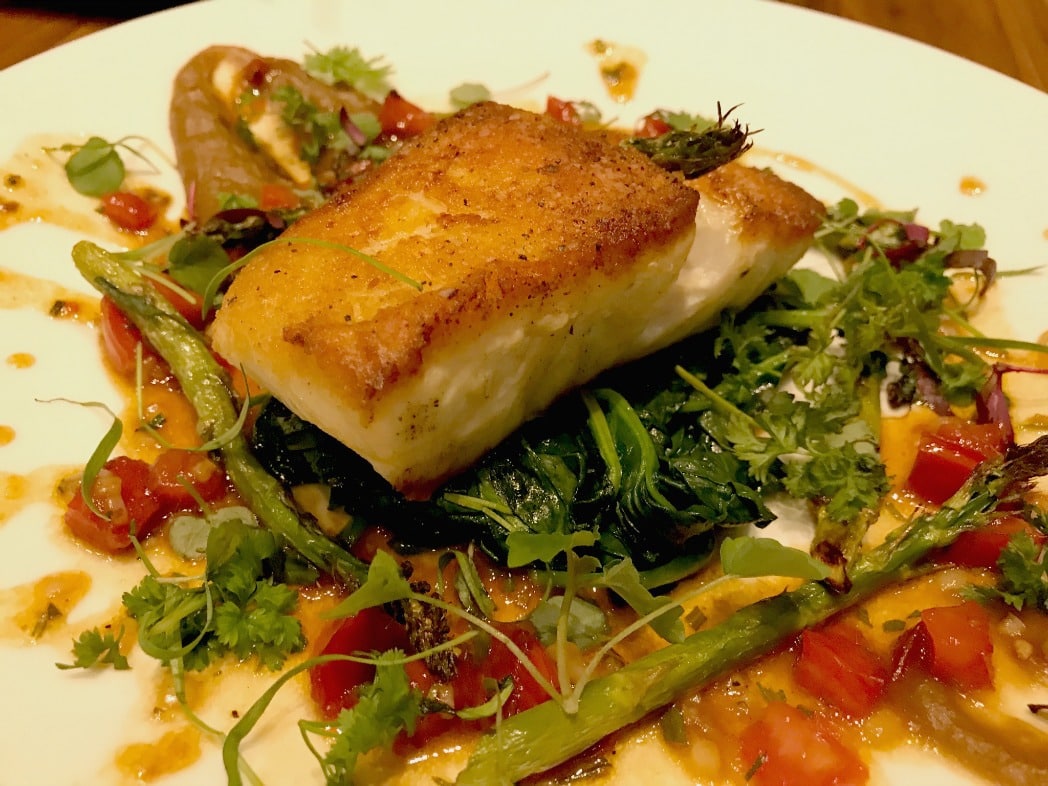 We were so full at the end of this meal because everything was so good! And then, they had to do it. They placed the Chef's Tasting of desserts on the table.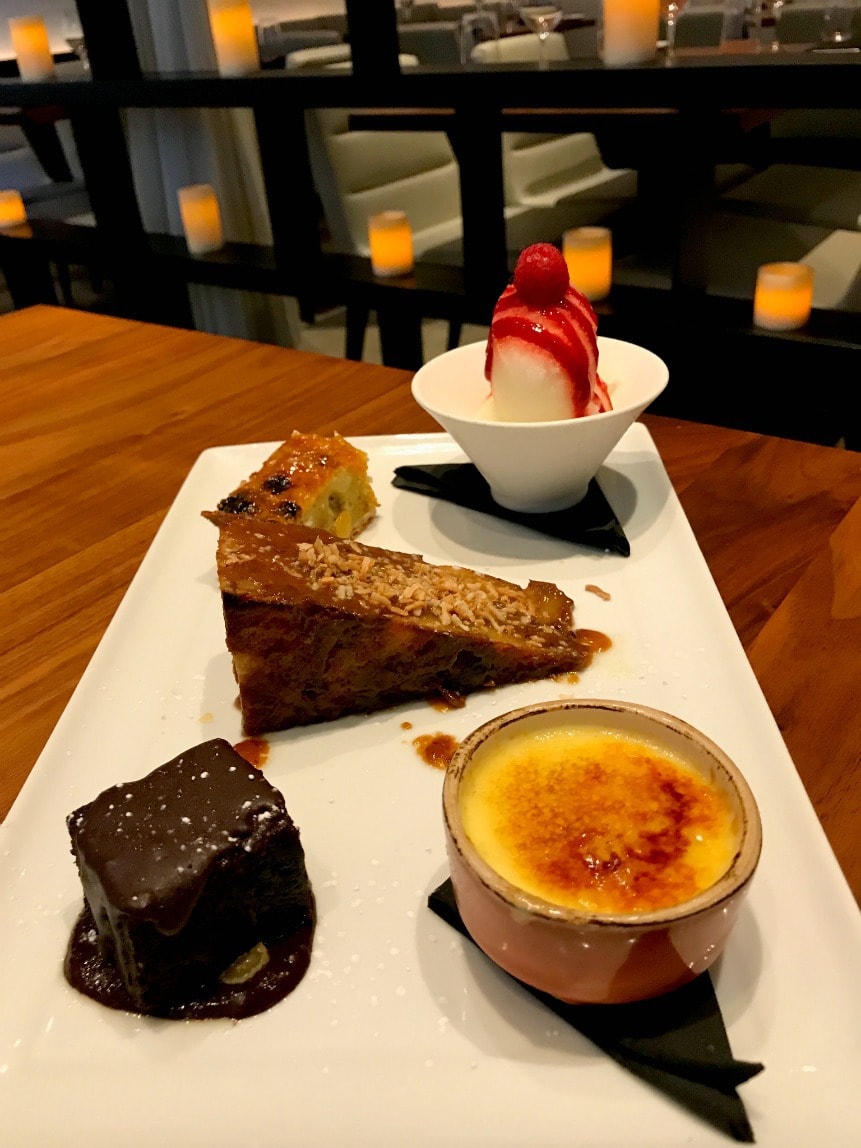 The Sophie's Coconut Bread Pudding was incredible as was the Flourless Chocolate Cake and Creme Brulee. You can order this right from the menu, but it does come for two. We couldn't finish it.
Keep in mind that these dishes were from the Savor Sarasota Menu, which is a promotion done in Sarasota Florida each summer.
Head to Sophie's when you're in the area and let me know your thoughts. I personally can't wait to go back.
More Florida Fun