The Epcot Festival of the Holidays is one of those special events you'll remember forever.
It's such a magical time, you might just want to plan your vacation around it, especially if you love the Christmas season.
You may remember that my oldest daughter was in the Disney College Program her assignment was in Epcot, our favorite park. What a way to spend your days, right?
Our family always makes it a point to visit the Disney Parks during the Christmas season, and this year we spent the day celebrating at the Epcot Festival of the Holidays.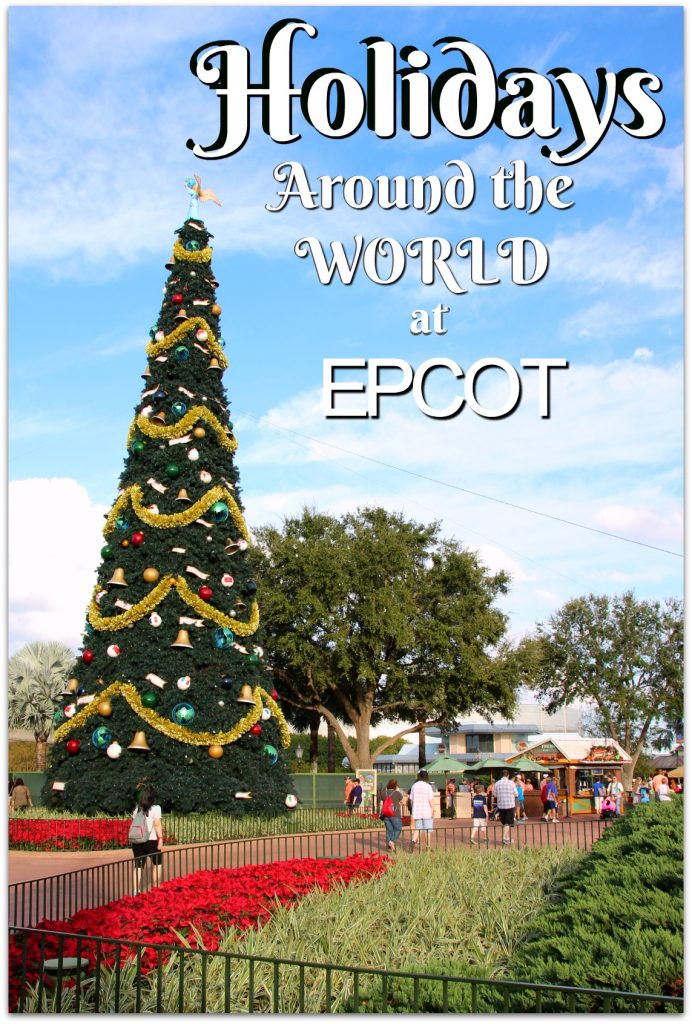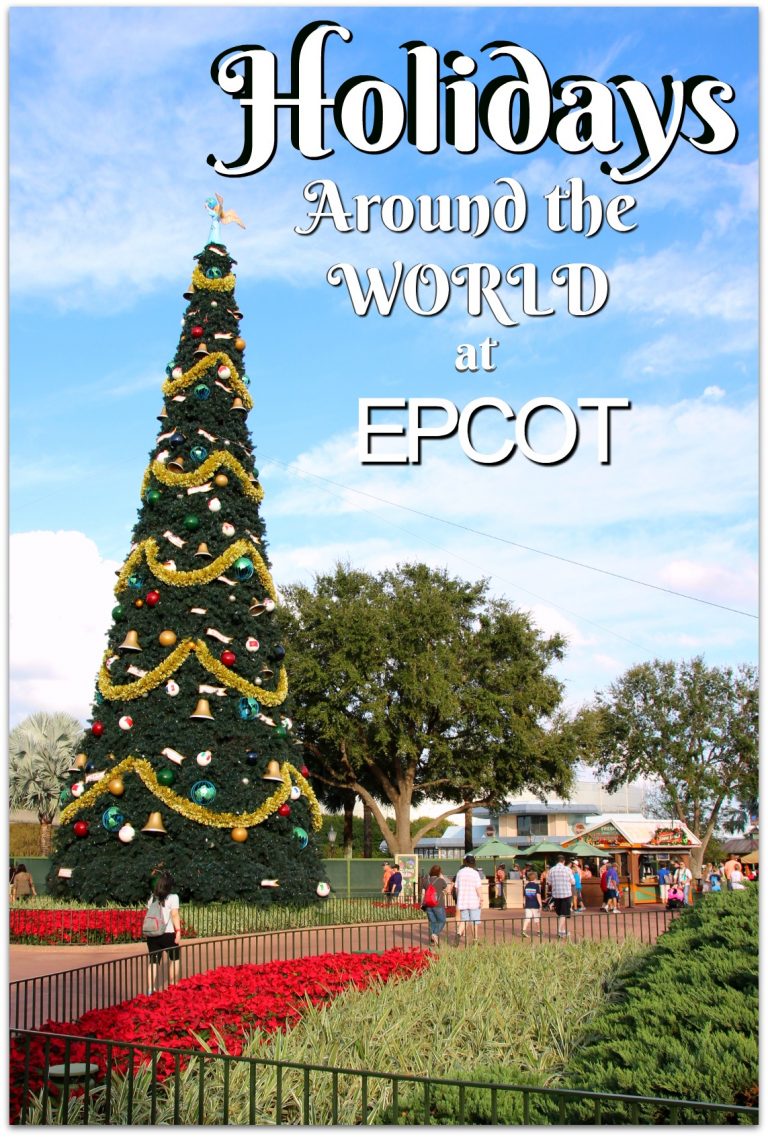 Planning Your Vacation
If this is a big vacation for you, I have to suggest your check out a Disney VIP Tour. There is nothing quite like seeing behind the scenes at Disney!
They will take you on your favorite rides with zero wait time, zigzagging you through secret passageways I never knew existed.
I always thought I'd have to remember the passageways and look for them the next time, but I never could find them. I guess it's all part of the magic!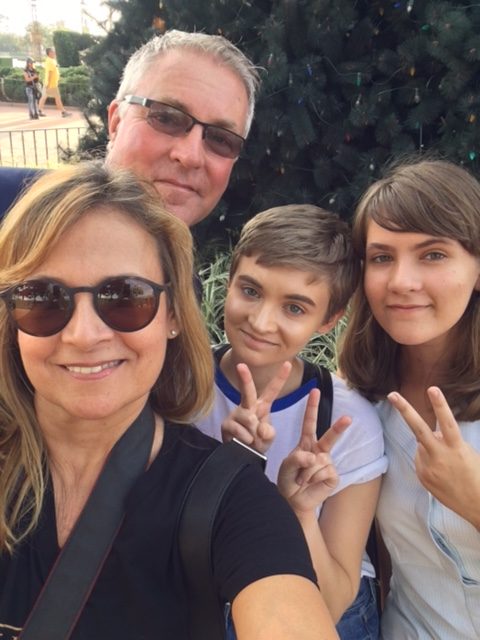 Things to Do
Get Your Passport
My advice is to get your Passport immediately when you enter the Park as they always seem to run out.
Eat all the Holiday Foods
Holiday specialties can be had at certain kiosks around the park. Look for these spots to grab a snack you will only find during Holidays Around the World:
Alpine Haus
American Holiday Table
Feast of the Three Kings
Holiday Eats and Treats
Seasonal Southern Delights
Mexico
Between the Food & Wine Festival, the Flower & Garden Festival, and the fantastic restaurants that are there all year long, Epcot is the place to be for foodies!
Just this last summer while at the Disney Social Media Moms Celebration, we discovered Schofferhofer Grapefruit beer in Germany, so that was our first stop when arriving at Epcot.
I mean, we had to walk through several countries at that point and needed sustenance. No judging.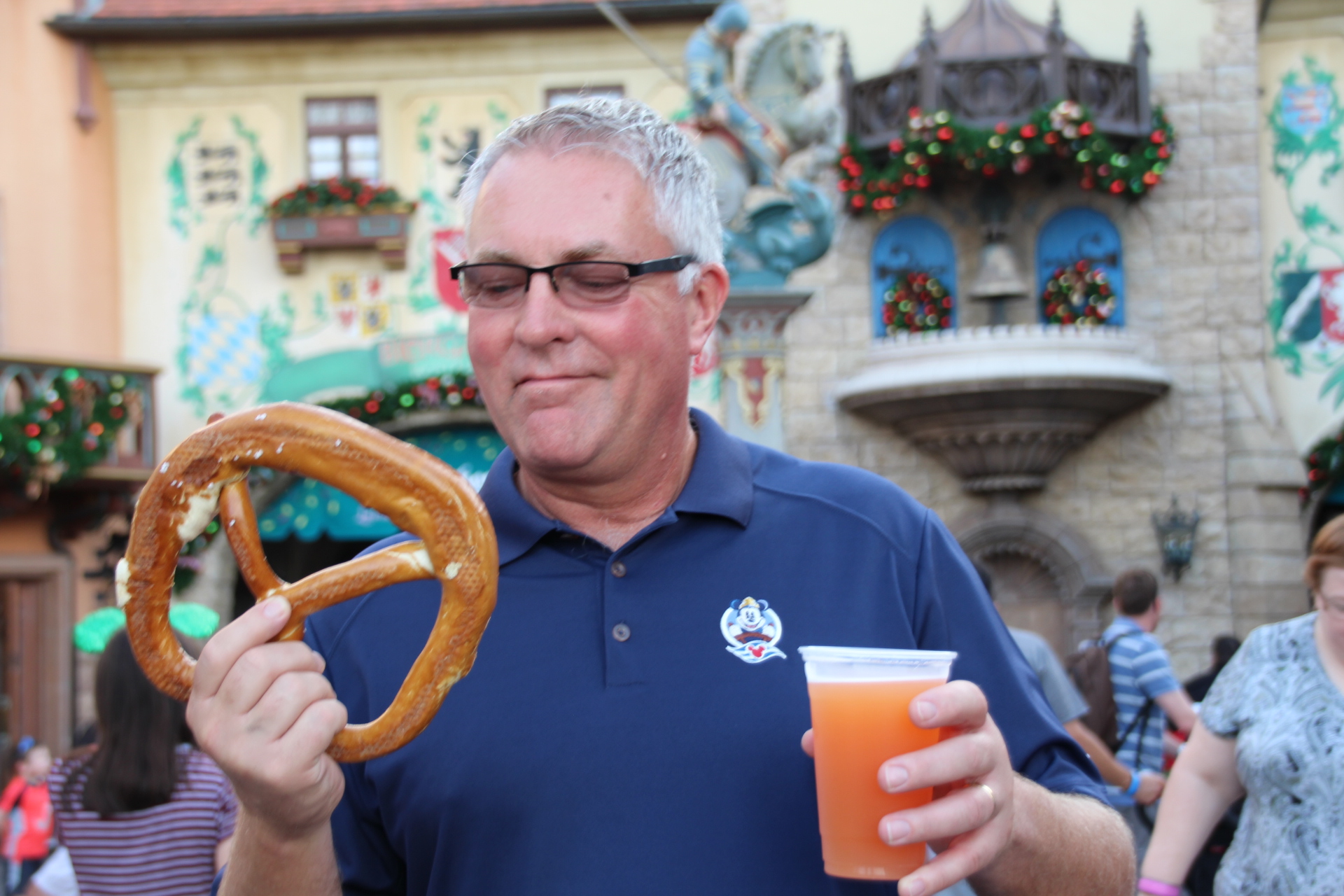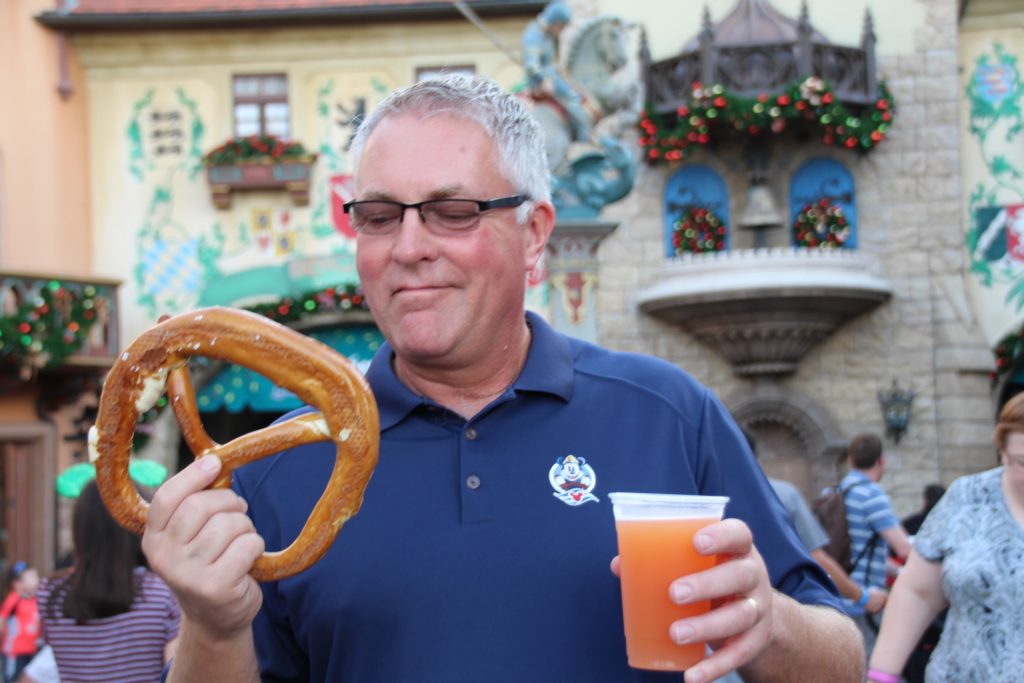 And you can't visit Germany without getting a bratwurst, right?
If you have had one in Epcot, you know what I mean. If you haven't, don't miss it next time. Epcot restaurants are the best!
And if you love that part of the world, check out my trip along the Romantic Road in Germany!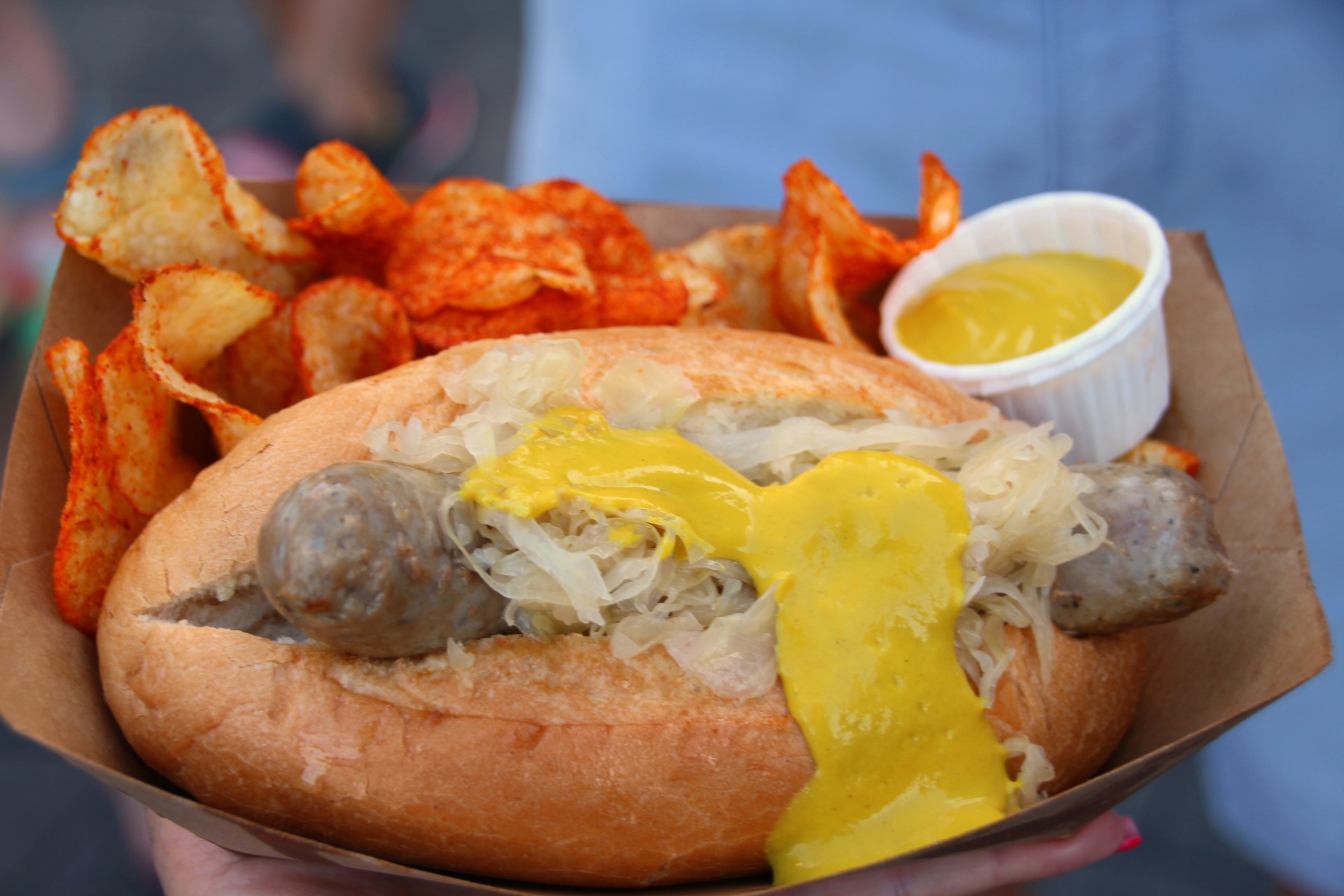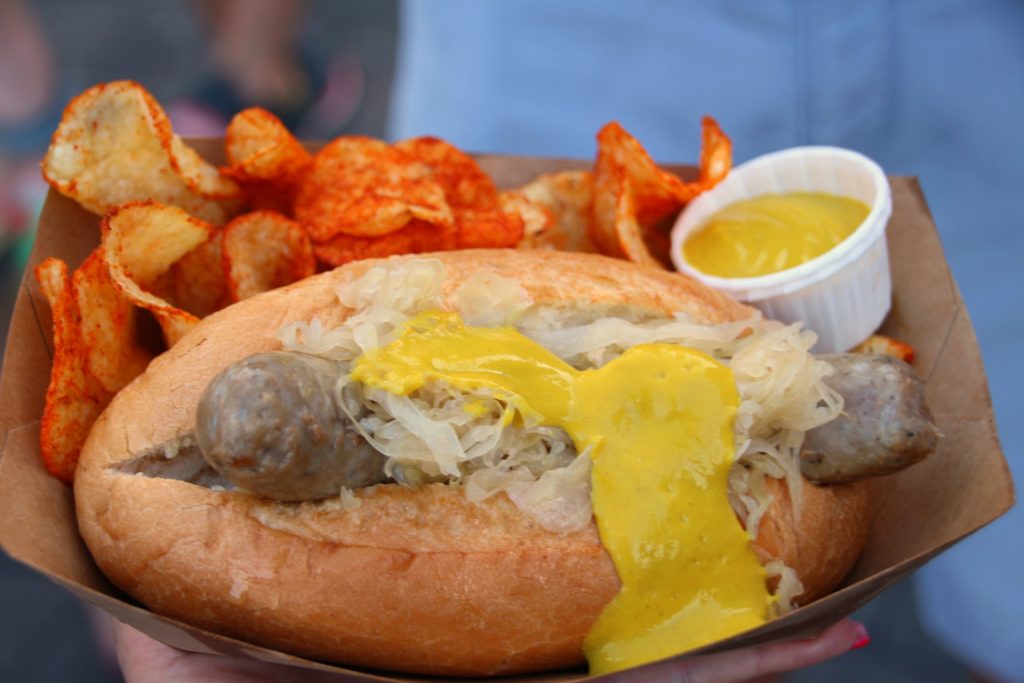 The World Showcase
Once we had our snack, it was time to explore the park.
With 11 World Showcase nations to visit, we had a lot to do, and you can get stamps on your Passport for each stop. It's a fun keepsake!
One of our favorite performances was in Mexico.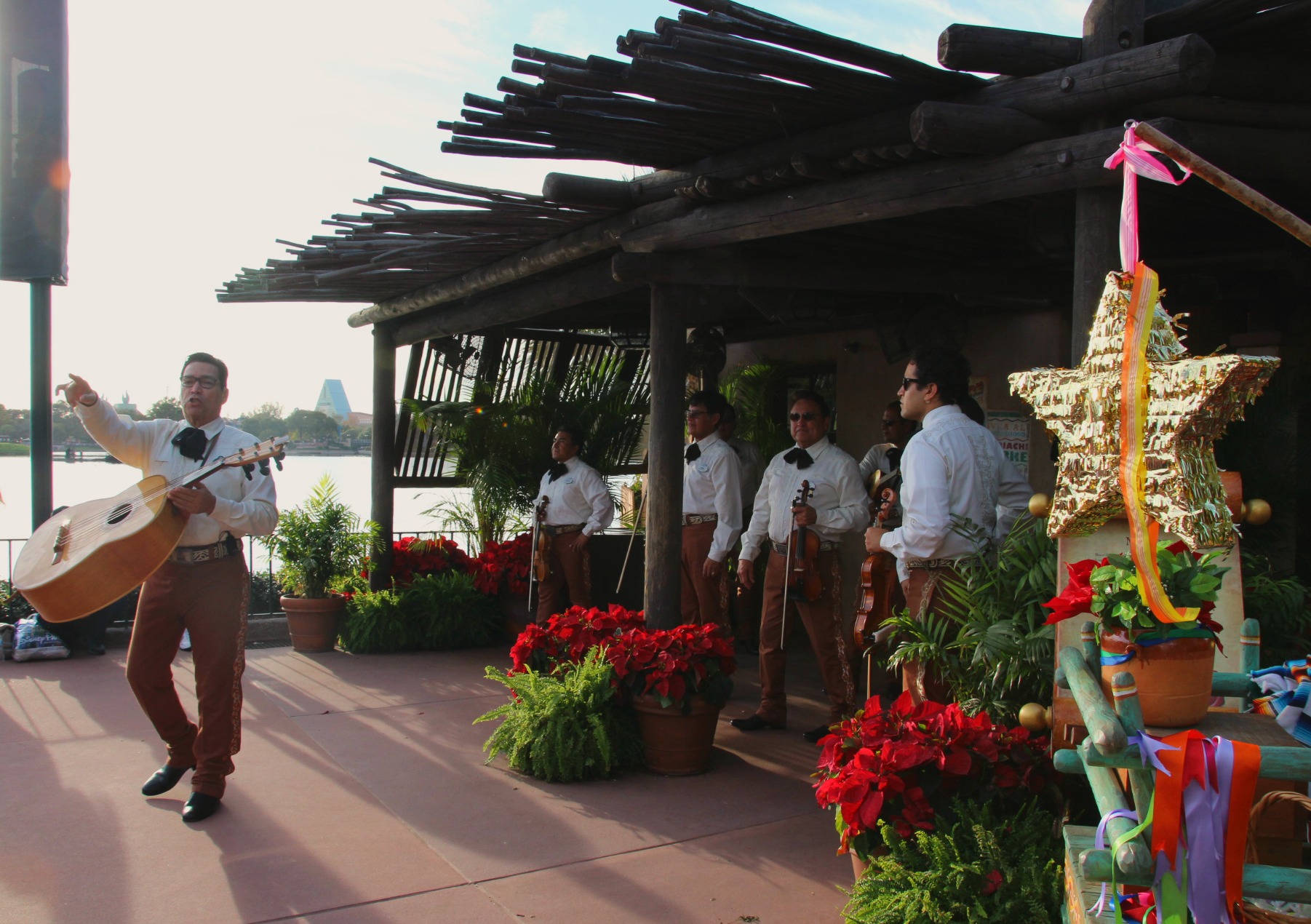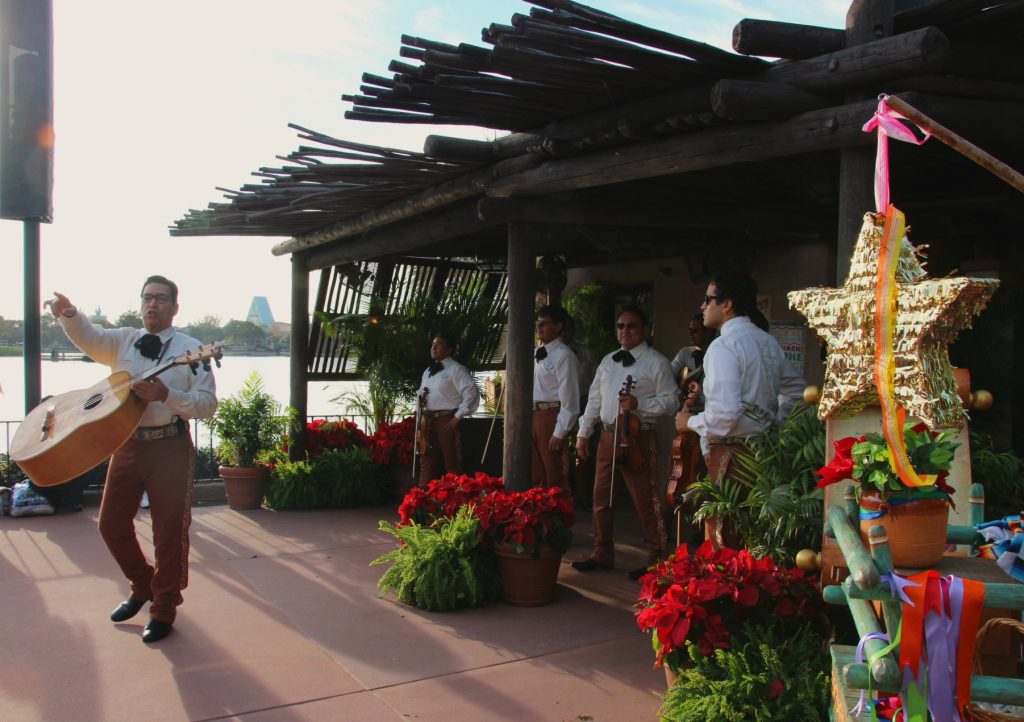 During the performance, you will learn about the holiday traditions of Mexico. It really is fascinating, and as many times as we've seen it, we have to stop and listen every time.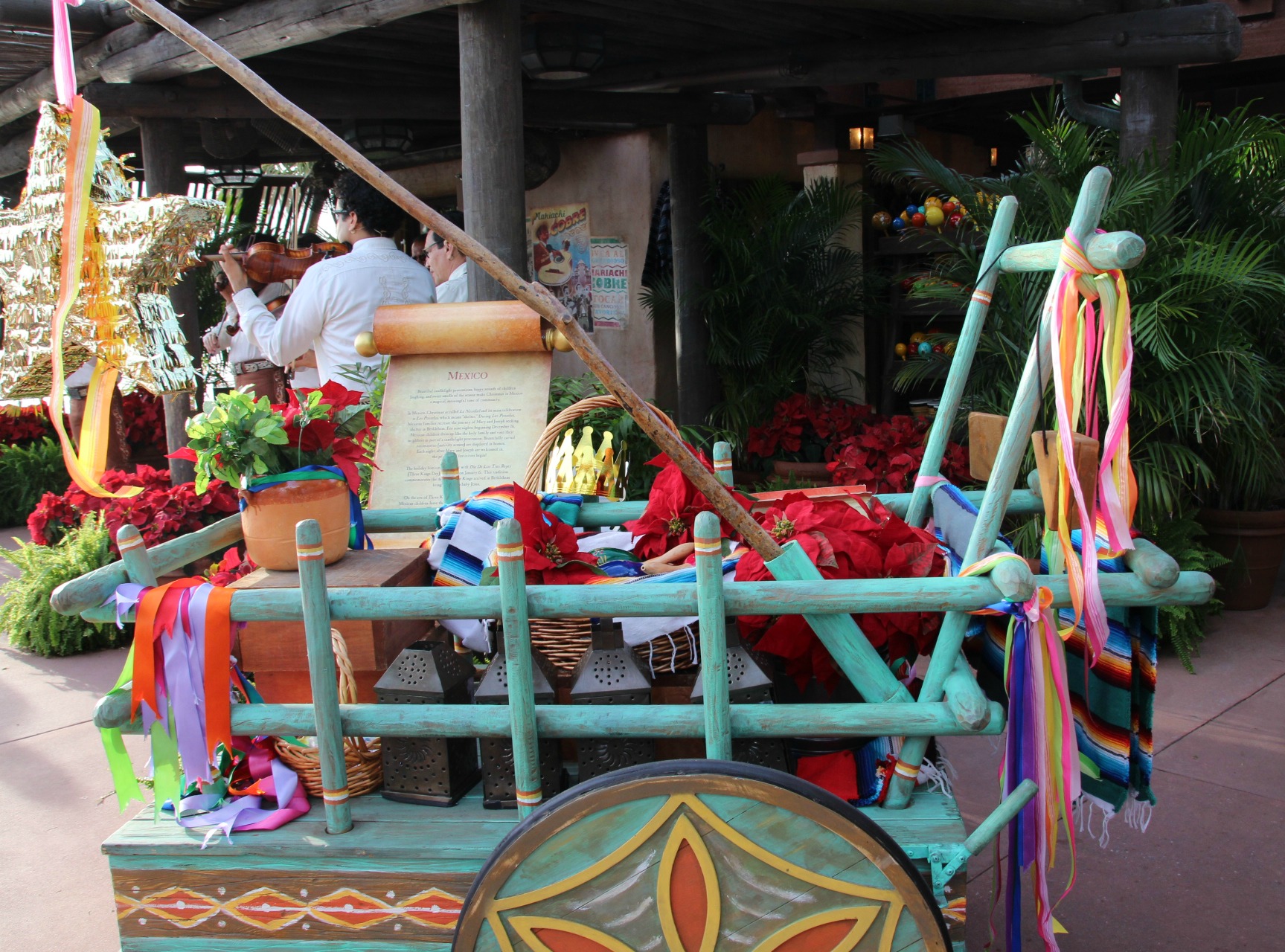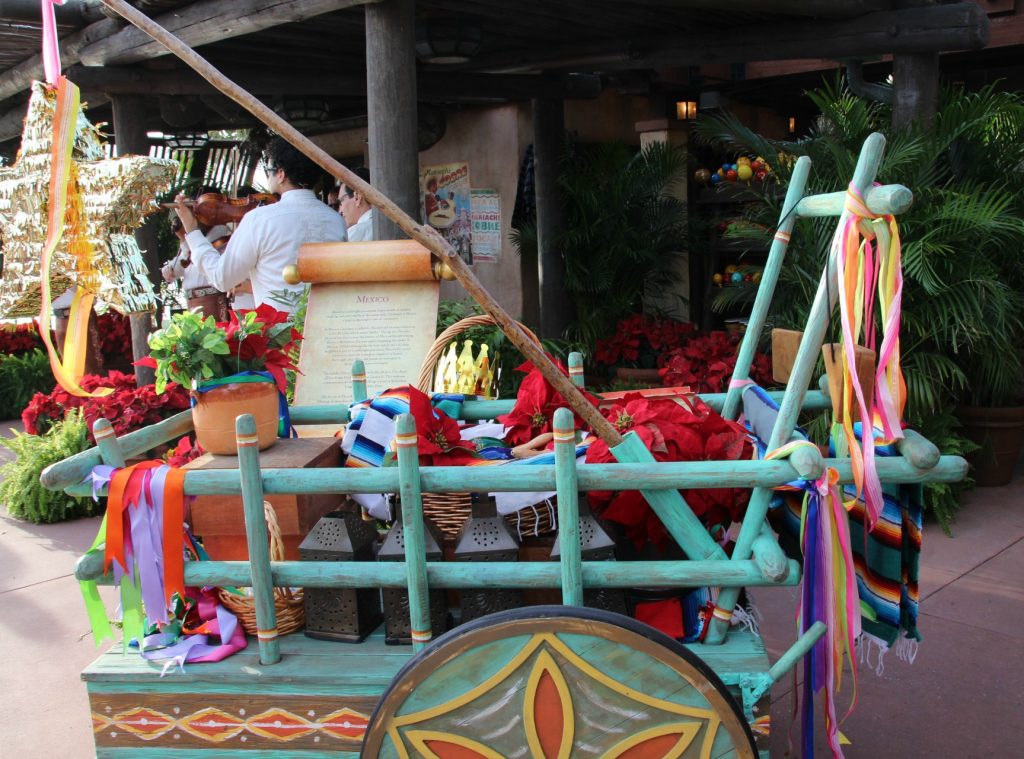 Continue on through all the countries to discover more holiday celebrations and decorations.
I loved the Victorian Christmas trees, and learning about the first Christmas cards.
Did you know the popularity of Christmas cards led to the creation of the greeting card industry? And it cost just a penny to send a card back in the 1800s.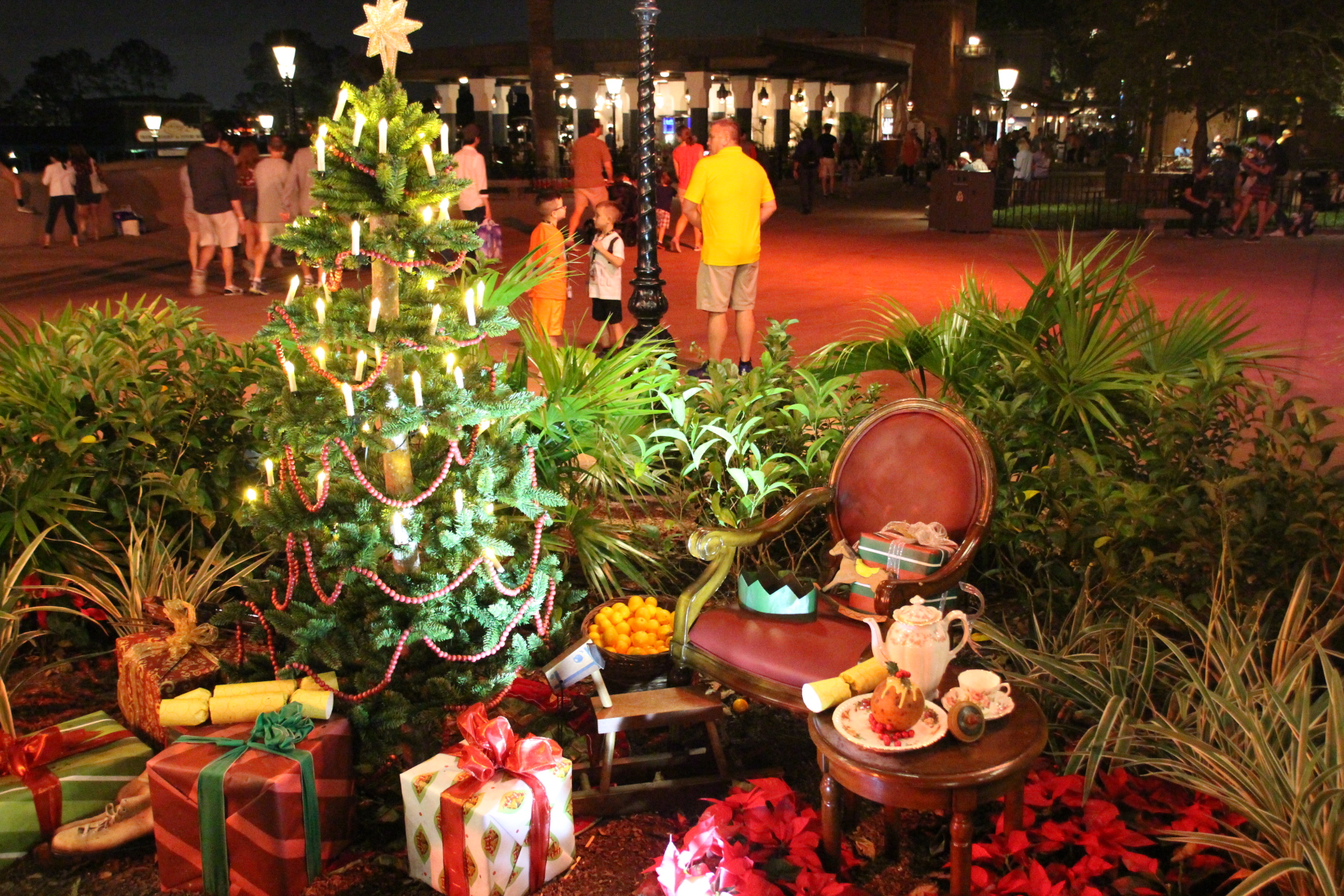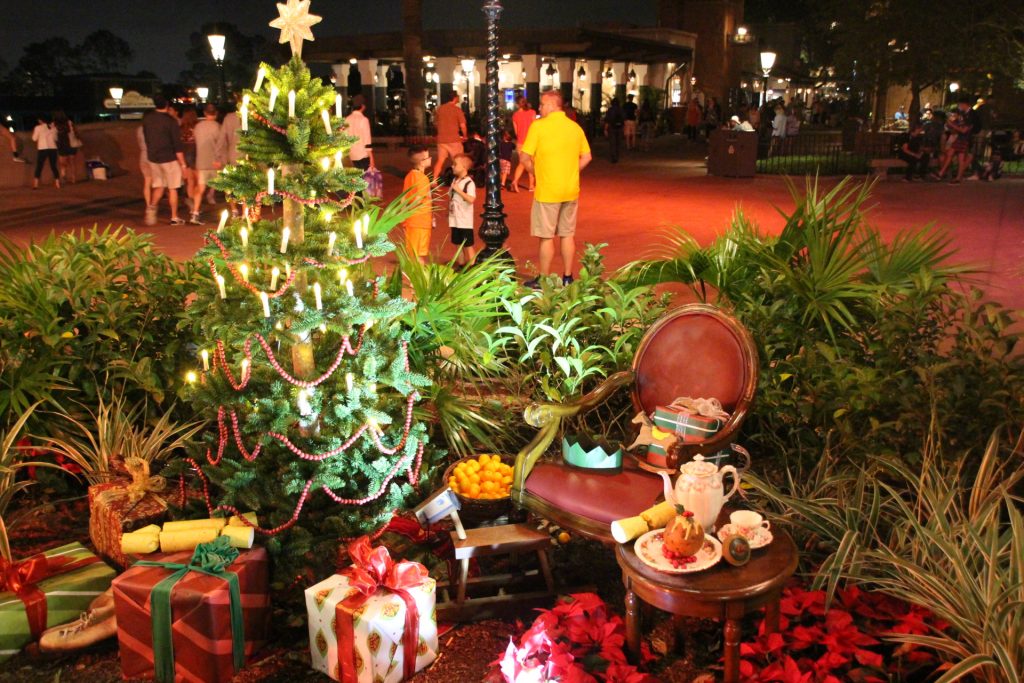 A walk around Epcot will have everyone in a holiday mood!
See Santa Claus
Besides the live productions and decorations, the kids can see Santa and Mrs. Claus at The American Adventure. Santa even takes notes when the kids share their Christmas list!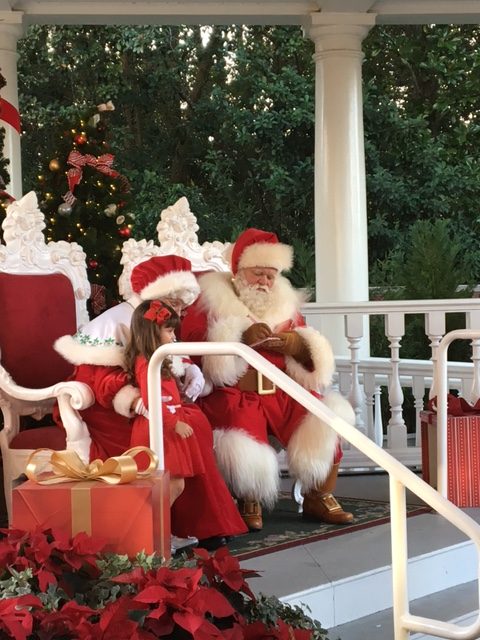 Candlelight Porcessional
The main reason we decided to visit the park on this particular day was the Candlelight Processional.
In case you aren't familiar with this program, it's the Biblical story of Christmas told by a celebrity narrator accompanied by a 50-piece orchestra and amazing choir.
This year, there were 12 narrators, including Anthony Mackie, Whoopi Goldberg, Neil Patrick Harris, and Steven Curtis Chapman.
We were thrilled to be able to get tickets to the show narrated by Jim Caviezel, who played Jesus in The Passion of the Christ.
You may also know him from roles on CBS' Person of Interest as well as The Count of Monte Cristo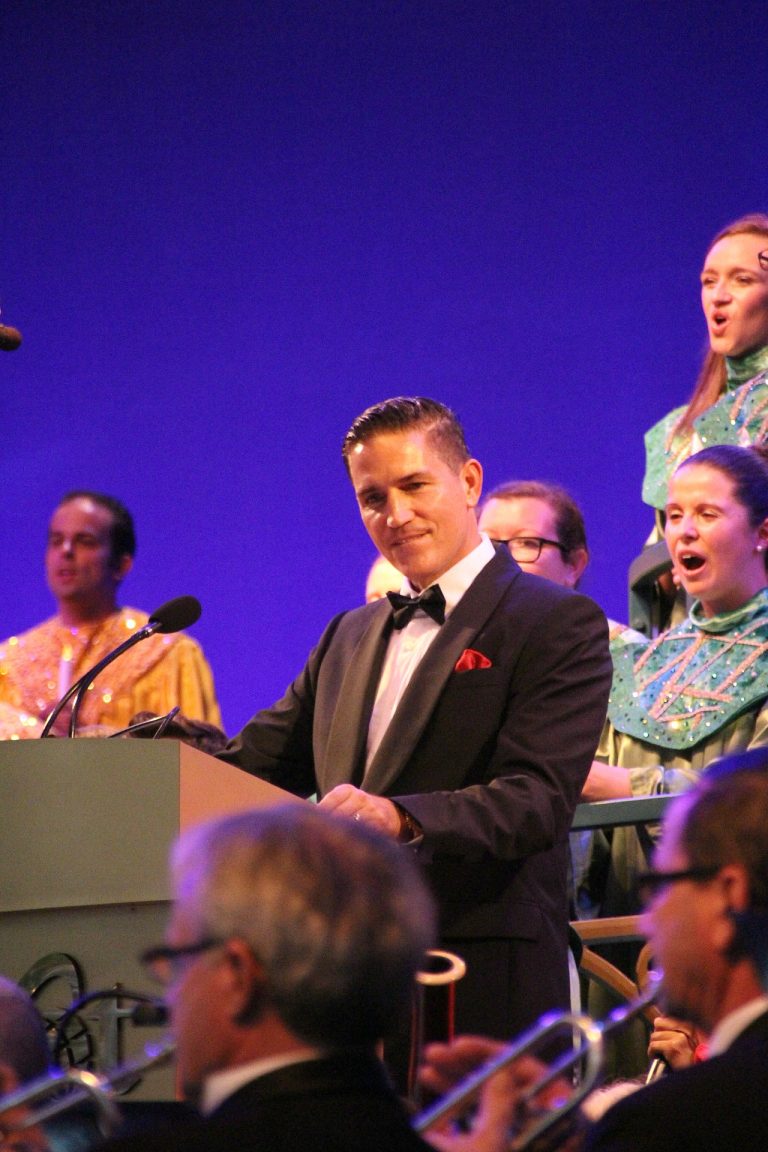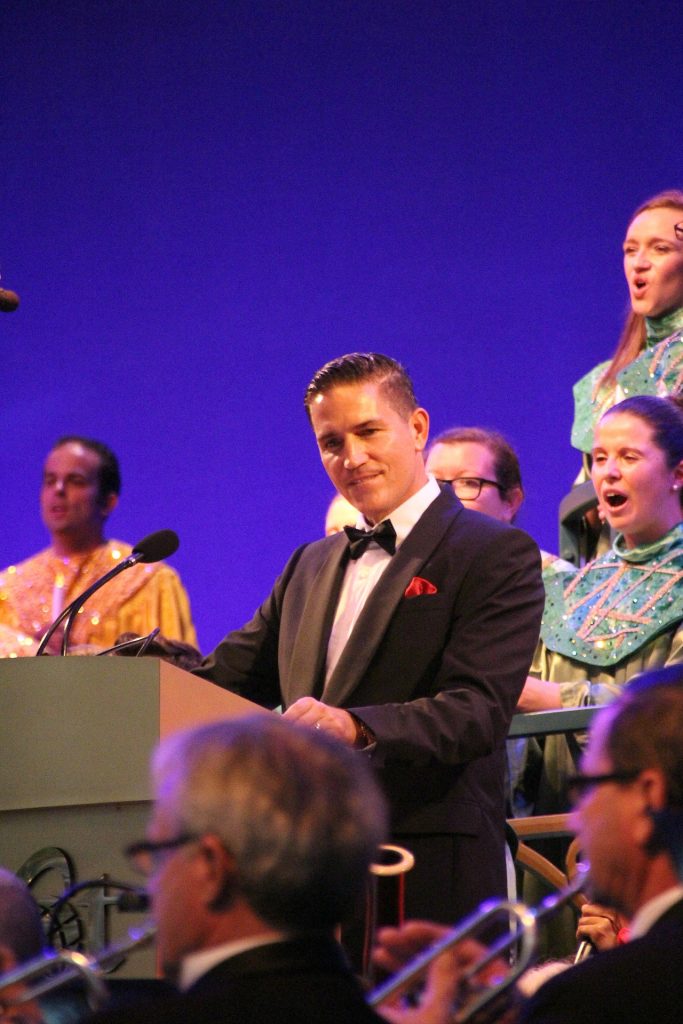 Caviezel joked that his playing Christ did not have much affect on his 6-year-old, who was in the audience, but seeing Mickey Mouse was a very big deal.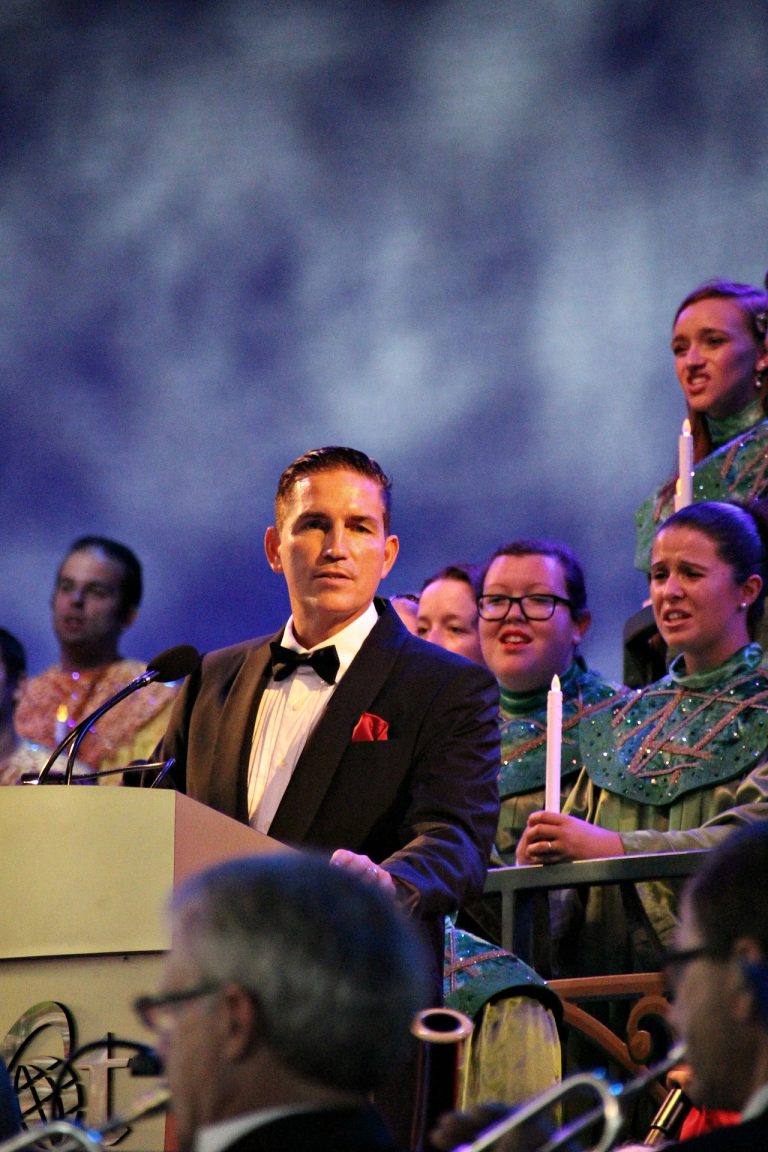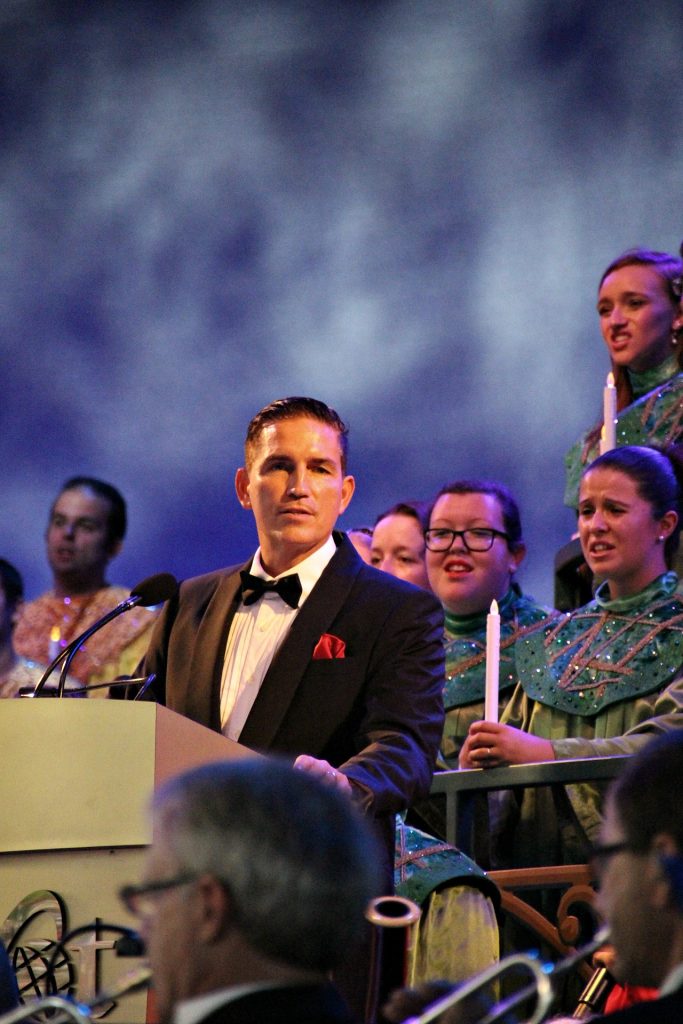 The choir was truly amazing, and it was clear Caviezel enjoyed it, too.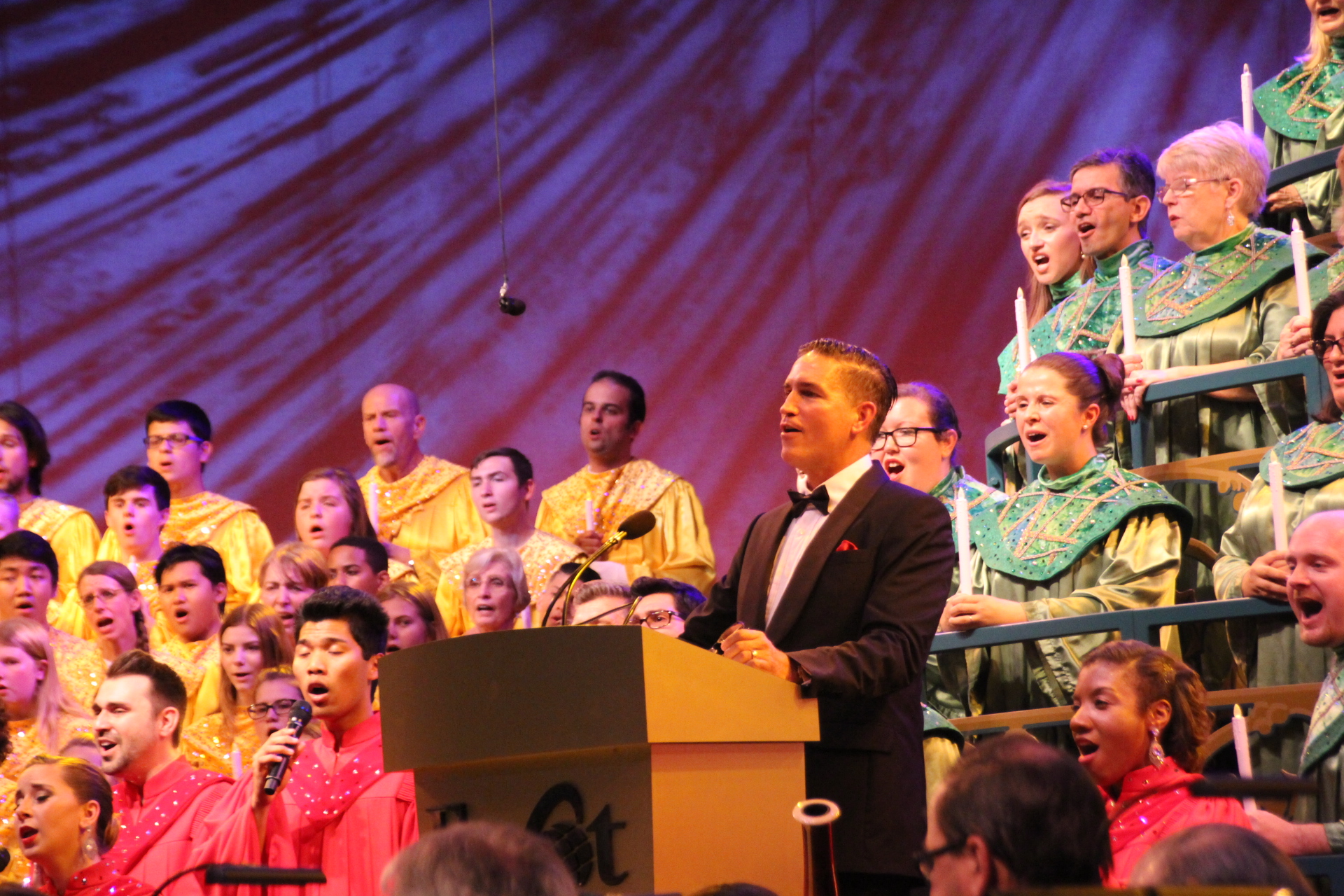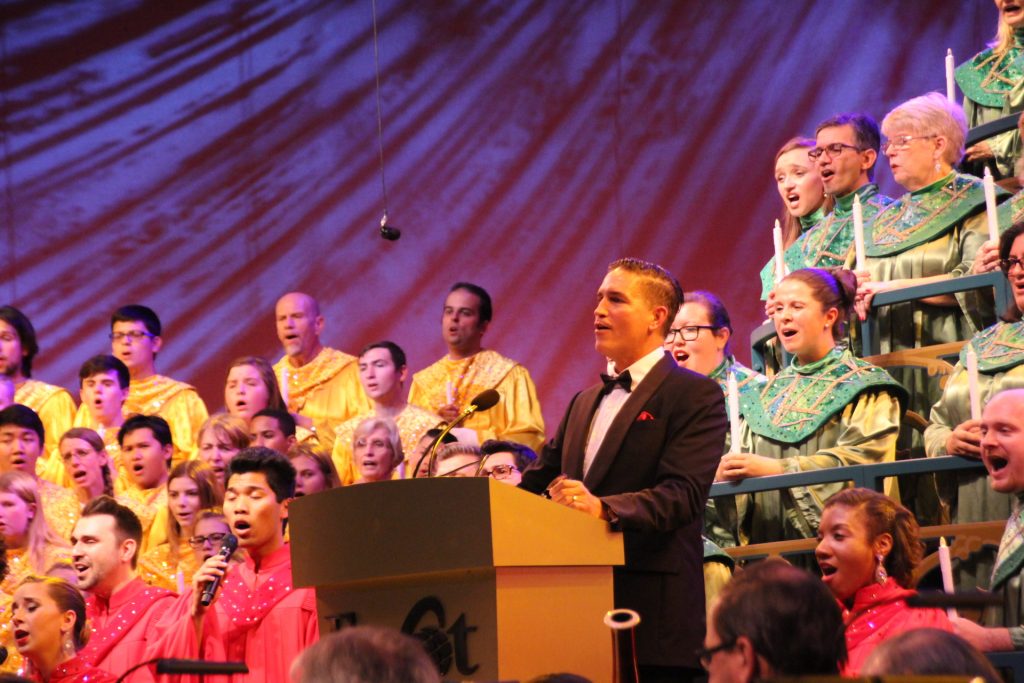 Seats fill quickly for this show, so you will want to get in line early. There are dining packages available that will guarantee seating, which is a great option.
I was sorry we missed Joyful, the Gospel Celebration, but we just didn't have time to do it all.
Closing Fireworks Celebration
We ended the evening as we always do at Epcot, with IllumiNations. If you haven't seen it, this is not your ordinary fireworks display. It's absolutely spectacular.
It begins with The Story of the Earth, where you'll see the 350,000-pound Earth Globe, the world's first spherical video display system.
This presentation is truly magical, and during the holidays there is a special Holiday Finale.
Please find your spot to watch and enjoy. Many people think they can watch and walk as they are leaving the park, but you miss so much of the story. It's best to find a spot to relax so you can really soak it all in.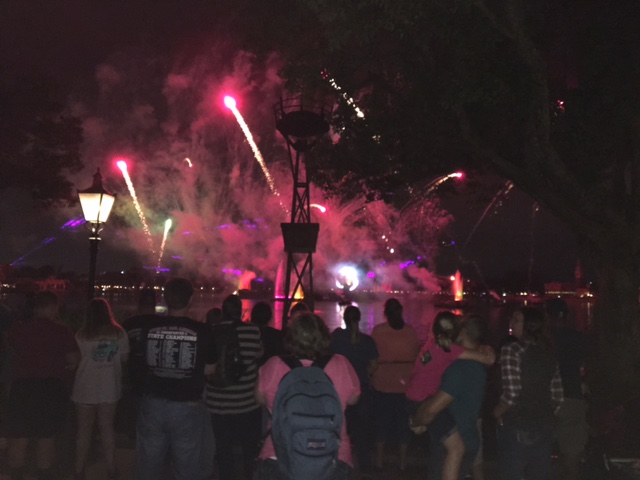 The Epcot Festival of the Holidays is a special celebration you and your family will always remember. And making memories is what the holidays are all about, right?