I was excited to attend an exclusive preview of the amazing Epcot International Festival of the Arts.
You may be hearing all the buzz about this new festival at Epcot, and there is a reason people are talking about it.
The 90-minute preview gave our small group a taste (literally!) of what to expect from Epcot's newest festival.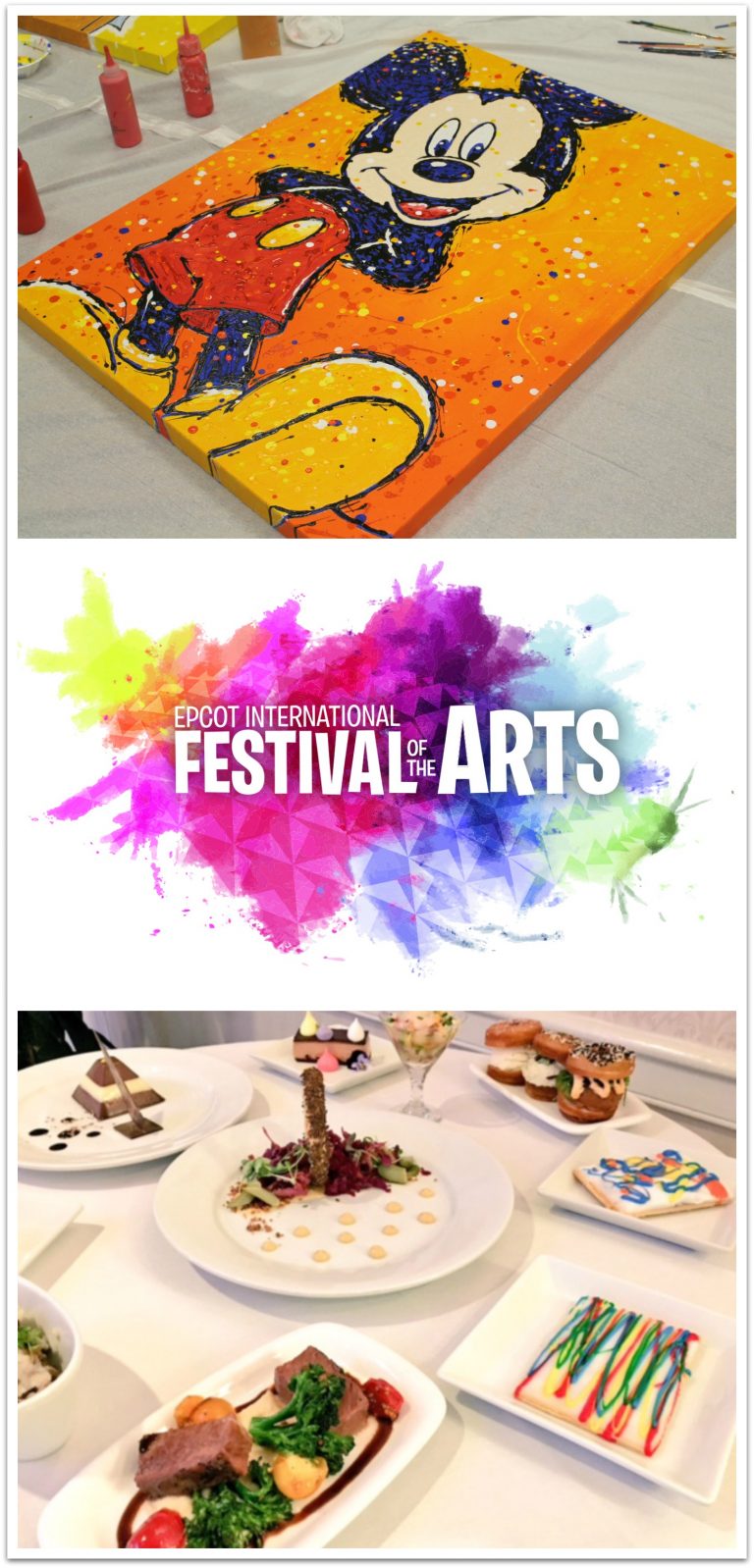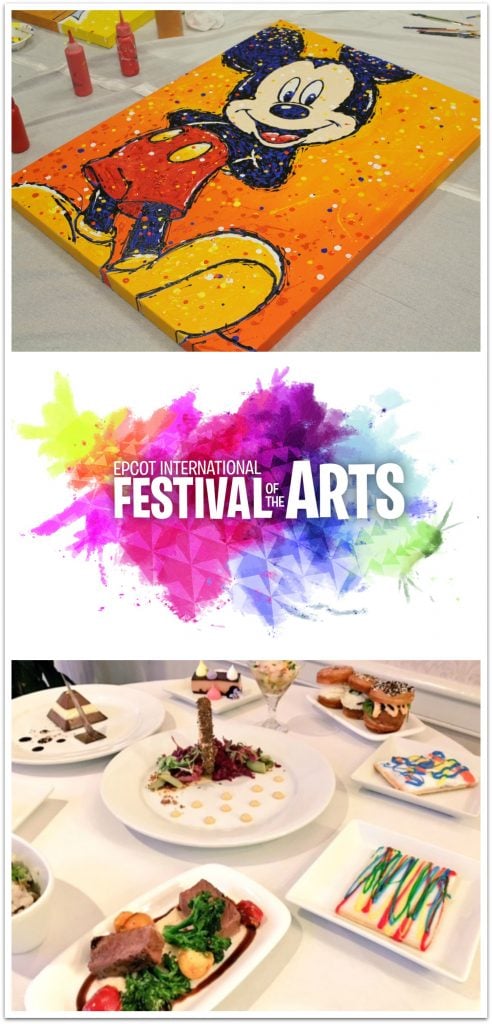 Currently, there are two very big annual festivals at Epcot.
The Food and Wine Festival begins August 31 and ends November 13 this year, and features special booths all over the park showcasing food and drinks from around the world. Celebrity chefs wow the crowds with their crazy culinary feats at low-cost demos, kids can check out the scavenger hunts, and the Eat to the Beat concerts (included with admission) feature a huge line-up of popular bands.
The Flower and Garden Festival runs March 1 through May 29, and transforms the park into a garden of gorgeous topiaries of our favorite Disney characters. Flower beds splash even more color across the park, so bring your camera. Better yet, pay a little extra for a photo pass. It's the perfect time to get a spectacular Christmas card photo! As with the Food and Wine Festival, there are themed food and beverages.
Epcot International Festival of the Arts
We were able to hear first-hand about the inspiration behind this new festival from Dave Kesting, the General Manager of Epcot World Showcase.
He shared that the other two festivals have always incorporated food, and as there are performances at both events, the performing arts play a role.
With the International Festival of the Arts, both fine arts and performing arts will be combined with the culinary arts that Disney does so well.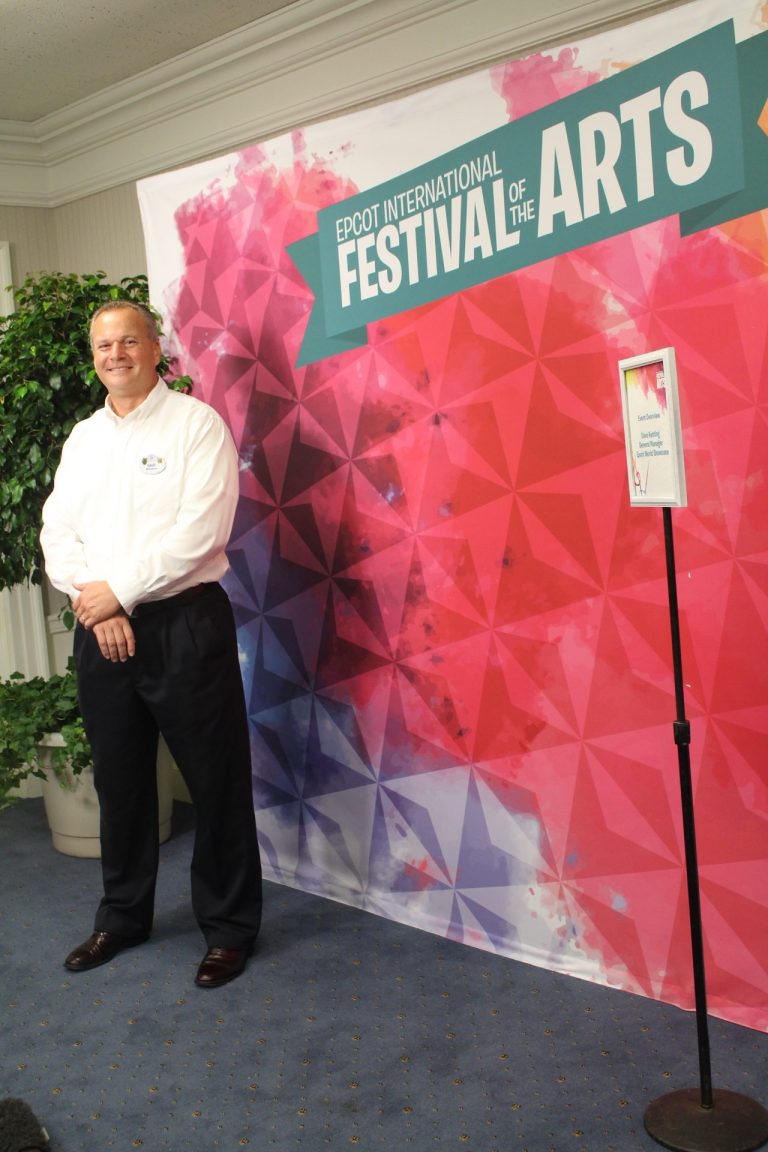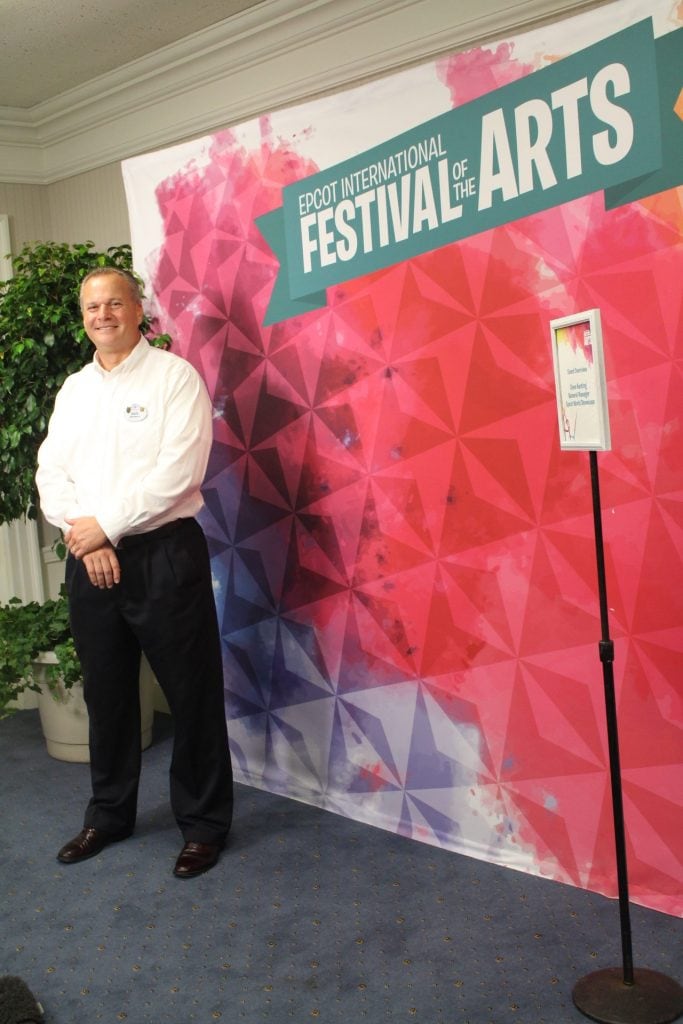 Seven booths will be set up for culinary creations:
The Painter's Palate
Trio of Savory Croissant Doughnuts or "Cronuts"
Whipped Herb Cream Cheese with Sea Salt
Chicken Mousse with Fresh Herbs and Everything Bagel Seasoning
Spicy Tuna with Sriracha Mayonnaise and Sesame Seeds (Unbelievably delicious!)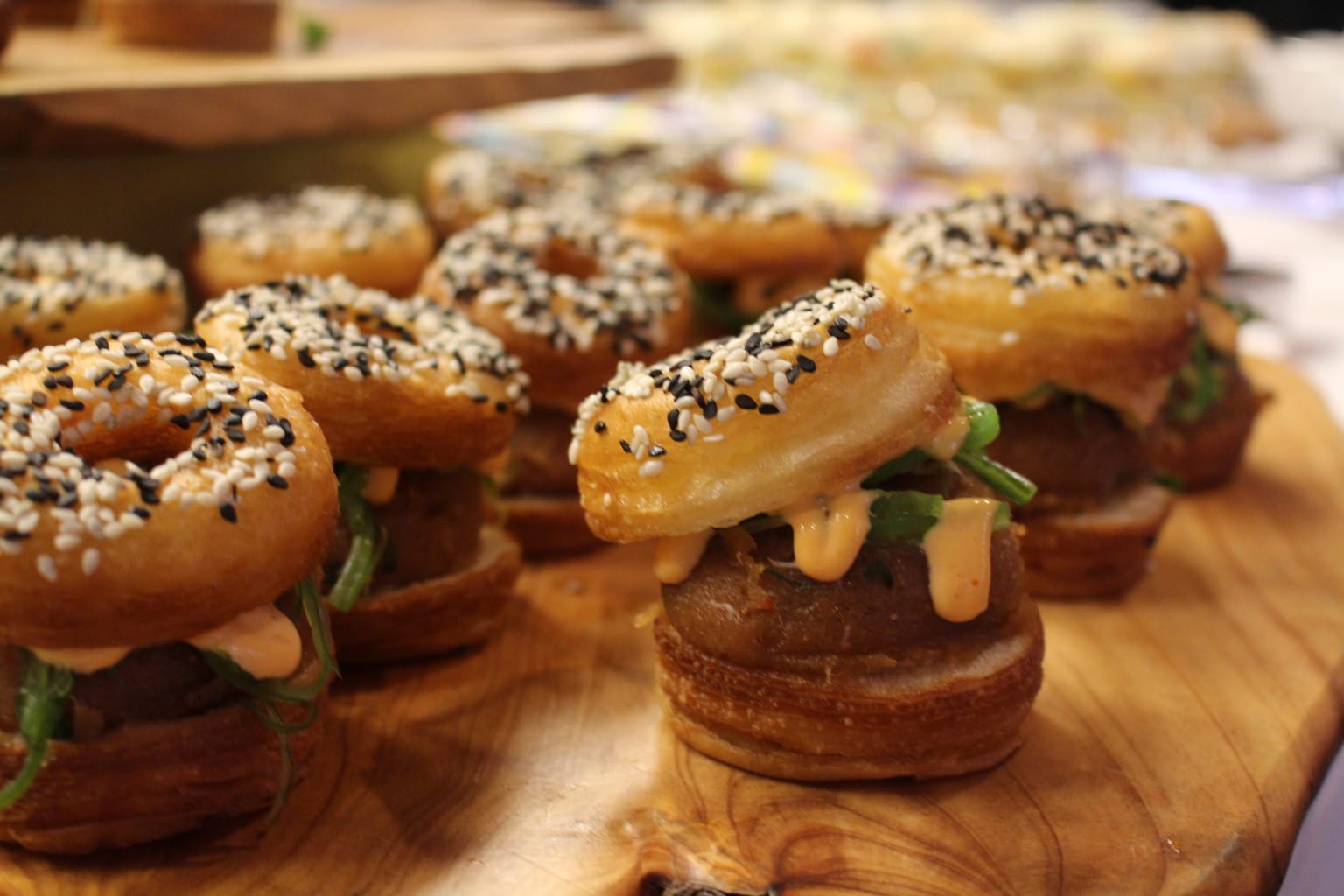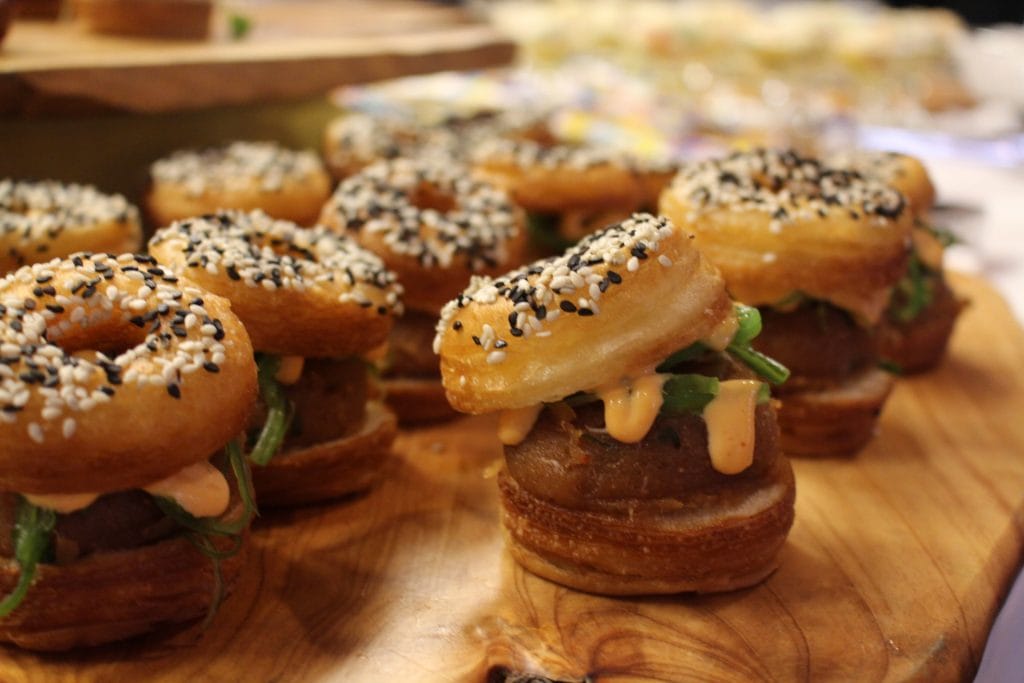 Pop't Art: Abstract-designed Sugar Cookie with Chocolate Hazelnut Filling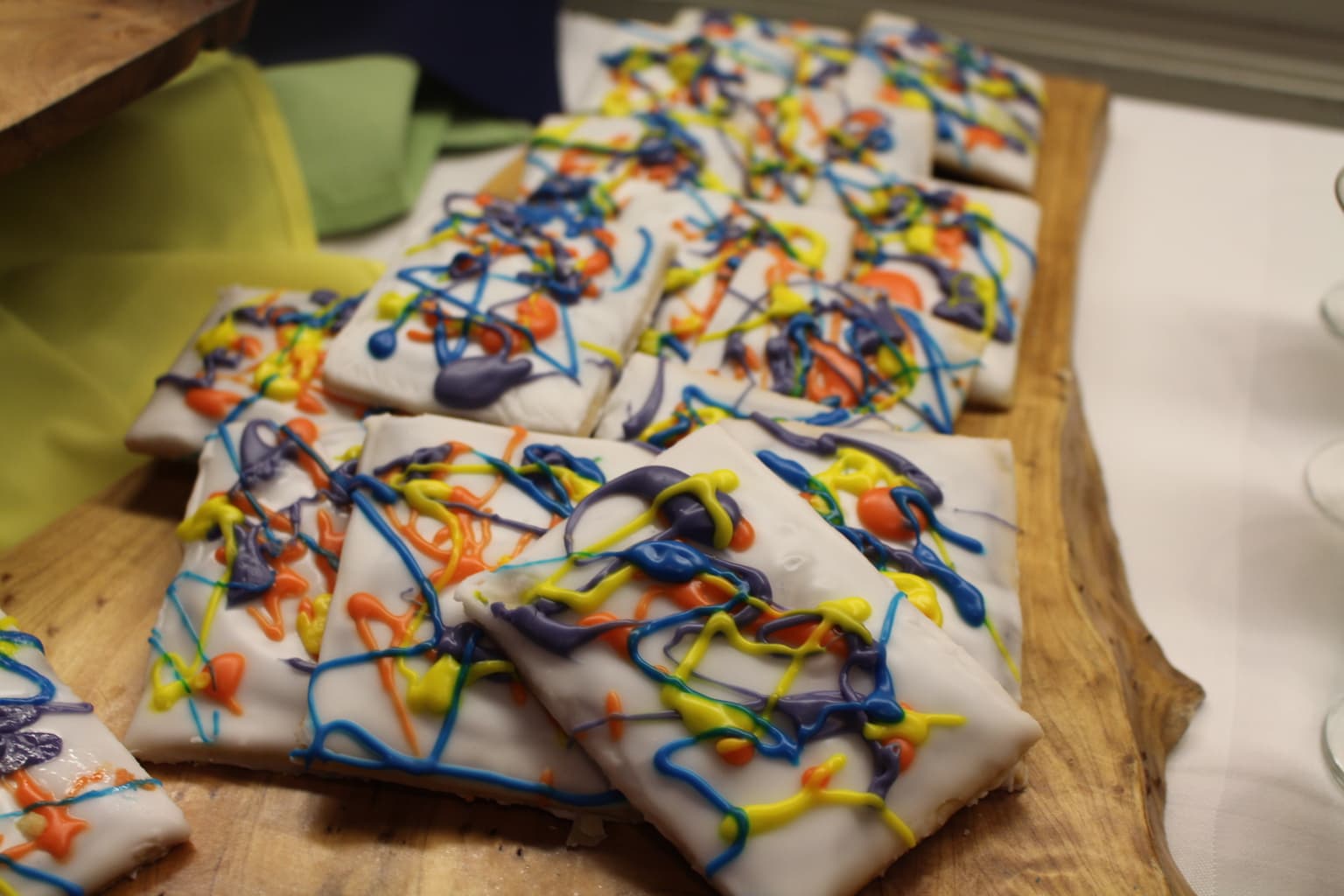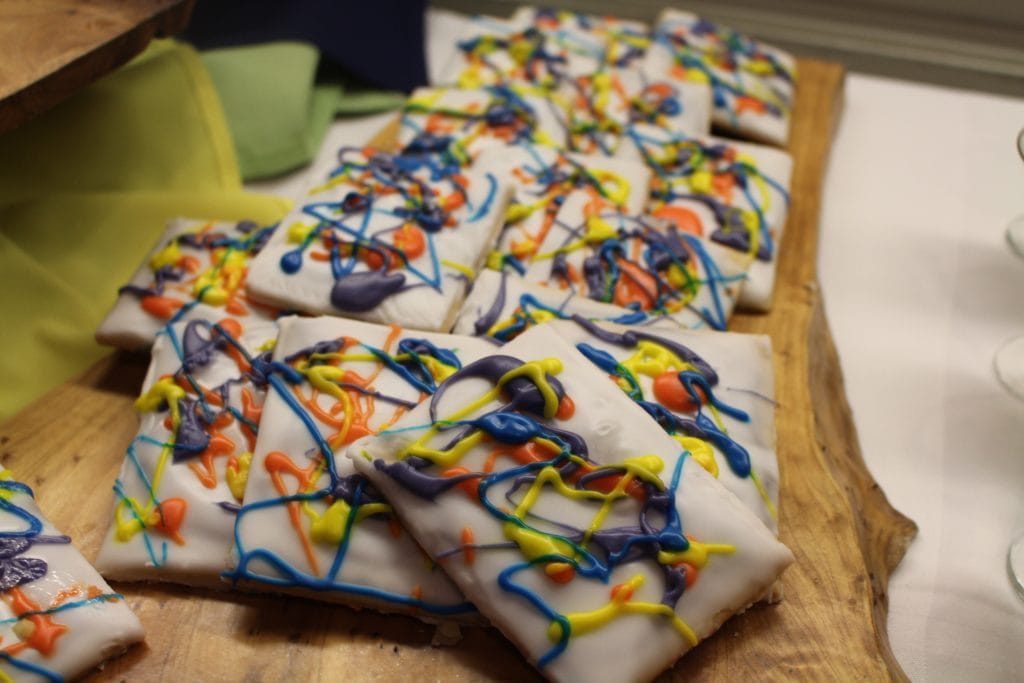 Pop Eats
Shrimp Ceviche with Lime Mint Foam (Wonderful!)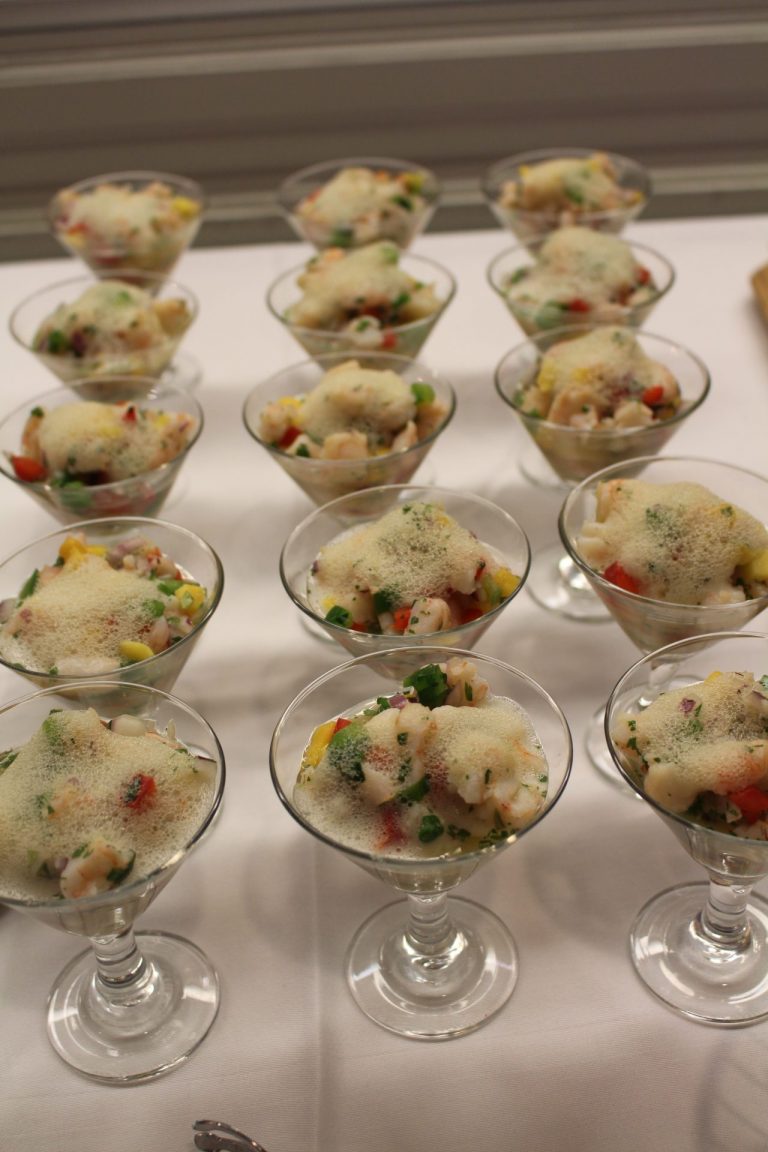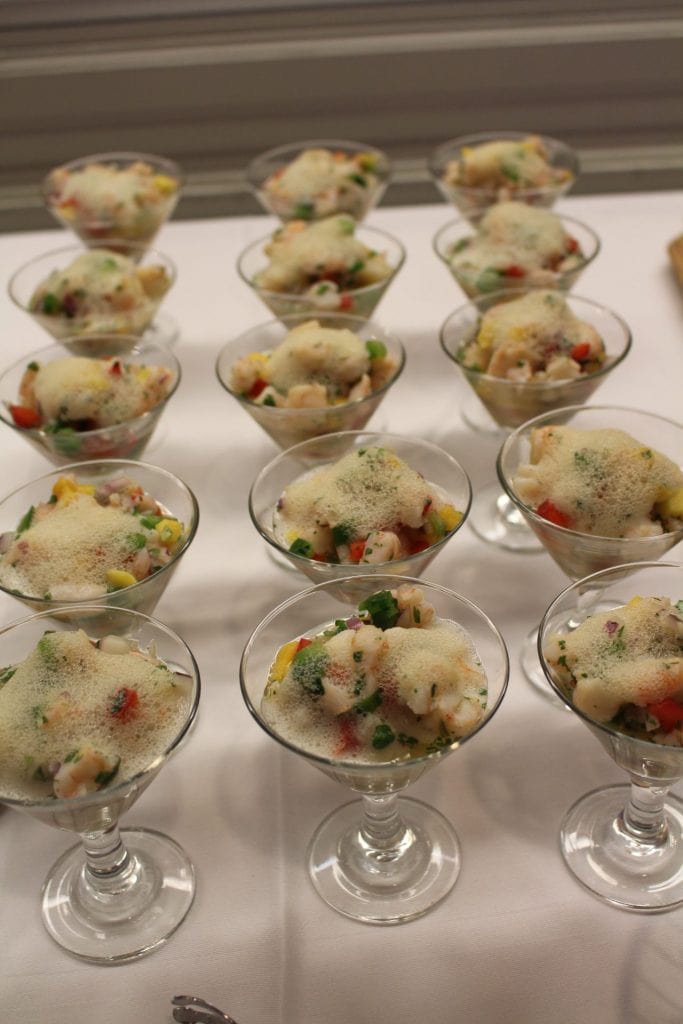 Pop't Art: Modern-designed Sugar Cookie with Chocolate Hazelnut Filling
Cloudem Silver Sparkling Wine- This was the first time I had tried this sparkling wine and it was wonderful, as was the Campo Viejo Rioja Reserva Art Series, paired with the short rib, below.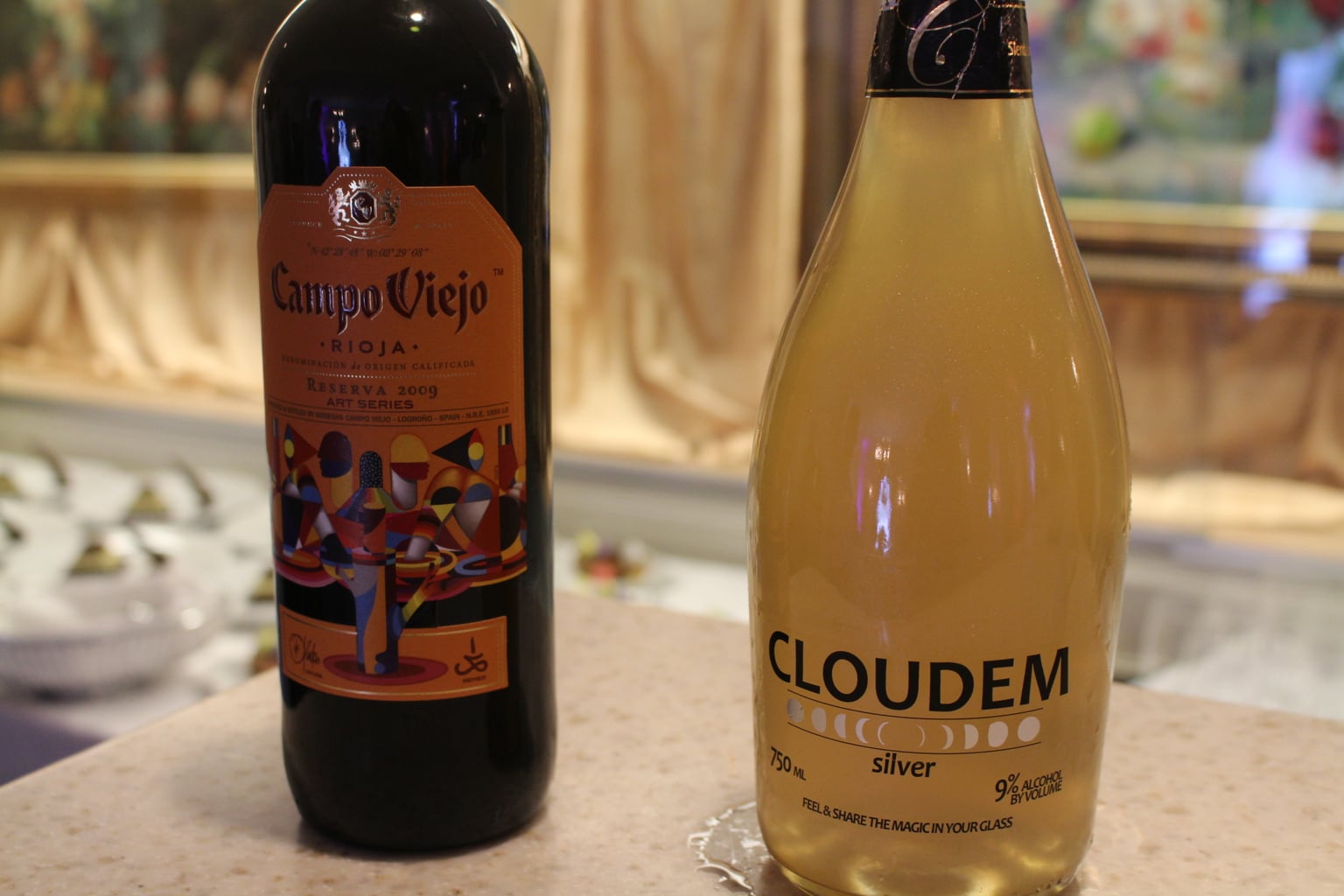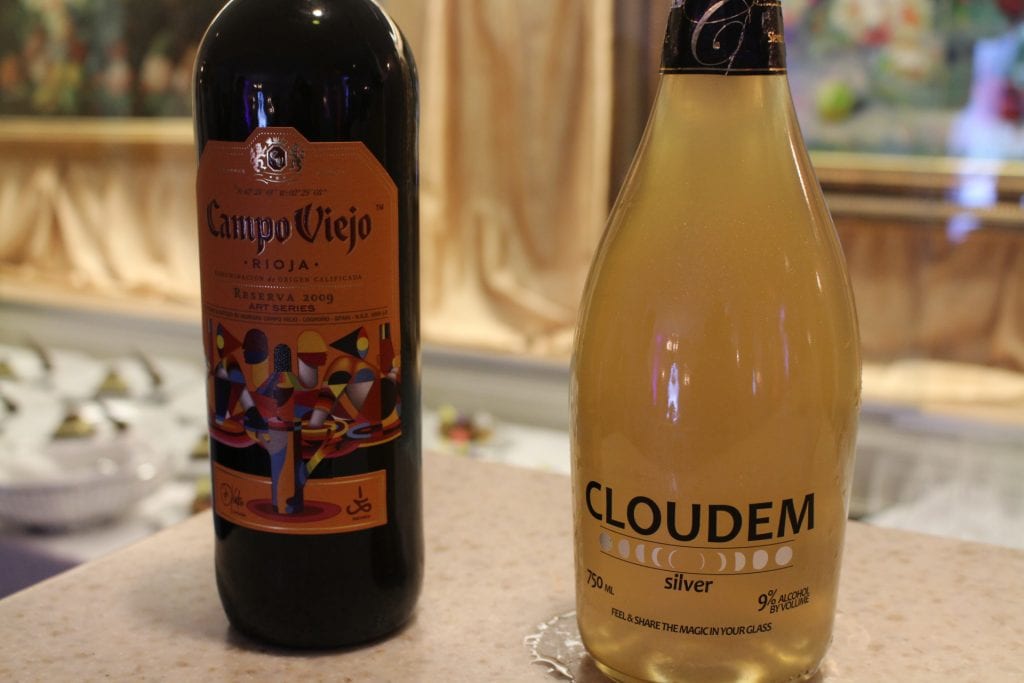 Decadent Delights
Crisp Caramel Chocolate Mousse Bar, Flavored Merengue Kisses and Passion Fruit Sauce
Masterpiece Kitchen
Triple Chocolate Mousse, Chocolate Crunch, Dark Chocolate Sauce and Gold Leaf from Disney's Master Pastry Chef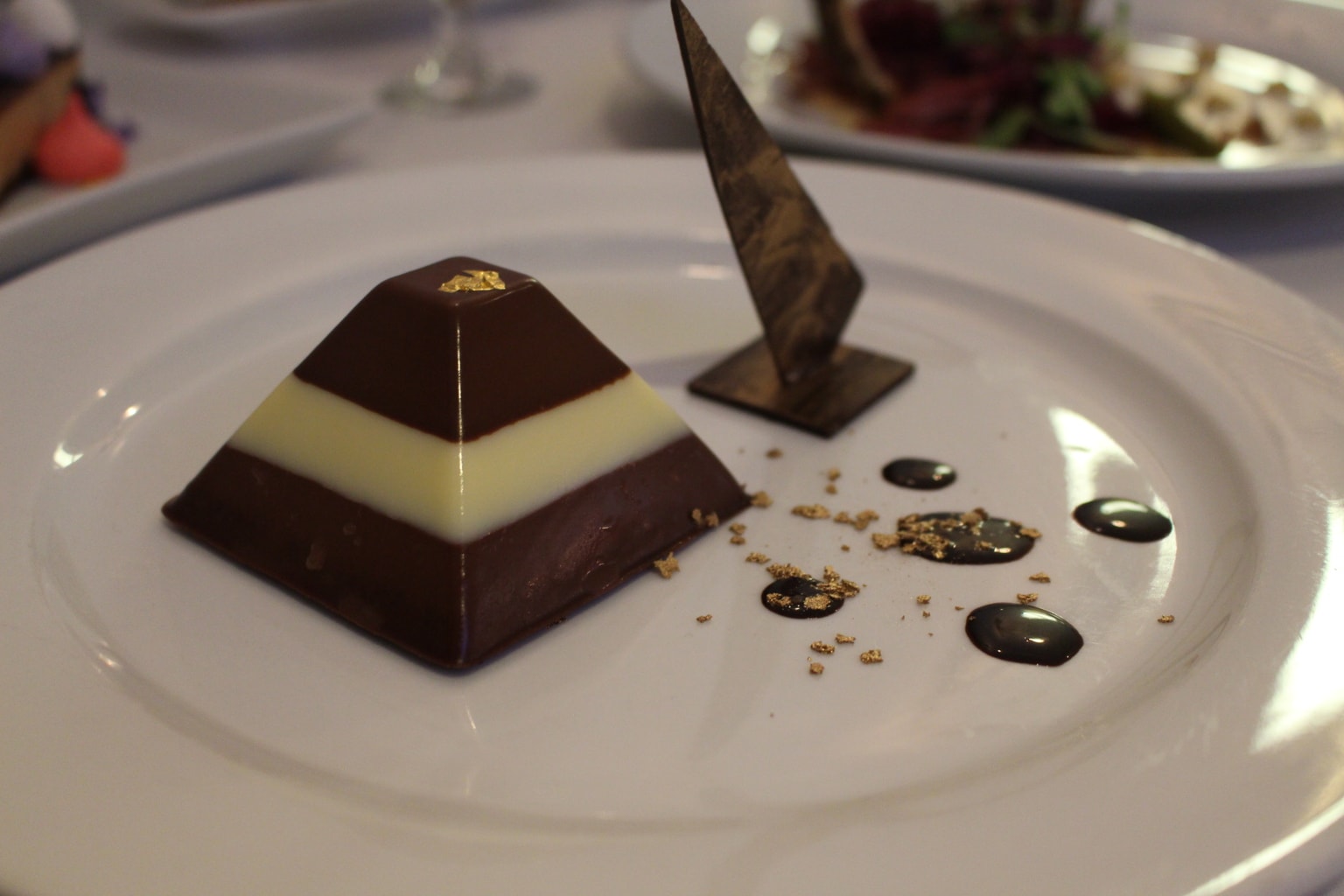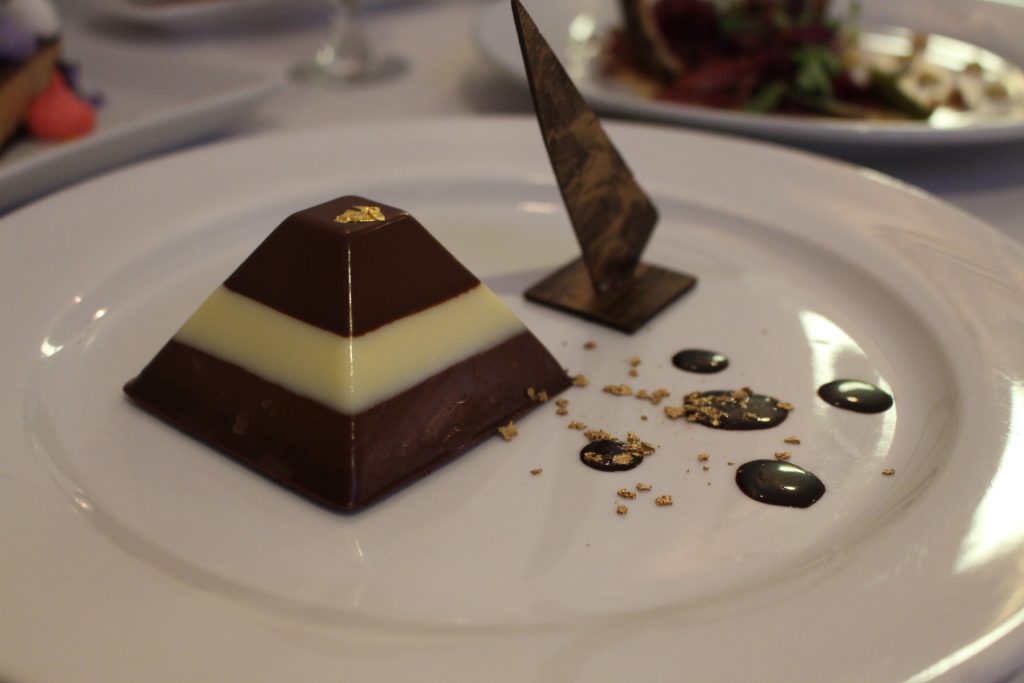 Wild Mushroom Risotto, Aged Parmesan, Truffle Shavings and Zinfandel Reduction
E=AT²
Classic Reuben with Shredded Corned Beef, Thousand Island Dressing, Pickled Red Cabbage and a Rye Curl. (My personal favorite!)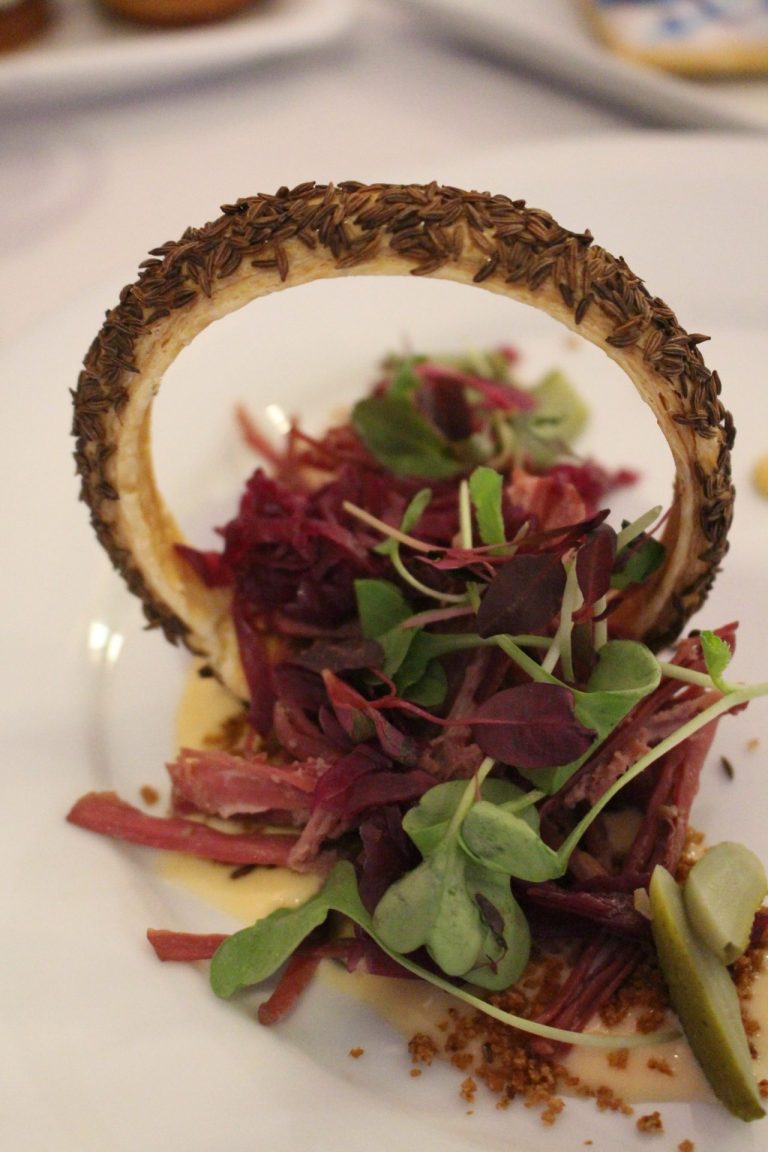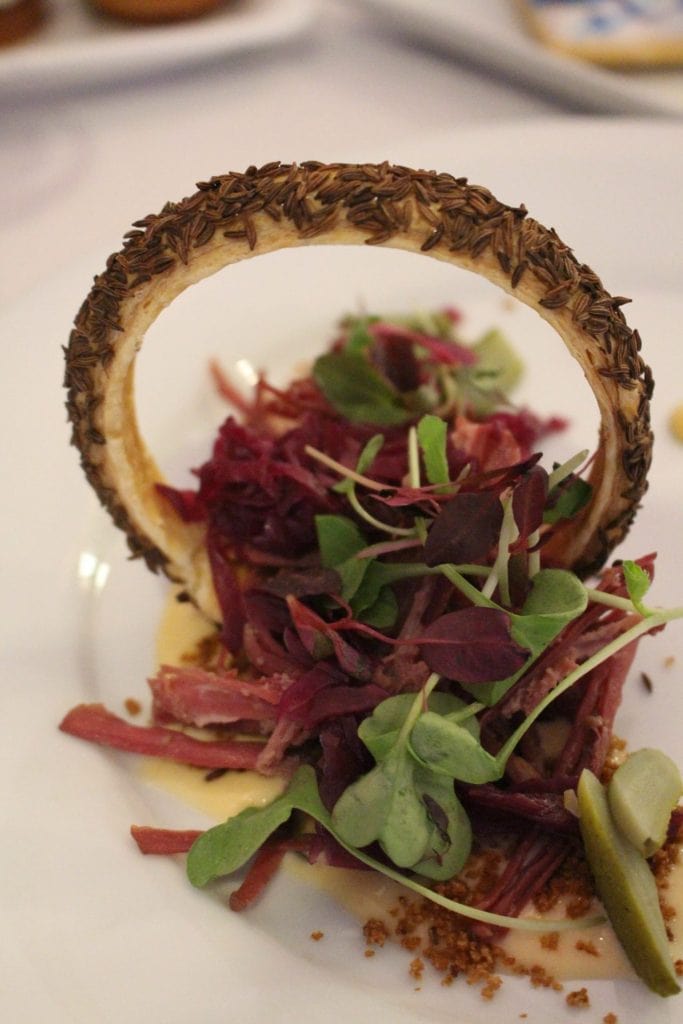 Figment Art Painting with Chocolate Easel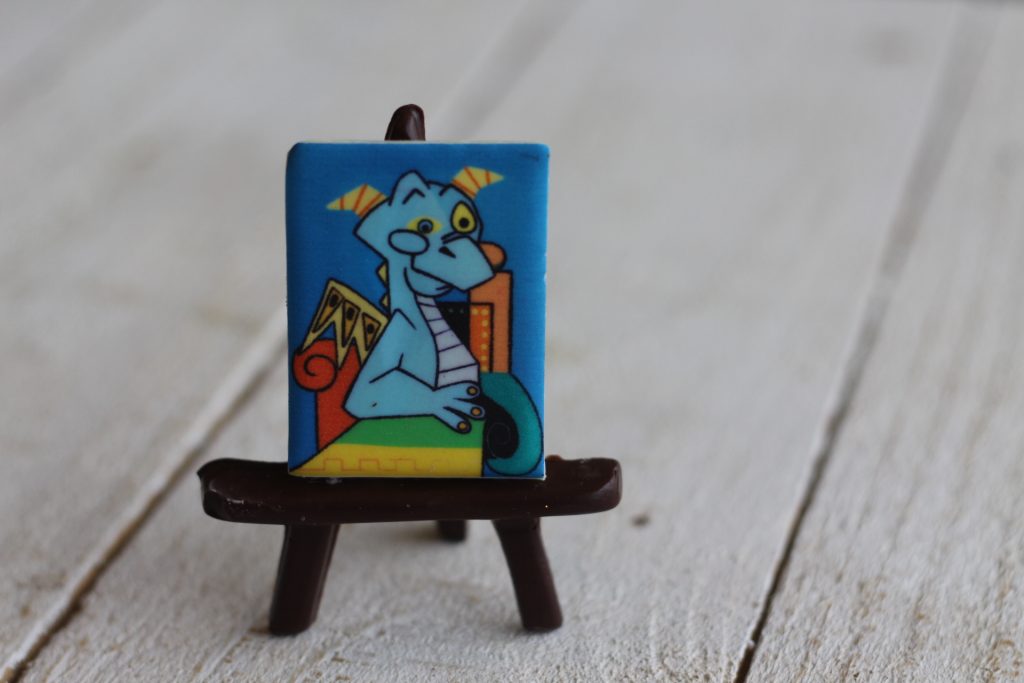 Deconstructed Breakfast: Twinings® Apple Chai Tea Shake with Cream Bourbon garnished with a Waffle Crips and Candied Bacon. I heard this was fantastic!
The Artist Table
Pan-Seared Scallop with Chorizo, Roasted Red Pepper Coulis and a Parmesan Crisp (So good!!)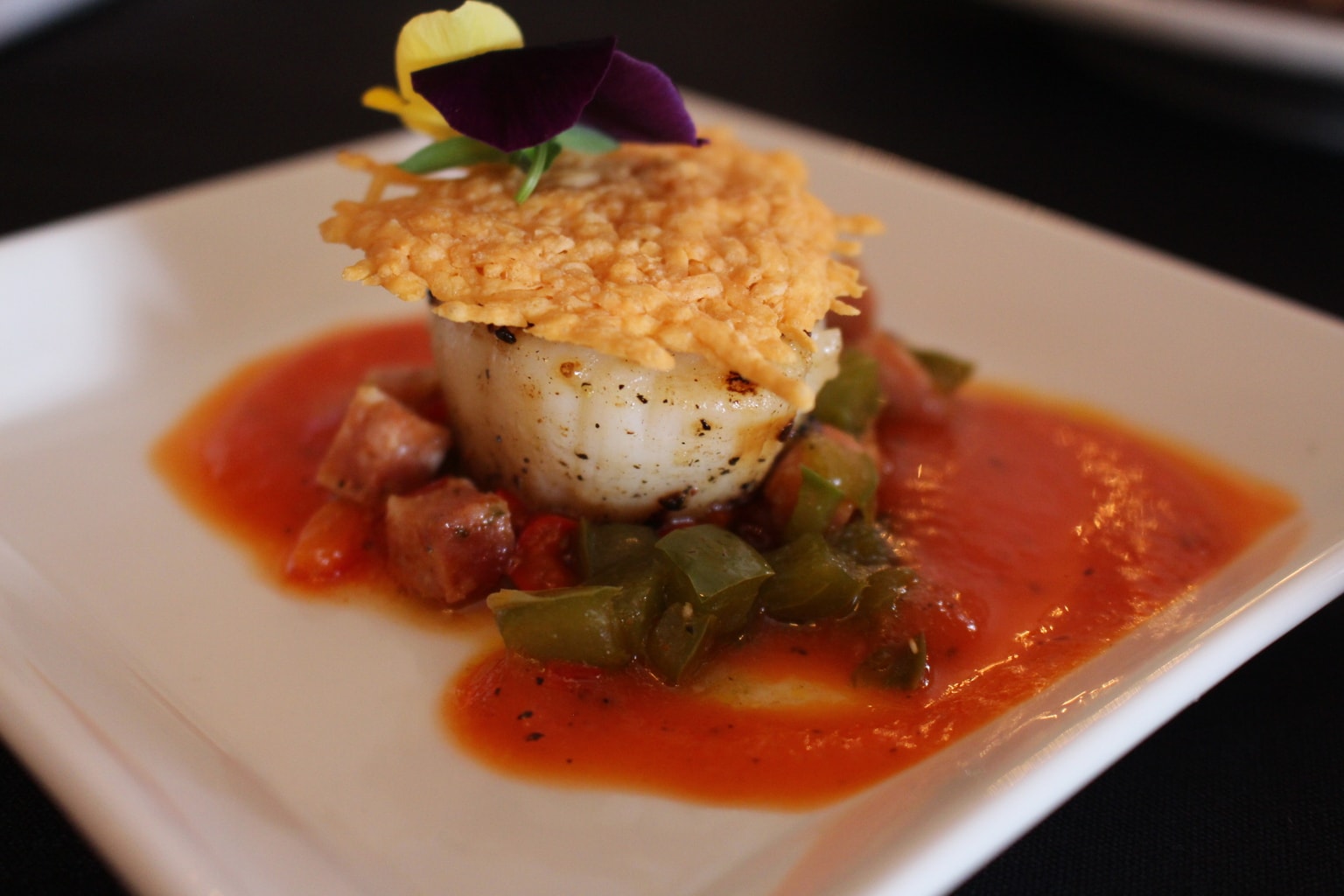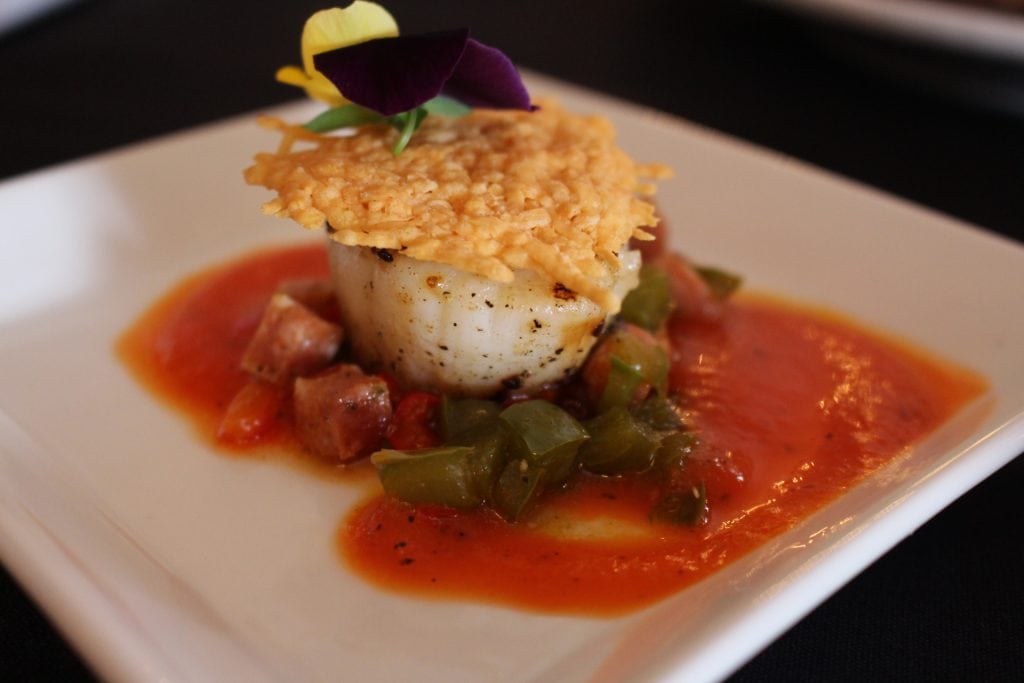 Cuisine Classique
Braised Beef Short Rib with Parsnip Purée, Broccolini, Baby Tomatoes and Aged Balsamic (Melt in your mouth fantastic!)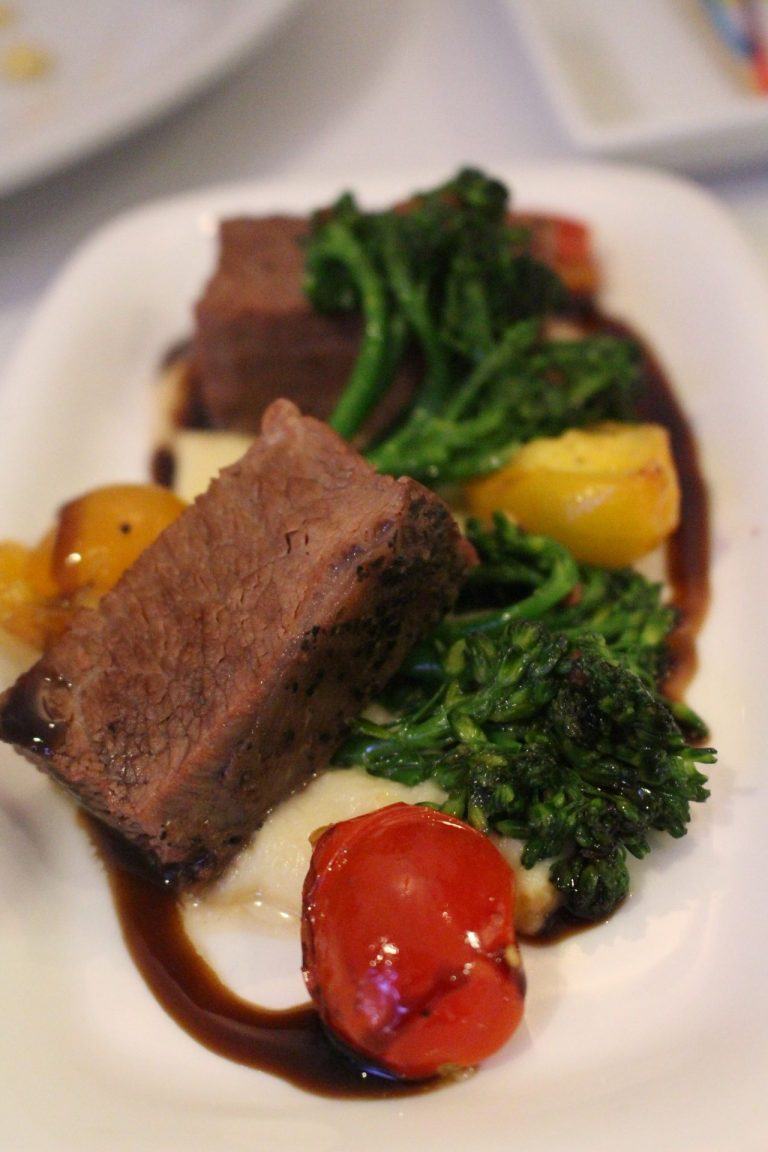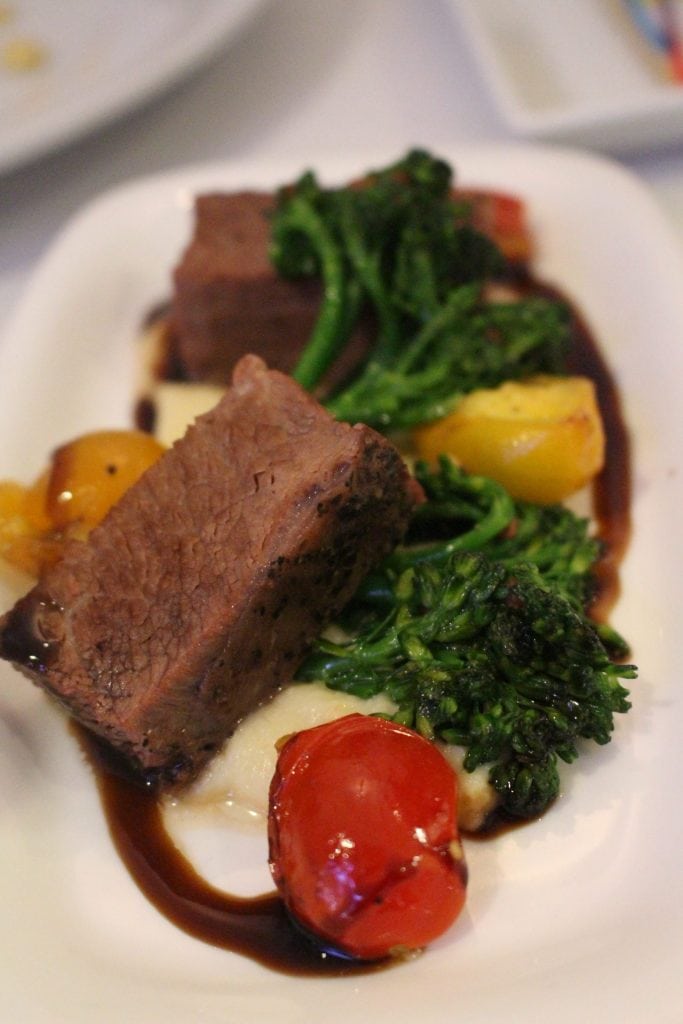 The chefs who were part of creating this event can't wait to see what you think!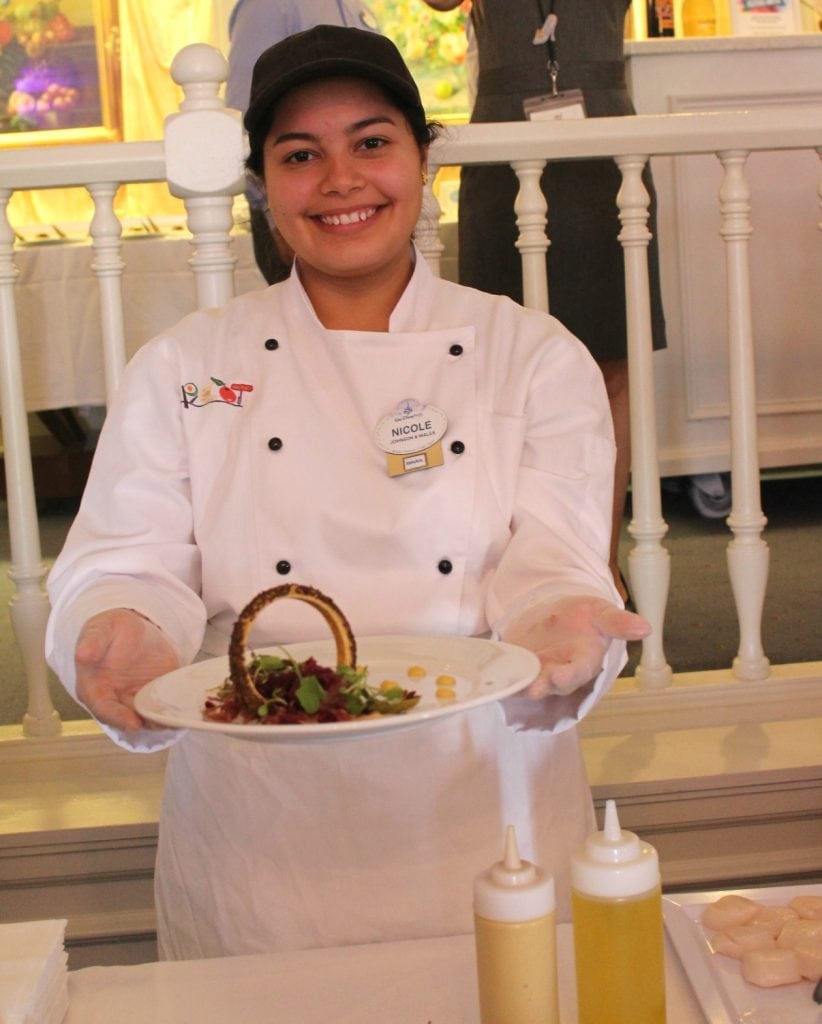 Foodies will rejoice over a third chance to enjoy creative cuisine from Disney's chefs, but I think the artful aspect of this festival is going to draw more people to this park than ever before.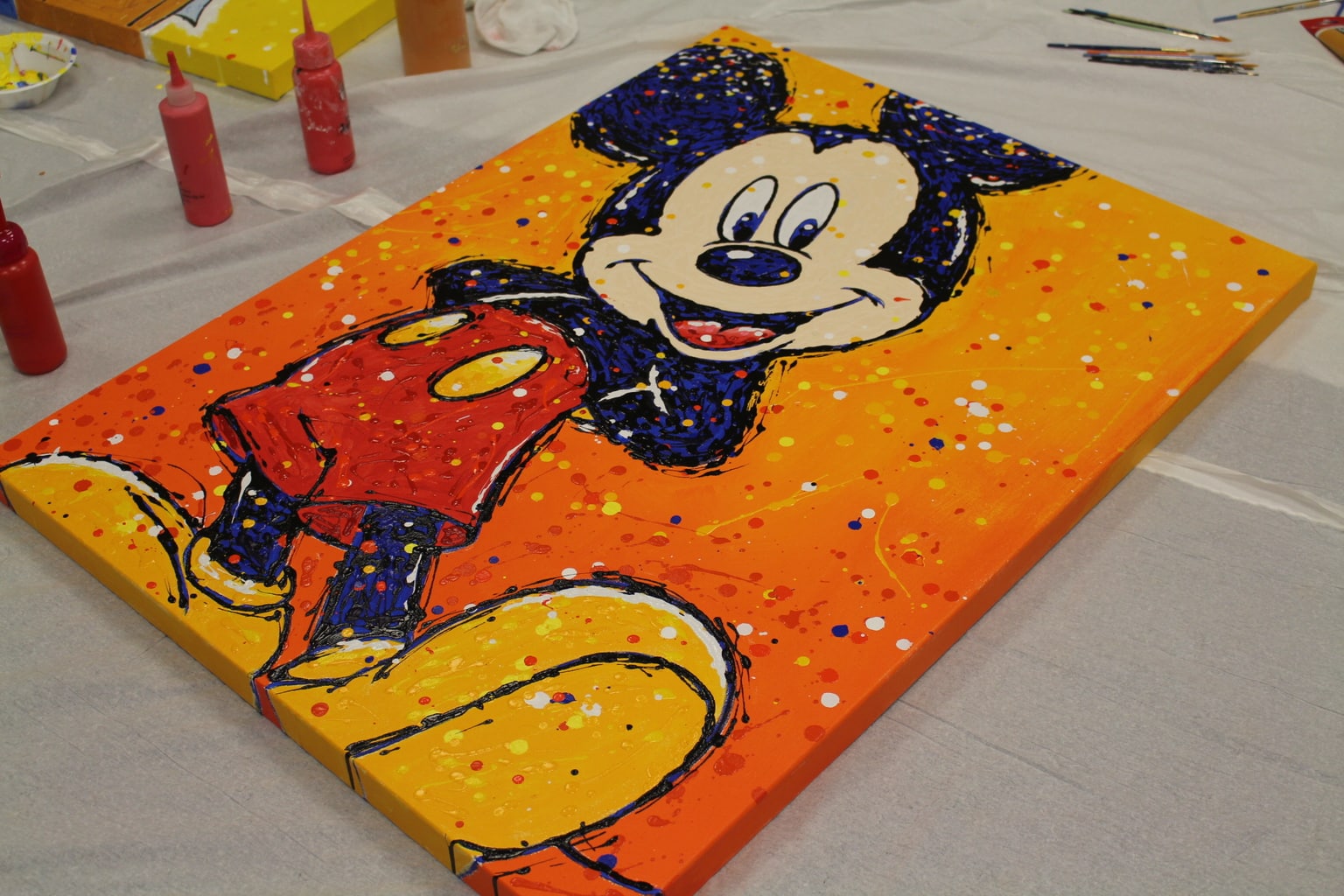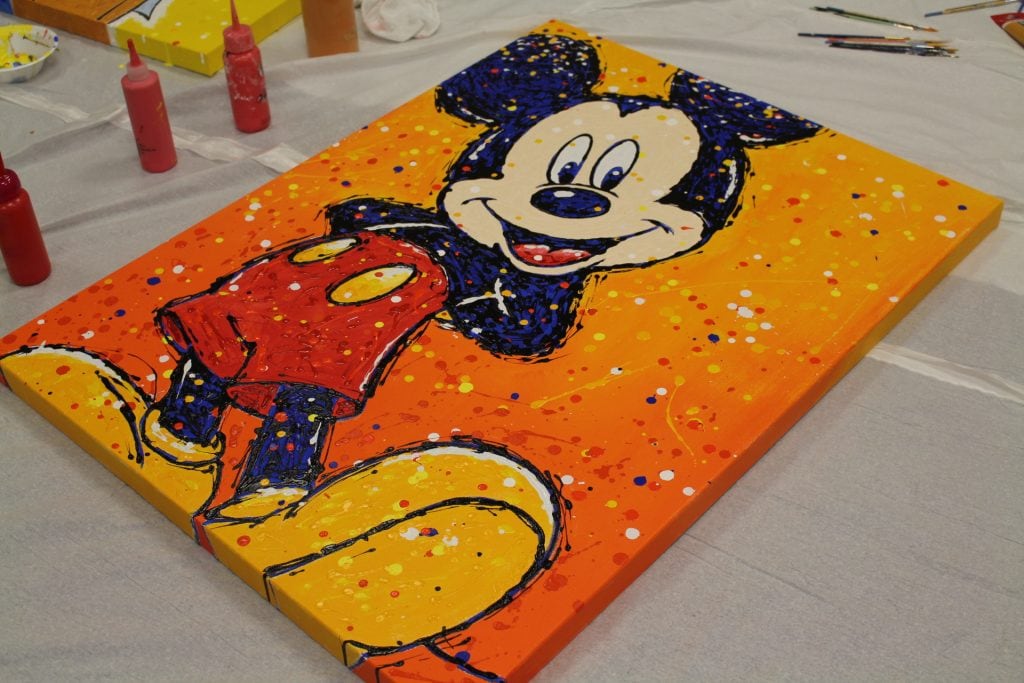 For six weekends, Friday through Monday, guests at the Epcot International Festival of the Arts will be able to see visual arts from Disney historical artists like Mary Blair (Small World artist) to current artists like Joe Kaminski, who was on hand to show us a bit of what he will be doing live during the festival.
Many other artists will be creating art live, too, which will be a fun process to watch.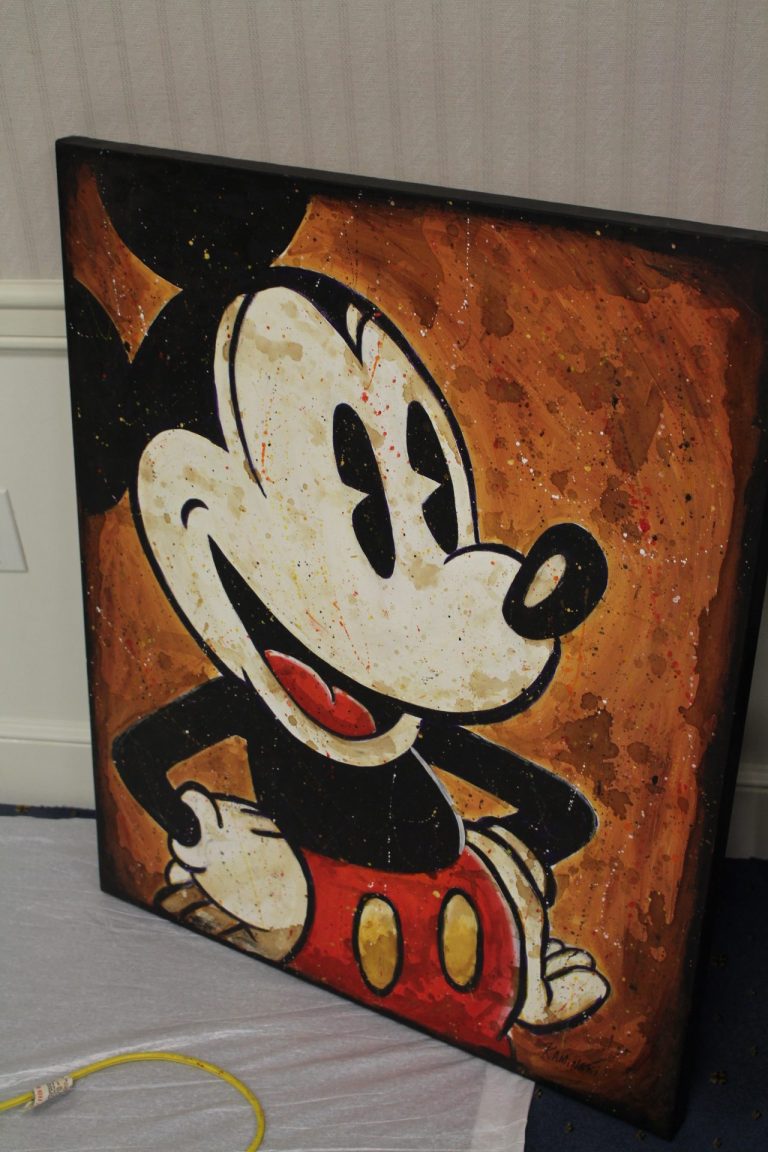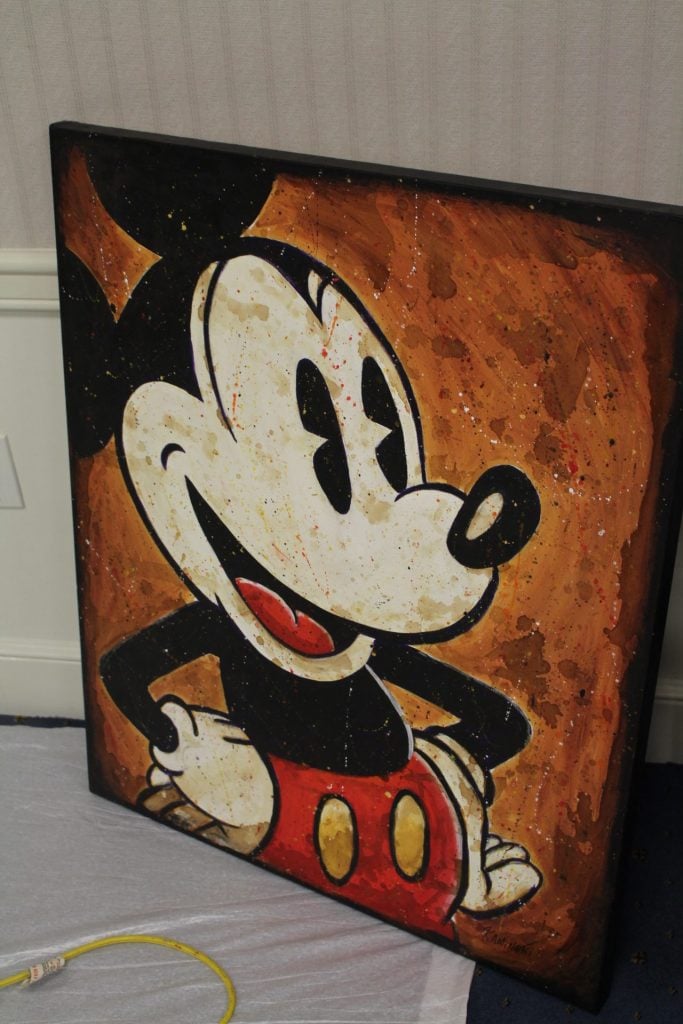 In addition to visual arts, the first year of the Epcot International Festival of the Arts will bring an all-new showcase of Broadway talent to the America Gardens Theater stage.
Guests will enjoy songs from some the most loved songs from Disney on Broadway's favorite award-winning shows like Aladdin, The Lion King, and Newsies.
We were given a brief introduction and I can't wait to go back to see this part of the festival in action. I saw Tangled last year on a Disney Cruise ship, and I can tell you first-hand that Disney knows how to do Broadway! I'll keep you posted as I hear more regarding the schedule of events.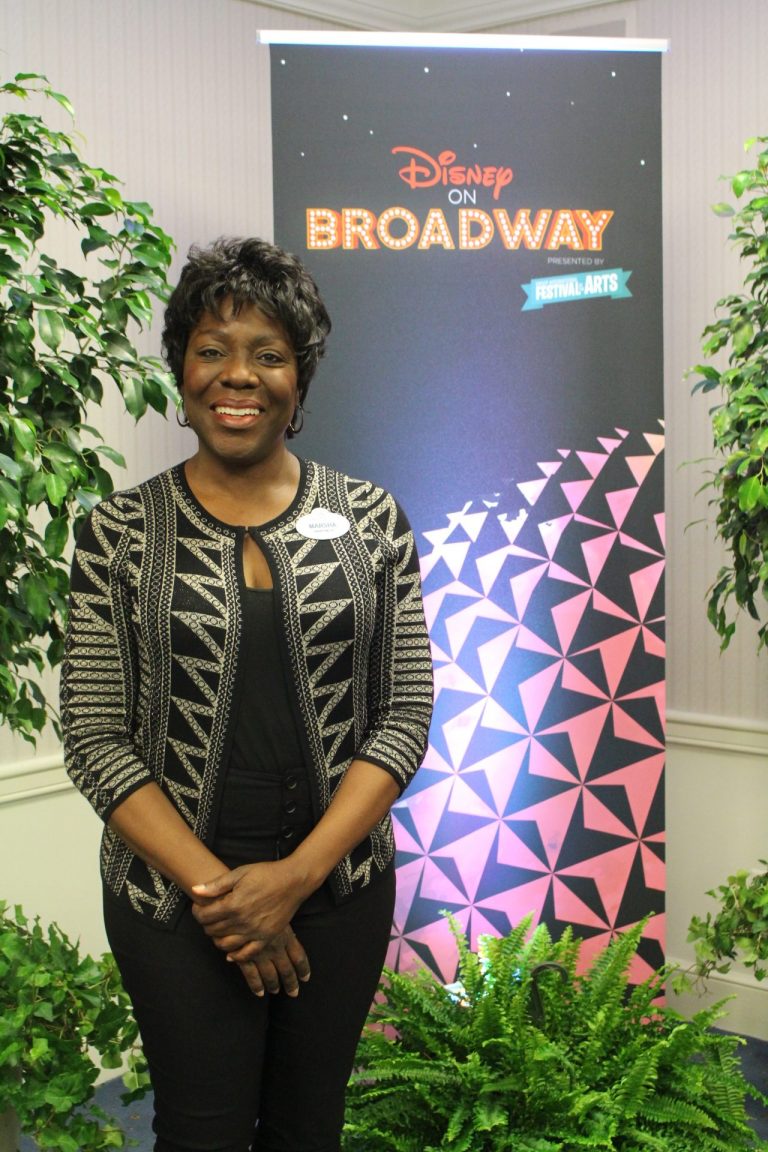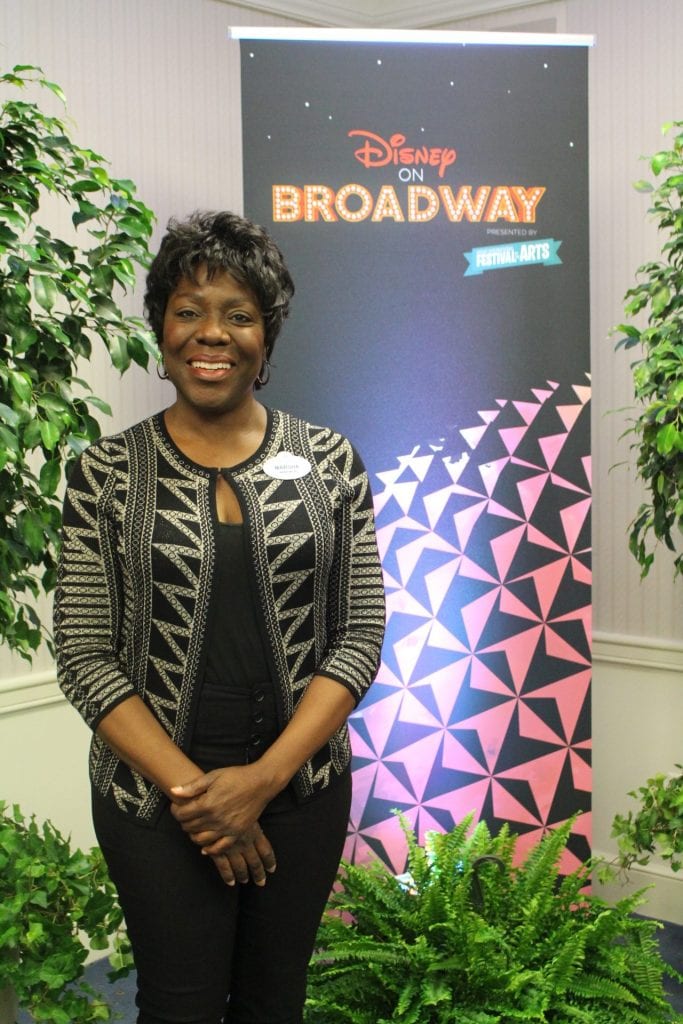 Guests will also be offered hands-on experiences for the whole family:
Favorite Disney characters channeling their favorite artists
Art seminars
Community arts musical showcase
Artful photo ops
Commemorative merchandise (including annual pass-holder t-shirts!)
DestiNations Discovered Tour
An interactive mural
Living statues
A walking chalk gallery
Figment's Brush with the Masters Scavenger Hunt
And so much more!
The Kid Stops throughout the park and IllumiNations will still be on the schedule, and both are not-to-be-missed if you are visiting Epcot!
What you need to know:
Different experiences will be taking place on different dates, so keep up with the schedule of events on the Festival website.
For the extra experiences, reserve as quickly as possible as they will sell out. For more information or to make a reservation, call (407) WDW-TOUR.
The Epcot International Festival of the Arts is included with regular Epcot admission and runs Friday through Monday, January 13 through February 20.
Which Festival is your favorite? Share in the comments! Your answer may change after attending the Epcot International Festival of the Arts! Hope to see you there!