Everyone loves chocolate chips cookies, right? But they seem to be at every party. What could I serve that would be as delicious as chocolate chip cookies, but a little more...elegant?

What's better than a chocolate chip cookie? A chocolate chip cookie cup with chocolate mousse inside! This recipe is easy, and you will be a rock star when serving these at your next party!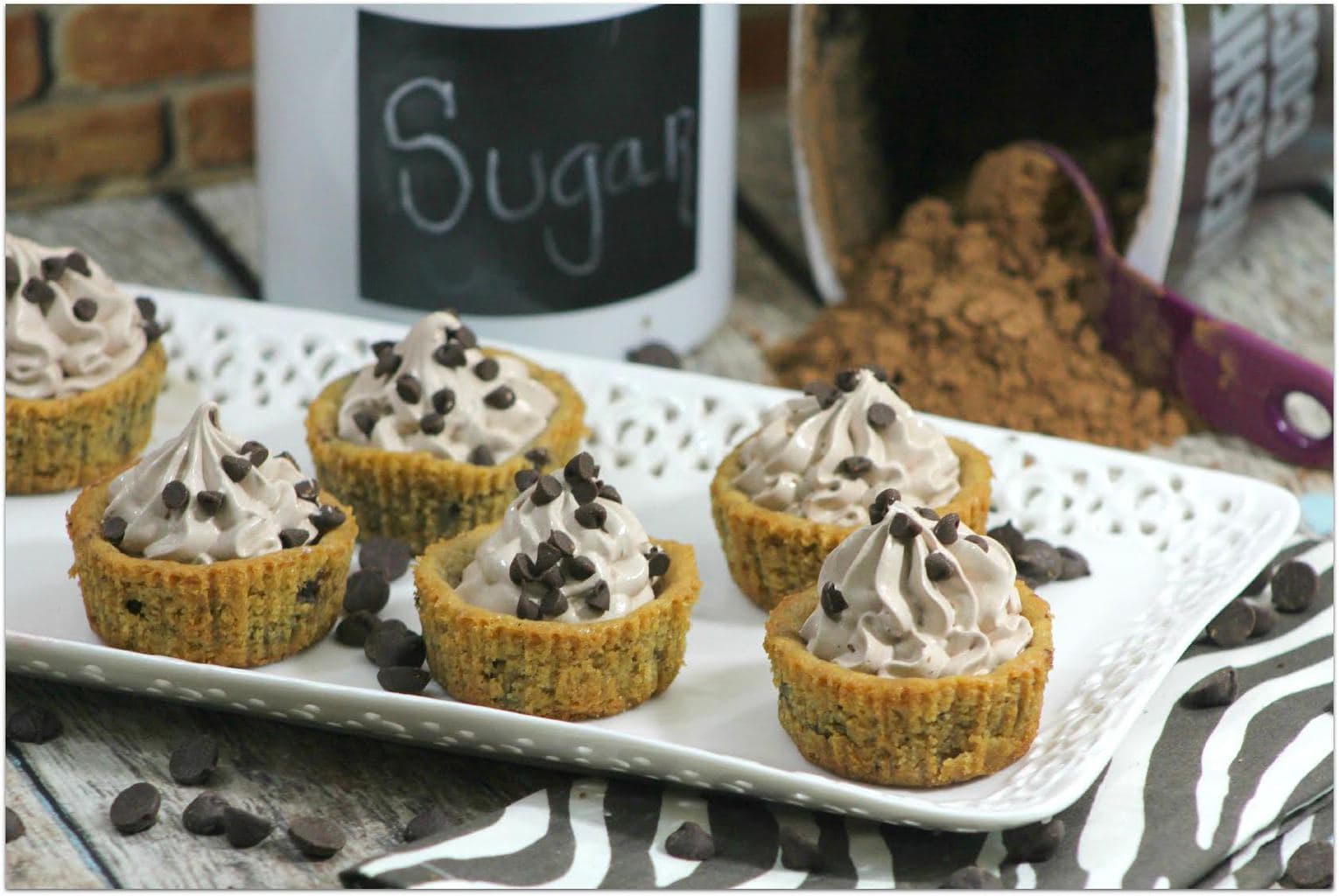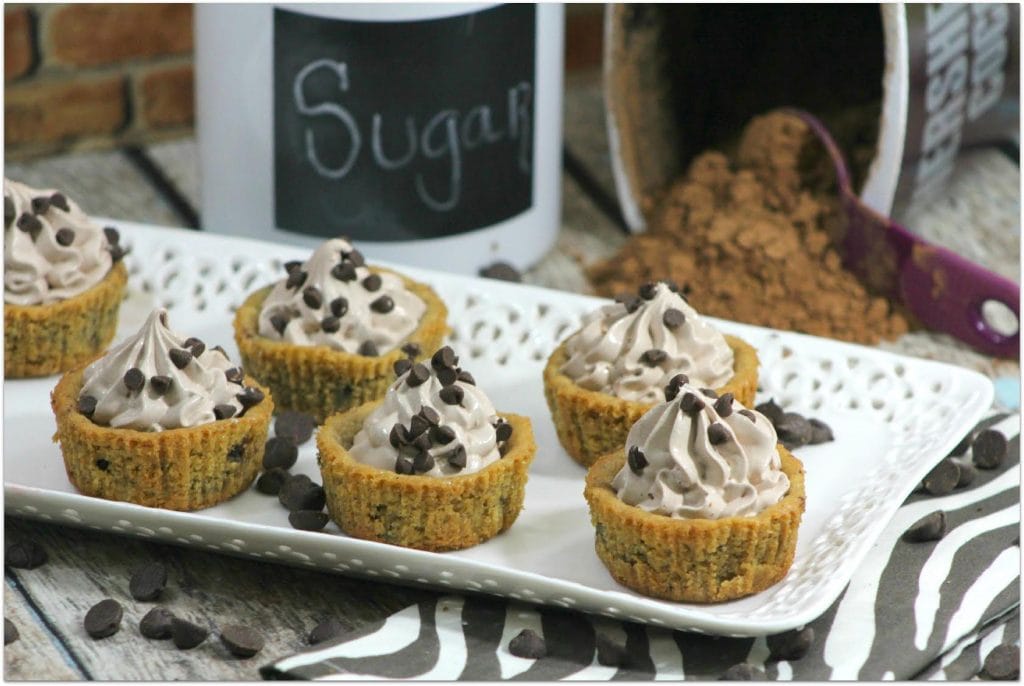 Mousse Filled Chocolate Chip Cookie Cups
Cookie Ingredients:
1 ½ C all-purpose flour
½ tsp baking soda
½ tsp salt
1 stick margarine, softened
6 TBSP granulated sugar
6 TBSP packed brown sugar
1 tsp vanilla extract
1 large egg
1 C semi-sweet chocolate chips
(Adapted from the Toll House Cookie Recipe)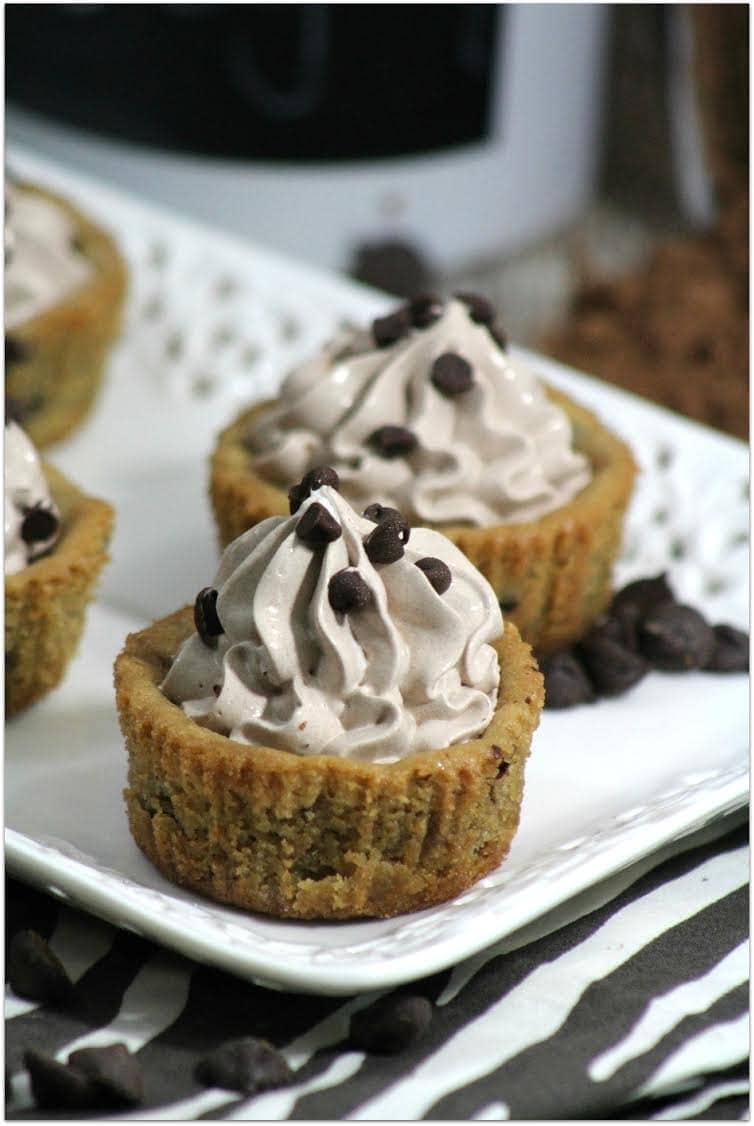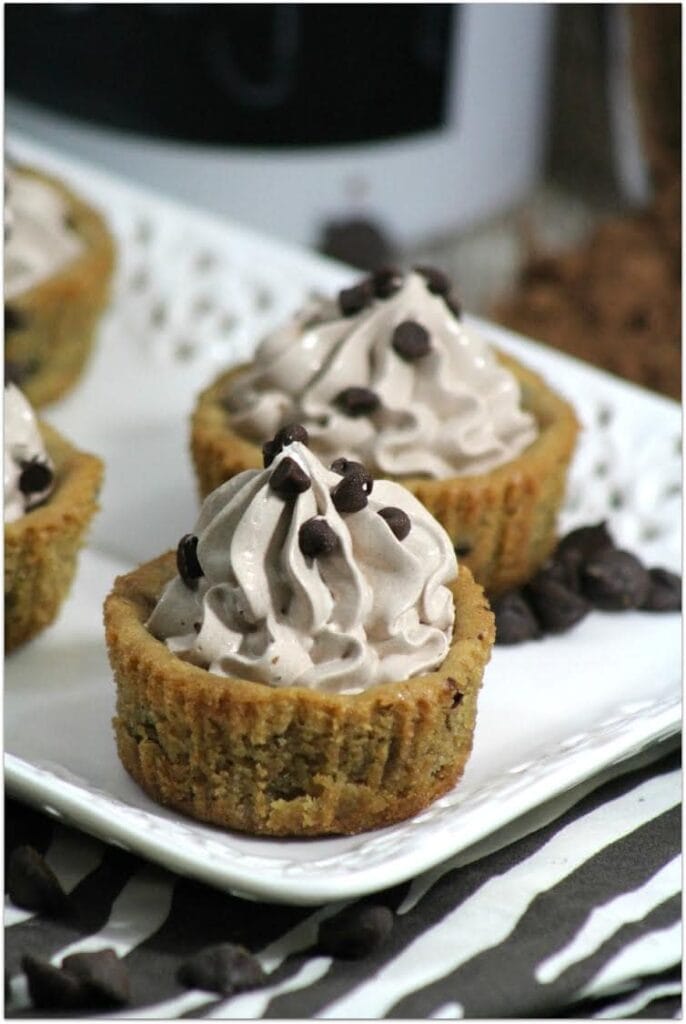 Directions:
-Preheat oven to 350 degrees.
-Prep 2 mini muffin tins with Pam spray.
-Whisk flour, salt, and baking soda.
-Beat together in another bowl the butter, brown sugar, and white sugar just until creamy....2-3 minutes. Add the egg and vanilla while continuing to beat.
-Add the dry ingredients a little at a time until well incorporated. Add the chocolate chips. Mix well.
-Roll the dough into a ball , about a tablespoon size, placing in the cupcake tin.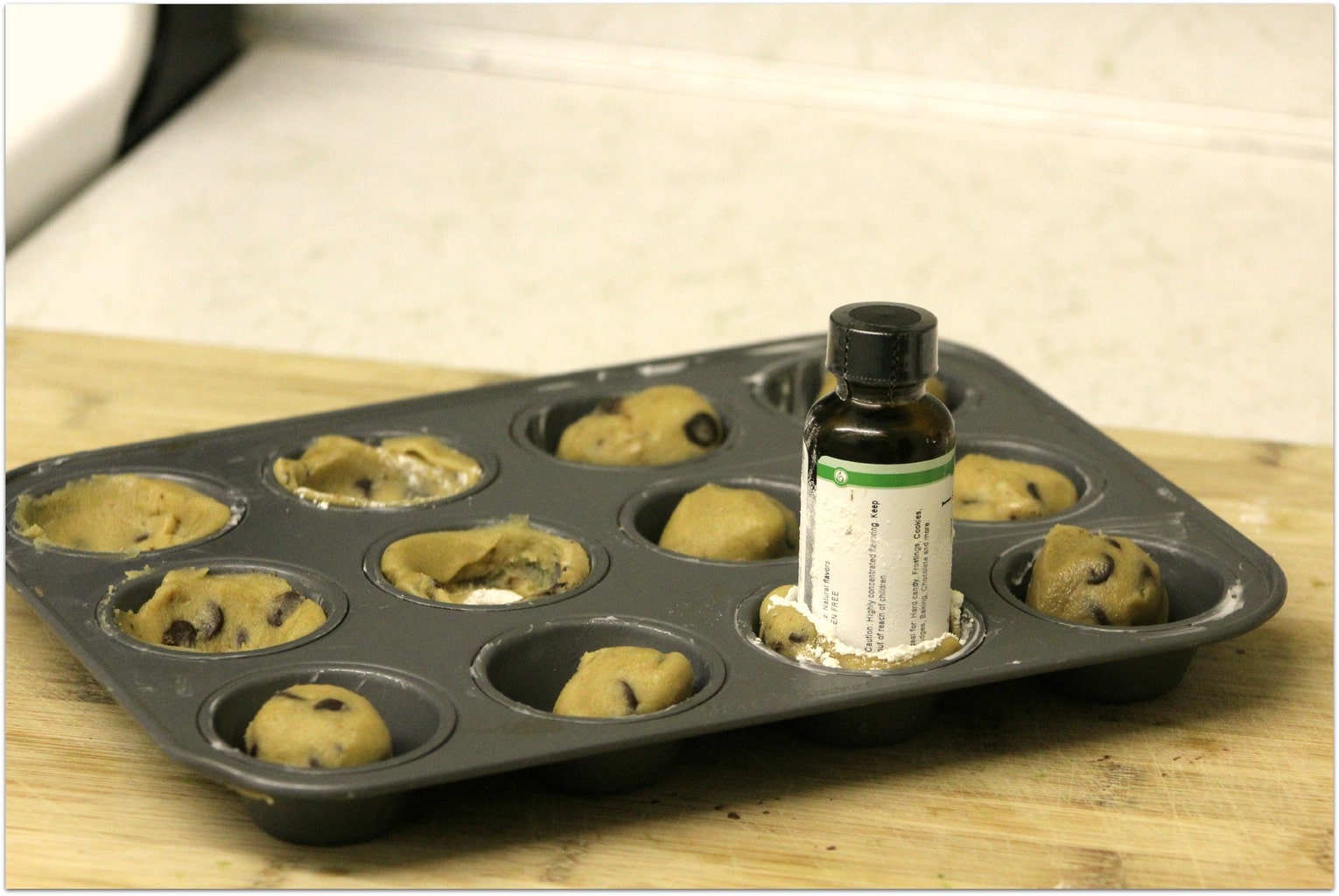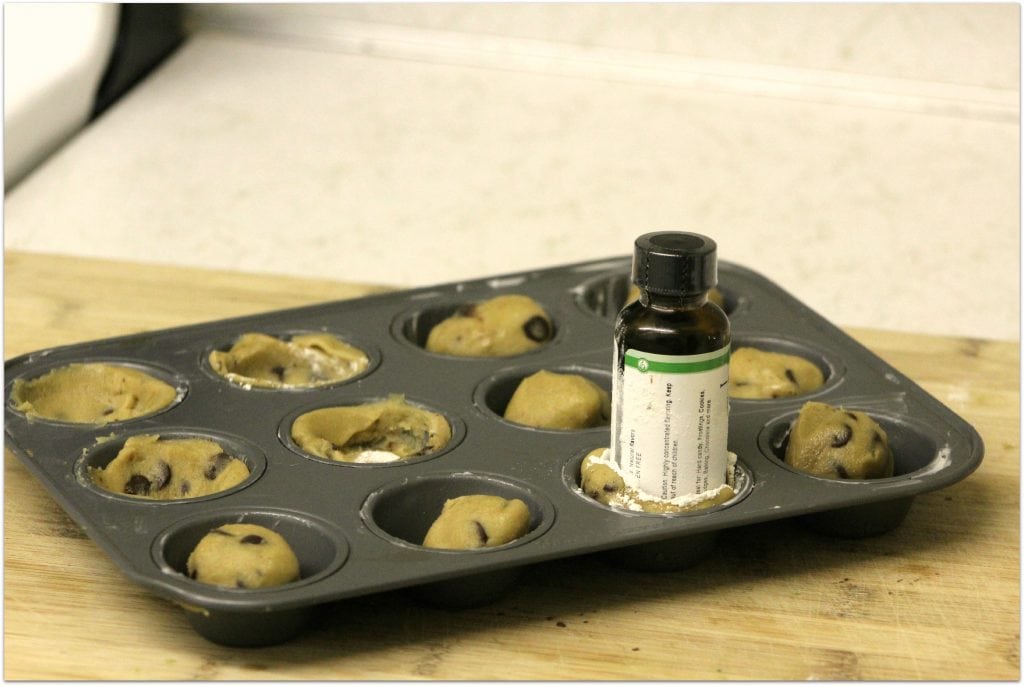 -Using either a shot glass or a round teaspoon (dipped in flour so it doesn't stick), press down into the center of each cookie cup. This indention will look like a small cup.
-Bake at 350 for 10-12 minutes and the cups are golden brown and done in the middle.
-BEFORE COOLING, again, using either a shot glass or a round teaspoon, press down into each cookie cup in the same place you made indentation before.
-Cool completely in the cupcake tin.
-Remove from tin when completely cooled.
Mousse Filling:
Ingredients:
2 C cool whip
3 tablespoon cocoa powder
Directions:
-Put cool whip in a medium sized bowl.... stir in the cocoa powder... stir well.
-Scoop into a piping bag with a tip and fill your cookie cup.
-Sprinkle mini chocolate chips on top.
-Refrigerate until ready to serve.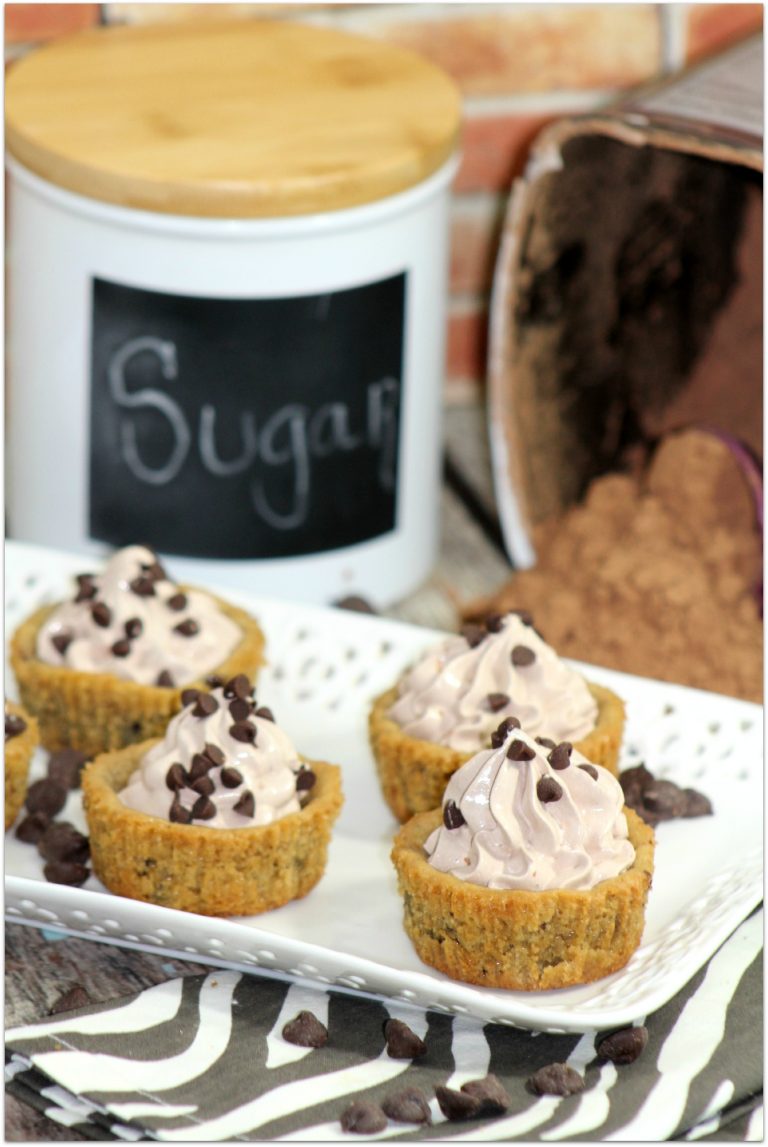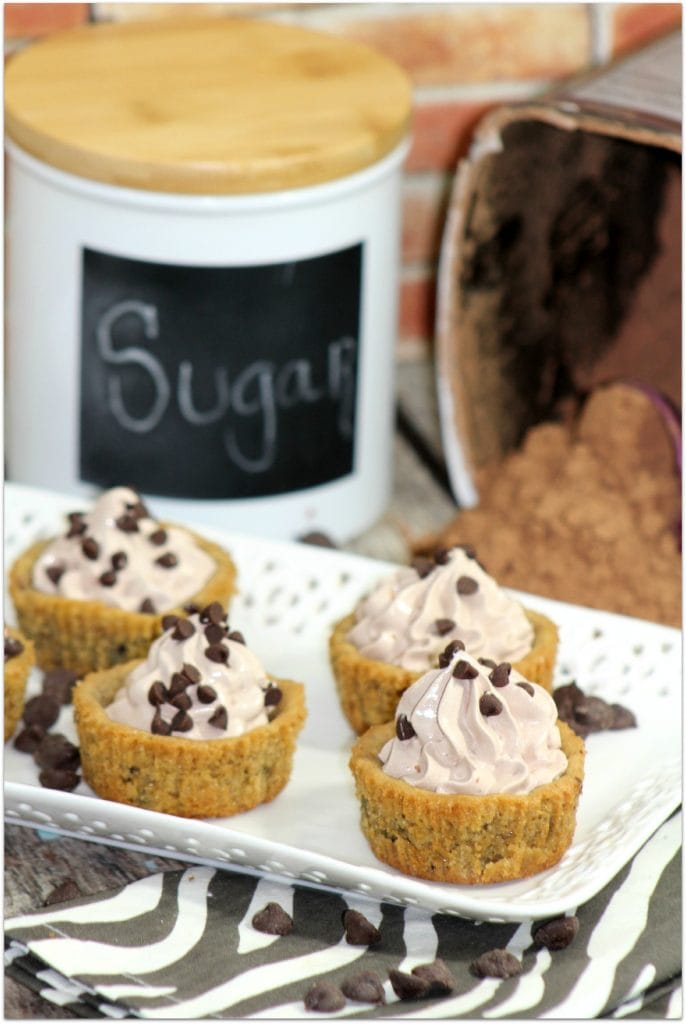 Enjoy! And if you are looking for something other than cookie cups, you might like these 15 Delicious Pie Recipes or these Chocolate Peanut Butter Cupcakes! Thanks for visiting!