These Valentine's Day Desserts are so much fun to make. Though Valentine's Day was created as a day to celebrate romance for couples, it's really always been a fun holiday for kids, too.
I remember having Valentine's Day parties in school where we'd each make our own decorative mailboxes, and each person would place a Valentine's Day card in each box. My brother and I would spend time creating our Valentine's at home the week before, taking care that each one would be special for each of our friends.
Do your kids still make Valentine's in school? It was my favorite party of the year!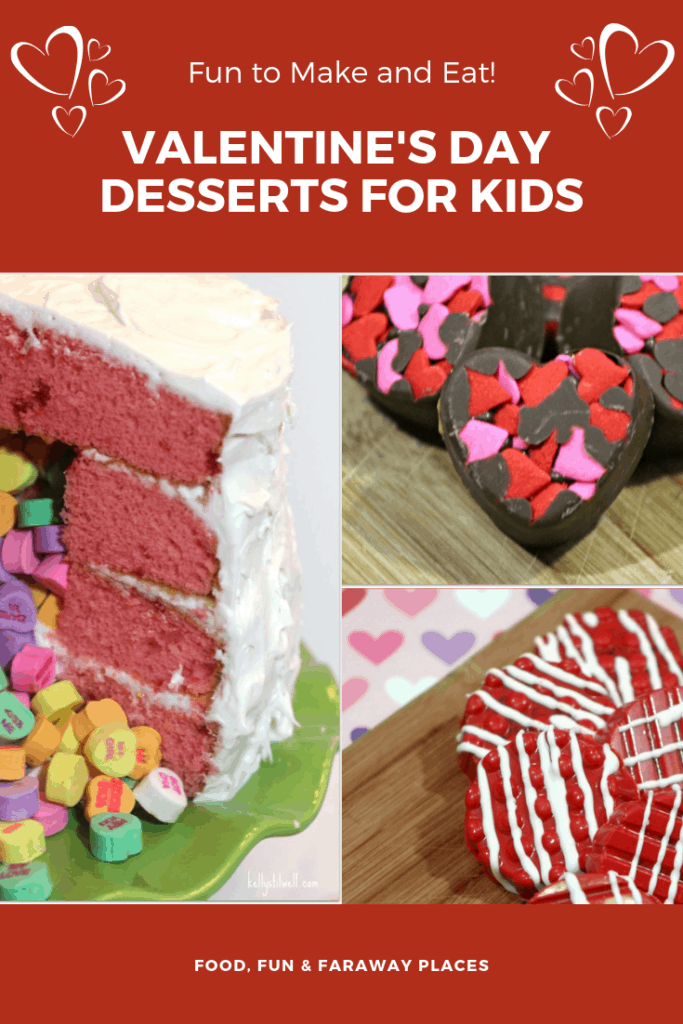 Make this Valentine's Day special by getting the kids to help you in the kitchen. These Valentine's Day Desserts for Kids will be a big hit in your home. Cupcakes, candy, and cookies - what more could you want?. Check out these recipes and grab the ingredients in time to make them for Valentine's Day.
Valentine's Day Desserts for Kids
Chocolate Covered Cherry Valentine's Mice | Food, Fun & Faraway Places
Watch the video and learn how to make these adorable chocolate covered cherry mice!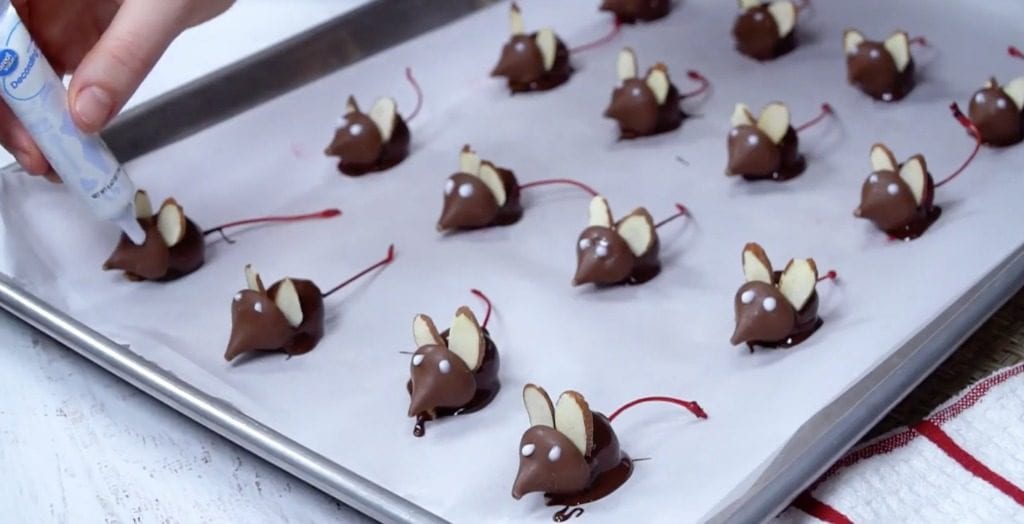 Sweetheart Surprise Valentine's Day Cake | Food, Fun & Faraway Places
This cake was a little more work than most Valentine's Day desserts, but the result was worth it. It's not difficult, but it is a little time-consuming. The kids will love helping!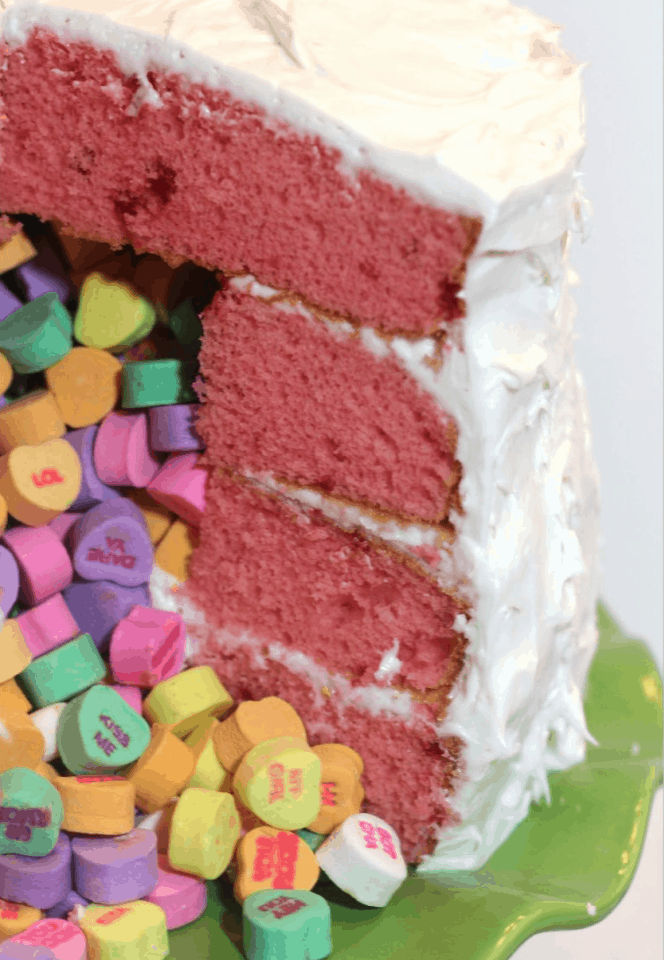 These are so cute and easy to make!
Valentine's Oreos | Food, Fun & Faraway Places
My husband would eat every one of these before I could get them to a party! He is the original cookie monster! Your family will love these, too.

Red Velvet Brownies with Cream Cheese Icing | Food, Fun & Faraway Places
Everyone loves brownies, and the icing takes these to another level.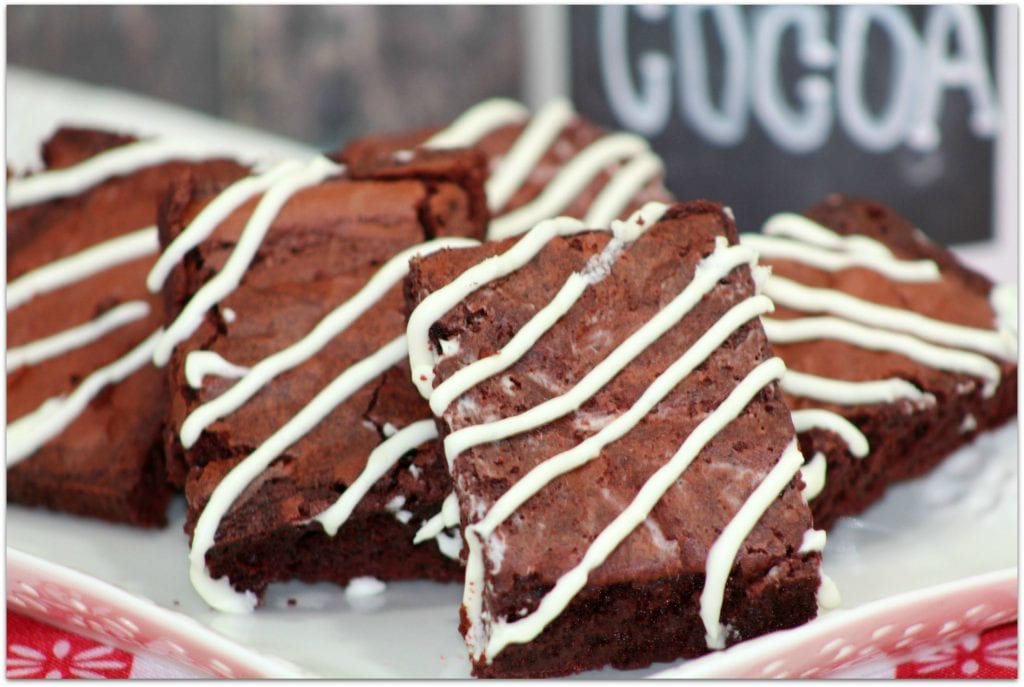 Clothespin Butterfly Fun Food |Artsy Momma
This is a really clever idea, and perfect for a parting gift at a Valentine's Day party. Make sure younger kids wait until they can be supervised before eating.
Almond Butter Truffles | Food, Fun & Faraway Places 
These are made with almond butter, which is a little healthier than peanut butter. I actually prefer it over peanut butter.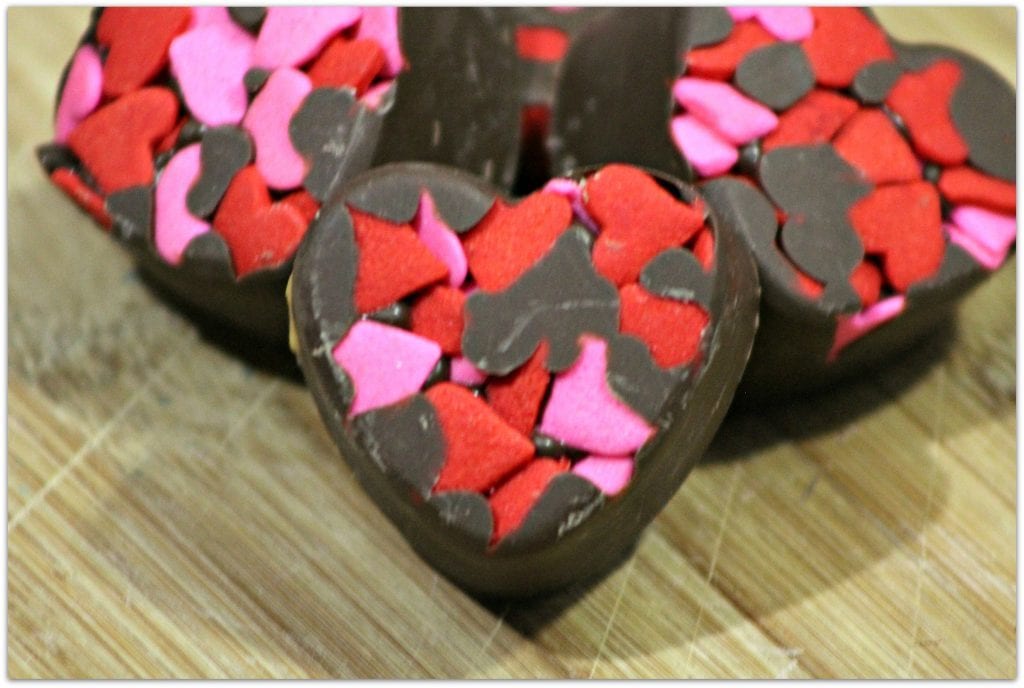 Sugar Cookie Dough Hearts | Love to Be in the Kitchen
These are really cute, and the kids can play a big part in making them.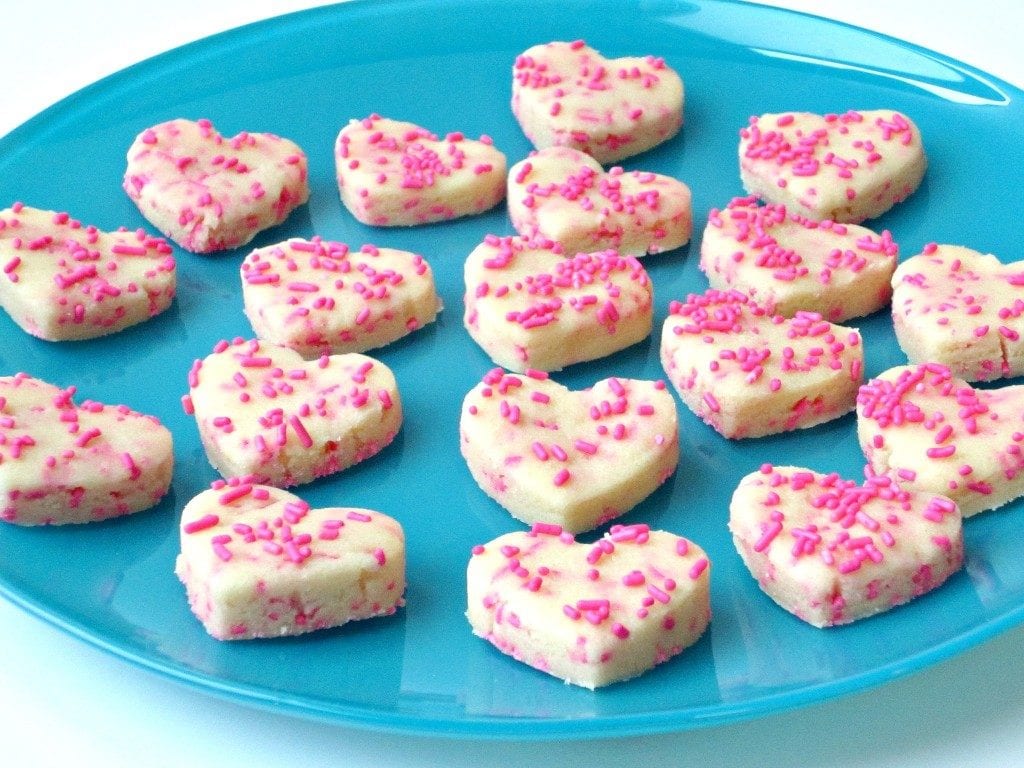 Red Velvet Cookie and Strawberry Parfait | Food, Fun & Faraway Places
The whole family will love this one, and it the perfect treat to take to a party!

Dipped Conversation Rice Krispie Hearts | Snappy Gourmet
I love that these are so easy, and you don't need utensils to eat them!
Valentine's Day Jello Parfait | Food, Fun & Faraway Places
Though this one is more of a grown-up dessert, the kids will feel special eating such a pretty dessert. Make this one for dessert after dinner!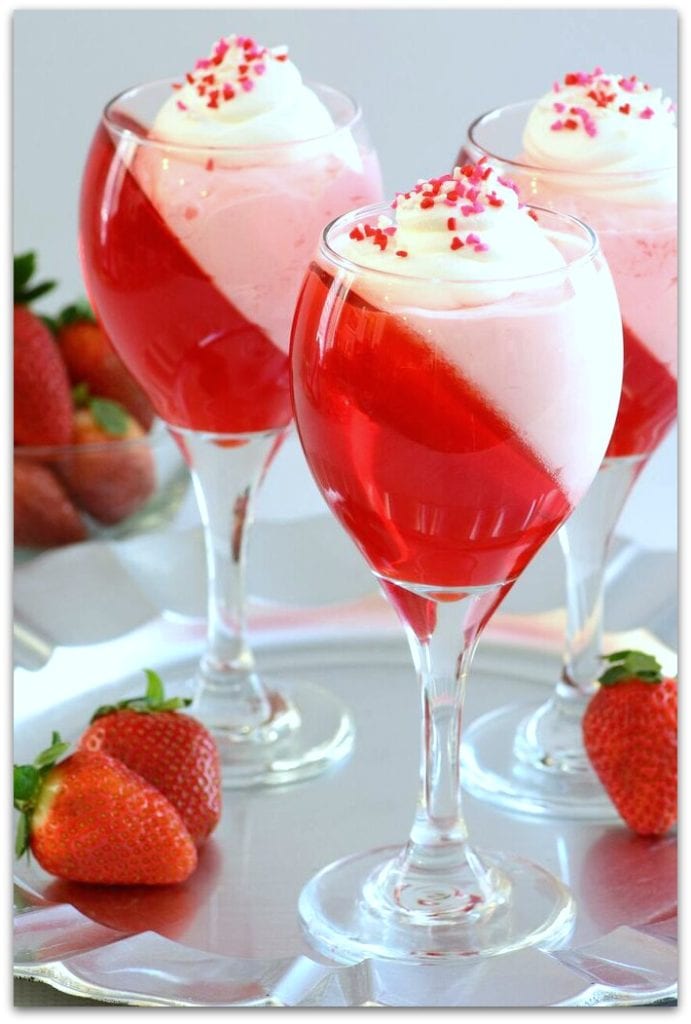 Homemade Peanut Butter Cups | Oh My Sugar High
Who doesn't love peanut butter cups? These are better than the ones you know and love that are store-bought! Make them homemade and you'll never go back!
These adorable cupcakes are so delicious and the kids can help decorate them!
Valentine Sandwich Cookie| Love to Be in the Kitchen
These are just adorable, aren't they? You can even make the filling ahead of time to make life a little easier.
Red Velvet Cookies | Simply Thrifty
Red velvet is a perfect fit for Valentine's Day, but you'll want to make these all year long once you taste them!
Valentine's Day Bark| The Simple Parent
I love chocolate bark, and this one is perfect for the holiday! The white chocolate makes it festive for Valentine's Day, but you could add green for St. Paddy's Day and pastels for Easter. Get creative!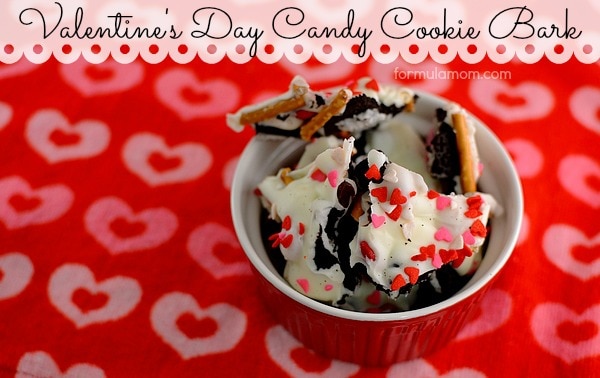 Which dessert will you try first? Come back and let me know how it turned out! Happy Valentine's Day!