Have you ever had Indonesian desserts? I fell in love with them after spending two weeks touring the country.
I knew I would love the fresh seafood, but I had no idea they had such amazing Indonesian desserts - and so many different kinds of sweets!
From the lovely Kampung Daun restaurant in Bandung to the treats served on our farewell cruise off Gili Trawangan, I loved it all!
Even the little Indonesian sweets in our boxed lunches were delightful! Indonesia loves their desserts!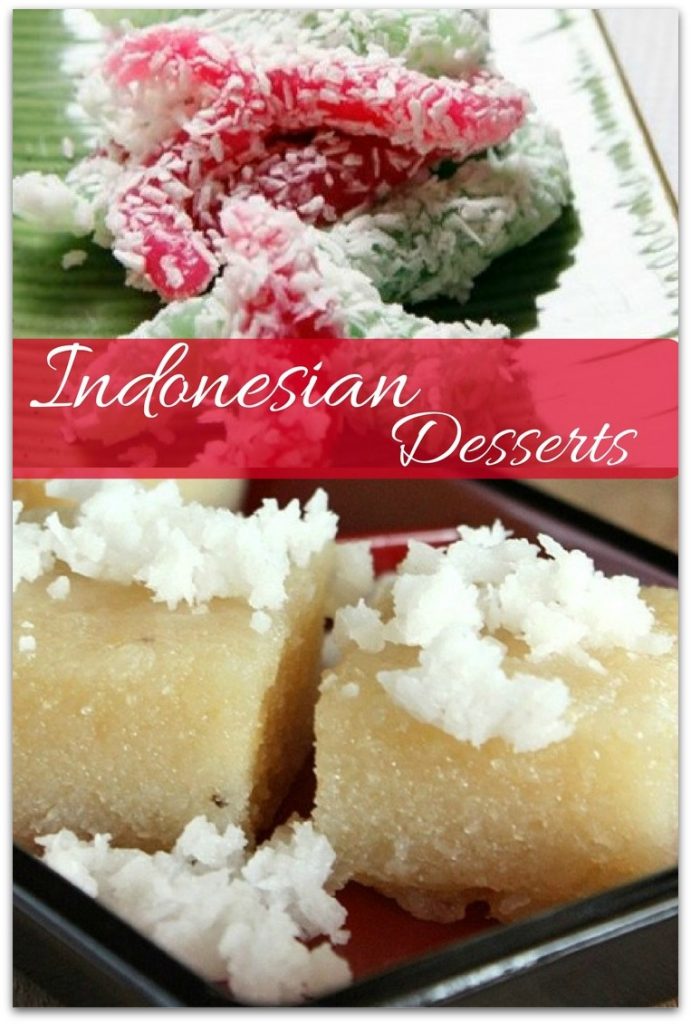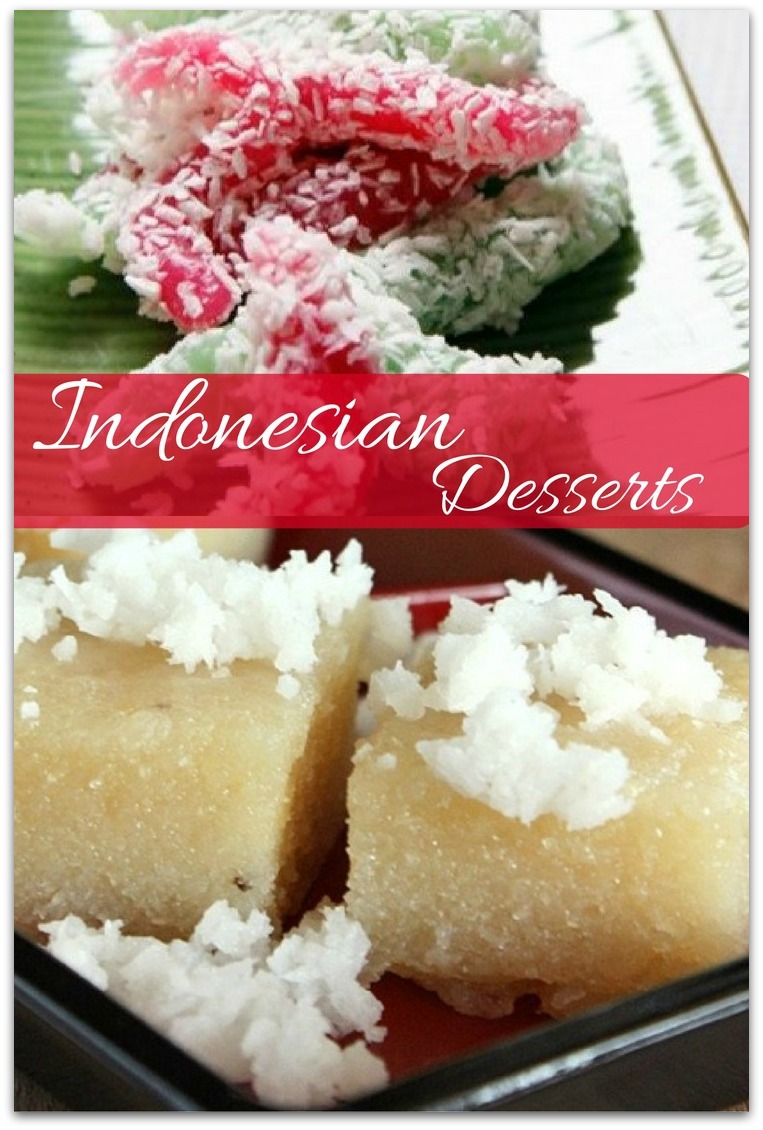 I'll be sharing more about the other foods we ate soon, including a roundup of favorite foods from some of my new friends who were on the trip.
For now, I've gathered recipes for classic Indonesian desserts. I'll be trying a few out soon. Please let me know if you make any of these!
Why I Love Indonesian Desserts
Indonesian cuisine takes many cues from other nearby cultures depending on what part of Indonesia you're visiting. We were all over the country!
If you visit eastern Indonesia you'll be eating a mix of Indonesian cuisine with Polynesian traits. However, most Indonesian dishes are typically associated with Chinese food.
You'll find plenty of Indonesian dessert sweets that feature coconut in different forms. The meat of the coconut is different than the fruits we buy in our local grocery store.
The coconuts in Indonesia are softer and easier to scoop out of the shell. It also gives the Indonesian desserts a different texture, but one I grew to love.
Other popular desserts focus on the regional fruits in Indonesia, like jackfruit or breadfruit.
My trip to Indonesia took about 27 hours each way (and worth every hour to get there!), but with these recipes, you can take a culinary trip to Indonesia without leaving your home!
Perhaps after a taste of these Indonesian sweets from this beautiful country, you will want to start planning your vacation to see wonderful Indonesia.
20 Delicious Indonesian Desserts
This list of Indonesian dessert recipes will have you easily creating the sweet flavors of Indonesia!
Want to learn more about Indonesia? Check out my experience in Bandung where we learned about the traditional games played in this beautiful country.
If you're looking for dinner recipes, I have those, too. Check out this roundup of recipes for Indonesian Food.