I fell in love with Indonesian desserts after spending two weeks touring the country. From the lovely Kampung Daun restaurant in Bandung to the treats served on our farewell cruise off Gili Trawangan, and even the little desserts in our boxed lunches, Indonesia loves desserts!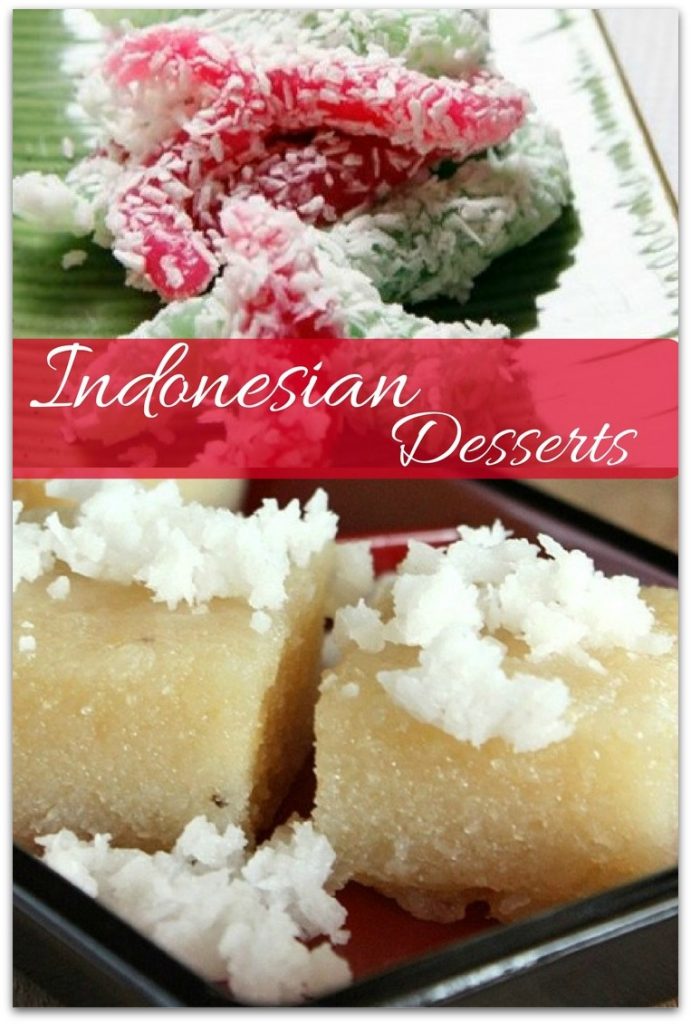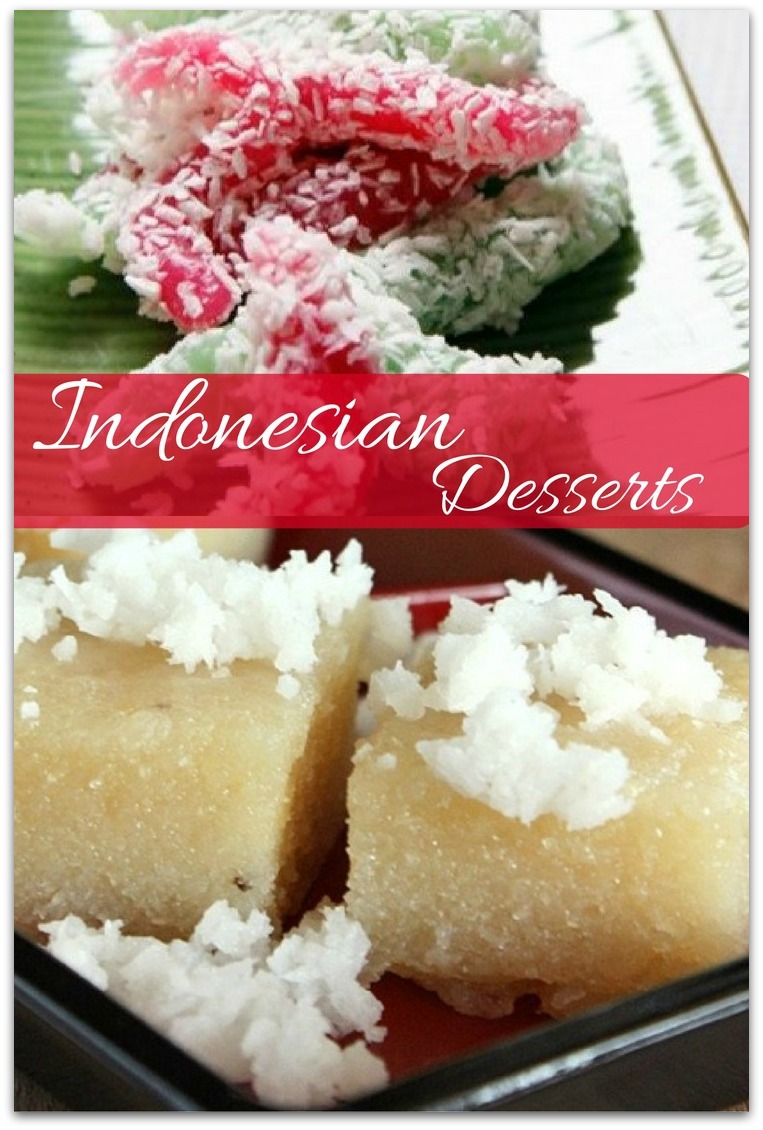 I'll be sharing more about the foods we ate soon, including a roundup of favorite foods from some of my new friends who were on the trip. For now, I've gathered recipes of classic Indonesian desserts. I'll be trying a few out soon. Please let me know if you make any of these!
Indonesian cuisine takes many cues from other nearby cultures depending on what part of Indonesia you're visiting. If you visit eastern Indonesia you'll be eating a mix of Indonesian cuisine with Polynesian traits. However, most Indonesian dishes can be quickly associated with Chinese food.
You'll find plenty of Indonesian desserts which star coconut in different forms. The meat of the coconut is different than the fruits we buy in our local grocery store. The texture is softer and easier to scoop out of the shell.
It also gives the desserts a different texture, but one I grew to love. Other popular desserts focus on the regional fruits in Indonesia, like jackfruit or breadfruit.
My trip to Indonesia took about 27 hours each way (and worth every hour to get there!), but with these recipes, you can take a culinary trip to Indonesia without leaving your home! Perhaps after a taste of the foods from this beautiful country, you will want to start planning your vacation to see wonderful Indonesia.
Bingka Telur (Egg and Coconut Milk Cake) | Daily Cooking Quest
Klepon (Sweet Rice Balls Stuffed With Palm Sugar) | Yummy Corner
Putri Mandi (Rice Balls Drenched in Coconut Milk) | Cooking Tackle
Spekkoek Layer Cake | Dish Our Town
Kue Lumpur (Mud Cakes) | Indonesian Food-Recipe
Surabaya Layered Cake | Baking into The Ether
Traditional Layer Cake | Open Rice
Kuih Lapis | Belzys Kitchen
Indonesian Rice Pudding | Cemplang Cemplung
Thousand Layer Sticky Cake | Mari Bermain Didapur
Putri Mandi | Catersource
Cantik Manis (Sweet Pretty Cake) | Indonesia Eats
Mochi Ice Cream | hey Theresia
Wingko Babat Cake | Yummly
Ongol-Ongol Hunkwe (Bean Cake) | Daily Cooking Quest
Indonesian Steamed Cassava Cake | One Green Planet
Martabak Manis Cake (Sweet Pancakes) | Sweet Samsations
Indonesian Avocado Shake | Olivias Cuisine
Bola Bola Ubi Jalar | Tasty Indonesian Food
Serabi Solo Cake | Indonesian Original Recipes
Want to learn more about Indonesia? Check out my experience in Bandung where we learned about the traditional games played in this beautiful country.
If you're looking for dinner recipes, I have those, too. Check out this roundup of recipes for Indonesian Food.