These Valentine's Day cookies are the perfect way to celebrate the holiday with your family. When my kids were little, I made cookies for Valentine's Day every year.
I guess I've slacked off now that they are older, but my youngest still loves baking with me. I'm hanging on to that as long as I can! This is such an easy way to celebrate!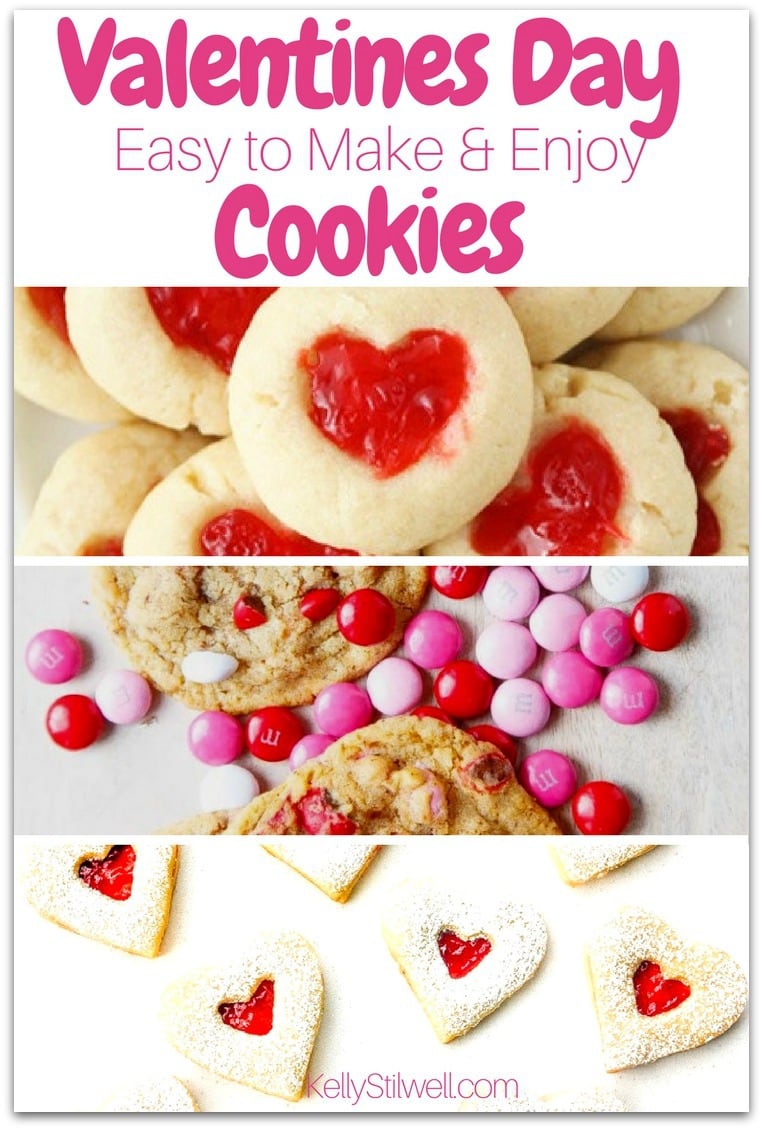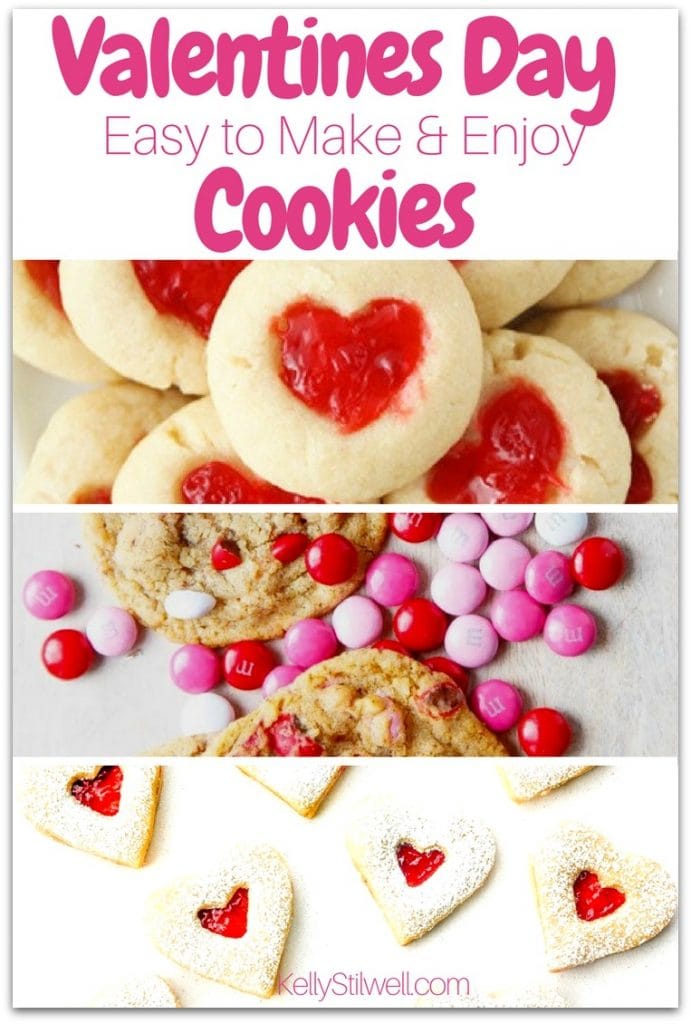 February 14th is just around the corner, and it's the perfect holiday for making sweet treats. Cookies are a great dessert option any time of the year, but you can take plain cookies to the next level by simply adding a theme. Holidays make choosing a theme easy.
Baking and decorating cookies for Valentine's Day is a fun activity for the whole family. Get your kids involved and have them help make and decorate the cookies. Yes, they will make a mess. But trust me when I say you will treasure those times when they are off on their own. Enjoy it while you can.
Kids aren't the only ones who will love this special dessert. Make a batch of cookies for your significant other, or even for a neighbor who lives alone and could use some cheering up. Few gifts show your love more than one that is homemade.
Easy to make Valentine's Day Cookies
Chocolate Dipped Valentine's Oreos | Food, Fun & Faraway Places
It's hard to improve on perfection, but that's what happens when you take the world's favorite cookie and dip it in some creamy rich white chocolate! Color that chocolate red and you have a delicious Valentine's treat!
Think ahead and make these green for St. Patrick's Day or pastel for Easter!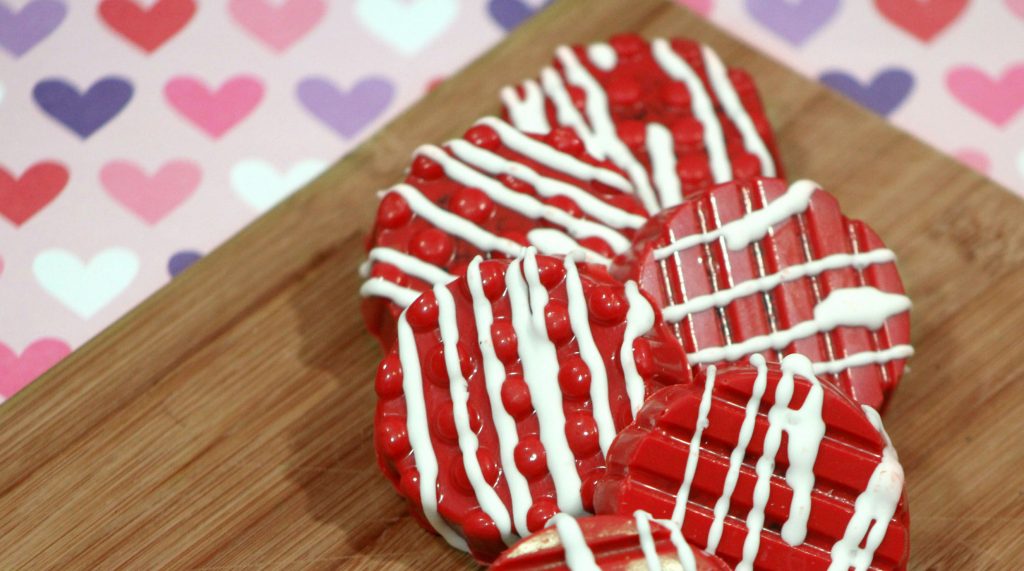 Almond Butter Truffles | Food, Fun & Faraway Places
Another pretty cookie that you can make with the kids! These are great for that Valentine's Day party! I love easy desserts I can serve with just a napkin.
Easy and fun to make, these Valentine's treats are a healthier version of traditional truffles. Great to make with the kids for an afternoon of fun!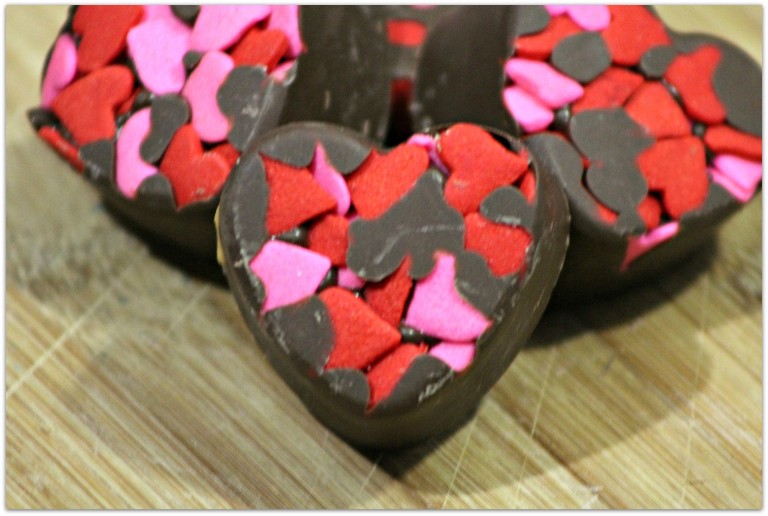 Valentine's Day Kiss Sugar Cookies | My Unentitled Life
A beautiful little sugar cookie that would be a lovely addition to any Valentine's party tray! Full of sparkly flavor with a sweet chocolate kiss on top!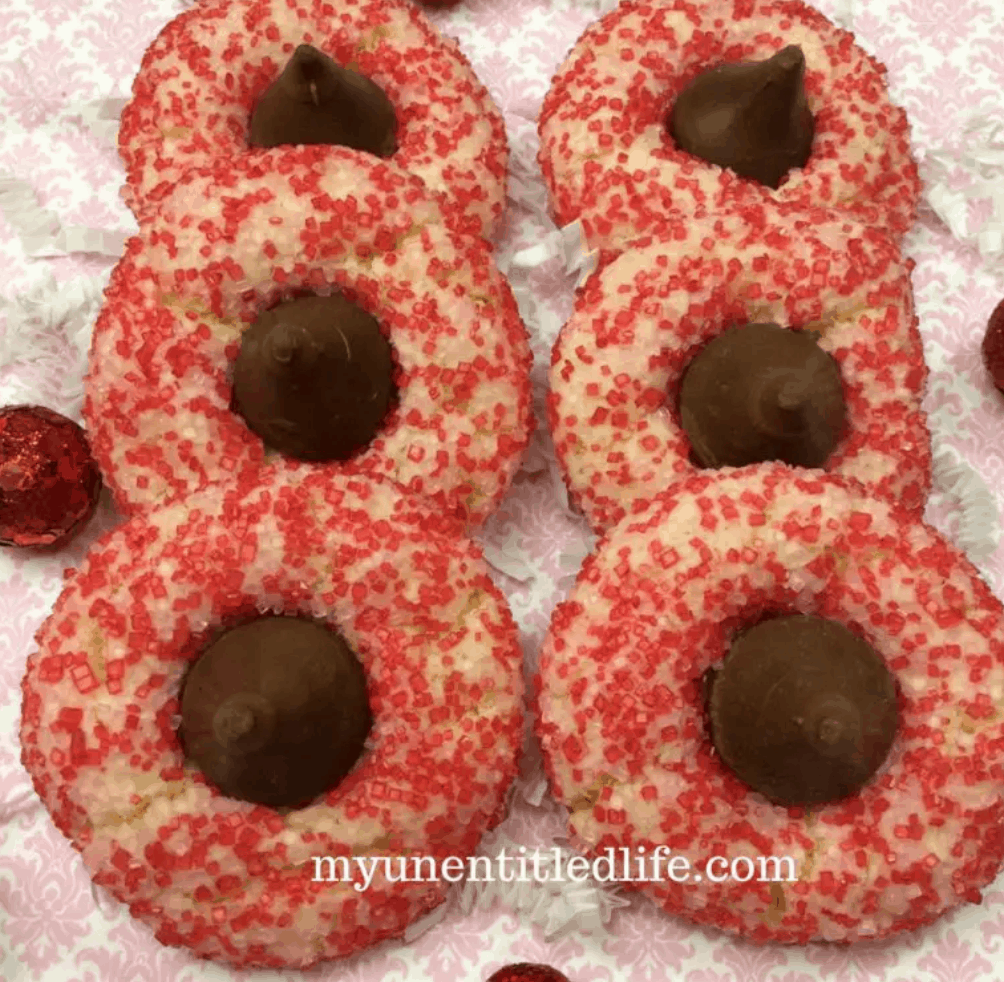 Cherry Almond Cookie | The Kitchen Is My Playground
Cherries and almonds are a wonderful pairing, and these cookies are perfection! The perfect tasty treat for date night with your Valentine, or a kid's class party! This soft tender almond-flavored cookie is great for all occasions! With a cherry on top!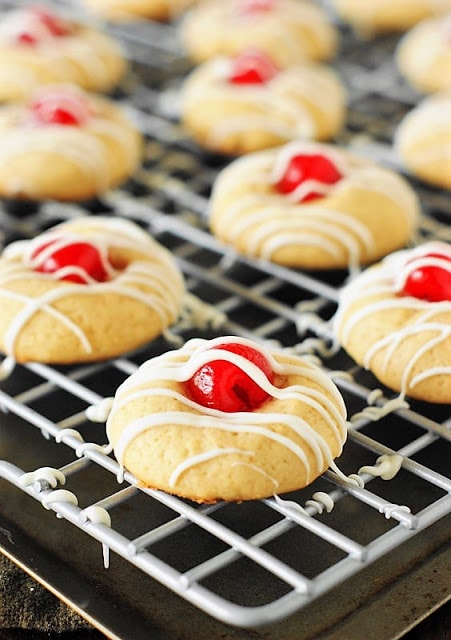 Red Heart Valentines Day Cookies | Tammilee Tips
Hearts are the universal symbol of love and these cookies express it perfectly! I love the flavor of these cookies. Turn a simple sugar cookie into a Valentine's Day delight everyone will love! Buttery and delicious, this pretty little cookie will surprise you with how fun and easy it is to make!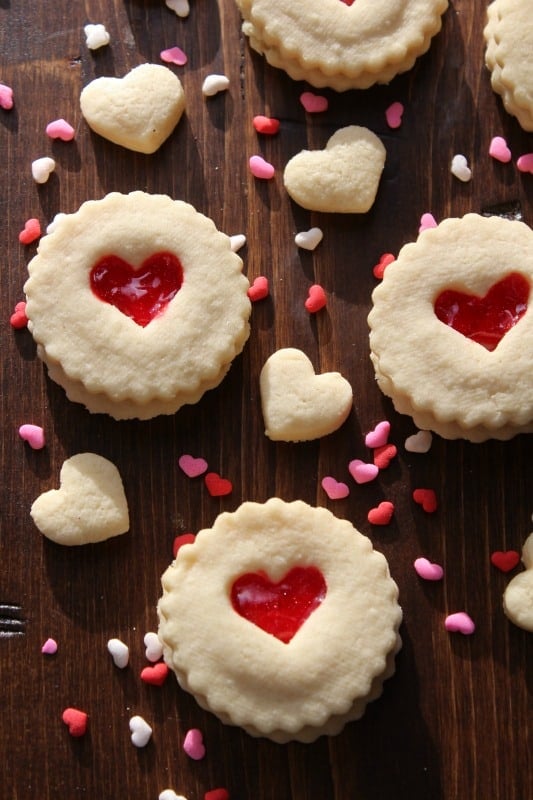 Valentine Teddy Bear Oreos | In the Kid's Kitchen
Grab the kids and spend an afternoon putting together these tiny bears for Valentine's Day! They are already delicious and just might be the cutest cookies you will ever make!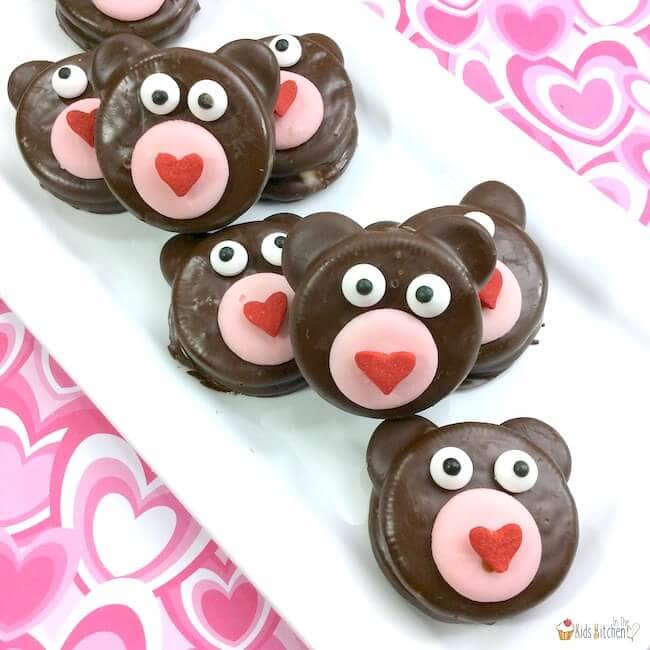 Raspberry Cheesecake Chocolate Chunk Cookies | Barth Bakery

Swirling bands of luscious raspberries and giant chunks of chocolate give this soft and chewy cookie an extra pop of flavor! It's a tiny slice of cheesecake everyone will enjoy!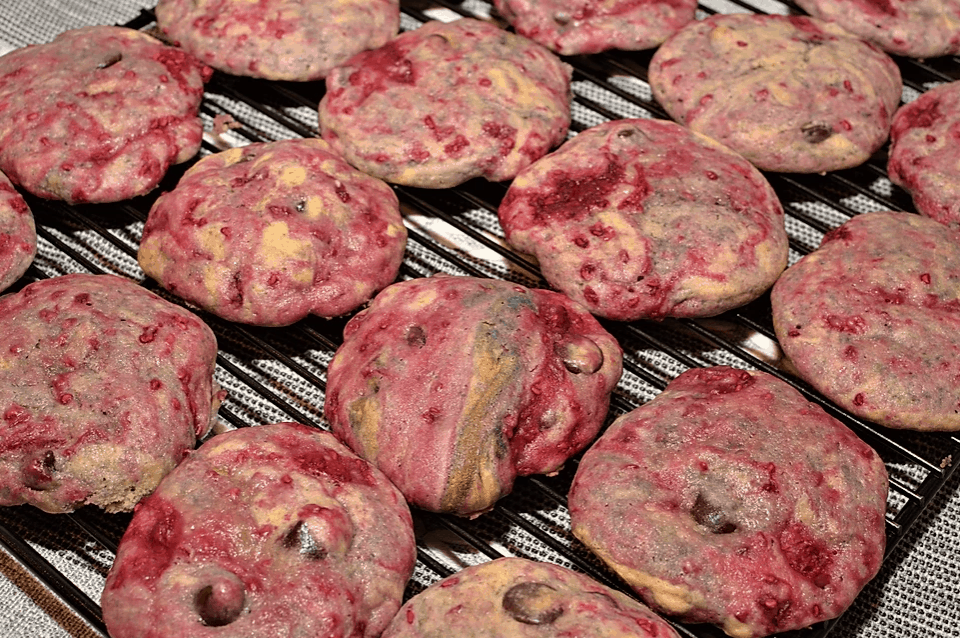 Chocolate Chip Cookie Dough Hearts | In the Kid's Kitchen
These chocolate-covered cookie dough hearts are lots of fun to make and oh so delicious to devour! And what could be better than chocolate-covered cookie dough?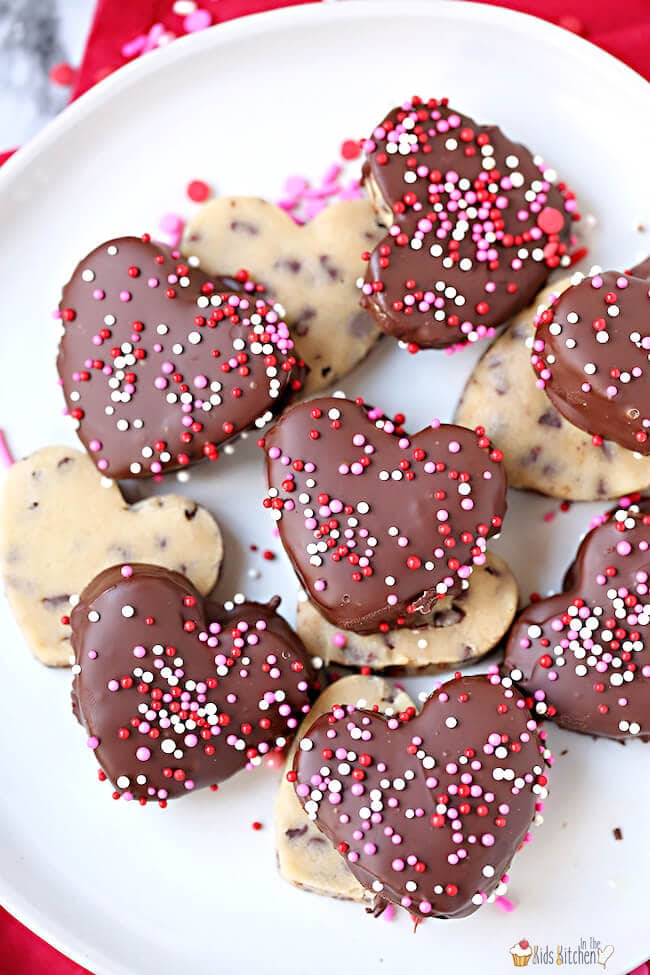 Valentine's Day Lips Sugar Cookies | The Soccer Mom Blog
These Valentine's Day cookies are perfect for an after-dinner treat with your sweetie or movie and wine night with the BFF's! They're delicious and whimsical and fun to make too!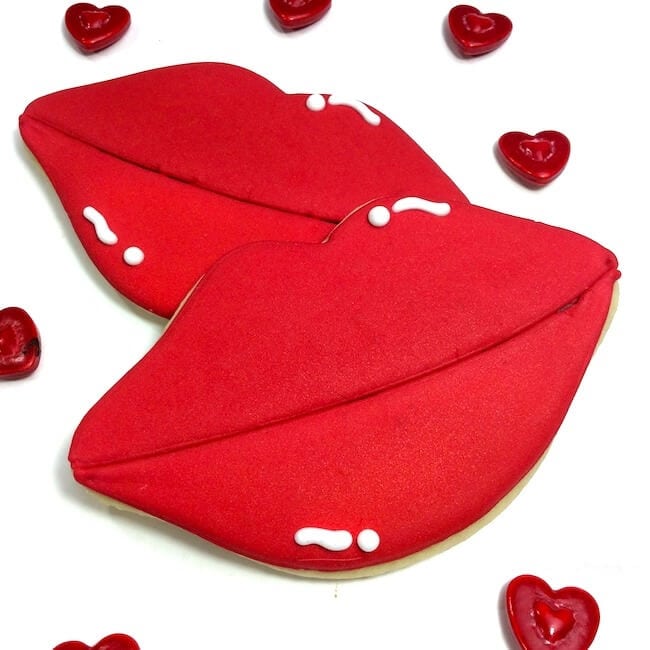 Candy Heart Cutout Cookies | The Flying Couponer
An unassuming sugar cookie with a candy center that gives it a huge burst of flavor! These little gems are easy to make and are so pretty people will want to know what bakery they came from!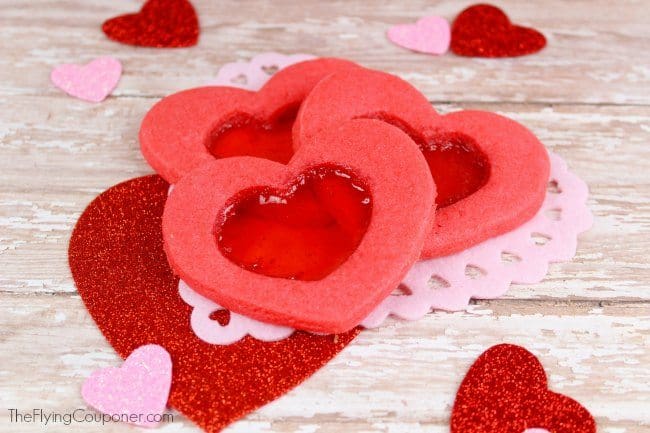 Cookie Dough Truffles | Ottawa Mommy Club
Cookie dough and truffles are awesome treats all on their own! This recipe combines the two together for a heart-shaped Valentine's treat everyone will adore!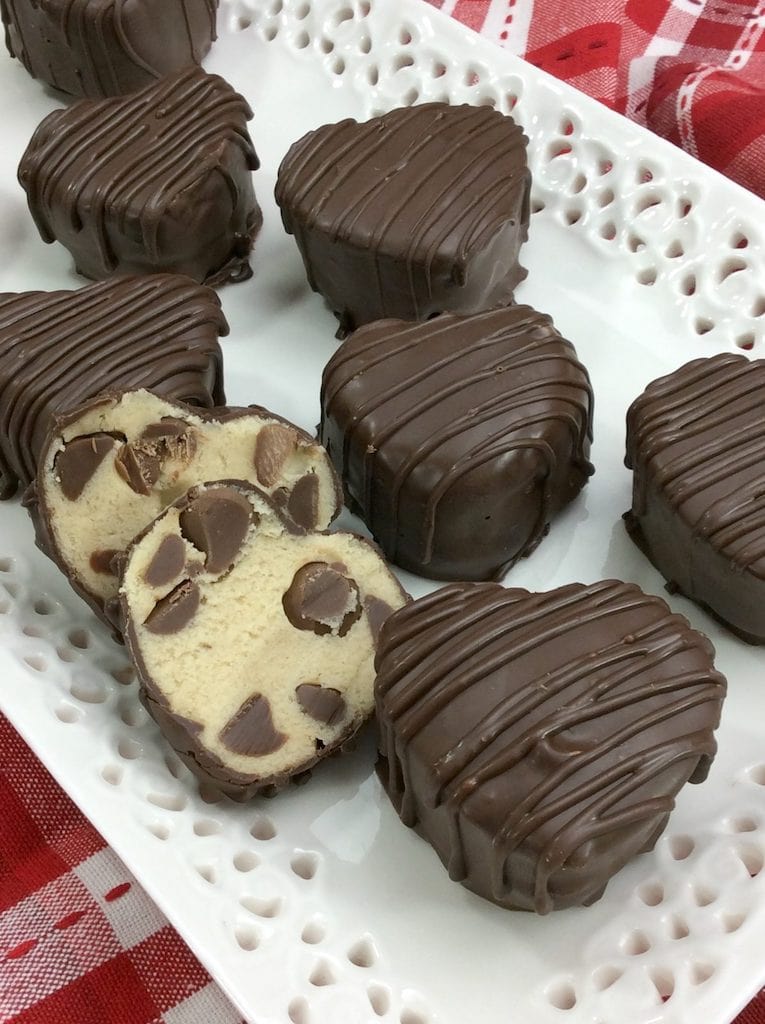 Nutella Filled Sweetheart Cookies | Mommy Made That
For me a Nutella filled anything is a decadent and delicious treat! These adorable heart-shaped cookies will be the Valentine's Day recipe everyone will ask for!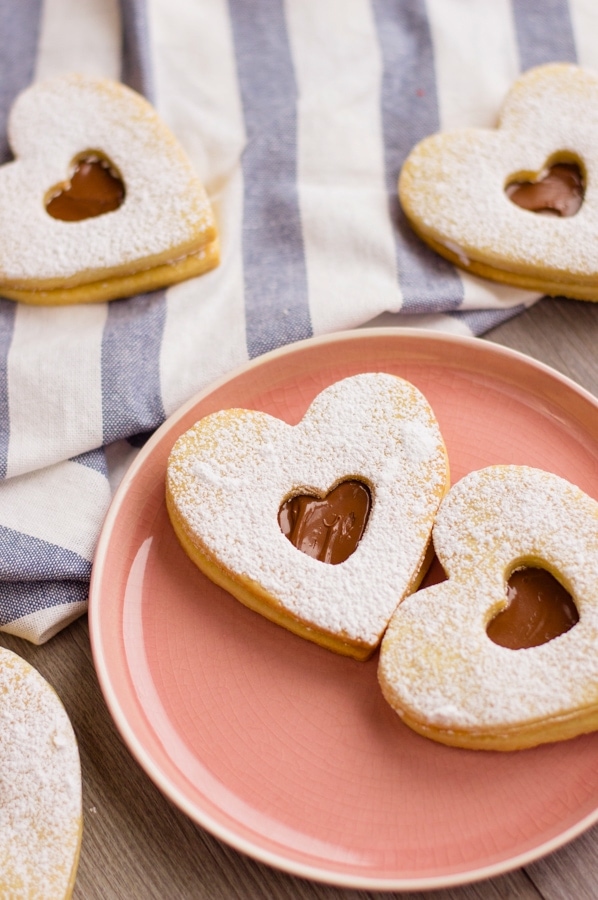 I've always preferred making cookies to bring to a party, just because I don't need to bring utensils or a serving spoon, but for something extra special, make this heart-shaped cookie cake!
This giant chocolate chip cookie cake is complete with delicious rich buttercream frosting! Great for parties too!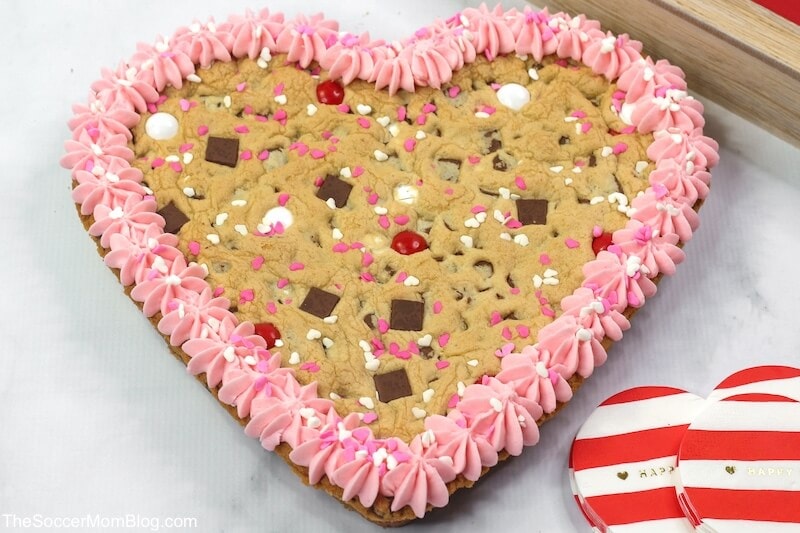 More Valentine's Day Desserts
Looking for more Valentine's Day desserts? The kids will have a blast helping with this Sweetheart Cake and everyone loves making these chocolate covered mice!
Looking for more desserts? Check out this roundup of 32 Valentine's Day Desserts. And if you're looking for something craft, this Valentine's Day Gift Basket is fun to make and gift!