We've gathered the best Chocolate Valentine's Day Desserts so you can stop your search!
What could be better than dessert recipes made with chocolate? When you need to bring food to a party for Valentine's Day, choose one of these fabulous easy recipes.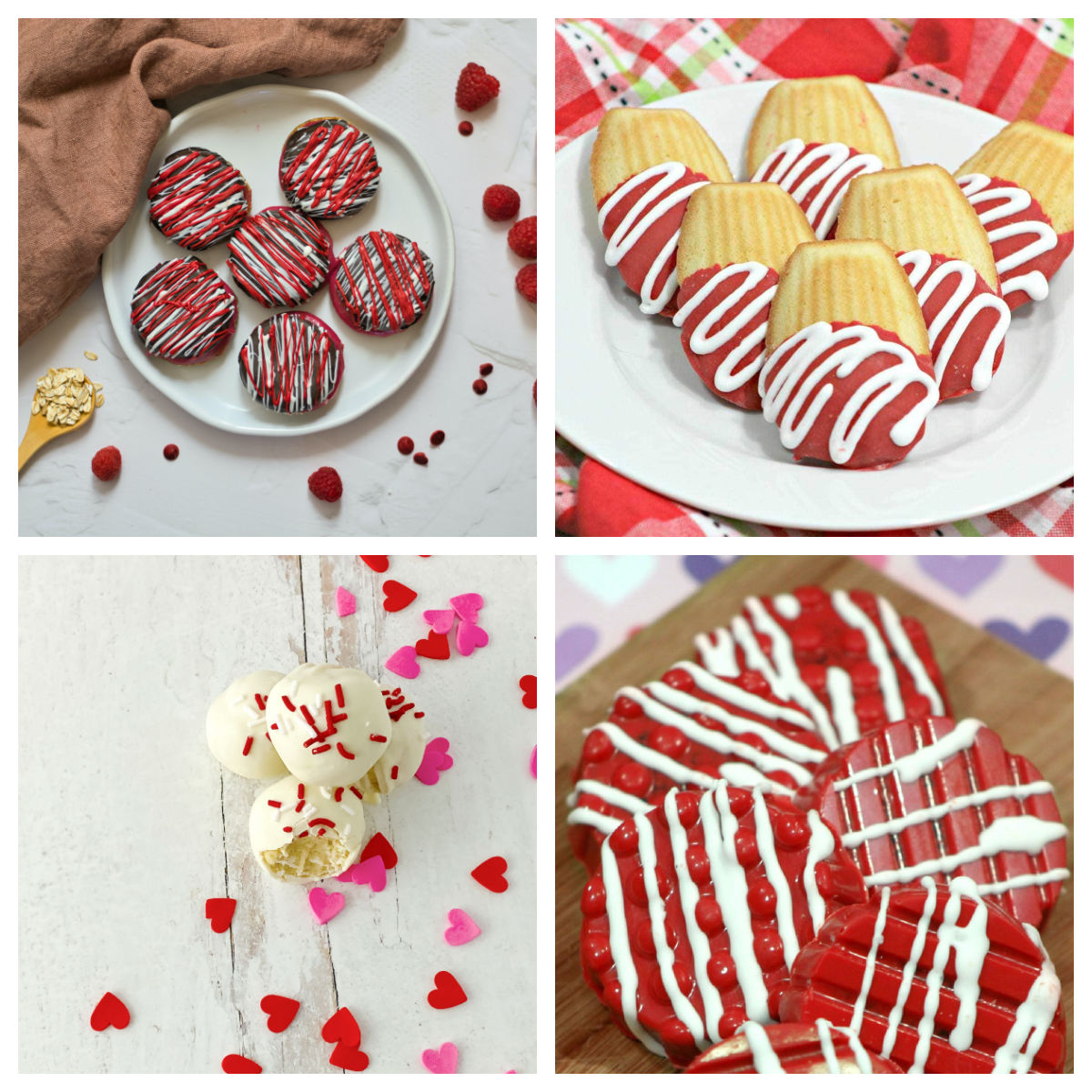 I love having a list to go to when I want to make a dessert. Holiday desserts have always been a hit in my house, and this year, I think celebrating every holiday we can is important. We could all use some cheer!
From cookies to brownies to fudge, we've got a lot of recipes here for you to choose from. Let me know your favorite and have fun!
Looking for other delicious Valentine's Desserts? I found 20 of the most amazing Valentine's cookies from top foodie friends!
Wondering what to make for Valentine's Dinner? How about these Delicious Broiled Bacon Wrapped Scallops or this Classic Stuffed Mushrooms recipe as a starter with a glass of wine?
30 Valentine's Day Desserts with Chocolate
30 Chocolate Valentine's Day Desserts
You'll find a lot of delicious chocolate Valentine's Day desserts if you search, but I've gathered a bunch of my favorites right here so you don't have to bother searching!
From brownies to cookies to fudge, there's something for everyone on this long list! Let me know your favorite!
Like our content? Follow us on Pinterest!