The Fairmont Empress Victoria has become one of my favorite hotels. After hearing so much about Victoria and Vancouver Island, I was so excited to experience it for myself back in 2018.
You have a lot of choices when it comes to staying in this capital city of British Columbia located on the southern end of Vancouver Island, but the amenities, service, and history of the Fairmont Empress Hotel will win you over again and again.
I've stayed at the Fairmont Empress Victoria four times now, and the next time I visit Victoria, I hope to stay there again. It just never gets old!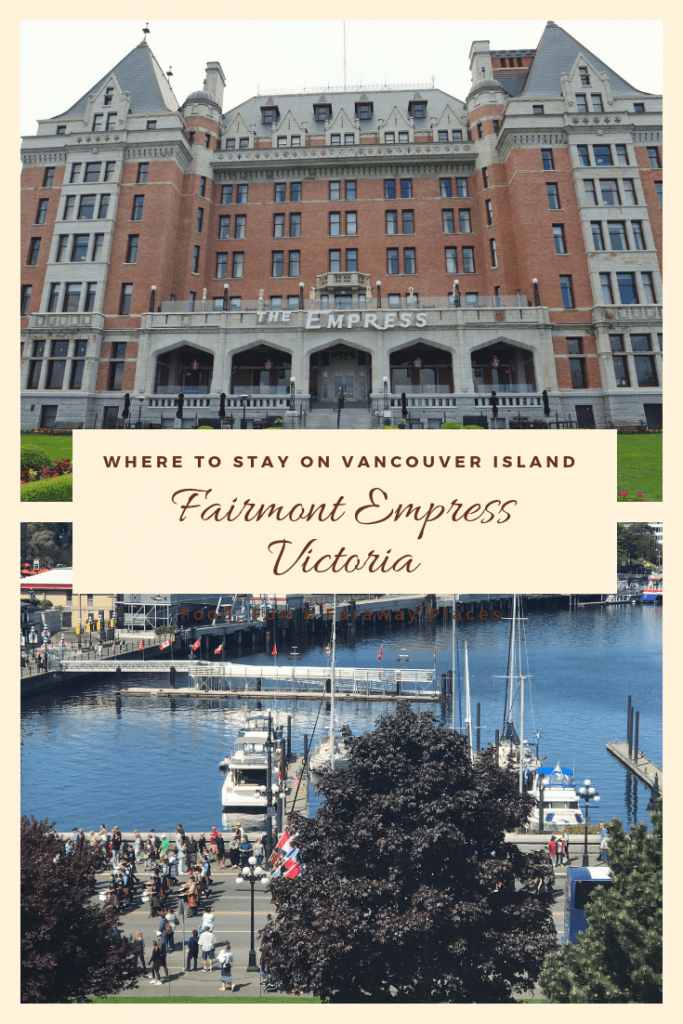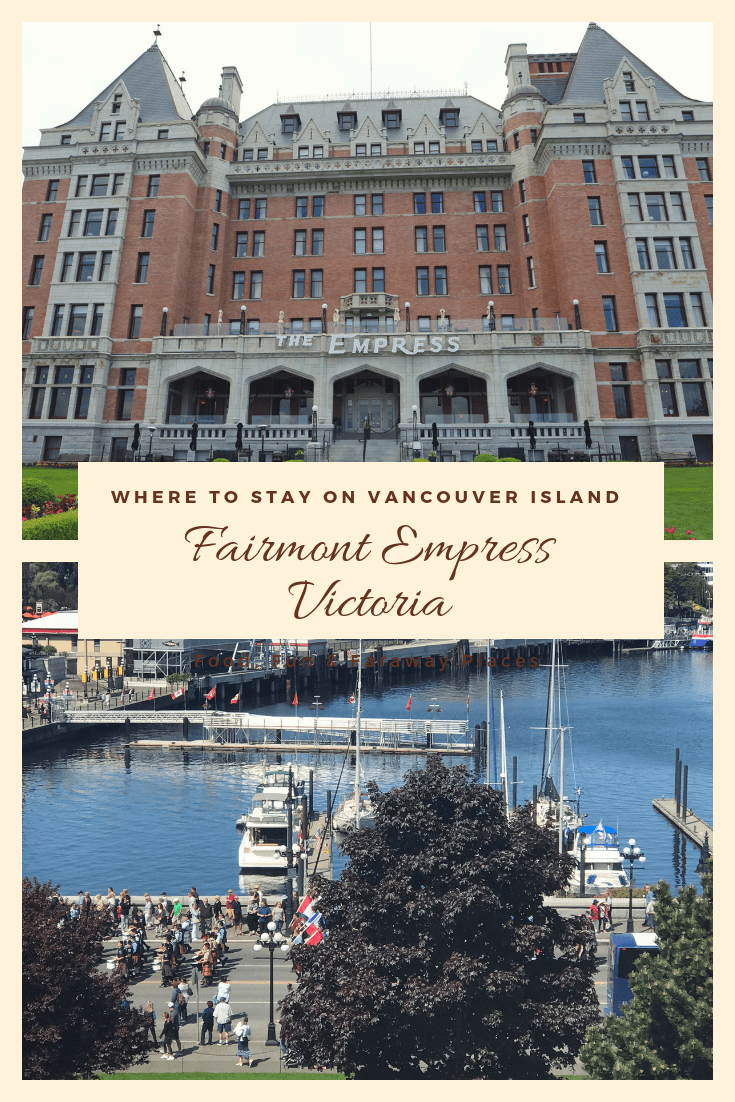 Fairmont Empress Victoria
The Fairmont Empress Victoria is one of the top 21 iconic hotels in the world. They've recently completed more than 60 million dollars in restorations and renovations, and it shows.
Update: On February 24, the Fairmont Empress received the prestigious Forbes Four-Star Award for the fourth year. The lovely Empress will reopen on April 1 after being closed because of Covid 19.
Over the years since the hotel opened its doors in 1908, kings and queens - including Queen Elizabeth - and movie stars like Bob Hope, Bing Crosby, and Barbra Streisand, have enjoyed the hospitality of The Empress. With more than 460 magnificent rooms, suites, and luxury accommodations, there really is something for everyone.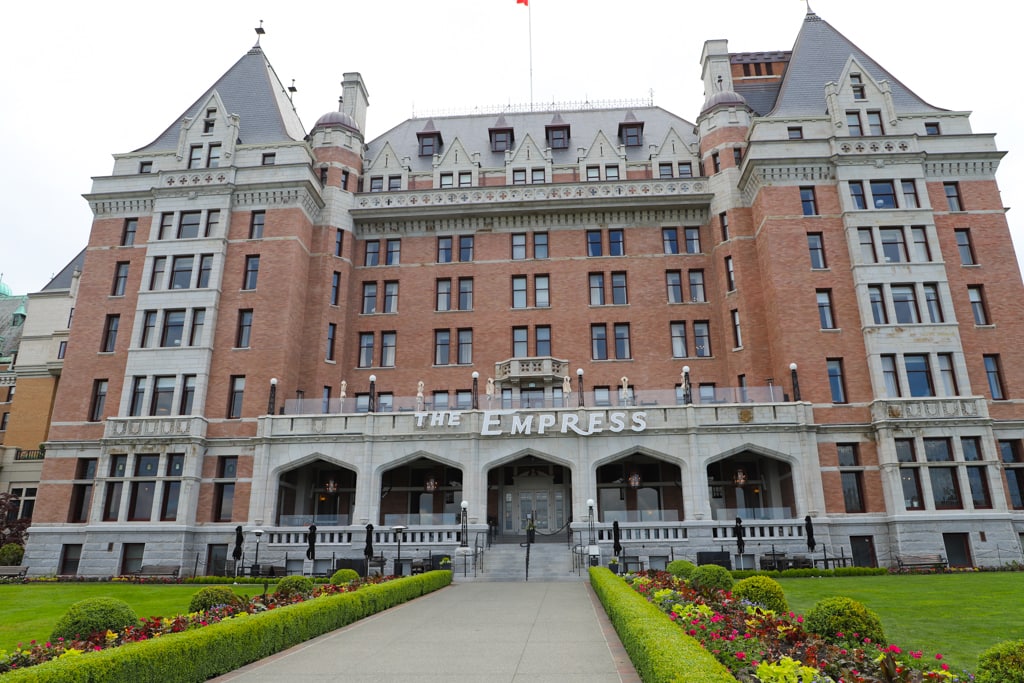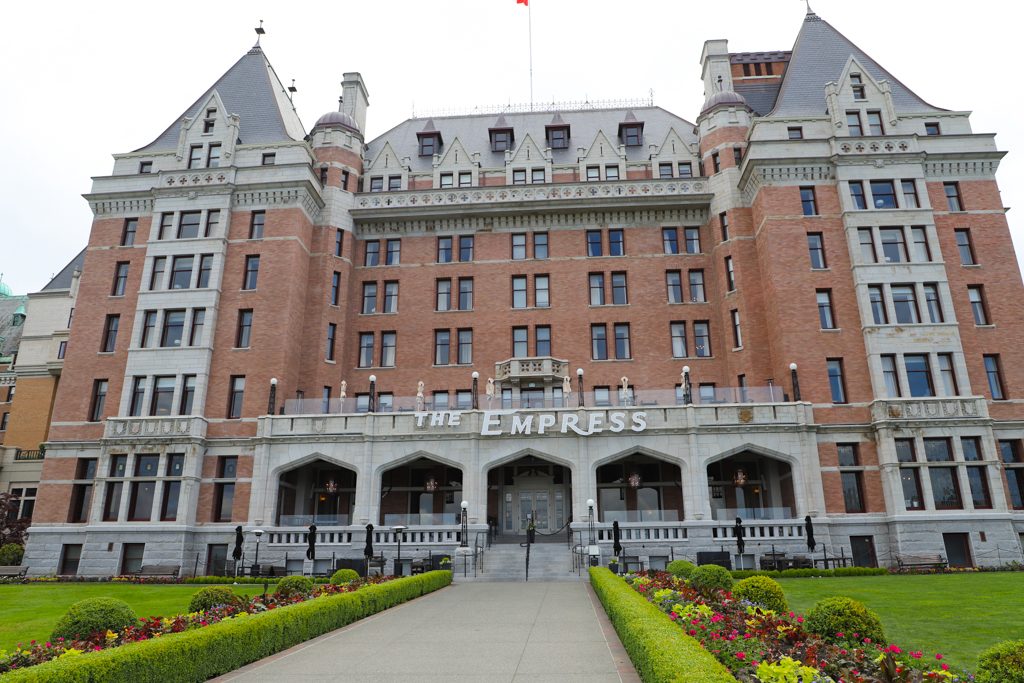 Fairmont Empress Victoria Accommodations
I absolutely loved my room at the Fairmont Empress. All the rooms have luxurious down-filled duvets making the beds so comfortable, it's hard to get up in the morning!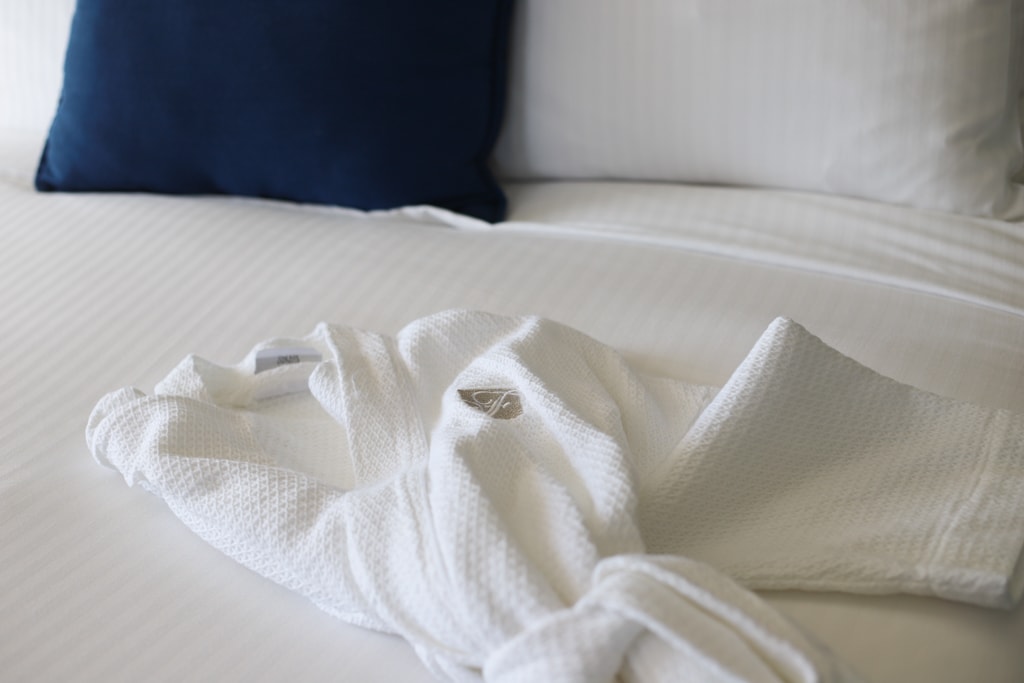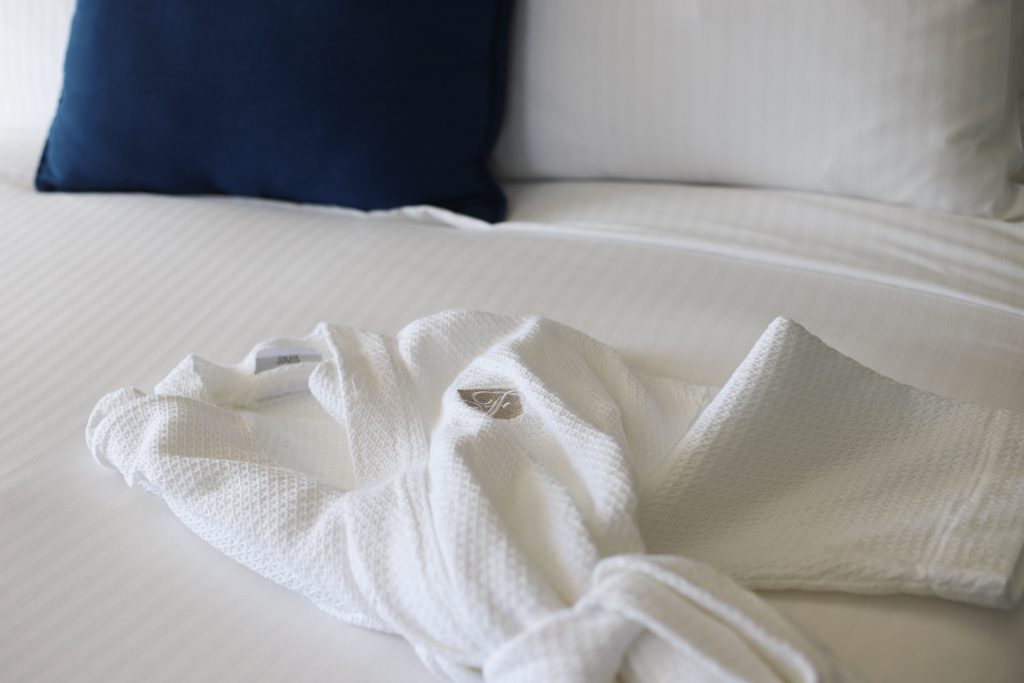 The Empress guestrooms also come with no shortage of incredible views. There was a parade going on the day I was there.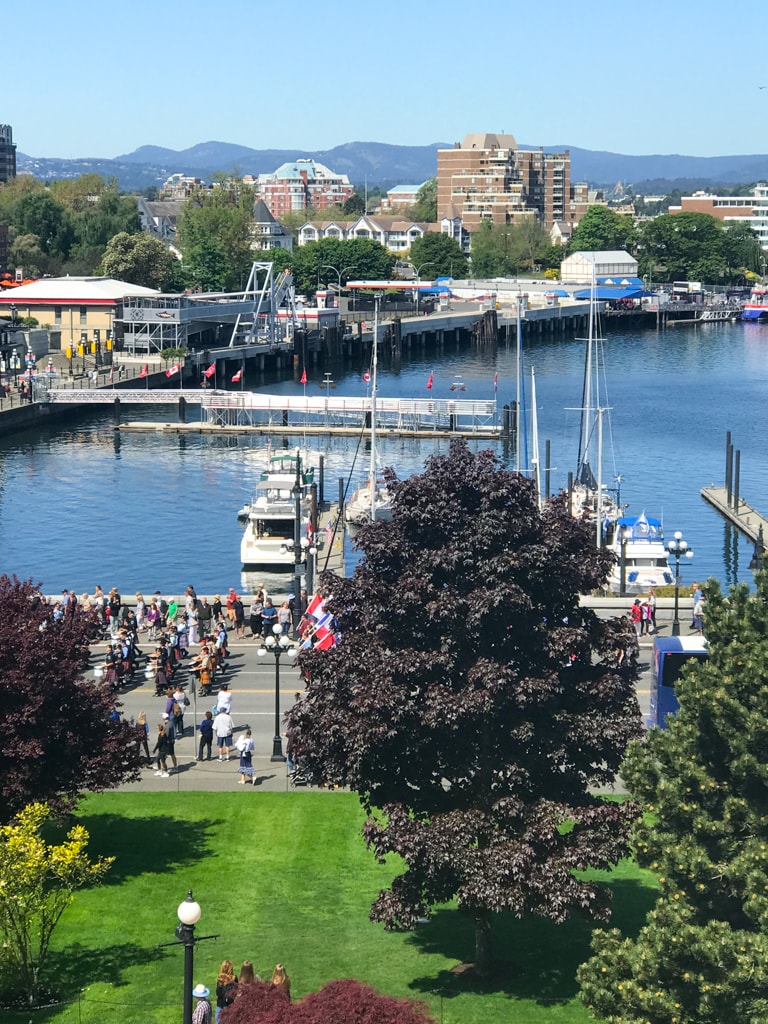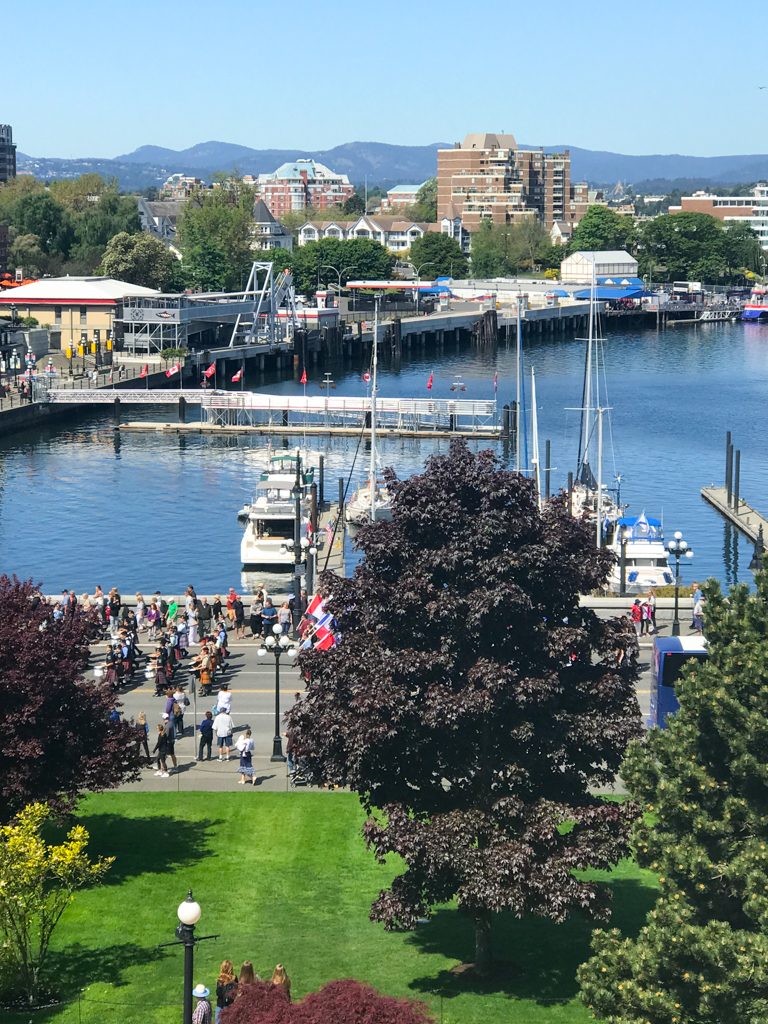 I had space on the desk to spread out and get some work done. A coffee maker and electric kettle are both provided, along with coffee and an assortment of tea.
I even found a few creams in the small refrigerator! You may have heard my rant before about luxury hotels serving that horrible powdered stuff with their coffee. This is just another way the Fairmont Empress goes above and beyond.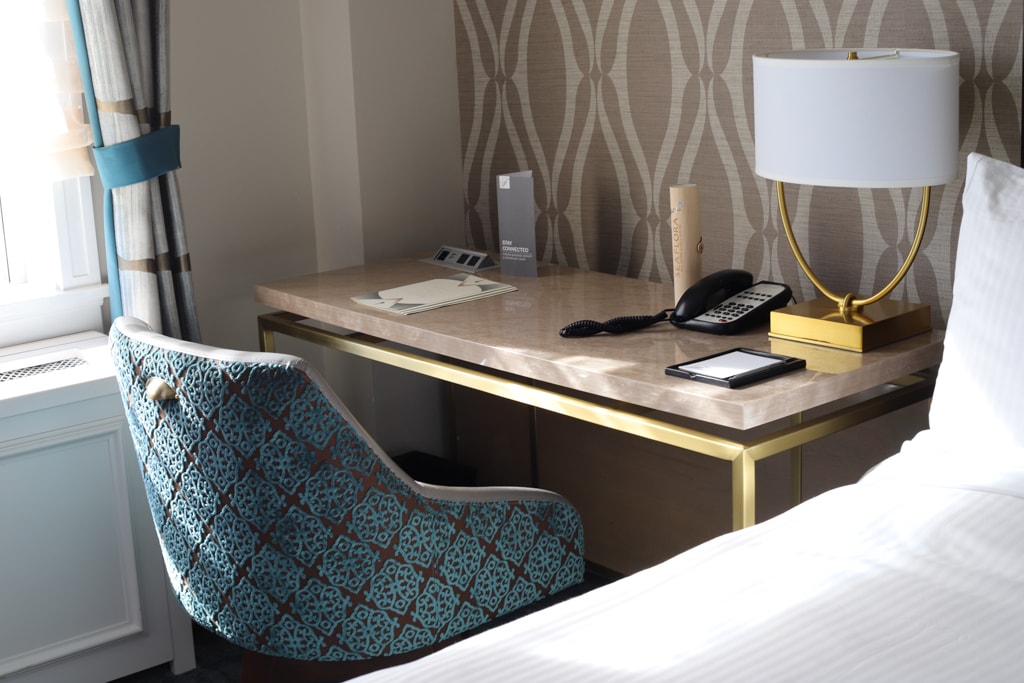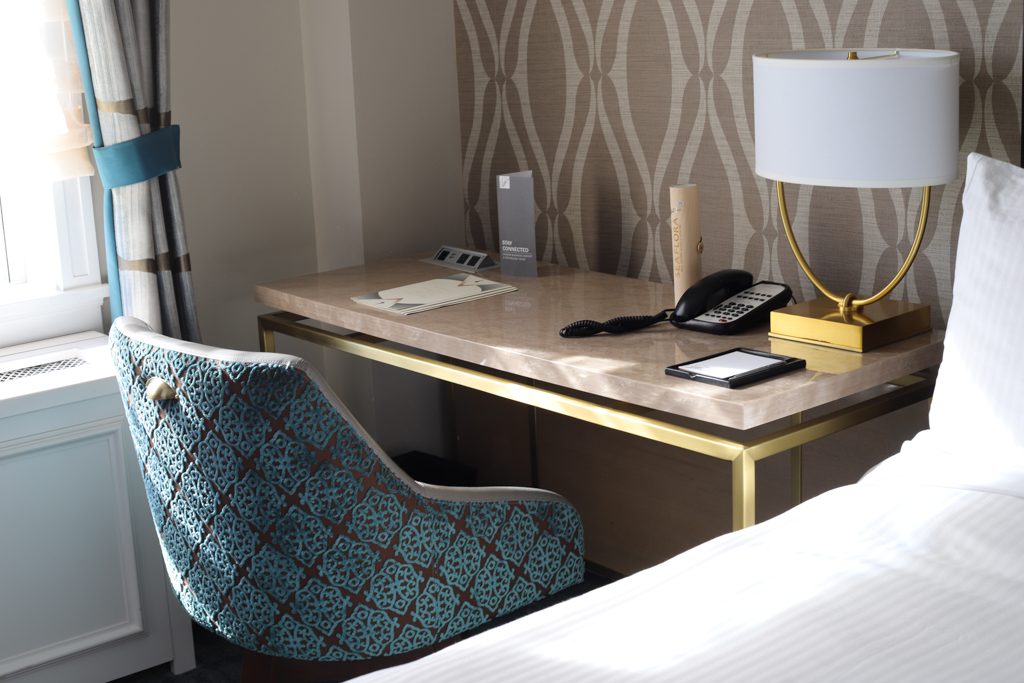 Two comfortable chairs were available in my room for having a snack or reading time before bed.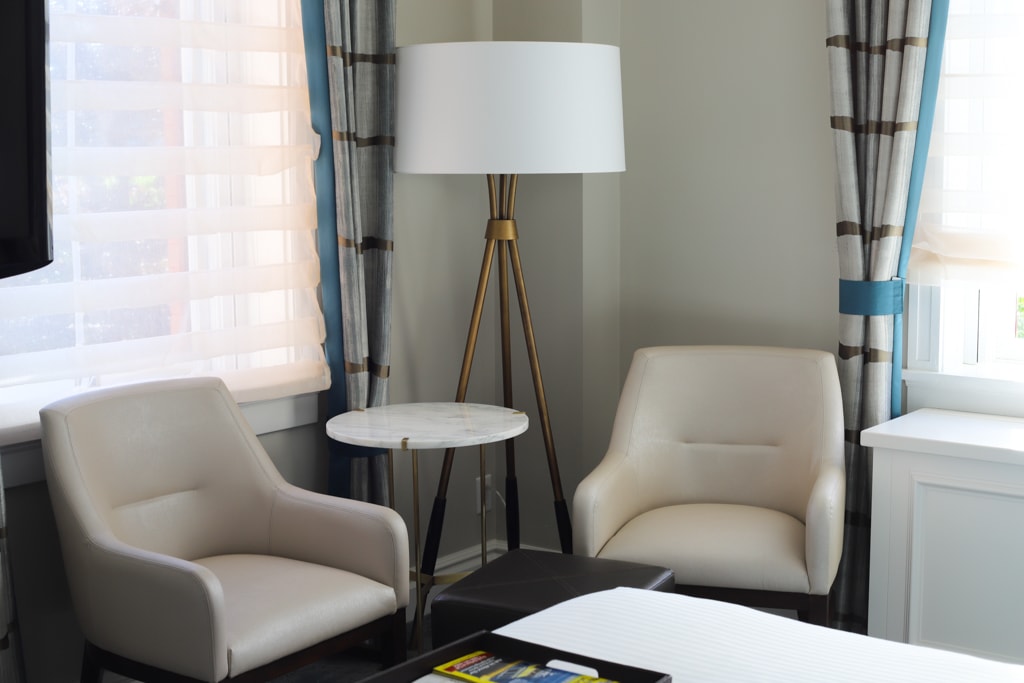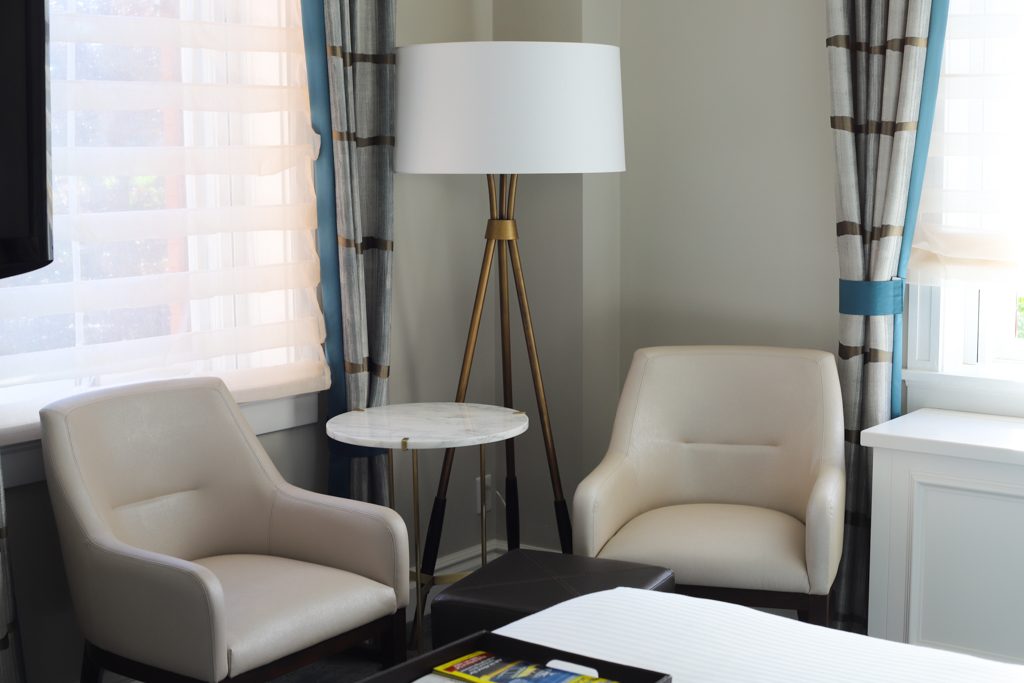 The hotel offers quite a bit to do, but Victoria is also known for outdoor activities as the weather is pretty temperate all year long. Whether you've come for business or pleasure, you will fall in love with Victoria.
Fairmont Empress Victoria Food
As you would expect from any Fairmont Hotel location, The Fairmont Empress Victoria offers world-class culinary offerings. It's just another reason Fairmont is my favorite hotel.
Dining at Q at the Empress is more than a meal - it's an experience. They offer amazing dishes created with fresh local ingredients that are ethically sourced. It doesn't hurt that they're serving up these creative farm-to-table dishes in an incredible setting.
As spot prawn season started while I was there, I had to try them. Shrimp is one of my favorite foods, and the chef prepared them perfectly.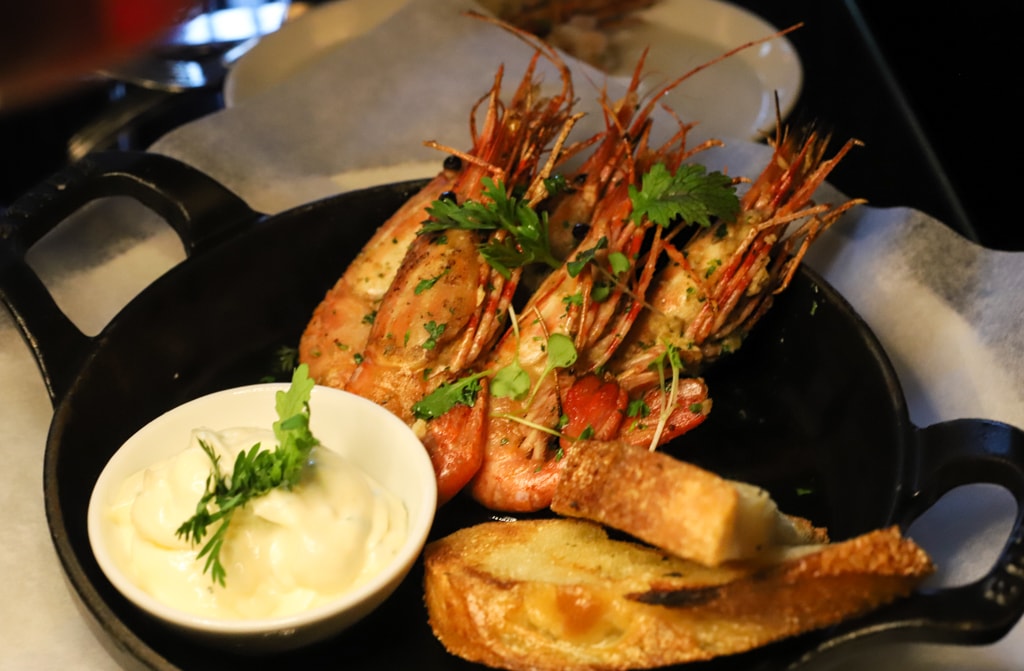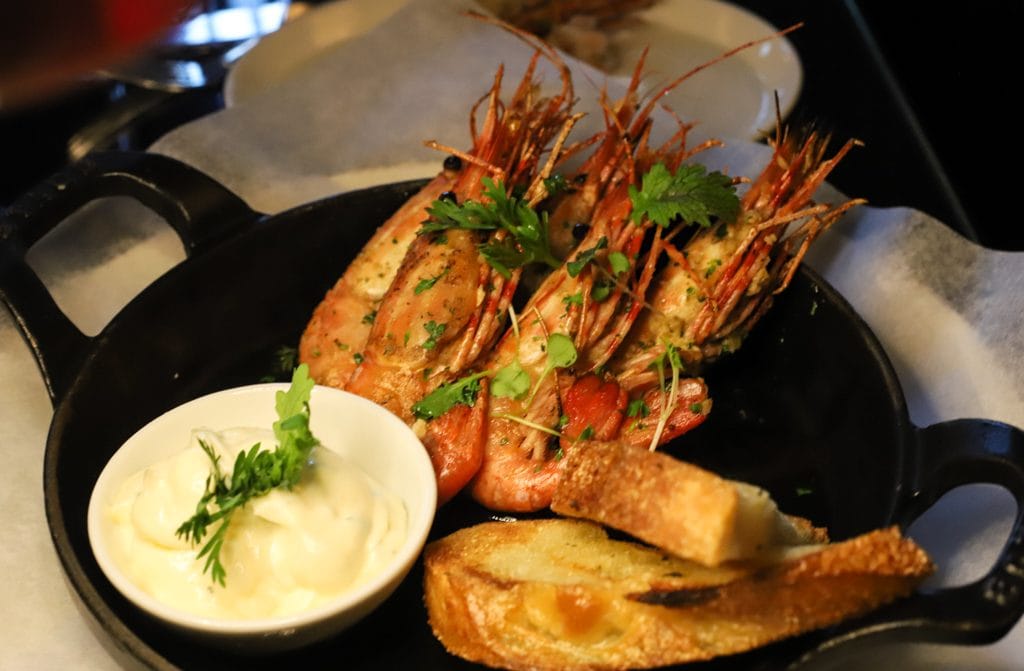 Eating salmon on the West coast of Canada is a must as it is just so fresh. If it was prepared like this, I could eat it every single day.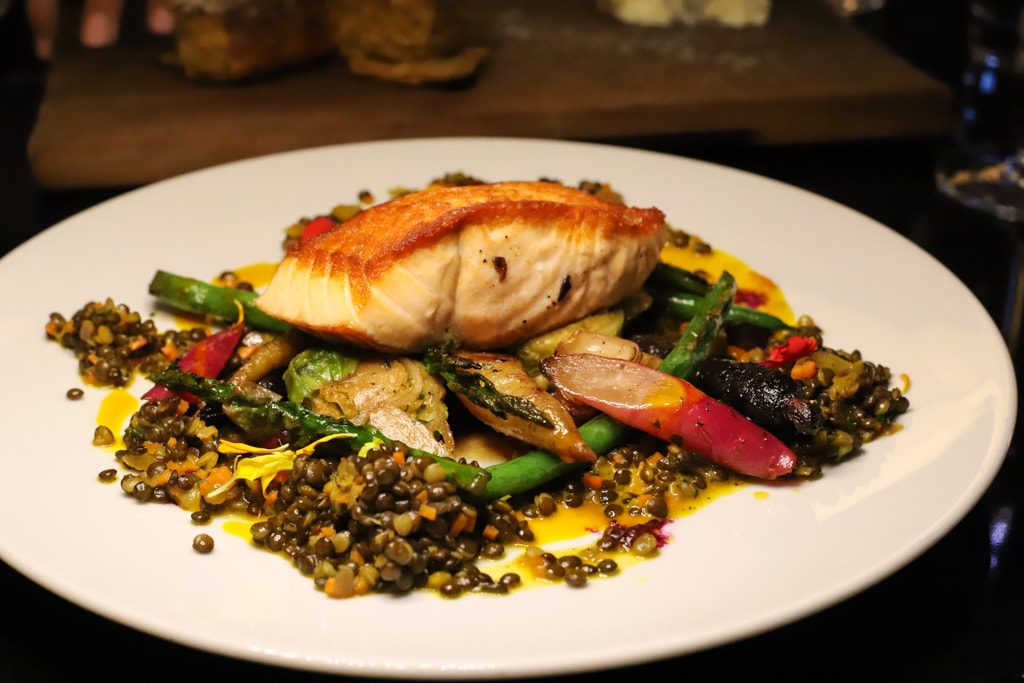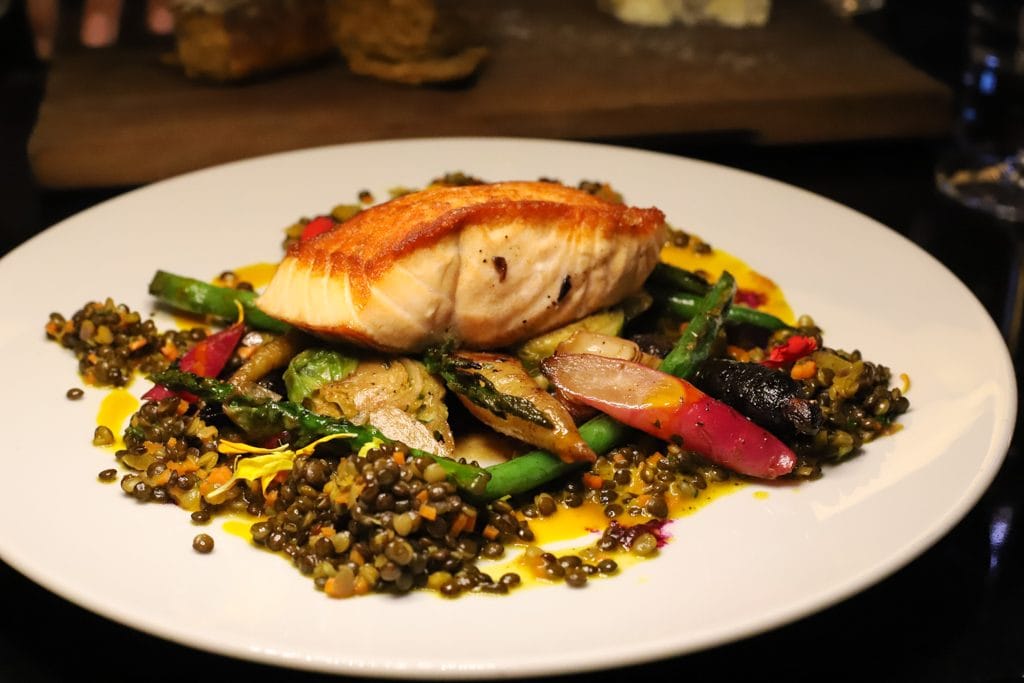 The dessert menu has quite a few choices making that decision a difficult one. You must try the Empress Torte. You can't get this dessert anywhere else in the world!
Made with custom chocolate developed in France, honey from the bee garden, B.C. black currants, and hazelnuts from Oregon, it takes two days to create this incredible dessert. And yes, you can buy a piece or an entire torte (it serves 10) to take home.
The Rooftop Lemon Verbena Creme Brulee also came highly recommended and was a very good choice.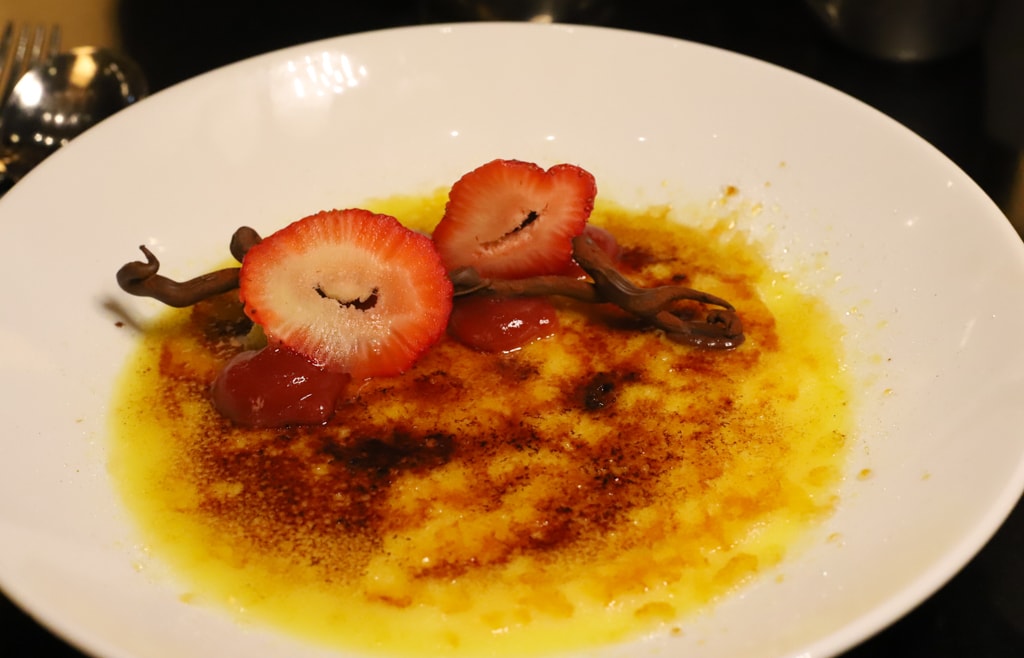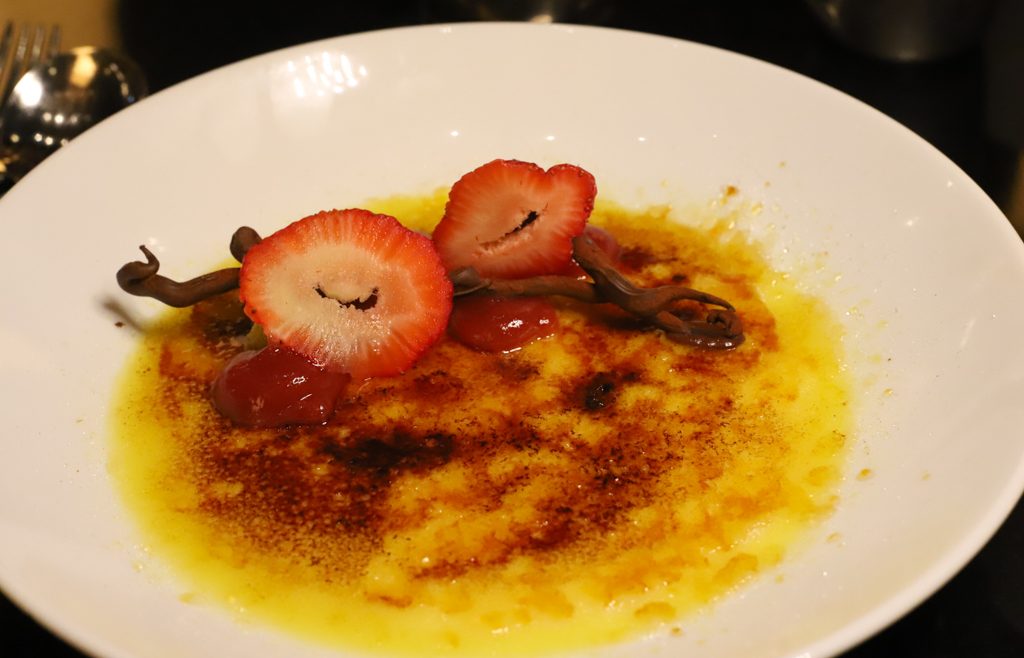 If you prefer to be outdoors there is no shortage of amazing views to be had while dining on The Veranda, but note - it's only open in the summer season.
If you are looking for a more casual setting, the Q Bar or the Lobby Lounge both offer signature cocktails, amazing menu offerings (nearly around the clock), and a fun atmosphere.
At the Q Bar, you can enjoy an extensive wine list and a wide variety of local craft beer.
The one thing you should definitely try is a cocktail made with Empress Gin, handcrafted right in Victoria, BC! Watch as the bartender pours and it changes color!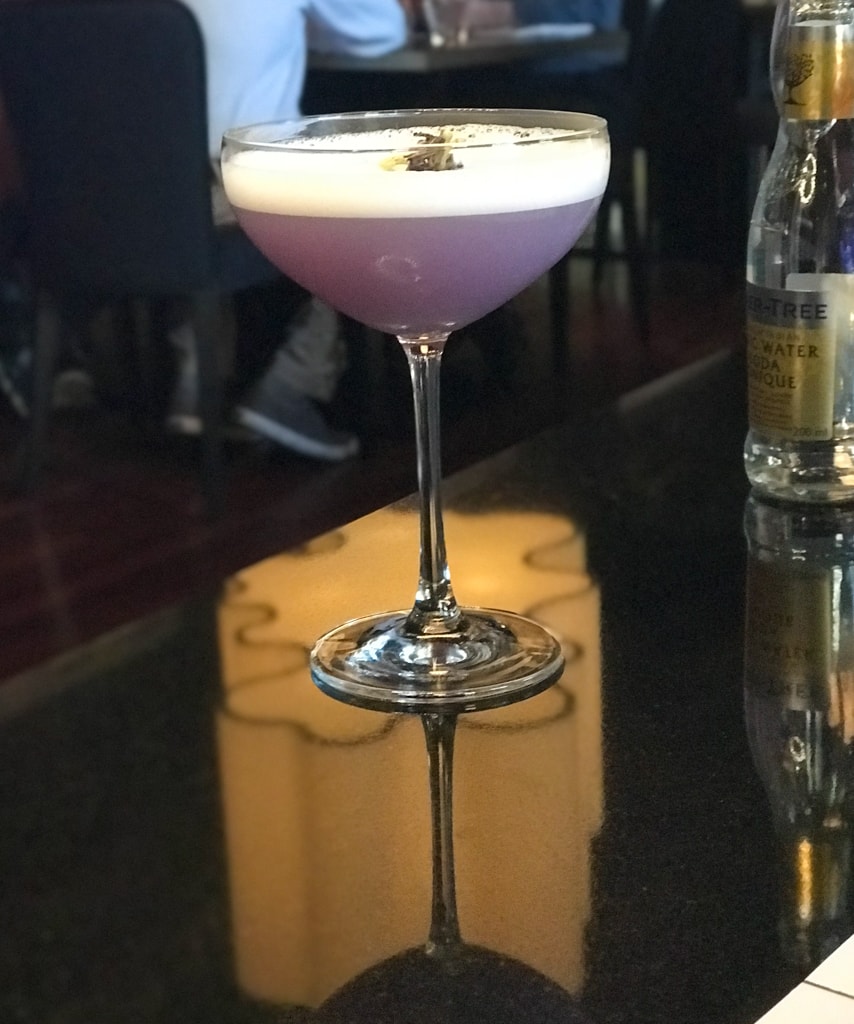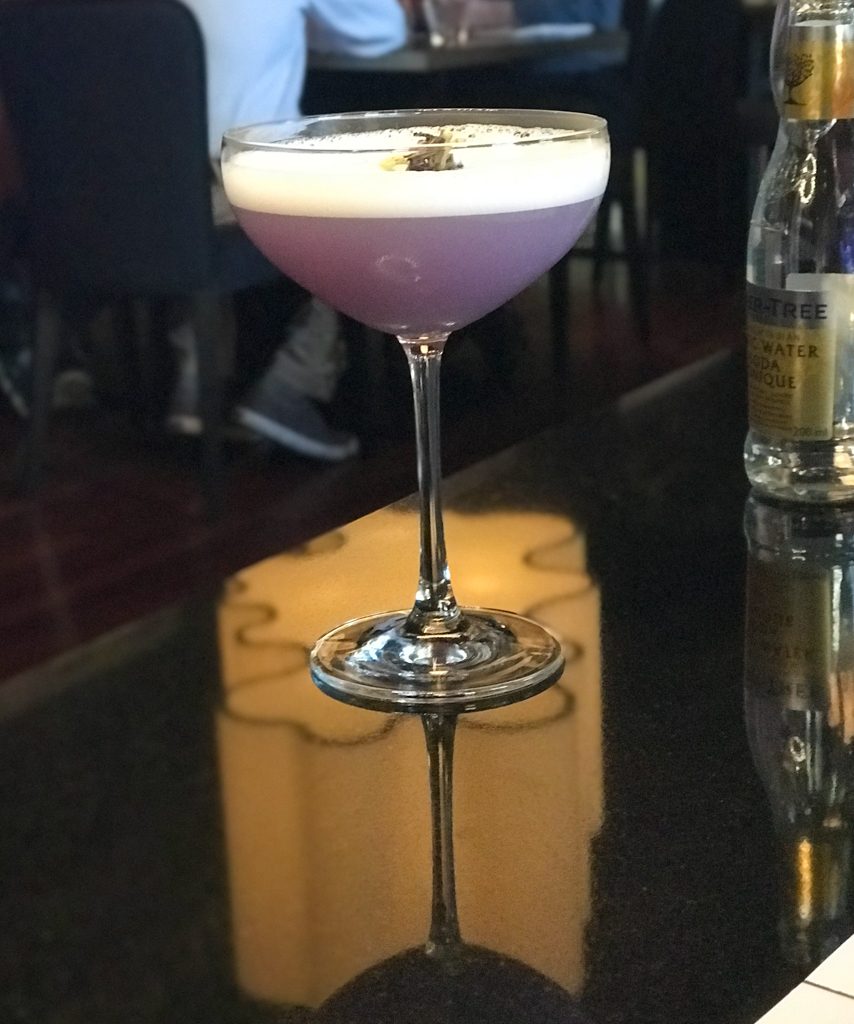 Fairmont Empress Victoria Activities
There is so much to do in Victoria, from water activities like whale watching, food and history tours, and relaxing at the on-site spa. You'll really need a few days to be able to experience it all!
Victoria, BC is a food lovers paradise, and you know I love food! I've put together a list of where to go for the best food in Victoria so you can start making plans!
I'll be sharing an entire list of what to do and see soon, but for now, I'll just give you a couple of things you can do without leaving the hotel.
Tea at Fairmont Empress Victoria
In true Fairmont fashion, tea is served at the Fairmont Empress Victoria in four seatings from 11 am to 5:45 pm, so there's plenty of time to work in your afternoon tea. Choose from a variety of over 21 loose leaf tea blends that are all ethically sourced and certified.
More than 400 people are served during the Afternoon Tea at the Empress. The Tea is held in the Lobby Lounge, and though it is not considered a meal, I felt full when I left. We began with a glass of Veuve Clicquot Champagne.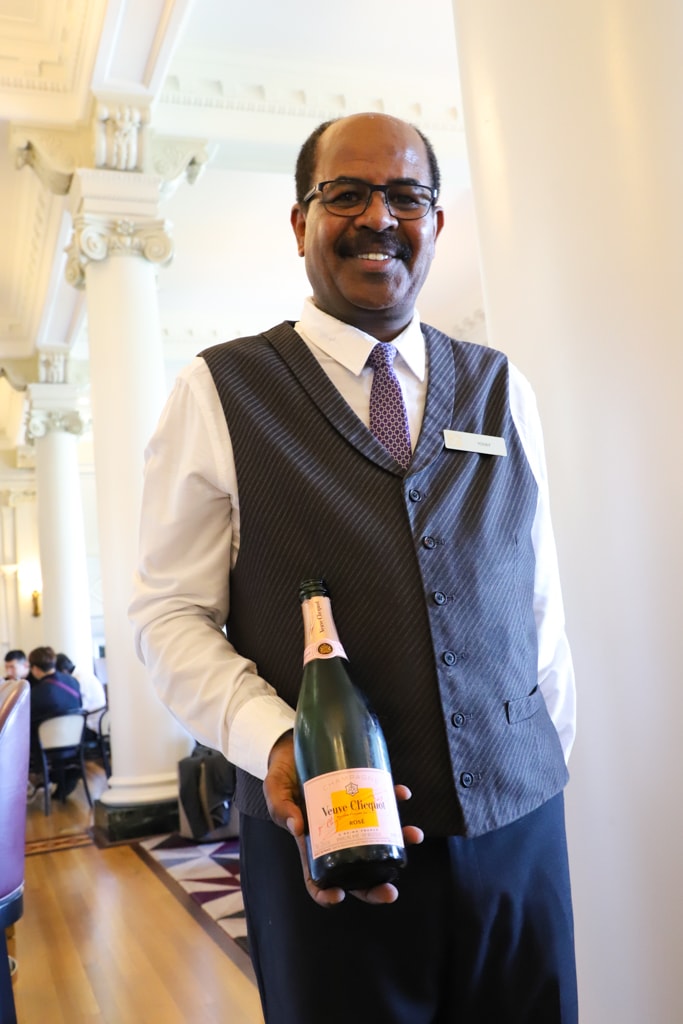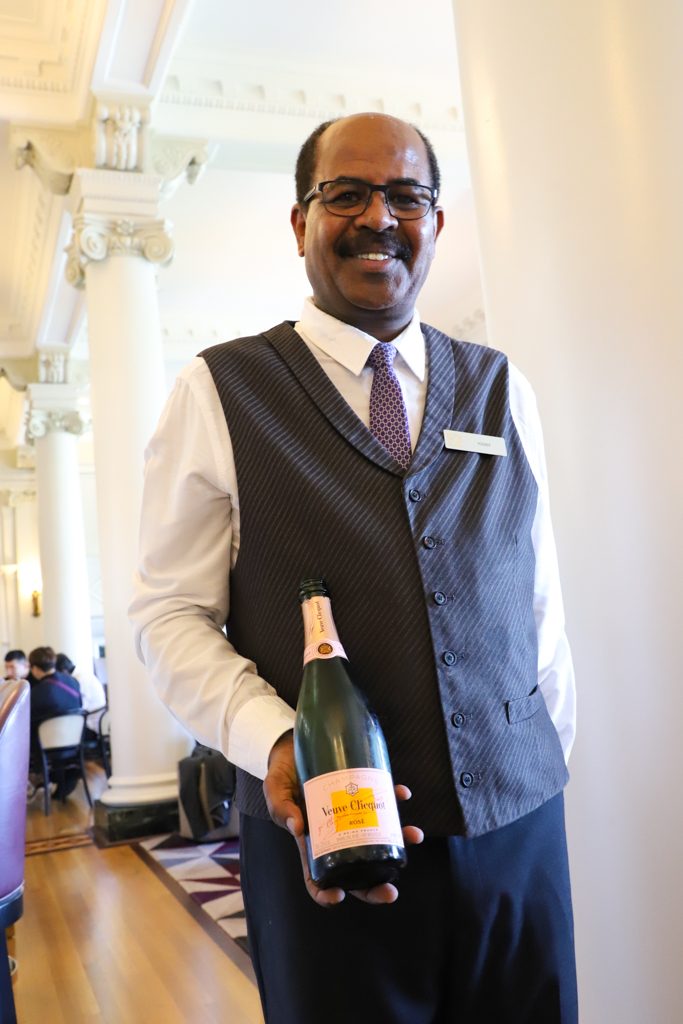 Who knew you should begin a proper tea with champagne? Now you know!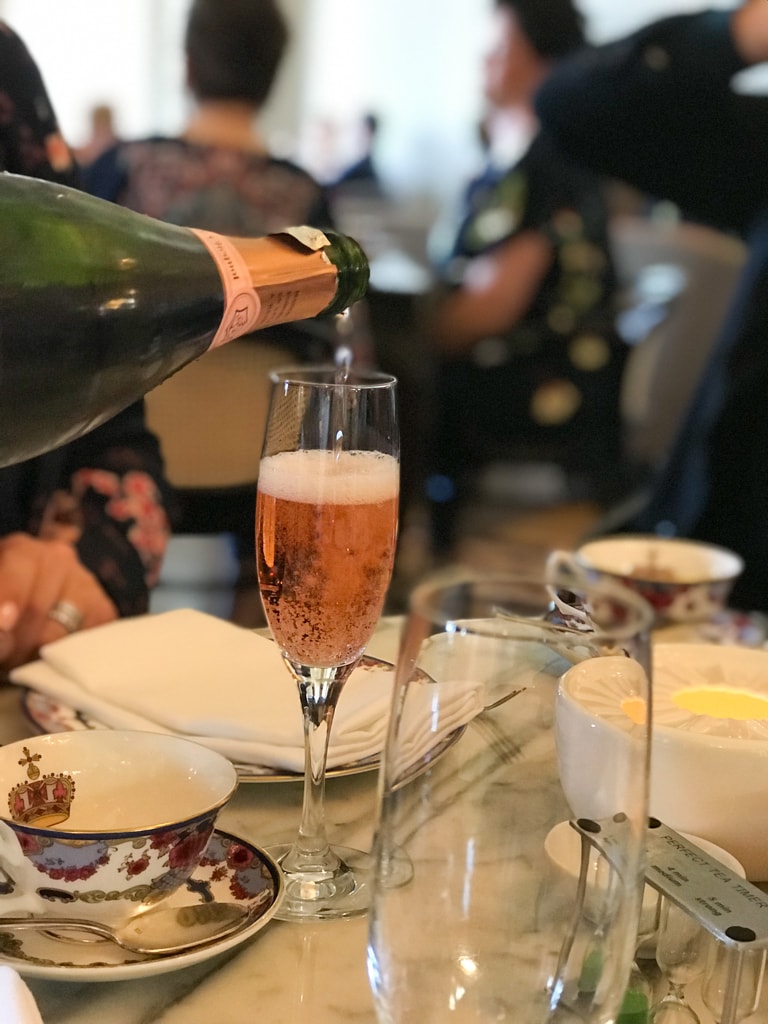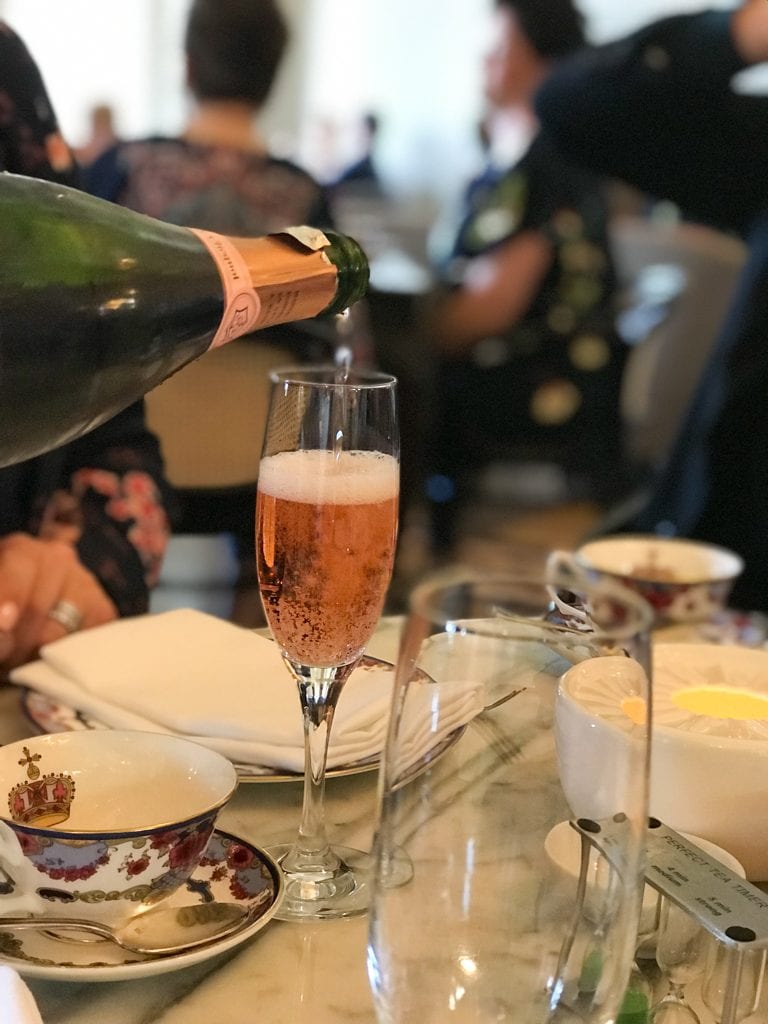 Of course, tea is served as well, and not just any tea. The tea at the Fairmont Empress Victoria is created exclusively for this property.
Your server will explain the different varieties, and your group can choose three.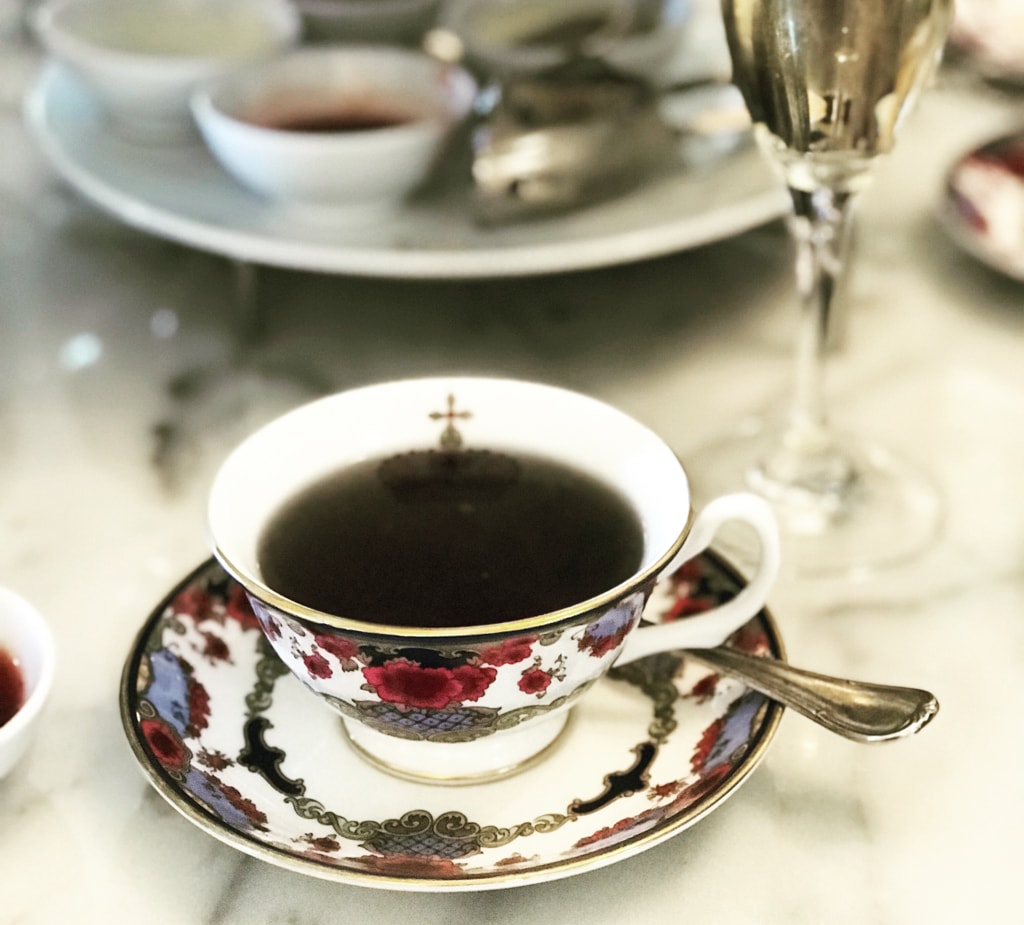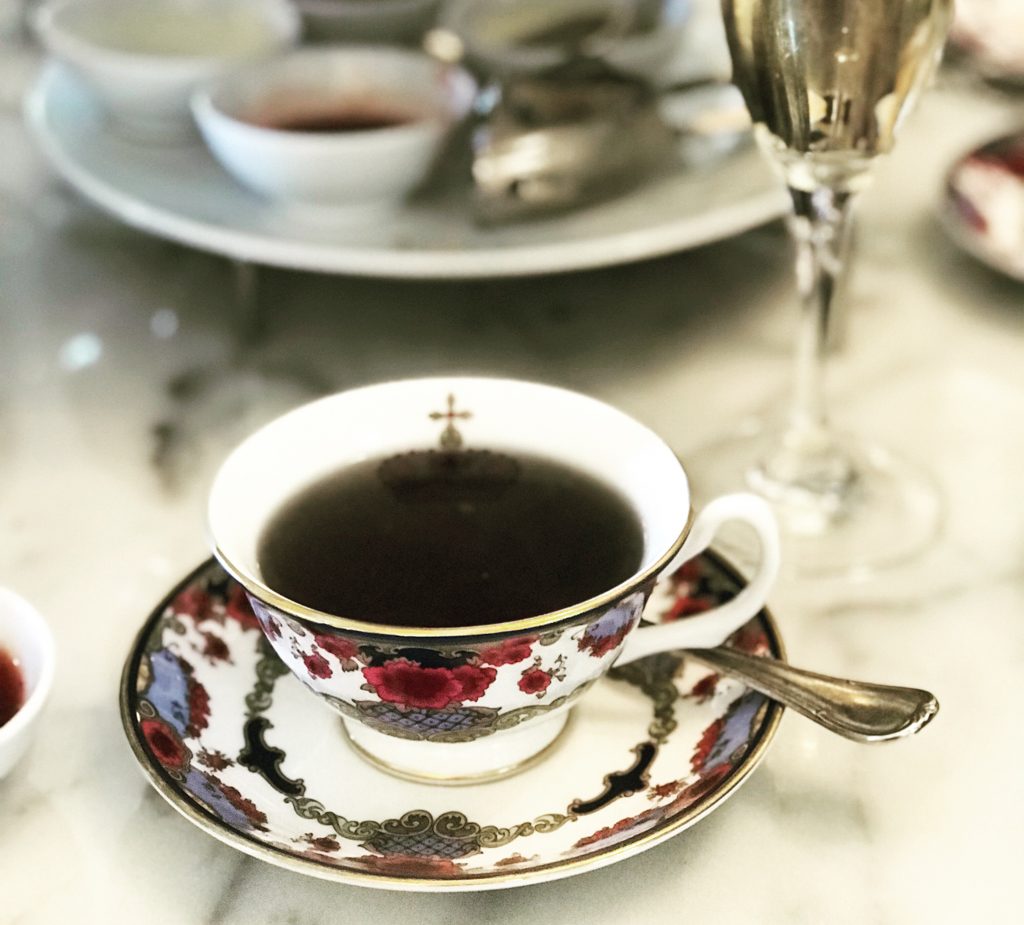 When you discuss the choices with your server, they will make recommendations based on your preferences. (You can also purchase tea to take home in the gift shop.)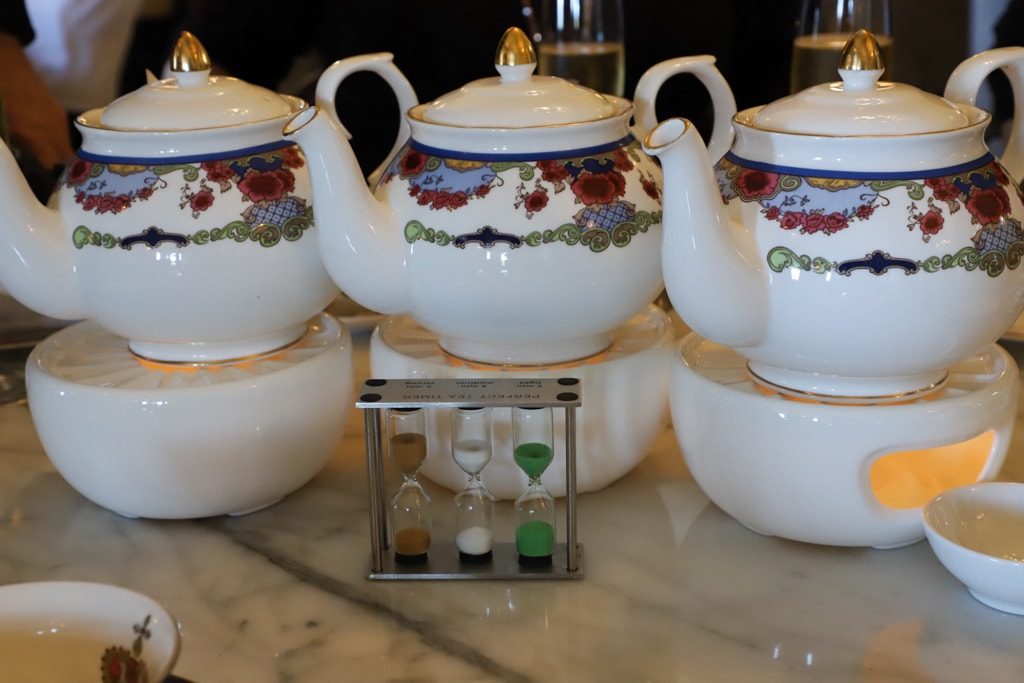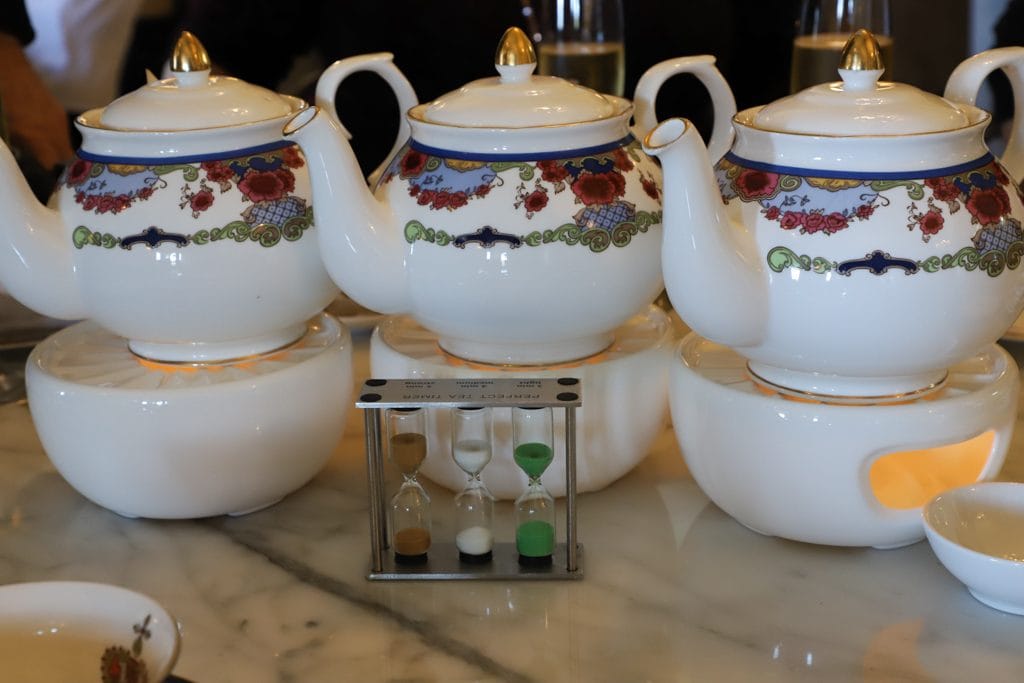 House-made signature scones will be delivered next. So light and full of flavor, the scones are paired with clotted cream and strawberry preserves made with lavender from the rooftop garden.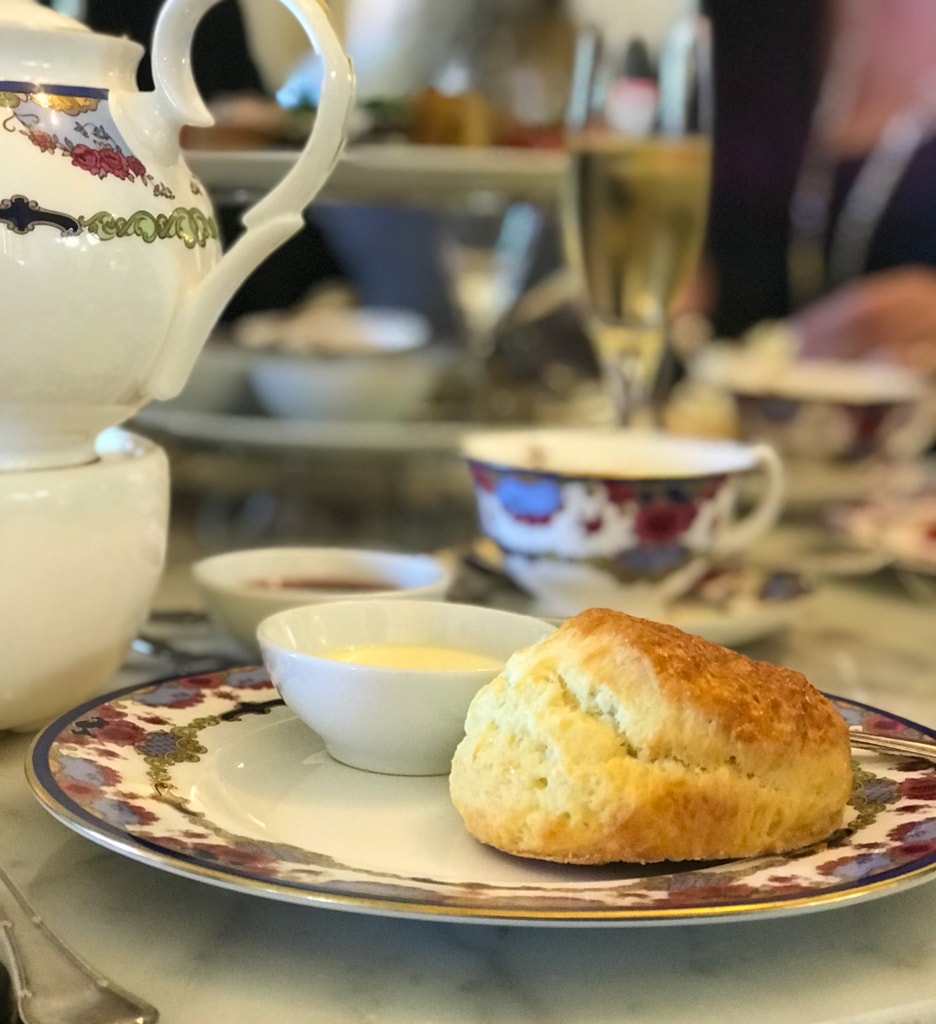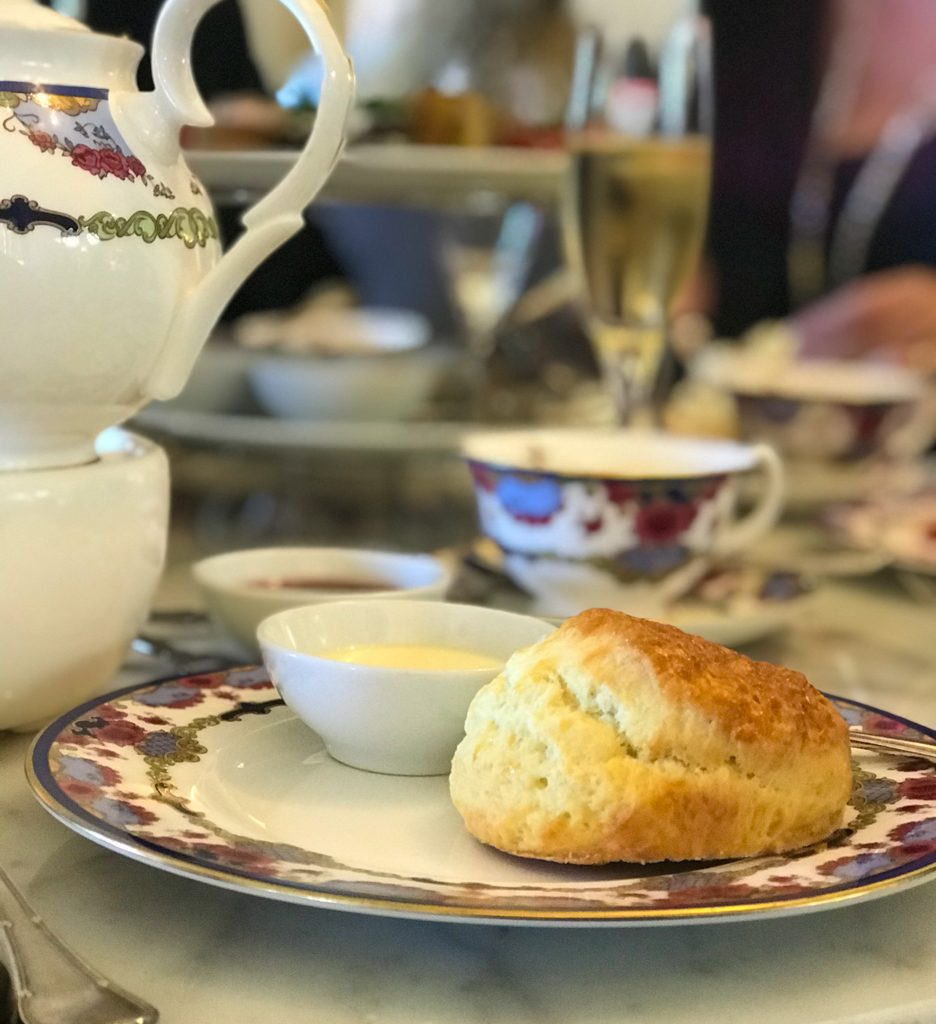 The food served at the Empress is prepared fresh daily and is so delicious. A selection of bites will be served on a three-tiered serving tower.
You must have one of everything! My favorites were the smoked salmon on blini and the caramel banana cake.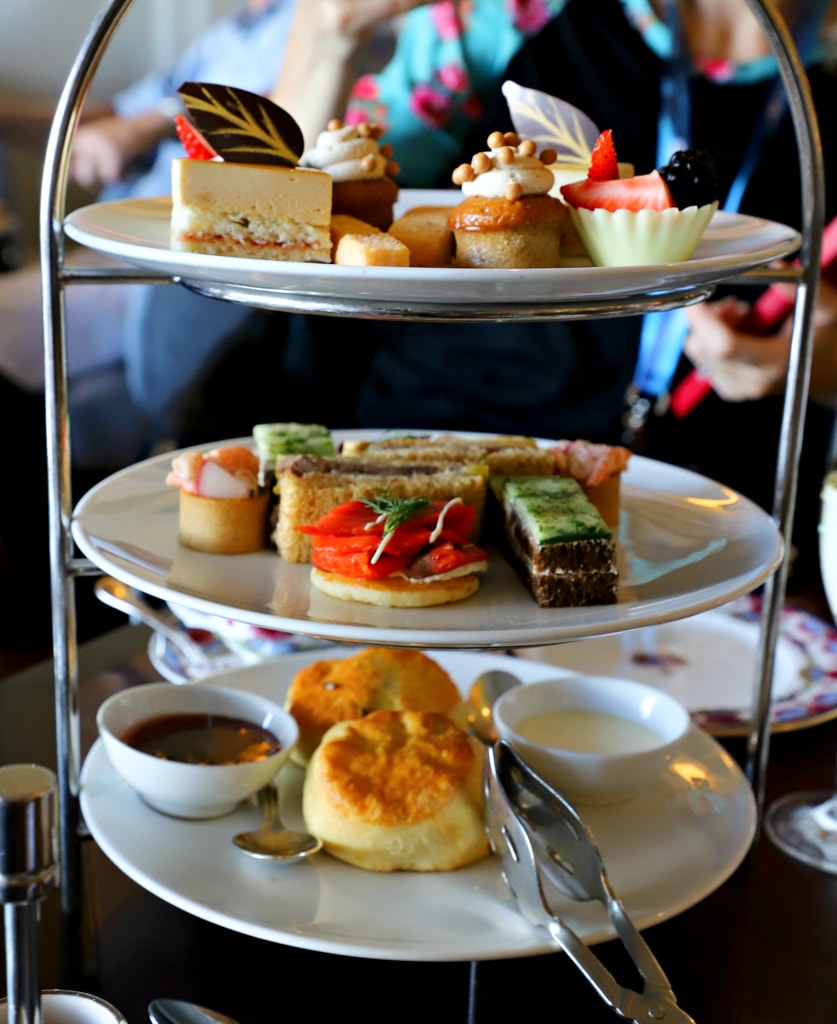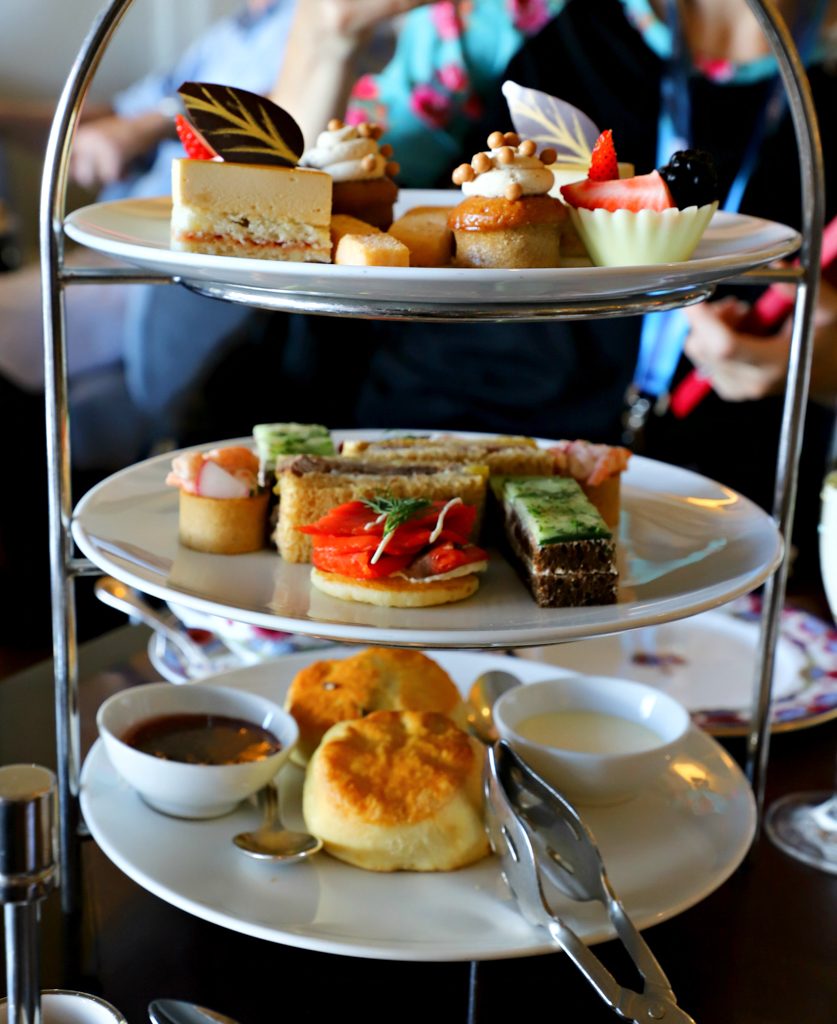 Willow Stream Spa
Don't miss the amazing Willow Stream Spa. Remember that huge restoration and renovation project I mentioned? The on-site spa was included in the upgrades. It's truly one of the top spas in the world.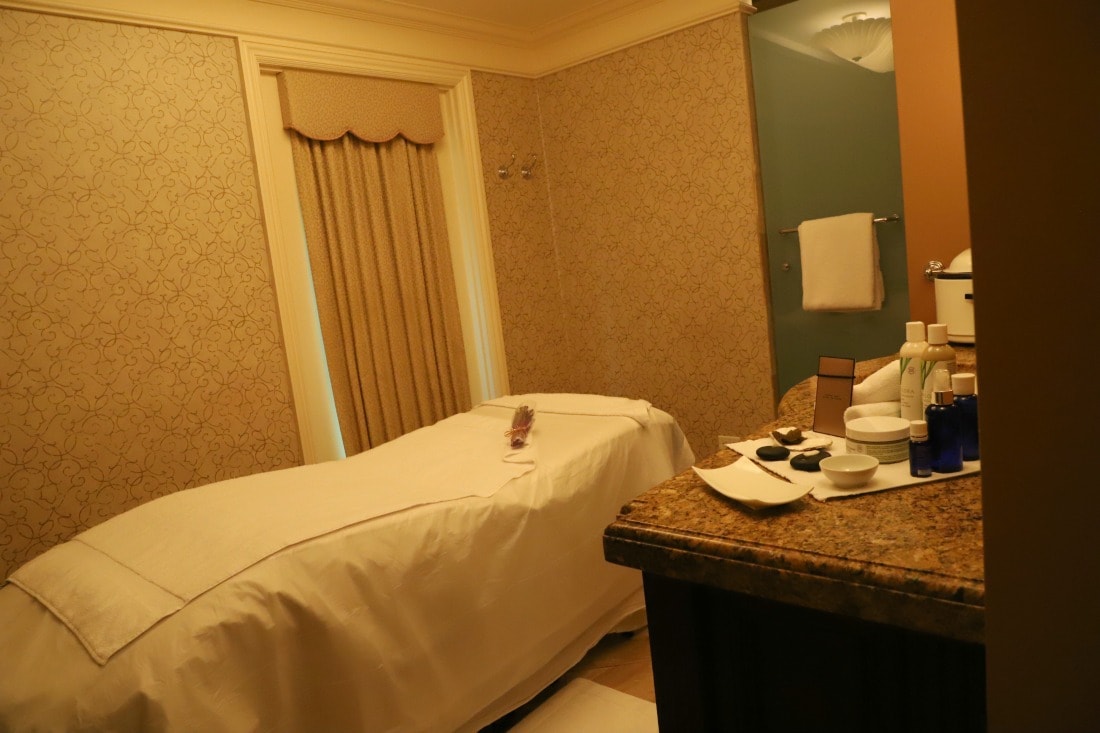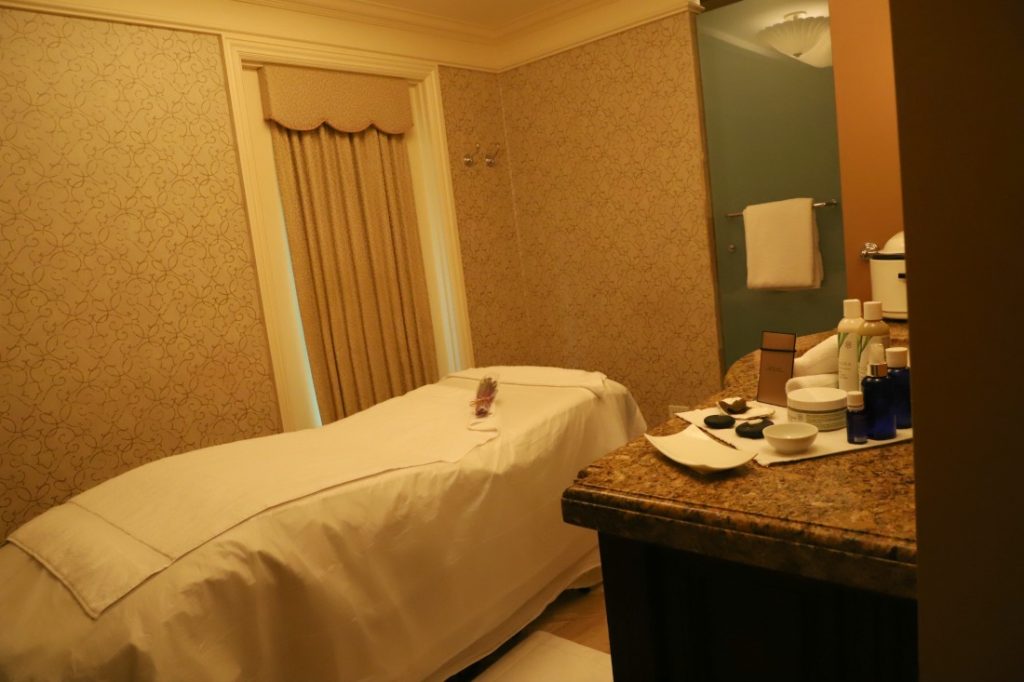 The Willow Stream Spa has a huge variety of packages, treatments, and offerings to suit every guest. The spa is open 7 days a week, 365 days a year, and that means that no matter when you visit you'll be able to enjoy anything from a manicure to a hot stone massage or even a seaweed treatment.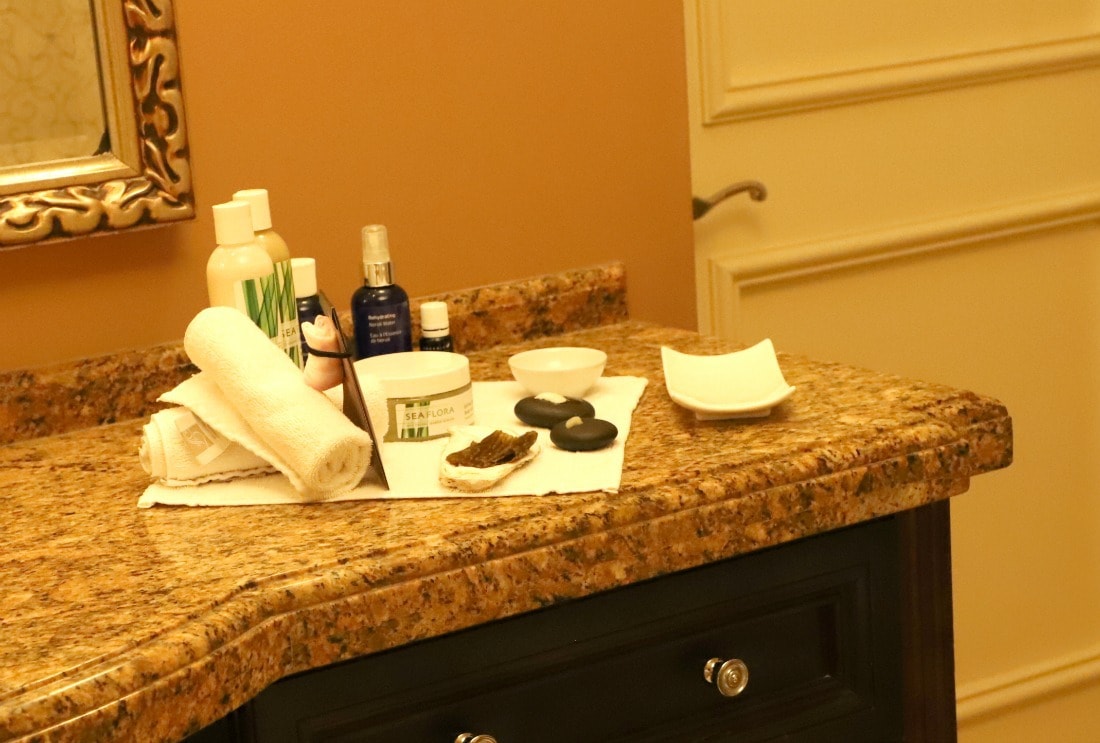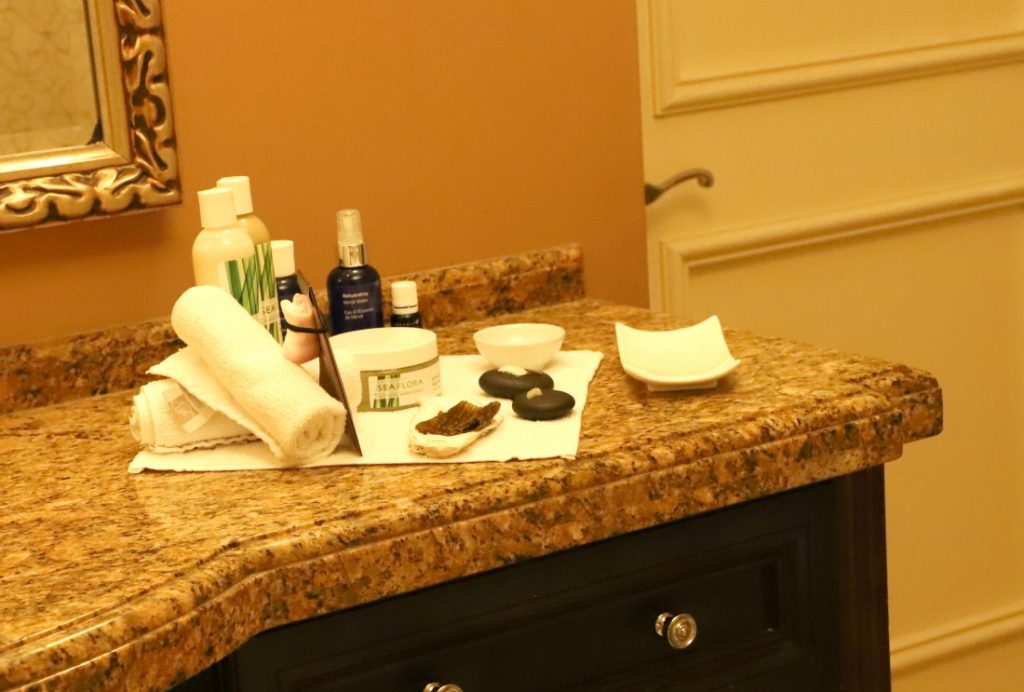 Visit the Honeybee Garden
If you walk out the door of the Fairmont Empress Victoria and go right along the walkways, you'll eventually see the Centennial Garden. Back in May of 2011, the hotel brought in a Queen Bee and 400,000 honeybees to live on the property and pollinate the gardens.
The larger garden is to the left of the hotel as you're exiting, or you can go out the door leading right to them. Ask the concierge to direct you. The flowers are gorgeous everywhere.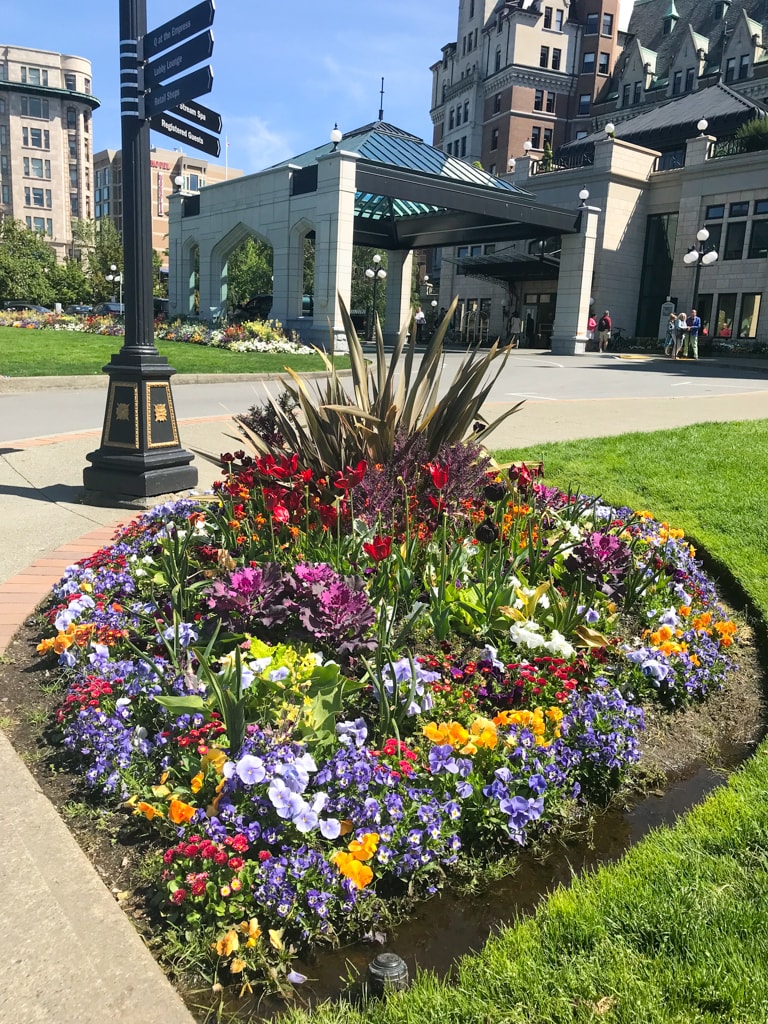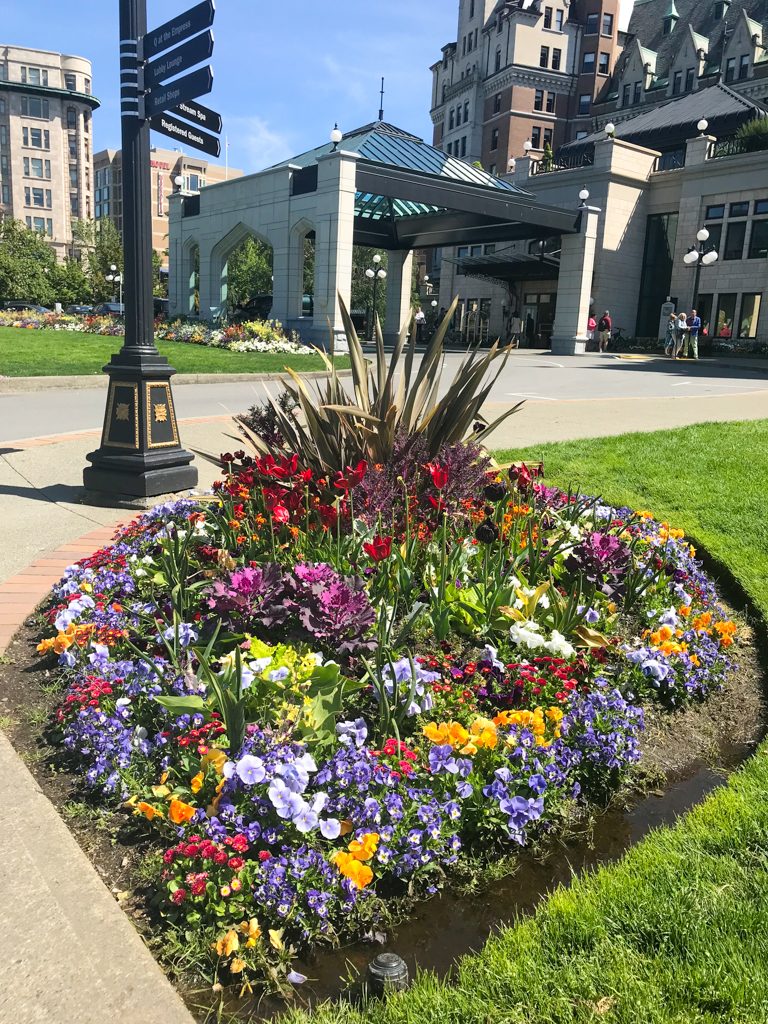 The bees are provided by a certified apiarist each year, but the culinary team takes care of the bees as they are trained in bee handling procedures. You'll find the honey being served in the restaurants, including the Afternoon Tea Service.
This is just another way The Fairmont Empress Victoria leads the way in sustainable practices, along with being designated Victoria's first Five Green Key hotel.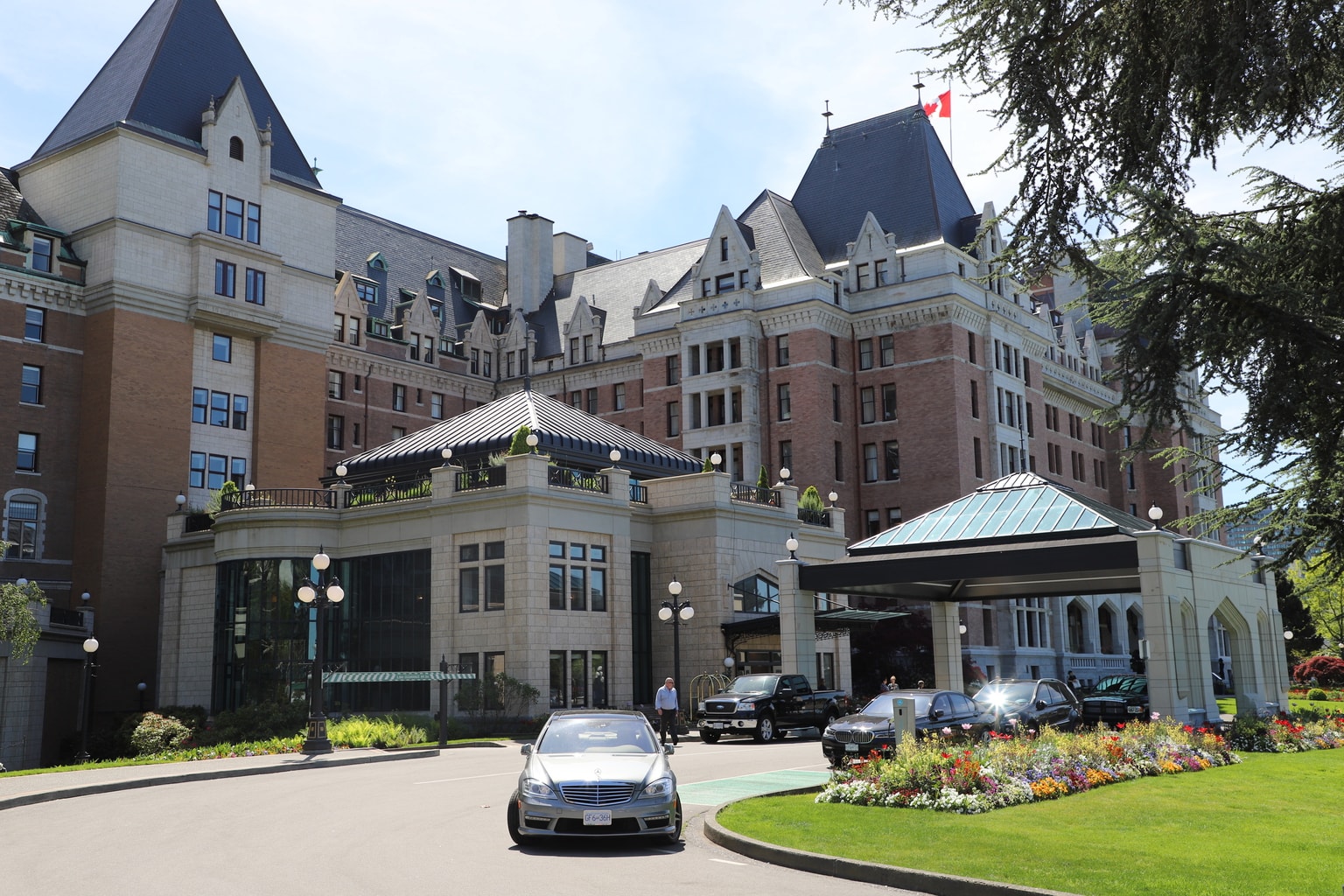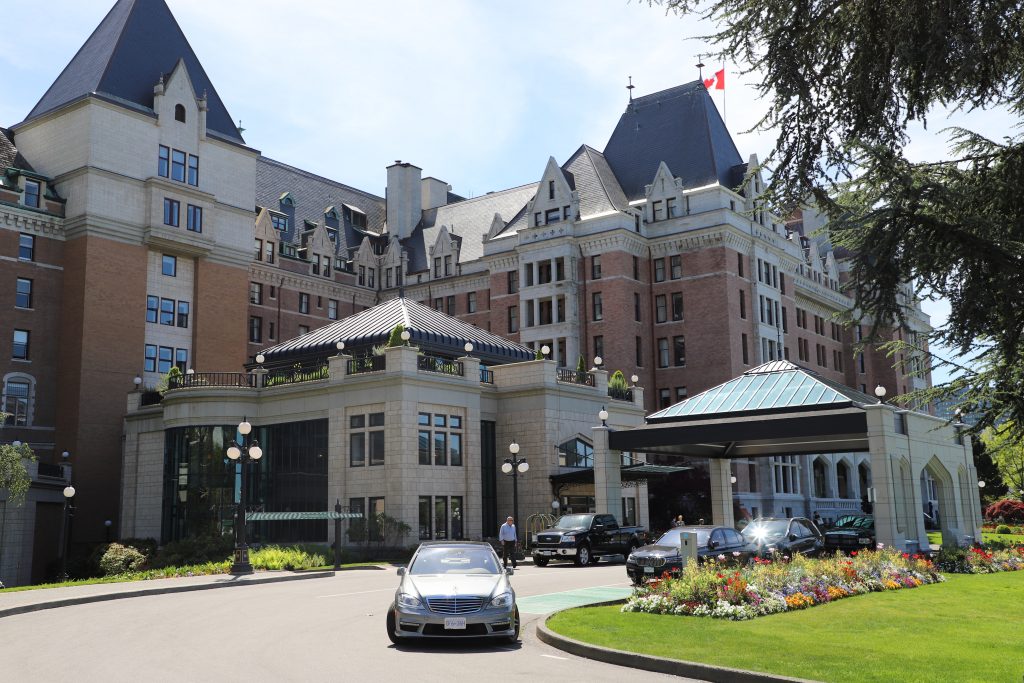 Spot Roger the Marmot
Truth be told, I thought someone was pulling my leg about Roger the Marmot. The moment I heard about Roger, right after I arrived in Victoria, I headed to the garden to see if I could spot him. No sign.
I checked back later in the day, and still no sign. It wasn't until the day before I was leaving that I spotted him. It's true that if you whistle, he will come running!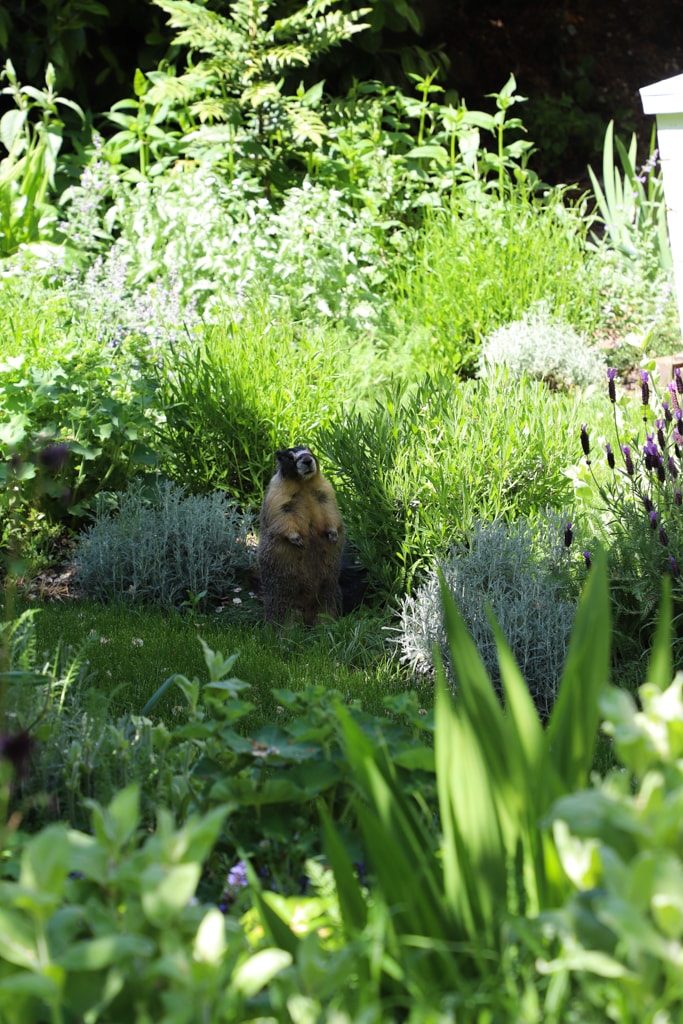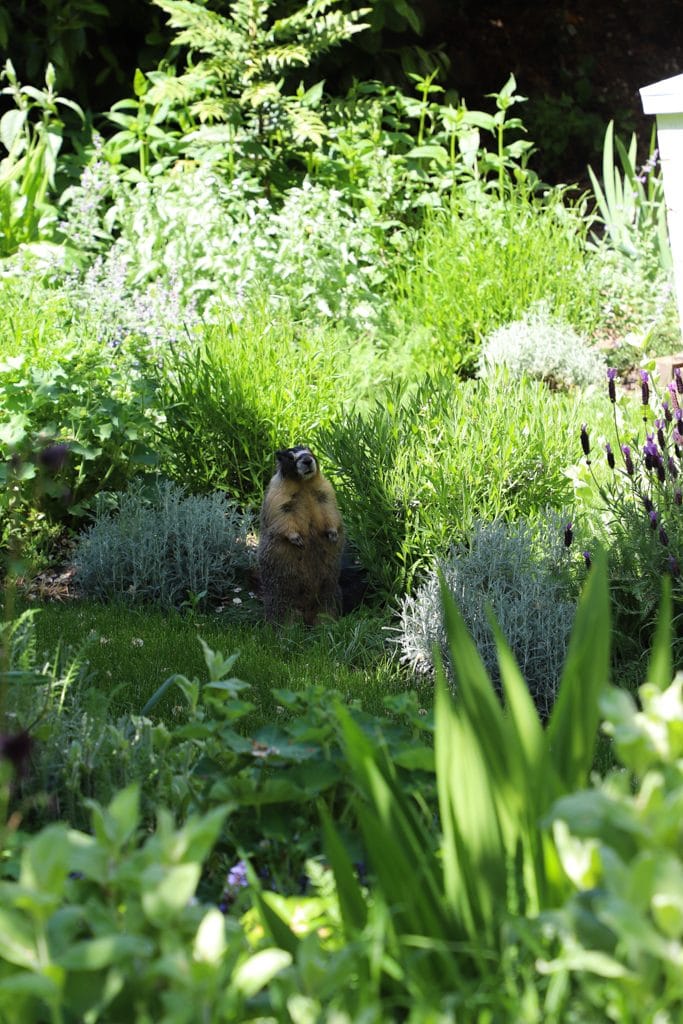 It's believed Roger is from Alberta and hitched a ride to Victoria by bus or car. Though Marmots are native to Vancouver Island, Roger is a yellow-bellied variety that is not local.
He seems pretty happy to be living at the Fairmont Empress Victoria. I mean, who wouldn't?
Getting to the
Fairmont Empress Victoria
Victoria Airport
You can fly right into the Victoria Airport, which I'll be doing for the first time in October. I'll come back and share more after I've experienced it.
Cruise Ship
The last time I visited, I came in on the Norwegian Bliss cruise ship. If you're thinking about cruising, check out the best time to cruise to Alaska. Several cruise ships stop in Victoria, so this is another great way to see the area. The only downside is that you probably wouldn't be staying overnight and you'd miss the Fairmont Empress.
Helijet
I took the Helijet to Victoria and it landed just minutes from the Fairmont Empress. Helijet is Canadian-owned and the world's largest helicopter airline. This was a first for me, and I can't wait to take another helicopter ride when visiting in October.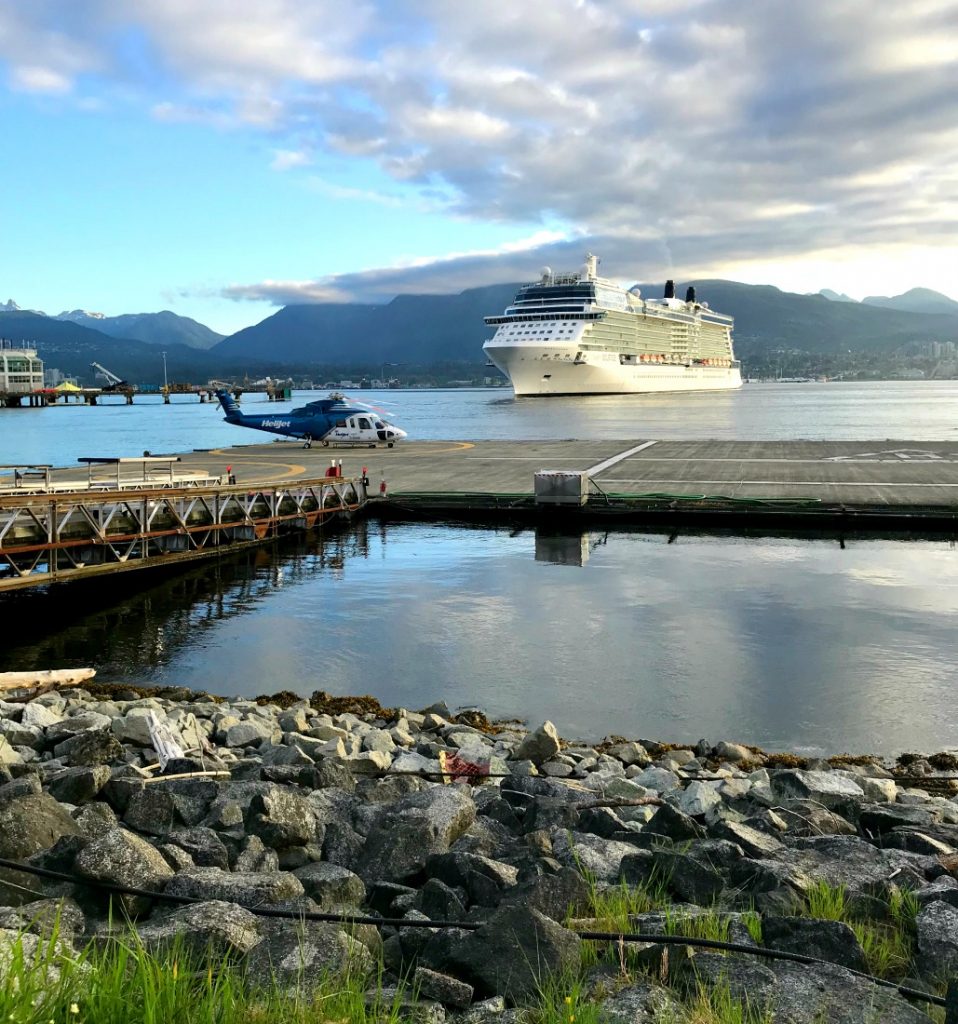 As I looked out over the water, it made me laugh that everyone else was reading the paper or working as I was in awe of the sights. For many, this is just their daily transportation. The view was spectacular.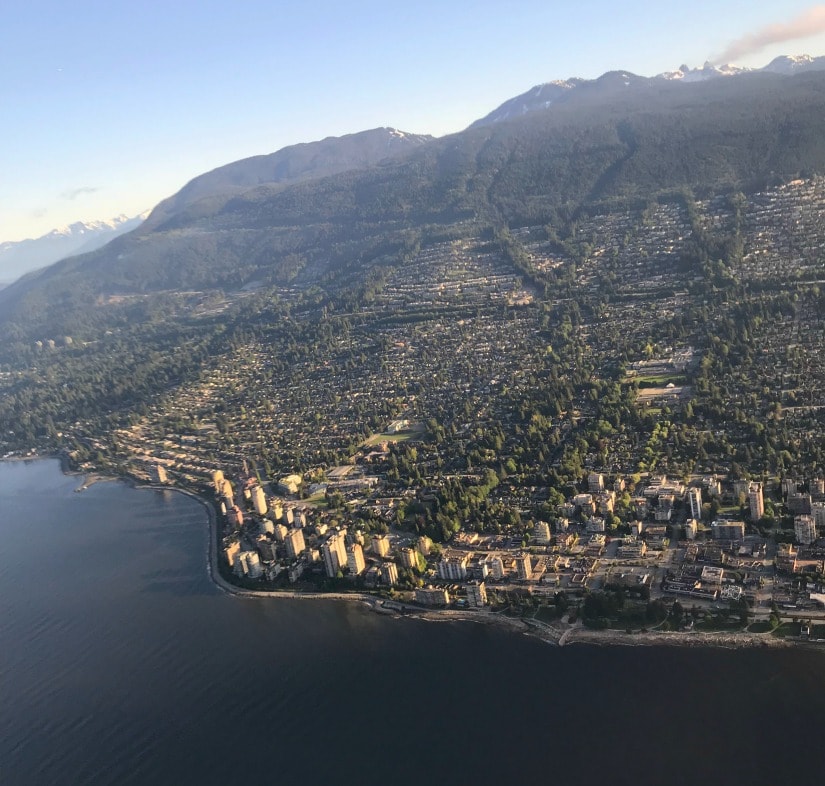 Seaplane
I took a Harbour Air Seaplane back to Vancouver from Victoria and it was such a fantastic experience. This was another first for me, so I was pretty excited and taking photos. Again, the majority of the passengers took the seaplane regularly to get back and forth to work.

By the way, if you haven't stayed at the Fairmont at Vancouver Airport, make sure you stay at least one night when flying into Vancouver. This is not your ordinary airport hotel. The rooms are luxurious and the food is just incredible.
And if you decide to stay in the city for a night or three, you'll need to know where to stay when in Vancouver downtown. You really can't go wrong when staying at a Fairmont Hotel.
I also stayed at the Pacific Rim, another wonderful Fairmont property I promise you'll enjoy when you visit Vancouver.
Fairmont Empress Victoria Has It All!
If you are looking for accommodations for a vacation, getaway, meeting, event, or even a wedding, you can't do better than the Fairmont Empress Victoria.
With spectacular views, amazing dining, exciting nightlife, and fantastic entertainment, you'll be smitten with this incredible Fairmont location.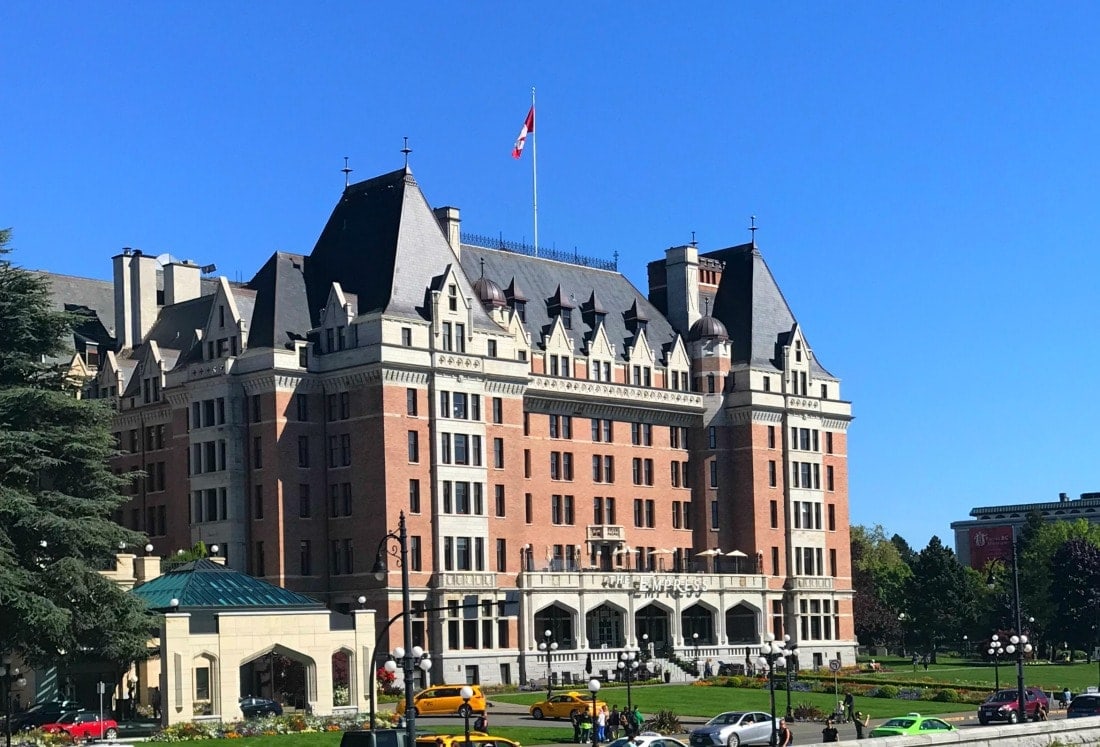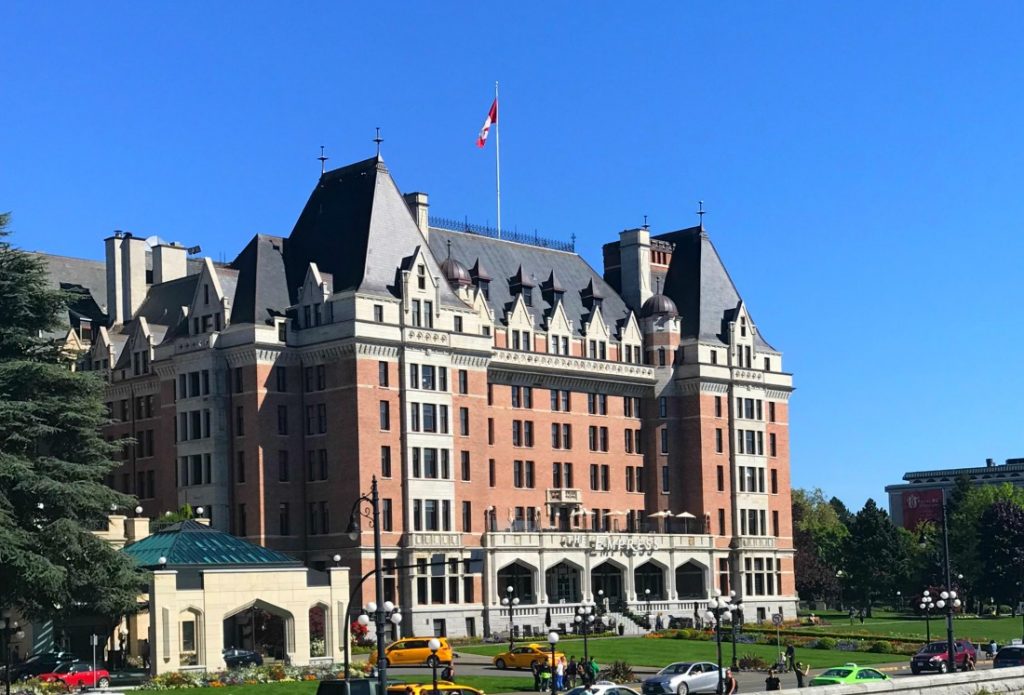 The Fairmont Empress Victoria is a gorgeous property in and of itself but it's proximity to so many amazing activities makes it all the more enjoyable. And don't miss seeing it at night. It's spectacular!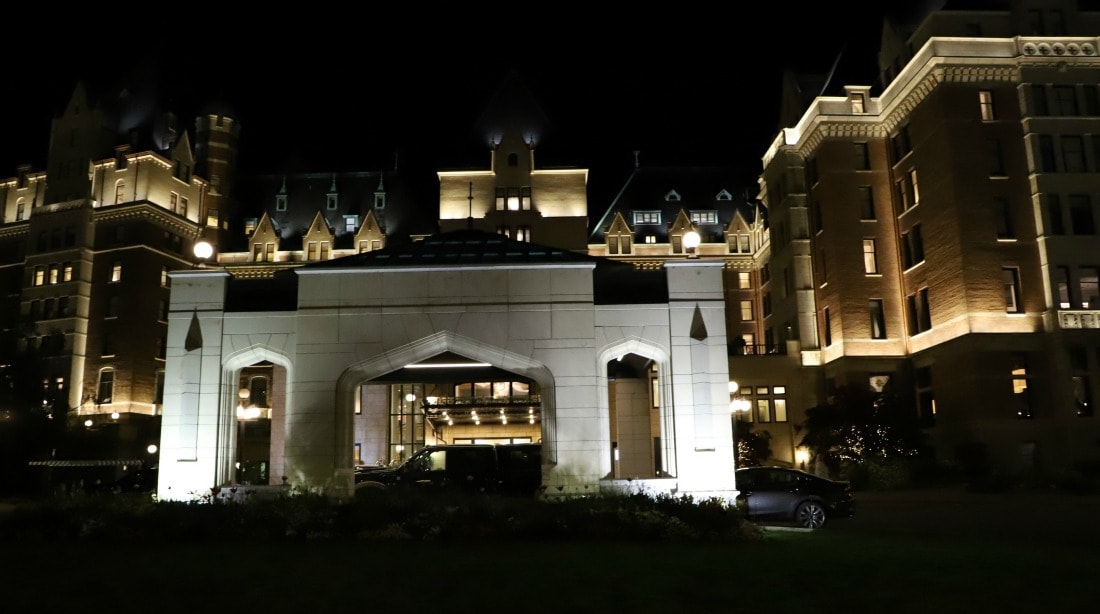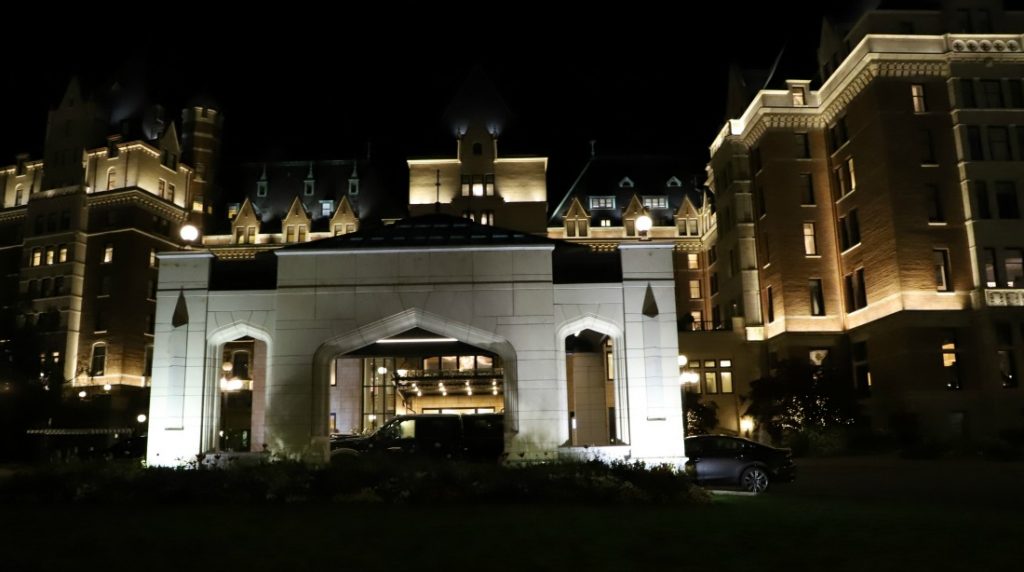 The Fairmont Empress Victoria is located at 721 Government Street in Victoria, British Columbia, Canada. You can call them toll-free at 1 866 540 4429, or simply book your reservation online. Have you been to Victoria? Share your tips in the comments!
Click Here to Save this to Pinterest!