If you're looking for things to do in Grapevine Texas, I have some fun ideas for you! I've had the pleasure of visiting Grapevine, Texas, twice and can't wait to go back!
The first time I visited was for a conference, but I also spent a couple of days at a girlfriends getaway drinking wine and eating my way through this laid-back city opened to homesteaders almost 175 years ago, way back in 1843.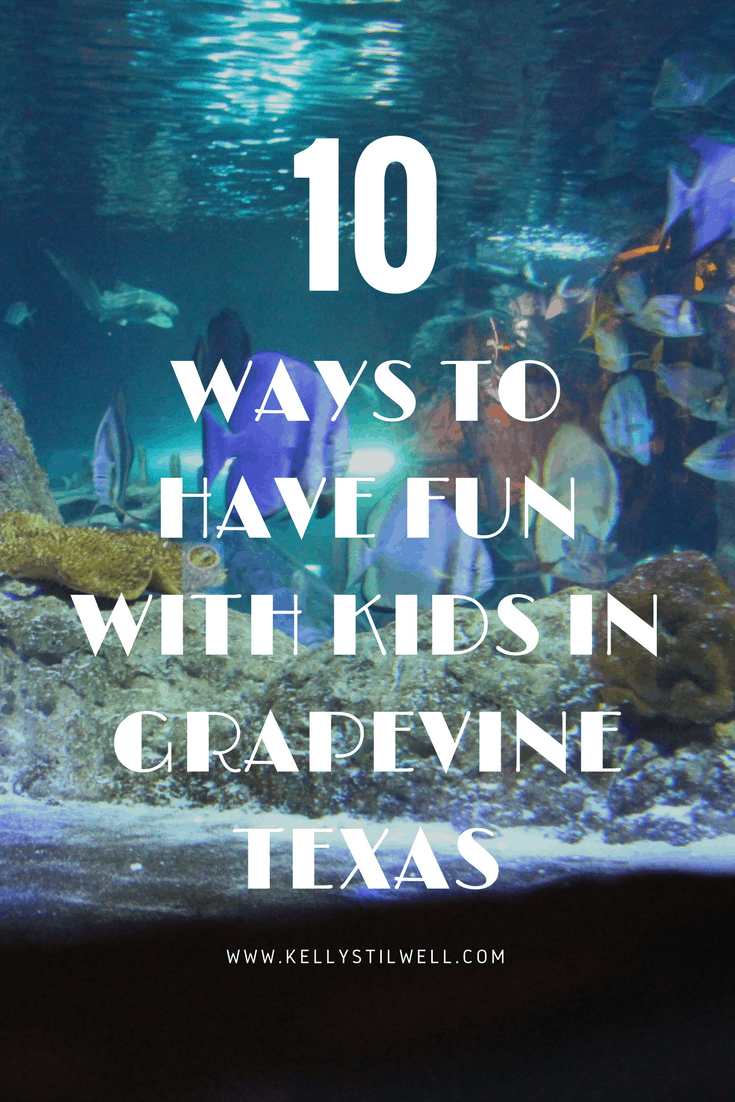 There is so much to do in Grapevine, and it does make a fun getaway for adults, but I was surprised to see all the activities available for kids, too.
Fun in Grapevine Texas
The Donald Schoolhouse
Kids of all ages will enjoy seeing what a schoolhouse looked like in the early 1900s at The Donald Schoolhouse. Take a seat at one of the desks.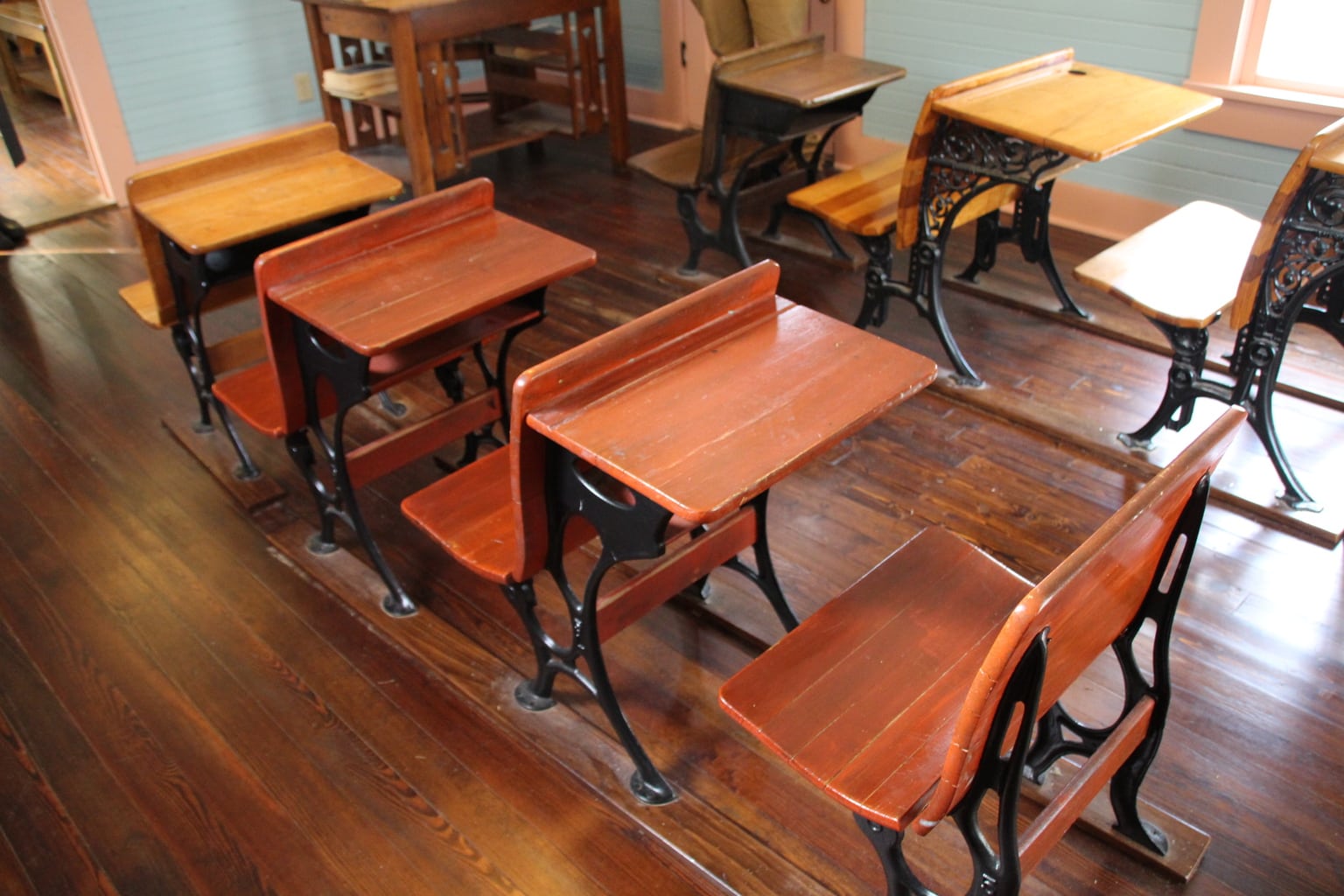 Pick up a piece of chalk and write on a slate board just like the students did back then.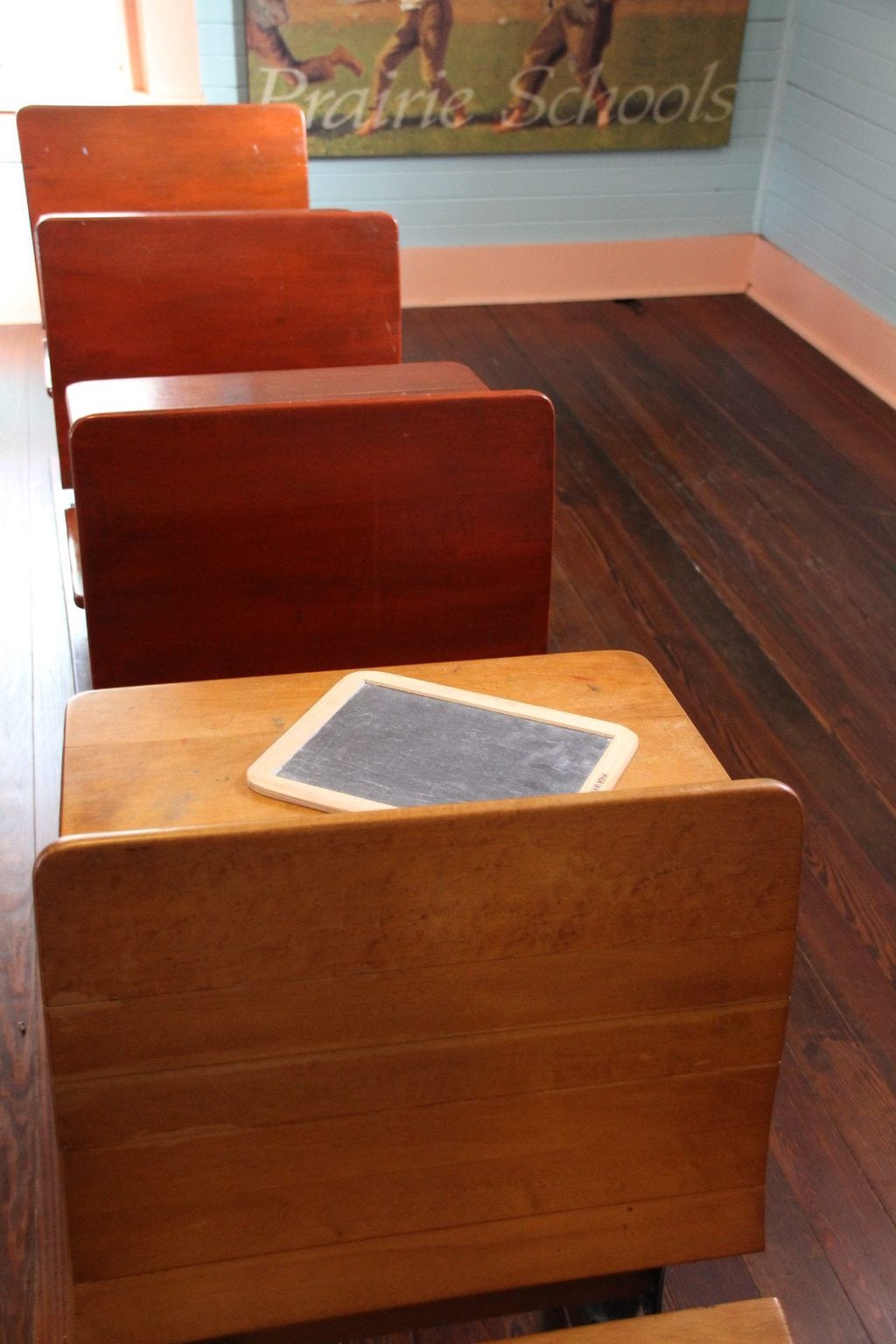 A teacher's desk has stamps and pencils for writing. Bring your camera and take some photos for that memory book! The kids will also enjoy showing their friends at school how different life was before Smart Boards!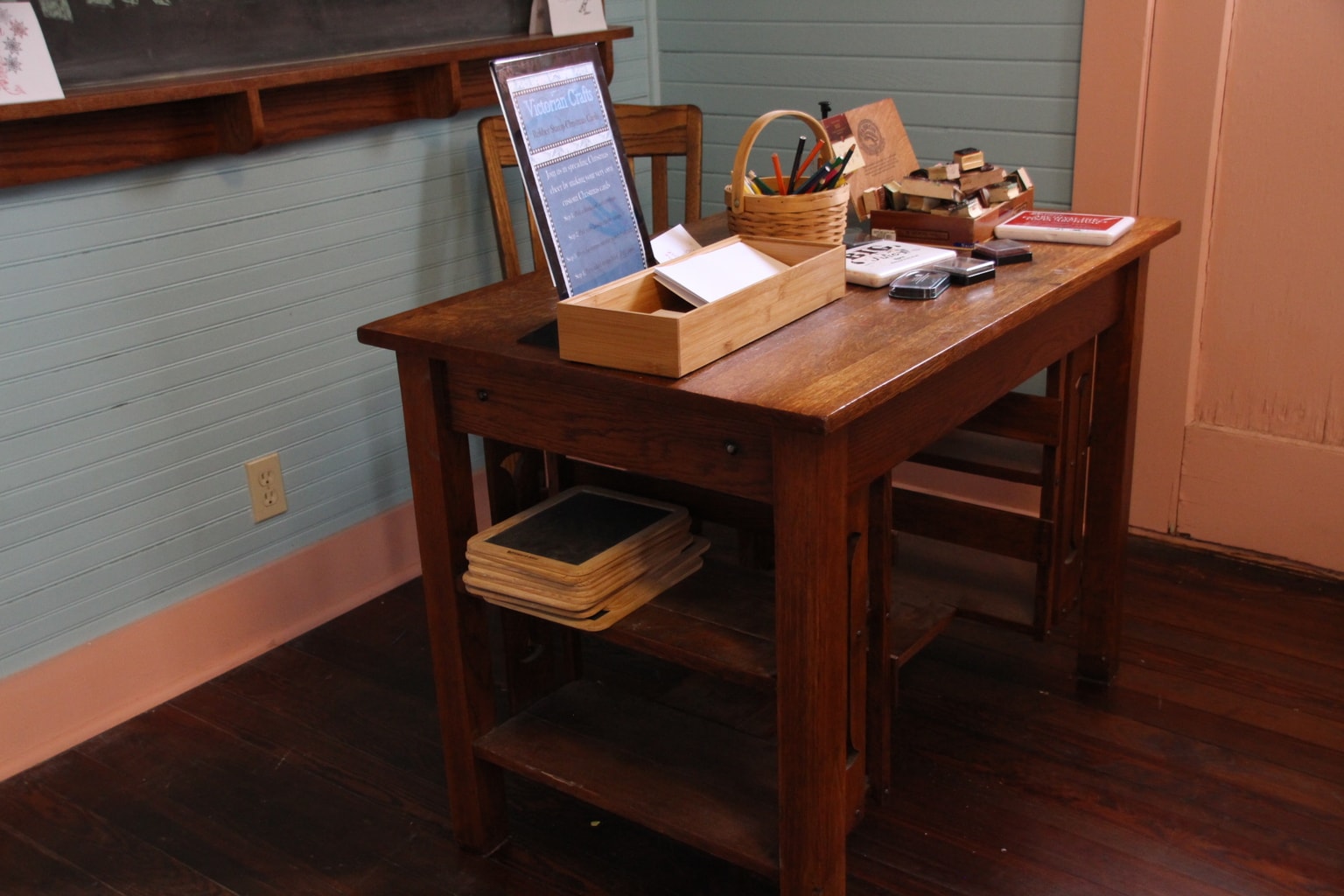 Check out the Spelling Books, too.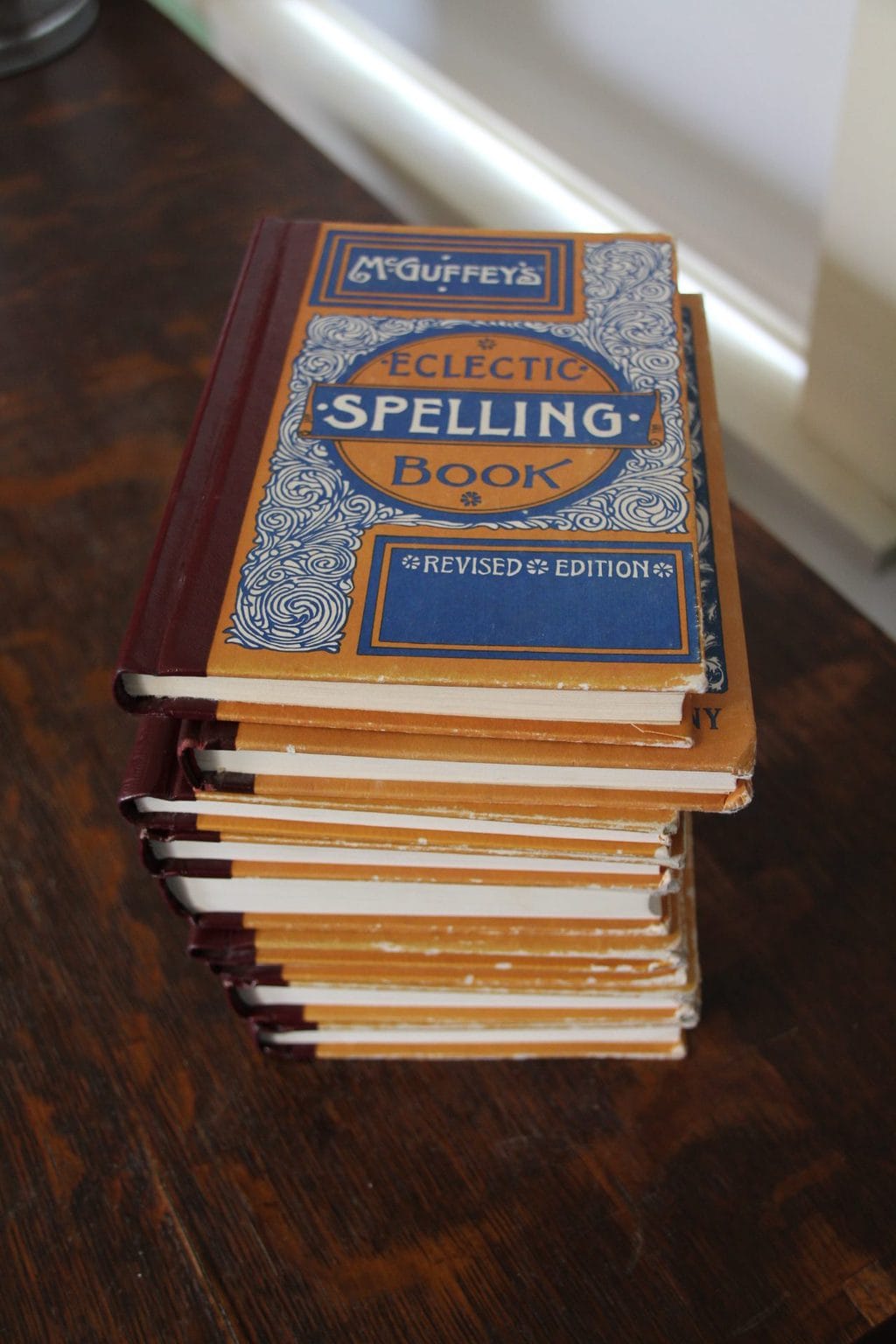 The Keeling House Museum
The Keeling House Museum is full of things to see from early life in Grapevine.
From nostalgic items from the police and fire department to the working 1881 Chandler and Price Press ( yes, I saw it in action!) the kids will be amazed to see how things were printed over 130 years ago.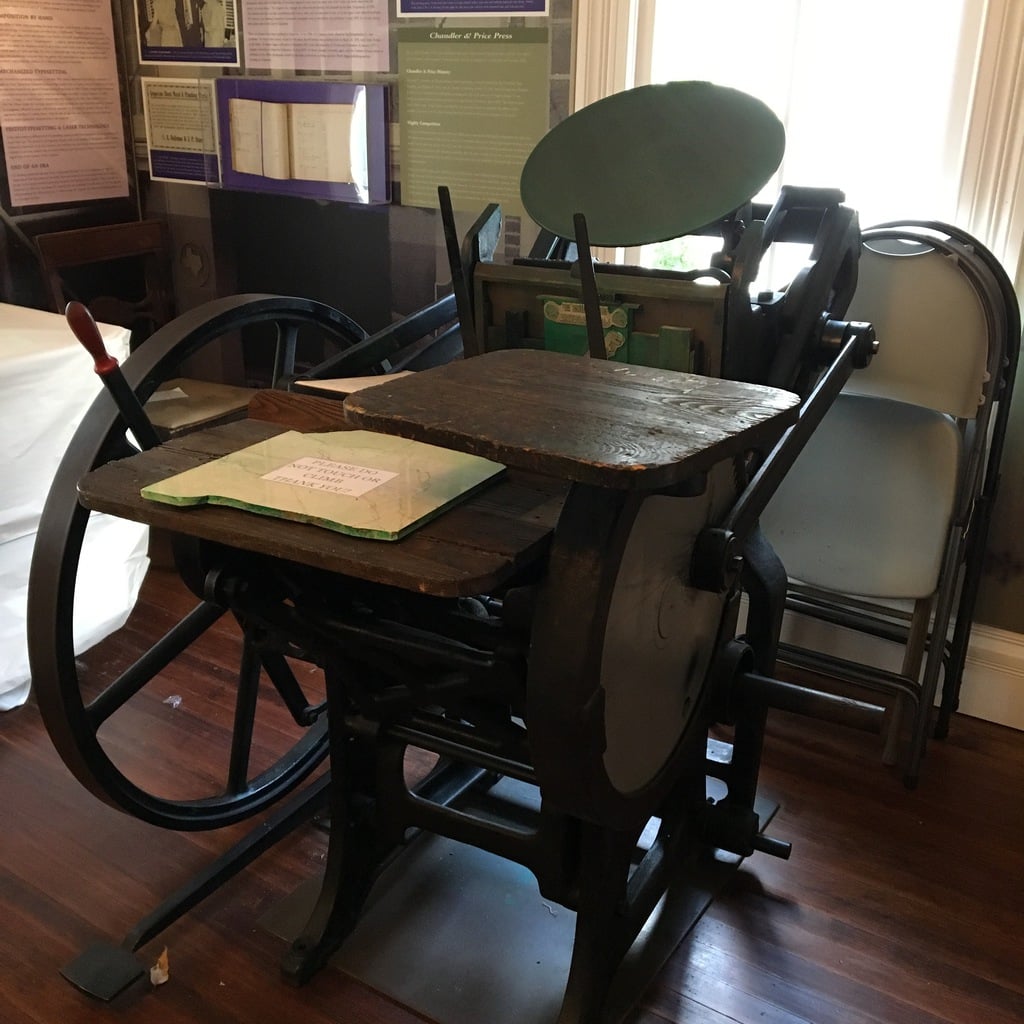 The Grapevine Historical Museum
Explore family life of the early residents at the Grapevine Historical Museum.
The collection of farm equipment reminds us all that life was not so easy back then. You'll also see exhibits like a trip through Grandma's attic and restored wedding gowns.
Paying at the store was not as easy, either. No scanners here!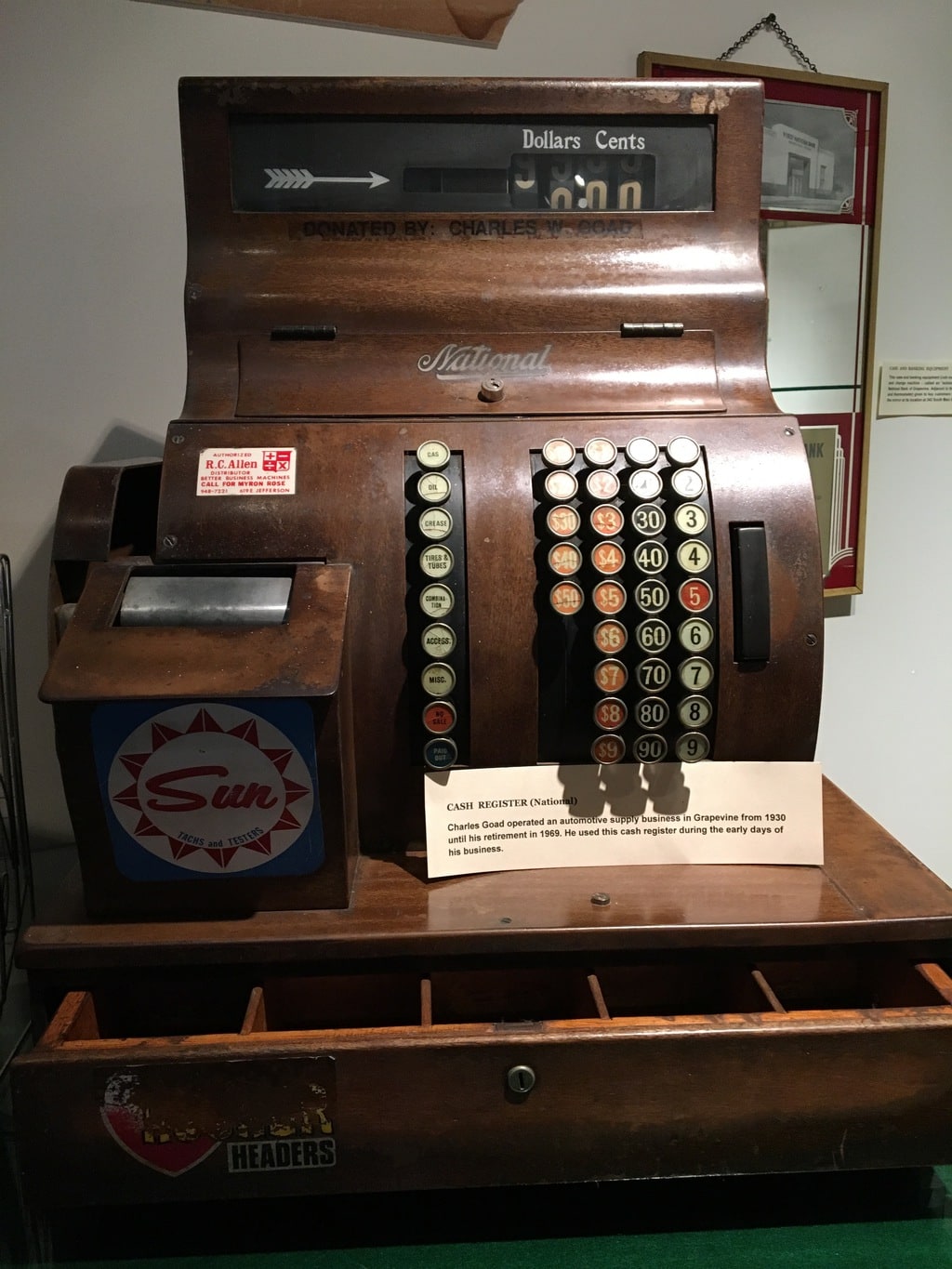 Cotton Ginner's Museum
Stop in the Cotton Ginner's Museum to see what a gin looks like and try the hands-on activities.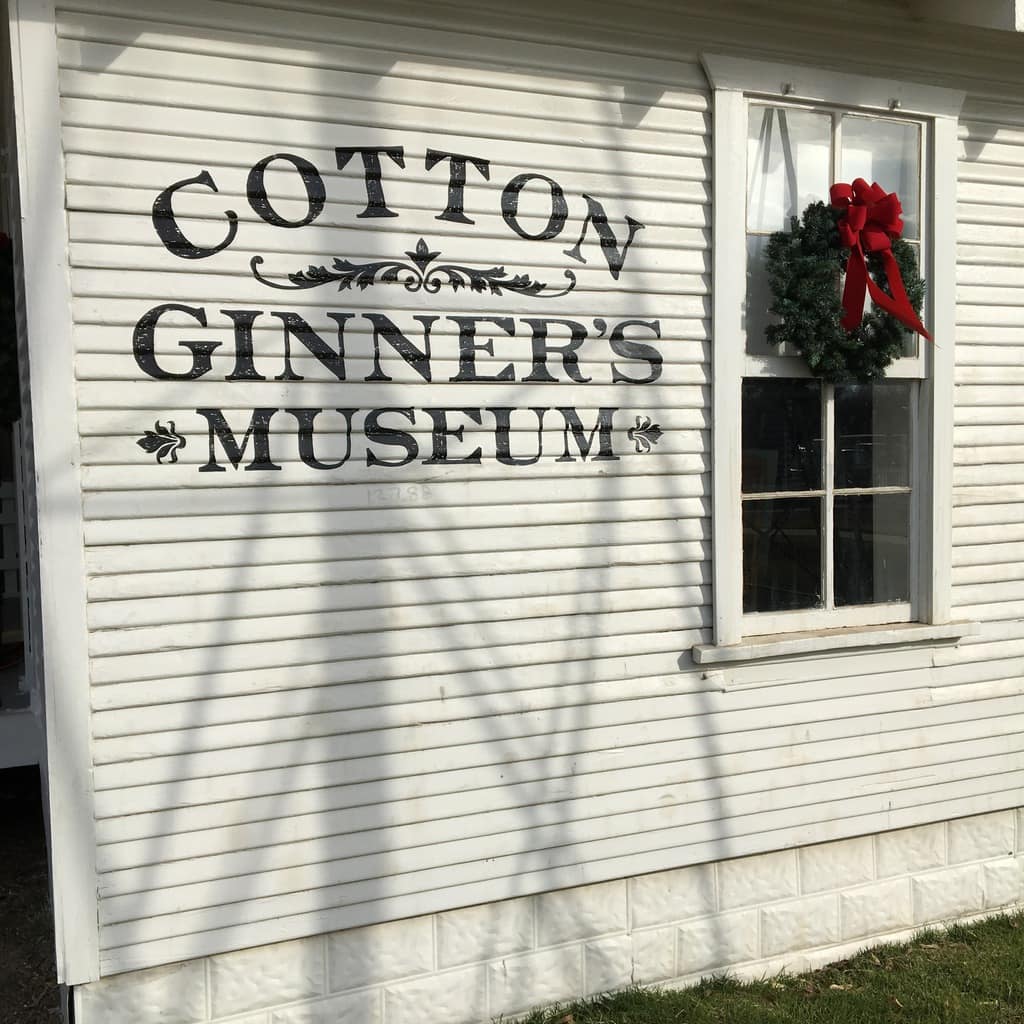 Now that you've worked up an appetite exploring the history of Grapevine, you'll need to stop for nourishment.
Sea Life Aquarium
The Sea Life Aquarium in Grapevine is a bit deceiving from the outside. One on the other side of the door, I was amazed at the size!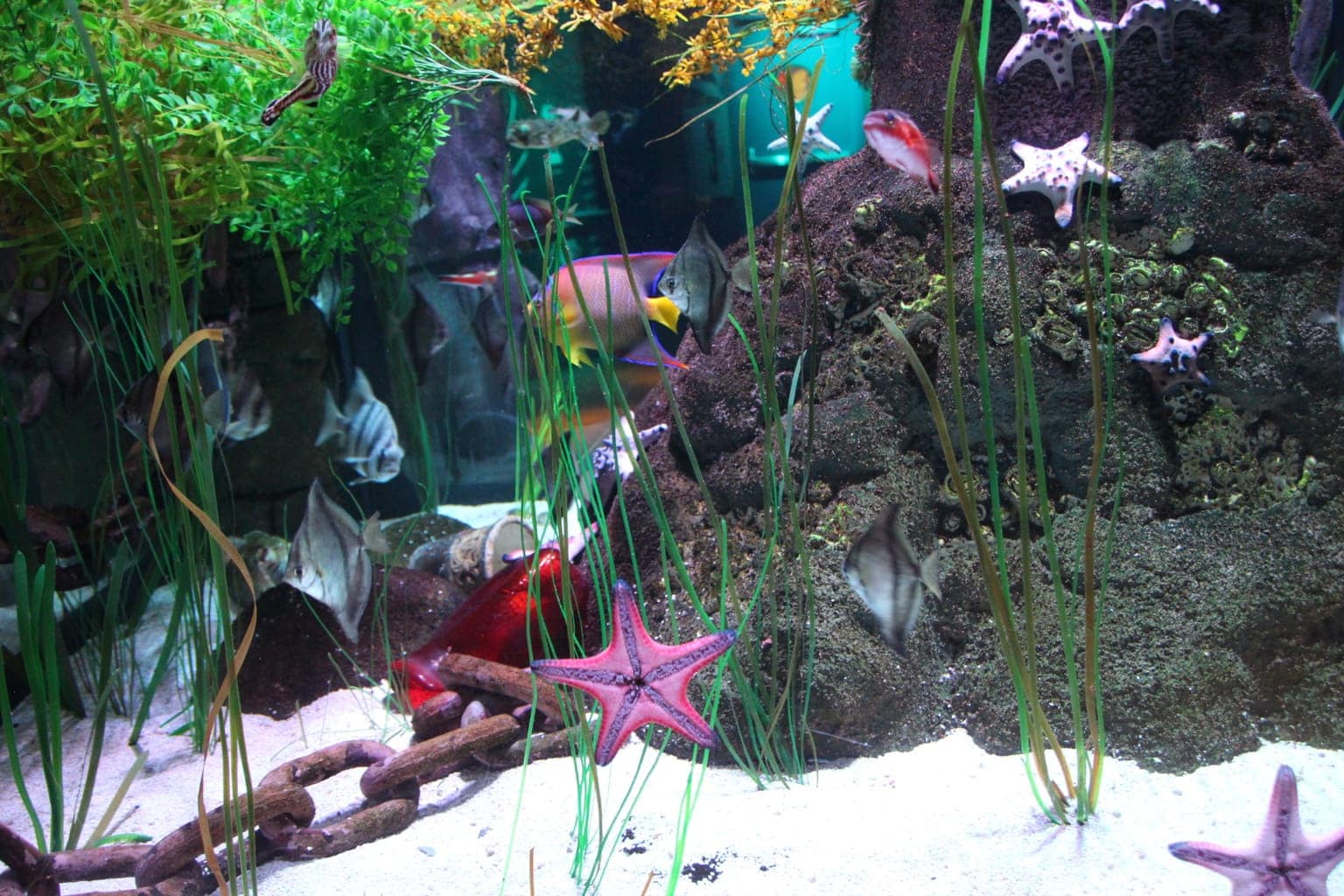 With 20 different areas to visit, you really need some time to explore. To give you an idea, be sure to check out these exhibits:
360˚ Ocean Tunnel
Stingray Bay
Clownfish Caves
Jellyfish Discovery
Dinosaur Dive
Submarine Play Zone
You'll find a plethora of hands-on activities that will keep the kids busy for hours if you have time to let them explore!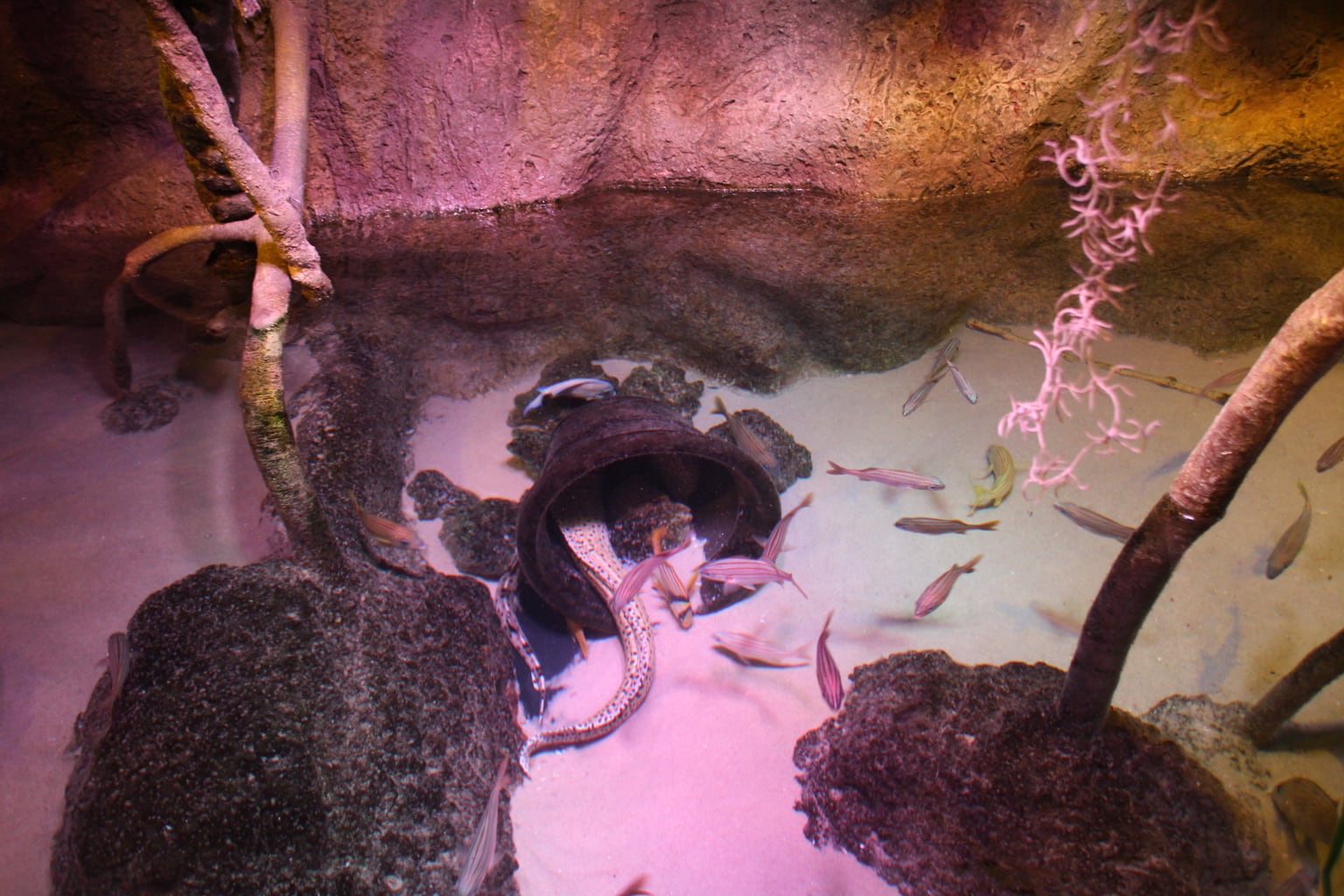 Starting your day at Sea Life is a great option, and you'll be just across the hall from LEGOLAND and in the mall already to grab lunch at the huge eatery and do some shopping.
Tickets for Sea Life Aquarium are $20 for adults, $16 for kids over 3, and kids under 3 are free. TIP: If you buy online you get a better price! Also, buying admission to both Sea Life and LEGOLAND online will save you quite a bit, too.
Visiting with toddlers? On Toddler Tuesday, one adult and two toddlers can get admission for just $15. I guess that's your reward for being able to keep up with two toddlers! Been there!
If you are in the area on a regular basis, the annual membership is the only way to go. If we had lived near a Sea Life Aquarium when my kids were little, we would have been there once a week!
LEGOLAND Discovery Center
The LEGOLAND Discovery Center is another great find if your kids are full of energy as there is so much to see and do. My kids were obsessed with LEGOs when they were younger.
Truth be told, we still have a huge bin in the garage that they won't part with! I figure at this point, with them being 17 and 20, we might as well hold on to them for the grandkids!
I've never met a kid that didn't like LEGOs, and with 13 Play Zones, 3 LEGO rides, a 4D Cinema, and the Pirate Beach water playground, they will be mesmerized at LEGOLAND.
Shopping at Grapevine Mills
With 180 stores and more opening all the time, you will have a blast shopping at Grapevine Mills! From Vera Bradley to Michael Kors to the Disney Outlet (such great prices!) there is something for everyone.
My favorite store was The Dollar! This is not your typical dollar store. I came home with a bag full of items for my girls for under $15!
Glassblowing Class at Vetro Glassblowing
Vetro Glassblowing was so much fun. Think about who you might want to make a gift for before you go, or bring back a fun souvenir.
If you have kids with you, this is really for teens and older, but the younger ones can sit and watch. The heat is very intense when making a glass ornament or other item, so a team member will help you with the different steps.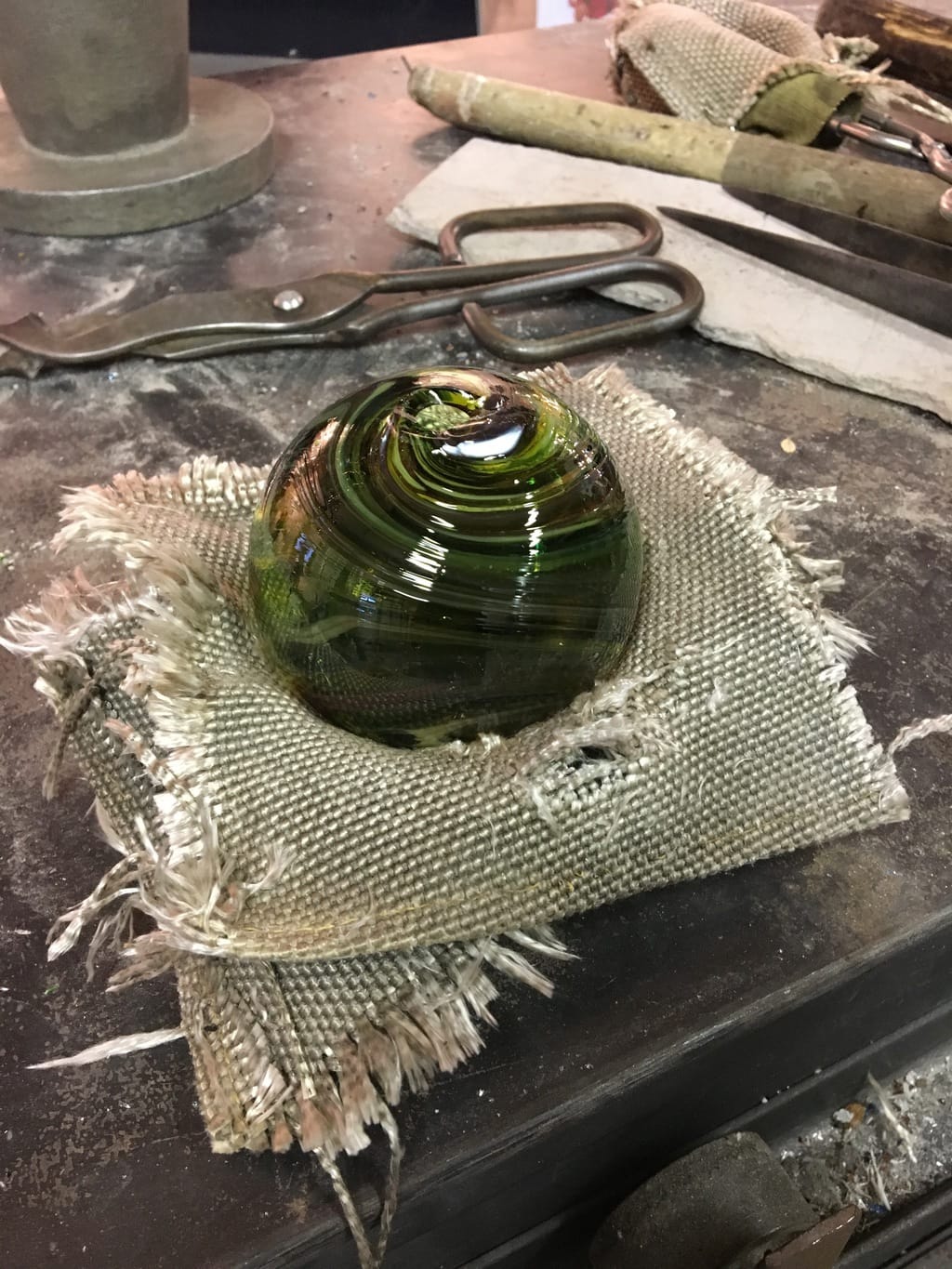 Call ahead to check out the different themes, like Mother's Day or Christmas ornament making, before you visit. This was such a fun experience and I love my ornament!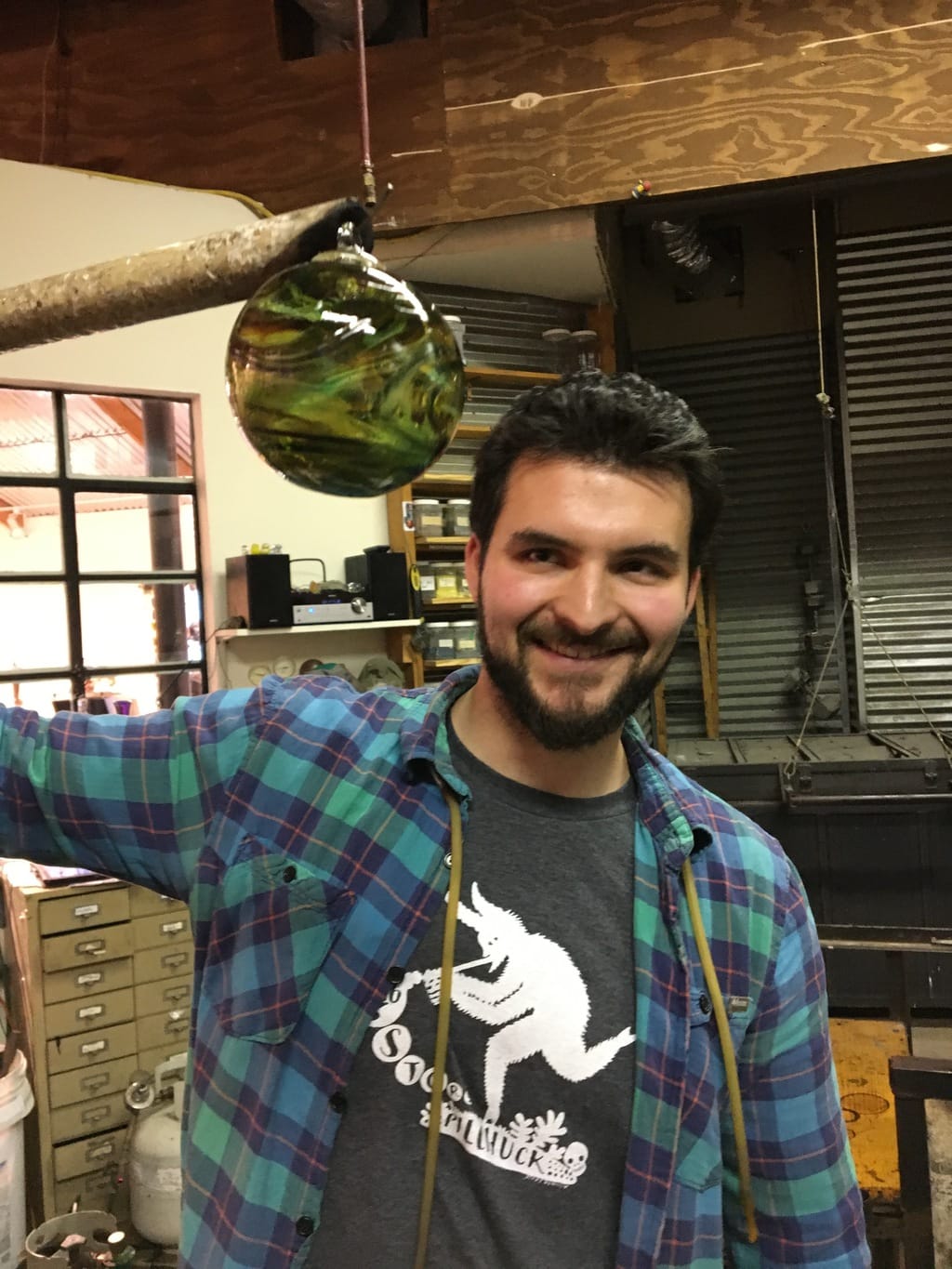 Eat the Food!
Just wait until you start discovering all the wonderful Grapevine restaurants! You'll never want to leave!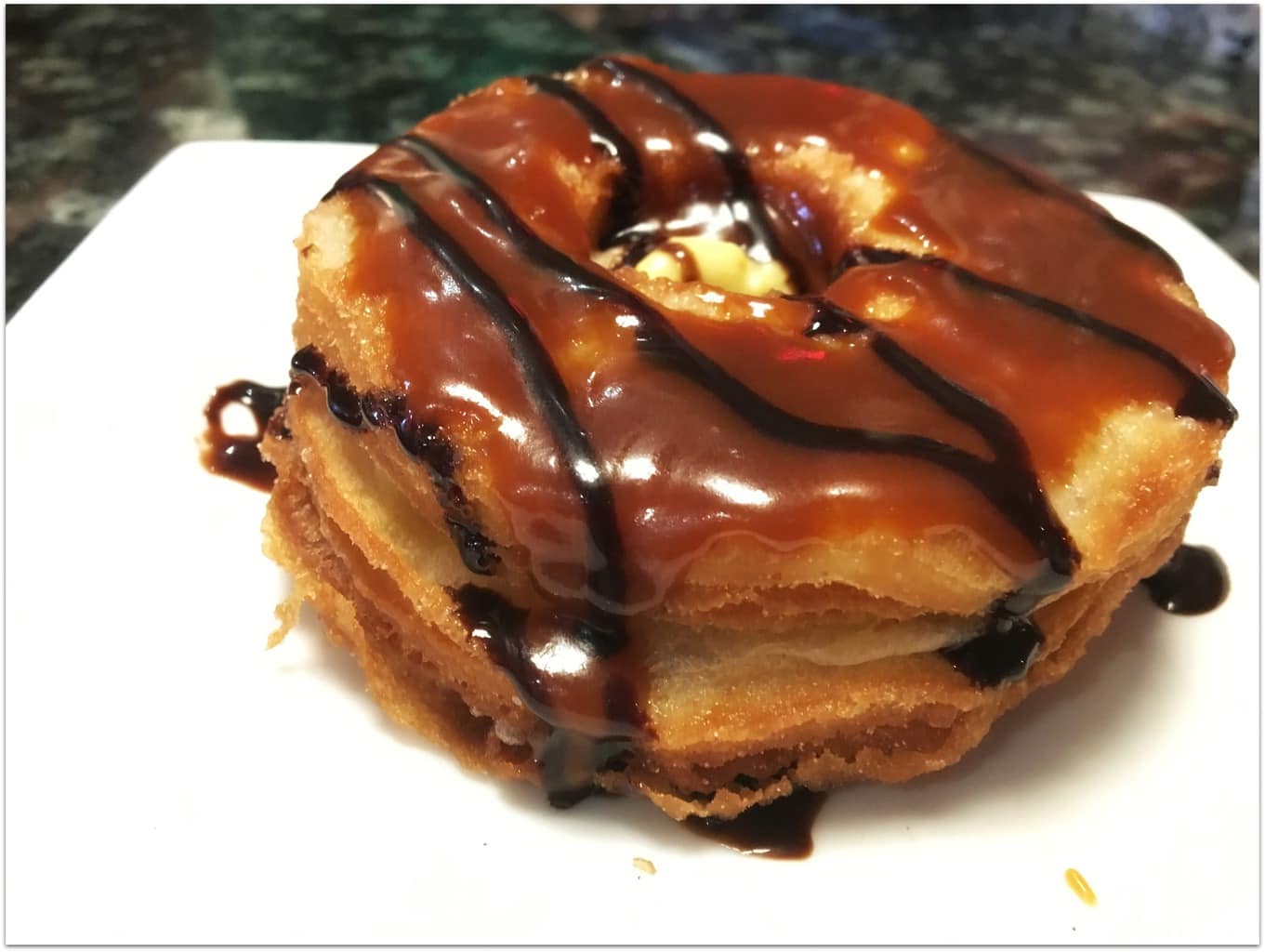 Wondering where to stay in Grapevine? I have to suggest the Gaylord Texan or Great Wolf Lodge. Both are so much fun!
Great Wolf has a huge indoor waterpark for kids, but adults love it, too. The Gaylord is luxurious and always has a fun theme going on. The first time I visited, the theme was Alice in Wonderland. The second visit was over the Christmas holidays when they pull out all the stops!
Whether you're planning a family getaway with kids, a girlfriends getaway, a couple's weekend, or even a guys getaway (there's golf!), you will find a lot to see and do in Grapevine, Texas. Did I mention the food?
Like our content? Follow us on Pinterest!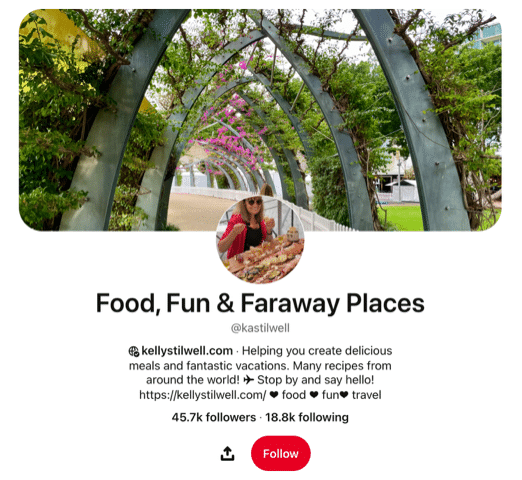 More Things to Do in Texas