Have you considered a vacation at a Montego Bay Resort in Jamaica?
Sometimes I think people are worried about there being enough to do to keep everyone happy when you go to a resort, especially in a country you haven't visited before.
Will the kids have plenty to do? Can the adults have fun with and without the kids?
I visited Jamaica for the first time in May and stayed at this all-inclusive Montego Bay Resort. I didn't really know what to expect other than the photos I had seen of the gorgeous beaches. Sunny beach destinations are often my favorite places to visit.
Even so, I need more than a beach when I'm on vacation. Living in Florida, I can sit on the beach just about any day of the year, but after three or four hours, I begin to get bored.
I want to have fun when I go away, and after spending a few days at Hyatt Ziva Rose Hall, I discovered there is enough to do to keep any couple or family happy for at least a week.
Whether your passion is hanging out at the pool with a cold cocktail in your hand or you're in the more active camp and would prefer to take yoga classes and play volleyball, you have a lot to choose from at this resort.
How to Have Fun at a Montego Bay Resort
1 Rent a kayak or catamaran. How many resorts have you visited that include this?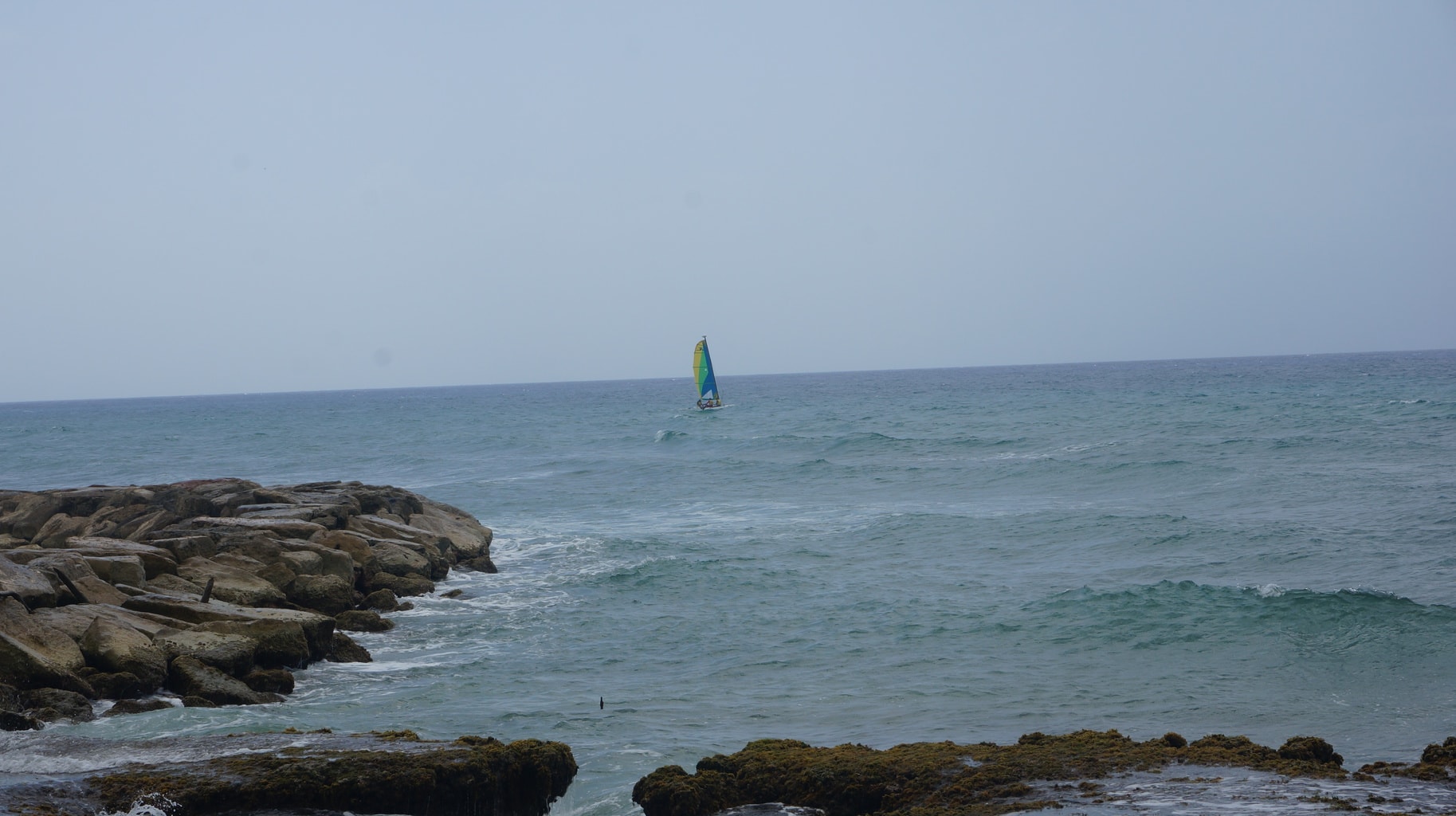 2 Enjoy the pools and whirlpools. Cabanas are available for an extra fee, too. Spend the day in luxury right by the pool!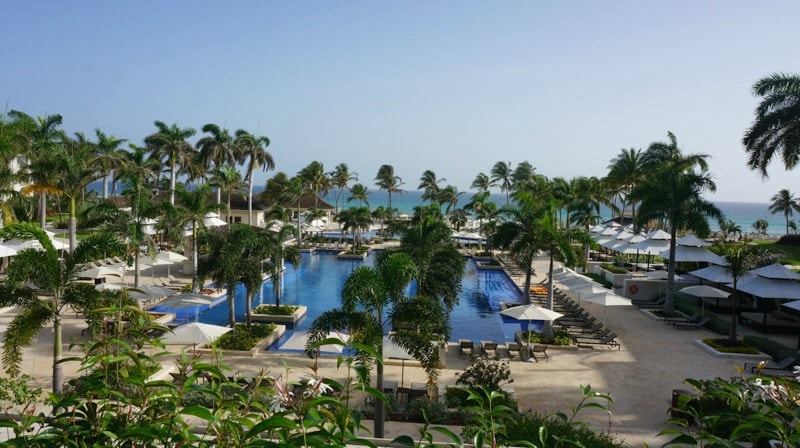 3 Get a massage on the beach. I didn't have time for this one, but it's on my list for when I visit again. They even offer a couples massage!*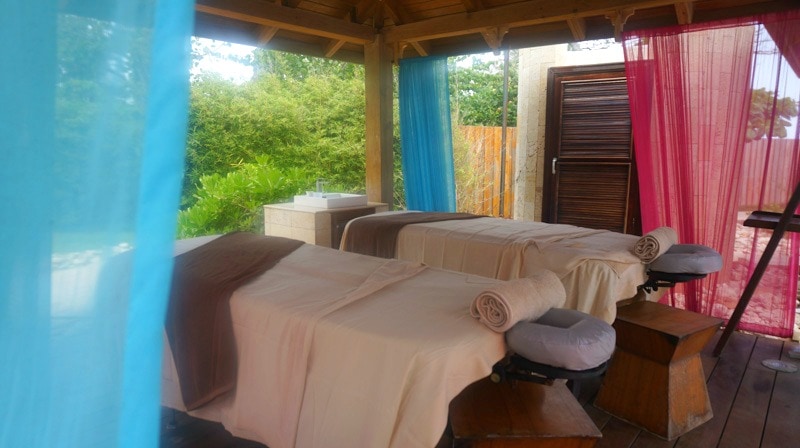 4 Take Fit Bodies Yoga class, pilates, cardio mix, and more!
5 Play Beach Volley Ball. Grab friends or join in for a scheduled tournament.
6 Attend a Chocolate Tasting at Sweet Bitez* or see what special dessert Chocolatier Chef Wouter has created that day. (The desserts are part of your stay. You can go back again and again. And again!)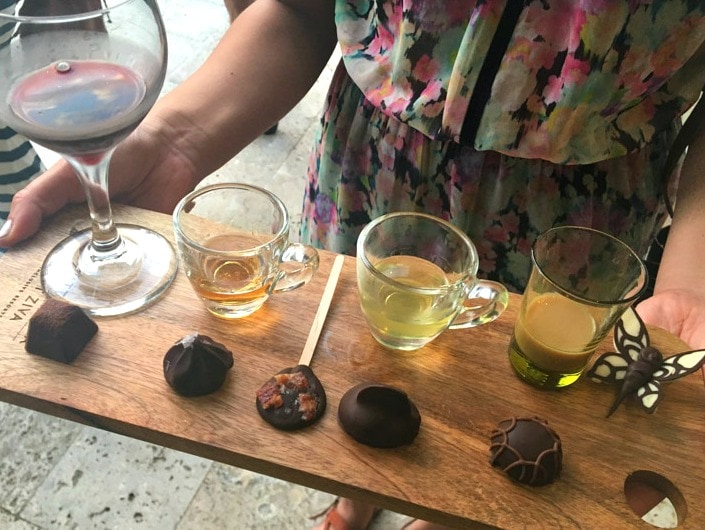 7 Take a Reggae or Line Dance lesson. See the schedule for times.
8 Sit in one of the hanging chairs and relax with a frozen beverage. One word: Bliss!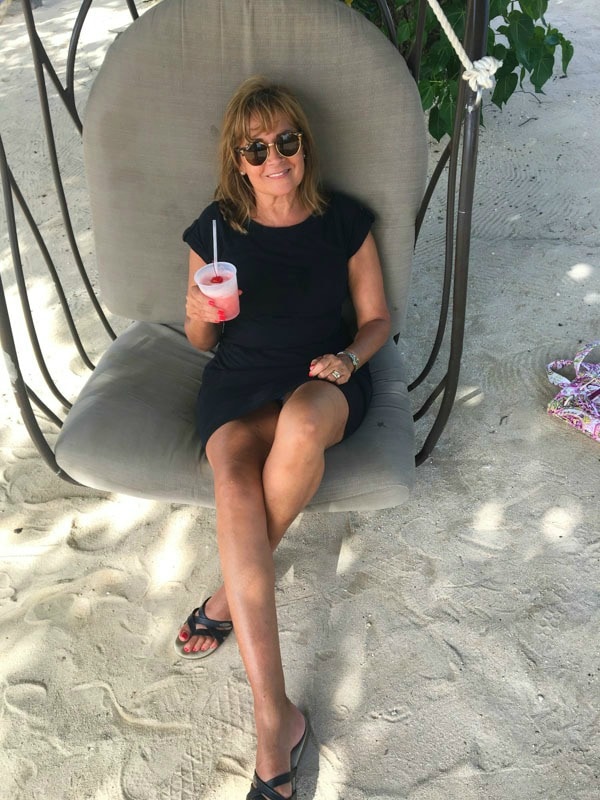 9 Compete in the Beach Olympics. I didn't want to turn this into a comedy act, so didn't participate. I hear it's a blast!
10 Celebrate a special event with a candlelight dinner.* What could be more romantic?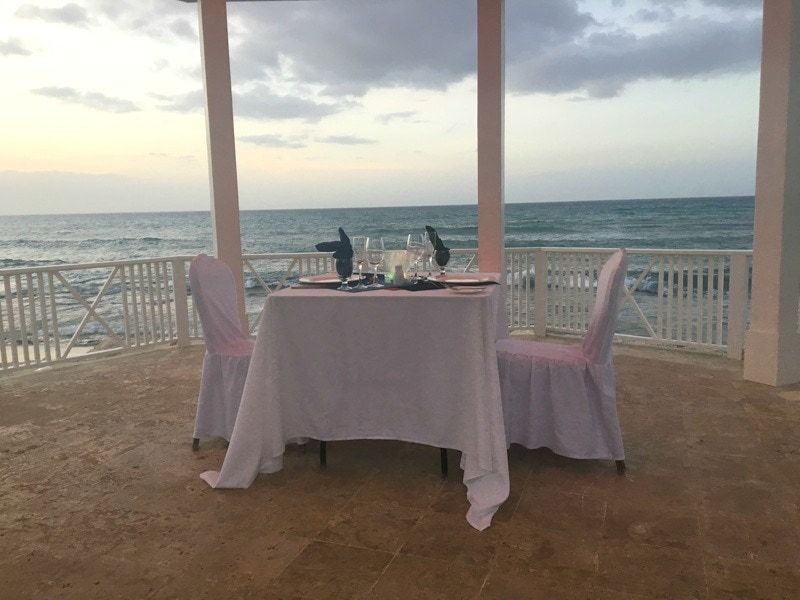 11 Relax around a fire pit with a cocktail. The evenings at this Montego Bay Resort are perfect for this.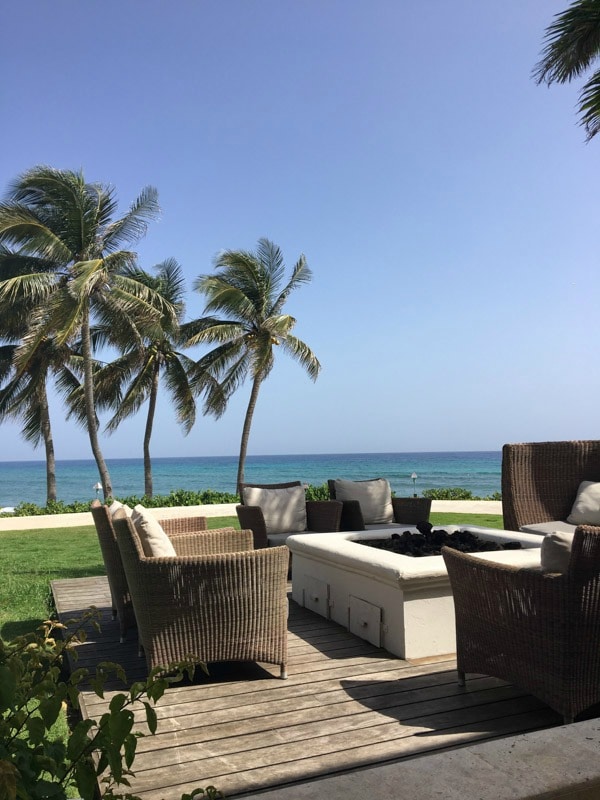 12 Eat at any of the 19 restaurants. It is so hard to choose! This salmon was from Di Roza.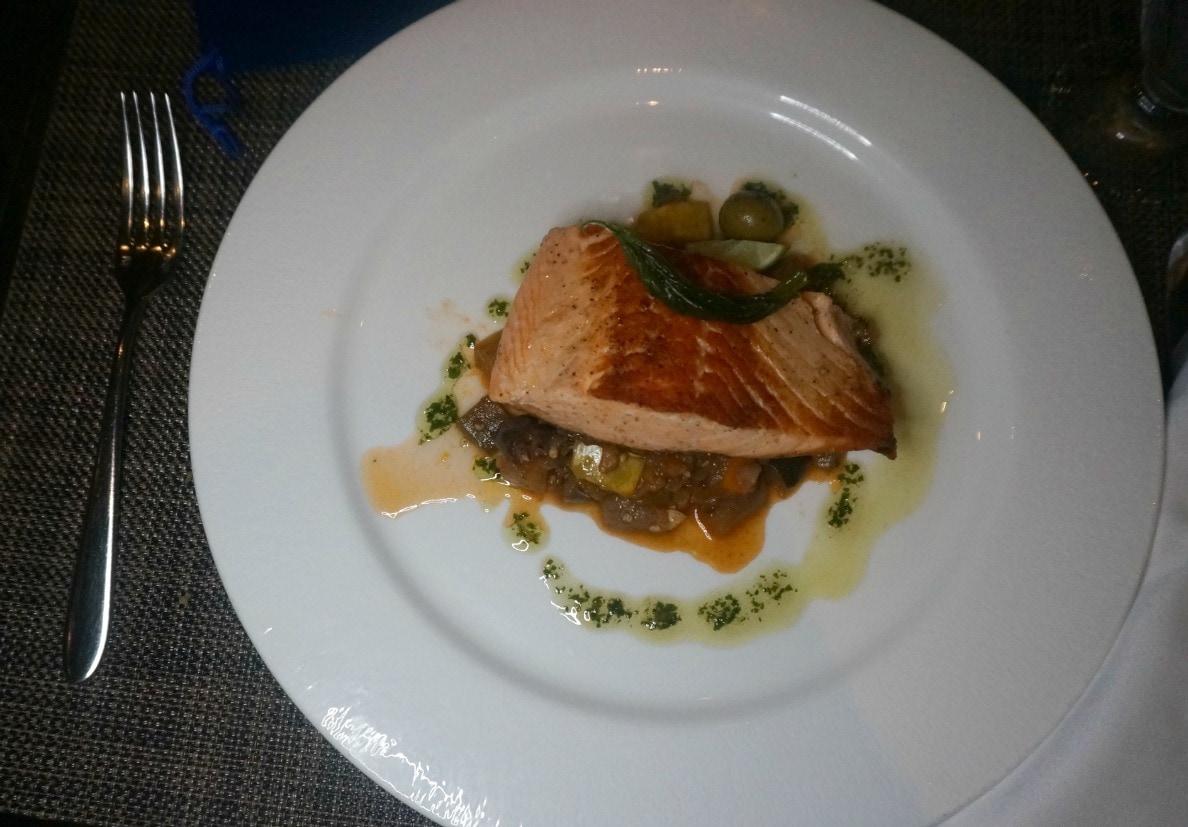 13 Check out Happy Hour Casablanca Nights at Fez. Enjoy the hookah, appetizers, and entertainment.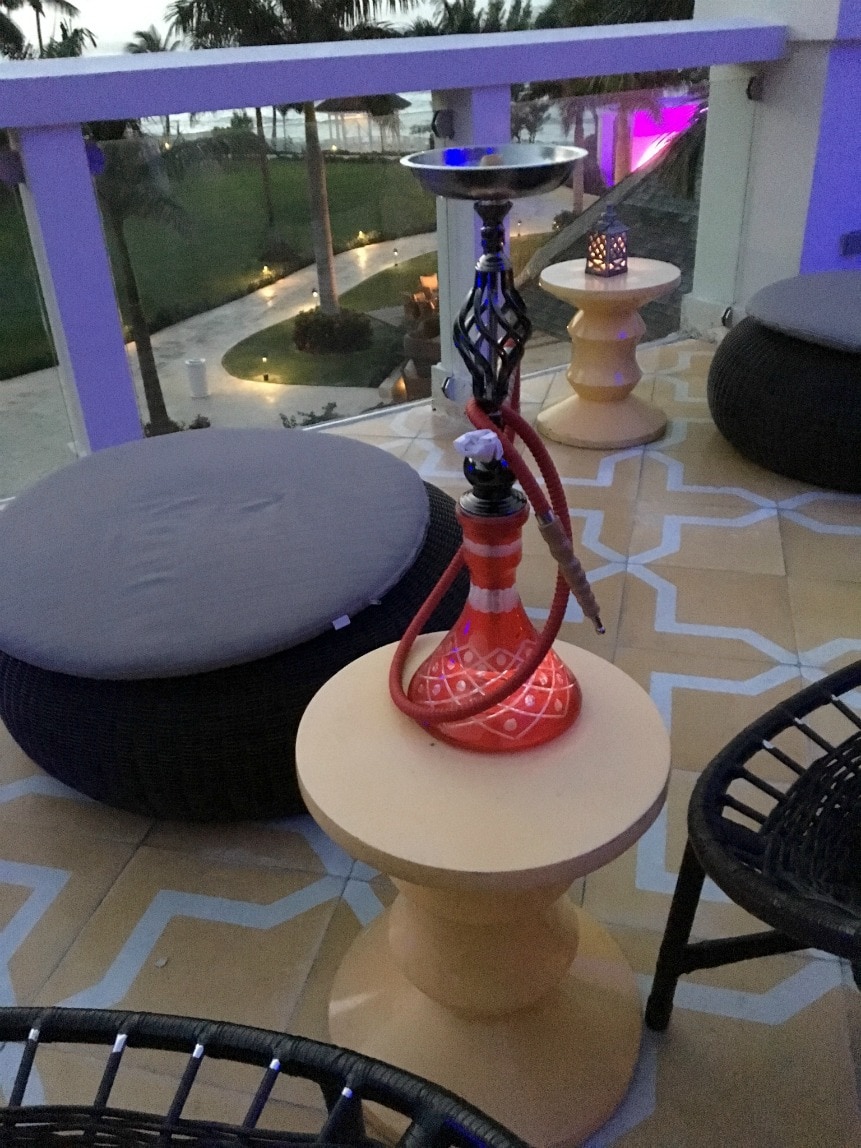 14 Spend an evening at the Orange and the Hundred Meters Dinner at Urban Heat* This is not just a dinner, but an experience!
Activities with an asterisk incur additional fees. All others are included in your stay! There is also a Kidz Club available as well as an all-adult side of the resort called Zilara. Adults can enjoy both sides!
Of course, you could always leave the resort and go exploring, but honestly, why would you? Trust me, once you are there, you aren't going to want to leave, ever! But all good things must come to an end. Fortunately, there is always next year!
Many guests come back again and again. You'll see why when you visit this Montego Bay Resort. Enjoy! And be sure to come back and tell me about your stay in the comments.
Like our content? Follow us on Pinterest!