I've lost count of how many times I've been to the Epcot Flower and Garden Festival at the Walt Disney World Resort over the 20-plus years it's been going on, but it's a lot!
And there's a good reason for that. This is a garden party that is a feast for your all your senses the whole family will love!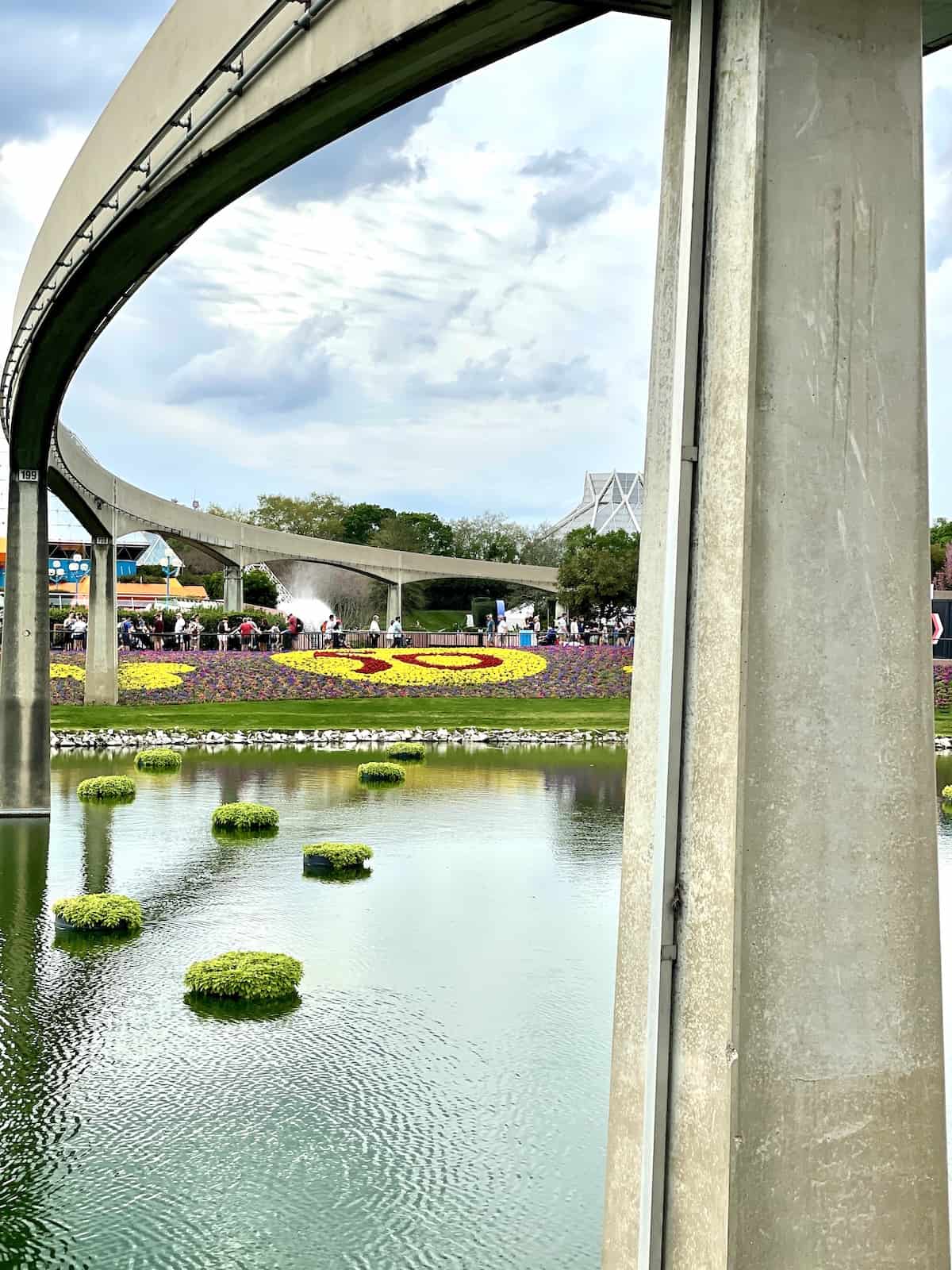 WHERE IS EPCOT?
EPCOT is located at 200 EPCOT Center Drive in Lake Buena Vista, in central Florida. It's one of the four Walt Disney World Parks.
How Many Festivals Does EPCOT Host?
Though EPCOT hosts a total of four festivals, each one is special. Lucky for you, it's Festival season almost all year now!
Every EPCOT festival features food, but the Flower & Garden Festival also displays an array of gorgeous flowers and topiaries.
The Food and Wine Festival's specific focus is food, with seminars, demonstrations, and special food related guests.
The Festival of the Holidays is a festival of the holiday season, featuring all kinds of holiday activities like a cookie stroll, holiday food, and stunning Christmas decorations.
The Festival of the Arts is all things Art, including music, visual arts, performing arts, and art activities.
If you've visited the any of the Festivals in past years, don't say you've seen it, because you haven't! Every year it's different and each time I've enjoyed it more than the year before.
What's Special About The Flower & Garden Festival?
Your eyes will be the first of the senses mesmerized by the flowers and absolutely gorgeous topiaries from your favorite Disney movies. This year Goofy seemed to be the most popular, and with good reason.
You can see he's holding a birthday cake with the big 5-0 to celebrate Walt Disney World's 50th Anniversary! You'll can't miss him at the Main Entrance.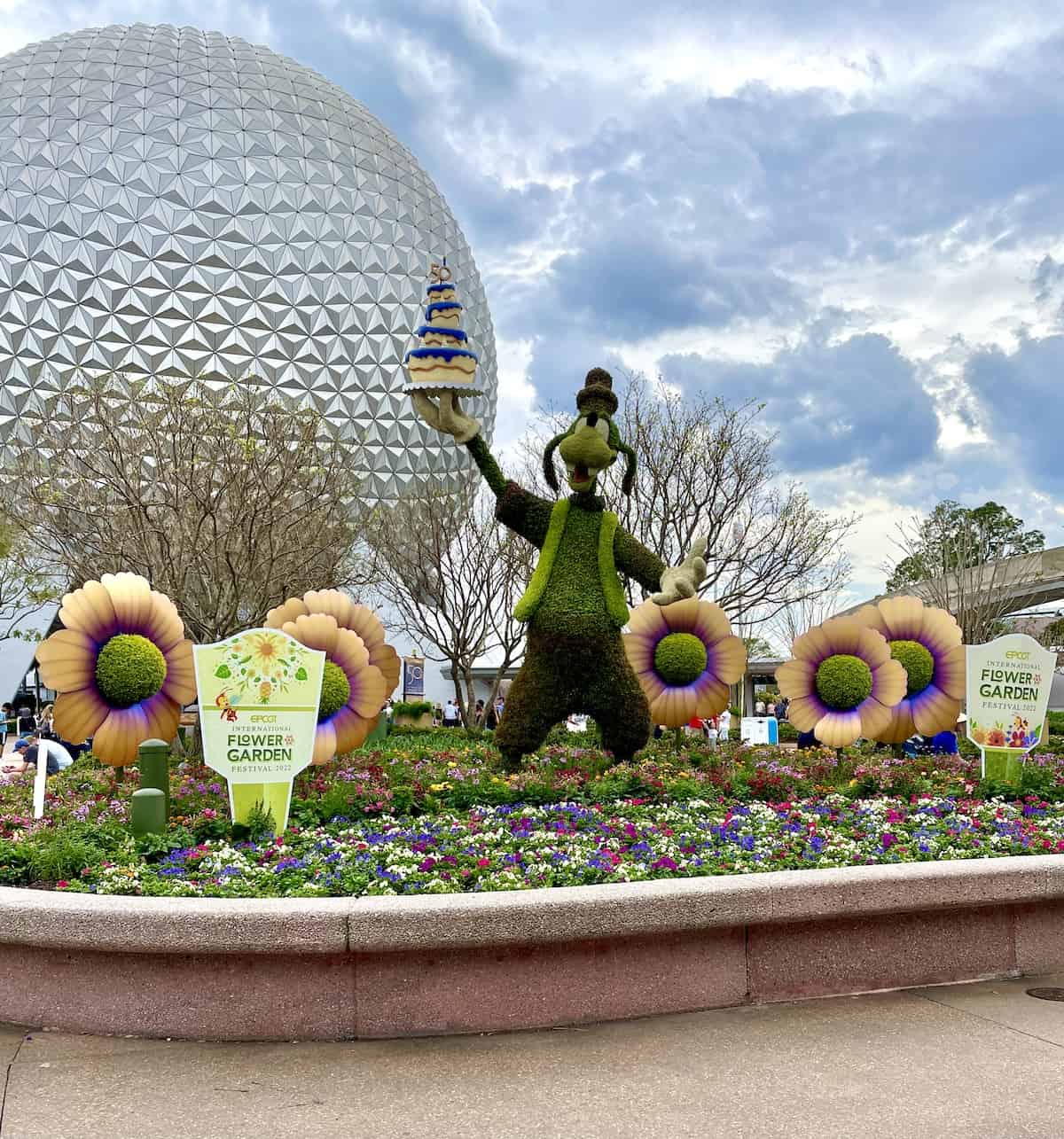 Things to Do at Flower & Garden Festival
Pick Up Your Festival Passport
The first thing you should do when arriving at the Epcot International Flower and Garden Festival is pick up your Festival Passport.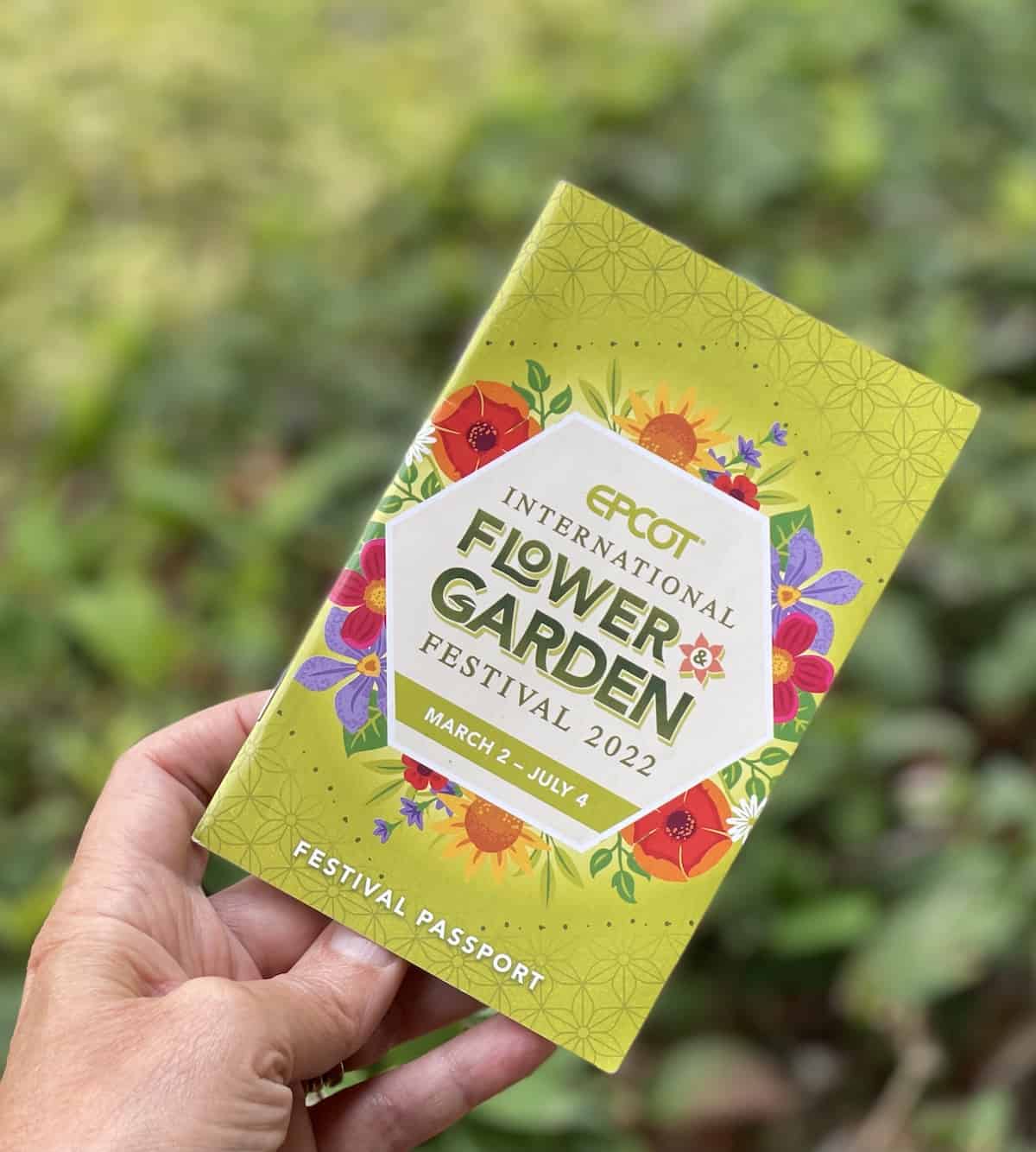 The Passport will help you find your way around so you don't miss anything, and it's a great souvenir of your visit.
Once you have your Passport in hand, it's time to make that big decision. Left, to Mexico, or right, to Canada? The World Showcase is your oyster, but you must begin somewhere!
Bambi's Butterfly House
This year, before you head out to all the World Showcase fun, stop by and visit Bambi's Butterfly House and see the beautiful butterfly garden up close!
Check out the Topiaries
The topiaries are spread out all over the Park. You can see every one by following along in your Festival Booklet.
Don't miss the colorful topiary of Bambi and Thumper located near Imagination! So cute!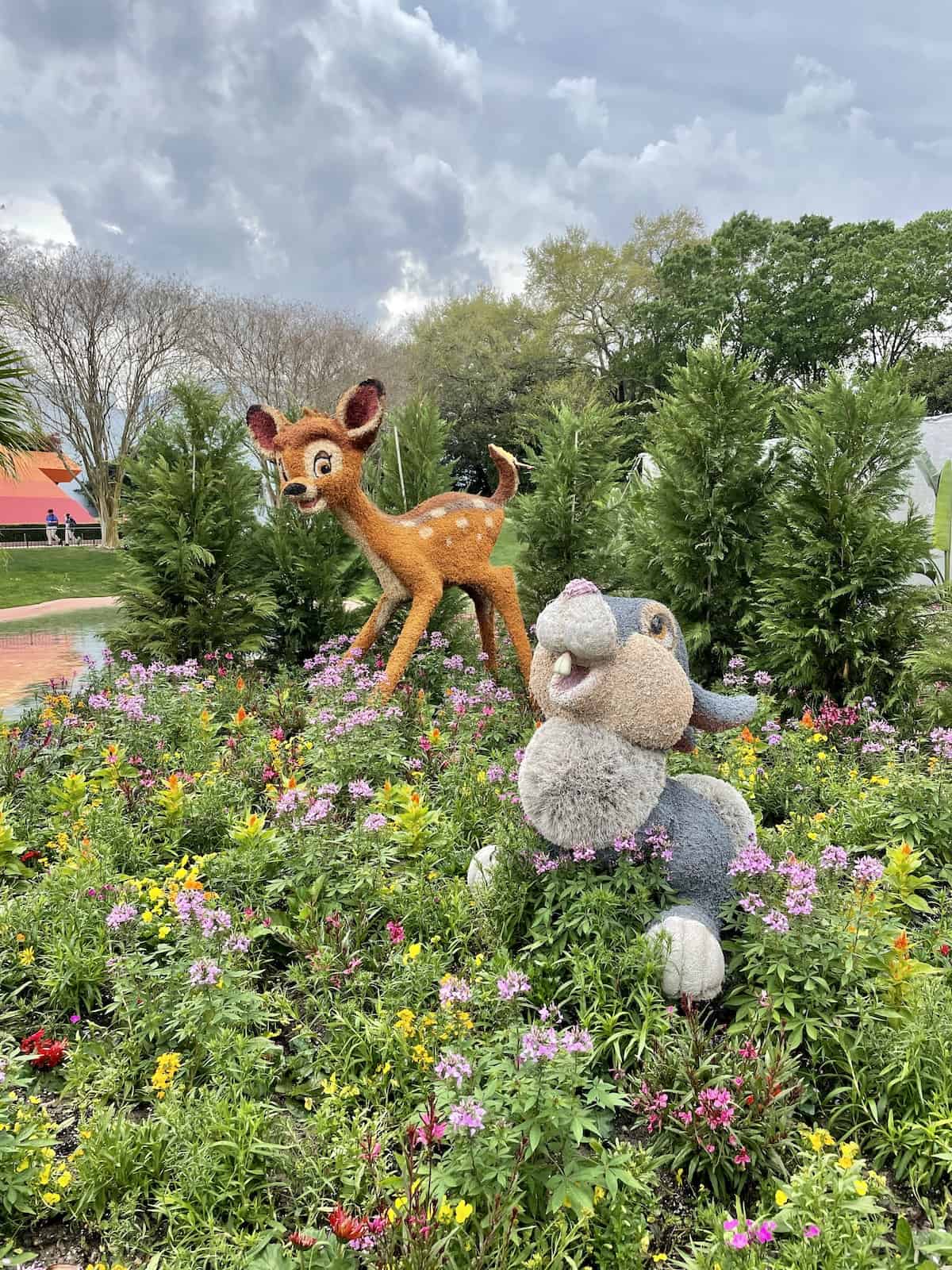 Scavenger Hunts
This year there are two scavenger hunts for the kids located throughout the beautiful gardens of the Park. Maps can be purchased at select merchandise locations.
Spike's Pollen Nation Exploration - Follow Spike on his pollination trail.
Egg-Stravaganza Scavenger Hunt -An Easter Egg Hunt Disney style! This is a limited event so see a cast member for details.
Check out the Exclusive Merchandise
You have to check out this year's official Flower & Garden vibrant apparel line available only at Port of Entry and Festival Markets.
Orange Bird is hugely popular this year, and just think...this is a great way get some early Christmas shopping done! My kids would love any of this apparel!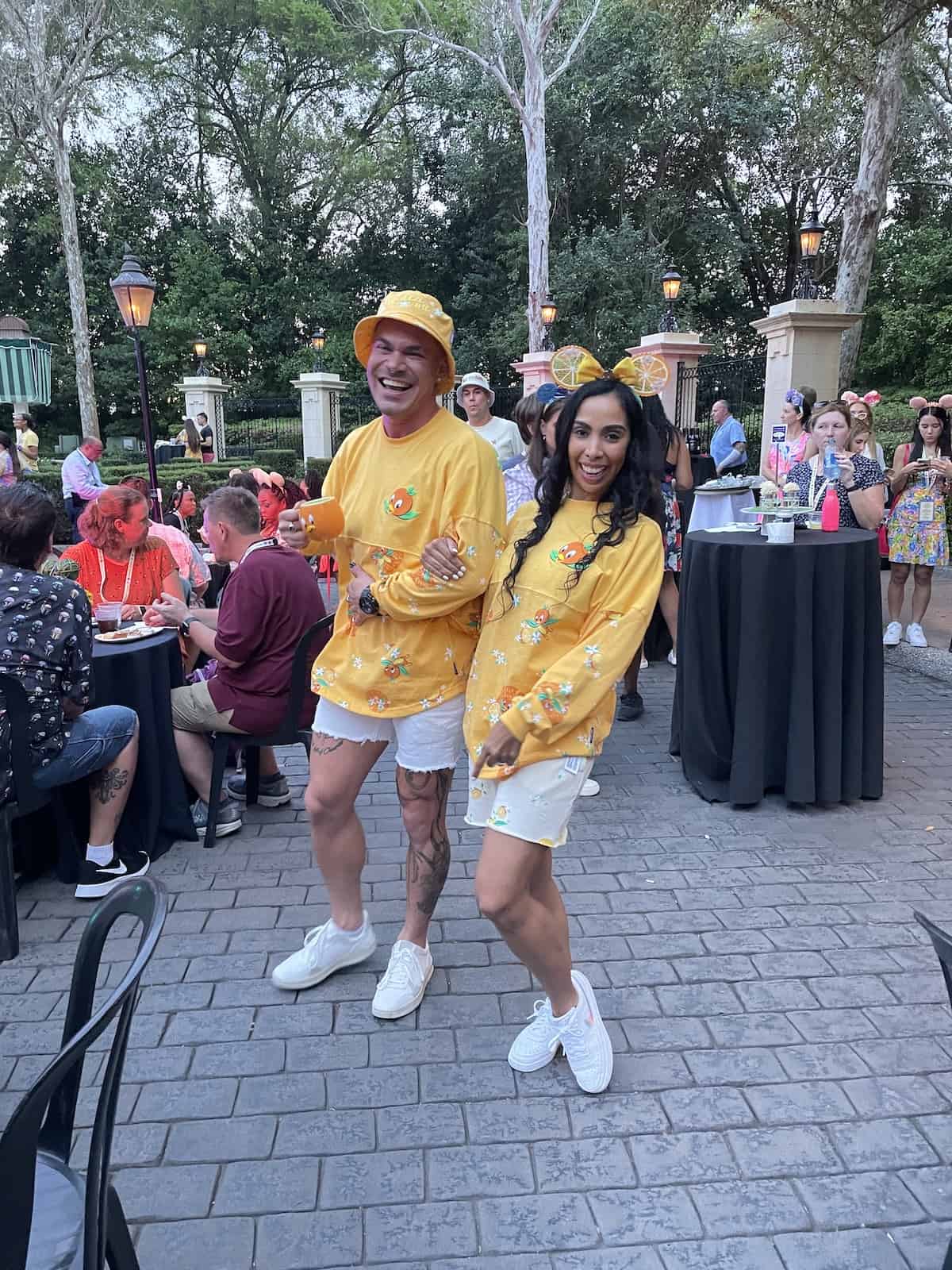 So cute, right?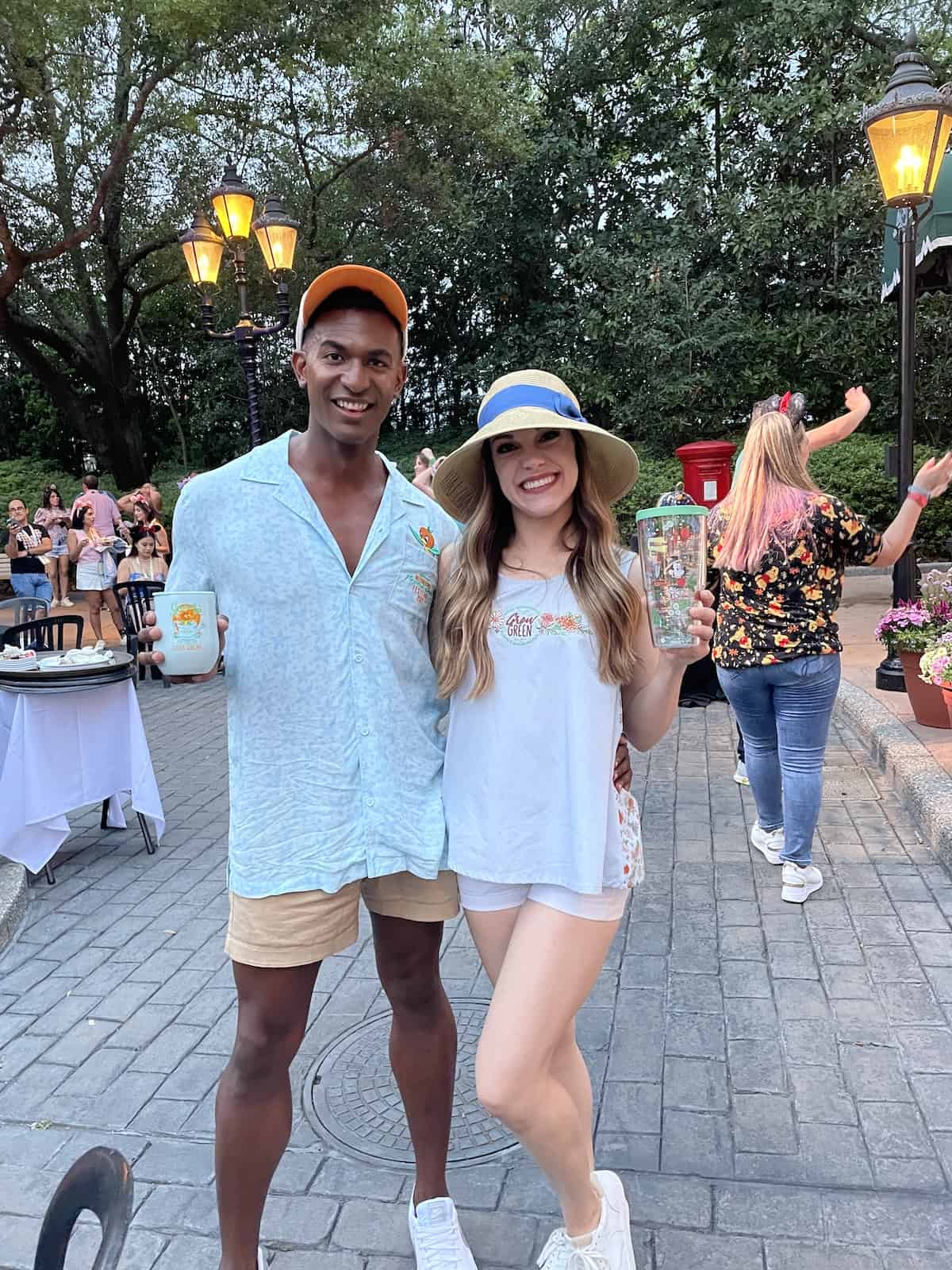 Eat at the Outdoor Kitchens
Okay, I do say this about every Festival, but the Disney Chef's seem to outdo themselves every year, because I always say the food is the best ever!
We love eating our way around through the different countries. Check out my article about Christmas Desserts from Around the World for recipes you can make at home! They can all be altered to fit any time of year!
This year, the menu items will change three times, though some favorites will be available throughout the Festival.
Some of the dishes we tried this year:
Char-grilled Bison Ribeye with creamy leek fondue, cauliflower, Romanesco, and Port Wine-Goat Cheese butter. This dish, along with the Goat Cheese Creamsicle Pop and the Chilled Potato and Leek Vichyssoise, is only featured until April 9th as part of the EPCOT Farmers Fest, near Test Track.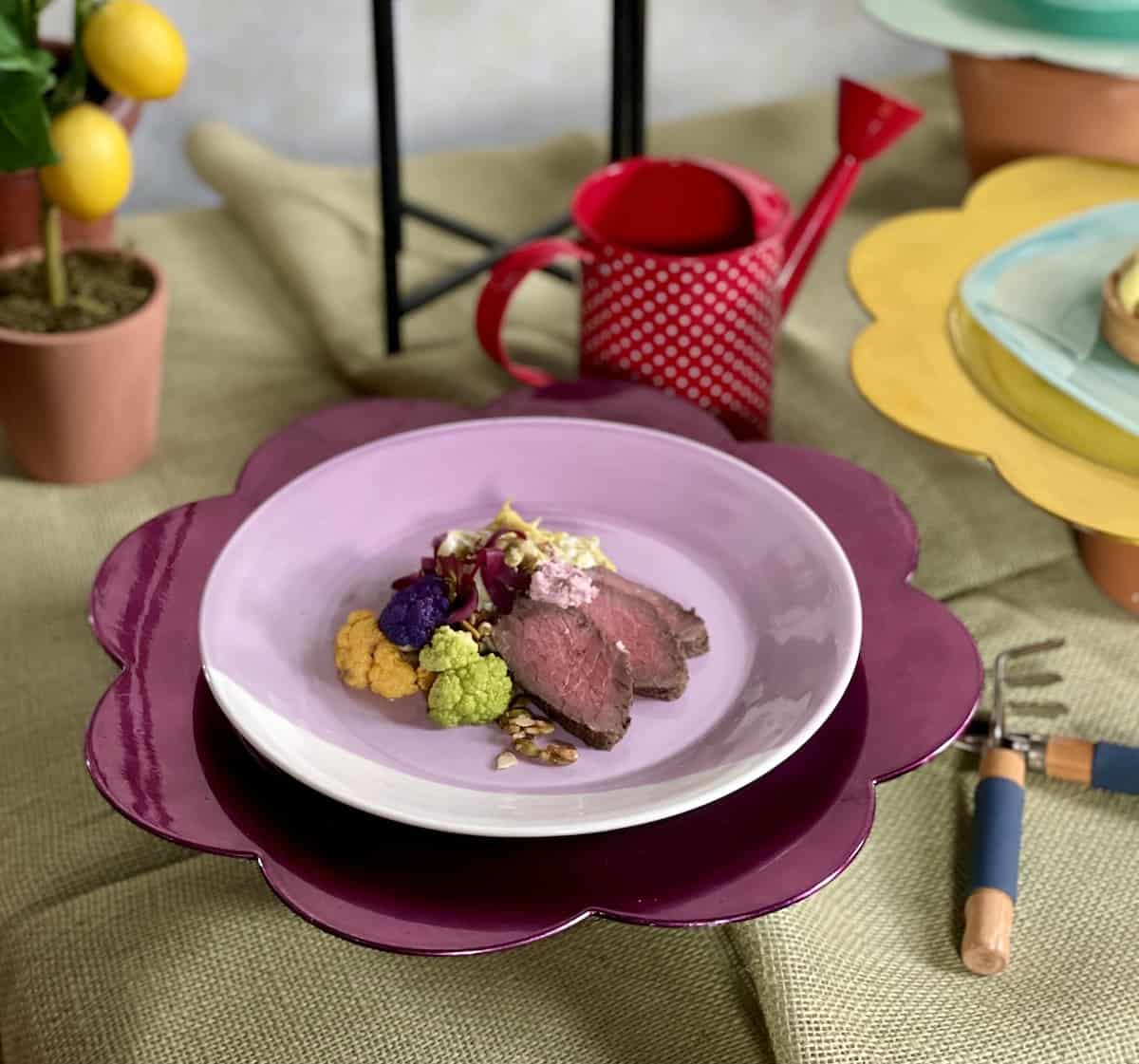 You must try the Arepa topped with shrimp, crushed avocado aji (light pepper sauce), and tomato sauce. Such a delight to the taste buds!
Find this at Tangierine Café in Morocco.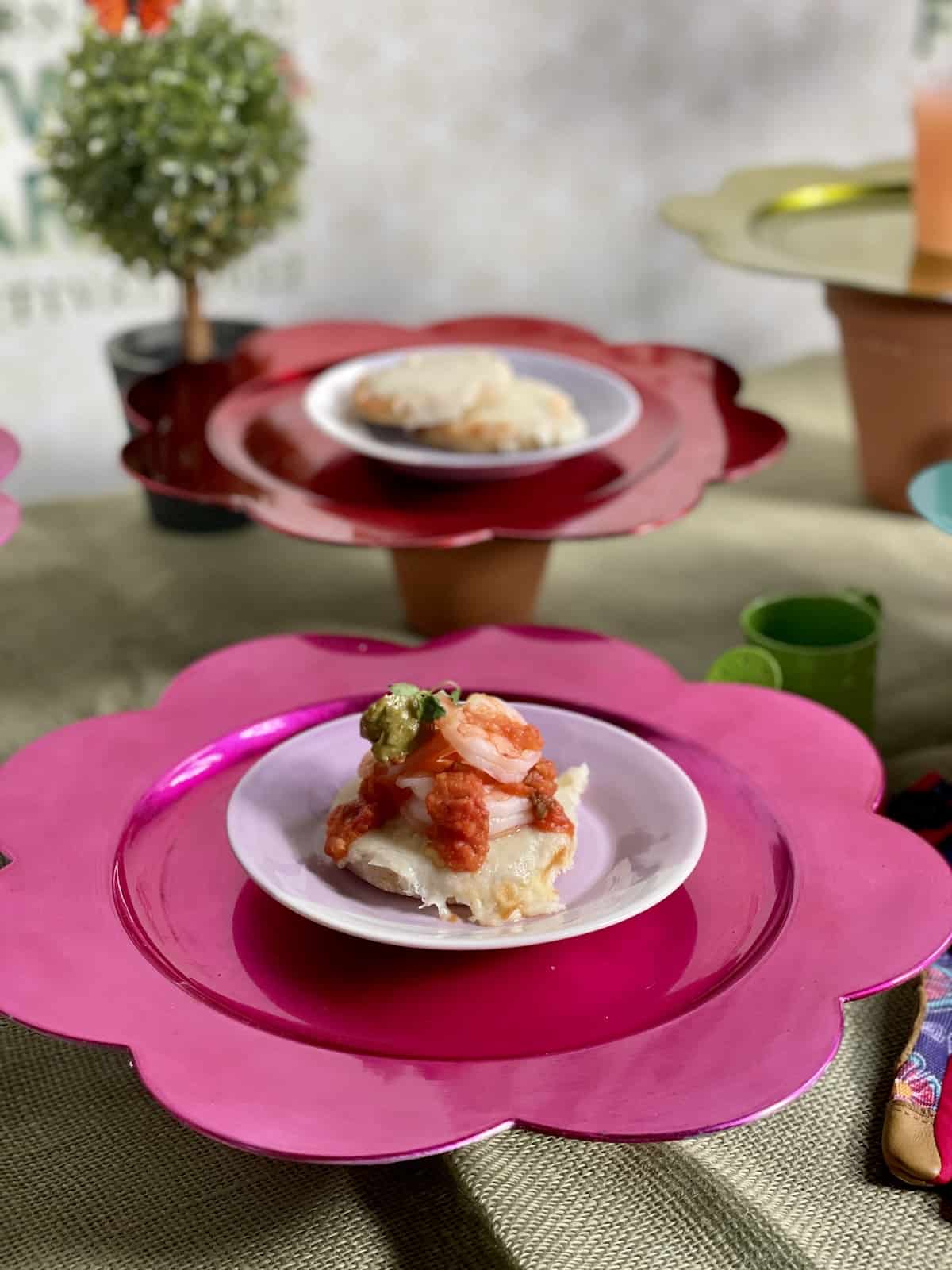 One of my favorite things about EPCOT Flower and Garden Festival (all the Festivals, to be honest) is the pairings they offer with the food items.
For instance, with the Mediterranean Flatbread you can get a perfect flight of craft brews. At many stops, a wine is paired, and there's often a non-alcoholic beverage pairing, too.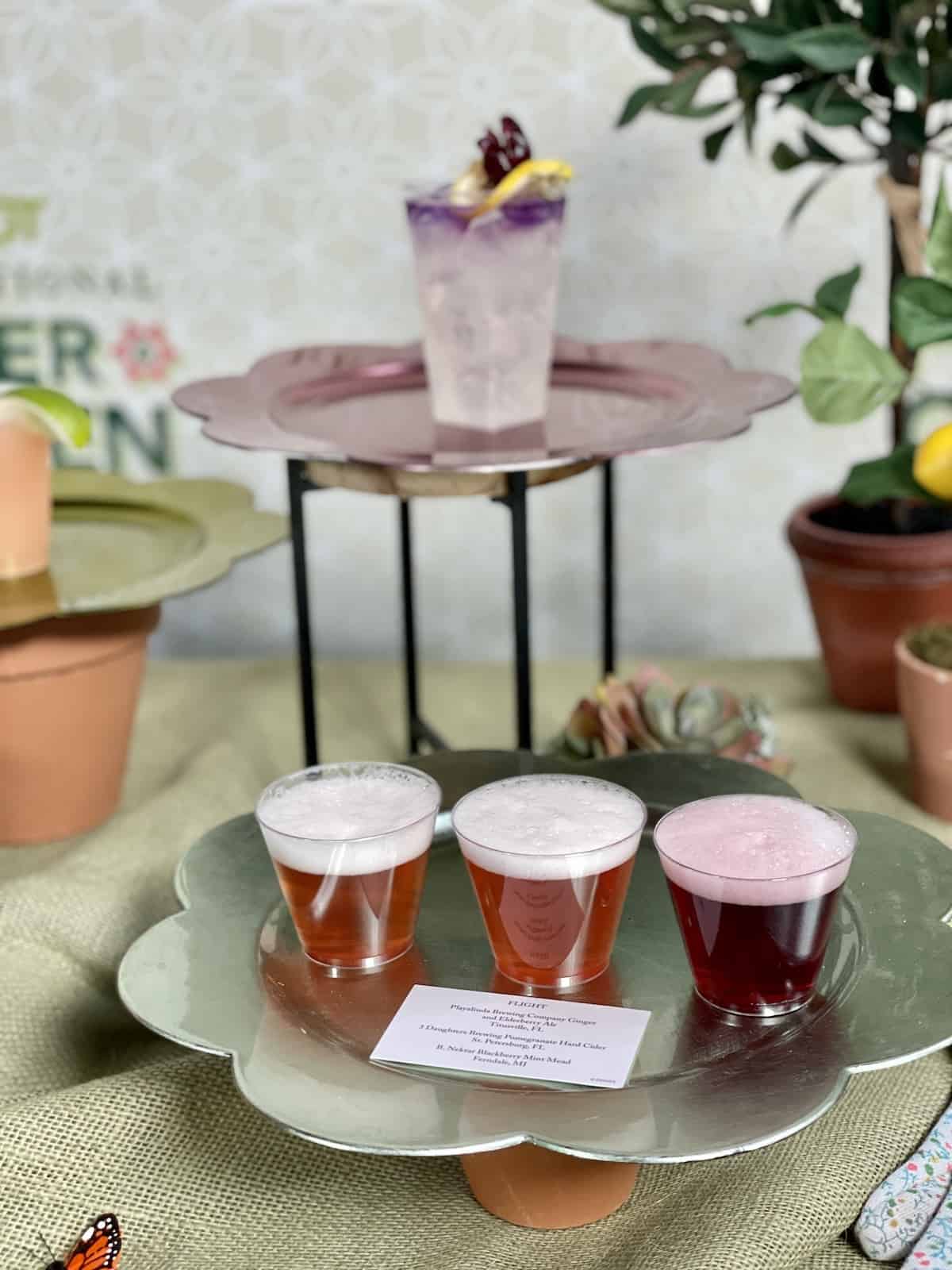 And don't forget dessert! (As if!) The Vanilla, Rose Water, and Pistachio Panna Cotta is at the same stop!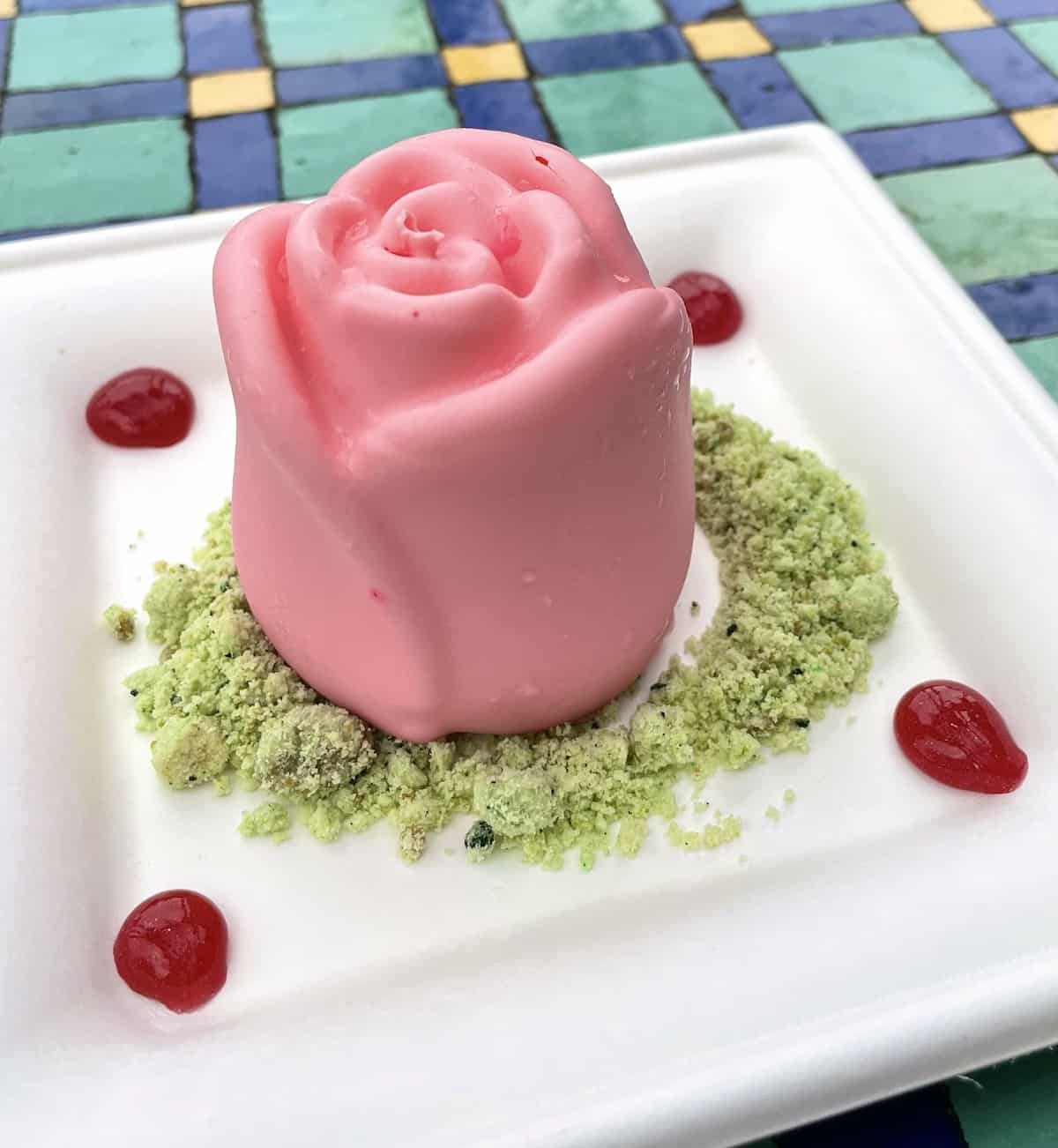 The kids will definitely be begging for the Fruit Loop Shake!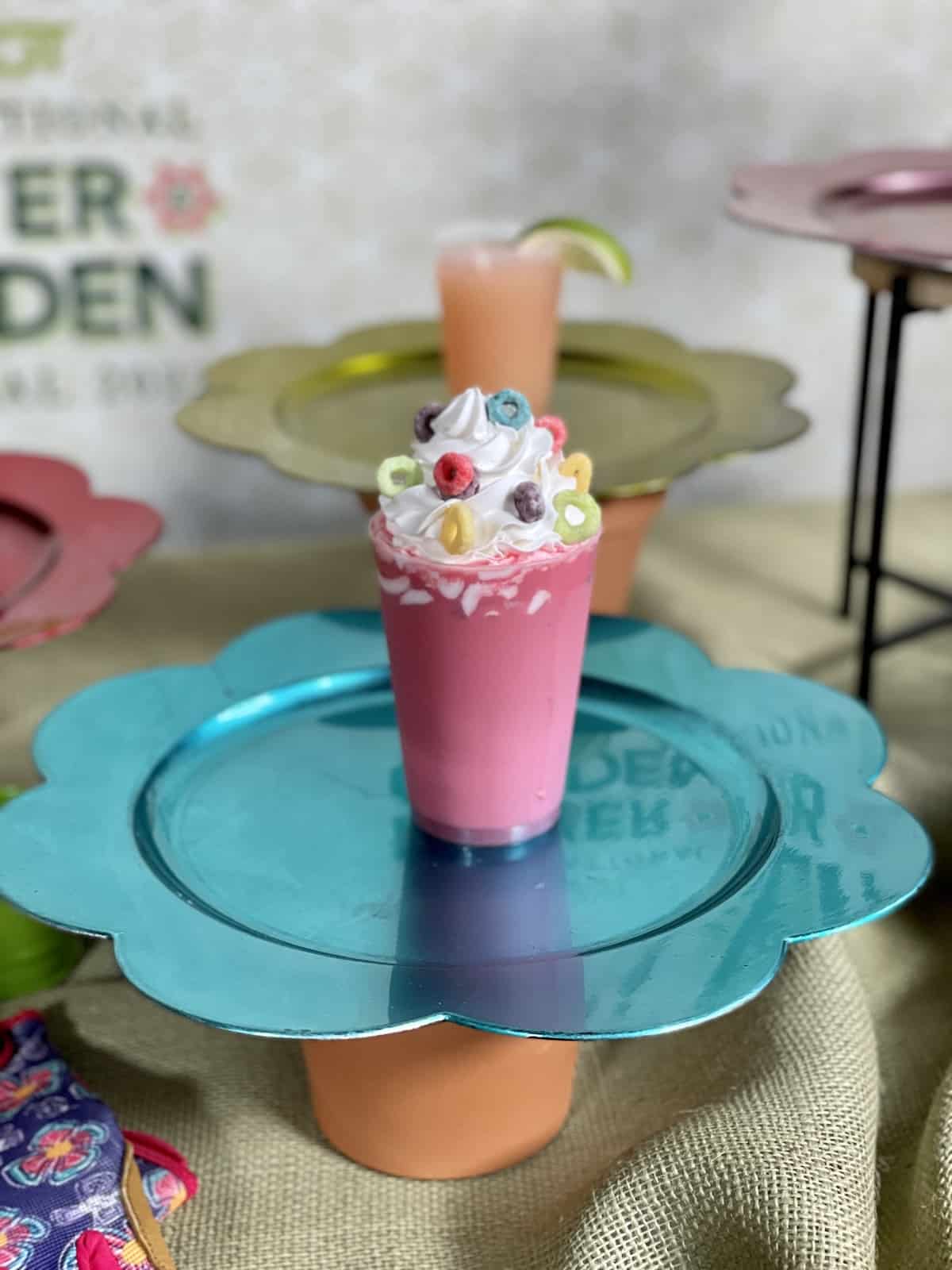 Pro Tip: Check out the fresh flavors of the Garden Graze menu on the last couple of pages of your Passport. If you get all five stamps, take your stamped Passport to the Pineapple Promenade for a Completer Surprise!
After you eat all the foods, get some exercise by checking out the rest of the gorgeous colorful gardens!
Miss Piggy was one of my personal favorites this year.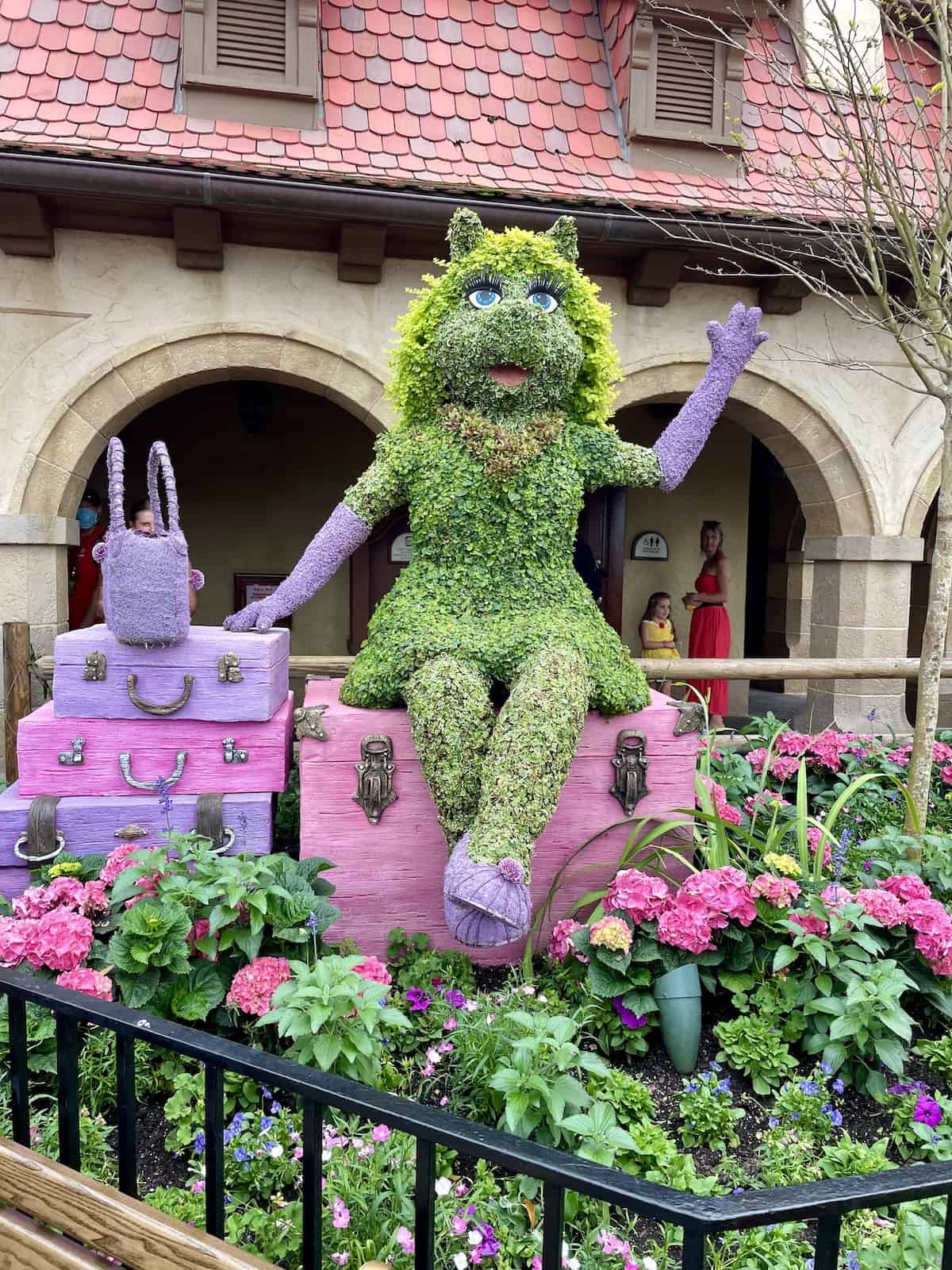 And I always love the Frozen topiary.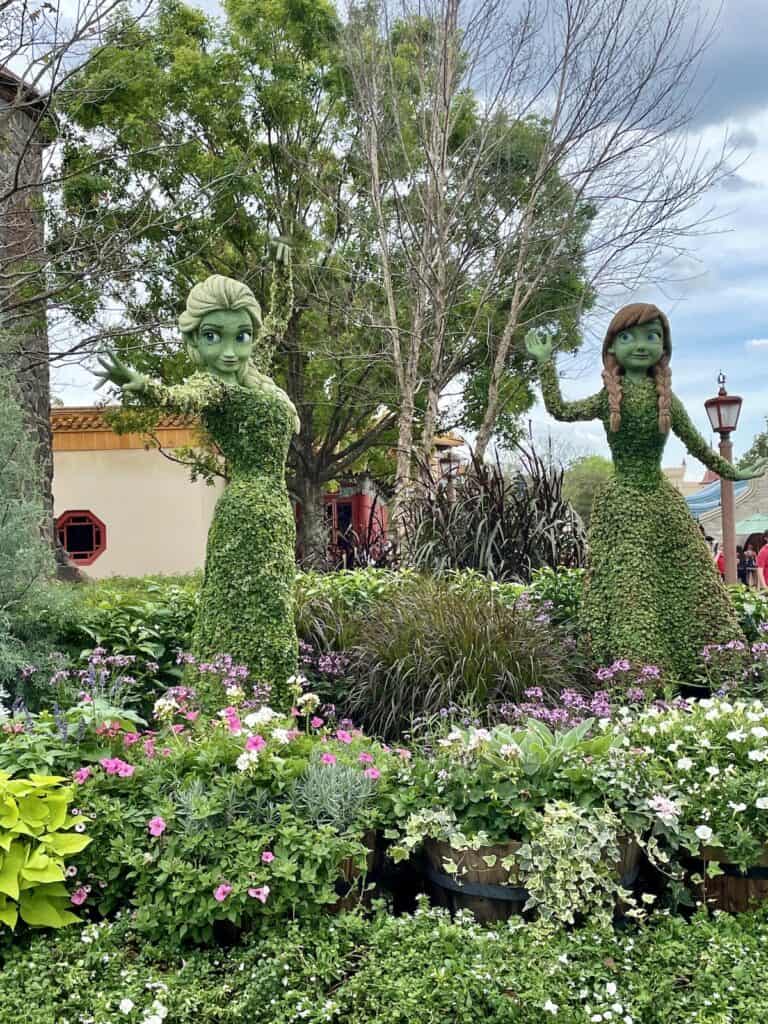 Though seeing these colorful topiaries is a lot of fun, the sweet scents of the flowers wafting through the air as you're walking past is another treat for the senses!
And this year, Disney is partnering with Scentsy so you can bring some of that fragrance of these exotic gardens home! Be sure to stop by their Interactive Experience.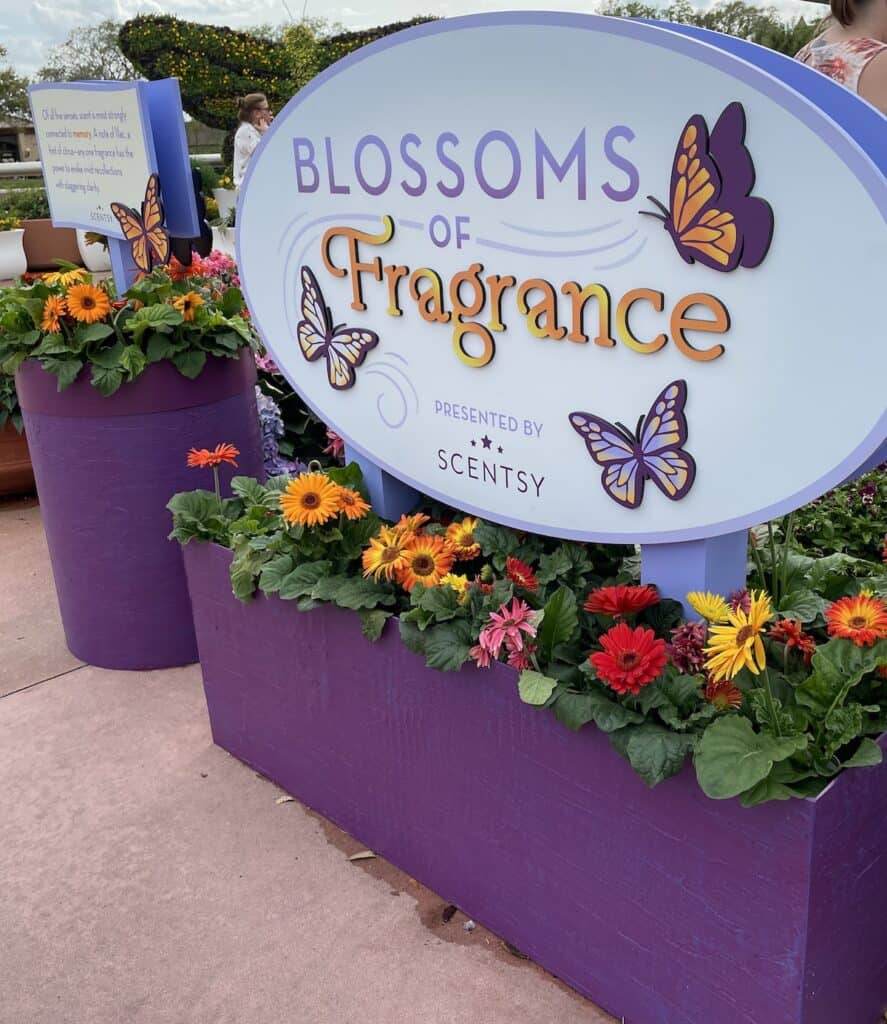 This is definitely a time to stop and smell the roses, as there are about 30 million blooms throughout the park!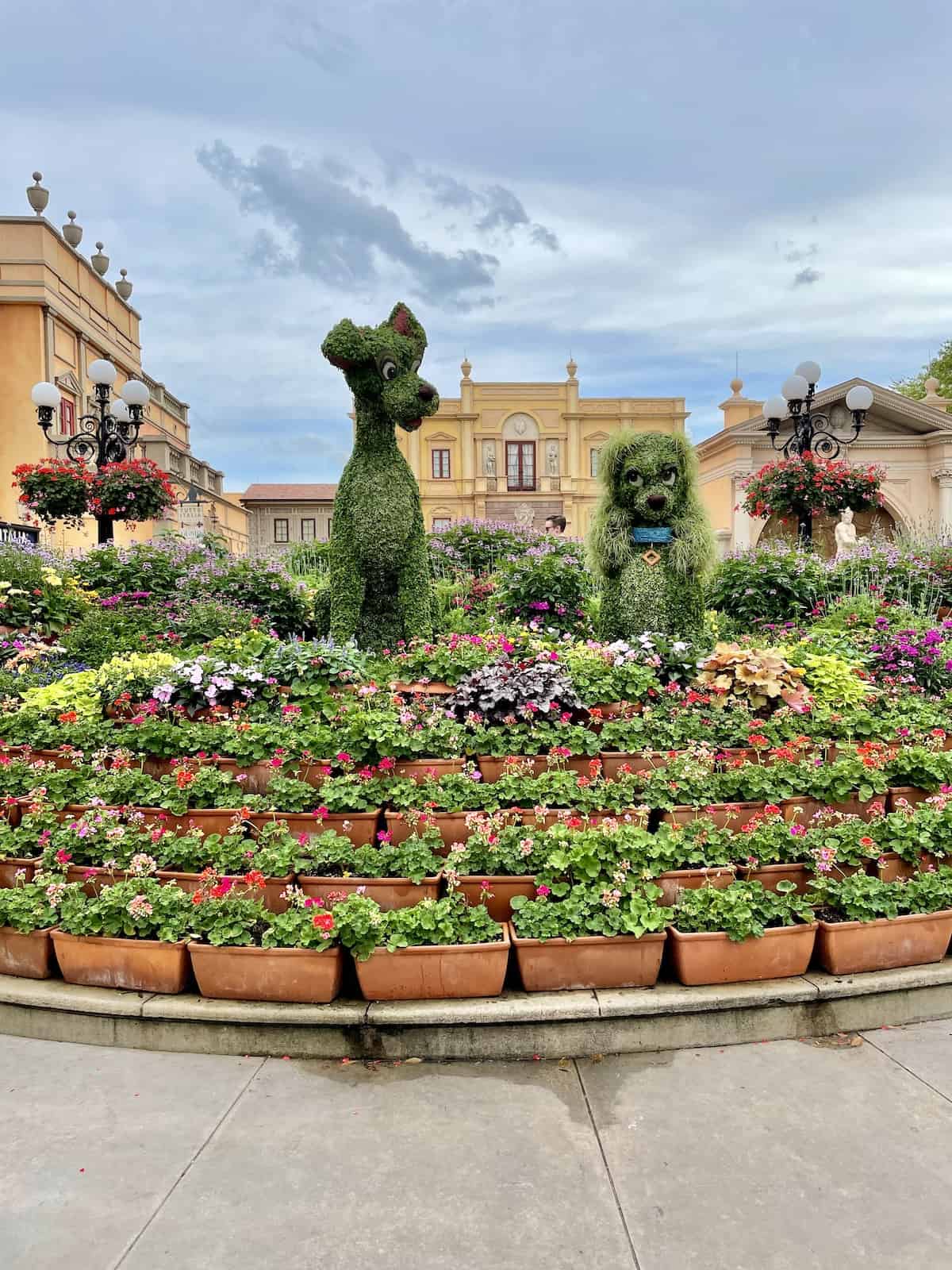 Be sure to stop by Twinings Tea and take a look at all the teas and merchandise. The Twinings Royal Tea Tour is self-paced for now, but I hear there is a fun surprise at the end!
The Garden Rocks Concert Series
The Garden Rocks Concert located at America Gardens Theatre features top artists in a small venue. It's such a great opportunity to see your favorites up close and personal.
This year I was at the Festival on the day Puerto Rican singer Melina Leon was performing. What a show!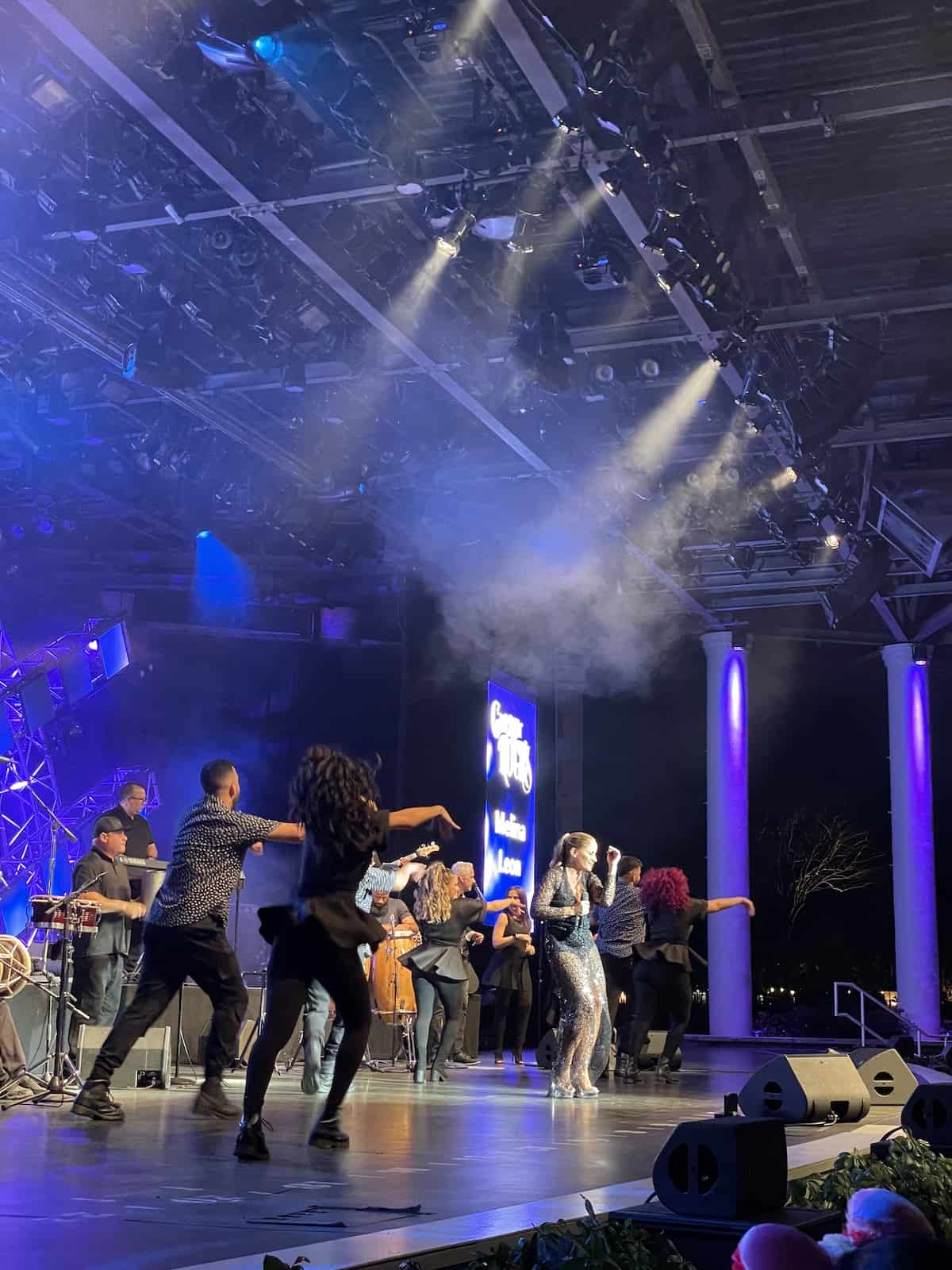 One of my favorites is Little River Band, is back again this year!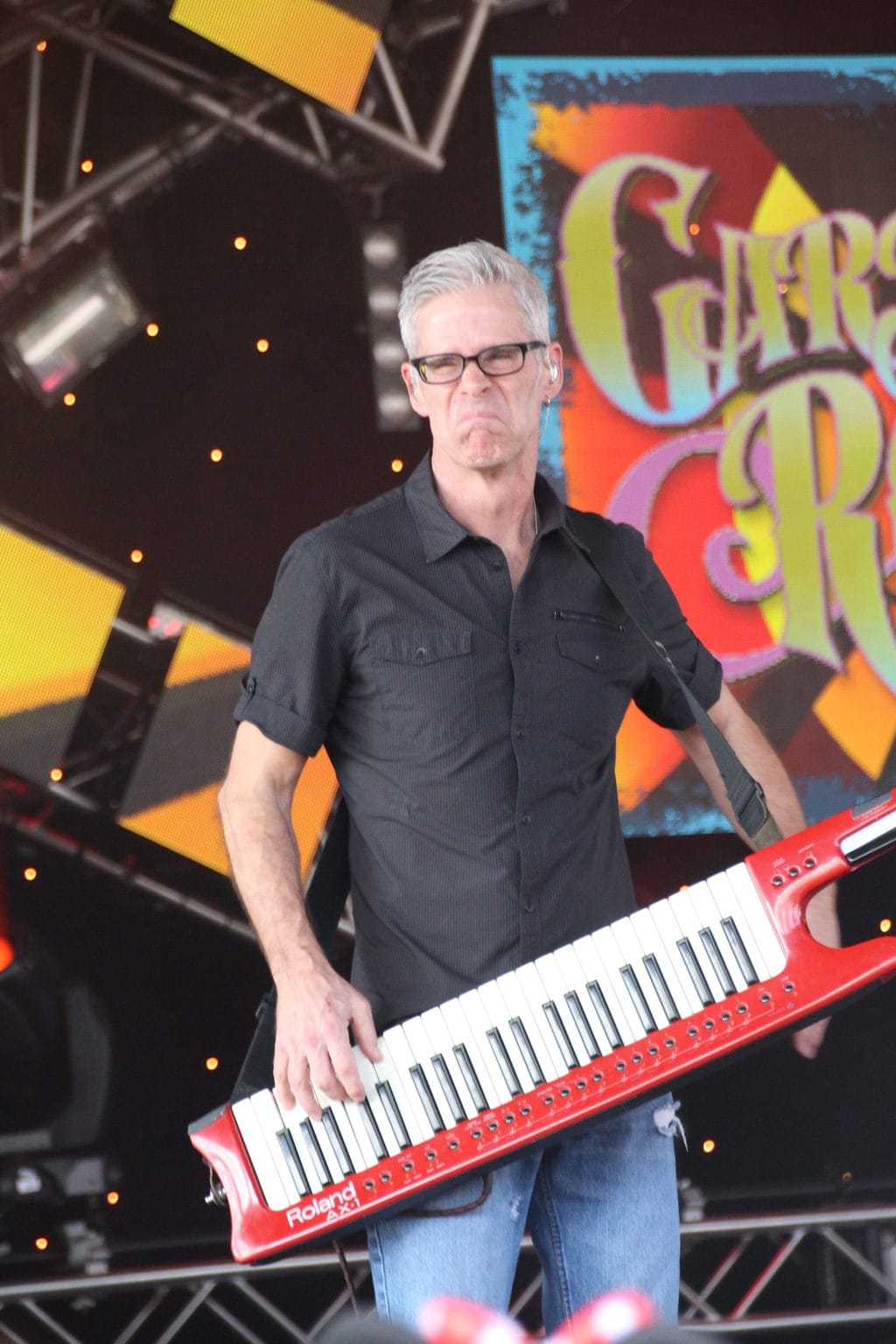 You won't know who is on for that year until Disney releases the lineup, but in the past, you could have seen the Gin Blossoms, The Orchestra starring former members of ELO, Starship starring Mickey Thomas, and The Guess Who. I've seen so many of my favorites there, and the show is included with admission!
Check the dates each year and choose your favorite Garden Rocks Concert at America Gardens Theater. Who's your must see performer at the Garden Rocks concert this year?
Character Greetings
Though you may see your favorite rock stars at a Garden Rocks concert, the real stars of Disney Parks are the Disney characters.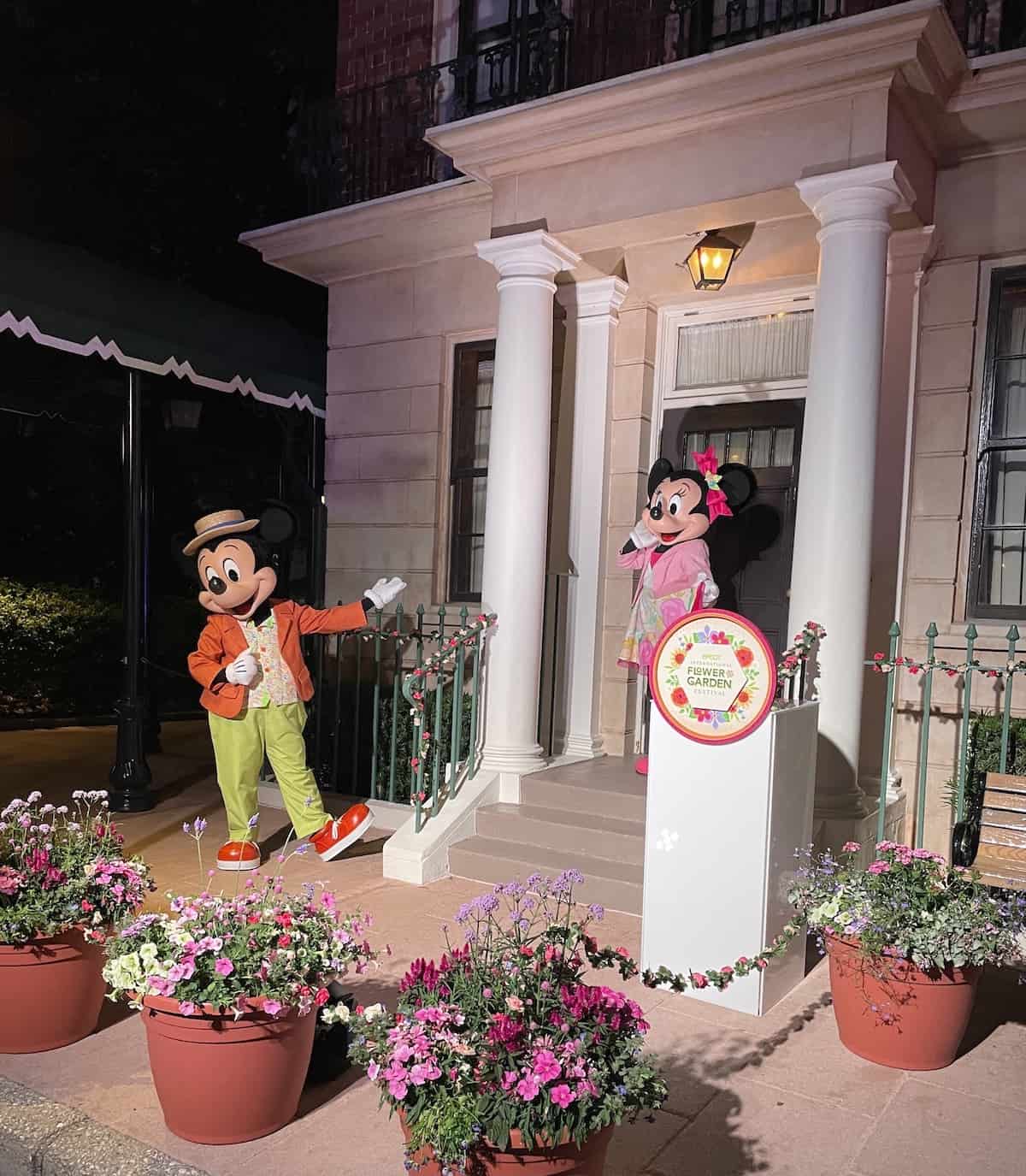 Check the times on the My Disney Experience app or the printed guide map for the best time to see your favorites!
You really never know who you might run into, so have your phone ready to snap that photo!
This year we saw Pluto, Snow White, Daisy Duck, Mickey Mouse, and Minnie Mouse. You'll find more if you search them out in their regular spots.
And the BEST NEWS? You'll be able to truly interact with your favorite characters again beginning as early as April 18th! Yay for autographs!
Harmonious
Finally, end your day with Harmonious, the fireworks and arts extravaganza. It's really spectacular!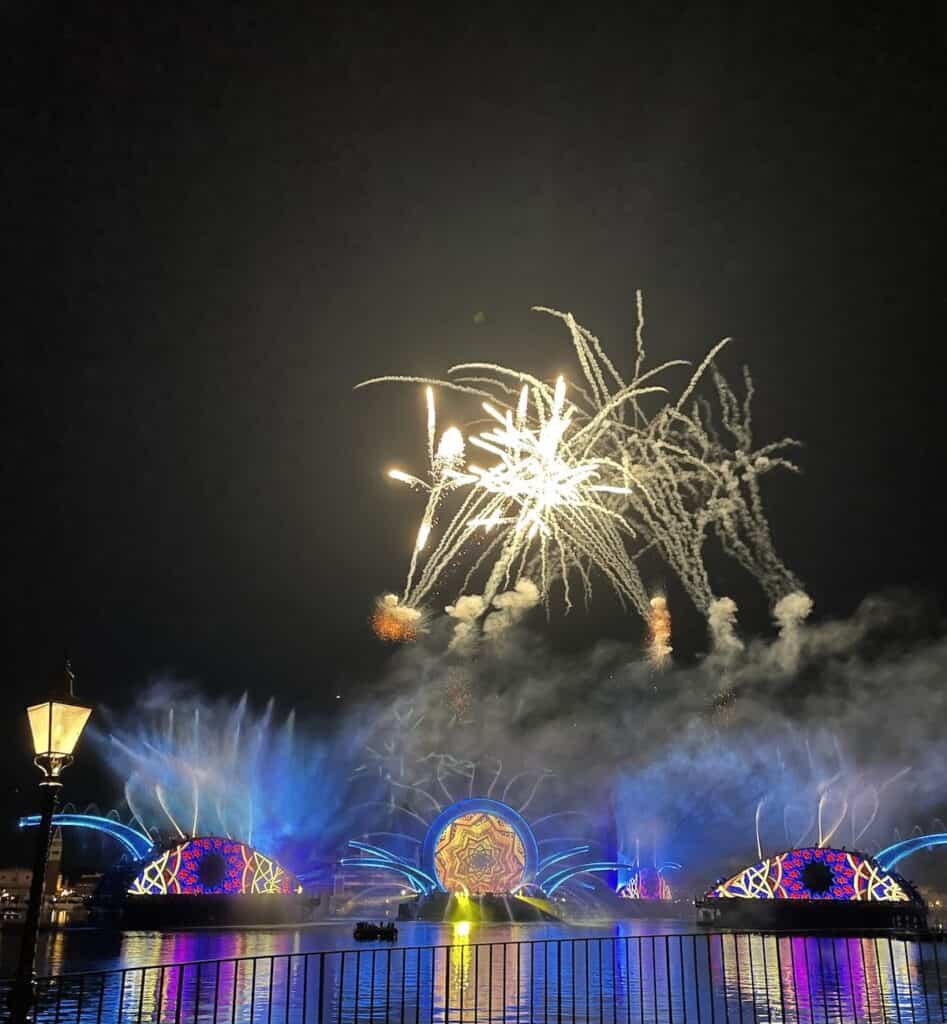 Let me know if you go. I can't wait to go back!
Frequently Asked Questions
How can I reserve my favorite Garden Rocks concert?
Simply buy a ticket for the date of your favorite performer's concert. If you want to guarantee seating and pair the live music with dinner, check out the Garden Rocks Dining Package.
Is the food extra at these Festivals?
Yes, though the rides and most experiences are included in the price of admission, the food is not included, just like any other visit to the Park.
What are the dates for the EPCOT Flower & Garden Festival?
The 2022 Festival begins on March 2 and ends July 4.
More Disney Delicousness
Like our content? Follow us on Pinterest!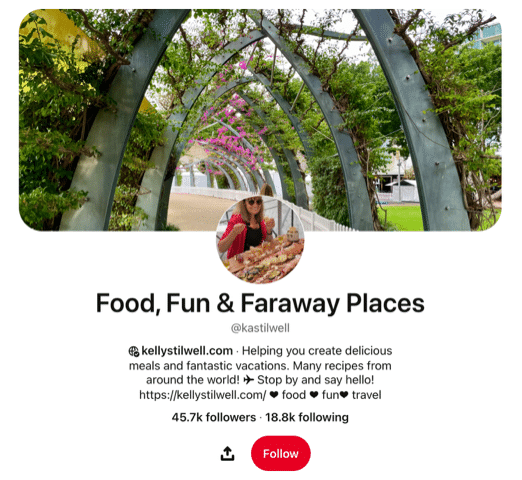 A huge thank you to Walt Disney World for hosting me at this event.