Who knew there were so many great recipes for Weight Watchers brownies? Having dessert while staying on a diet can be so hard. Imagine you're trying to change your eating habits into healthy ones, and then you smell a fresh batch of brownies.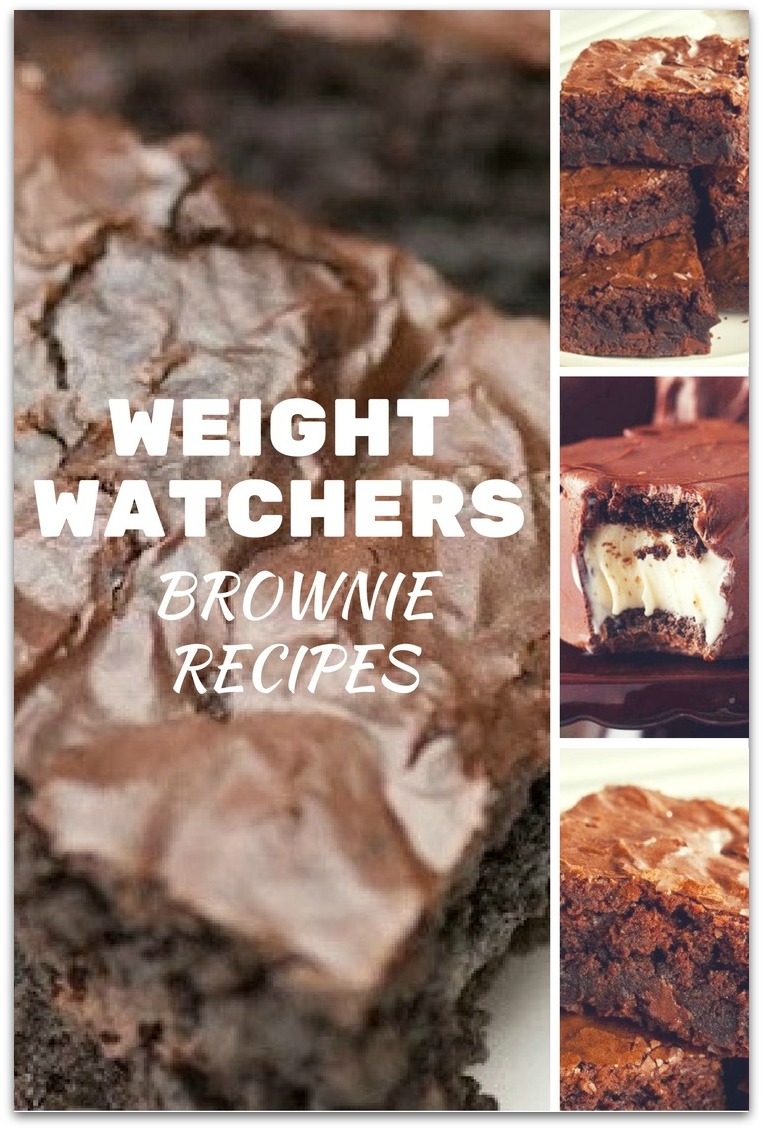 Luckily, if you're on the plan, you can enjoy your Weight Watchers brownies, too. All you need is a brownie recipe that has Weight Watchers points calculated.
Fortunately, there are quite a few available. That's the beauty of the Weight Watchers program, you can enjoy a little dessert when you want one. Just be sure to keep track of your points per day. YUM!
Weight Watchers Brownies
Brownie Cupcakes | Tatertots & Jello
What could be better than a brownie that's a cupcake? I don't know! I have no answer for that one! 
Jillian Michaels Fudge Brownies | WW Recipes 7
This one says it's Jillian Michael's recipe, so you can be assured it's a healthy one!
Brownie Bites | Six Sisters Stuff
This is one my favorite places to go for recipes. You can't go wrong with any of their recipes, and these Brownie Bites are especially delicious!
Cant Tell Theyre Low Fat Brownies | KitchMe
Prunes in your brownies? Oh yes! It makes them so moist and adds the healthy benefits of prunes.
Black Bean Brownies | 78 Recipes Here's another surprise. Black beans in brownies! Increasing your fiber is always good and brings those points down.
Pumpkin Brownies | Penny Pincher Jenny
How about a yummy brownie with the added benefits and flavor of pumpkin? What's even better about this recipe is that it's only 2 ingredients!
Lemon Brownies | Gluten Free On A Shoestring These are more like lemon bars with the consistency of a brownie. I love anything lemon, so can't wait to try this one.
Cocoa Brownies | Weight Watchers These are straight from the Weight Watchers site, and so yummy!
Chocolate Quinoa Brownies | Laaloosh
How about the extra benefits of quinoa in your dessert? Quinoa has a lot of fiber, lysine, magnesium, and the list goes on! I think this means we NEED to eat these, right?
WW Brownies | Good To Know
I add applesauce in my baked desserts a lot, and that is what makes these brownies so moist. The servings are also generous, so you may even find a half of a brownie satisfies your craving for something sweet.
No-Bake Brownies | Simple Nourished Living
No baking means you'll spend less time in the kitchen. Always a plus in my book!
WW Low Fat Brownies | Key Ingredient How easy is this? Just 2 ingredients!
Mini Brownie Bites | iSave a2z
These mini brownie bites are only 2 points. That's my kind of dessert!
PB2 Flourless Chocolate Brownies | Skinnytaste
Skinnytaste is another great site for Weight Watchers brownies. These are flourless, so they are dense and rich. Yum!
Other Delicious Weight Watchers Recipes
It's important to have the plan down before you start whipping up a bunch of Weight Watchers brownies! You won't have a lot of success if you are going overboard with points.
Weight Watchers Dinner Recipes
Try these dinner recipes and if you like them, incorporate them into your monthly rotation. I've found if I know what dinner will be, it's a lot easier to stay on the plan.
Weight Watchers Chicken Pot Pie
Weight Watchers Soup Moroccan Style
Weight Watchers Lemon and Herb Shrimp 
Weight Watchers Breakfasts
You're sure to find several recipes your family will love in this roundup of Weight Watchers Breakfast recipes.
Once you have the plan down pat, check out some more delicious Weight Watchers Desserts!