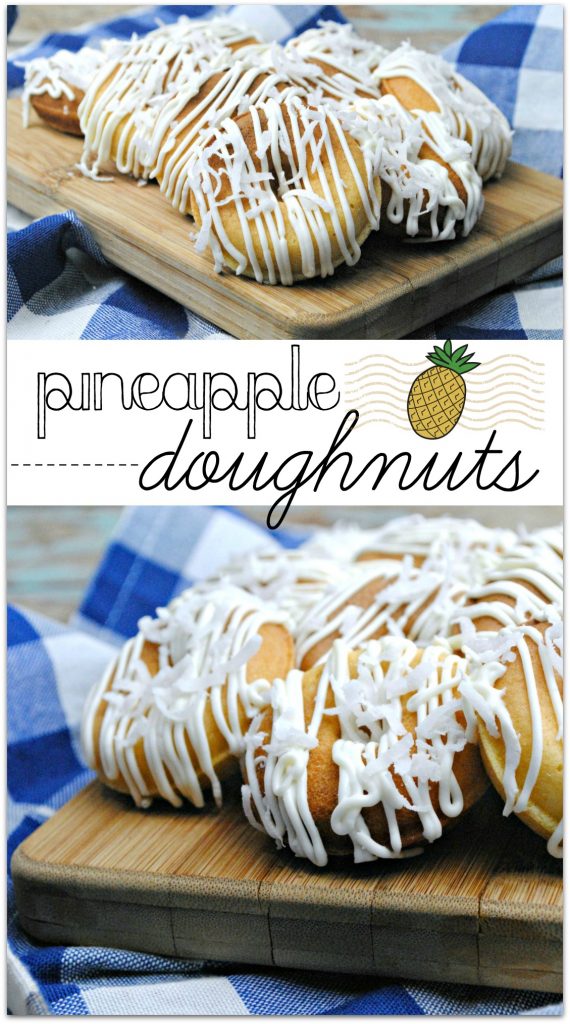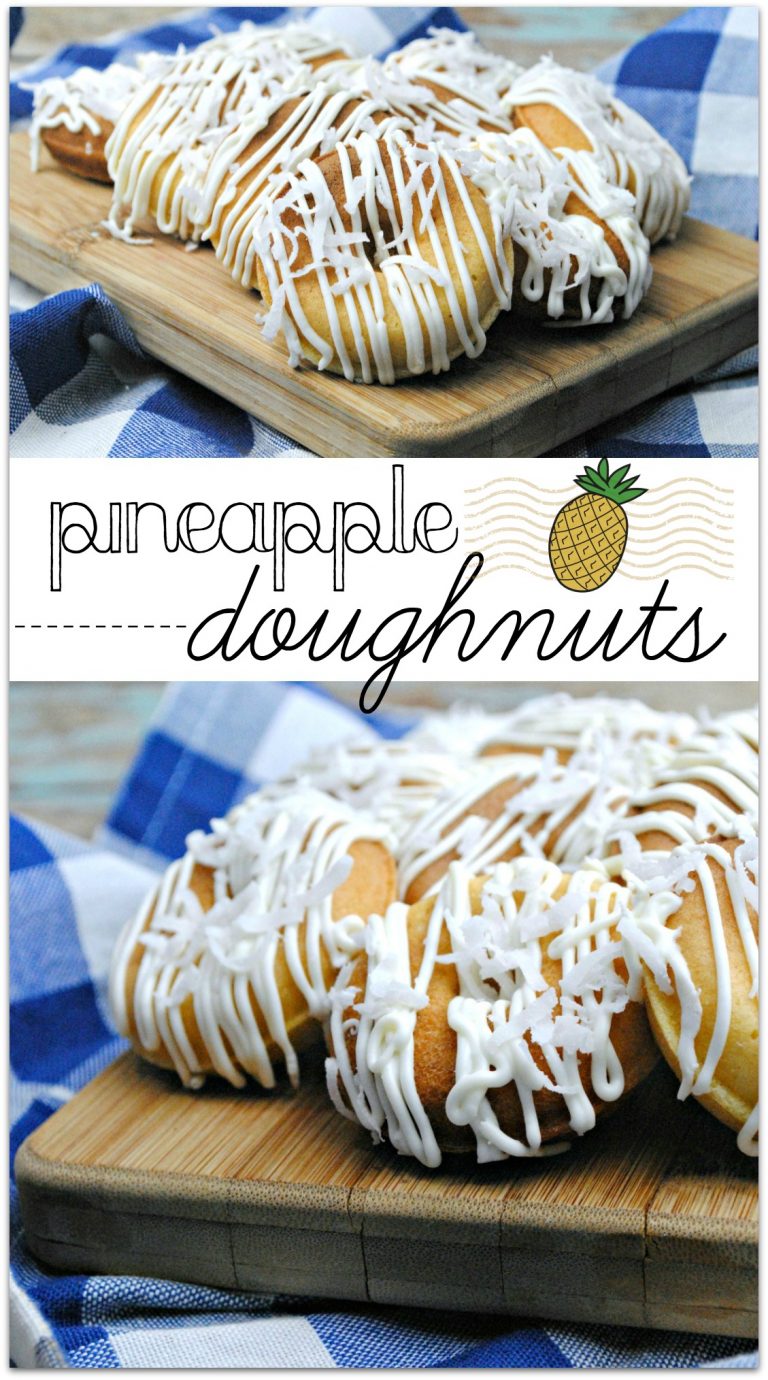 Doughnuts with crazy flavors are all the rage, and these Pineapple Doughnuts are the perfect easy recipe for a lazy weekend! Made with real pineapple and coconut, your family will love the tropical flavors. You'll love how simple this treat is to make! Bring a batch to that swim meet or neighborhood gathering, and you will be the hit of the party!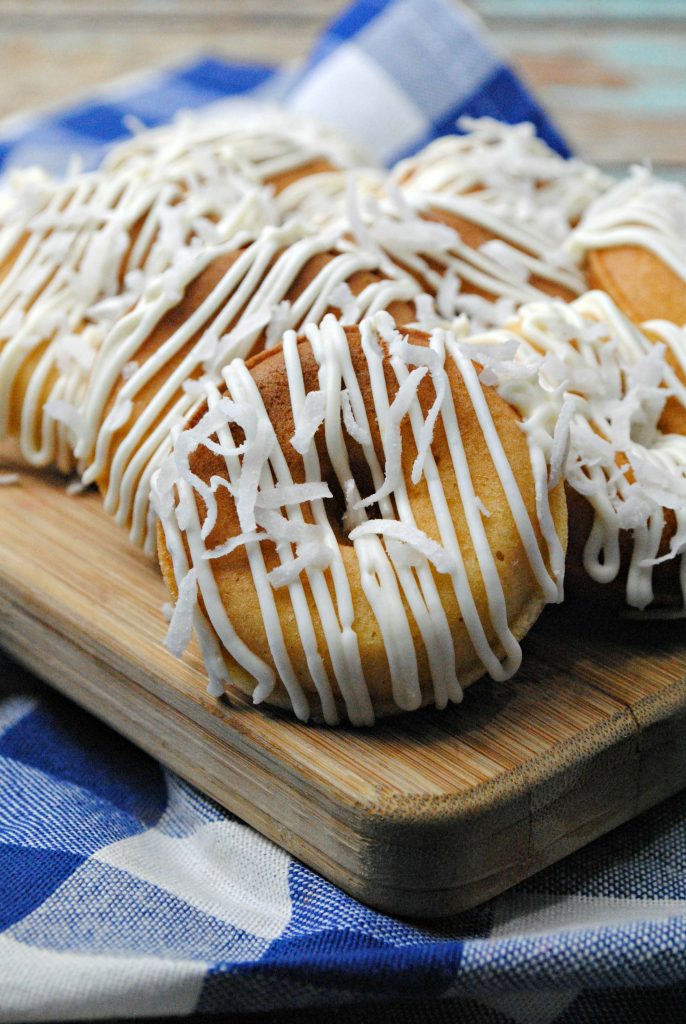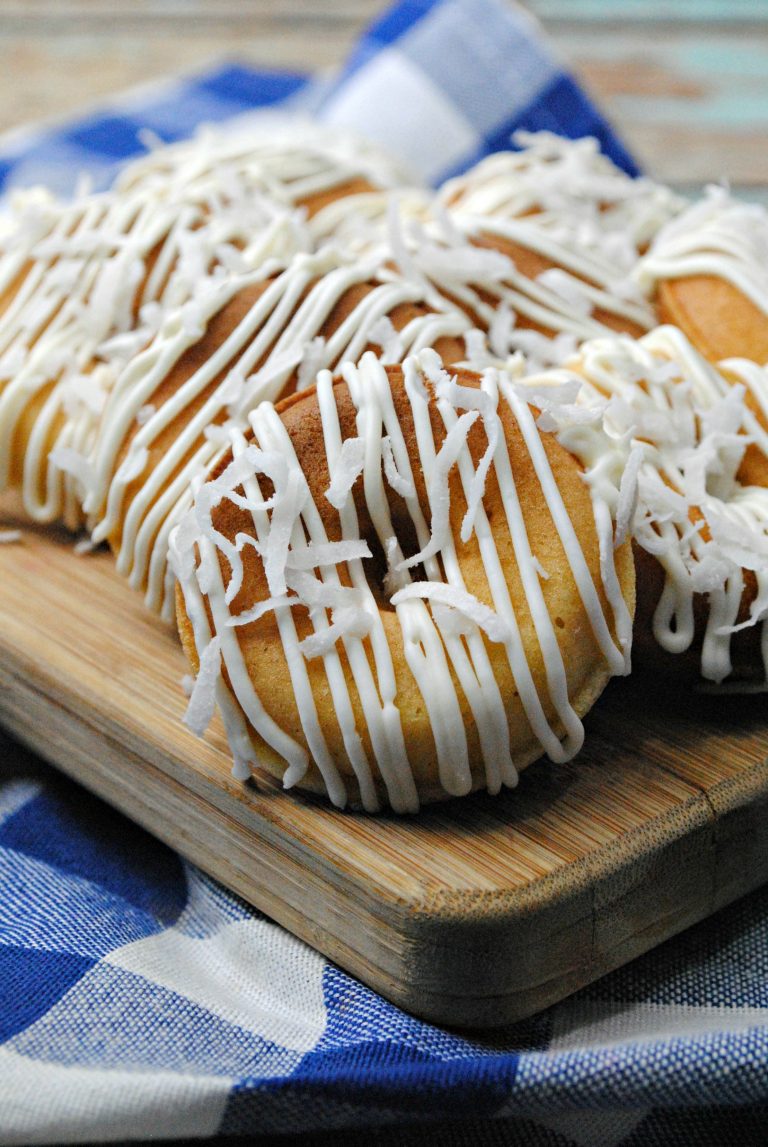 Ingredients
1 1/2 C flour
1/2 C sugar
1 TBSP baking powder
1 egg
1/2 C whole milk or skim
1/2 of a can of crushed pineapple, drained and dried
mini doughnut maker
pam spray
1 container of vanilla icing
coconut for topping
Directions:
In a large mixing bowl, combine all dry ingredients.
In another bowl, mix the egg, milk, and pineapple.
Combine dry ingredients into the wet and mix until no more flour is seen.
Once the doughnut maker is heated drop in some batter into the bottom half.
Cook for 5-7 minutes.
While doughnuts are cooking, removed film and lid and melt the icing in a microwave for 30 seconds.
Optonal: Mix 1 cup of icing with a fork and add a little pineapple juice to make it thinner for drizzling.
Once doughnuts are done, pull out onto a plate and drizzle with the icing and coconut
Makes 36 mini doughnuts.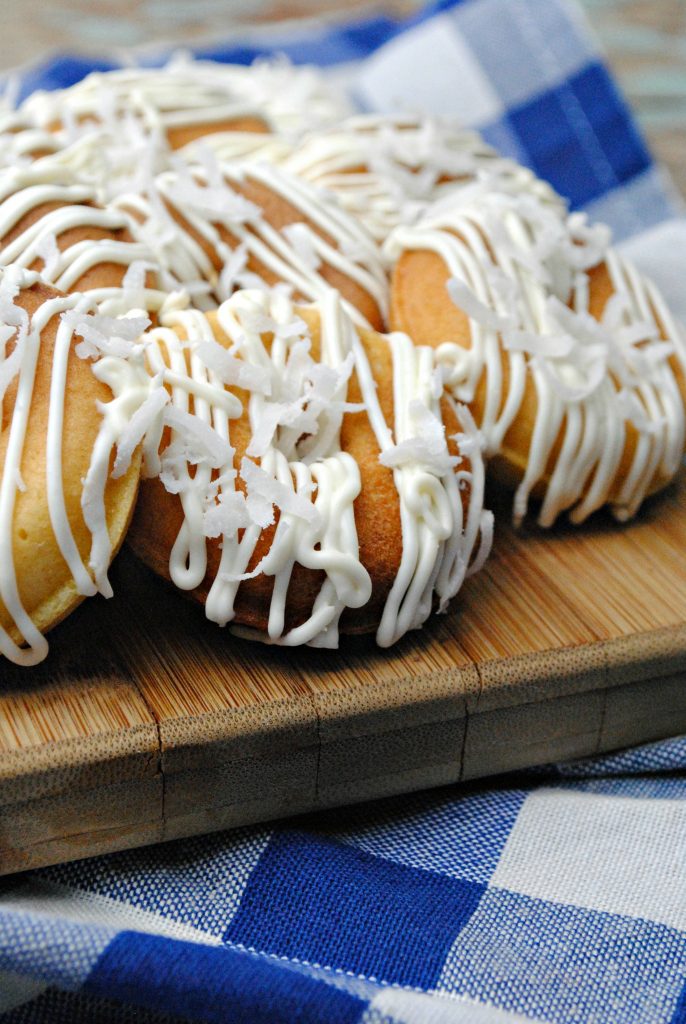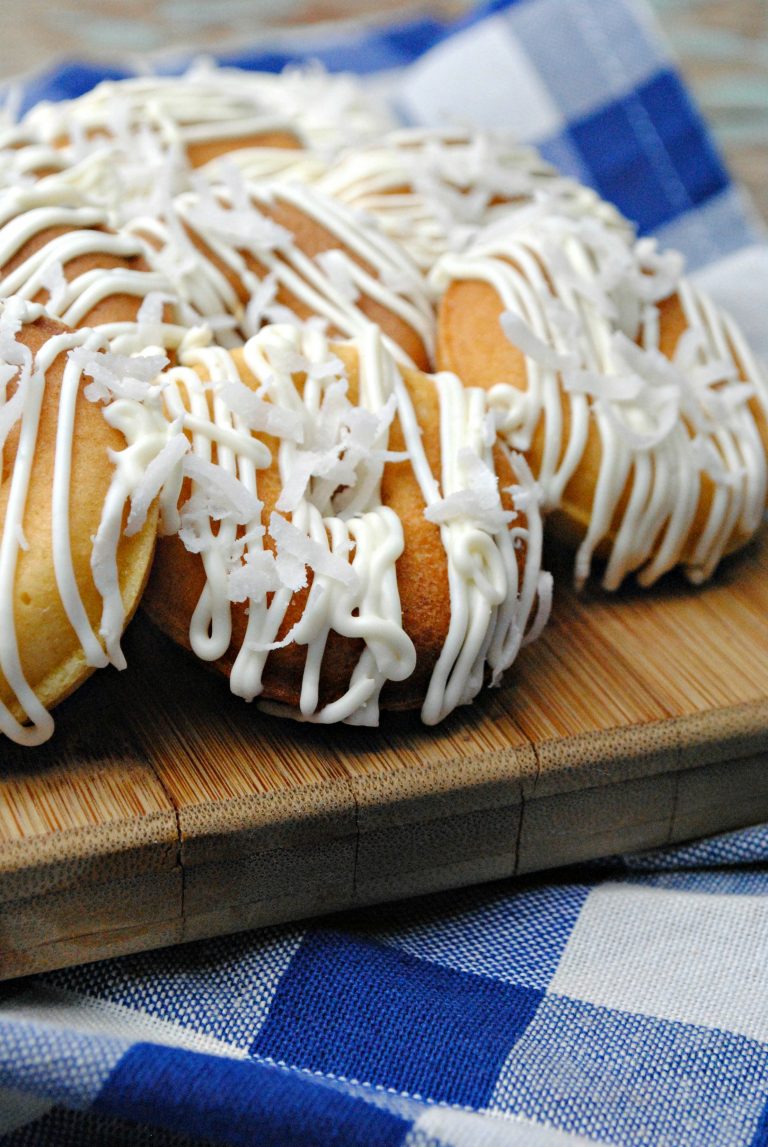 Tropical Pineapple Doughnuts
Servings
36
mini doughnuts
Ingredients
1 1/2

C

flour

1/2

C

sugar

1

TBSP

baking powder

1

egg

1/2

C

whole milk or skim

1/2

of a can of crushed pineapple

drained and dried

mini doughnut maker

pam spray

1

container of vanilla icing

coconut for topping
Instructions
In a large mixing bowl, combine all dry ingredients.

In another bowl, mix the egg, milk, and pineapple.

Combine dry ingredients into the wet and mix until no more flour is seen.

Once the maker is heated drop in some batter into the bottom half of the maker.

Cook for 5-7 minutes.

While doughnuts are cooking, remove film and lid and melt the icing in a microwave for 30 seconds.

Optional: Mix 1 cup icing with a fork and add a little pineapple juice to make it thinner for drizzling.

Once doughnuts are done, pull out onto a plate and drizzle with the icing and coconut