A few years ago we decided to take a California road trip with our girls. I love to travel internationally, but there is also something special about a family road trip in the United States.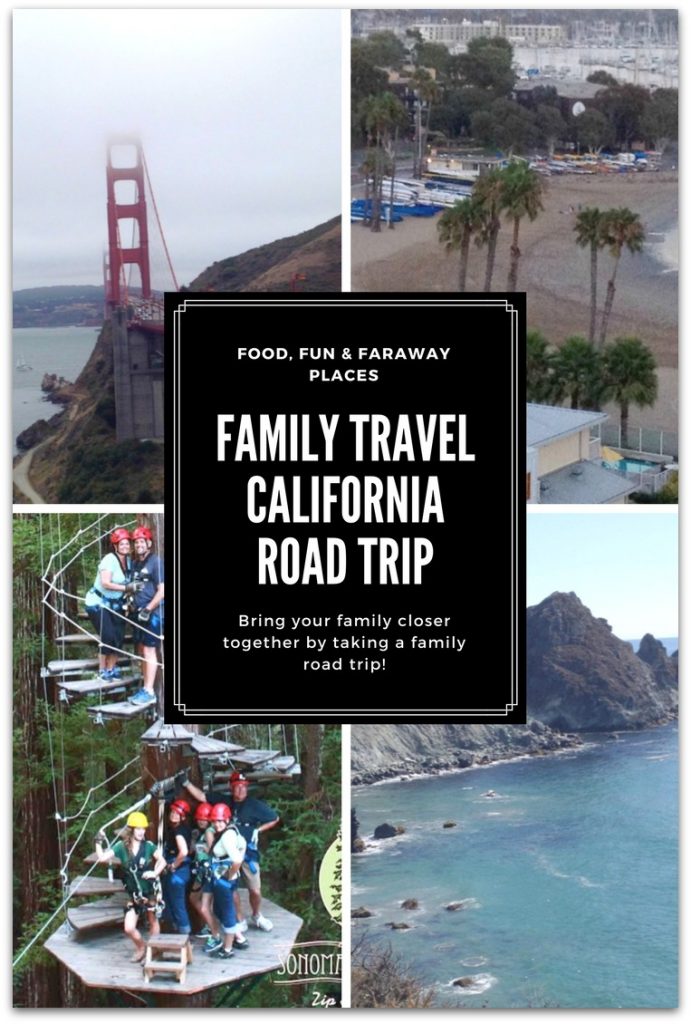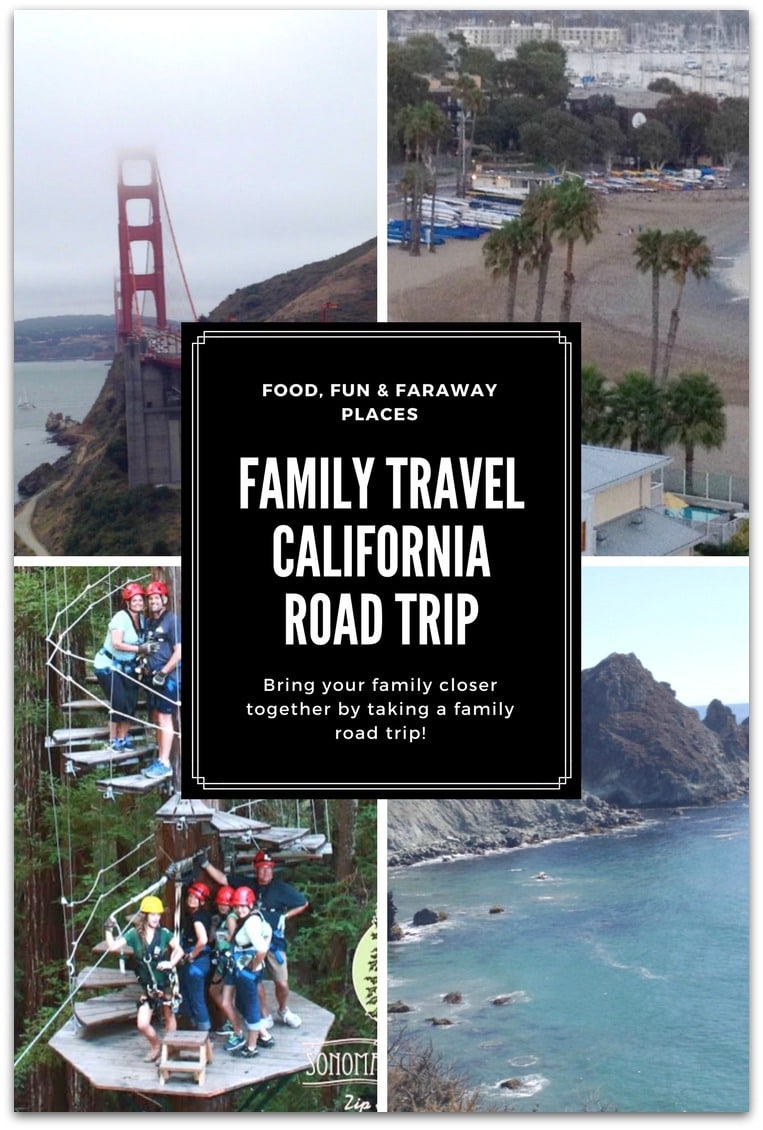 There is so much to see right here in our beautiful home country! Unless you are truly a nomad, you can't see it all at once, or even in the same year. For this trip, we decided to see the California coast.
Our oldest daughter graduated from high school just before we left, receiving a scholarship for the six remaining classes she needed to complete her AA before moving on to college. This meant A) our time at home with her was limited and B) depending on which school she chose, we may never be able to afford a vacation again!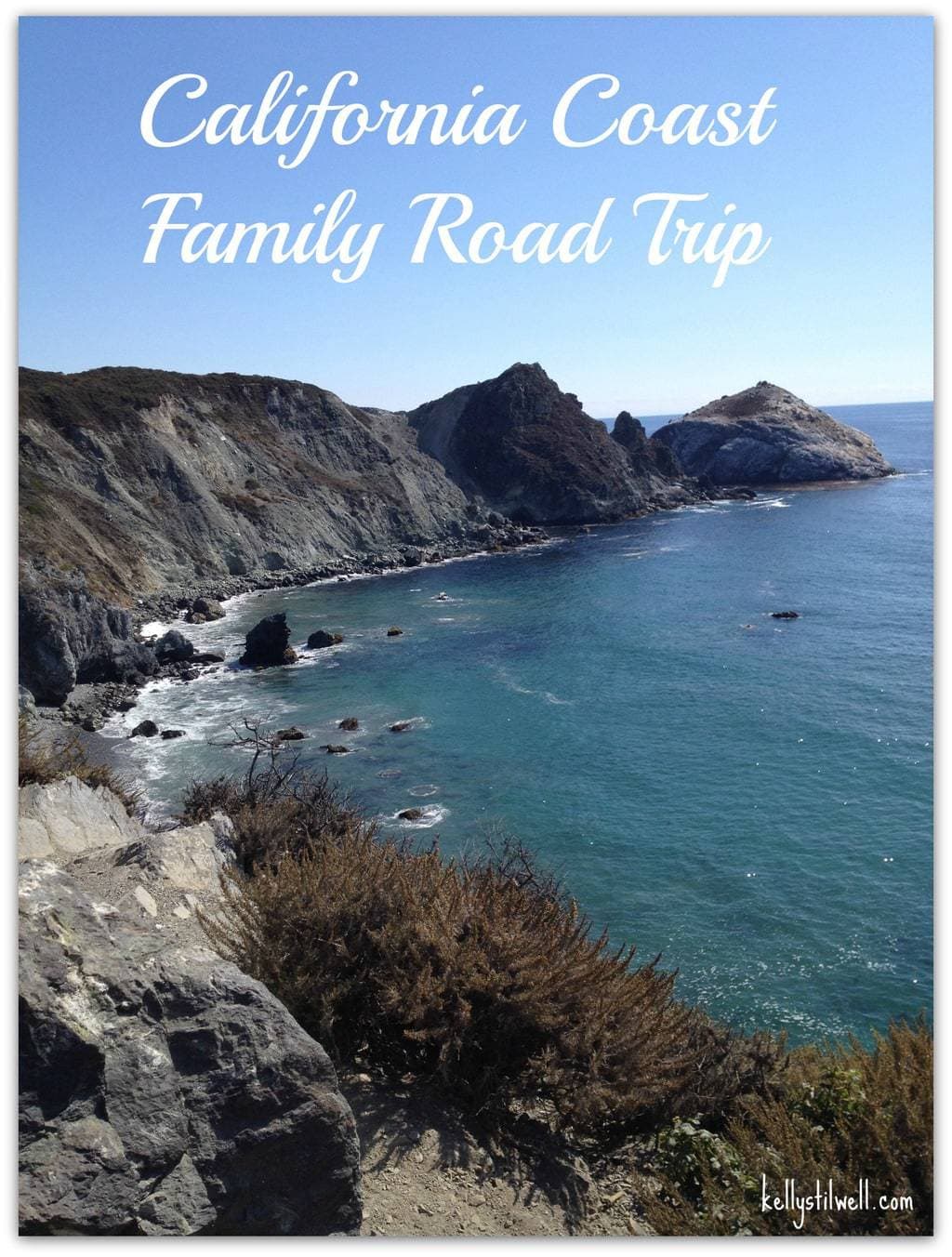 All kidding aside, we really wanted to celebrate this milestone as well as her upcoming eighteenth birthday.

California Road Trip
We started our California road trip by flying into Los Angeles and staying at the Marina Del Rey Marriott. We loved the outdoor seating area at this hotel and found a great little restaurant within walking distance for dinner. The Marriott would be our home base for the next couple of days.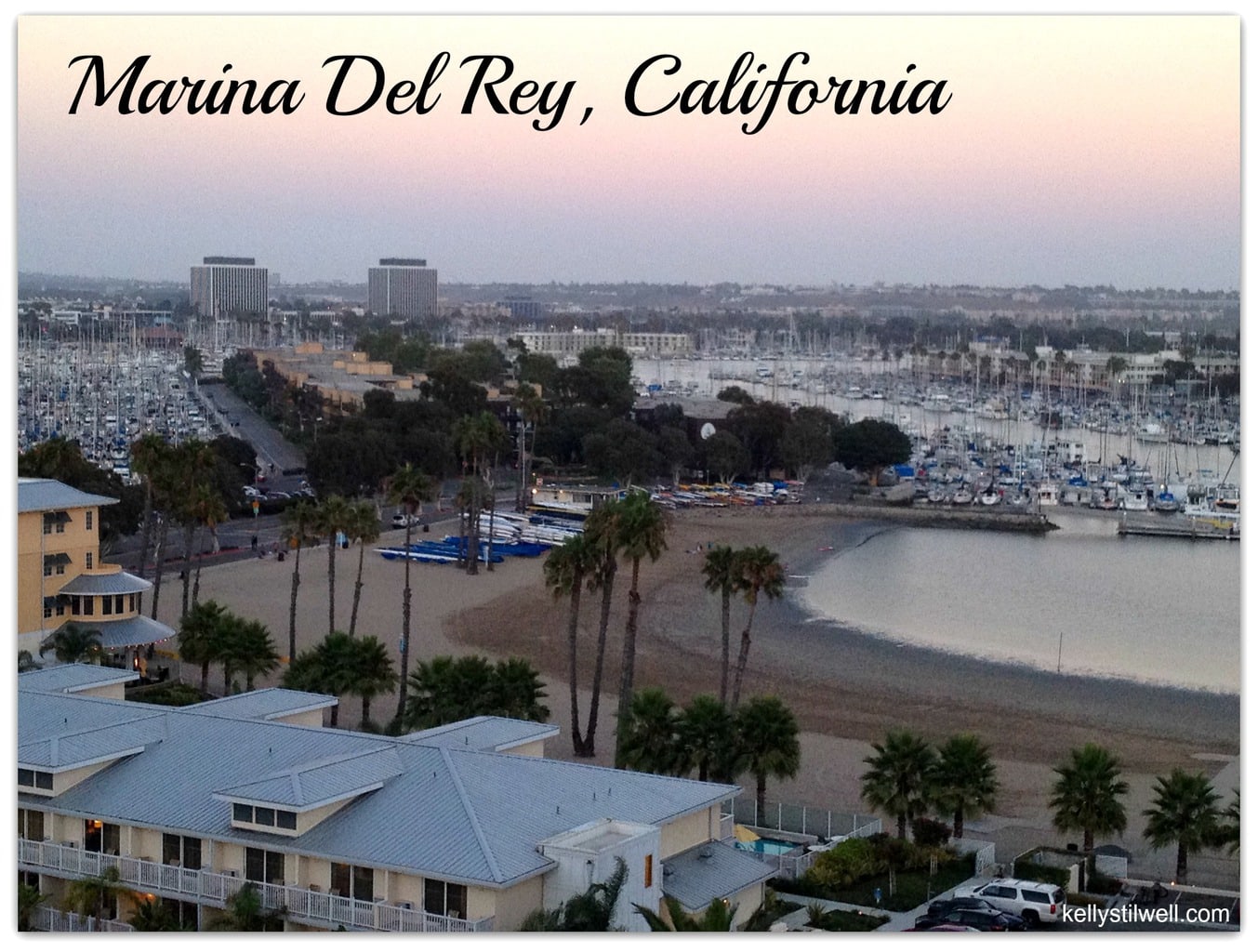 The Disney publicist I work with when attending red carpet premieres was kind enough to take my family on a tour of the Disney Animation Studio. I've been able to visit the studio before, but as my daughter's dream is to work for Disney, I knew this would be really special.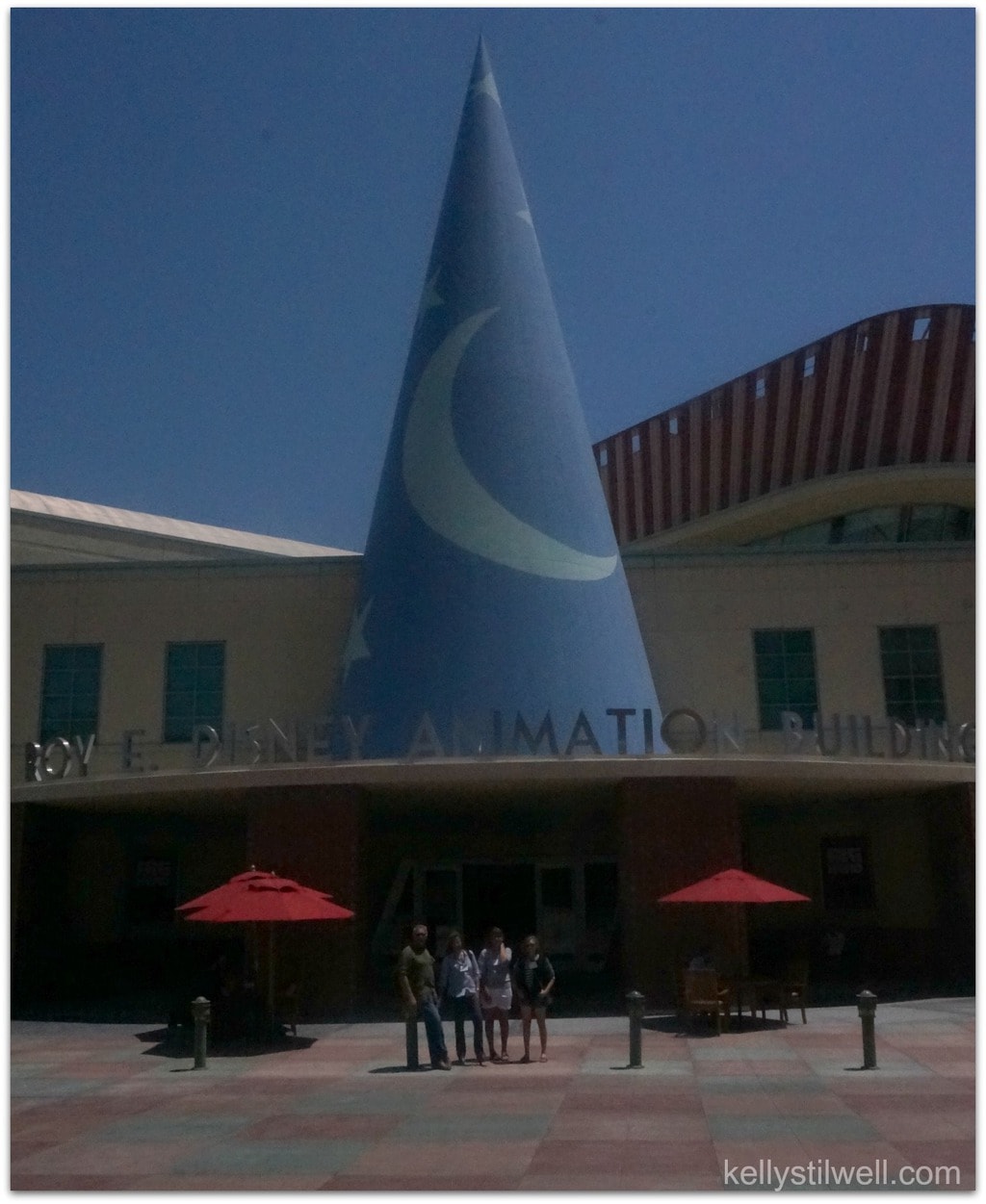 Of course, we couldn't visit the area without going to Disneyland, so that was on our agenda for the following day. Though we live just 90 minutes from Disney World, there is something so magical about Disneyland.
We were able to visit about a year ago and met some new friends while we were grabbing a bite at Wine Country Trattoria at California Adventure. Believe it or not, we've kept in touch with this couple during the year, and when they heard we were visiting again, they asked us to meet them for drinks at the 1901 Lounge followed by dinner at Club 33. Talk about magical!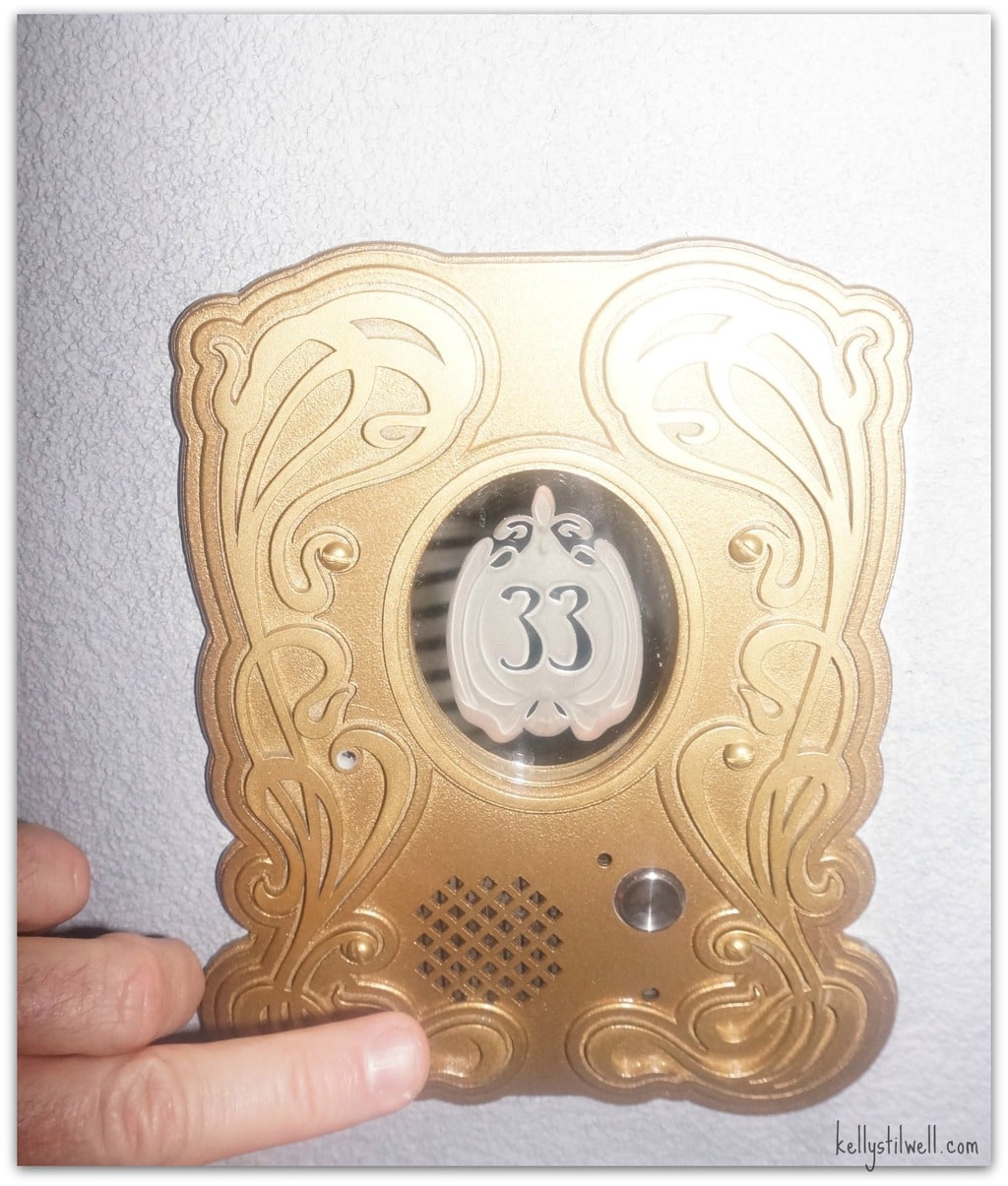 The next day we headed out of the city and began our drive up the coast to Santa Barbara, eating lunch at a little restaurant called the Savoy Cafe & Deli that was featured on The Food Networks Diners, Drive-ins and Dives. By the way, if the kids get bored on road trips, here's a great license plate game you can print.
The Santa Ynez Marriott was our next stop on this California road trip, and we were ready to chill. The Marriott put us pretty close to Solvang, a cool little town with lots of shops, restaurants, and of course, wine tastings, so spent a little time exploring the next day.
We had two wineries we planned to visit. Firestone and Fess Parker were a couple of our favorites, so we spent about an hour touring and tasting.
We were planning to make it to Cayucos for dinner. The views during the drive were spectacular, not just of the coast, but the homes! I would have thought I was in Italy!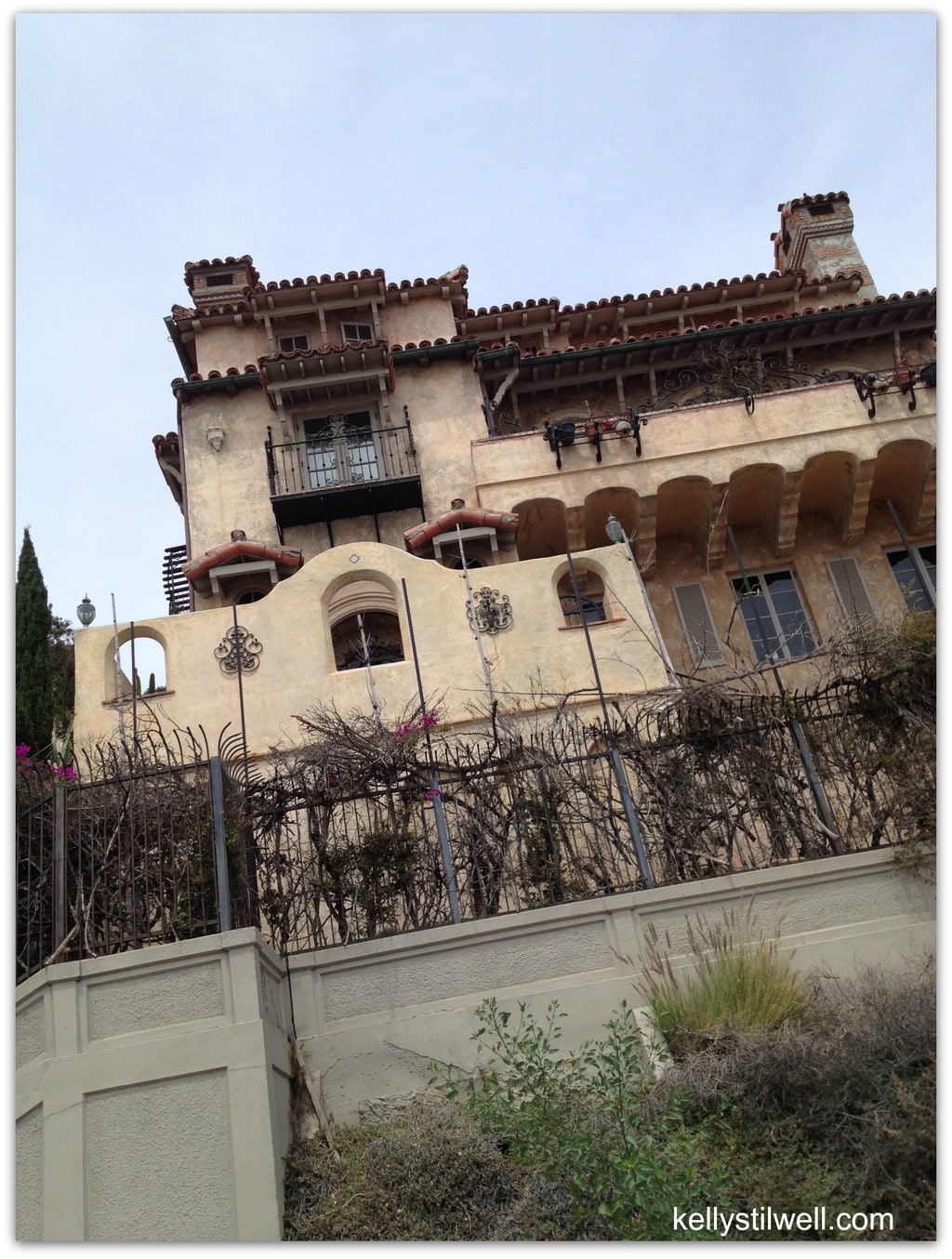 The Cayucos Beach Inn is a little different than our normal hotel, being Marriott and Hilton fans, but my kids loved it. We dined at Schooner's on the beach the first night and it was honestly one of the best meals I have ever had.
We had a blast kayaking in San Simeon early the next morning. Horseback riding the next day provided spectacular views of the mountains. The weather in that area was is fabulous, and we felt really comfortable after a little instruction from the staff at Outback Trail Rides. Check it out:
Coming home to the Florida humidity would not be fun! For dinner the second night, Linn's Fruit Bin was recommended. I wasn't sure what to expect at Linn's. I think the words "fruit bin" threw me!
Be prepared for an incredible meal if you are able to stop there! Again, one of the best meals on the entire trip, and the small town feel of Linn's was enchanting.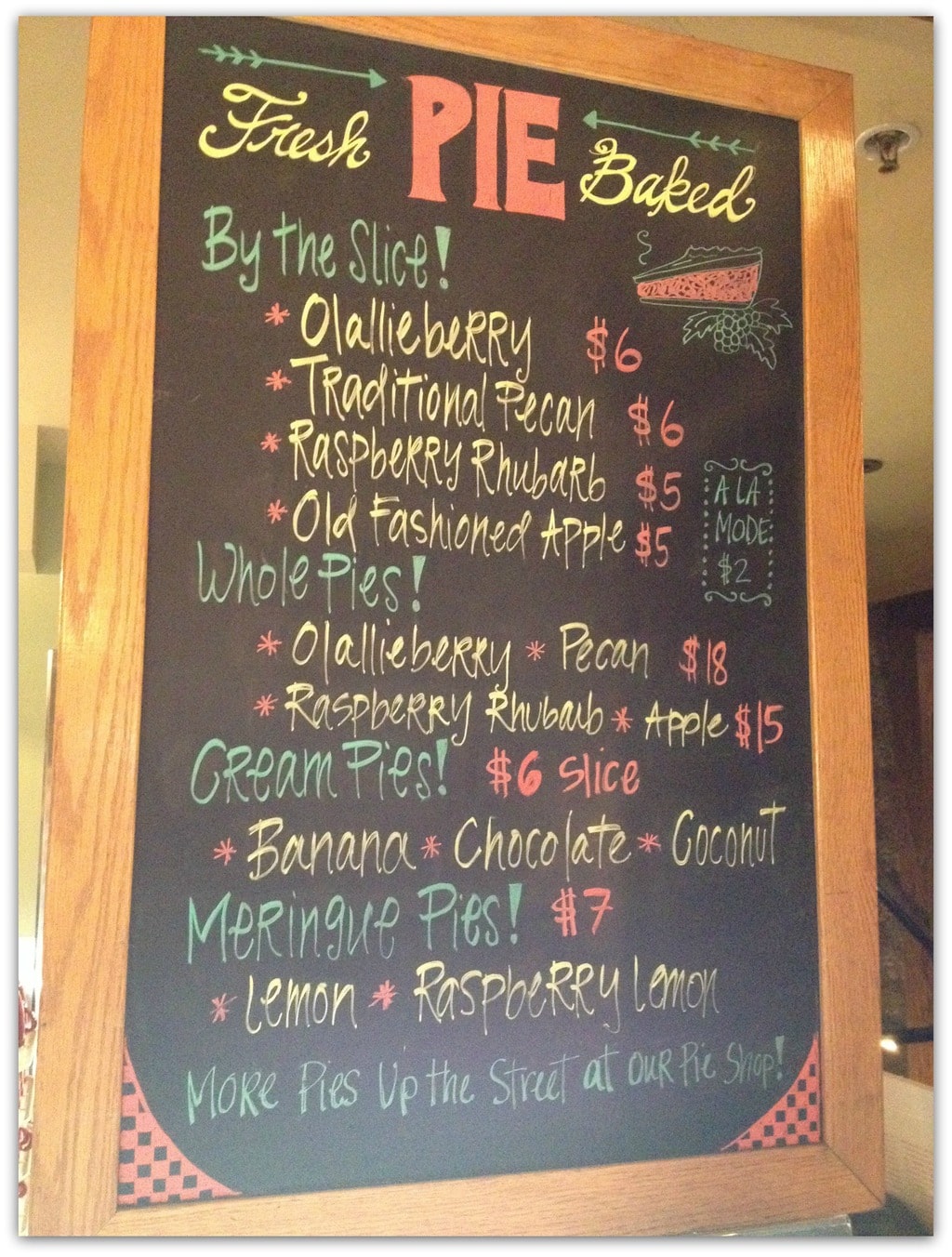 We headed out the next day for the spectacular drive along the coast. If you do a California road trip, plan to make a lot of stops - the views are breathtaking! We drove along Big Sur and stopped for appetizers and a glass of wine at Nepenthe where the views, again, are unbelievable.
My older daughter spotted a whale spout and had quite a crowd gathered waiting for the next spotting. We saw it about five times. I still want to see a whale up close, but that was the next best thing!
Before heading to the Monterey Marriott, we made a quick detour to see Carmel by the Sea. Now I have another place on my list for next time. Such a fun area!
Our main reason for visiting Monterey was the Monterey Bay Aquarium. It was on the list of musts my oldest daughter wanted to see and was well worth the visit! You won't believe the jellies there! By the way, watch for seals on the rocks when you are near the water in Monterey. So cool!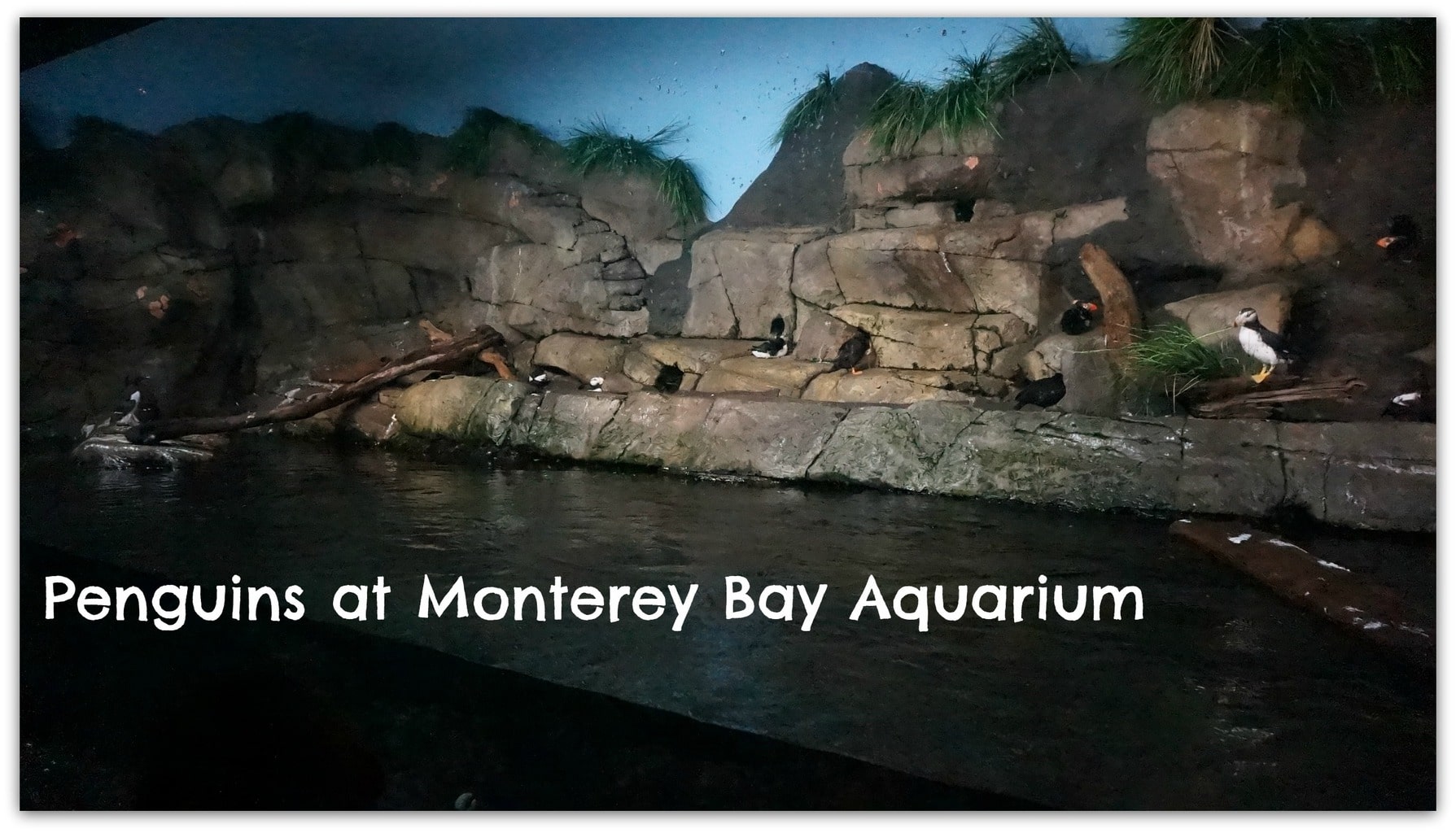 Next on our agenda was the 17-mile drive. My husband also wanted to see Pebble Beach Golf Course. Correction: He really wanted to play Pebble Beach, but that was not on the schedule for this trip! Again, the views were unbelievable.

Speaking of views, we spent the following night in San Francisco, and watching the fog roll in was crazy. We had dinner at a seafood restaurant down at Fisherman's Wharf. I'd recommend doing some checking before you visit. Our meal was very pricey and just above mediocre.
Of course, Fisherman's Wharf is a very touristy area. The next day we stopped before driving out of the city to see the Golden Gate Bridge and Alcatraz. We were, after all, tourists.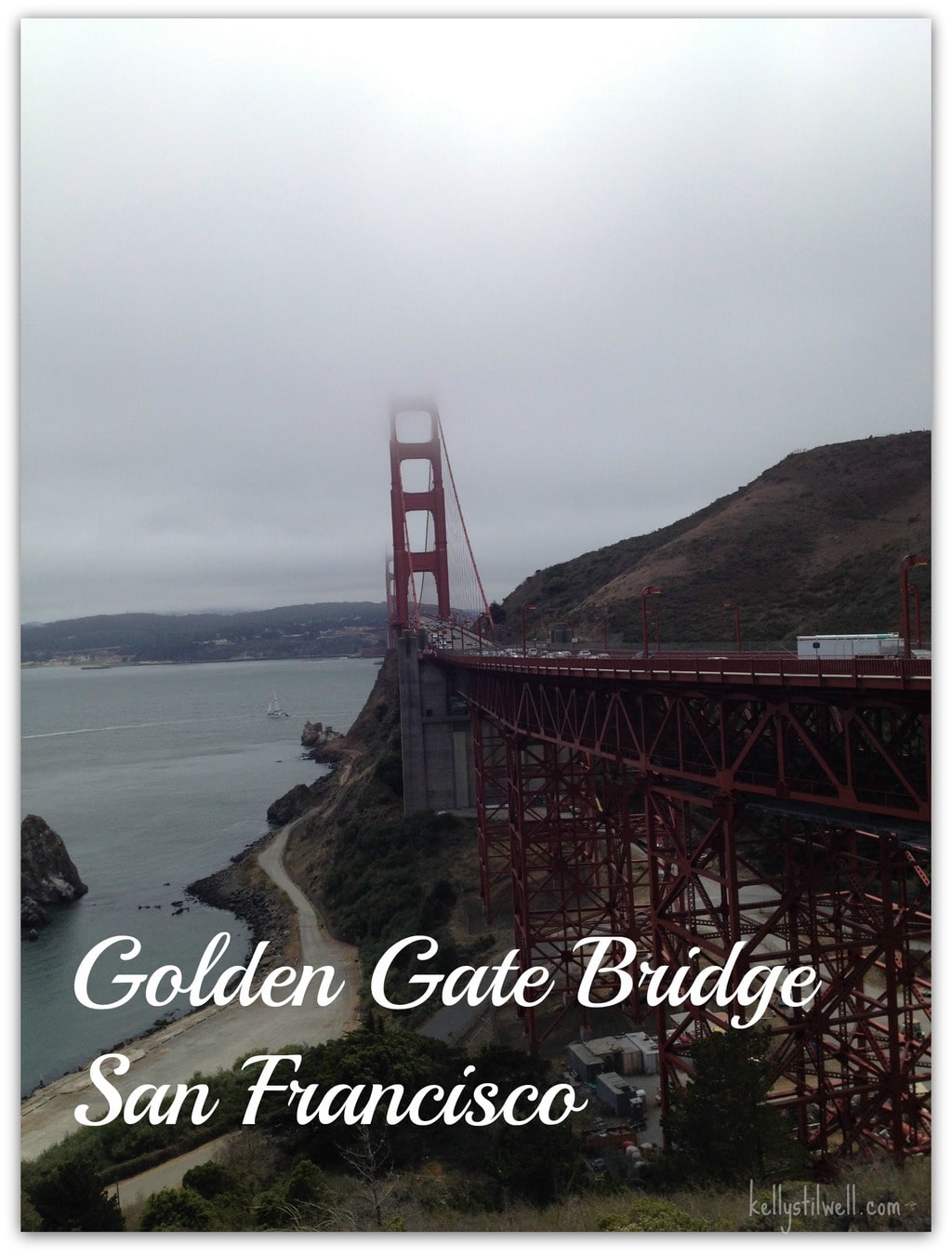 Finally, the last leg of our trip, we drove to Sonoma and went zip lining in the Redwood Forest, which was a total blast. Did you know Redwoods easily bend because of their shallow root system?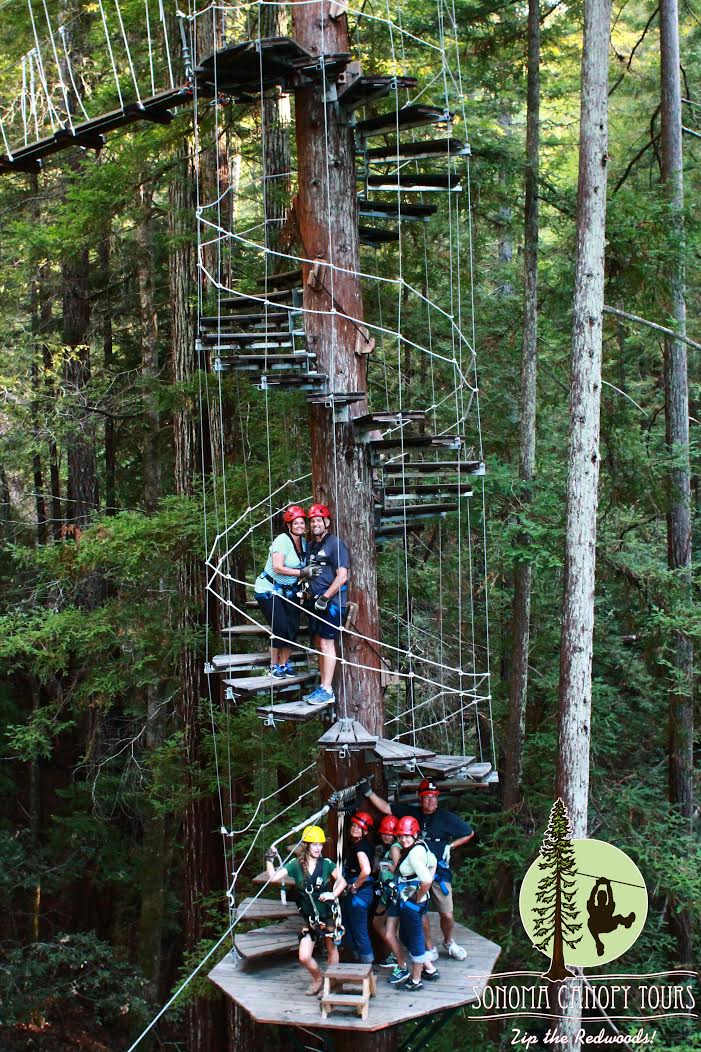 We had heard about Zazu, a not-to-miss restaurant in Barlow, from Sonoma County Tourism, and we are so glad we took their advice. This was hands-down our favorite meal on this trip.
While in Sonoma, we visited Jordan Winery, Cline Cellars, and a few others. Just so you know, Jordan does not allow children on the tour, but it is worth it if you can go.
Cline Cellars is very kid-friendly, with a museum and bird zoo on site. Our kids went off exploring while we did a tasting.
Of course, our kids were teens, so we had no problem letting them roam. They brought sketchbooks and spent the afternoon happily drawing the beautiful scenery. Check with the winery ahead of time to make sure it's kid-friendly. Even you're planning a California road trip with kids who are younger, the wineries can still be a fun experience.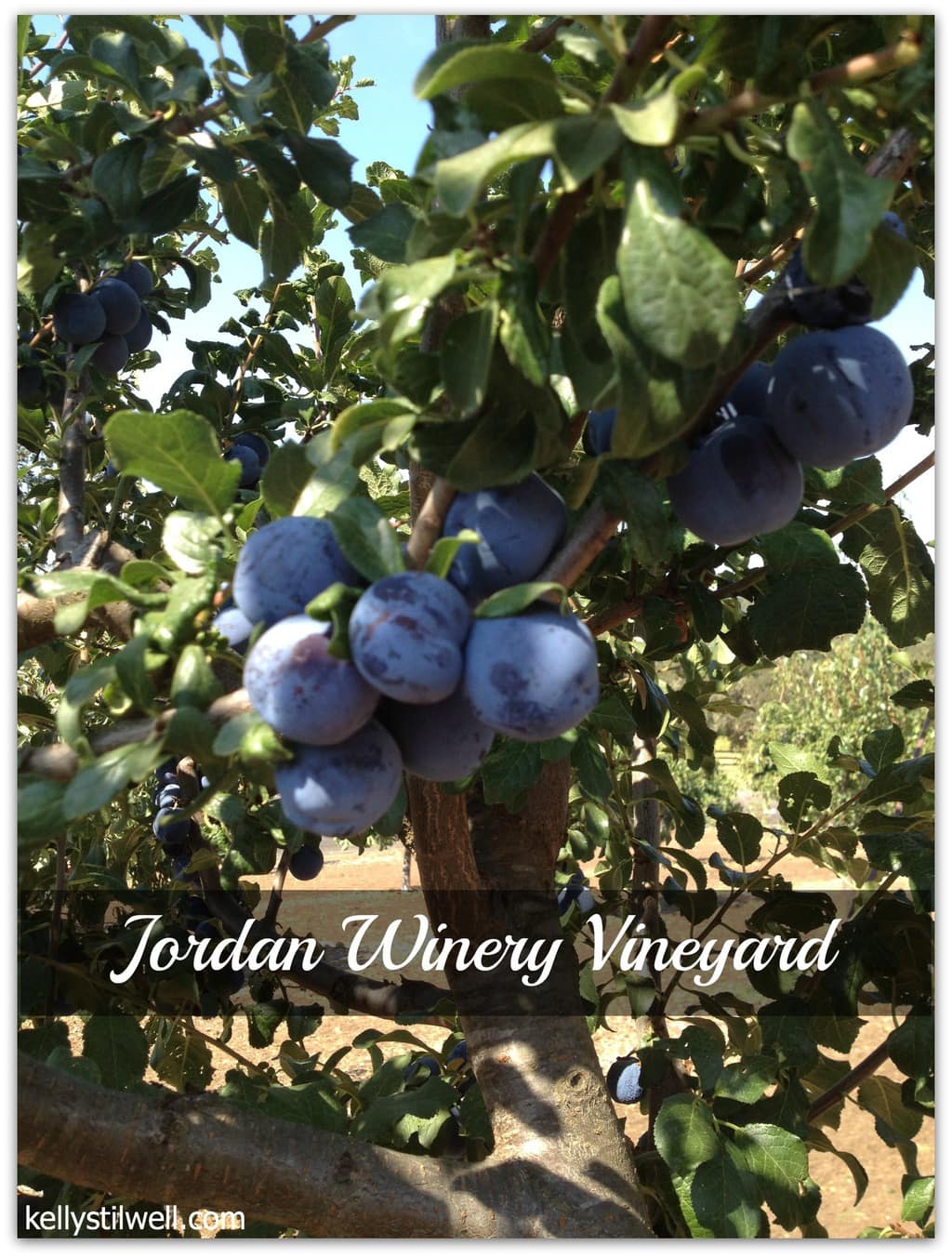 If you're thinking about a California road trip, just do it!  I can't recommend it highly enough!  Visit the Sonoma County Tourism websites to get more ideas. Sign up for their newsletters so you can plan your vacation around the special events in both areas.
Have you ever taken a long road trip? Where did you go? I'd love to get ideas for our next one.
We have so many ideas for road trips we want to take, so maybe your experience will help us choose! Please share in the comments below.