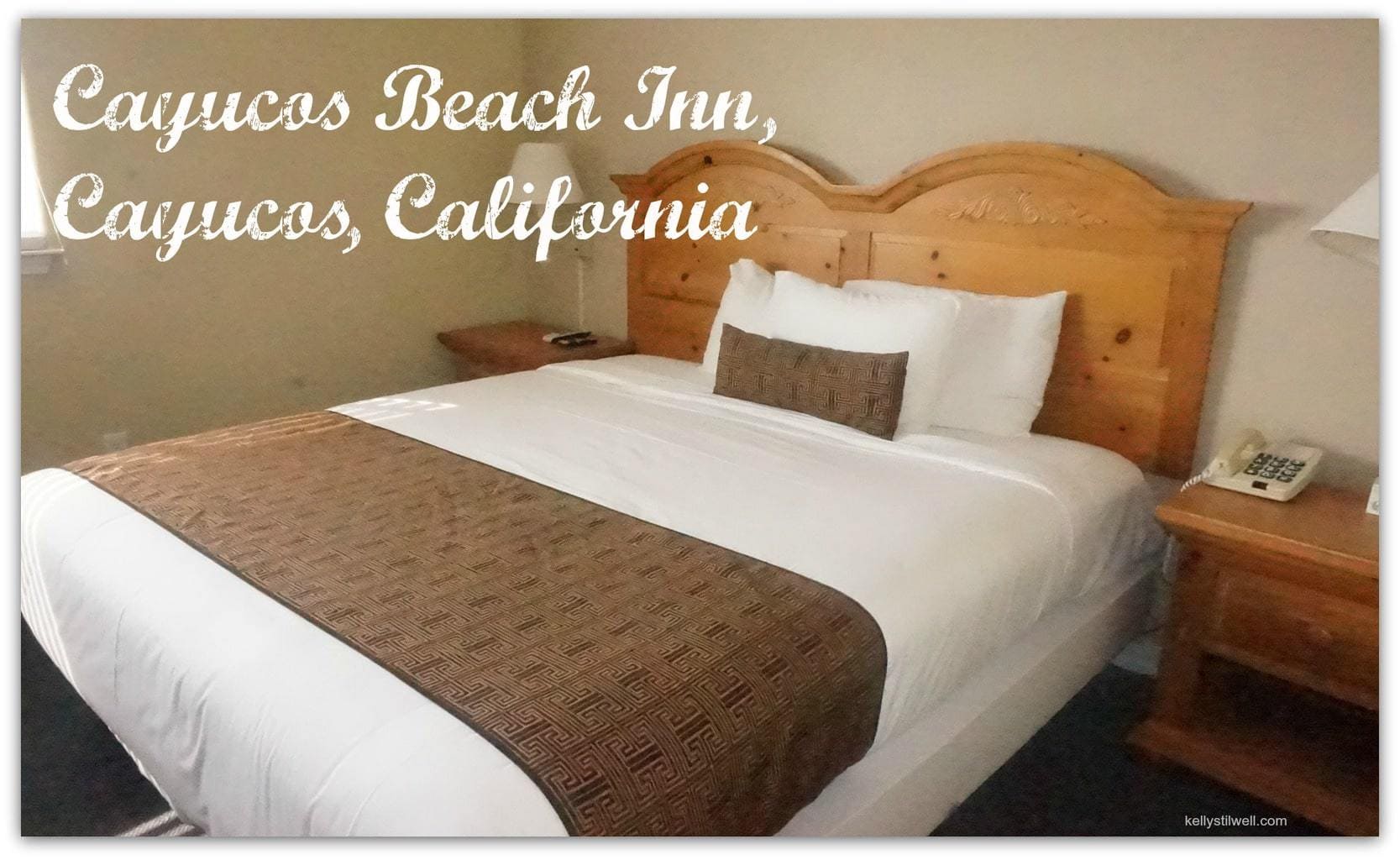 The Cayucos Beach Inn, right on the Wine Coast of California, makes a fun family vacation spot. The view from our bedroom window was of the Pacific Ocean, and the little town of Cayucos has some of the best restaurants we have ever visited, which is saying a lot coming from a family of foodies! I'll be sharing our visit to Schooners and Linn's Fruit Bin soon.
I have to be honest and tell you that we are typically Marriott or Hilton fans. The Cayucos Beach Inn is more like a motel than a hotel, so I wasn't sure what to expect when we first drove up.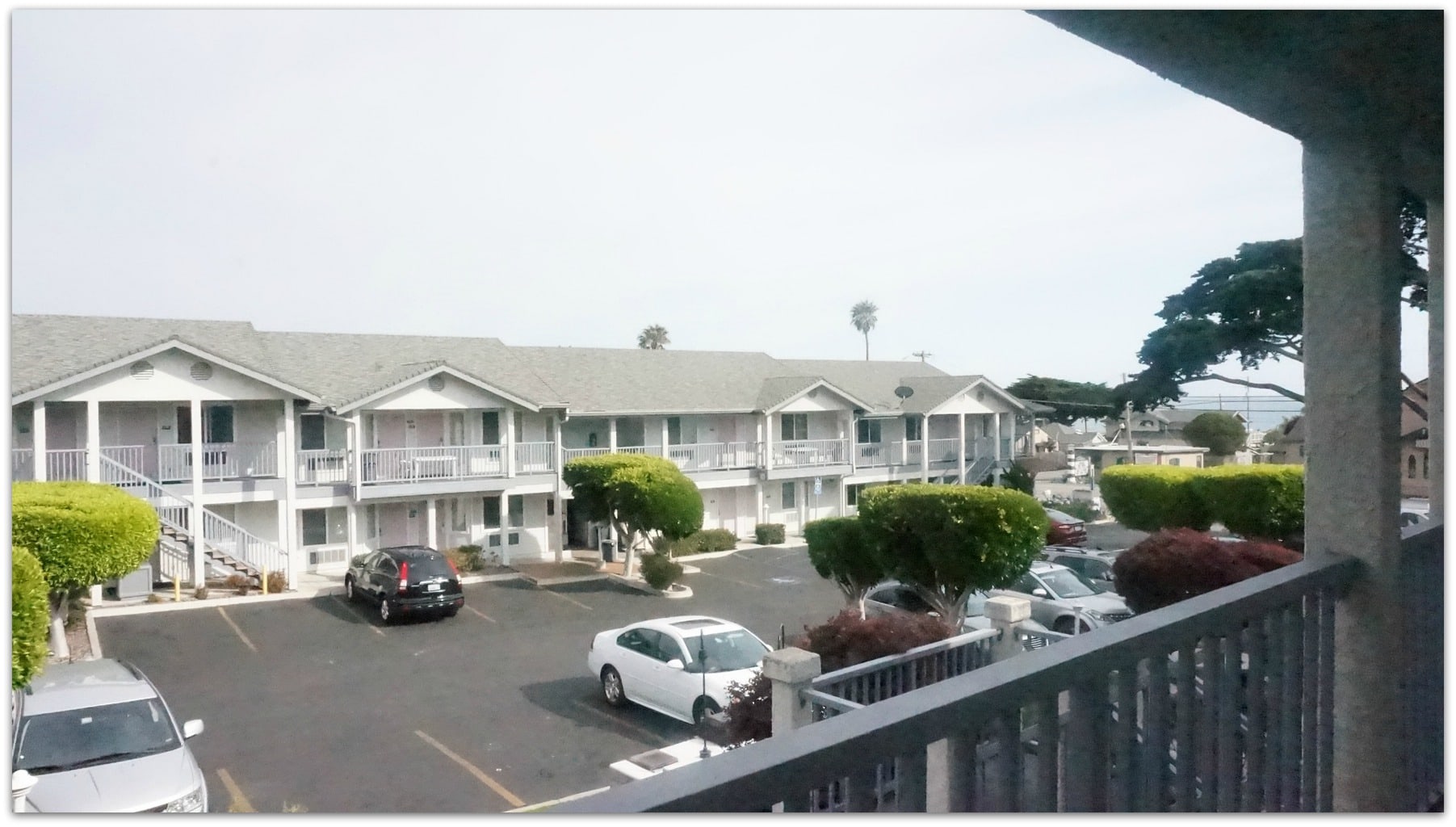 However, the Inn is clean and very comfortable, and I loved all the conveniences, like a fridge, microwave, and work desk.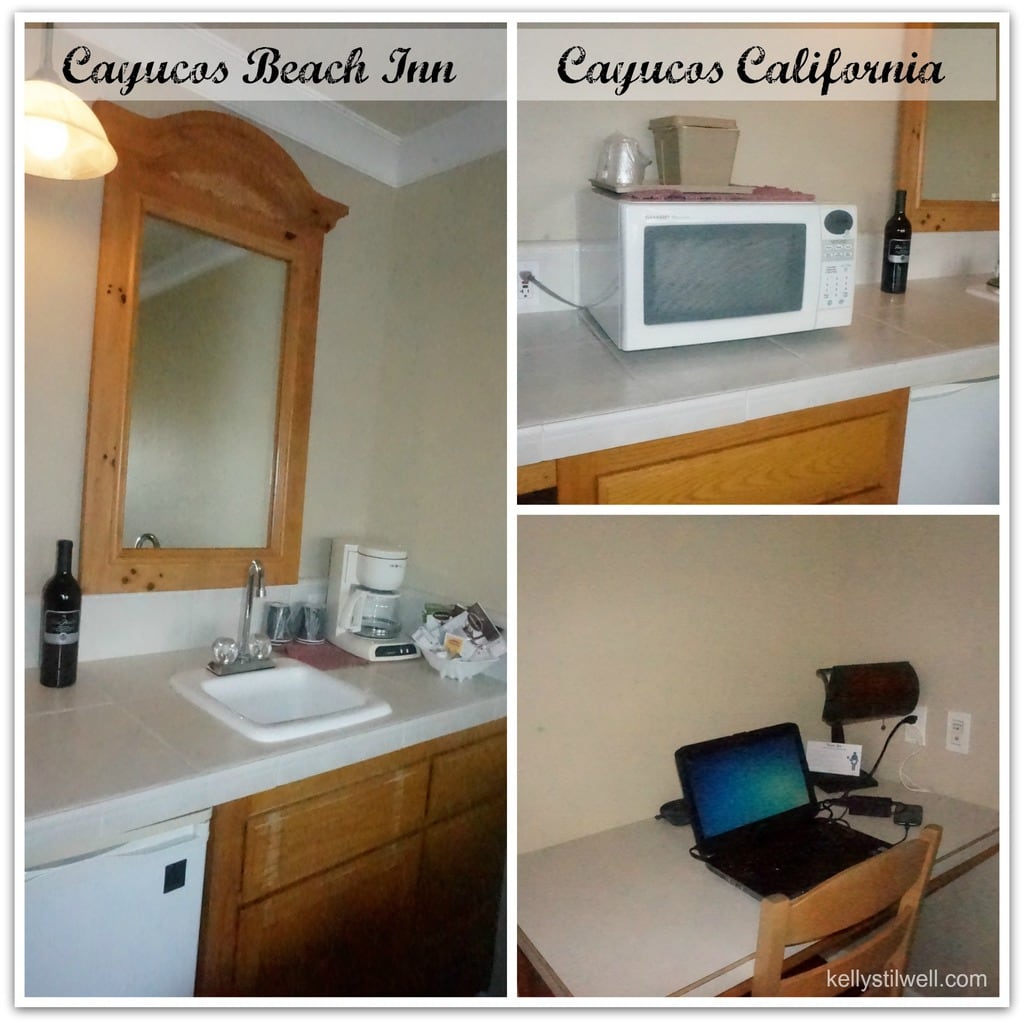 My husband and I had a room with a king size bed, and our girls were just a few doors down with two queen beds. I have to tell you, the girls loved this place! They said it was so different from the places we usually stay. Go figure! It was certainly more affordable than many of the hotels we chose for our California coast family road trip. Our room had a futon in the sitting room located in the very front of the room with a TV and table and chairs for 2. The girls just had one big room, but also had a small table and chairs, a recliner (which the girls loved!) and a desk and chair. We really had everything we needed.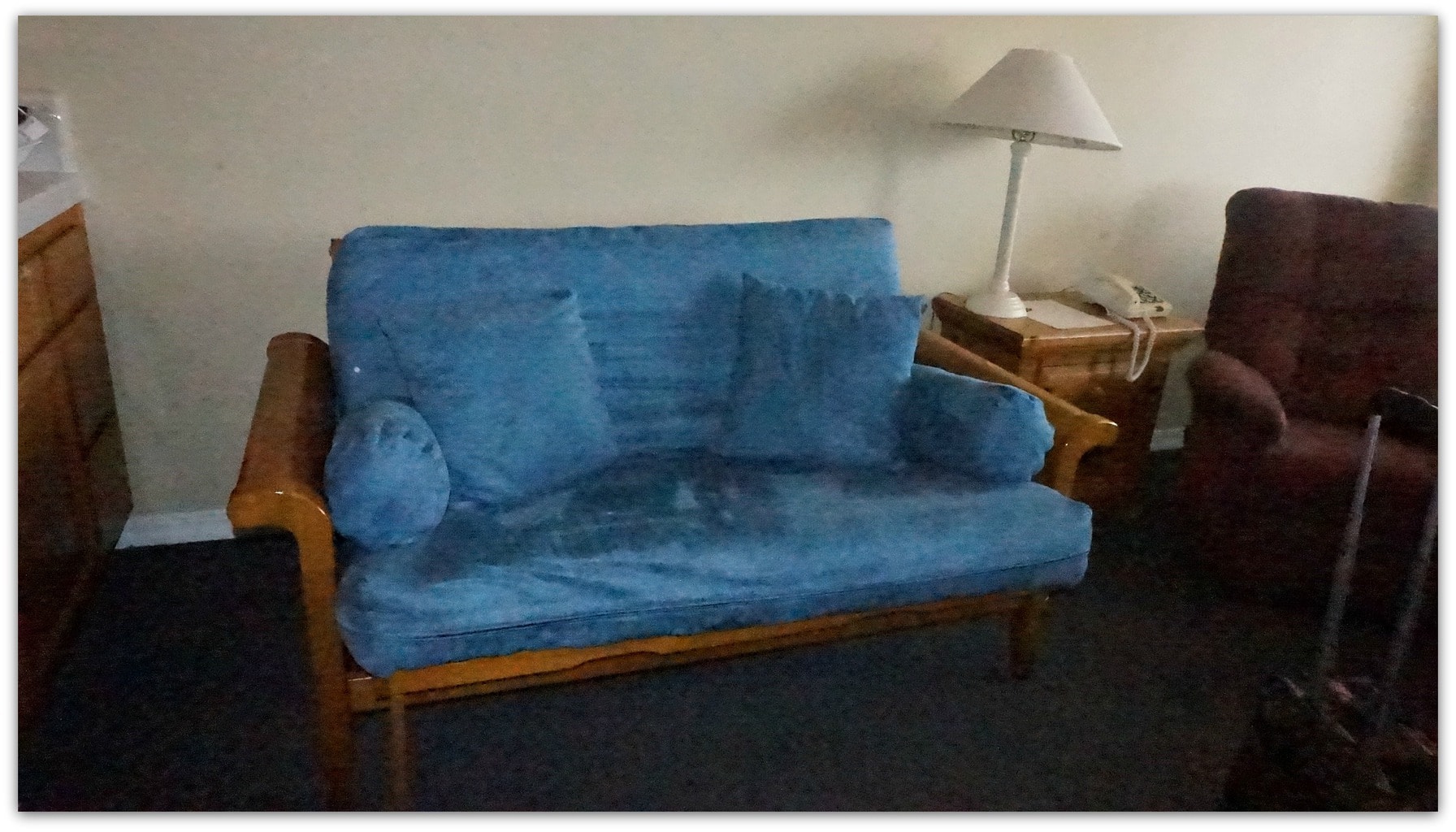 It was obvious that some of the guests had been there before because they really came prepared, which made us want to go back for the full experience! There are picnic tables on the grass along with grills, and many families bought food to grill instead of going out to eat. My kids would have loved that! One family even brought a frying pan and made breakfast on the grill. It smelled so wonderful!
Speaking of breakfast, the Cayucos Beach Inn does offer a continental breakfast included with your stay. They had prepackaged pastries, bagels, grapes, and cereal the day we were there. We did grab breakfast there the first day as we were headed out to go for a horseback ride, but with the smell of breakfast grilling outside, my husband headed over to the Sea Shanty and brought back the most amazing breakfast sandwiches! We had heard about the Sea Shanty the night before, and yes, you have got to stop in for breakfast.
We loved this town and can't wait to go back.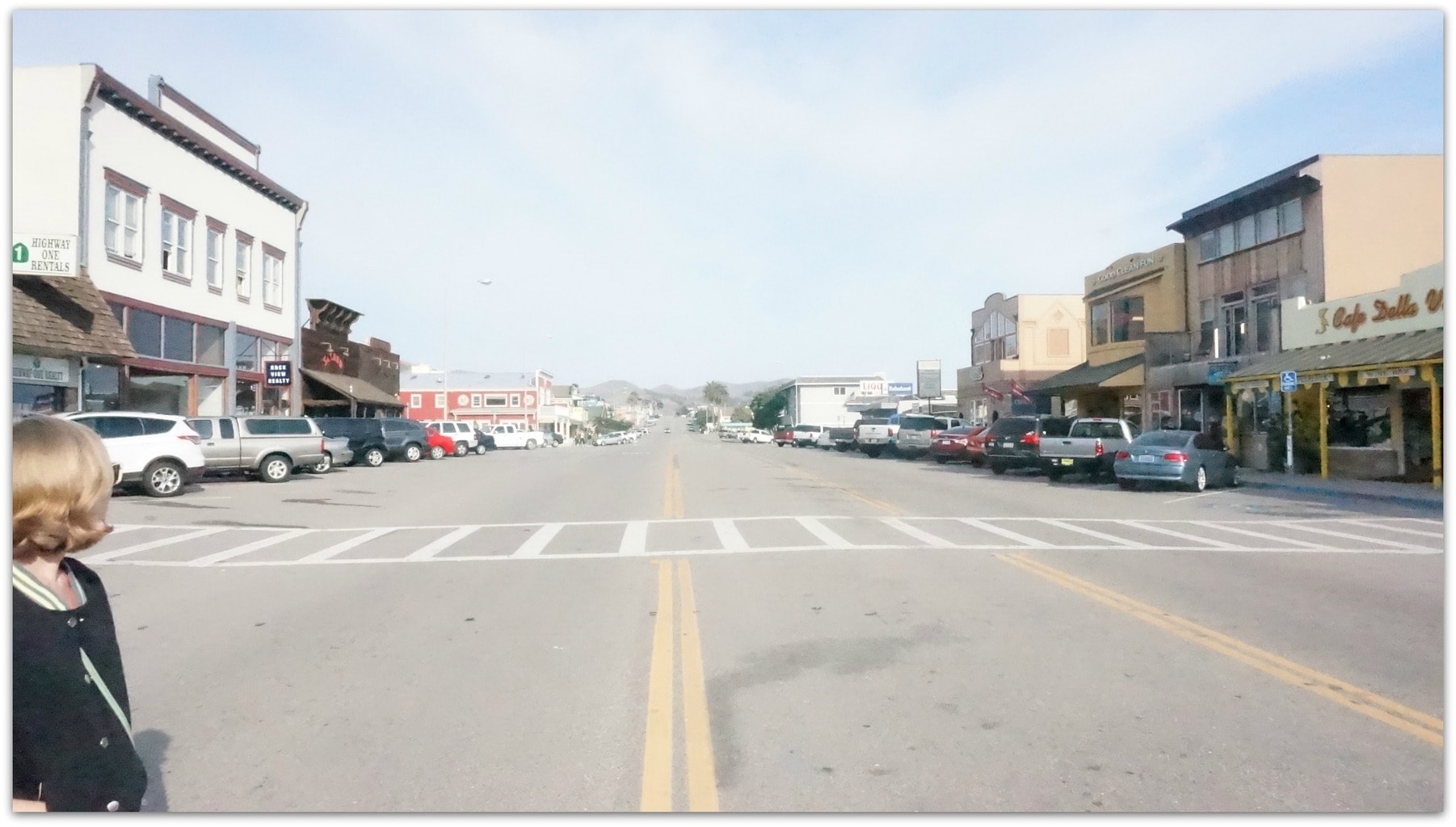 We were a bit rushed with all the activities we had planned, so we didn't have to chance to explore like we wanted to. We never even made it to the Brown Butter Cookie Company, which is so not like us to pass up cookies! We did manage to go stop by Morro Rock and see the sea otters playing in the water, which is a must if you visit Cayucos.


Our stay at the Cayukos Beach Inn was provided by San Lius Obispo and Wine Coast Country.  As always, all thoughts are my own.