We've loved the wines from Jordan Winery for years, so when we were planning our California Coast family road trip, we knew we could not go to the Sonoma region without visiting a few vineyards.
My husband and I both love wine, but little did we know just how many wineries are in the Sonoma area. In fact, Sonoma County encompasses 60,000 acres of vineyards and over 400 wineries! We fell in love with the area, the people, and all the things to do.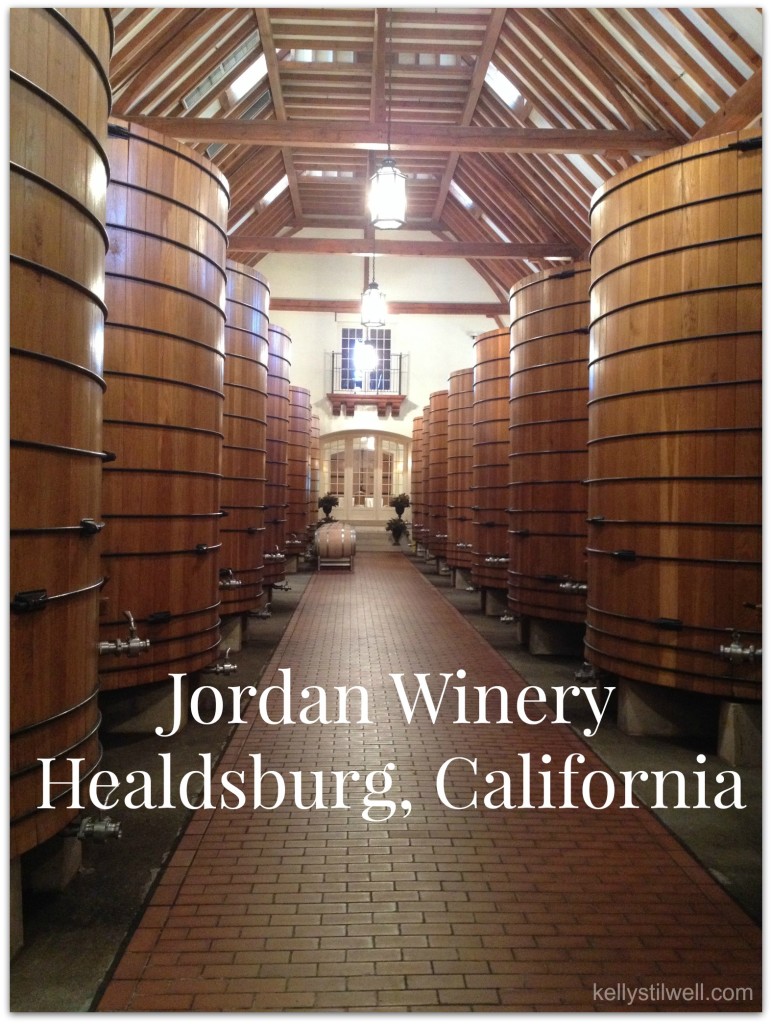 One of the places on the top of our list was Jordan Winery. We've had a love affair with this wine for many years, and we always have a few bottles in our personal collection.
A Visit to Jordan Winery
Jordan is located in Healdsburg, California, which is now one of our favorite vacation spots. The wine, the food, and the new friends we made are the reason I can't wait to go back to this beautiful area.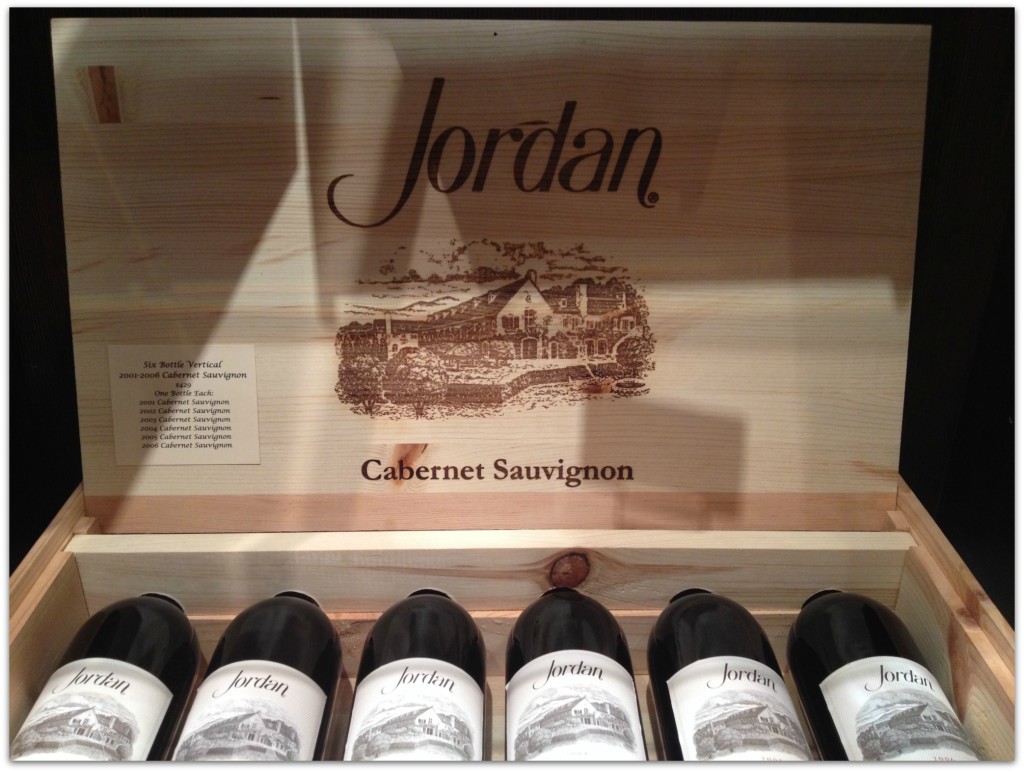 If you've experienced a wine tasting before, you know the drill. You typically stand around a bar and taste a few reds and a few whites, which is what we did at the majority of the wineries we visited.
But Jordan had other plans for us, and it was truly an unforgettable day. Here's a peek at what we were able to experience:
We began with a tour of the inside of the winery, where the magic happens. Actually, perhaps that's debatable, as the magic probably has to happen with the grapes first.
Either way, seeing the area where the wine is made and stored was fascinating.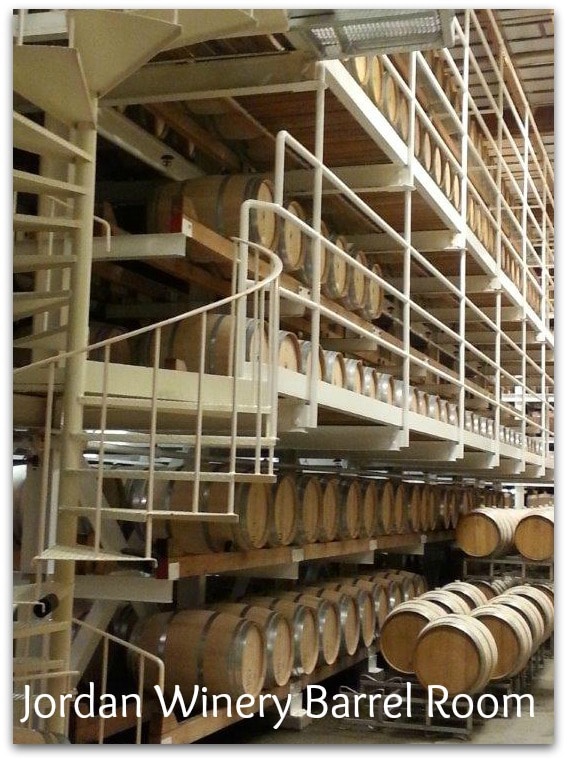 Once this part of the tour was over, we were given a tour of the property. Jordan grows more than just grapes, and we were able to taste figs and tomatoes right off the vine. Just look at the gorgeous produce!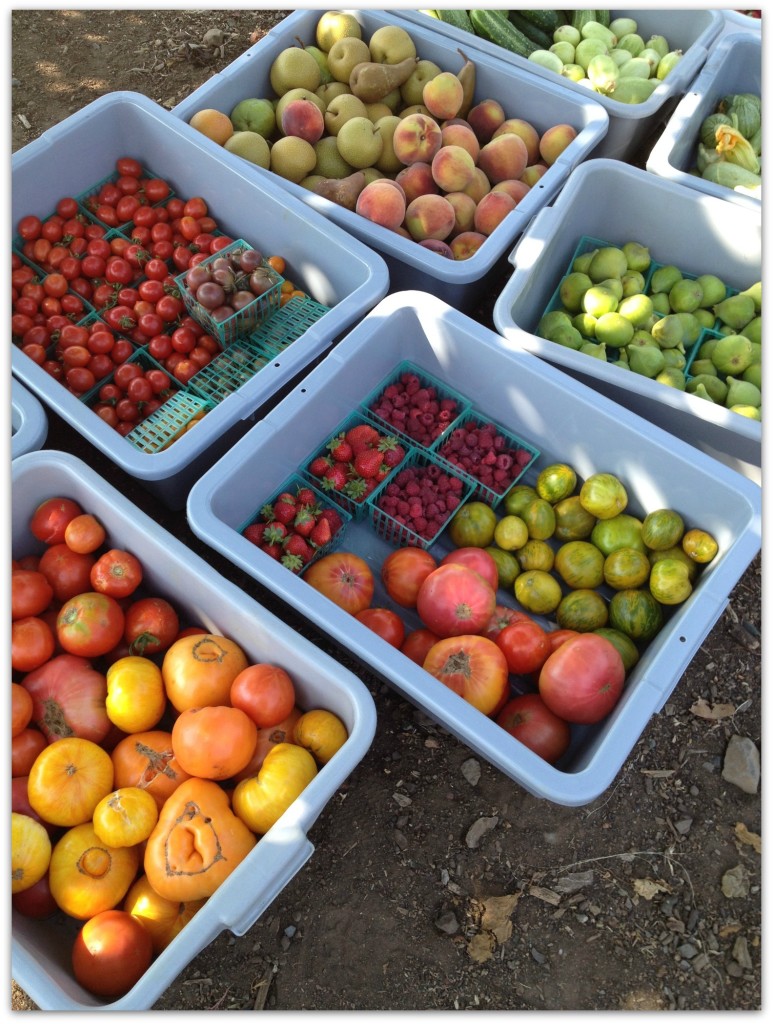 And of course, the grapes. This is your first reason to splurge on the Estate Tour. It's really behind the scenes, and our guide was fabulous.
The property also keeps animals, which we were able to meet.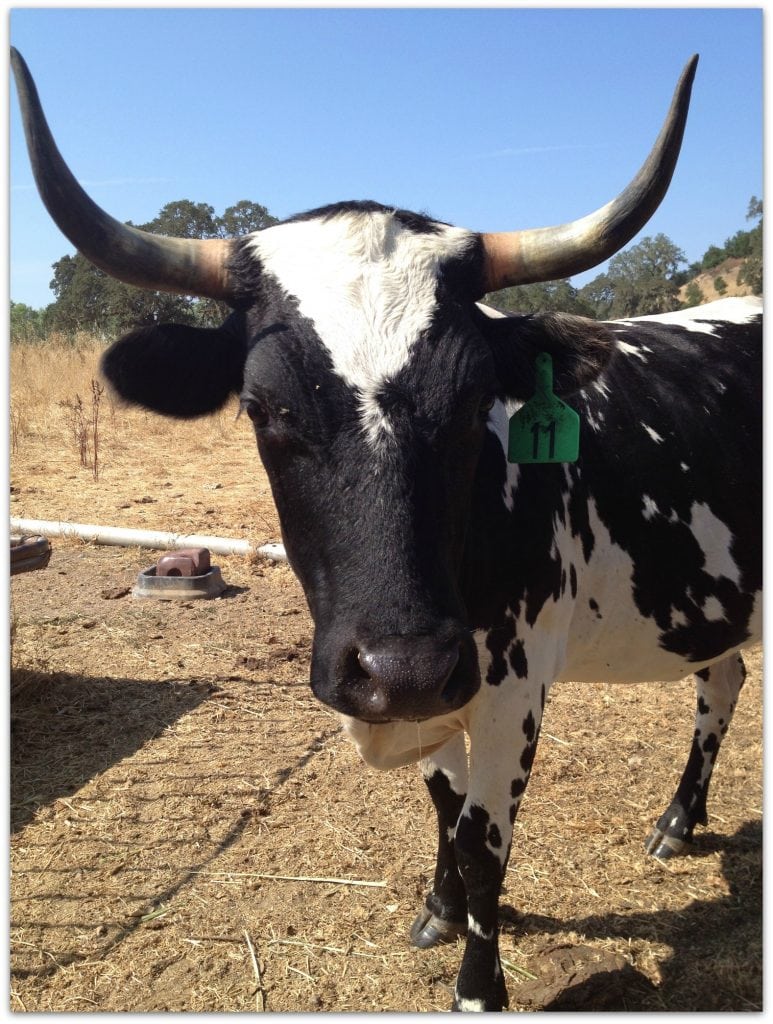 And though the tour was very informative and enjoyable, I was getting thirsty. We had a pretty fancy SUV waiting, and moved on to our first tasting spot to try some of Jordan's finest whites.
I have to say, I was blown away at what was waiting for us.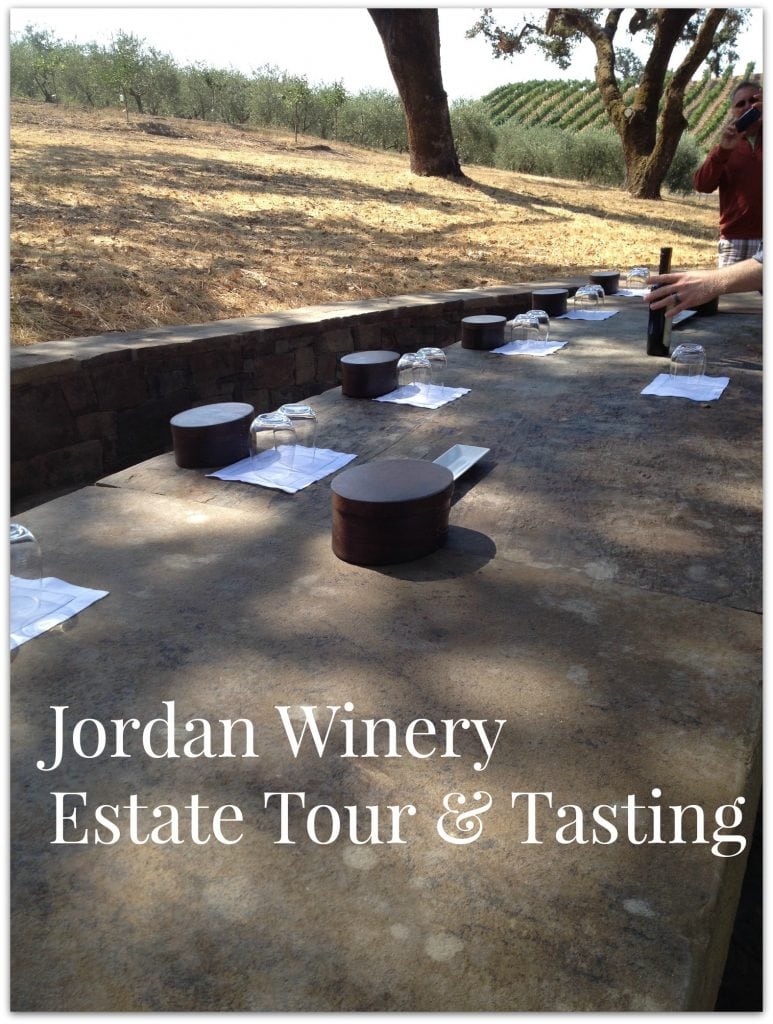 The suspense of what was in the box was killing me, but I did show some restraint and wait for our guide to open the wine. I do have manners. 😉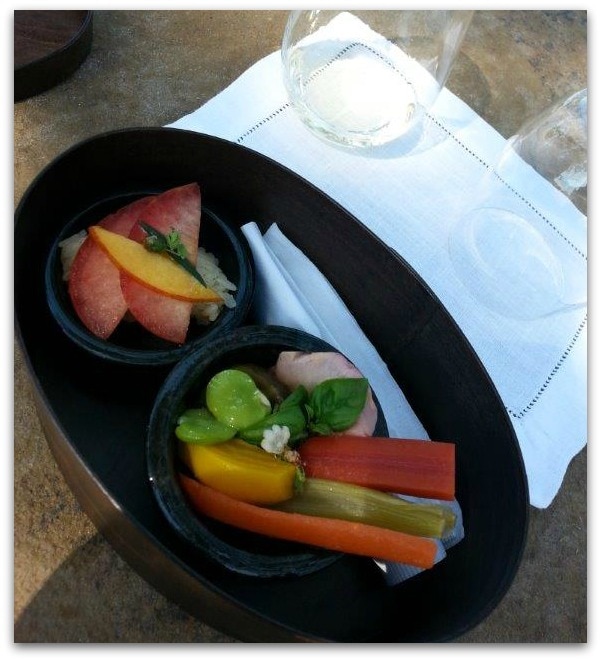 Under the fruit on the left (which was heavenly) is a roll of sushi rice. In the other bowl were vegetables.
This pairing was fantastic. I have never experienced a tasting like this. The second reason to splurge on this tour? The food. It is not a meal, but every bite is so wonderful.
We were on to our next tasting, which was in a long building on top of a hill. The only furniture were a table and chairs with a built-in counter in the back.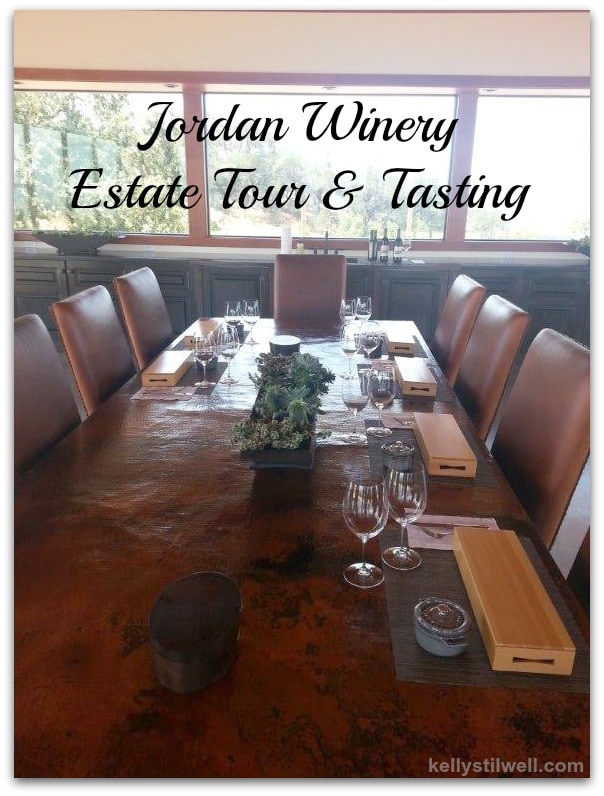 Again, the mysterious boxes were calling my name.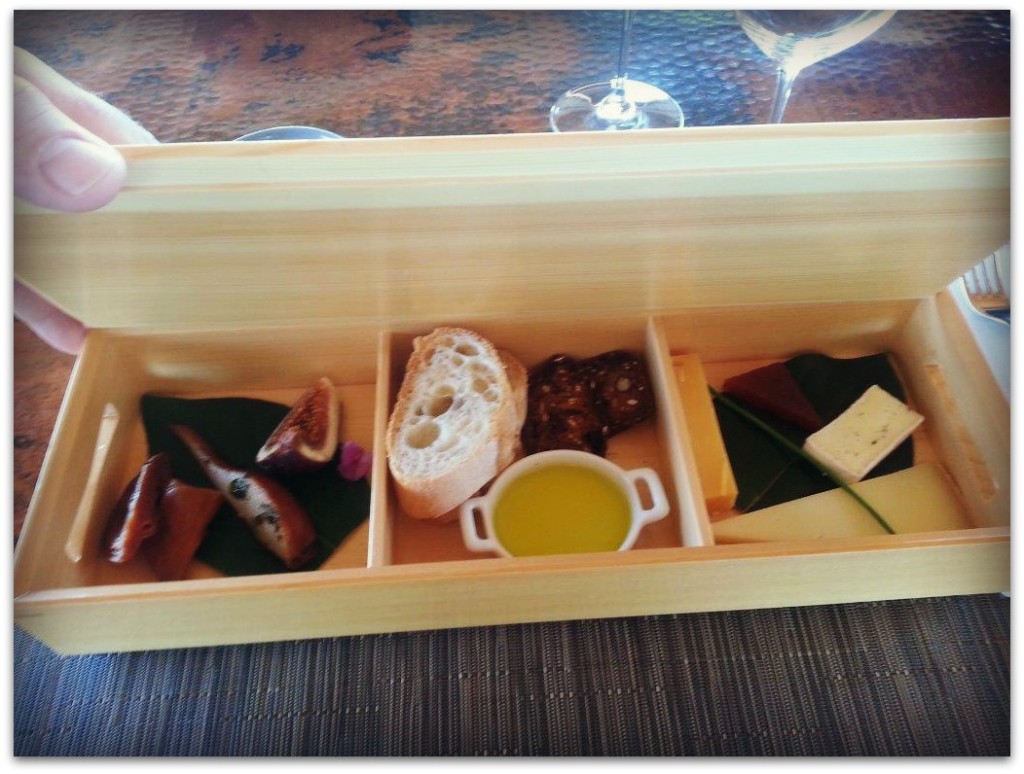 And a small crock was delivered to each person that contained beef and vegetables.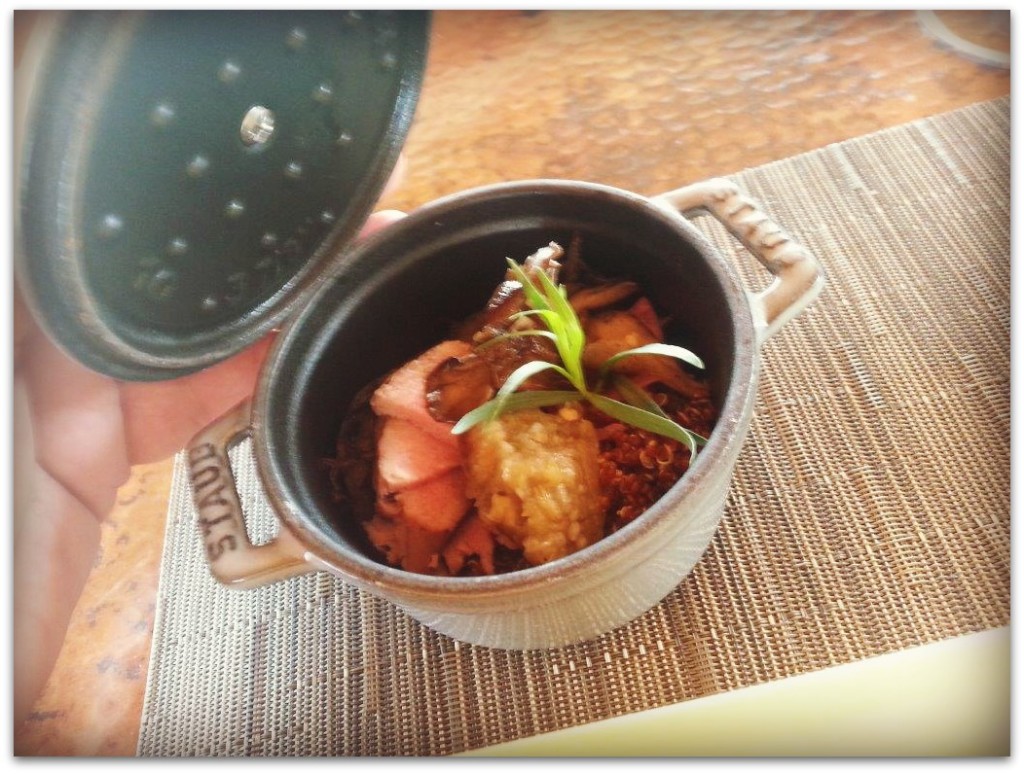 Why we were pairing each item with a particular wine was explained. Everything was delightful and paired perfectly with the third reason to do the Estate Tour, which is the wine.
If you have not enjoyed a glass of Jordan wine, you are in for something special.

I have several bottles of Jordan in my wine cooler right now, and I think one needs to be opened. Thank you to Jordan Winery for hosting us for a tasting and tour. We can't wait to come back.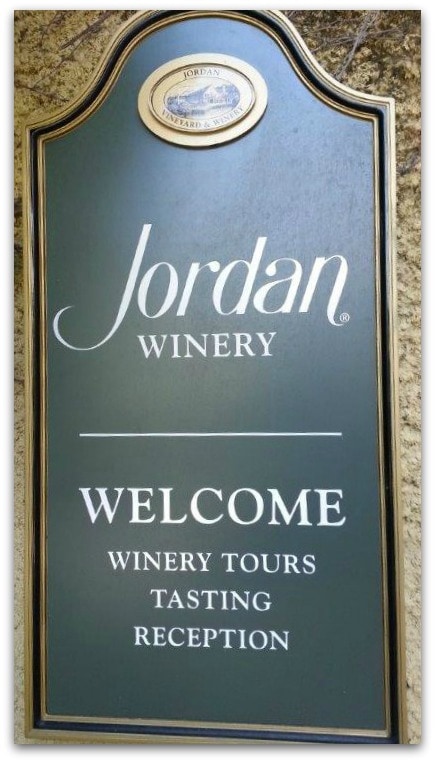 The Jordan Estate Tour lasts three hours, and all tastings at Jordan must be booked in advance.
Plan your tasting or tour by visiting the Jordan Winery website. The winery is located at 1474 Alexander Valley Road in Healdsburg, California.
While you're in the area, be sure to visit Cline Cellars Sonoma, another of our favorites.
LET'S STAY CONNECTED!