We visited Cline Cellars Sonoma about six years ago during our California family road trip. Cline Cellars was just one of the amazing wineries on our list, and they treated us to a complimentary tasting and tour.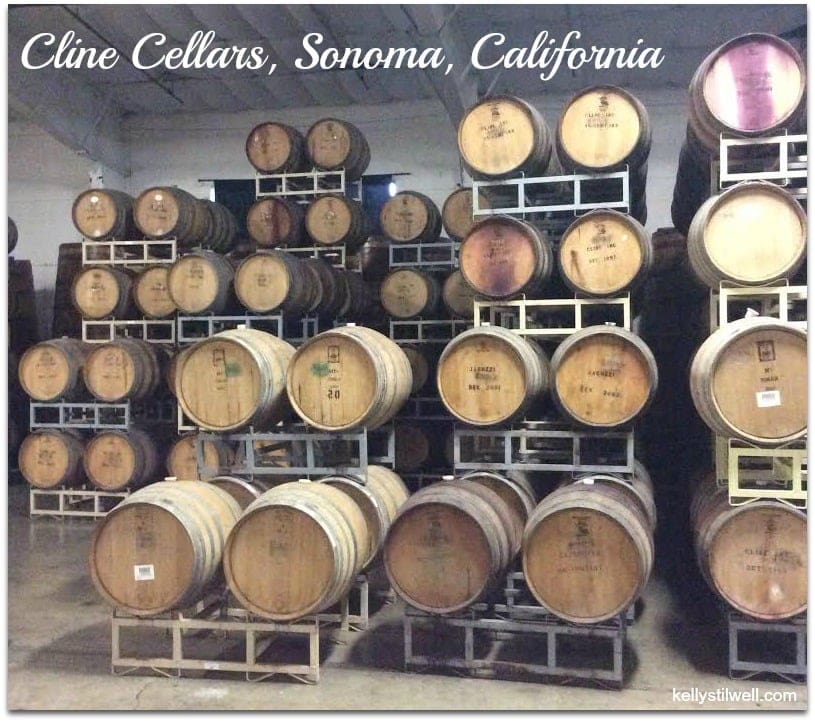 With so many wineries to choose from, it's smart to plan ahead, though I can see how easy it would be just to stop at places along the way. 
We only had a few days in Sonoma, so we wanted to be sure to visit a few wineries that made the wine we drink on a regular basis.
Three of our favorites were Jordan, Francis Ford Coppola, and Cline. So why should you visit Cline Cellars in Sonoma?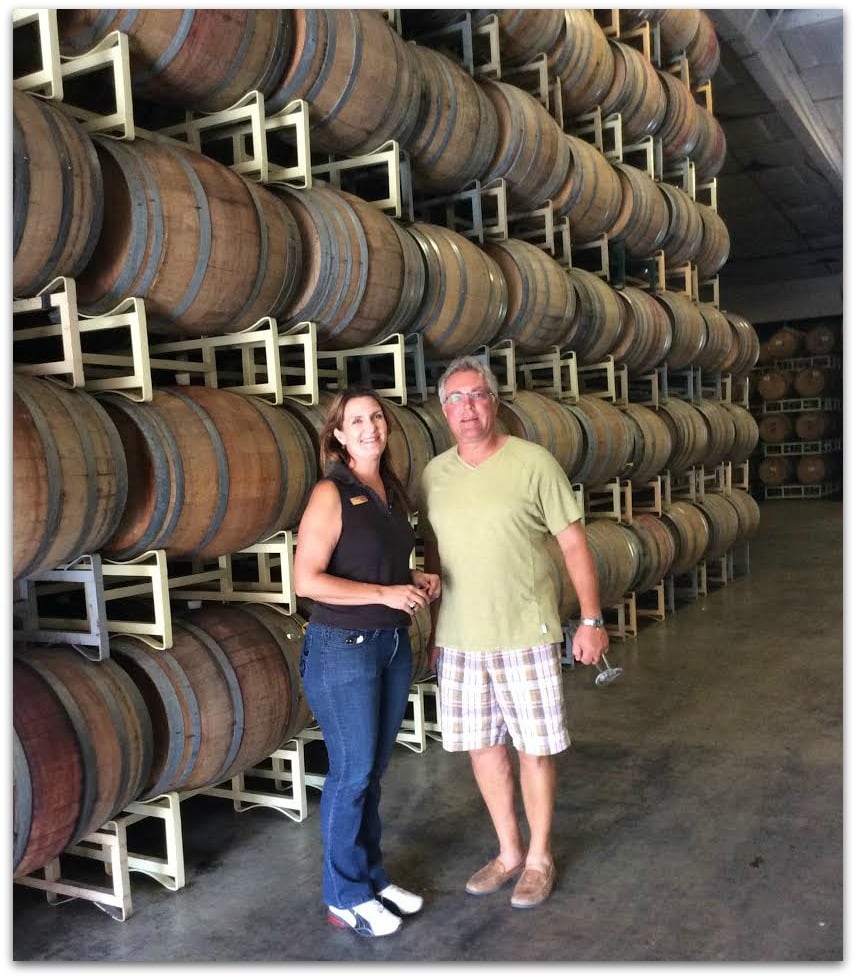 5 Reasons to Visit Cline Cellars in Sonoma
History
There is such a rich history associated with Cline Cellars that I have to share a little of the backstory. Fred Cline fell in love with farming and winemaking by watching his maternal grandfather, Valeriano Jacuzzi.
You probably recognize that name, and yes, the family was involved in designing and manufacturing the Jacuzzi spa products.
If you are a history buff, you should take a few minutes to read more about the family, or better yet, visit Jacuzzi Family Vineyards just across the street from Cline.
On his grandfather's Oakley farm, Fred Cline helped with the production of Zinfandel, Mourvedre, and Carignane, just for the family's own pleasure drinking.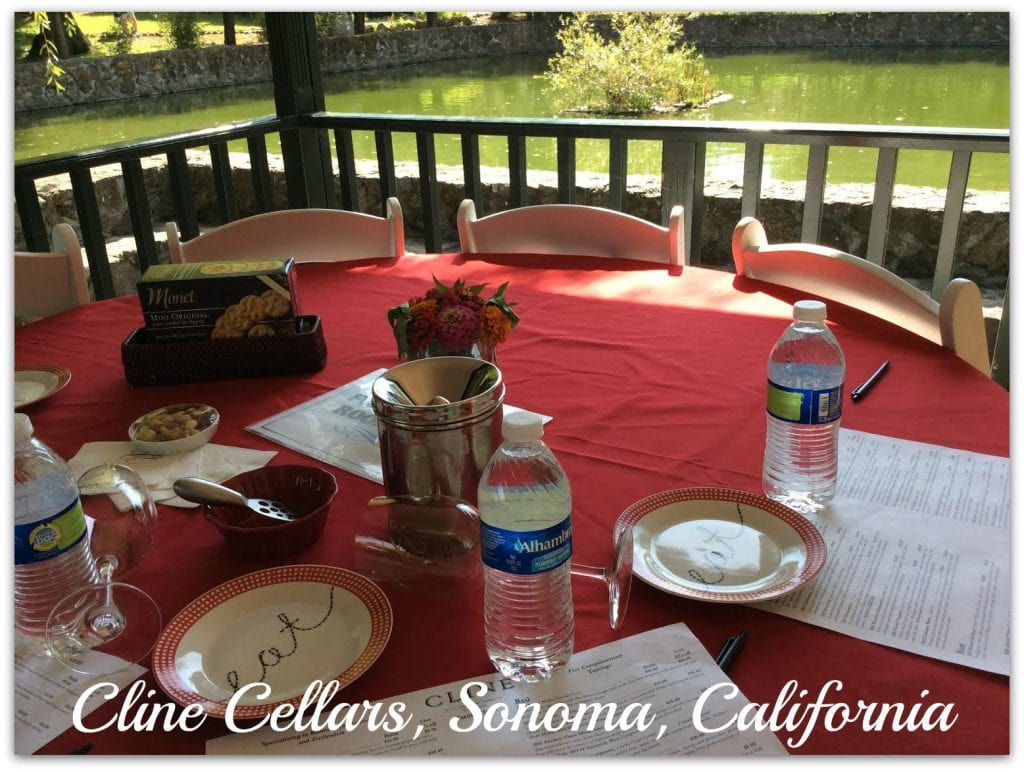 Fred graduated with a degree in Agricultural Science and Management, and along with his wife, Nancy, founded Cline Cellars near Oakley, where they preserved and restored many of the ancient vine sites planted there by Italian and Portuguese immigrants.
When the winery was moved to a 350-acre estate in Sonoma in 1991, the Clines pioneered planting Rhone style varieties.
Wine Spectator liked this experiment so much they named Cline Cellars one of the "50 Great Producers Every Wine Lover Should Know." Well done. I guess we have good taste because we have quite a few bottles of Cline in our personal collection. This brings us to the 2nd reason.
The Wine Club
The wine club is fabulous! By the way, they will ship your purchases from your visit at a very reasonable rate.
You don't have to visit to join the club, but you will receive a really nice discount, free tastings when you do visit, invitations to special events, and the quarterly newsletter.
There are three different levels, so you can choose which one works best for you.
We love Cline Cellars Zinfandel, so knew we wanted that to be part of our delivery, as well as my go-to, Cline Cellars Pinot Noir.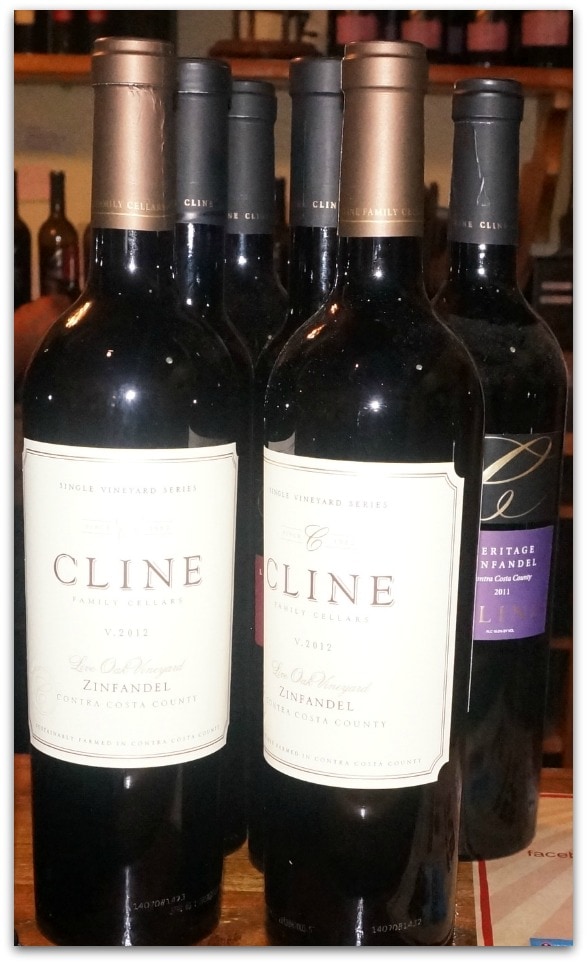 I wish we had taken the time to go across the street to see Jacuzzi Family Vineyards and The Olive Press, but our schedule was just too tight.
In fact, we were late for our private tasting, and grateful Kim could still give us a tour of the lovely grounds, which is the 3rd reason to visit Cline Cellars.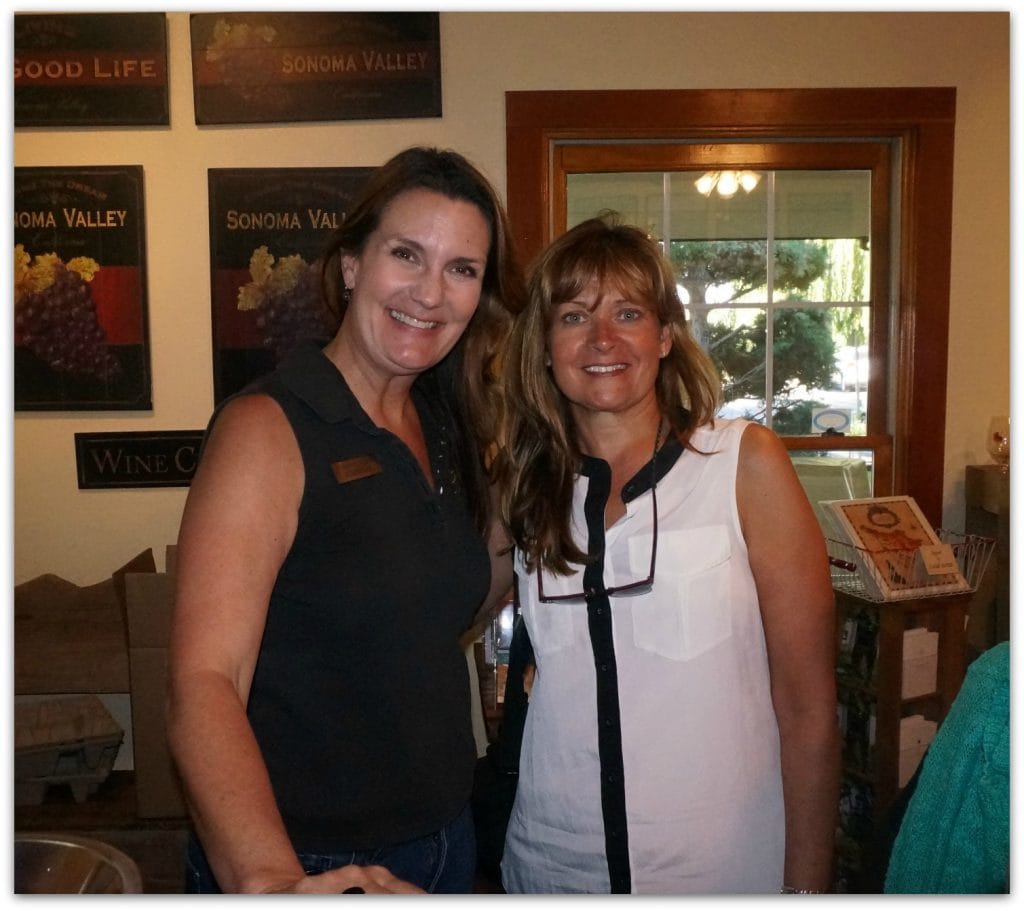 The Property
I have to add here that I understand when a vineyard can't allow children, but it makes it so much easier when you are traveling with family as we were.
Cline Cellars has a lot to see for everyone, including The California Missions Museum, focused on the mission history of the area.
Seeing the actual hand-crafted models of the 21 missions that were part of the World's Fair at Treasure Island, built in 1939, was pretty amazing.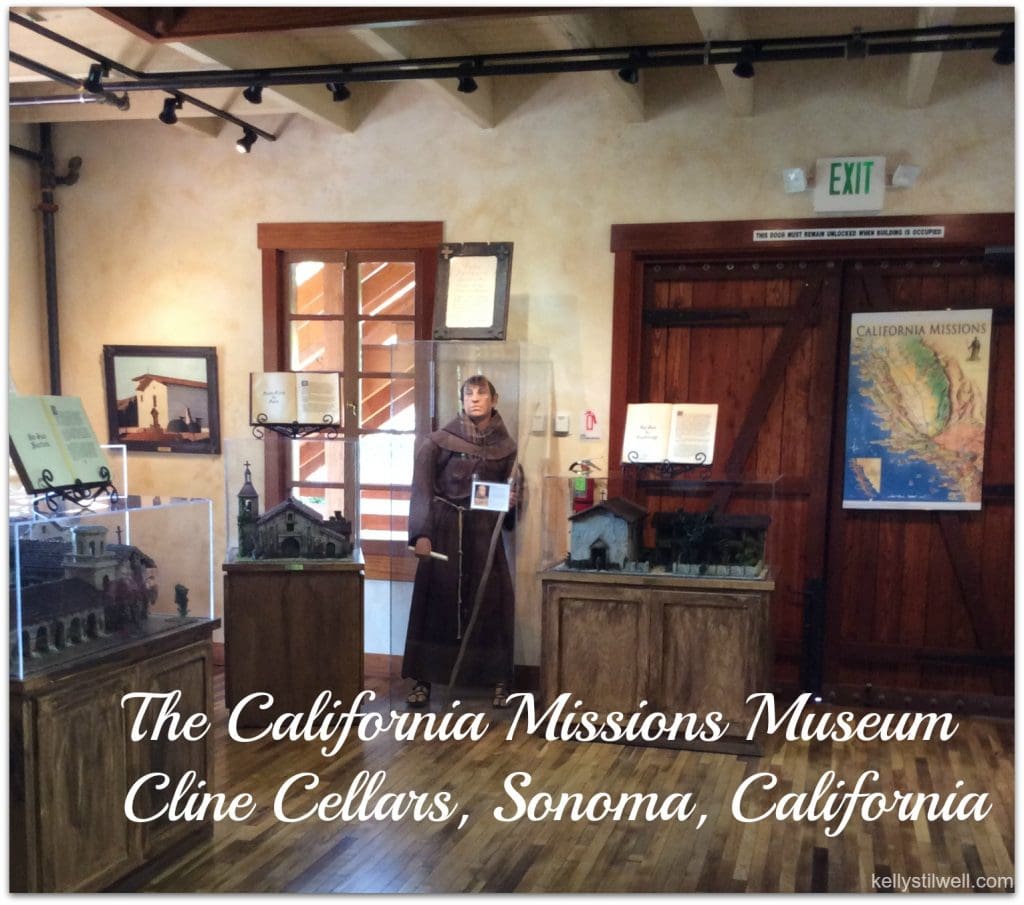 The property also houses beautiful grounds with flowers, ponds teeming with carp and turtles, and even a display of exotic rescued birds that our daughters enjoyed seeing.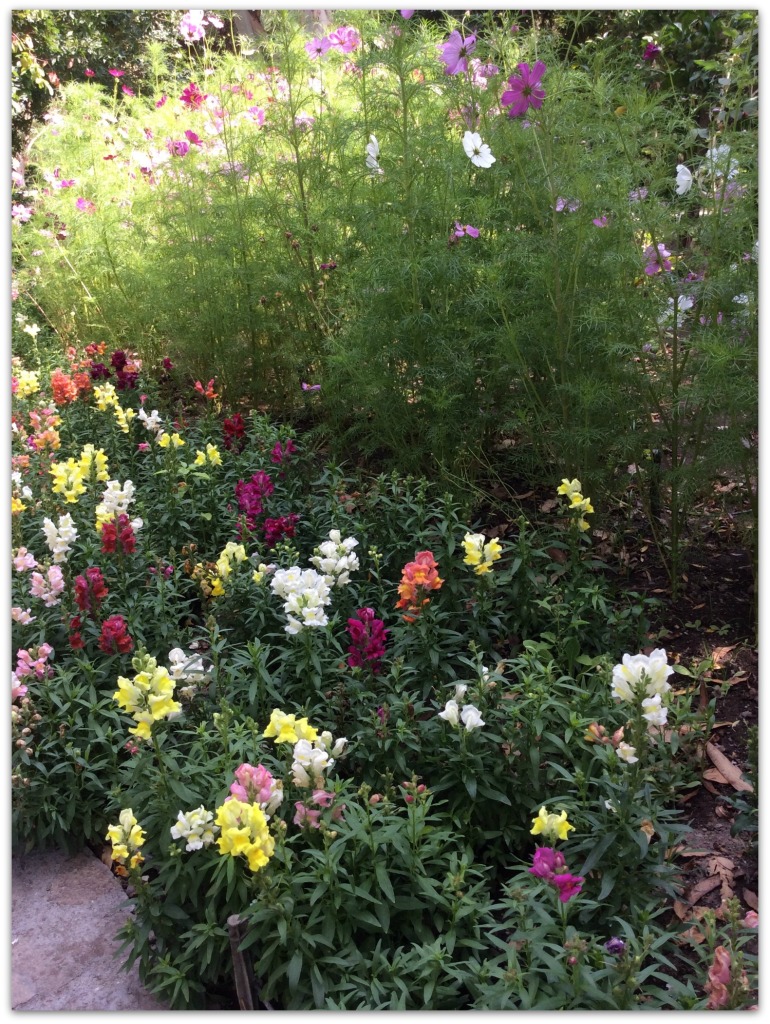 Checking out the winery grounds was a lot of fun, and while our daughters were off exploring, my husband and I were ready to learn about the wine.
Cline Cellars was started in 1982 by Fred and Nancy Cline, and was originally in Oakley, California. In 1991 the winery was moved to Carneros-Sonoma. The primary grape source for the wines comes from the vineyards owned by Fred and Nancy Cline.
I have to mention that Cline Cellars uses a method of natural farming referred to as Green String. You can learn more about the process on their website, but after learning about it, I can't help but wonder why more wineries aren't implementing it. It's brilliant.
Cline also installed a solar electricity system in 2005 which now provides 100% of their electricity. How amazing is that?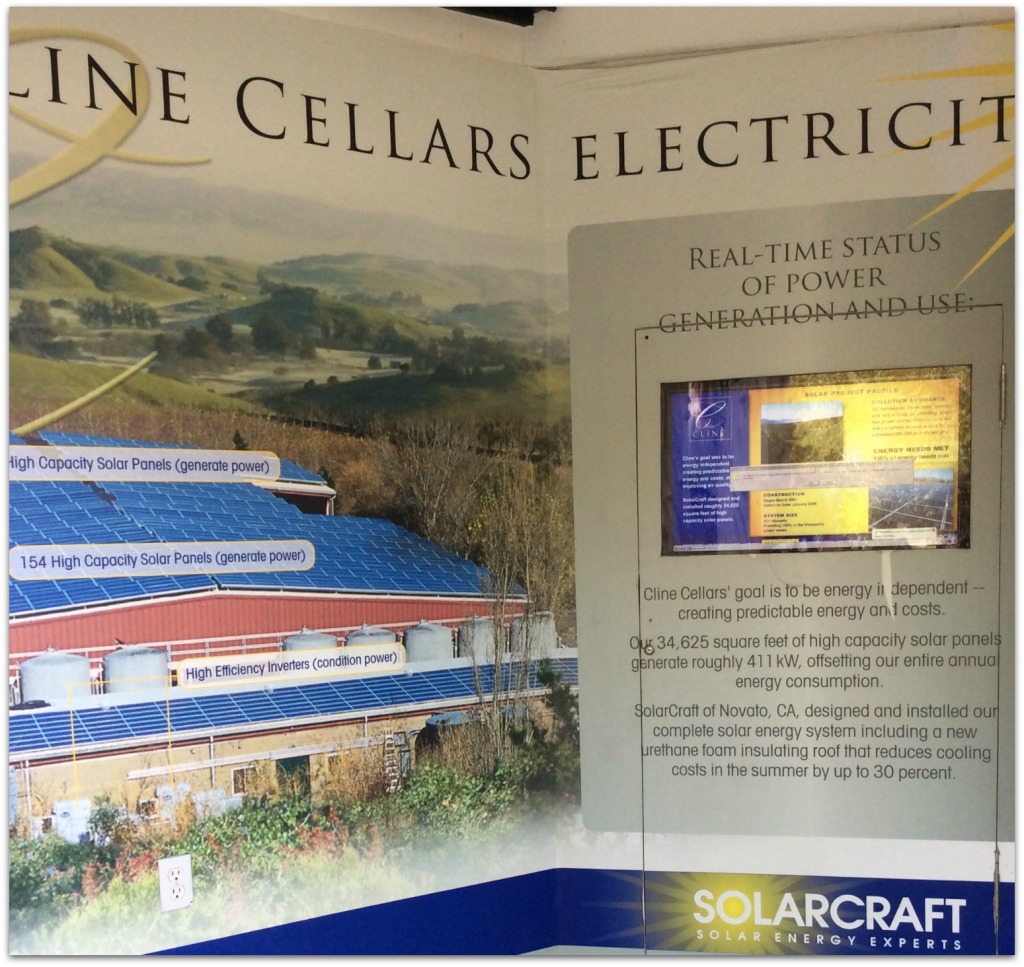 The tasting
 After our tour, Kim invited us to sit with her on the veranda for a tasting of a few wines as well as some delicious cheese, crackers, and grapes. It was a delightful hour or so with Kim explaining the different varietals and Cline processes of winemaking.
Cline is Family-friendly
Again, it was great that our girls could hang out with us. I know many families who travel with their children, and Cline Cellars is very family-friendly.
Though I have to say, Sonoma is a fantastic spot for a girls getaway, too. I'm so ready to start planning!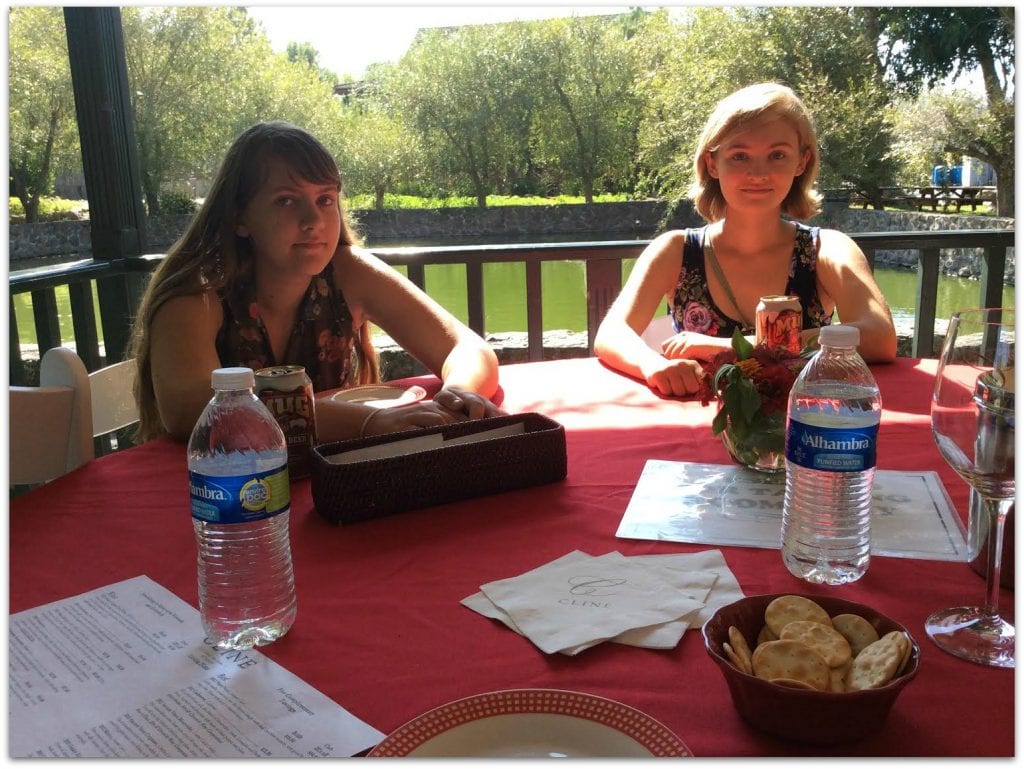 Cline Cellars is located at 24737 Arnold Drive in Sonoma. They host events there on a regular basis, so check the website to see what's happening during your time in Sonoma.
There are also fabulous restaurants and so much to do in the Sonoma County region, so plan to stay for at least a few days. Our plan to be there for two days turned into four.
For another fantastic winery visit, I highly recommend visiting Jordan Vineyards while you are in the area. Tell them I sent you. We had so much fun there.
Where to Buy Cline Cellars Wine
Once you try Cline Cellars wine, you very well may want to become members of the wine club so you'll receive regular deliveries. It's so much easier than going out to buy it. 
Otherwise, you can find Cline Wines in just about every wine shop or liquor store. Let me know your thoughts once you've tried Cline!