I can't believe how long it has taken me to share the rest of our big trip with you! Back in June our family took a long vacation starting out in Anaheim to visit Disneyland, then flying to Arizona for a week. We had such an amazing time, and all agree that it was our favorite vacation so far.
Arriving in the small town of Williams, Arizona, we felt like we had gone back in time. The Grand Canyon Railway Hotel was situated just across the street from the famous Route 66. The hotel was clean and had great photos of the area on the walls in the room.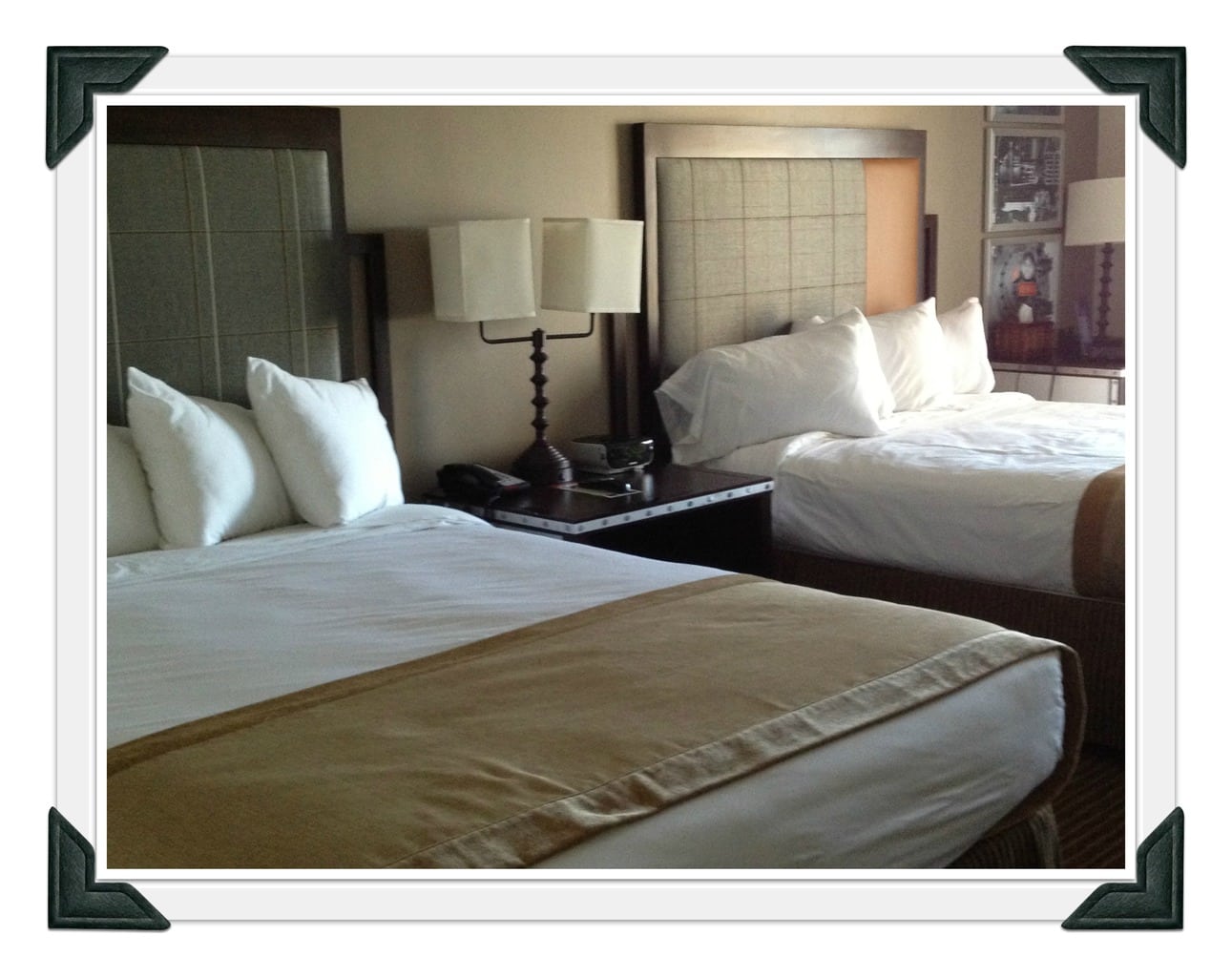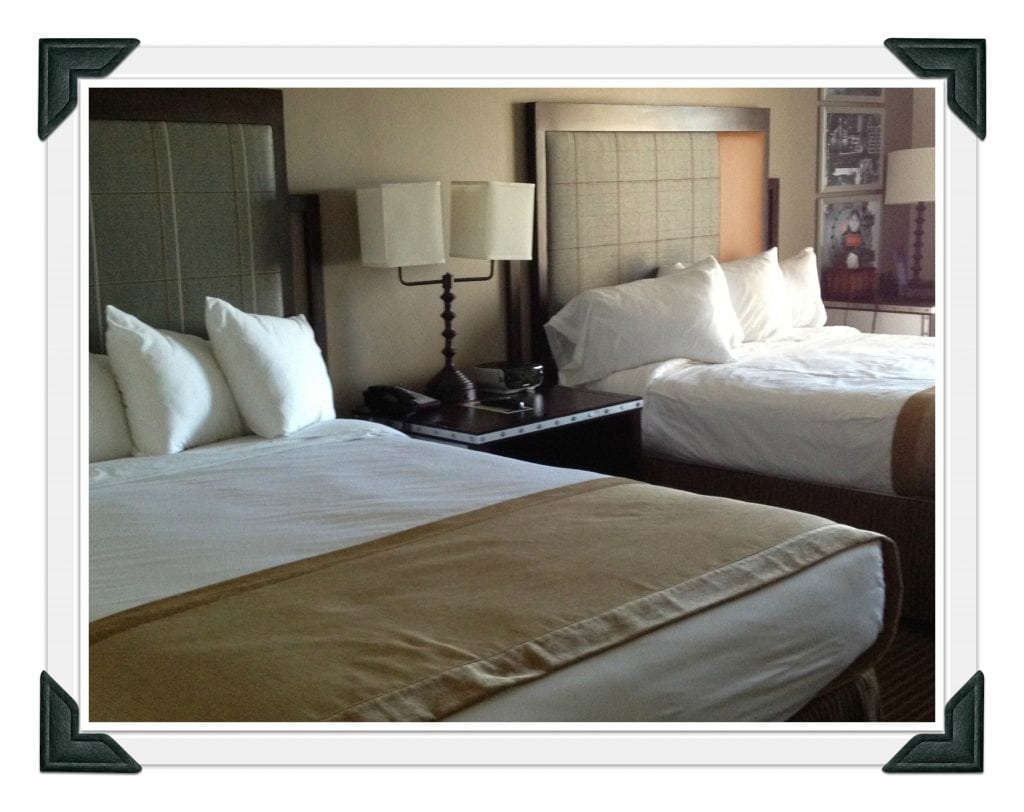 We liked that there was a separate living room as we were sharing with the kids for a couple of days. We figured we would be so busy and so exhausted after rafting that we wouldn't need more than a bed! We did have a refrigerator, which was a plus. We grabbed muffins and fruit for breakfast as we would be picked up at 6:30 am for the drive to the Canyon.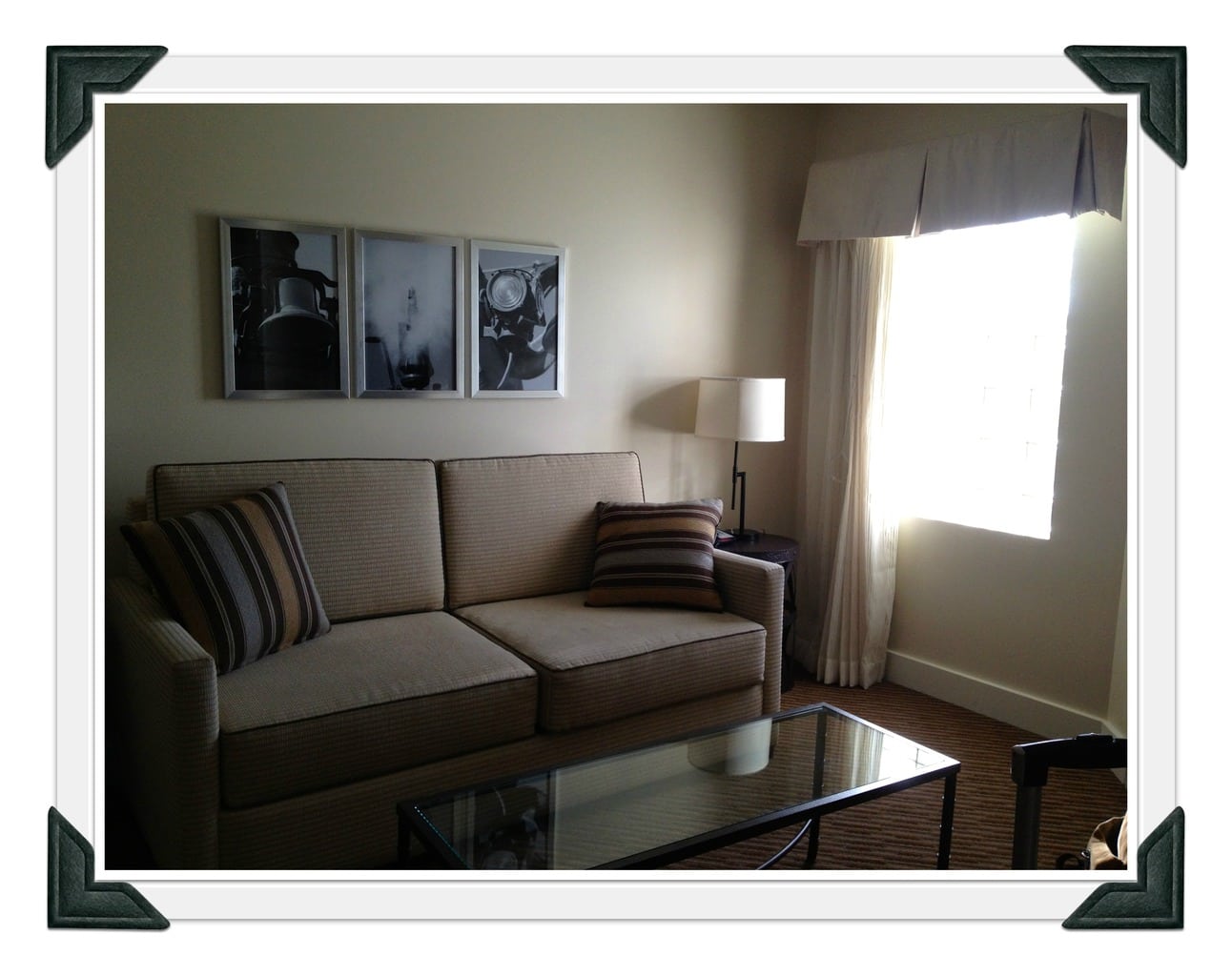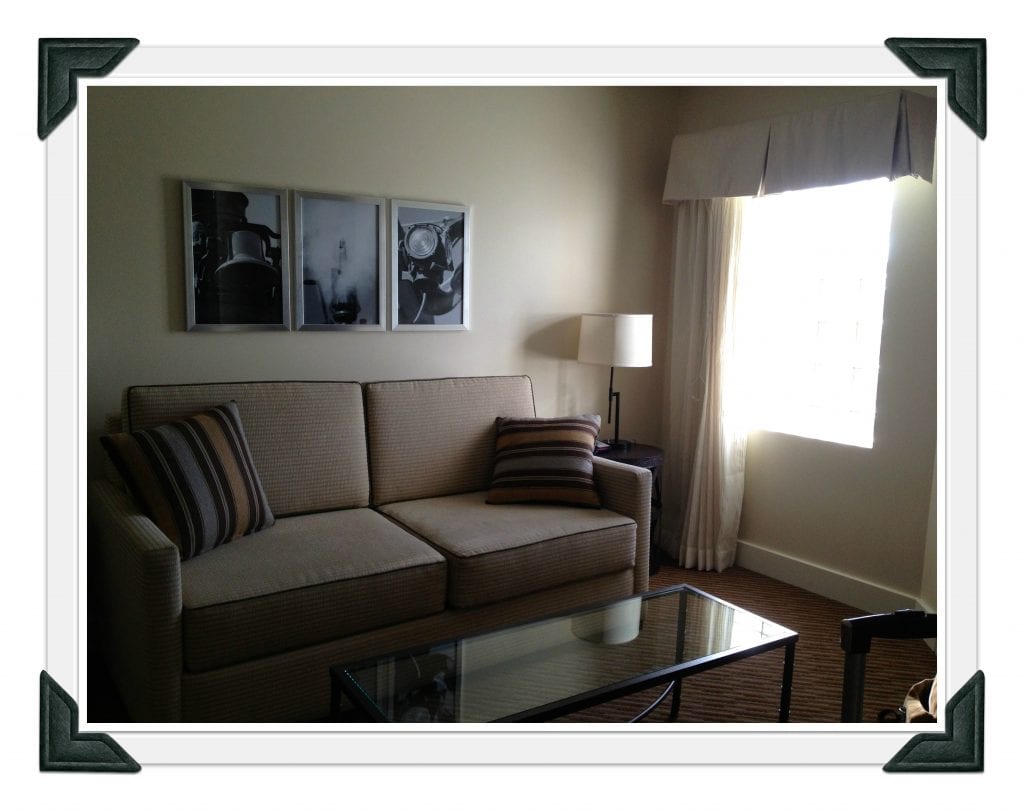 We headed out to find dinner on Route 66 right after we got our luggage in the room. Seeing Route 66 after years of hearing about it was pretty cool.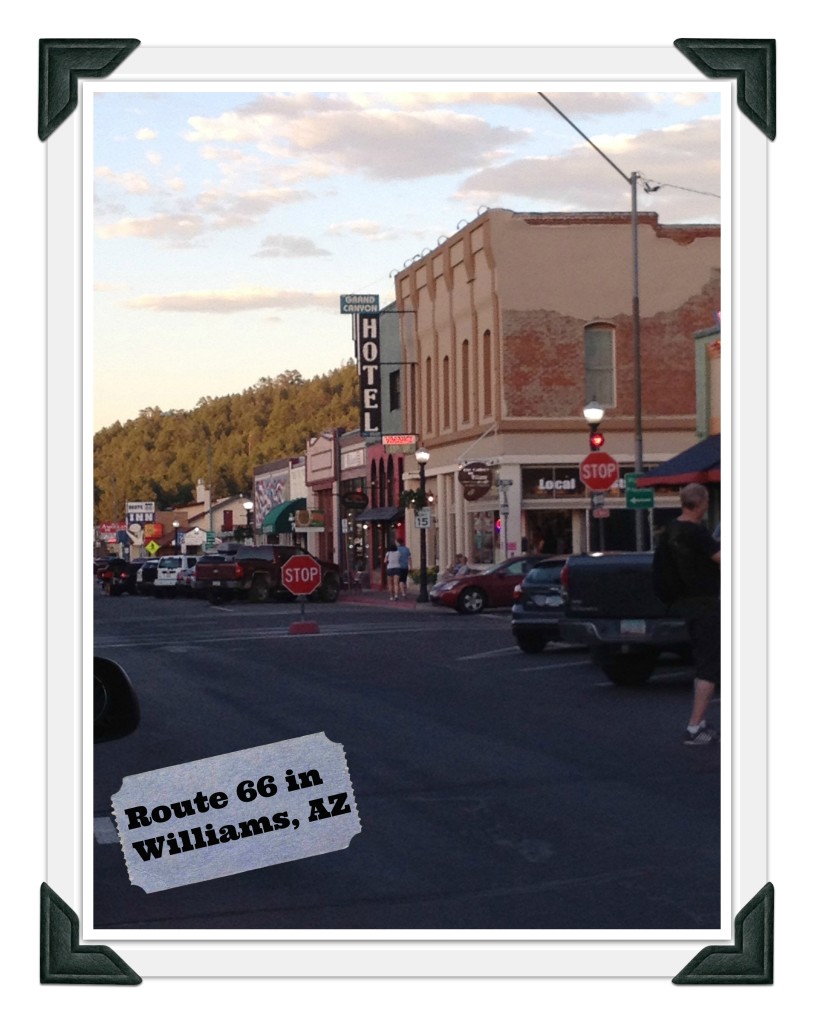 Of course, Route 66, also known as Will Rogers Highway and Main Street America, is actually 2,451 miles long. One end is in Santa Monica, CA, and the other in Chicago. I was curious as to why Williams was such a famous destination of Route 66, and found out that it was the last section to be bypassed. They sure have capitalized on the famous highway! The shops feature Route 66 jackets, sweatshirts, coffee mugs, and you-name-it other souvenirs.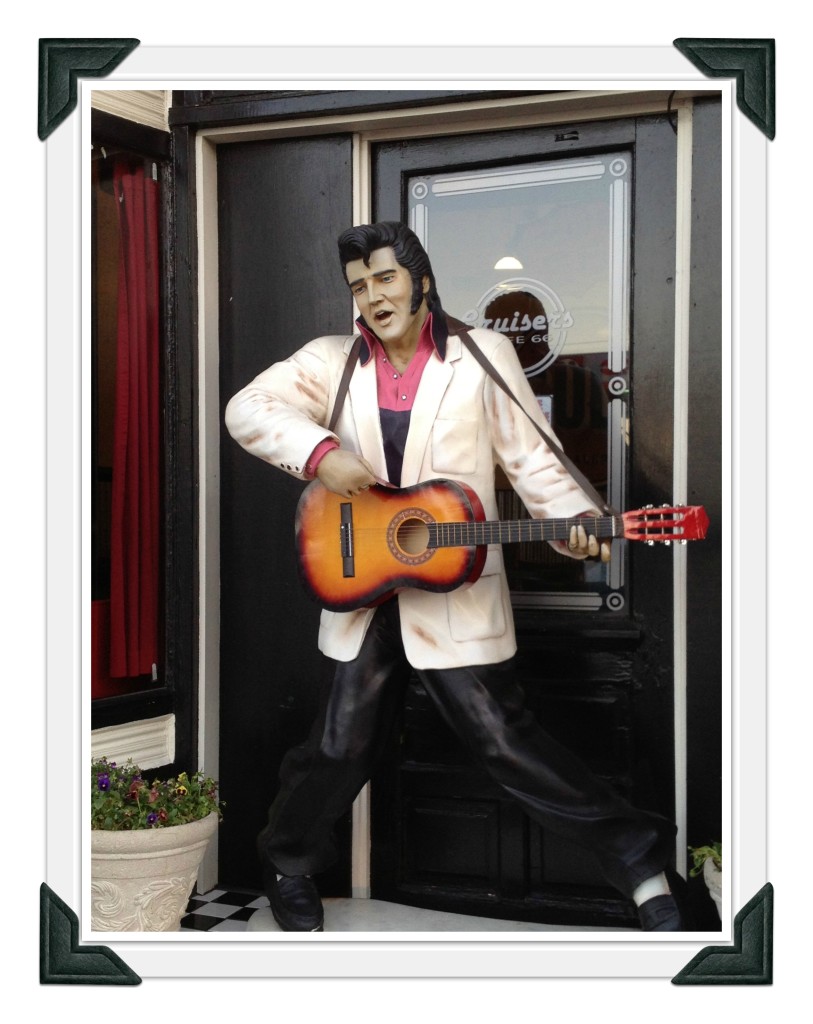 If you're wondering what Elvis has to do with Route 66,  he was said to have taken detours just so he could cruise the famous highway. We ate at Cruisers and it was great! Be sure to check out the huge gift store in the back of the restaurant.
This sign caught our attention after dinner! Who can pass that up?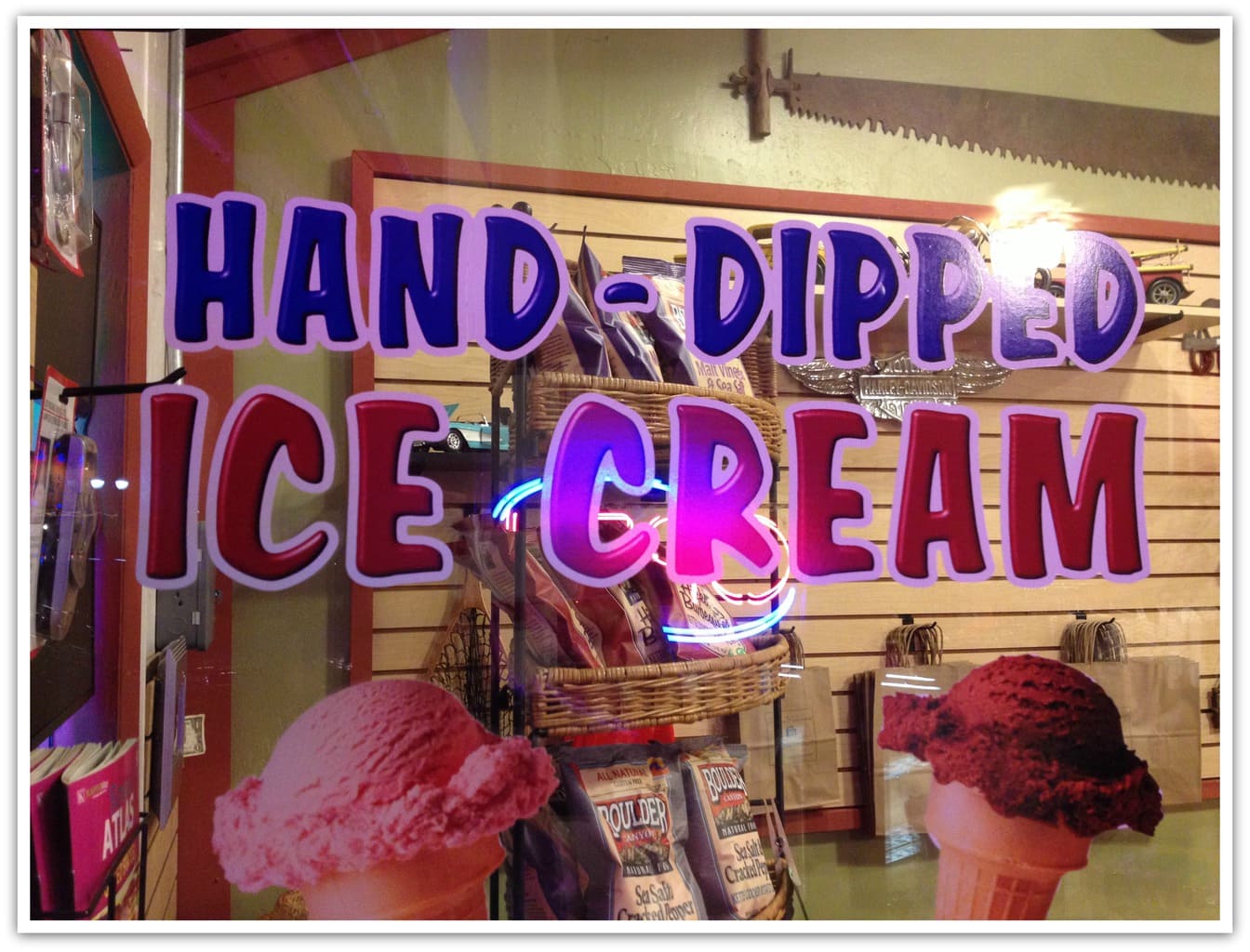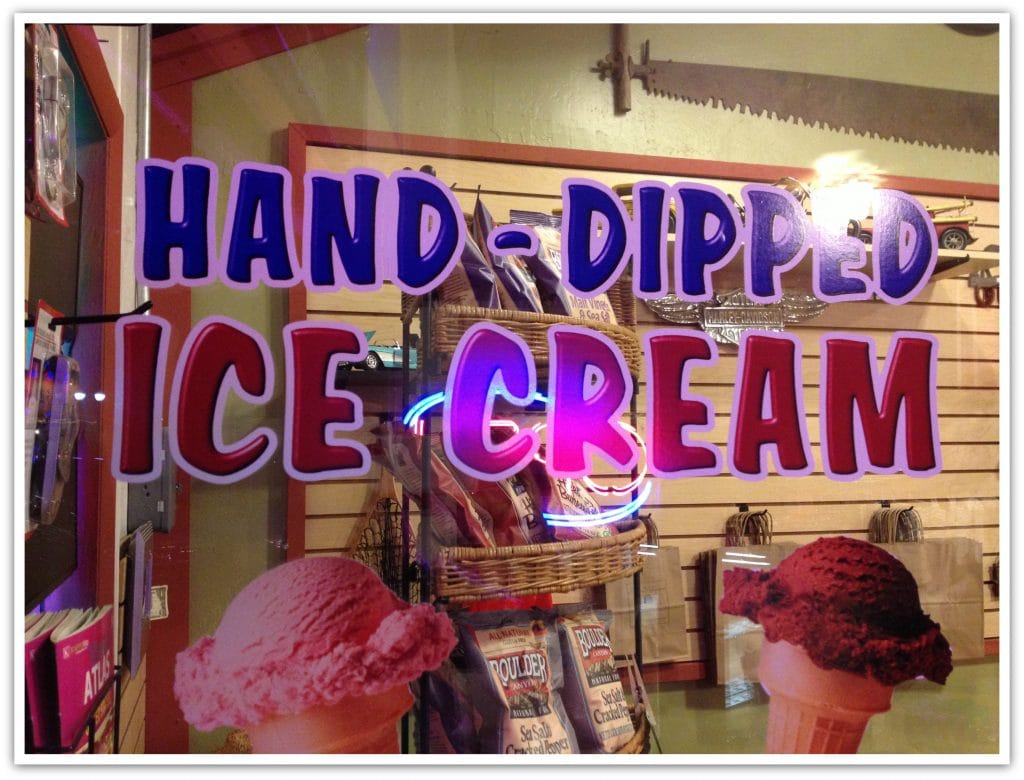 This store was amazing! Besides homemade ice cream, they had all kinds of gourmet treats. If we didn't have plans the next day that included a lunch, I would have bought some fun food and packed a cooler!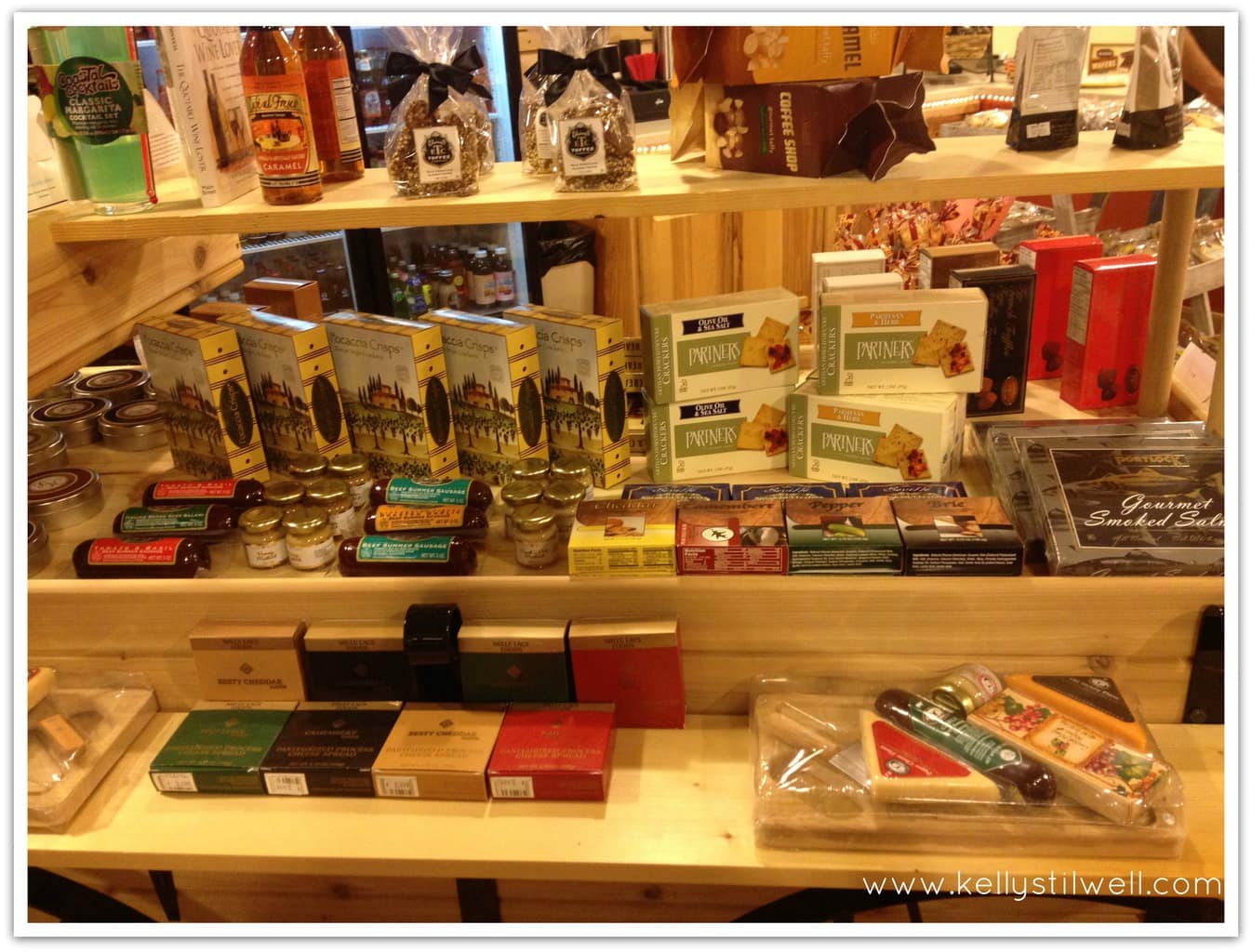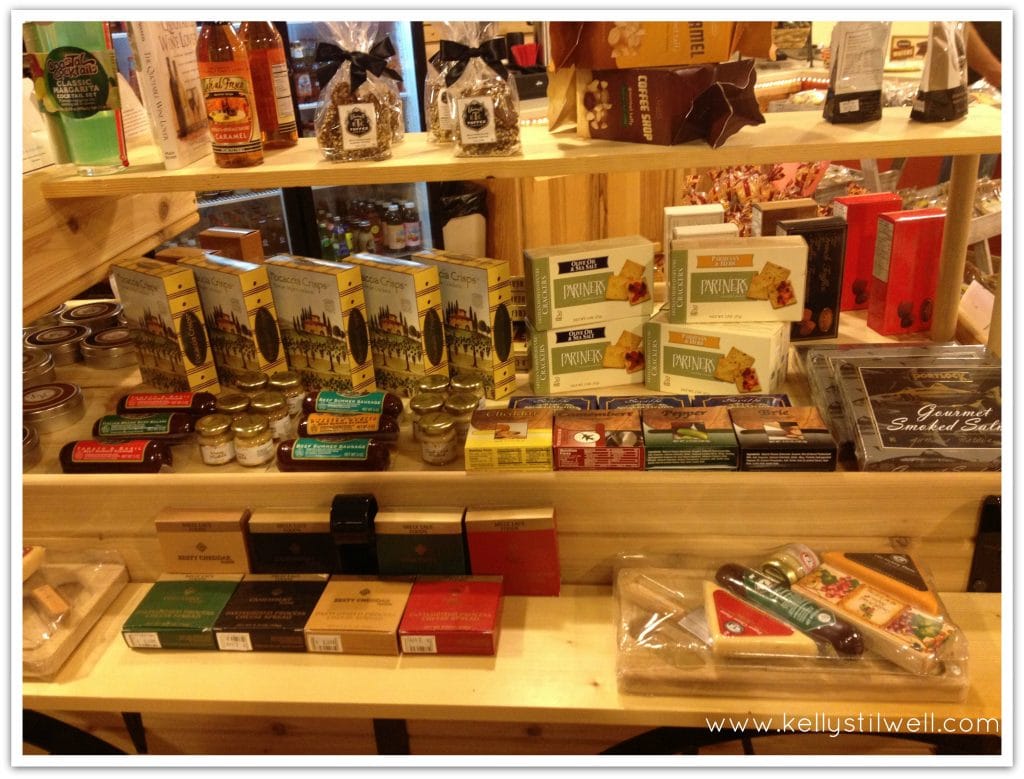 I guess it's a good thing we had plans because I'm sure I would have overdone it! I did buy some chocolate. Don't judge me. It's important to support local businesses. It was for the good of all mankind.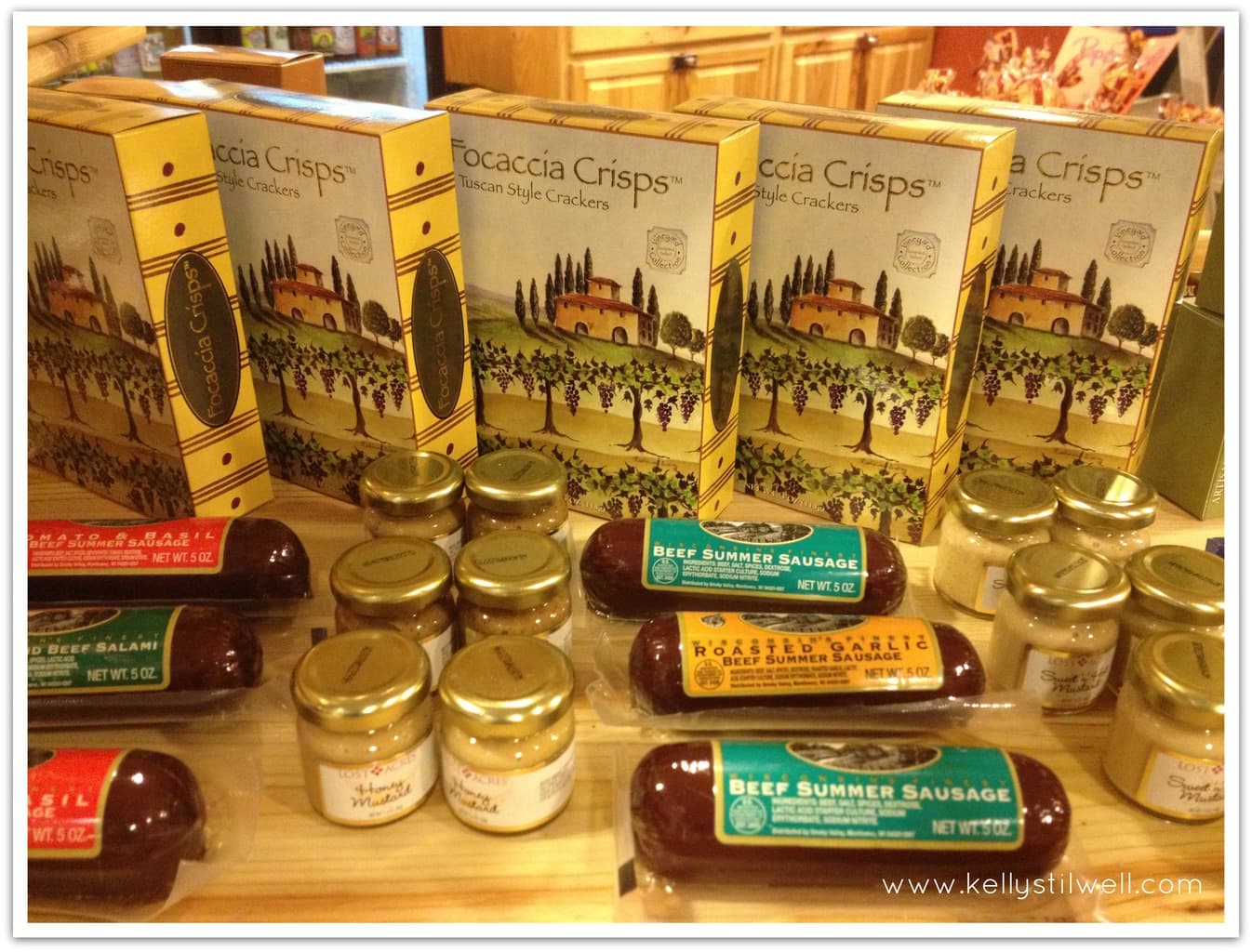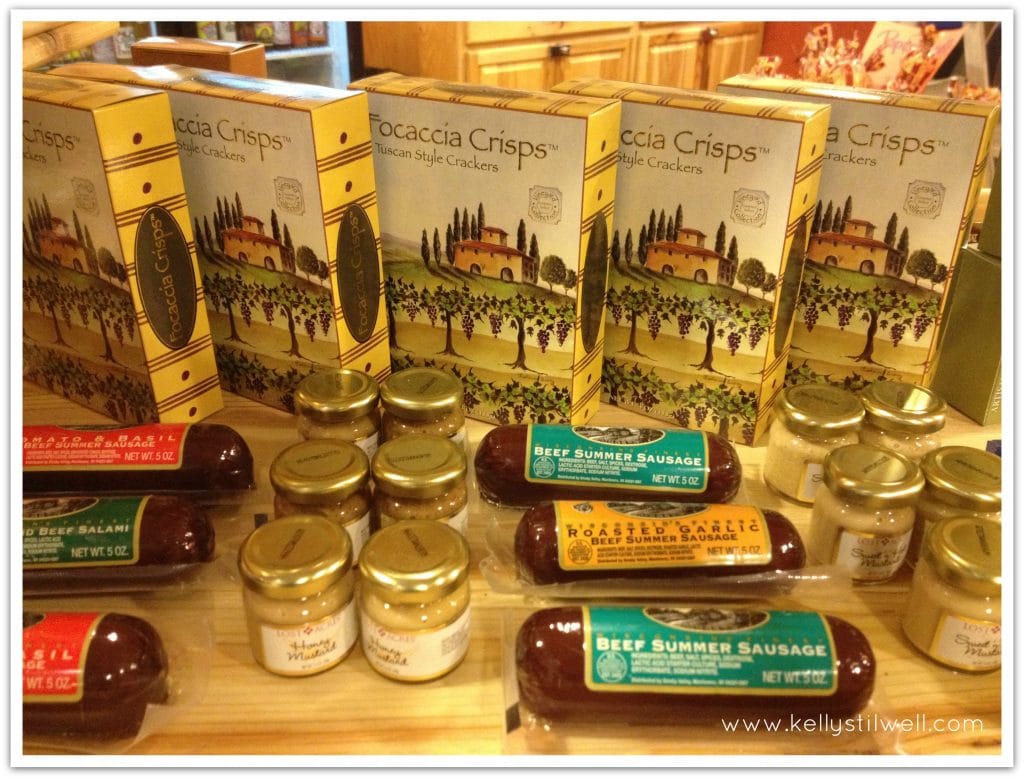 While I was shopping, my family had other things in mind. Oh yea, the reason we came in!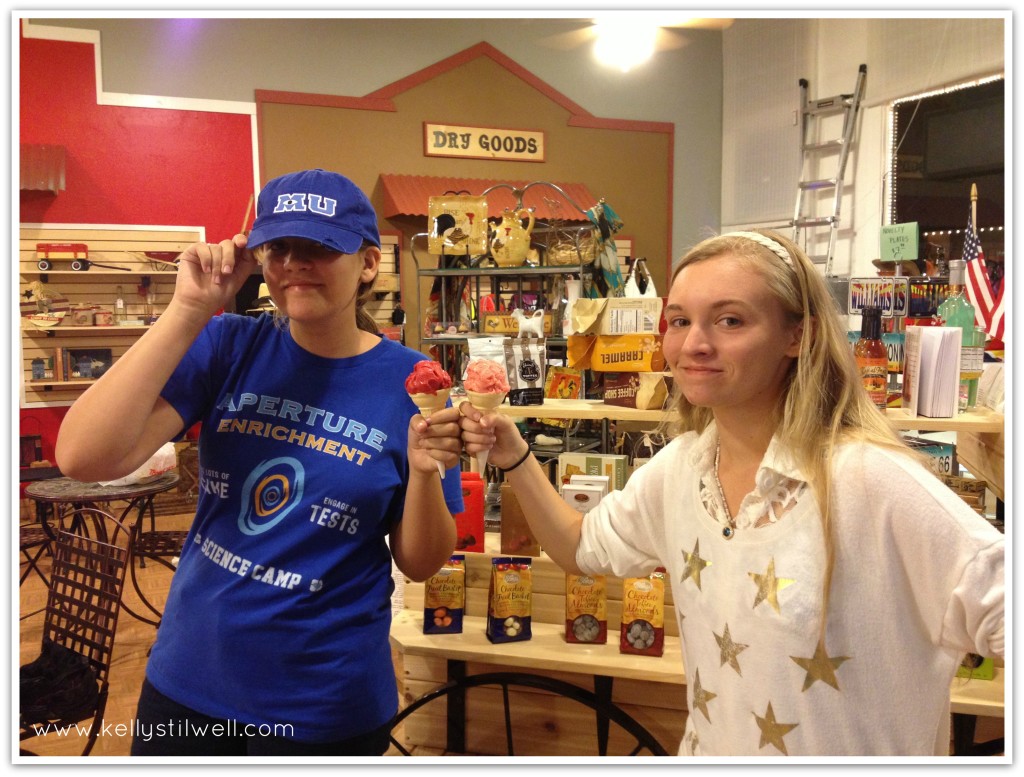 Now I had to find something to do while they finished their ice cream. Not a problem!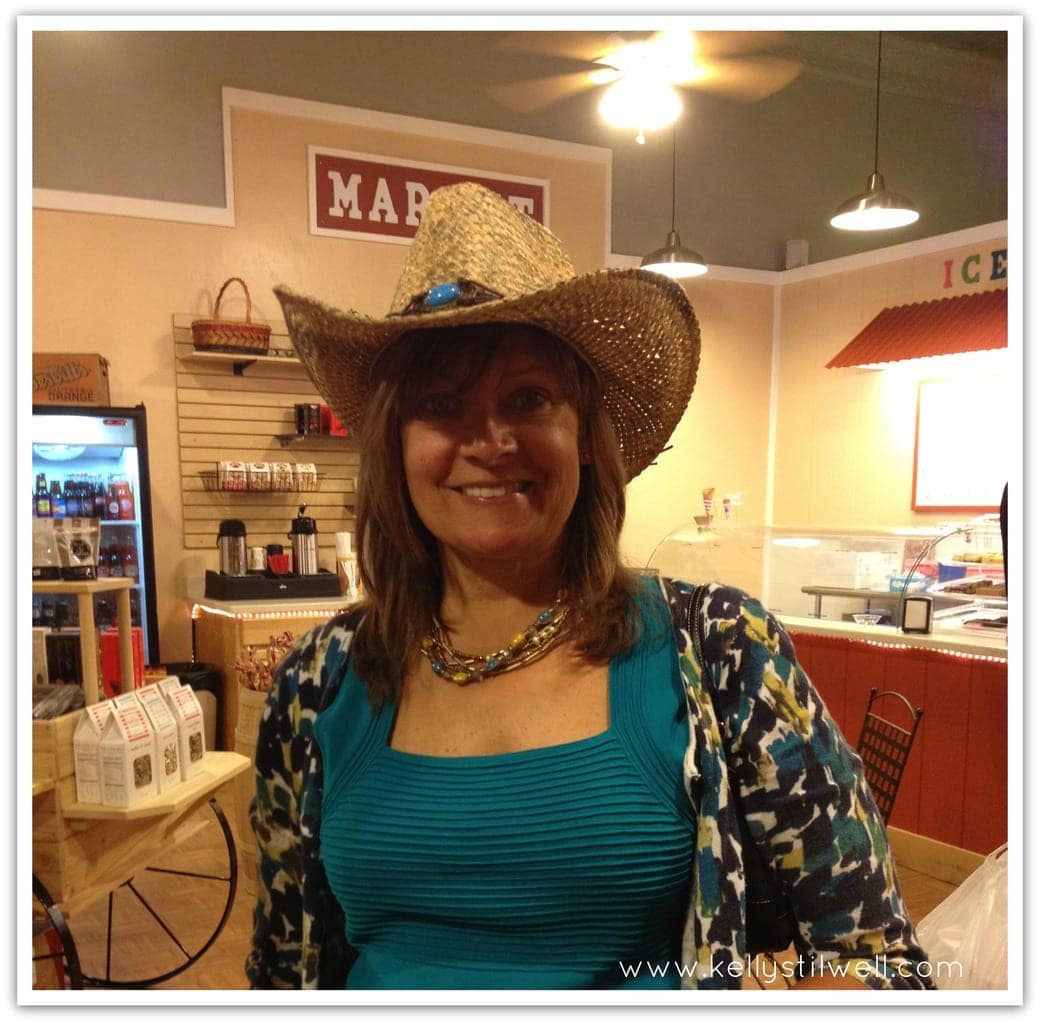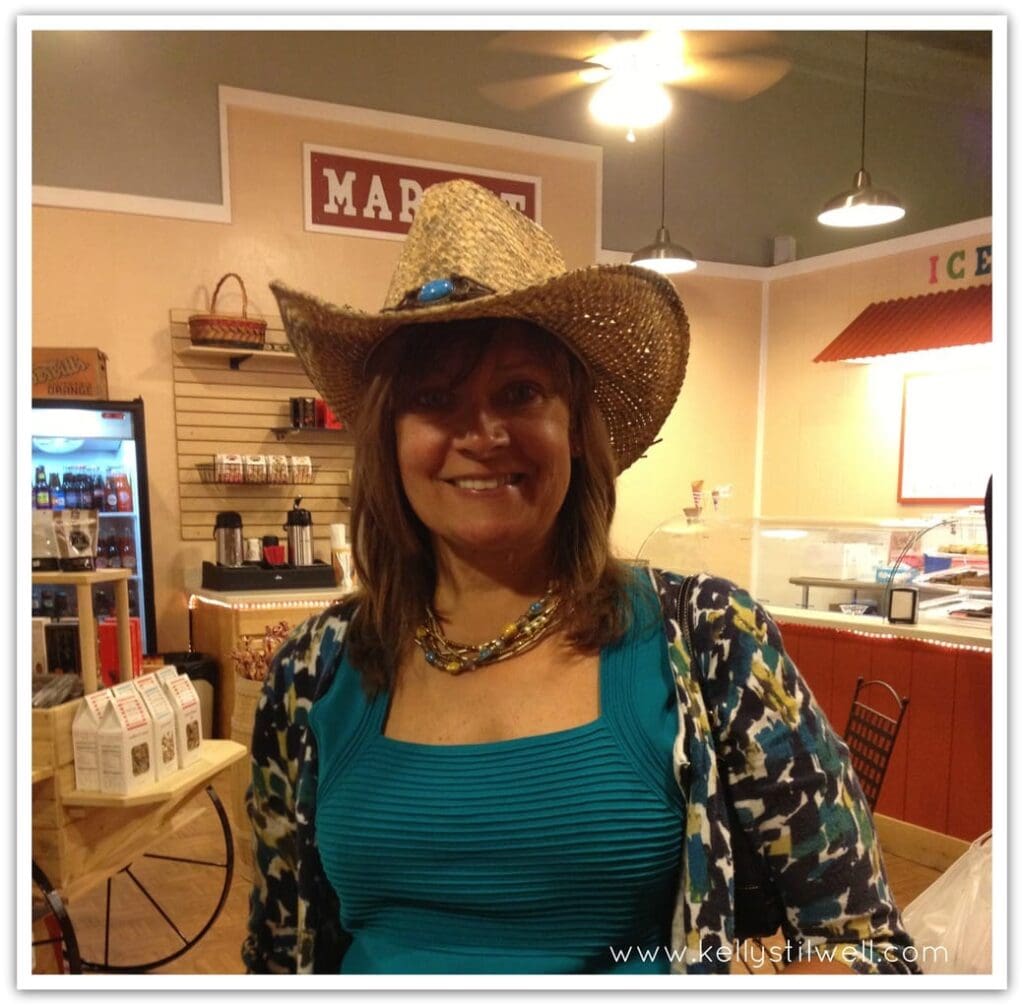 We spent quite a bit of time in this sweet little store! We did have a 6 am wake-up call planned as we were going to see the Grand Canyon, so our fun had to end for the day.  Be sure to visit Treats 'N Treasures in Williams, Arizona! I can't wait to share the Grand Canyon with you! Coming soon!