We had the amazing opportunity to experience Club 1901 in Disneyland when we were in Anaheim. We had visited last year with friends we met that day in the park. How crazy is that?
We connected with this group as we were having a glass of wine at Wine Country Trattoria, and have stayed in touch with a few of them for the last year.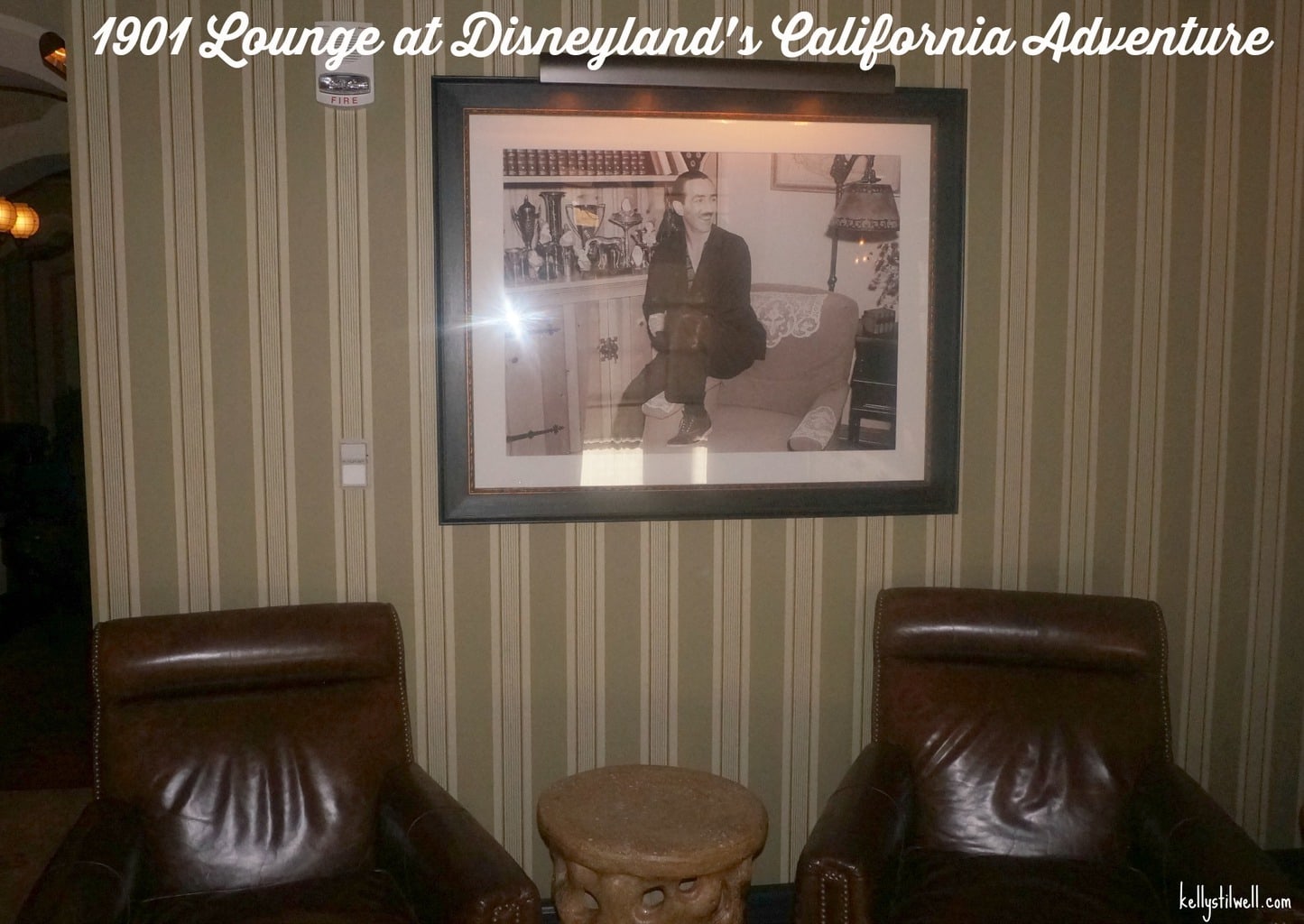 When we told them we were taking a California Coast Family Road Trip, they invited us to meet them for cocktails at Club 1901 followed by dinner at Club 33.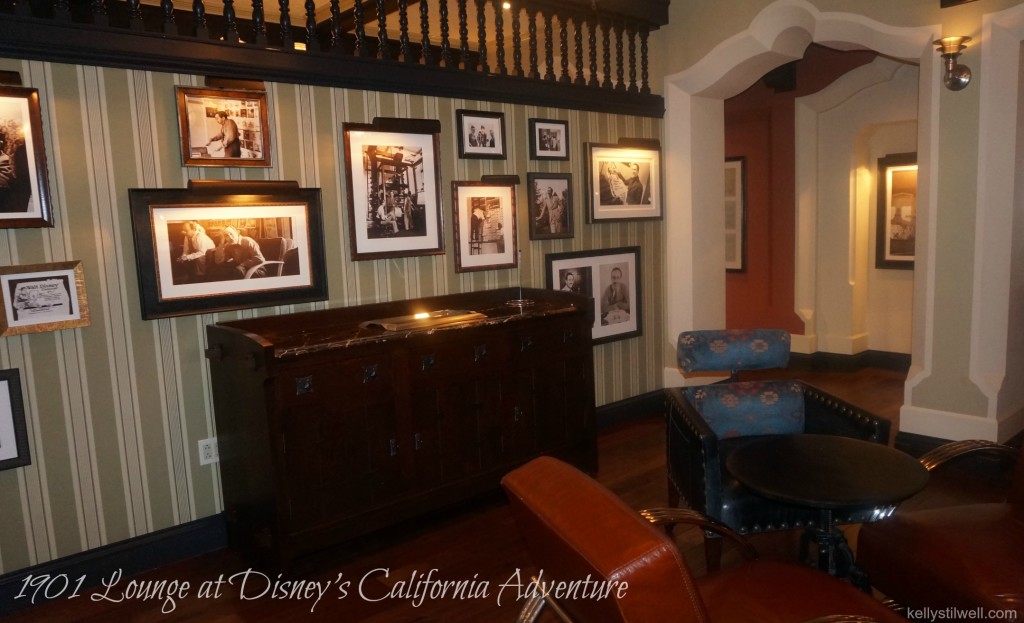 If you aren't familiar with the 1901 Lounge, let me bring you up to speed. In Carthay Circle Restaurant in Disneyland's California Adventure, you will find one door leading to the private, member-only 1901 Lounge, named after the year Walt Disney was born.

You must be a platinum member of Club 33 to enter the 1901 Lounge, or be a guest of a member. The first time we visited, we were told to knock on the door and let the host or hostess know who we were there to see. It reminded me of seeing an old movie where someone had to let you into a speakeasy. Even this time, where we entered with members, we had to wait for someone with authority to let us in.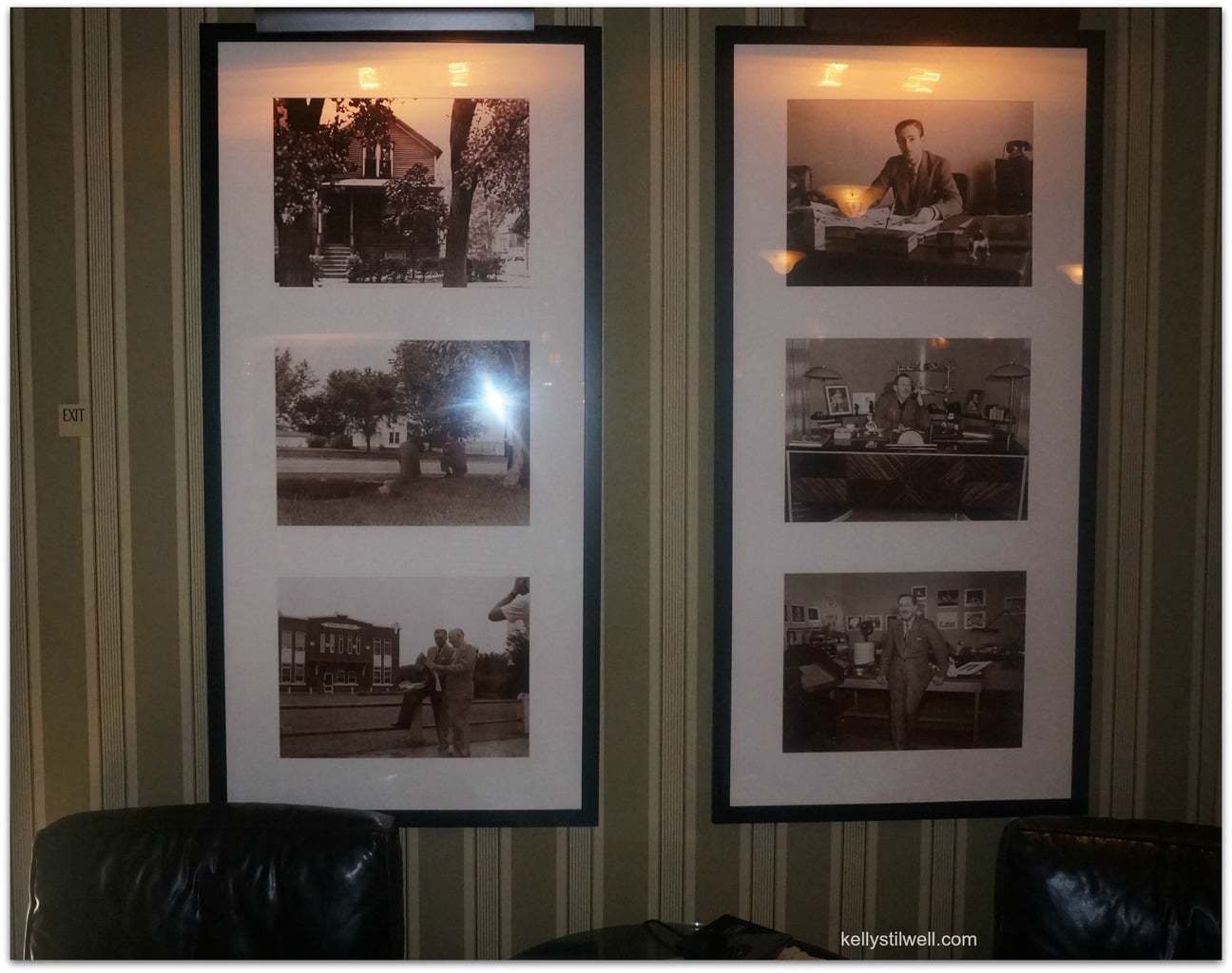 Walking in to the Lounge is like entering the private living room of Walt Disney himself, with memorabilia and photos of Walt along with his employees and associates lining the walls. The boxes you see on the shelves below hold scripts. The Minnie & Mickey are vintage. This is indeed a special room.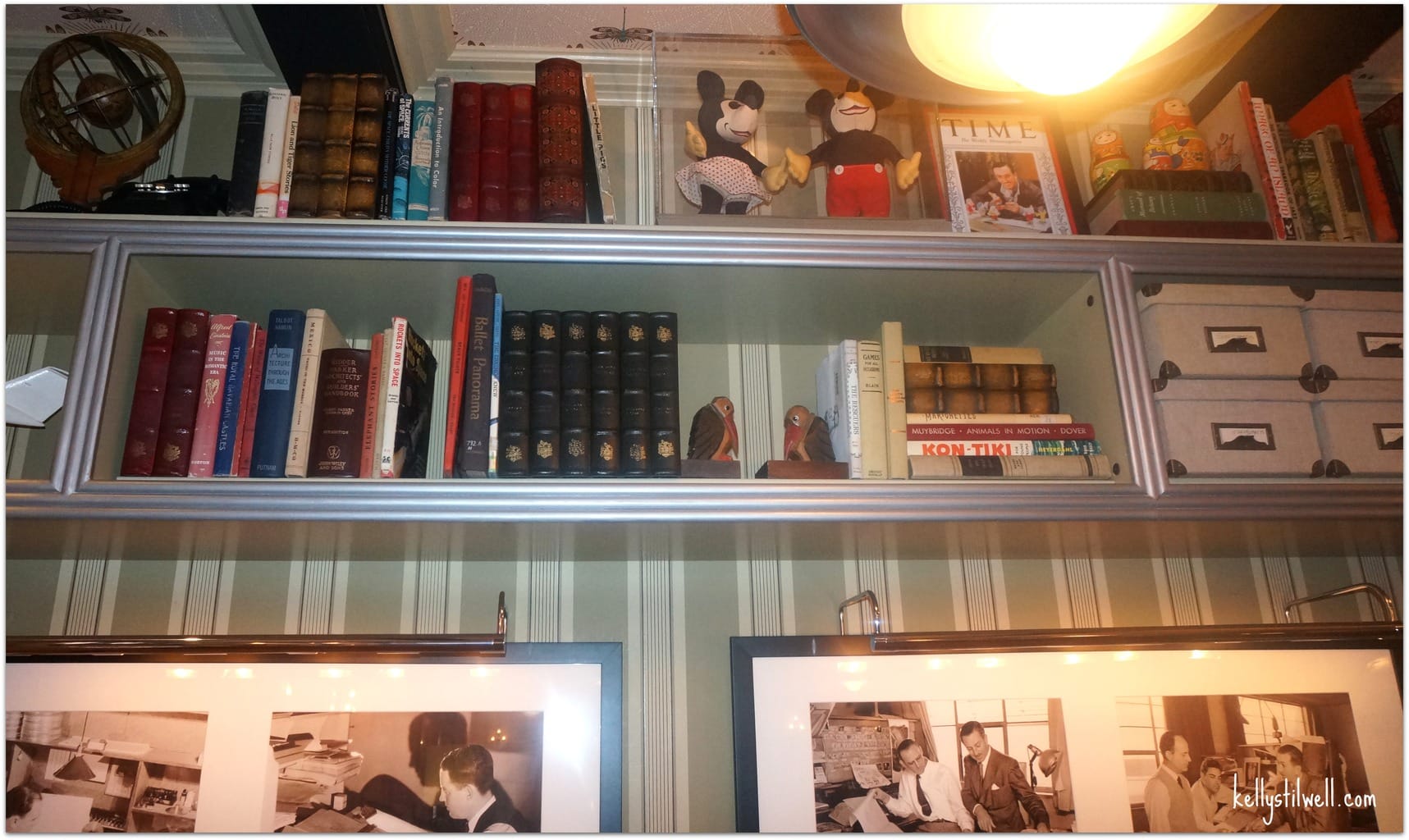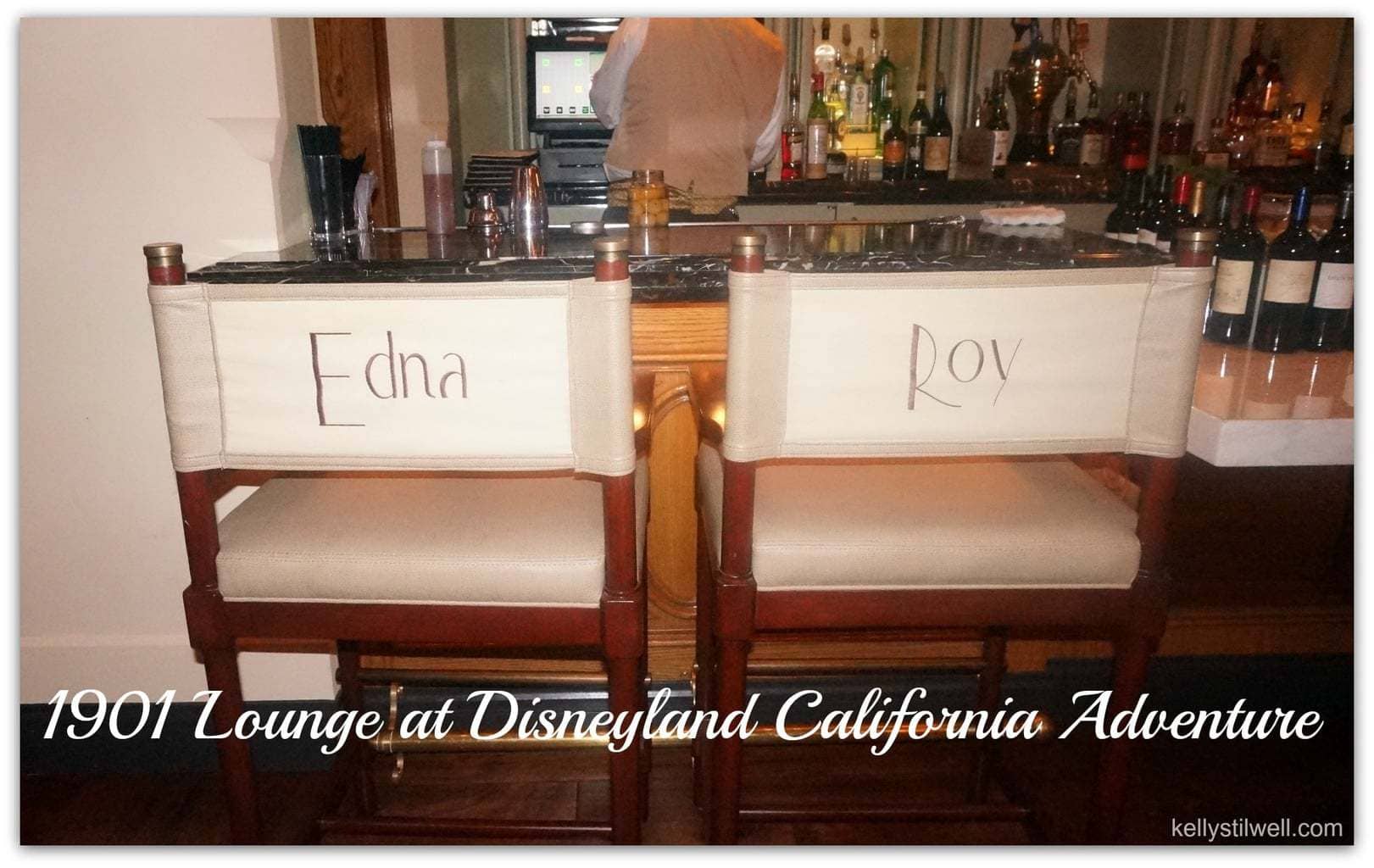 We sat on the side of the Lounge near the bar. In front of the bar are two sets of director's chairs, one pair for Walt and Lillian, the other for Roy and Edna. I remembered being so touched by this the first time I saw it.


The other side has tables and chairs spread throughout the room for friends to gather and enjoy a drink and conversation. I enjoyed a glass of wine from a great selection, my husband had his before dinner martini, and our girls had the Raspberry Lemonade, which looked pretty delicious.

The 1901 Lounge reminds me a lot of clubs I visited in Washington, DC when I was a stockbroker. Though the mood is light, the atmosphere has a business feel to it, and you can imagine Walt gathered with associates to discuss his plans for the next movie or other business venture. Of course, what makes the room extra special are all the framed photographs.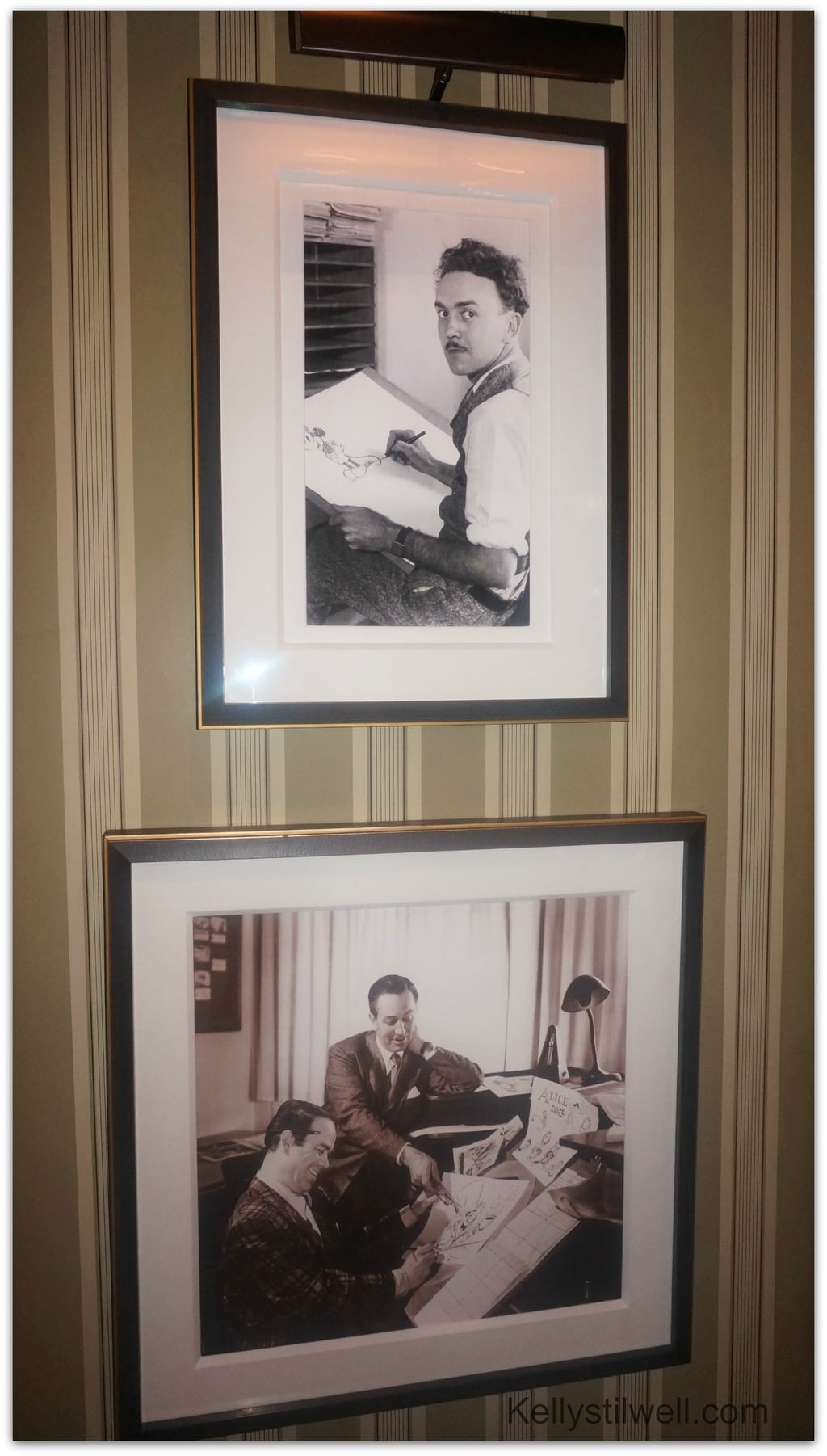 Without a doubt, the thing that stayed with me since that first visit was this hallway. Every so often, you will see the shadow of Walt Disney walk by the back wall. It gave me goosebumps.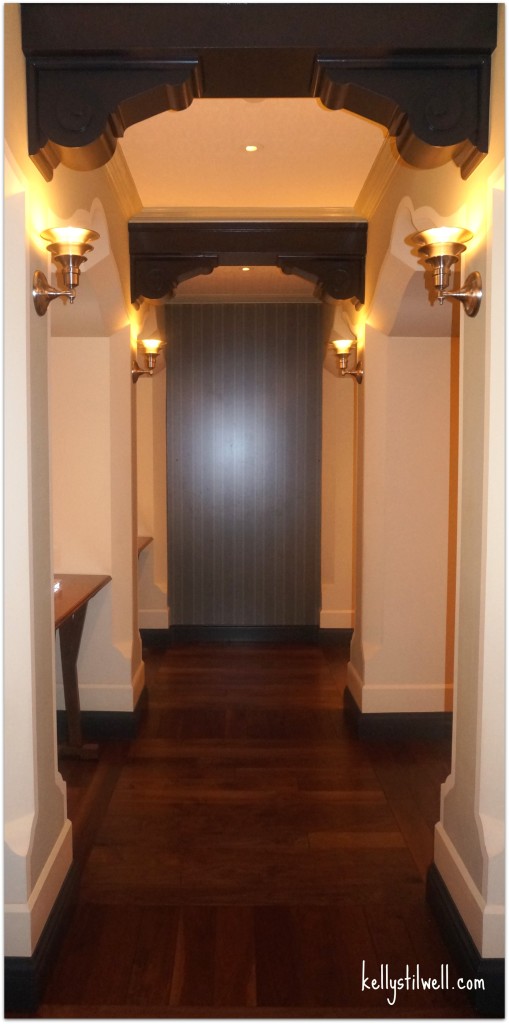 I wish I could have taken video of it, but we weren't at the club for very long. Besides, I've actually seen video of it on Youtube, and it doesn't do it justice at all. I think I'd rather just believe it's part of the Disney magic, and leave it to your imagination.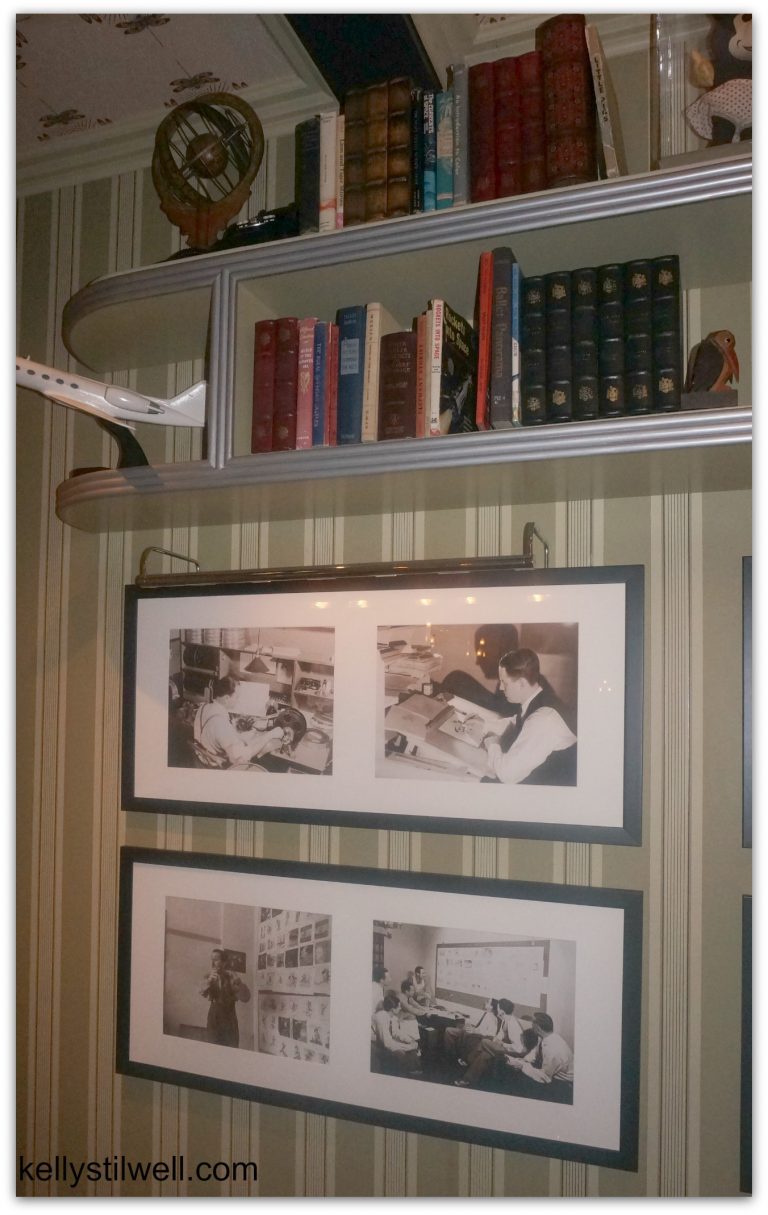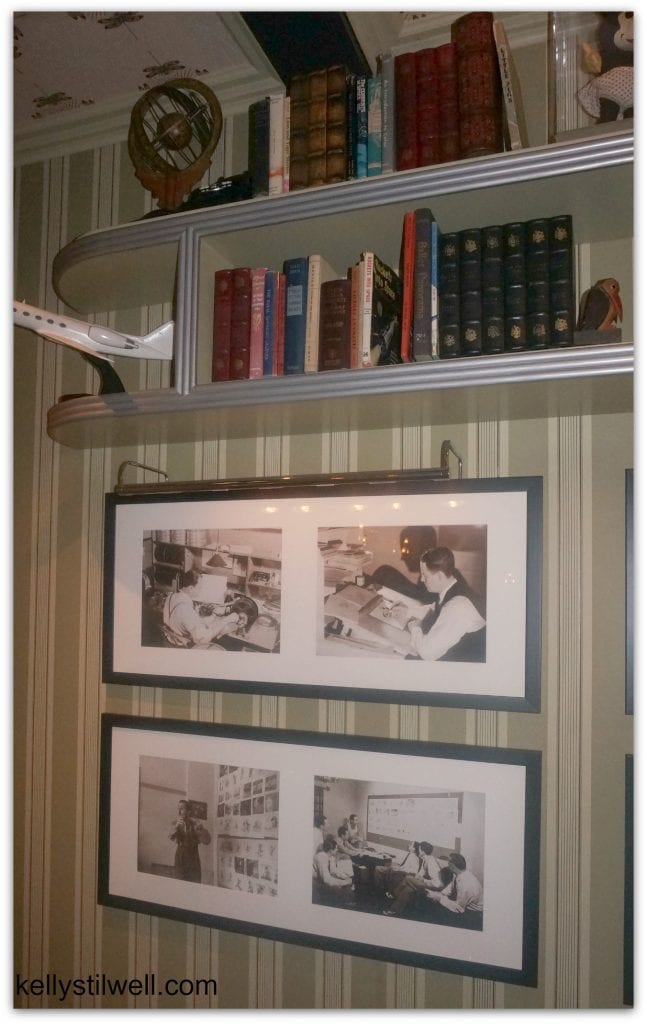 Above the photographs is a replica of Walt Disney's plane. I could have wandered this room for hours.
Walt Disney said, If you can dream it, you can do it. It is said that he dreamed of a place like 1901 where he could bring his associates. It's heartbreaking that he passed away before the 1901 Lounge or Club 33 were completed.
It was a very special night to visit both Clubs. We hope we're able to do it again one day.
If you're planning to visit Hollywood on your trip, check out where to stay in Beverly Hills.