Who's ready for Christmas cookie recipes? It's almost that most wonderful time of the year! Actually, according to Walmart, we've been in the Christmas season since the day after Halloween, but that's another story!!
Christmas Cookie Exchanges are so much fun, and I've put together a round-up of some of my favorite recipes to give you lots of options! Share this with your friends! I'd so appreciate the love!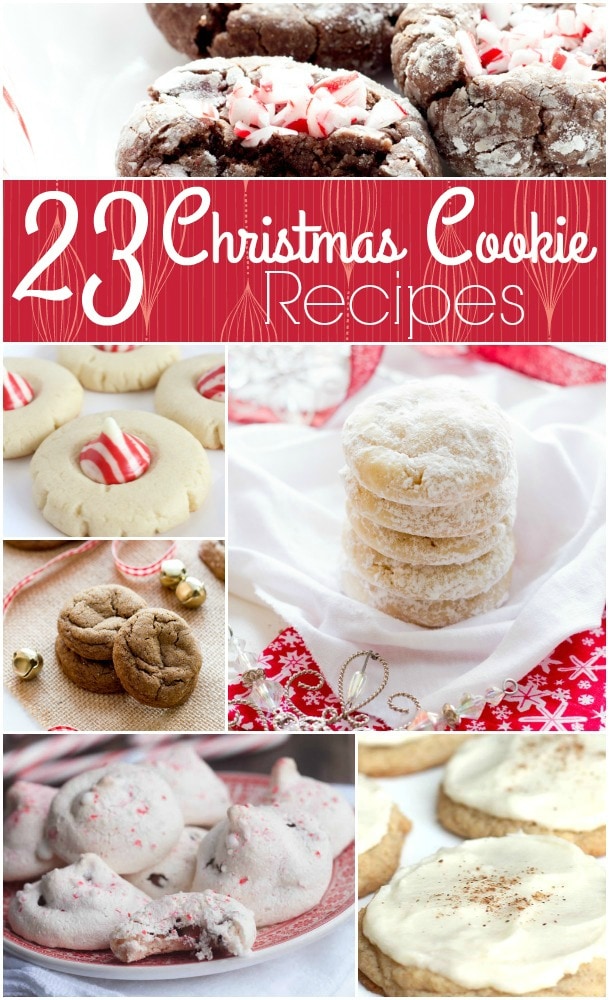 Pin This To Pinterest for Later!

Cookies are always a perfect dessert idea and make a great gift idea, too! Need a hostess gift? Put a dozen cookies in a gift bag along with the recipe! Let your hostess know they can be frozen for a treat after the holidays, too!
Favorite Christmas Cookie Recipes
White Chocolate Covered Oreos | Food, Fun & Faraway Places
Adding a little Christmas Cheer to everyone's favorite cookie is so easy with this technique. Grab the kids to give you a hand and have an afternoon of Christmas cookie fun for all!
These are easy to make and such a beautiful presentation! And who doesn't love Oreos?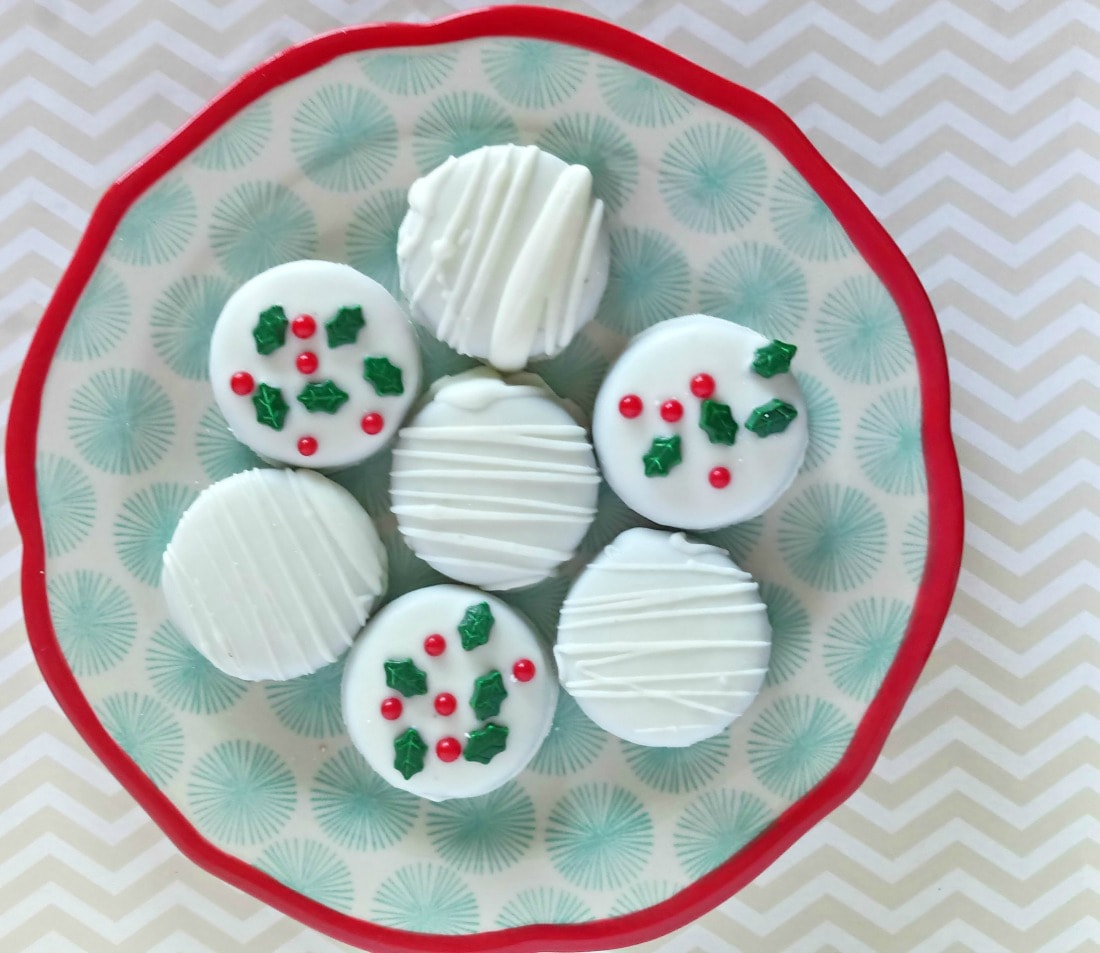 Double Chocolate Peppermint Crunch Cookies from Food, Fun & Faraway Places
This chocolatey delight is perfectly complemented with tiny bits of peppermint to make this wintery favorite! They're so tasty you'll want to make them all year long!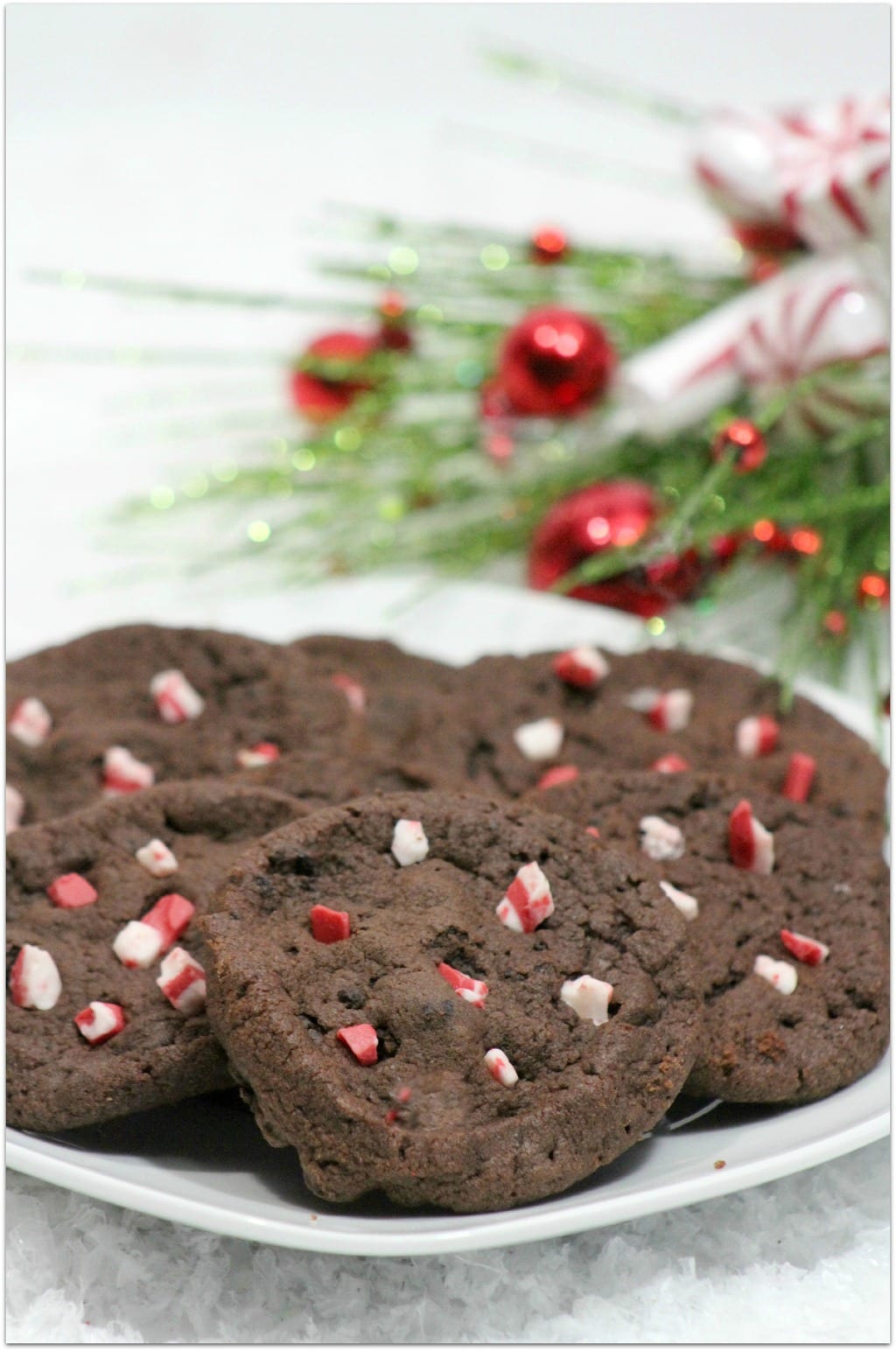 Cranberry Cookies with White Chocolate Drizzle from Food, Fun & Faraway Places
Turn the most basic sugar cookie into something truly special that your whole family will love. Full of juicy cranberries and a luscious white chocolate drizzle they're sure to be a hit!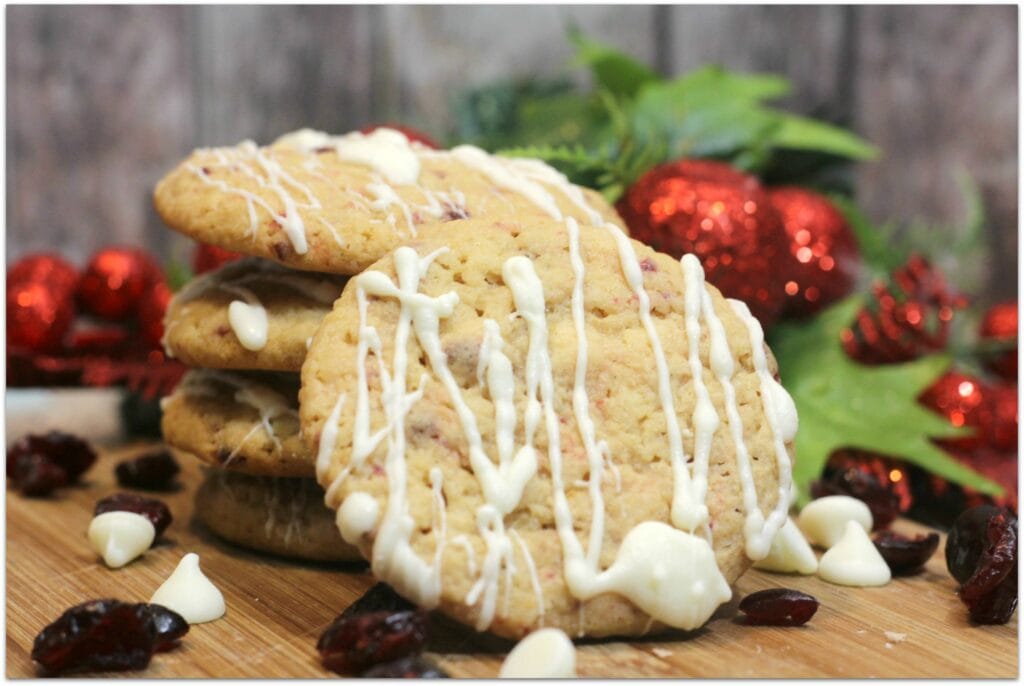 Polar Bear Nutter Butter Cookies from Food, Fun & Faraway Places
Everyone loves a good chocolate and peanut butter combination and these cookies are no exception. With marshmallow ears and googly icing eyes, these little cuties are almost too adorable to eat!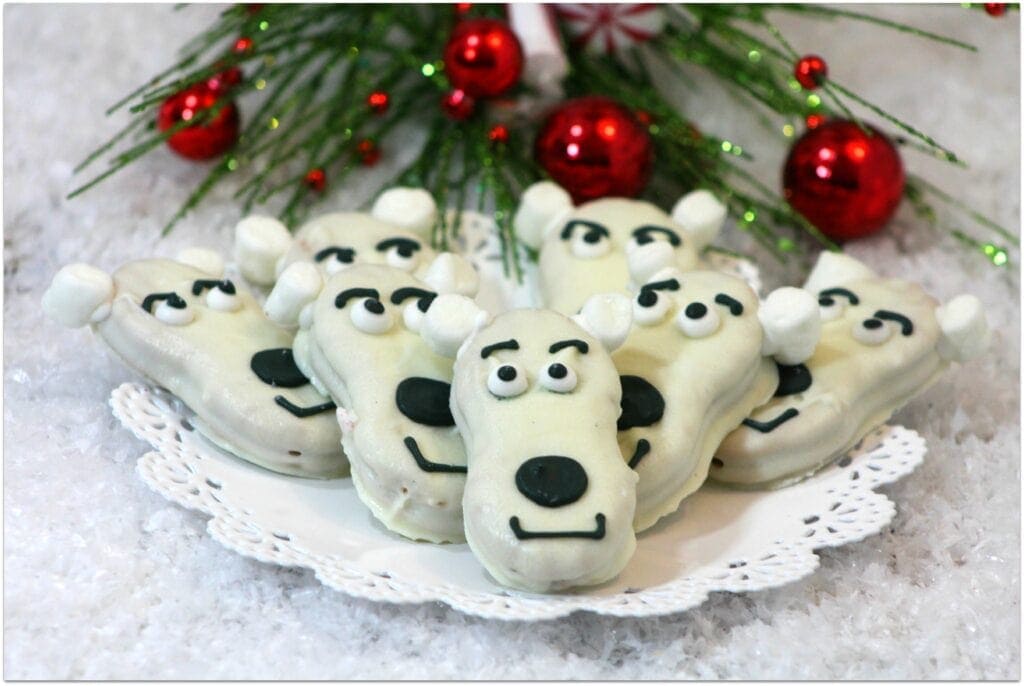 Santa Mickey Sugar Cookies from Food, Fun & Faraway Places
Santa Mickey cookies are fun to make and delicious to eat! They are great for your own holiday party or to give as a gift. You'll want to make them again and again!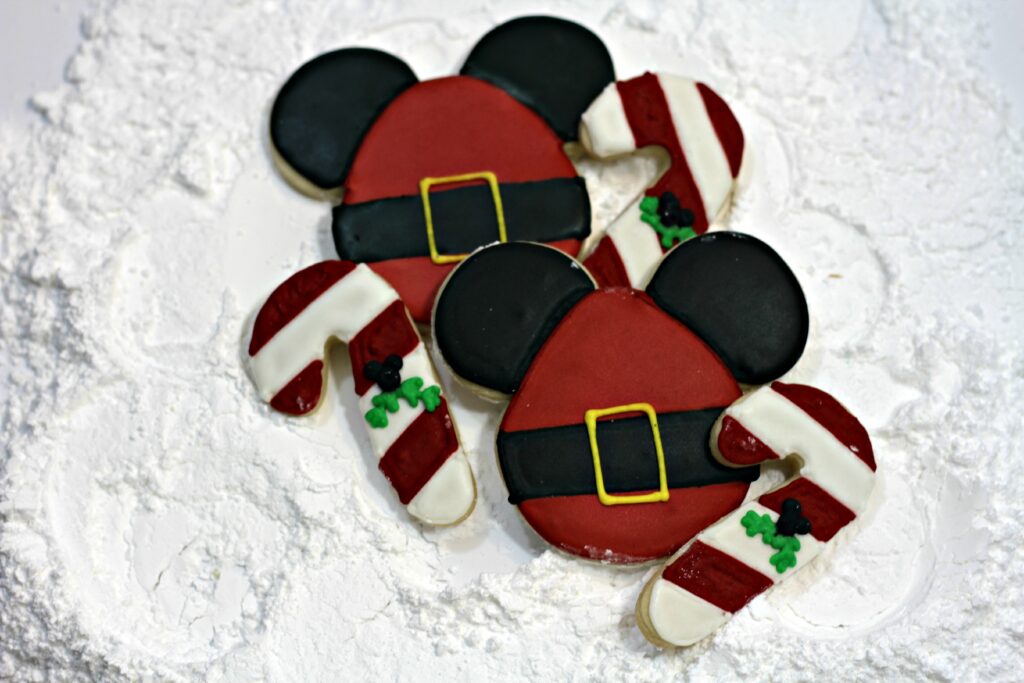 Kentucky Butter Cookies with Bourbon Glaze from Food, Fun & Faraway Places
Sprinkled with tiny bits of peppermint candy, these bourbon-glazed butter cookies are smoothe and delicious with just a bit of crunch! Keep the kiddies away from these tasty adult treats!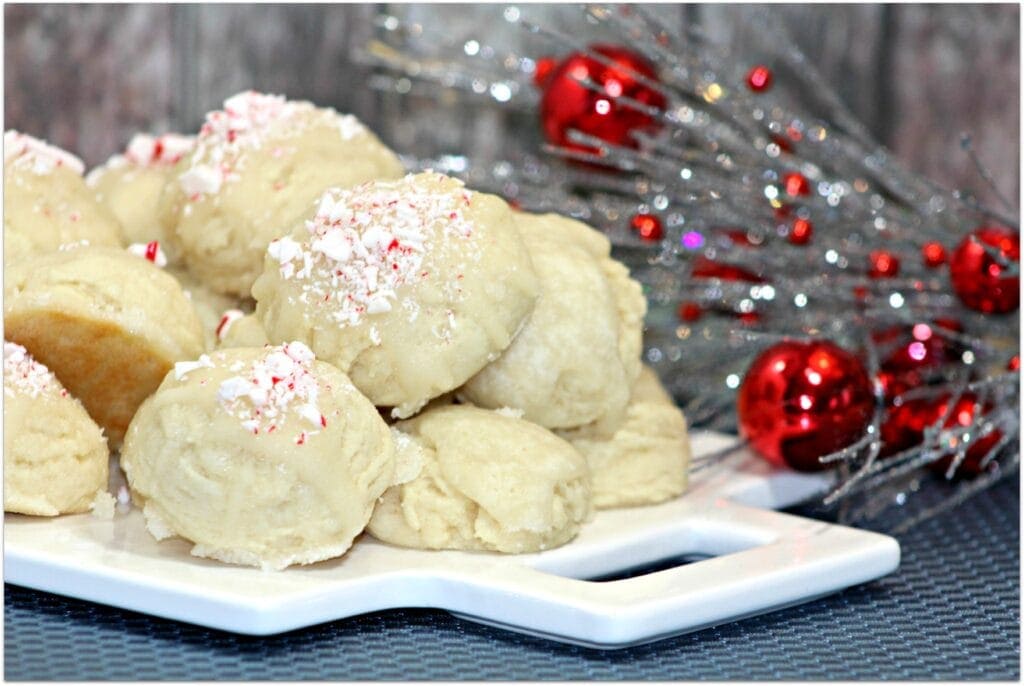 Hidden Mickey Candy Cane Cookies from Food, Fun & Faraway Places
Peek-A-Boo I see you! Kids young and old will love to help decorate these precious little candy cane shaped cookies! Not just adorable but delicious too!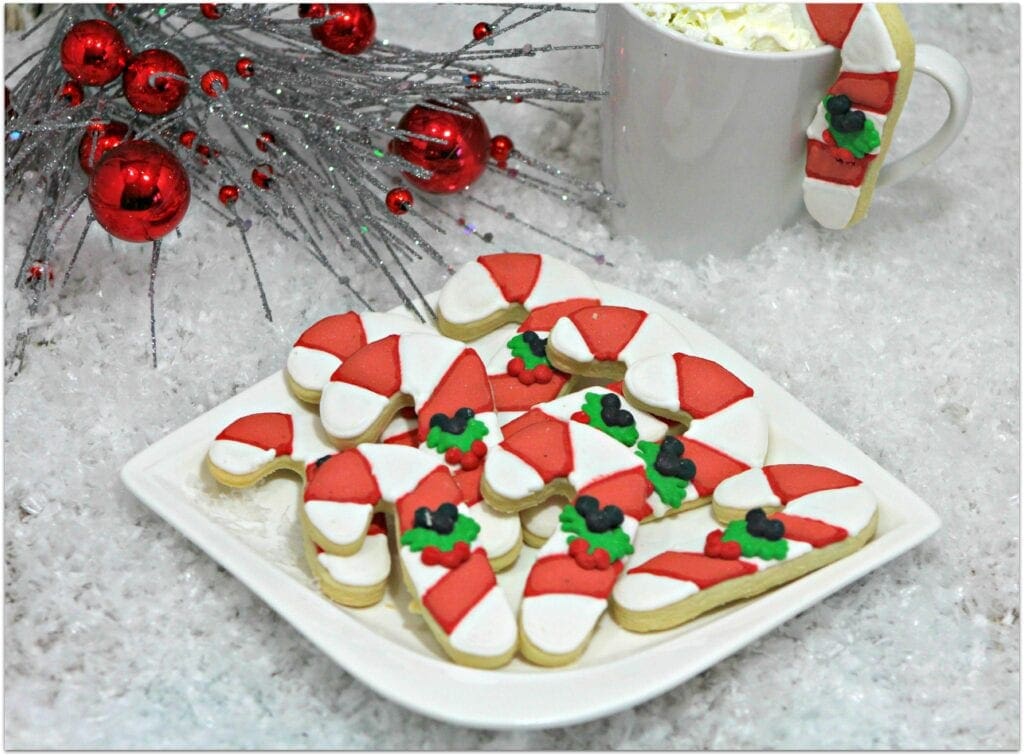 Peppermint Mocha Cookies from Food, Fun & Faraway Places
This cookie recipe has just the right amount of rich chocolate and refreshing peppermint to make the perfect holiday cookie! Simple and fun to make they'll be a crowd-pleaser all through the season!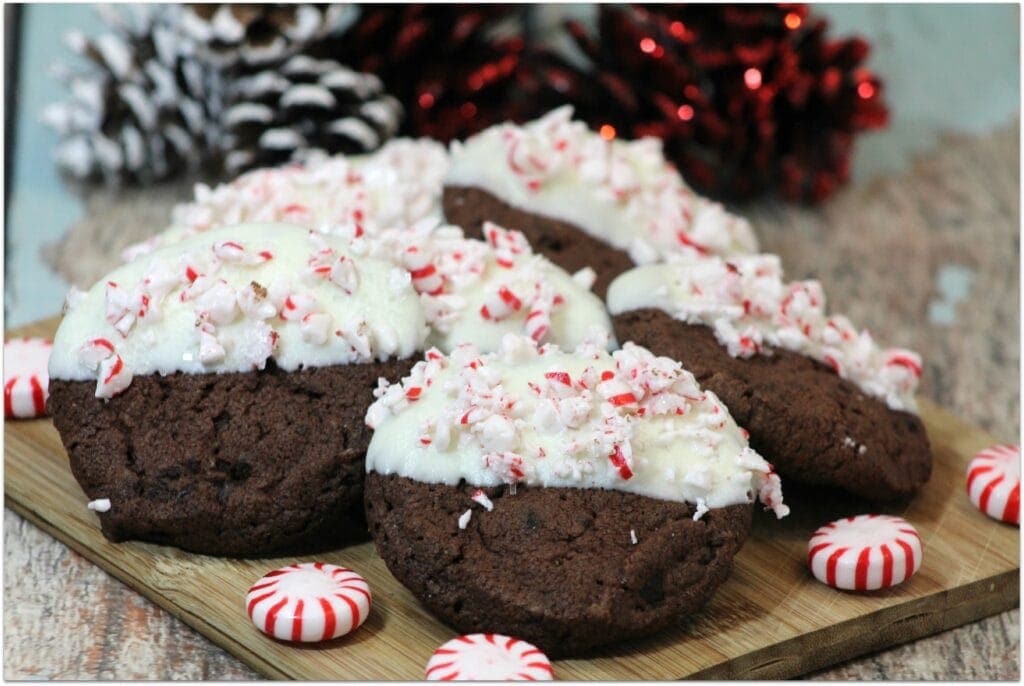 White Chocolate Cranberry Oatmeal Cookies from Food, Fun & Faraway Places
The name says it all! Plump juicy cranberries are the best friends of creamy white chocolate chips in this delightful oatmeal cookie! A little crunchy and a little chewy makes for a lot of YUMMY!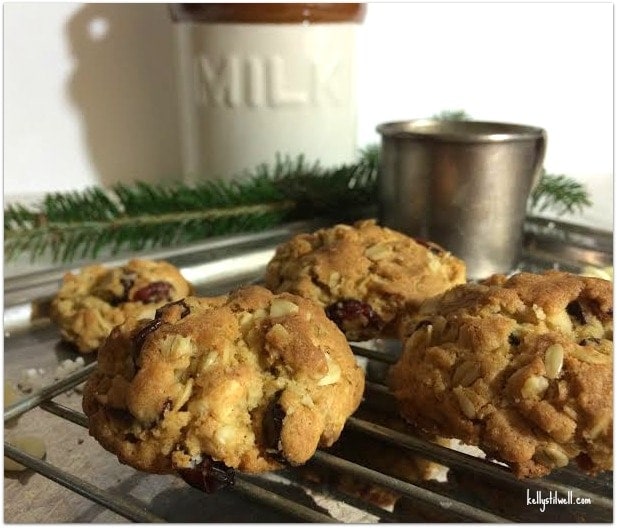 Shortbread Cookies from An Italian in my Kitchen
Mama's little baby loves Short'nin', short'nin', Mama's little baby loves Short'nin' bread! Or in this case, Cookies! With just a few ingredients they couldn't be easier to make. Cut them into your favorite shape and enjoy any time of the year!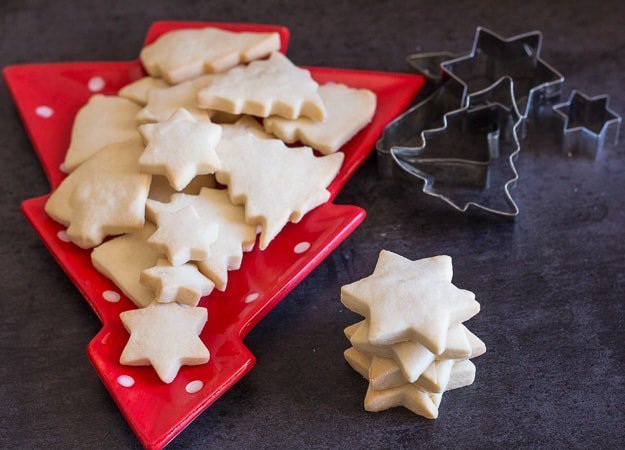 Adorable Santa Cookie Pops from Life with 4 Boys
Not only adorable but delicious and fun to make! Spend an afternoon with the kids or grandkids and get ready for the holidays in style!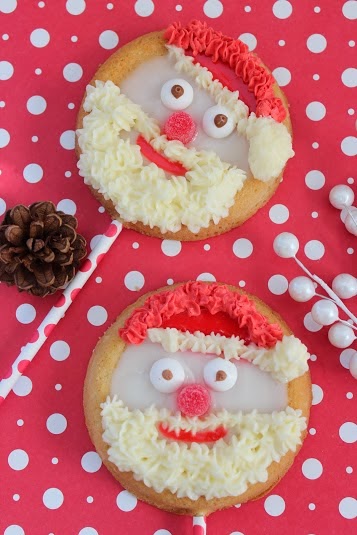 Gingerbread Cookies from Amanda's Cookin'
These little gems can be made into the traditional Gingerbread Men or any shape you like. They're soft and chewy and yummy in any shape!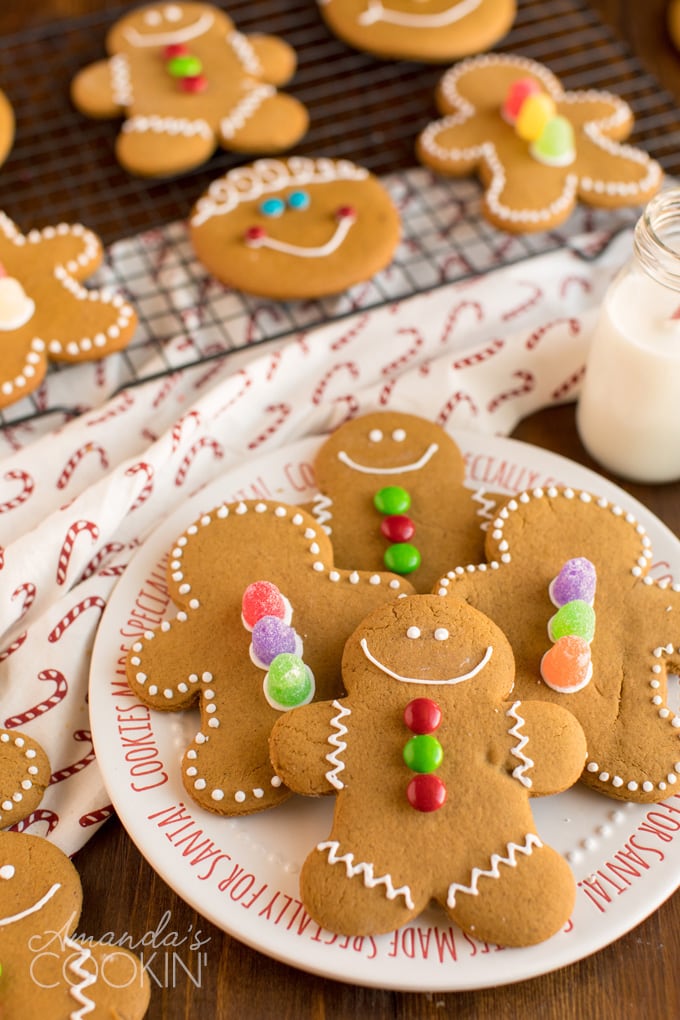 Wilton Christmas Gingerbread Cookies from Finding Zest
Crunchy and delicious, these little gingerbread men will bring the joy of Christmas to any occasion. Fun to decorate and equally as yummy, your family and friends will love them!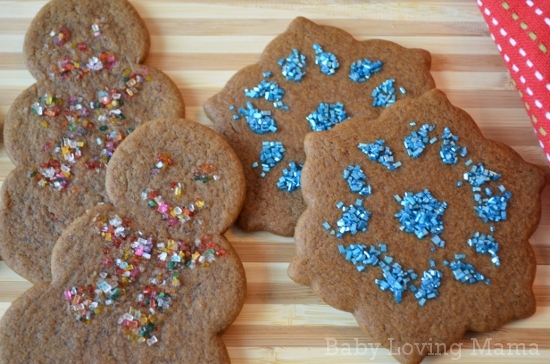 Peppermint Kiss Cookies from Thrifty NW Mom
Turn your basic sugar cookies into a festive favorite everyone will enjoy! With just a few ingredients this easy recipe will soon make the list of 'must-make' cookies every year!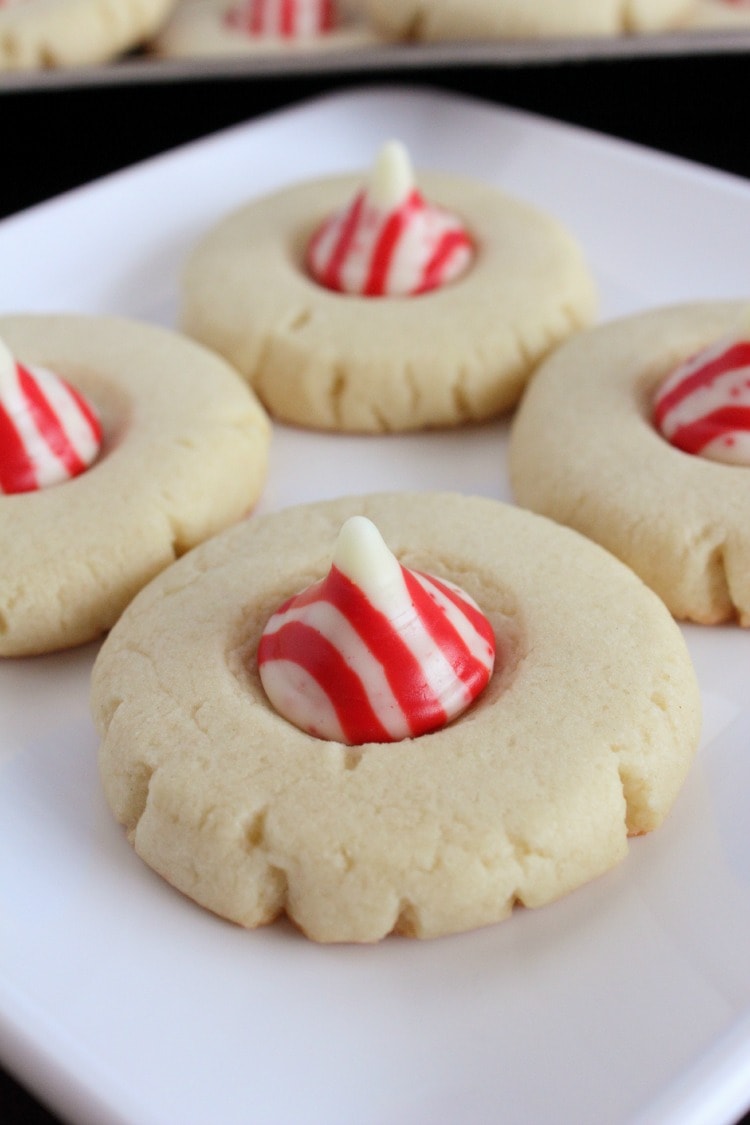 Chewy Gingerbread Cookies from Wholefully
Soft and chewy on the inside with just the right amount of gingery snap on the outside, this cookie is the best of both cookie worlds! Make sure to make extra they disappear fast!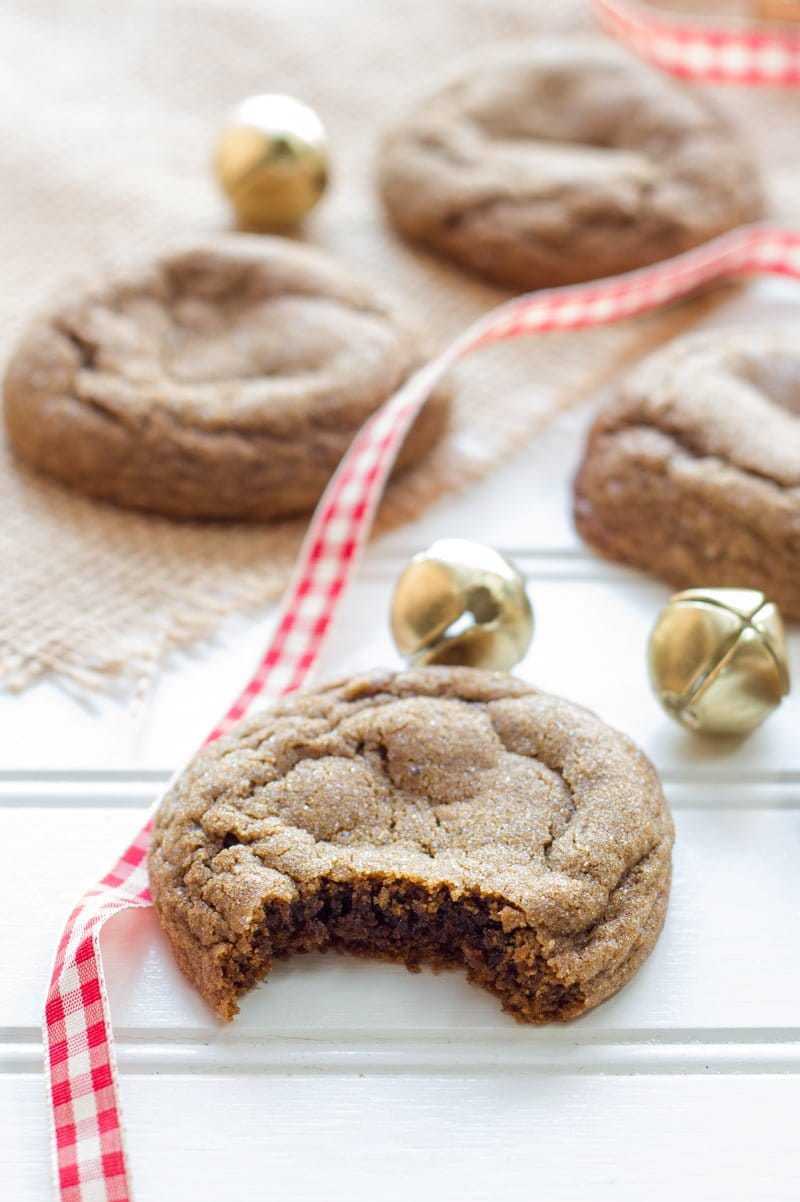 Grandma's Sugar Cookies | Amanda's Cookin'
The classic cookie recipe brings to mind snowy winter evenings and the wonderful aroma of Christmas at Grandmas. Soft and chewy this tasty treat is sure to make everyone happy.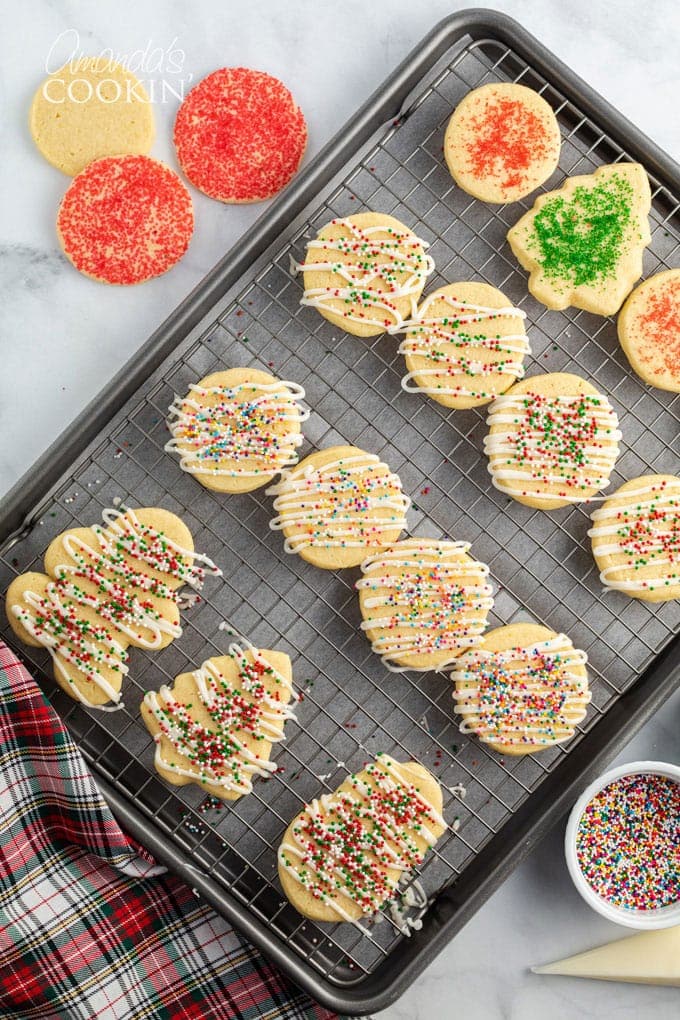 Christmas Funfetti Cookies from Love to Be in The Kitchen
Adding some sprinkles to the recipe is a great way to make the humble sugar cookie a festive favorite! Make some of these chewy treats for a class party, to give as gifts or make them for a party of your own!!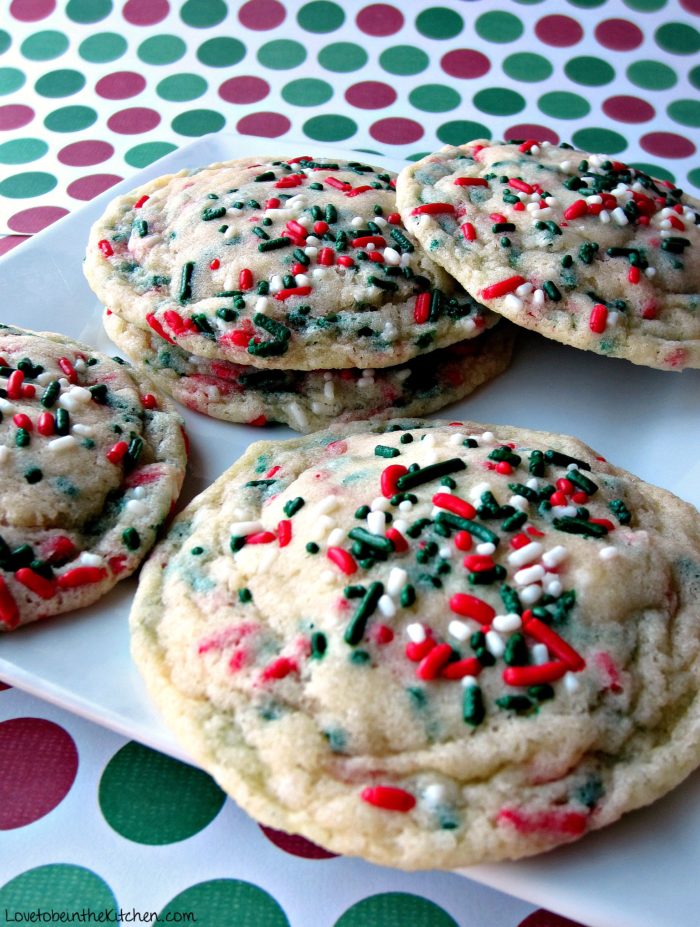 Chocolate Candy Cane Gooey Butter Cookies from Wholefully
A chocolate fudge-like hunk of buttery goodness awaits when you bake up a batch of this Christmas cookie! Add some crushed candy cane pieces to top them off and you hold cookie perfection in your hand!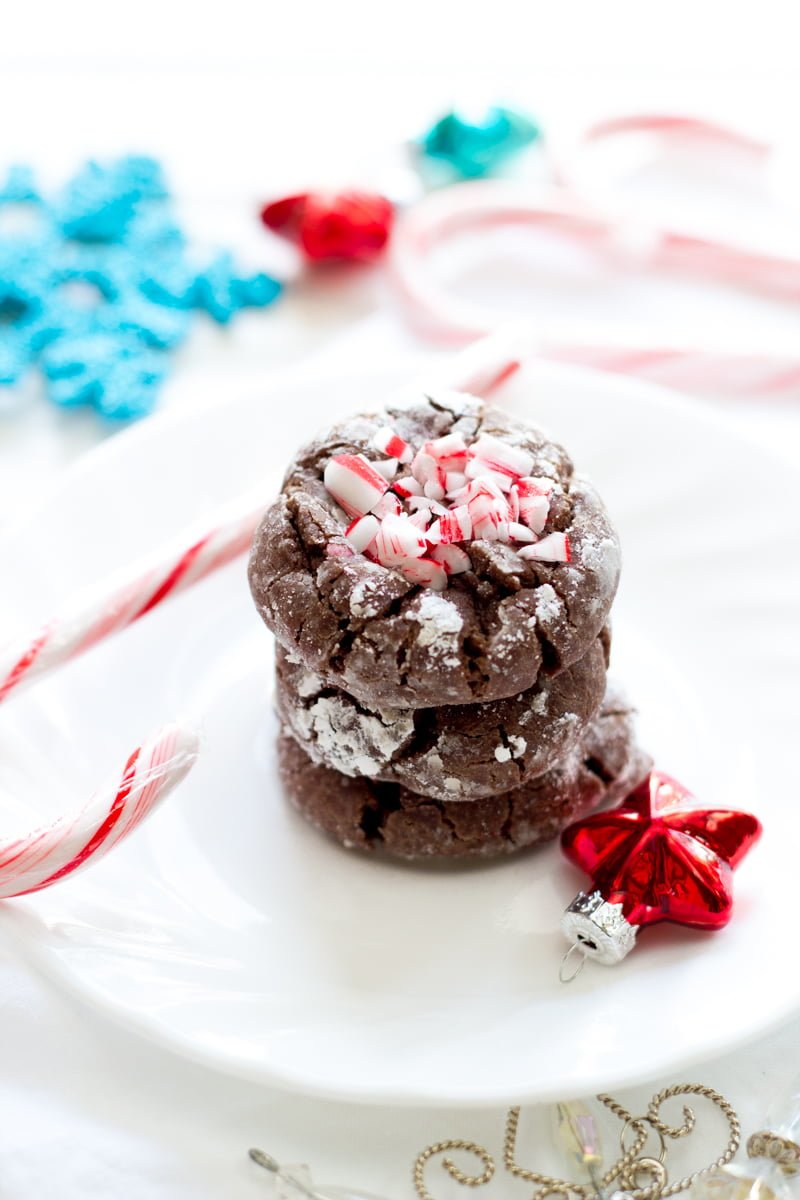 Candy Cane Meringue Cookies from Bless this Mess
Sweet, crunchy and oh so yummy. These delicate little cookies are light and crispy with just the right hint of peppermint to delight every tastebud!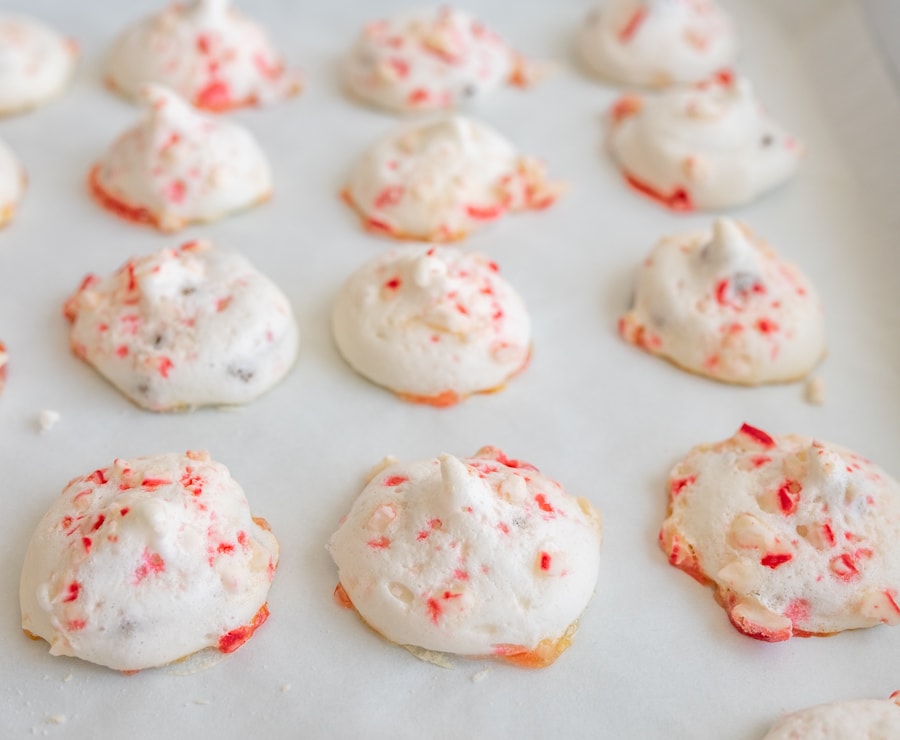 Chewy Lemon Snowdrop Cookies from Wholefully
Dusted with sweet powdered sugar and brimming with lemony tartness, this little cookie packs a punch of delicious chewy flavor that will surprise you!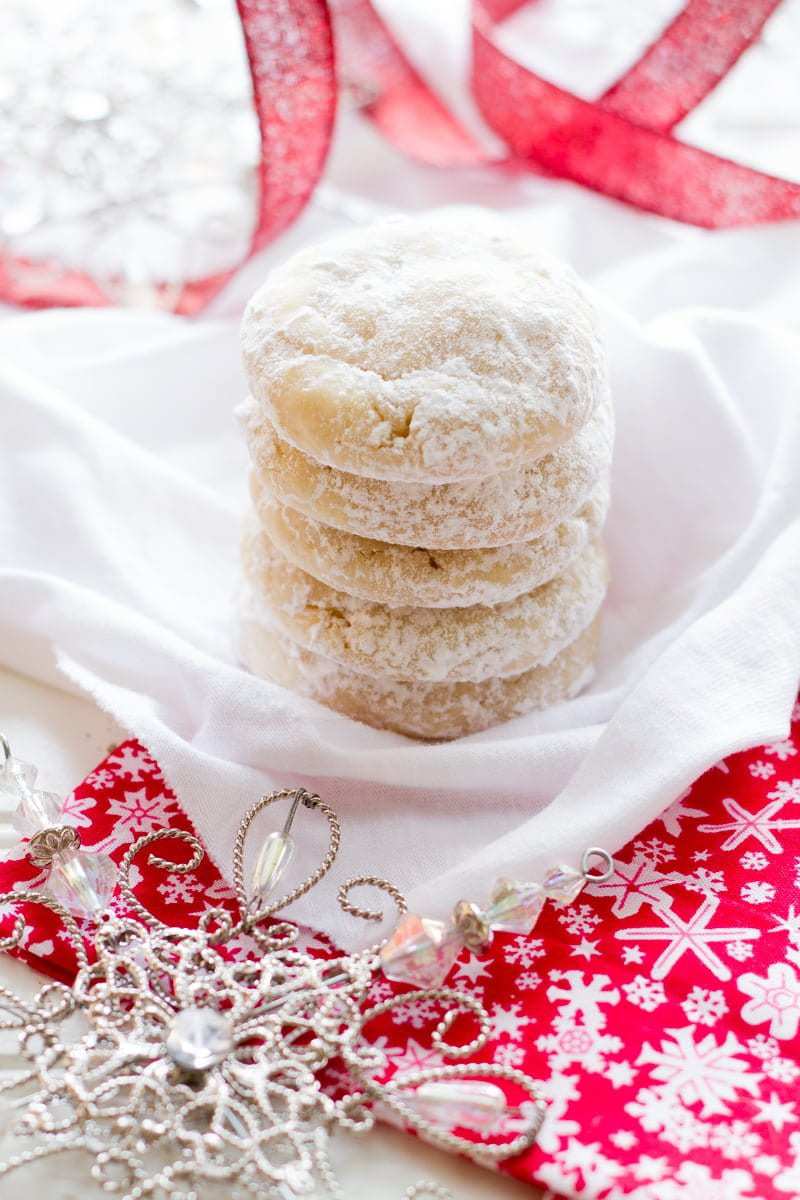 Dark Chocolate M&M Christmas Cookies | Love to Be in The Kitchen
These soft chewy chocolate chip cookies are rich and flavorful! Add decorative M&M's to this easy to make cookie and you turn them into rich and flavorful Christmas favorite!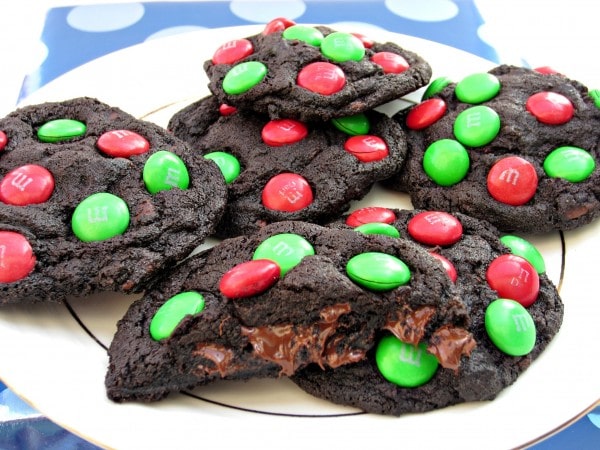 Which of these cookies will you make first? Looking for more Christmas deliciousness? Here's a roundup of Christmas desserts your family will love! Looking for chocolate? This group is nothing but Chocolate Christmas desserts.
Thinking about a Christmas vacation? You can't go wrong in sunny Florida, and I have so many recommendations! From a stay at the Lighthouse Hotel in Key West, to Hawks Cay Resort Duck Key, to things to do in Naples, and even things on the other side of the state where there are so many things to do in Daytona Beach, we love having fun in the Sunshine State!
Let me know if you visit my area! You'll find a ton of things to do on Anna Maria Island, too!
Whether you're staying home or traveling, have a safe and wonderful holiday!
More Dessert Recipes