There's no shortage of things to do in Naples Florida. This gorgeous getaway in Southwest Florida sits on the Gulf of Mexico and is known for its high-end shopping, golf courses, beautiful beaches, and those gorgeous palm trees.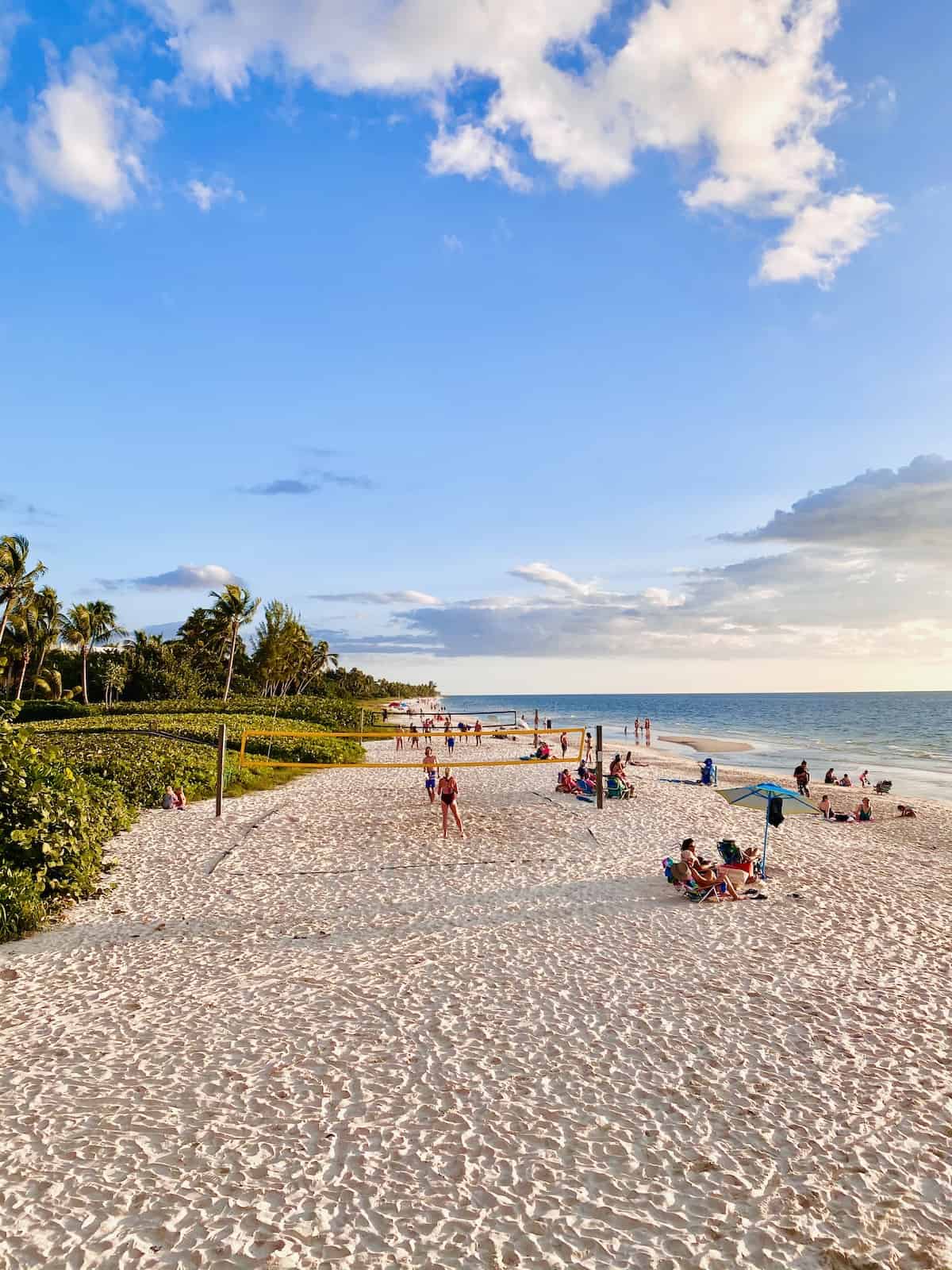 I remember driving to Florida from the Washington DC area many times, and I just couldn't wait to spot the first palm tree!
It's also home to the iconic Naples Pier, erected in 1888 and the city's symbol. Here, you'll find plenty of opportunities to fish, spot dolphins, bask in the sun on white, sugar sand beaches, and so much more.
If you're planning a trip to this beautiful destination be sure you make time to enjoy my favorite things to do in Naples Florida, the Paradise Coast.
Naples Activities
With so much to see and do in Naples and the surrounding area, I've opted to give you a "best of the best" overview of this beautiful city.
These are all things that I've personally done while in Naples, and they made for a truly relaxing and memorable travel experience. It's a bonus that most of these are outdoor activities!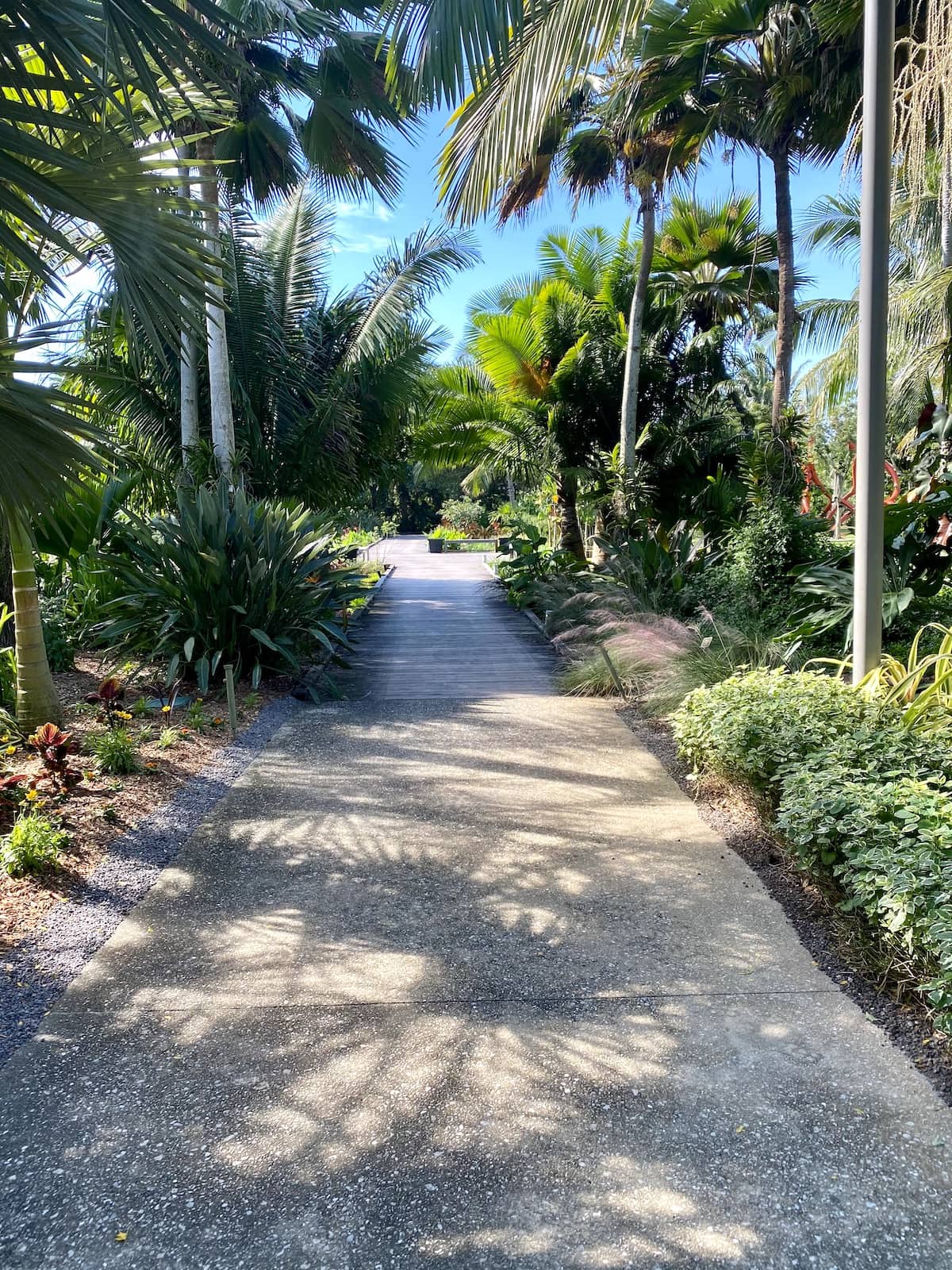 Don't try to do everything in a day. Remember, you're on vacation to unwind. Book an extra couple of days so you don't have to rush. A slower pace over more days makes for a more relaxing trip.
Spend a Day at the Beach
Spending a day at the beach in Naples is a great way to spend at least one day on your vacation. Take a good book along and do nothing but read and relax. Sounds good, doesn't it?
A beach day is more than just relaxing in the sun, it's one of the best things to do in Naples Florida. This city is home to some of the most beautiful beachfront in the entire country.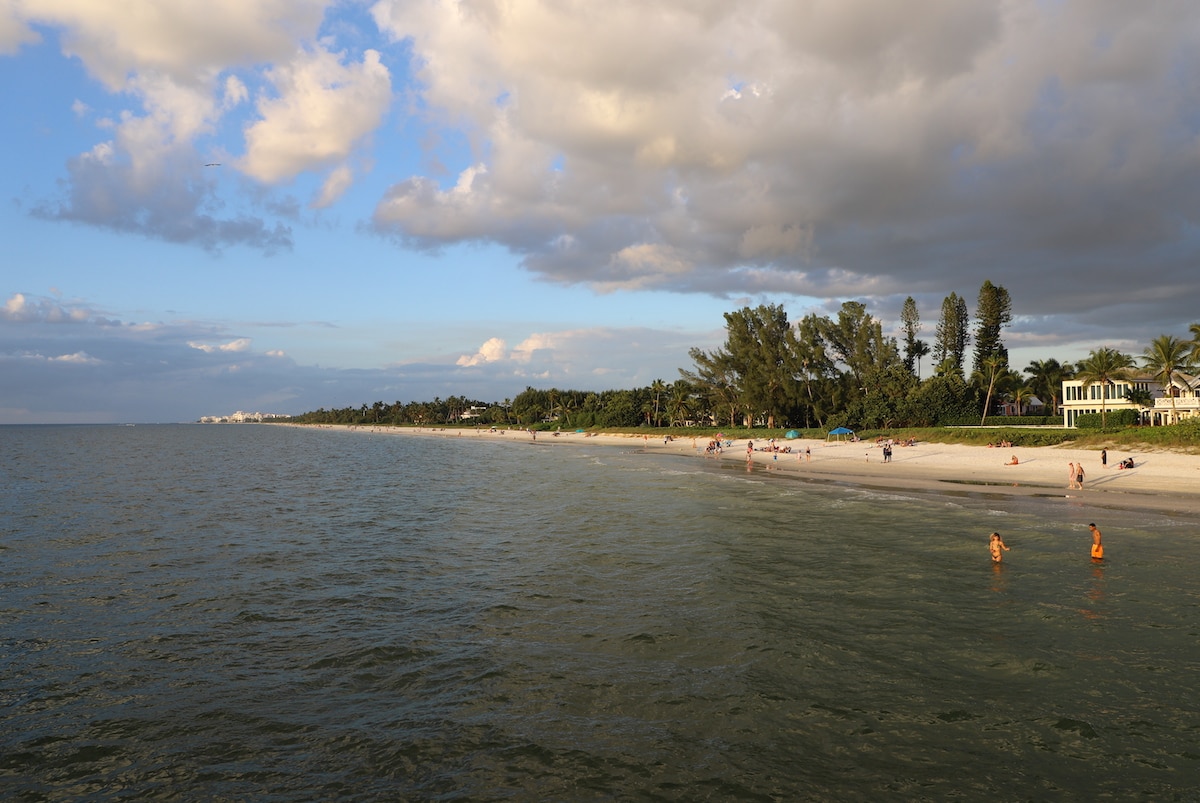 Gorgeous sand dunes lead into fine white sand that meets beautiful crystal clear calm waters on the Naples shoreline. And it's all waiting, inviting visitors to enjoy its serene views.
Sunbathe on the beach, head out into the surf for some water sports, or just float your cares away in the warm waters. Remember to bring your snorkel as you'll probably see marine life like tropical fish, stingrays, and you might even run into a Manatee!
Attend a Sea Turtle Program
You may find areas of the beach marked off with yellow tape and a sign letting you know to keep away from the sea turtle nests.
Kids will surely have questions, and one of the best ways to get their questions answered is to bring them to a sea turtle program through the Florida National State Parks. These events change all the time, so my best advice is to search sea turtles on the website.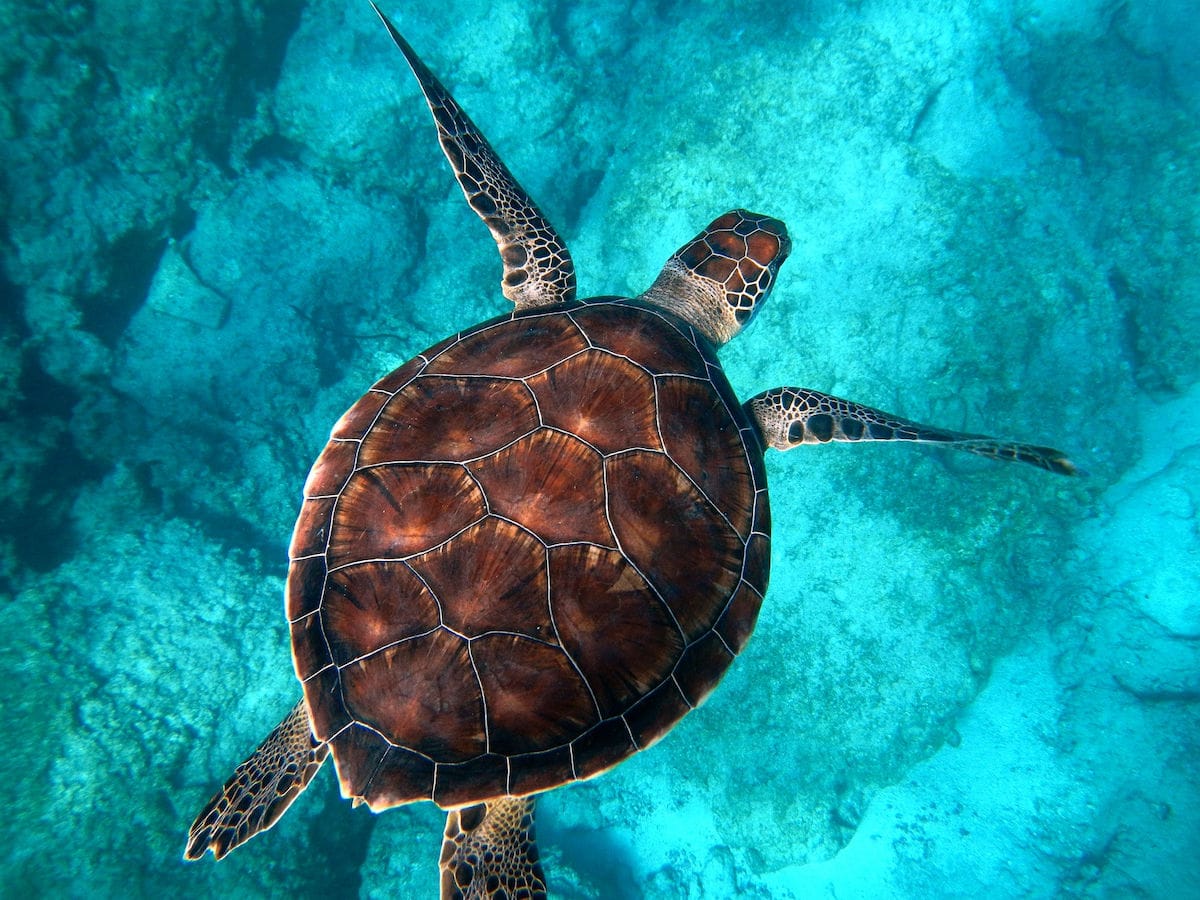 A ranger will explain about the life cycle of the sea turtles that visit this part of Florida every year to lay their eggs, and teach kids what they can do to protect them.
Sea turtle season runs March through October, and these events do fill up. It's a good idea to check ahead of time so you can reserve a spot. The program is included with paid park admission fee.
We have wonderful National Parks all over the state. Be sure to pack your sneakers and take a hike on one of the nature trails while you're there!
And if swimming with manatees is on your bucket list, you can do that a few hours away. Stay at Plantation Crystal River and they can help you book your trip, and your launch point is right on site!
Take a Boat Ride to Keewaydin Island
Many people don't know that Florida has more barrier islands than any other state. Keewaydin Island is one of the most popular islands, but you can only get there by boat. Hemingway Shuttle is an easy way to get there.
Though there are usually local vendors with food and drinks for sale, you can also pack and bring your own cooler to be safe. Note: there are no restrooms on Keewaydin Island.
Though Keewaydin Island is technically in Marco Island, it's only a 15 -20 minutes drive to get to the launch point of this trip, so you really should try to do it if you staying in Naples.
Shop on 5th Avenue
If you love to shop, you can't miss the shopping opportunities at Naples' 5th Avenue.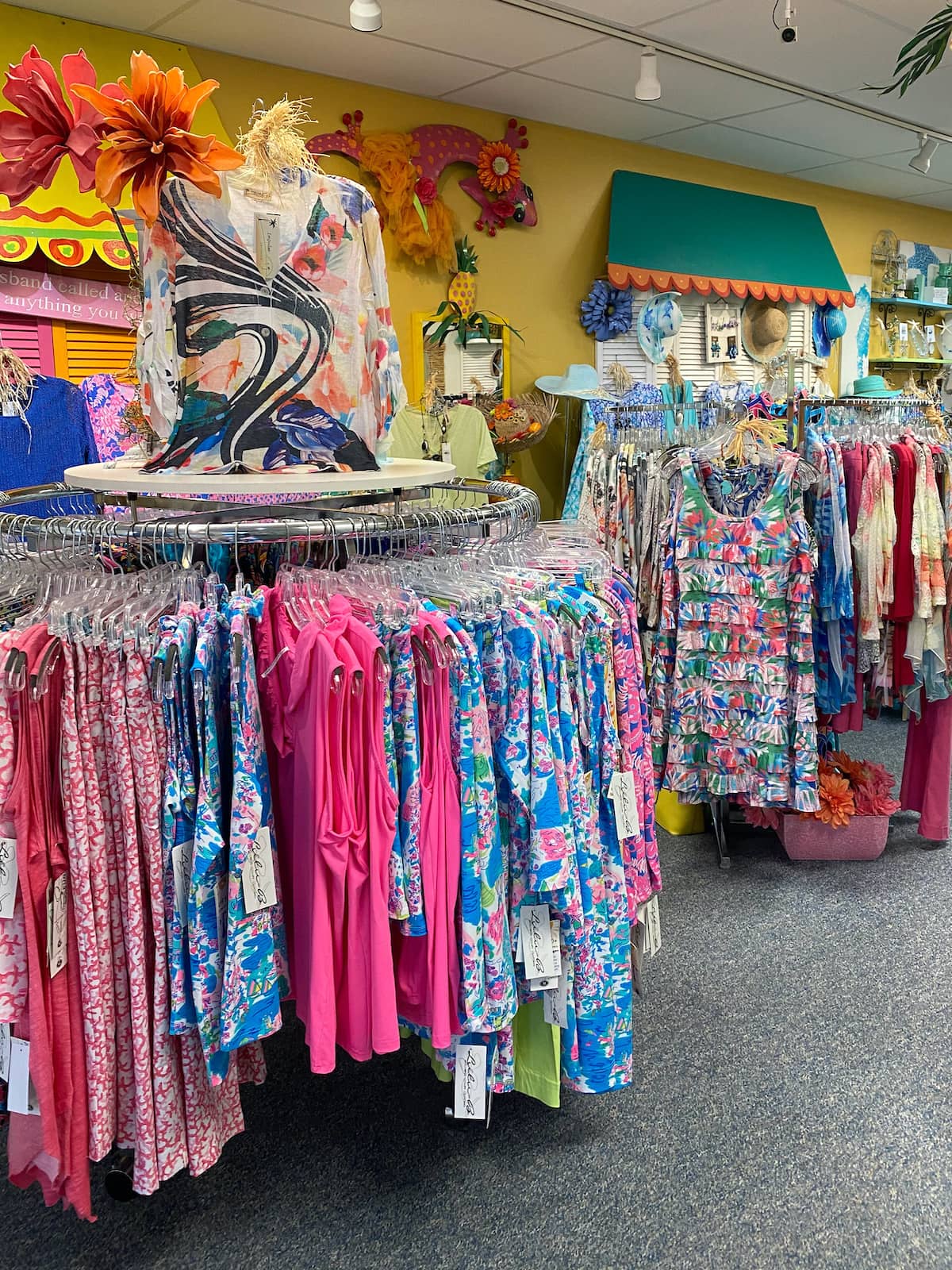 Located in Old Naples, 5th Avenue stretches from the Tamiami Trail to the city's sandy beaches and is home to an impressive collection of upscale fashion, artwork, cuisine, and entertainment options that shouldn't be missed during your trip.
Visit the Art Galleries in Downtown Naples
While you're on Fifth Avenue, stop into one of the art galleries. You'll find quite a few in between the clothing stores, decor shops, and restaurants. You might just find something to help you remember your vacation in Naples.
Have a Proper Tea at Brambles Tea Room
Brambles Tea Room offers an authentic British tea experience to all of its guests.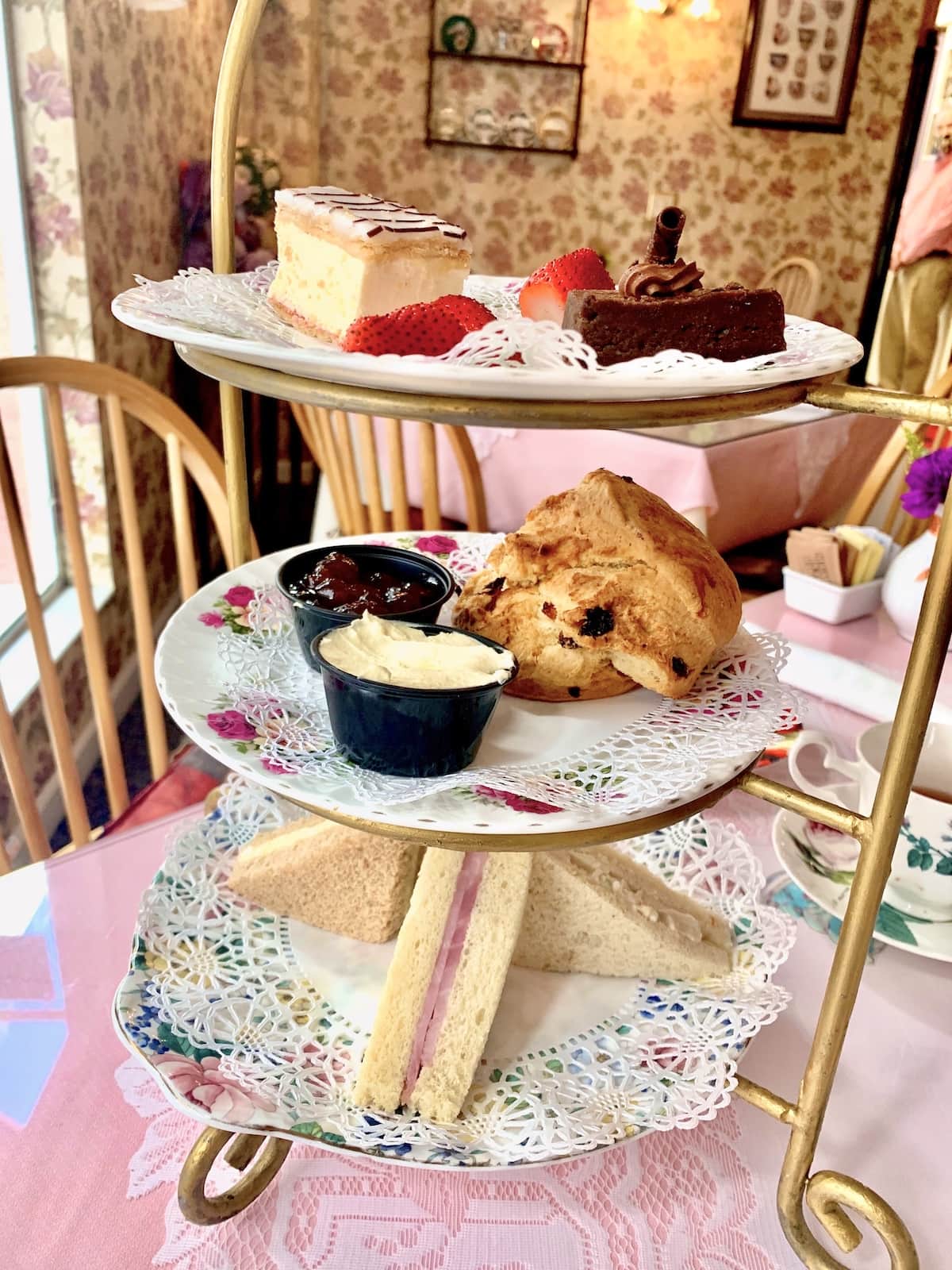 You'll enjoy a variety of delicious teas in an elegant atmosphere that is oozing with charm. To go with your tea, you'll be able to choose from a variety of scones, sandwiches, dessert items, and more.
Brambles Tea Room even has a Children's Christmas Tea Special and party options available. Grab a table outside.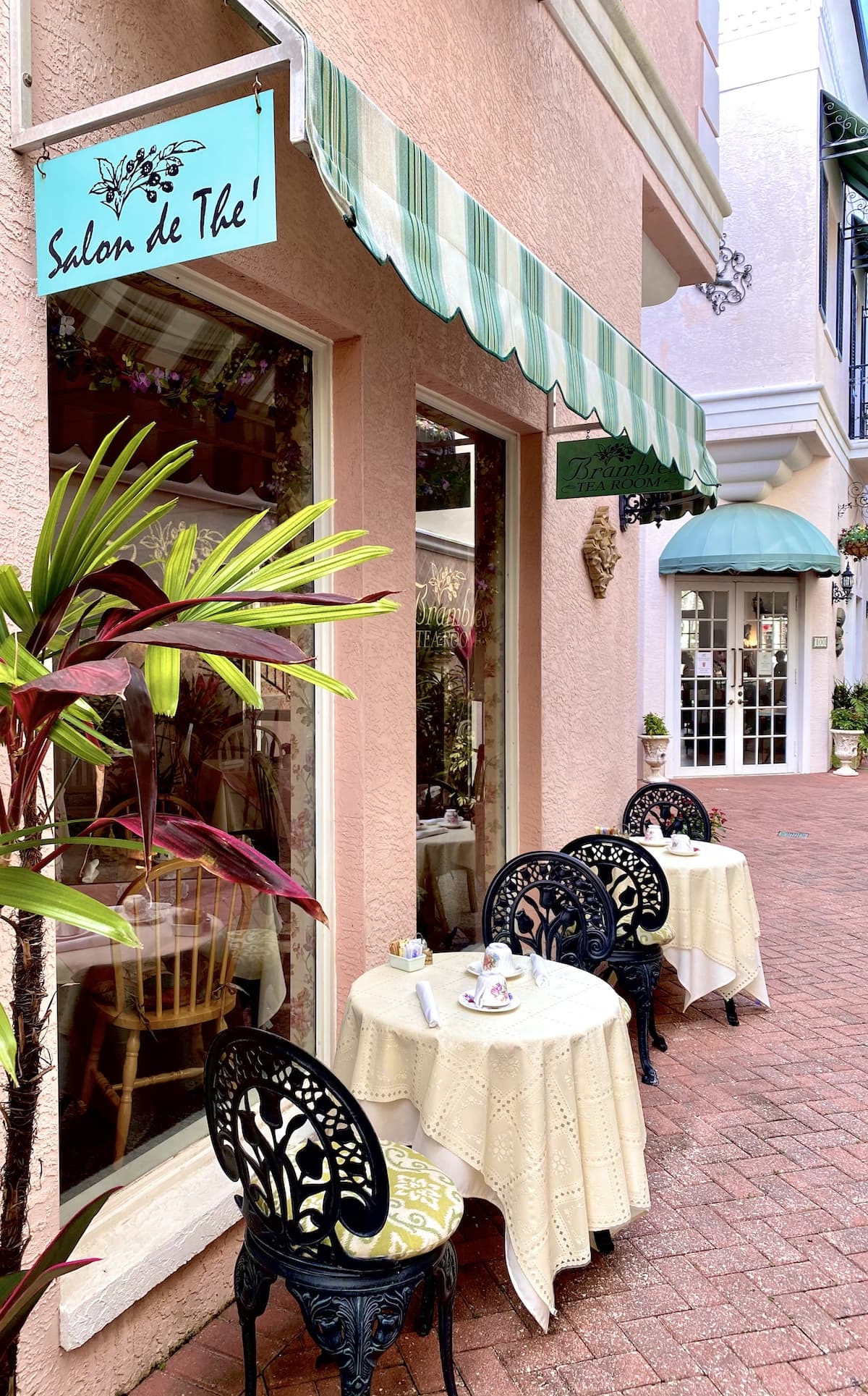 Go to the Botanical Gardens
Naples Botanical Garden is a feast for the senses that everyone will love. This 170-acre garden paradise boasts a selection of exotic plants from around the world.
They are so good at what they do, they're the youngest garden in history to receive the American Public Gardens Association's prestigious Award for Garden Excellence.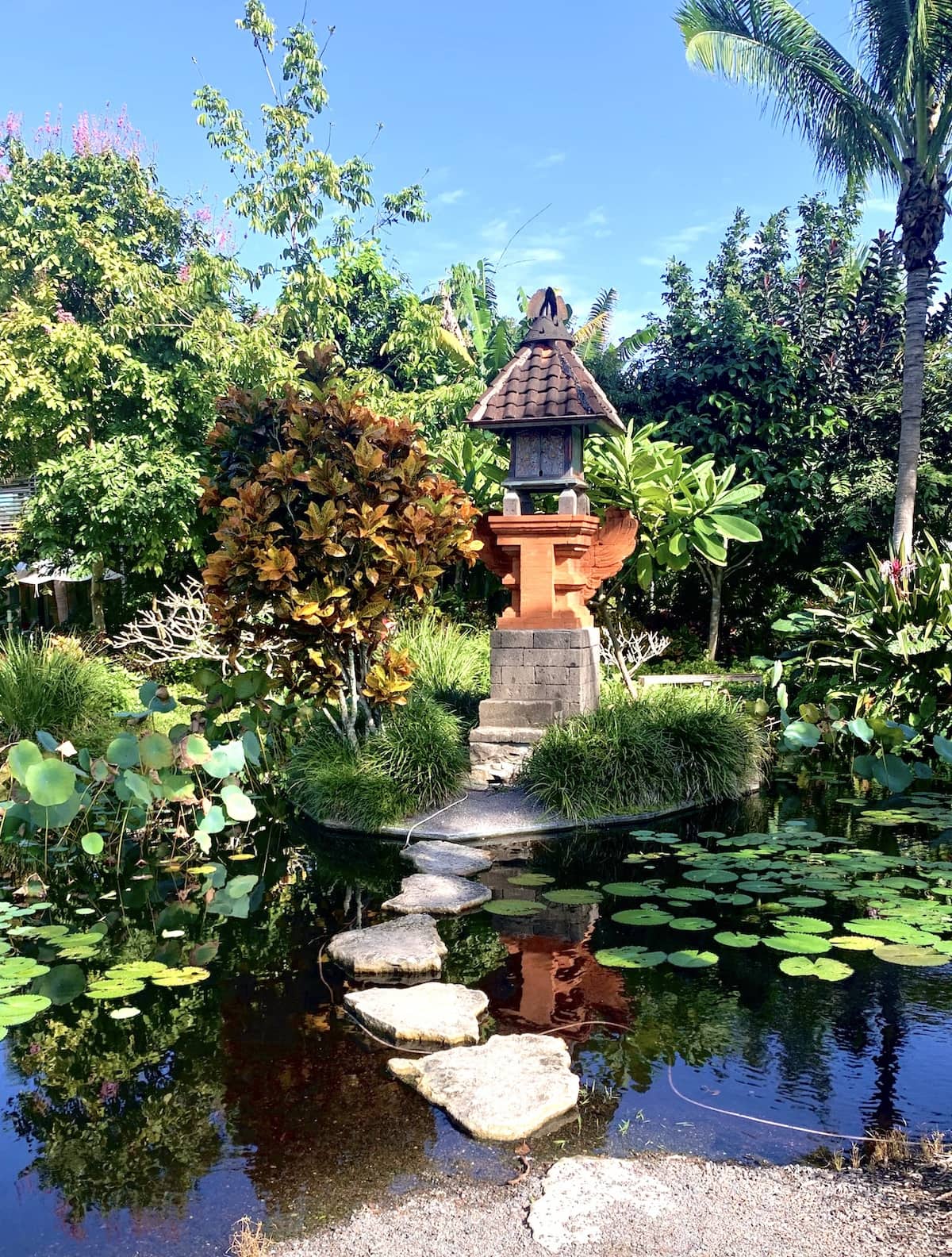 With 4 lakes, a children's garden, Brazillian Garden, Caribbean Garden, Succulent Garden, Asian Garden, Water Garden, and more, you could easily spend all day here.
There's a lovely restaurant right on the property, too. In fact, having lunch there is on my list of things to do in Naples Florida when I go back the next time.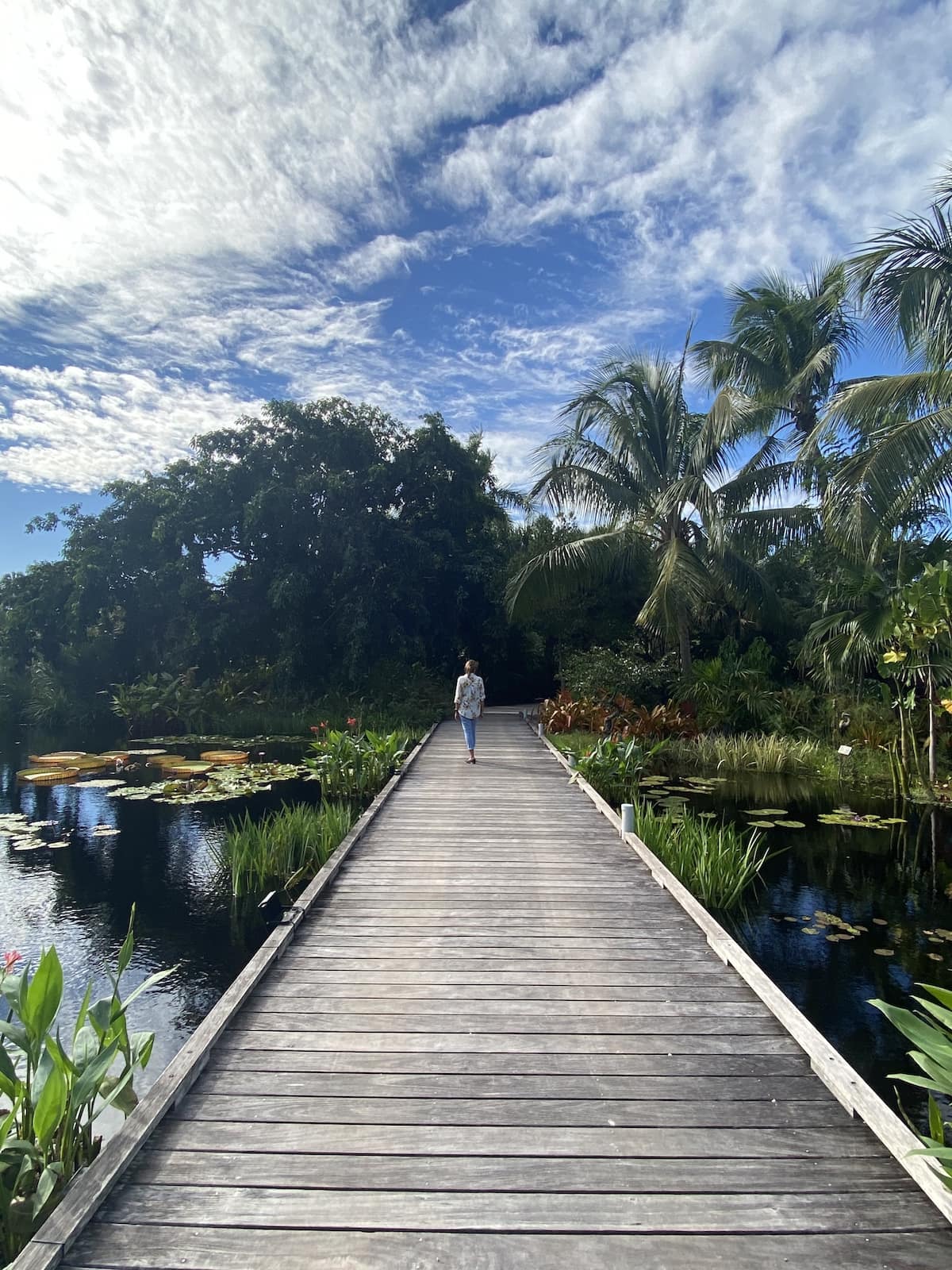 Visitors can take in the sights and smells of myriad blooms that are featured in each garden, and if they're interested, they can take advantage of the garden's educational programs that help teach people about the importance of conservation.
When we were there they had a package of fun things for kids to do that we could take with us, so be sure to ask.
Play Miniature Golf
Golf may be the most popular pastime next to the beach, and mini-golf is a favorite for families. Coral Cay Adventure Golf boasts 36 holes of fun that everyone will enjoy. (Note to parents- it's not that easy!)
Take Advantage of the Food Trucks in Celebration Park
Foodies should be sure to visit Celebration Park. This park is the first of its kind and boasts a variety of food trucks that offer a huge assortment of dining options.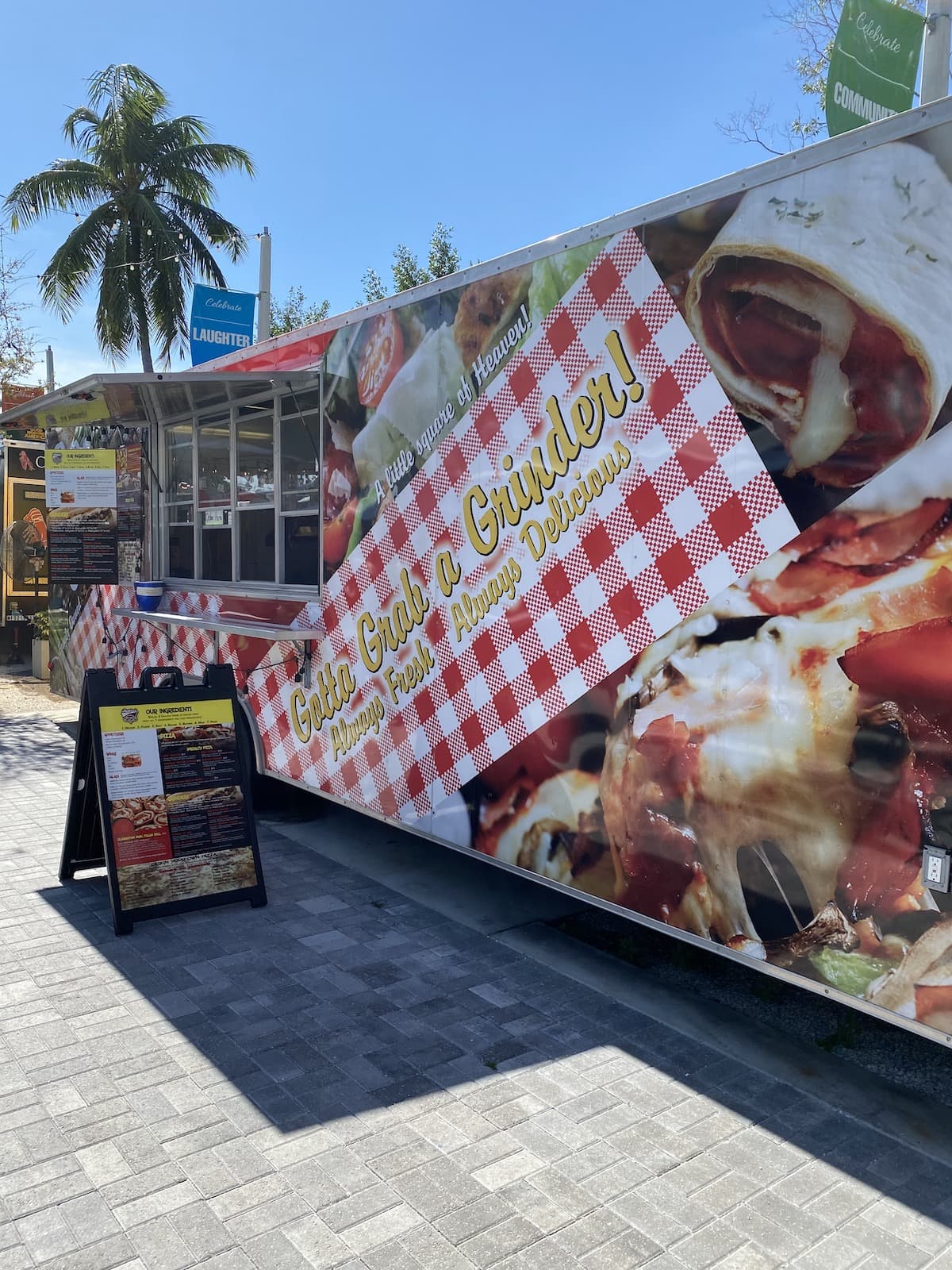 This permanent food truck rally also boasts a pavilion and a large open-air tiki bar.
You'll find picnic tables right on the water, and the view is just stunning.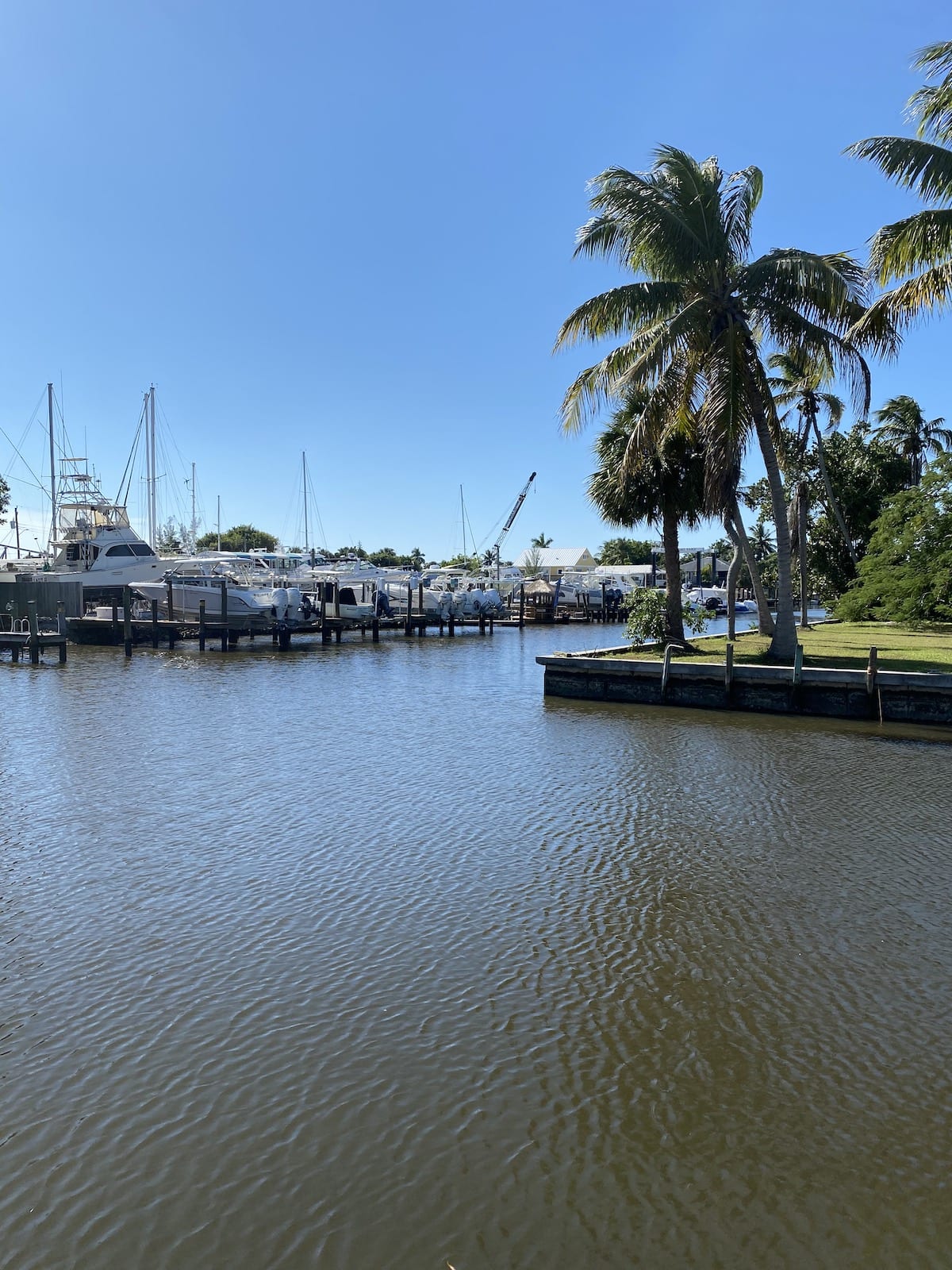 This was one of our favorite thing to do in Naples. With so many different choices of food, it's one of the best places to eat in the area. We couldn't decide between Greek and Mexican so we had both!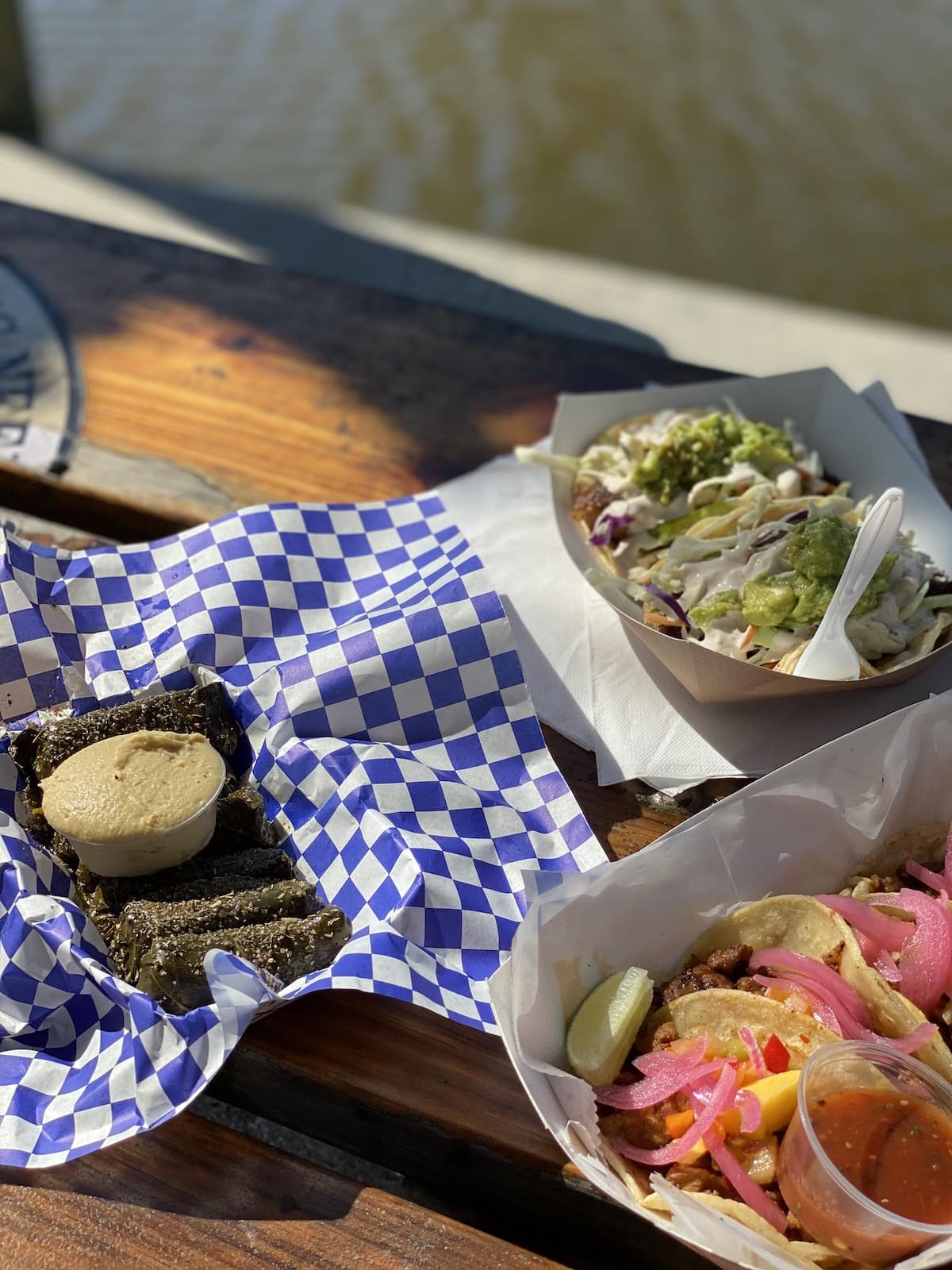 Watch the Sunset at Naples Pier
Naples Pier offers a variety of activities for everyone to enjoy. The Pier was built in 1888as a freight and passenger dock. The Post Office was once located on the Pier, but it and part of the structure were razed by fire back in 1922.
The Pier has been rebuilt after damage from hurricanes in 1910, 1926, and 1960. It stands as part of the history of the city of Naples.
Take in the views, fish from the side, and grab a snack while you're there. The sunset views from the Pier are the main attraction, so make sure you get your spot early!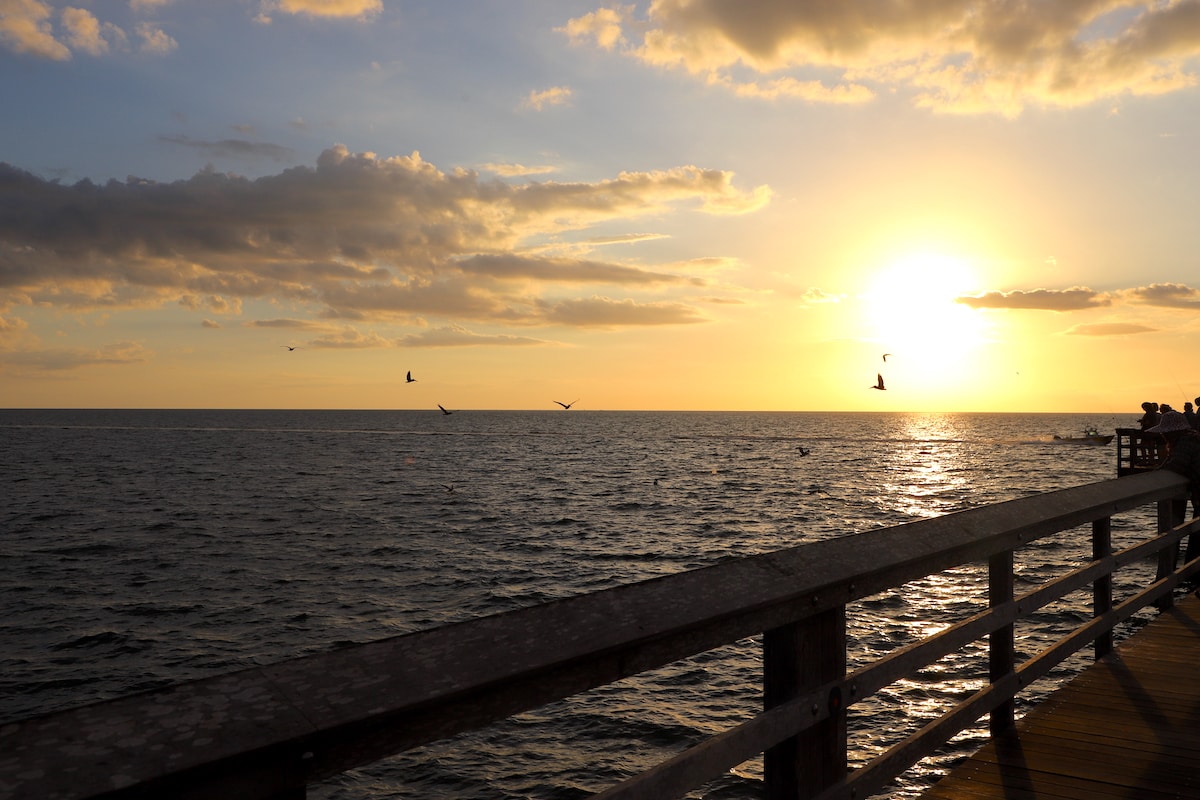 Stroll out into the ocean on the pier and watch the fiery sun turn the horizon into a burning, glowing light show of reds, yellows, and oranges as it sinks into the Gulf of Mexico. I'm sure you'll agree, Naples has some of the best beaches on the Gulf Coast!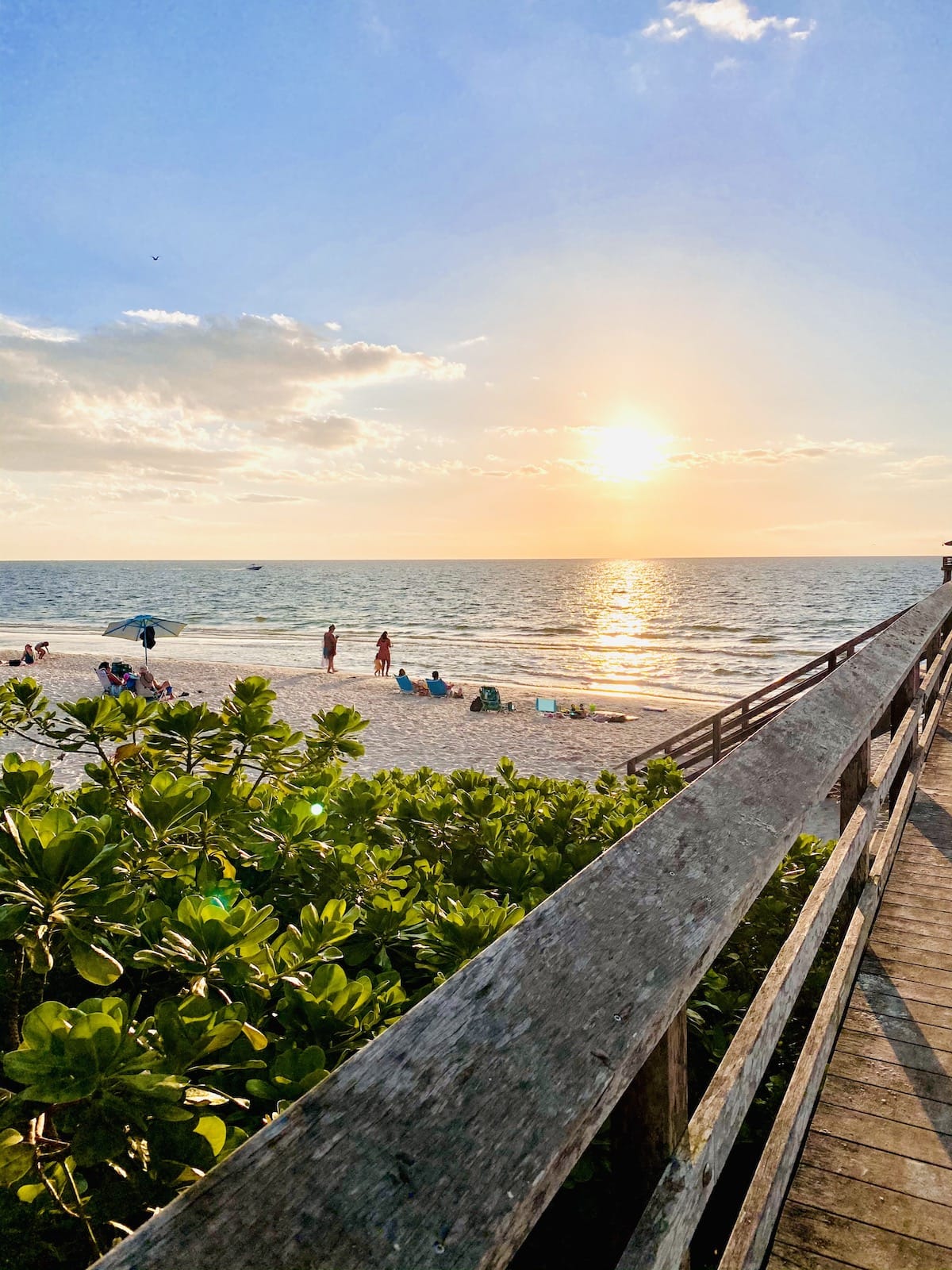 Go Souvenir Shopping at Tin City
Tin City is a shopping lover's dream. This open-air, specialty shopping district in Naples specializes in antiques and local handmade novelties, so there's always a unique keepsake to be found.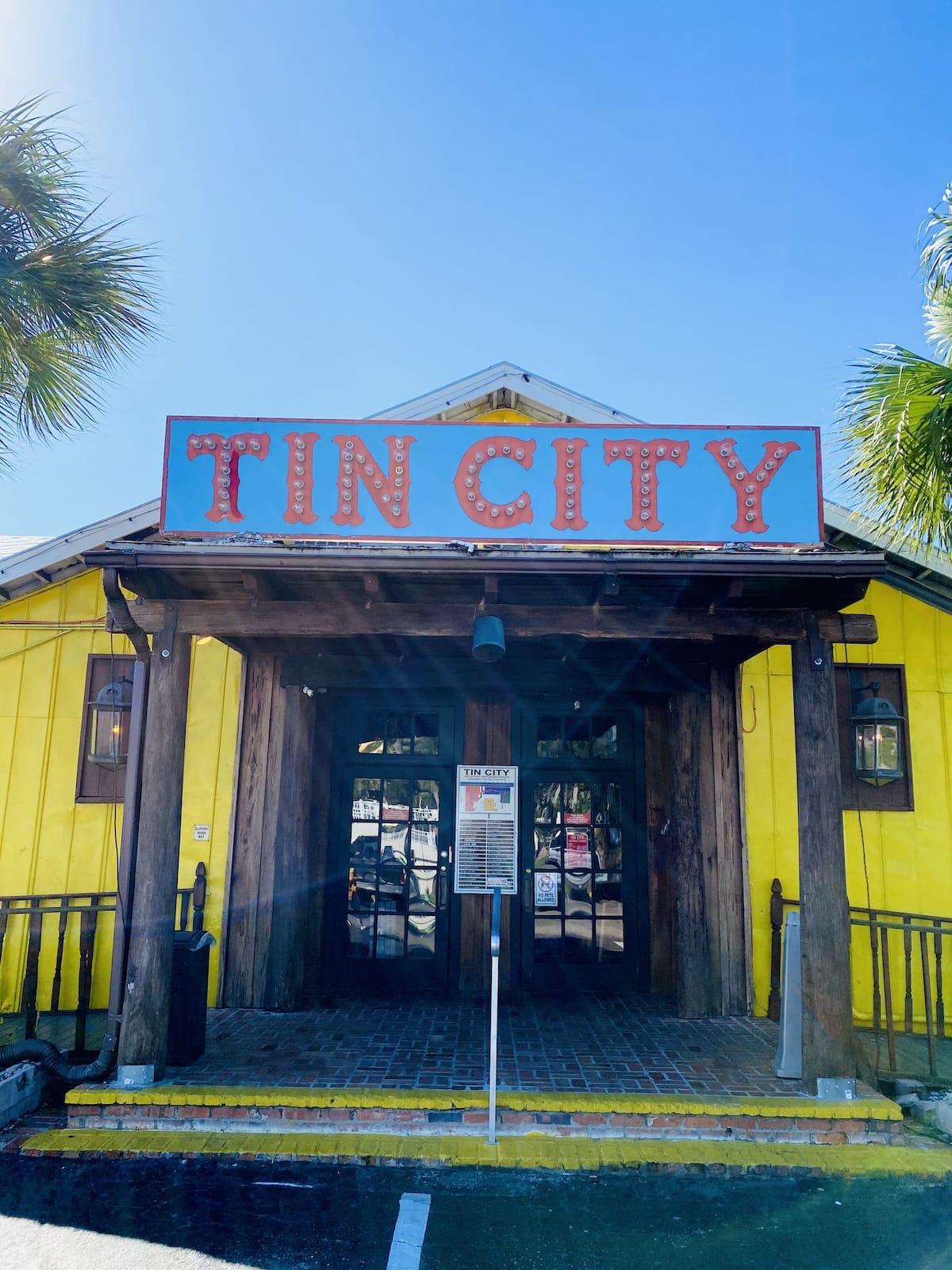 Tin city features four separate buildings where you can find things like antiques, clothing, seashells, candles, wine, mood rings, and more.
This is a great place to pick up those souvenirs you wanted to take home for friends and family. They even have food vendors if you get hungry.
Visit the Naples Zoo
Naples Zoo is filled with amazing animals and the wonder of our natural world. Whether you're traveling solo, with friends, or on a trip with the kids, it's one of the best things to do in Naples Florida.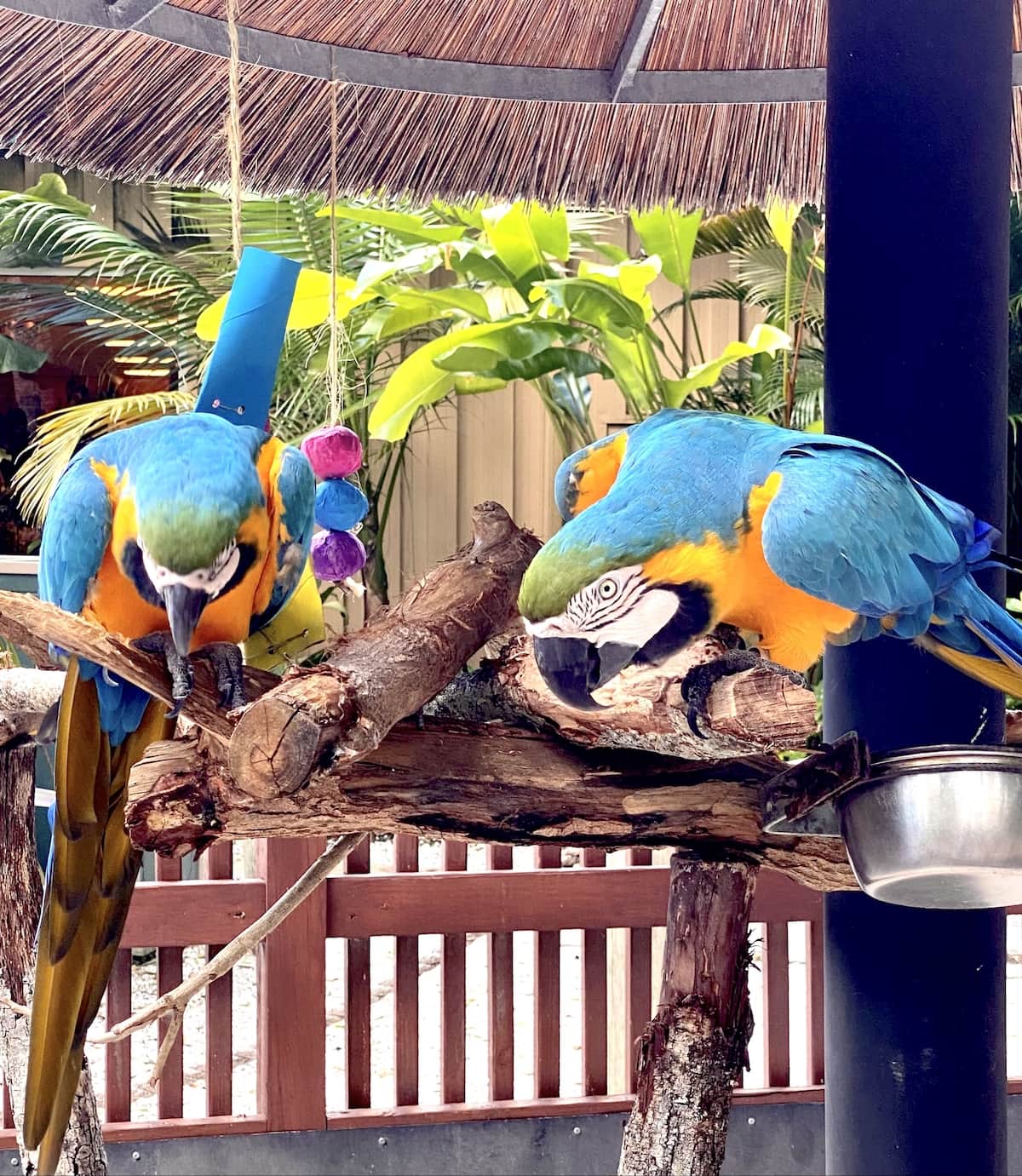 The zoo features a wide variety of animals along with education and conservation programs. While you're there, be sure to take the cruise to see the primates. If you can time it right, you can also watch them feed the alligators. Finally, you'll want to see the new giraffe experience as well as the Africa Lions that were born last year.
Check the website for special events before you go. There's nothing like finding out you missed the alligator feeding by 15 minutes!
Have Dinner at Ocean Prime
Ocean Prime is one of only three restaurants in Naples to be named one of Open Table's 100 Best Restaurants in American for a Big Night Out, and it's no wonder.
This award-winning restaurant offers some of the best food you'll find anywhere in the country.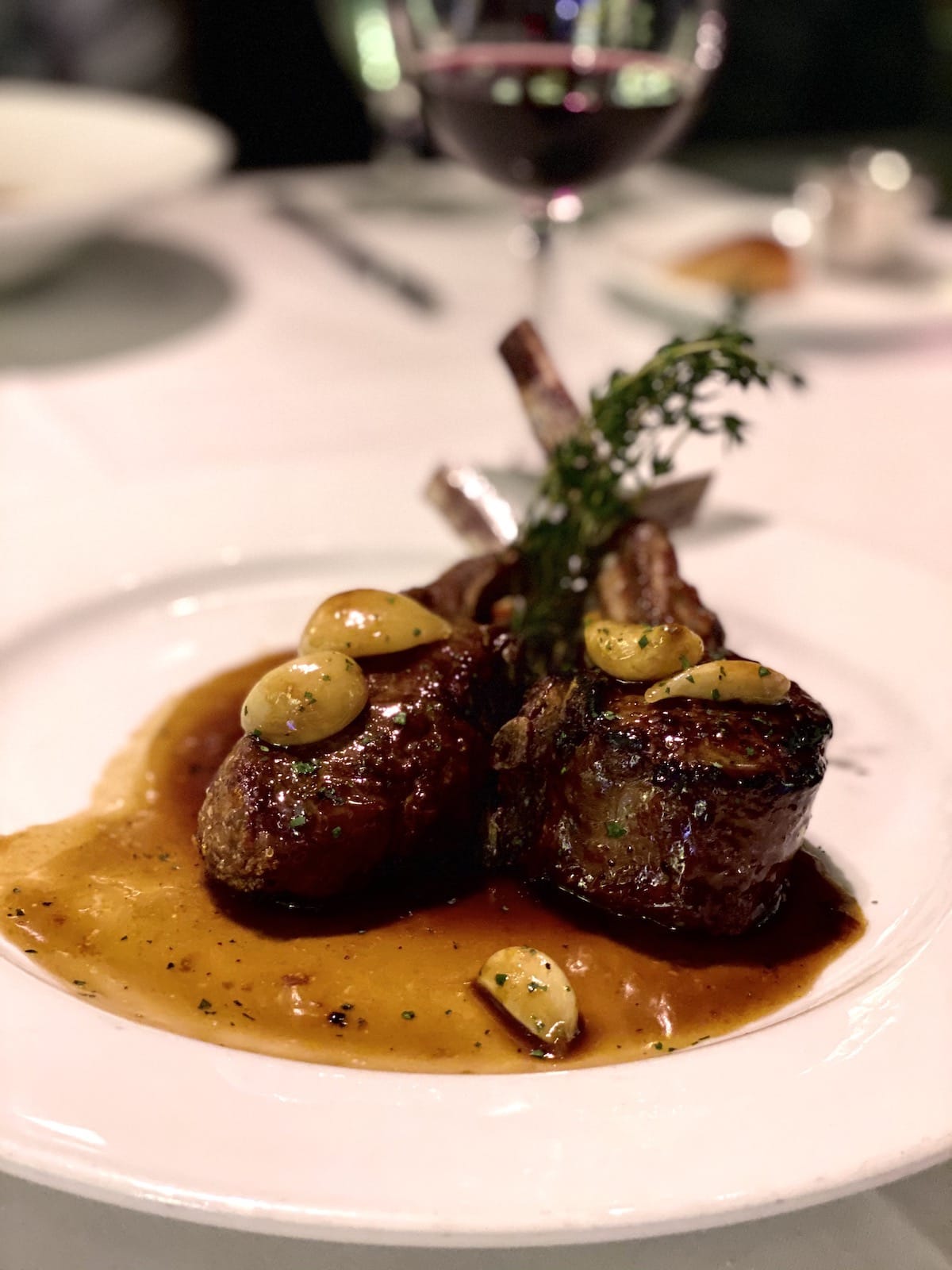 Choose from decadent options like prime steak paired with sushi, a smoking shellfish tower, lobster ravioli, and more. Don't forget to have their truly epic carrot cake for dessert!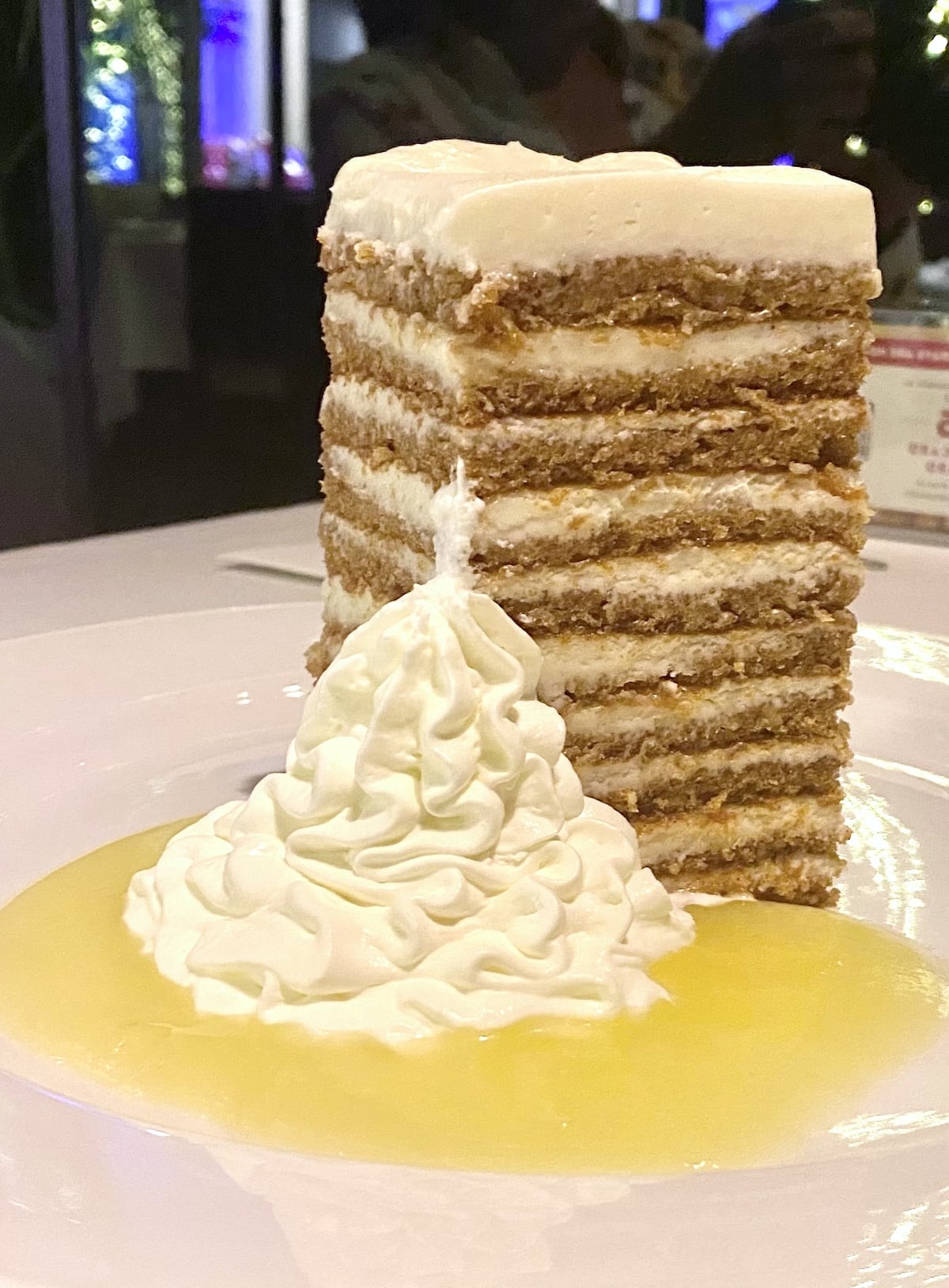 Where to Stay
The last time we were there we stayed at the Inn on Fifth, the best luxury hotel in Naples. The Inn on Fifth in downtown Naples right on 5th Avenue South. It's fabulous and so convenient to everything, including Naples Botanical Gardens, the beach, and shopping on 5th Avenue. And when it's time for dinner, you're right next door to Ocean Prime.
If you happen to be on a road trip through south Florida, Fort Myers is also lovely.
You could spend a couple of days in Fort Myers downtown area near the River District for shopping, fabulous restaurants, and then head to the beach again and stay at Pink Shell Beach Resort and Marina.
This resort is fabulous for families or a couples getaway, and of course, it's right on the beach! This is the perfect spot for those Instagram shots as the sunsets are spectacular.
Head to Naples Florida
From fine dining to beach bumming and everything in between, there are so many things to do in Naples Florida. You'll find something for everyone!

More Florida Destinations