This recipe for Roasted Pepper Cheese Bites is so easy! Have friends dropping over on the fly? No worries! You can make these in minutes!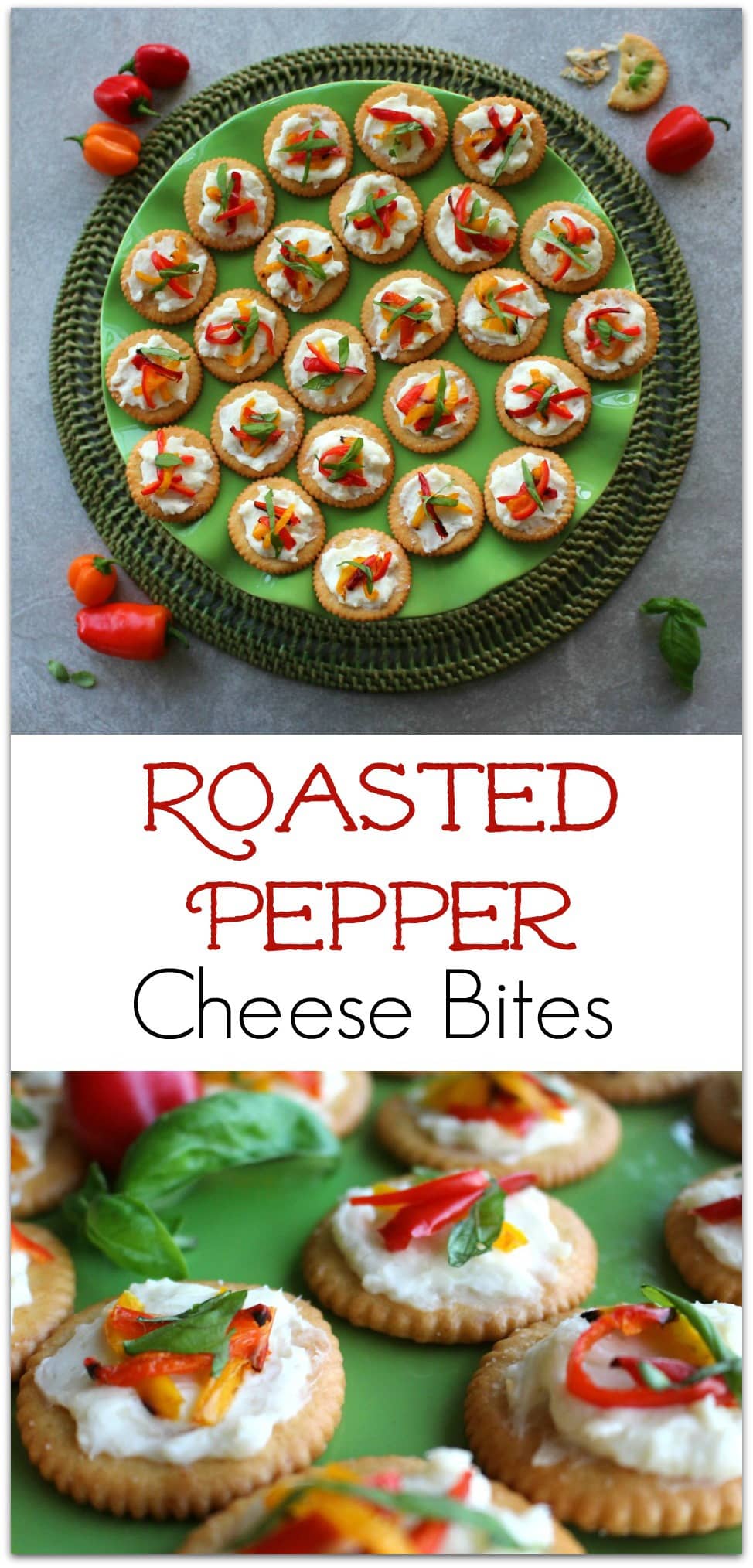 Have these 5 simple ingredients on hand and you'll never be without a quick appetizer. My family loves Ritz Crackers, and the new Garlic Butter variety is so delicious!
Remember, you don't have to go all out in order to entertain. It's time to get out those red napkins, pairing them with everyday white napkins and adding a pretty holiday napkin ring.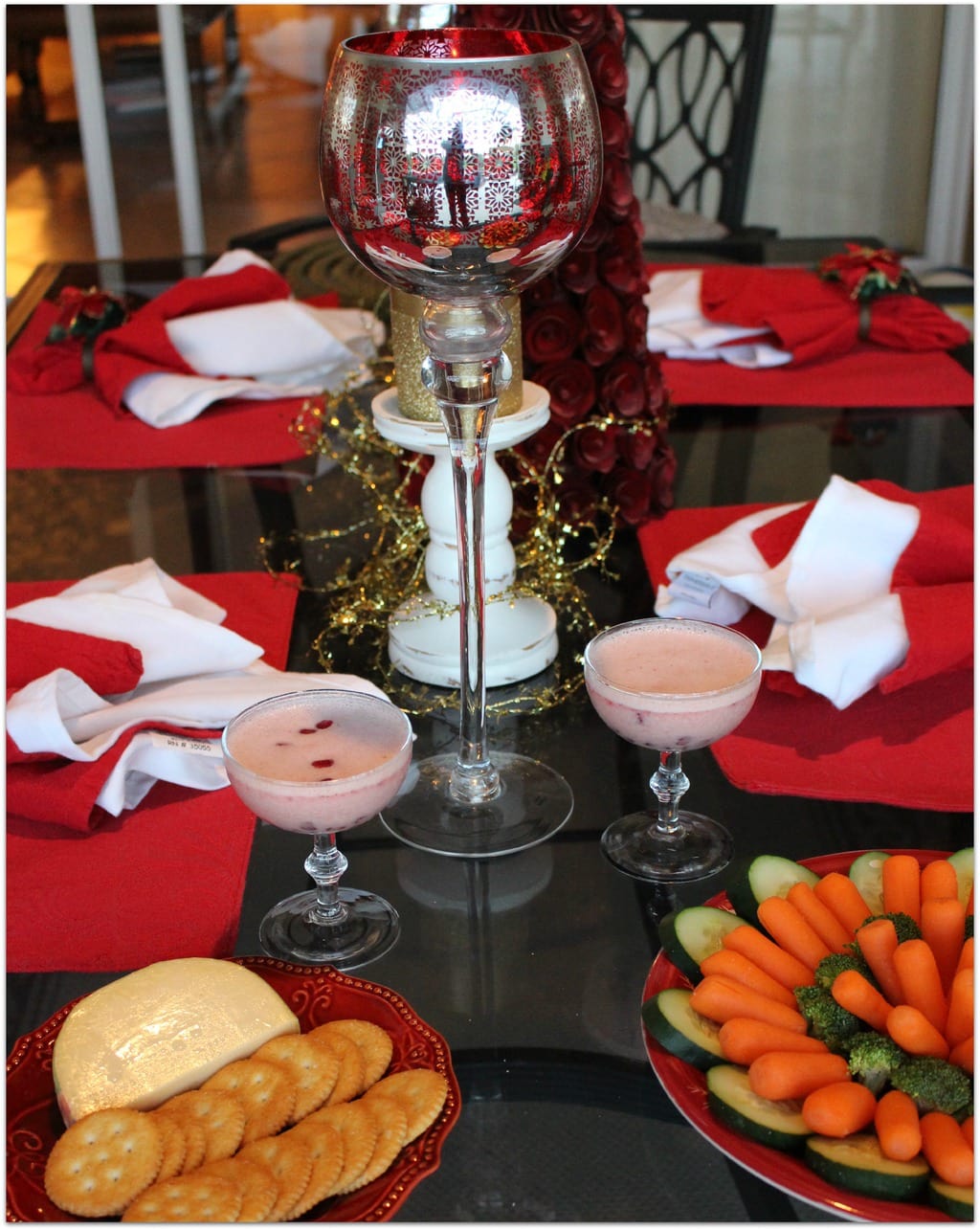 A platter of veggies can be assembled in no time if you buy them already cut up. My younger daughter made this in less than 10 minutes. The pretty red plate adds more color.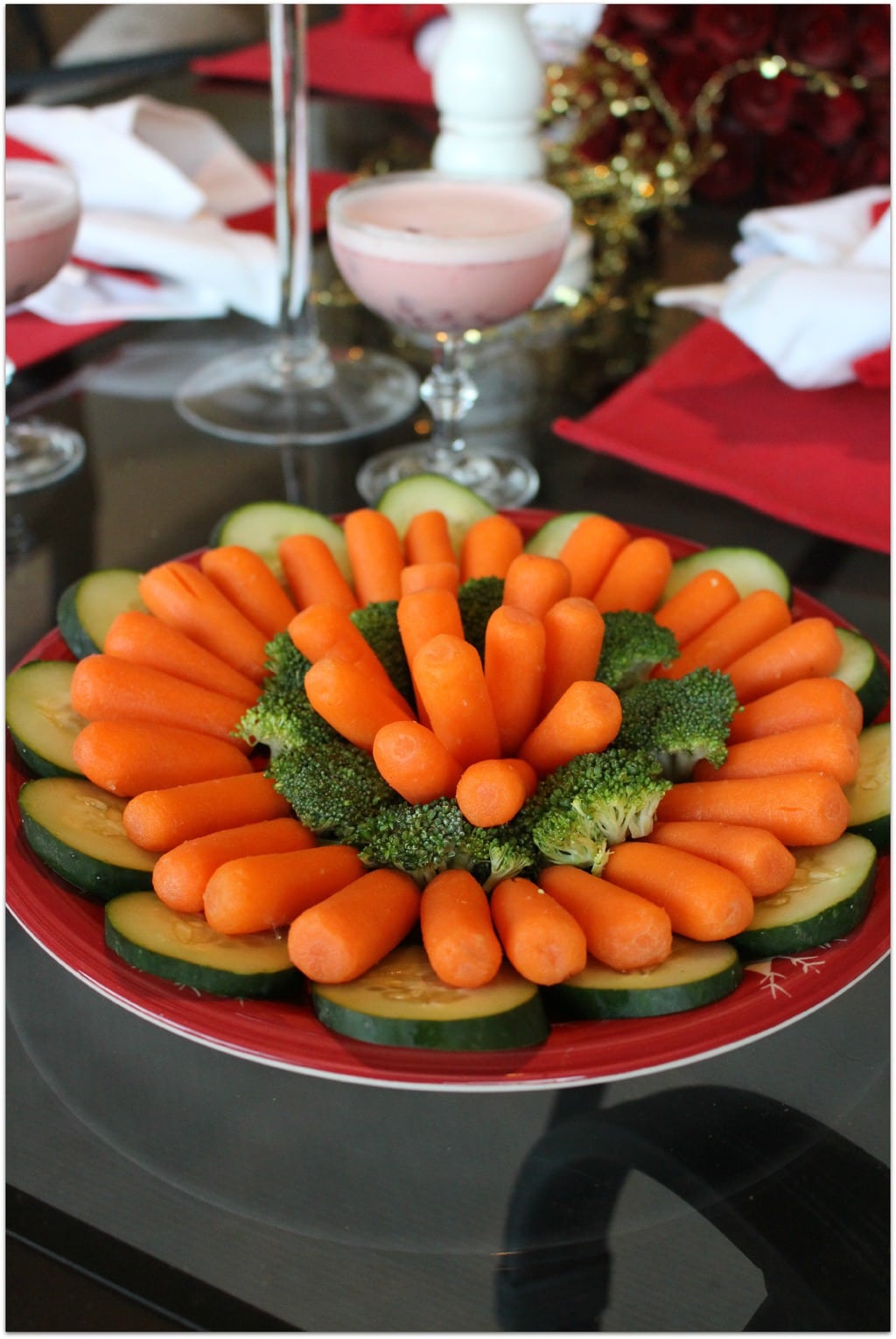 A festive drink makes your guests feel special. I made strawberry smoothies and poured them into champagne glasses. Sprinkling in pomegranate seeds made it look even more fitting for the season.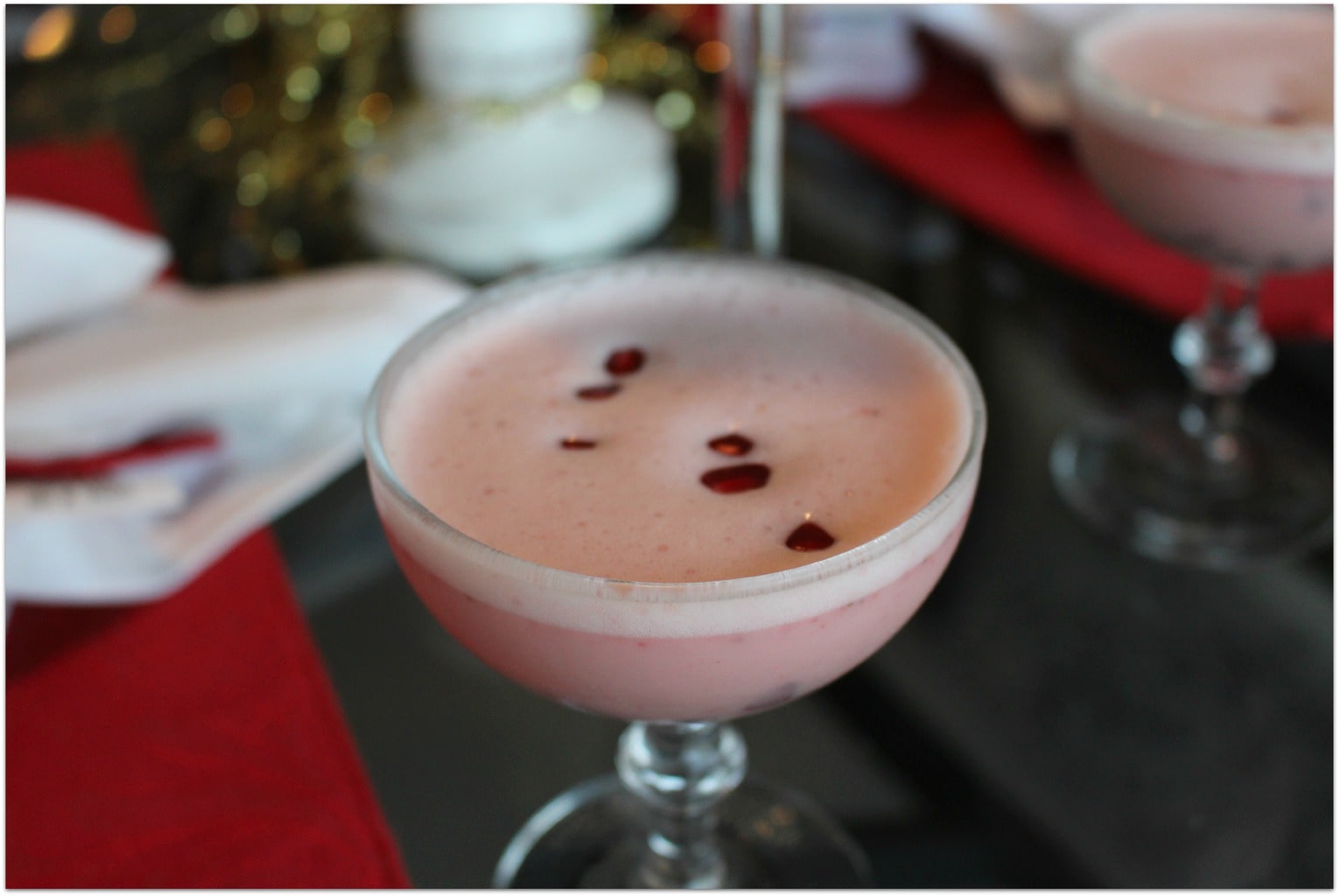 A pretty green platter full of Roasted Pepper Cheese Bites adds even more color to your holiday tablescape. Placing a few extra whole peppers around the platter makes the presentation so inviting!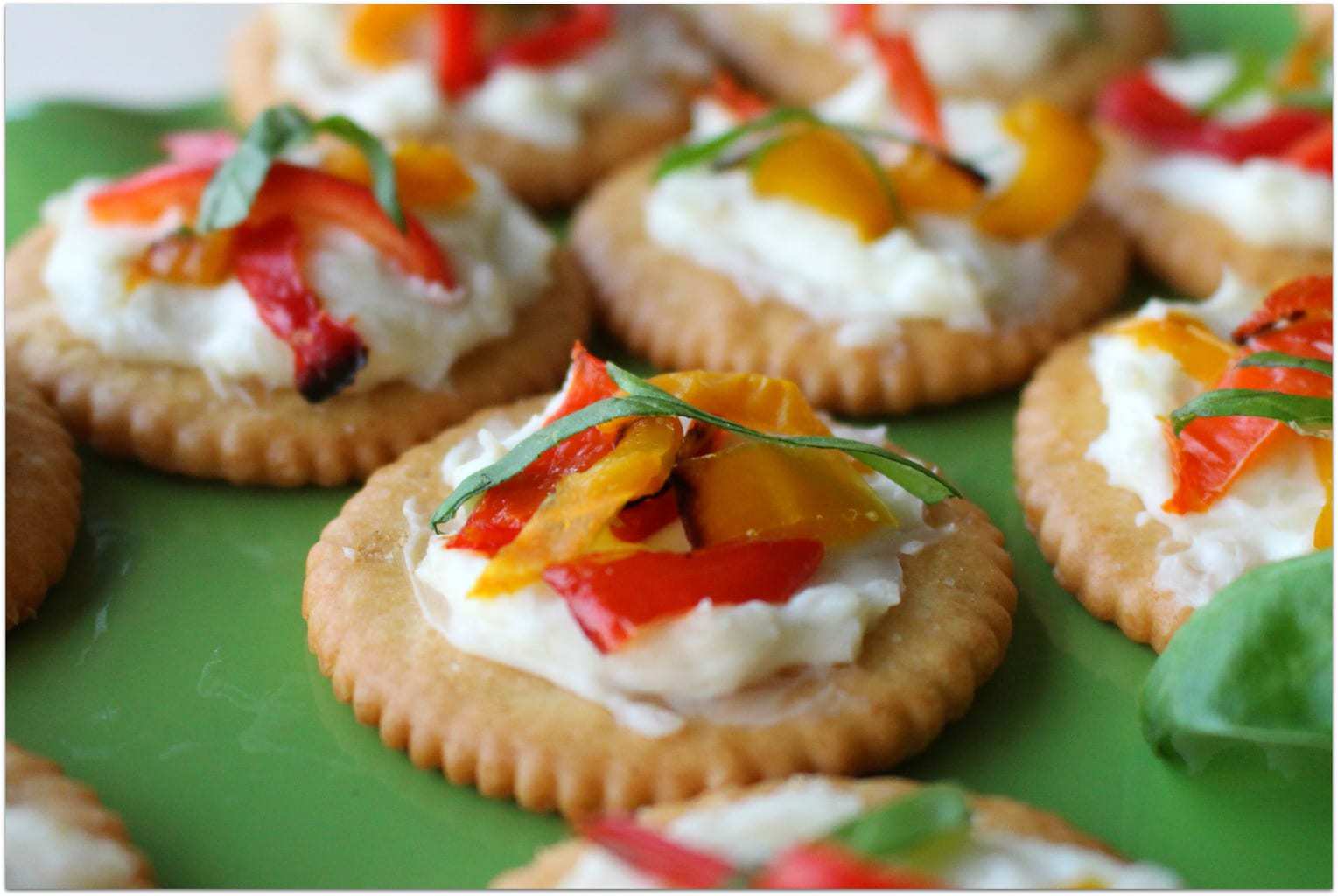 Entertaining has never been so easy! Your friends will rave about these Roasted Pepper Cheese Bites. And you'll enjoy spending more time with them, and less time in the kitchen.
Check out these last minute party planning ideas! Cheers!
Ingredients
4 oz. brick cream cheese softened
⅓ cup finely shredded mozzarella cheese
24 Ritz Garlic Butter Crackers
⅓ cup thinly sliced mixed roasted red and yellow peppers
2 teaspoon chopped fresh basil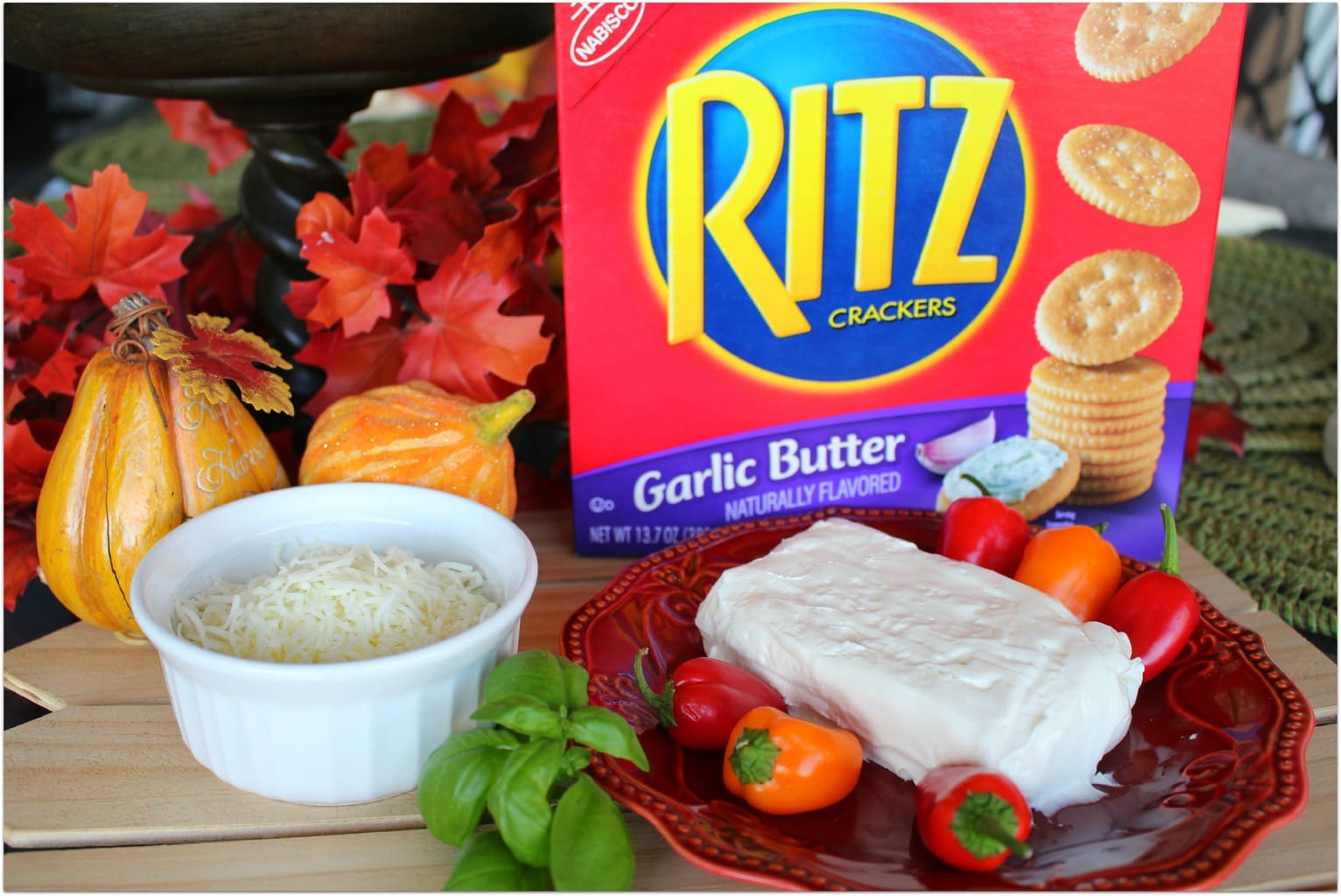 Directions
Heat oven to 350°F
Mix cream cheese and mozzarella until blended; spread onto crackers.
Top with peppers.
Bake 5 min.
Sprinkle with basil.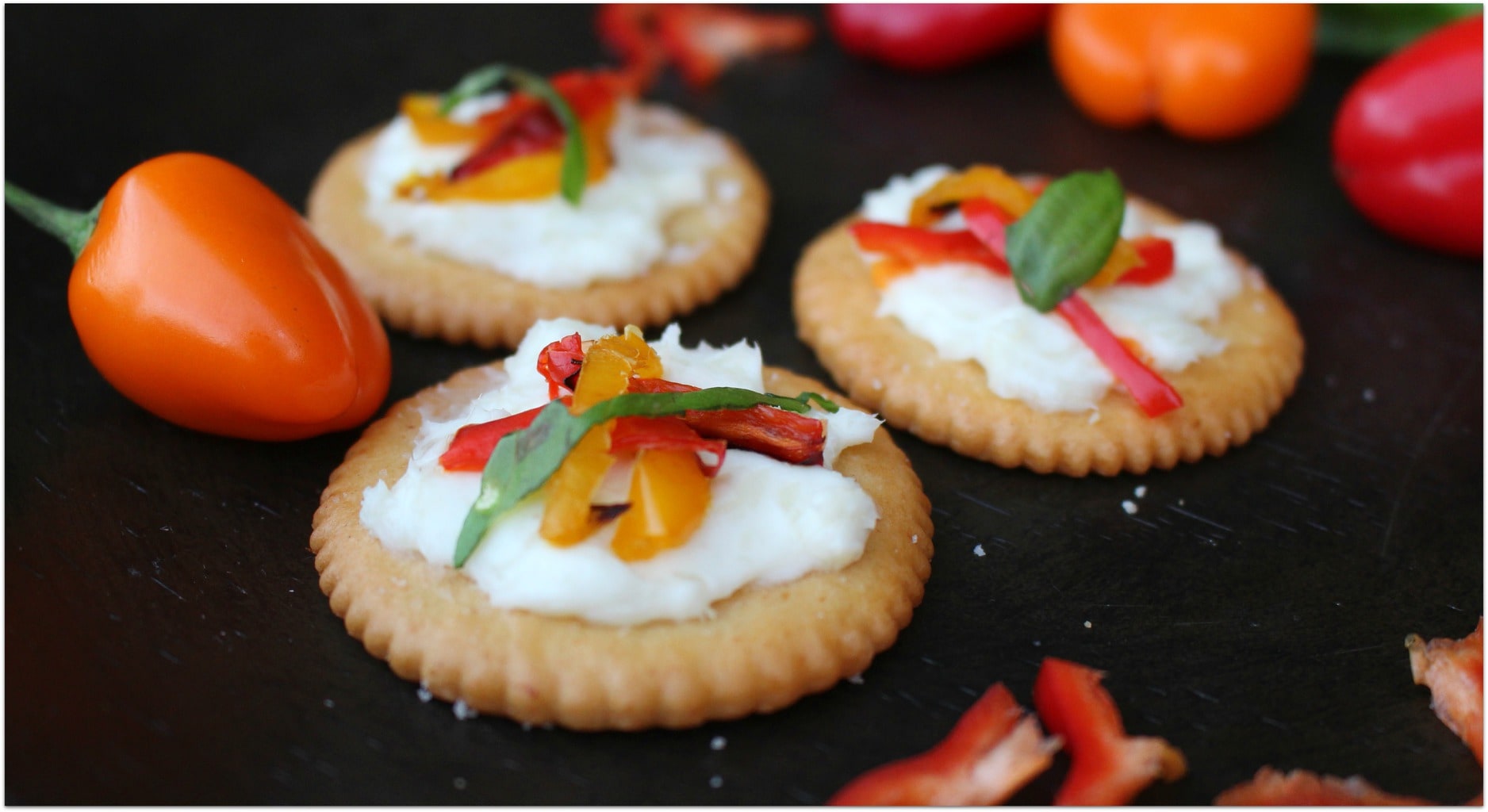 Nutrition Information Per Serving: 70 calories, 5g total fat, 2.5g saturated fat, 15mg cholesterol, 100mg sodium, 5g carbohydrate, 0g dietary fiber, 1g sugars, 2g protein