This is a sponsored post written by me on behalf of DairyPure Milk for IZEA. All opinions are 100% mine.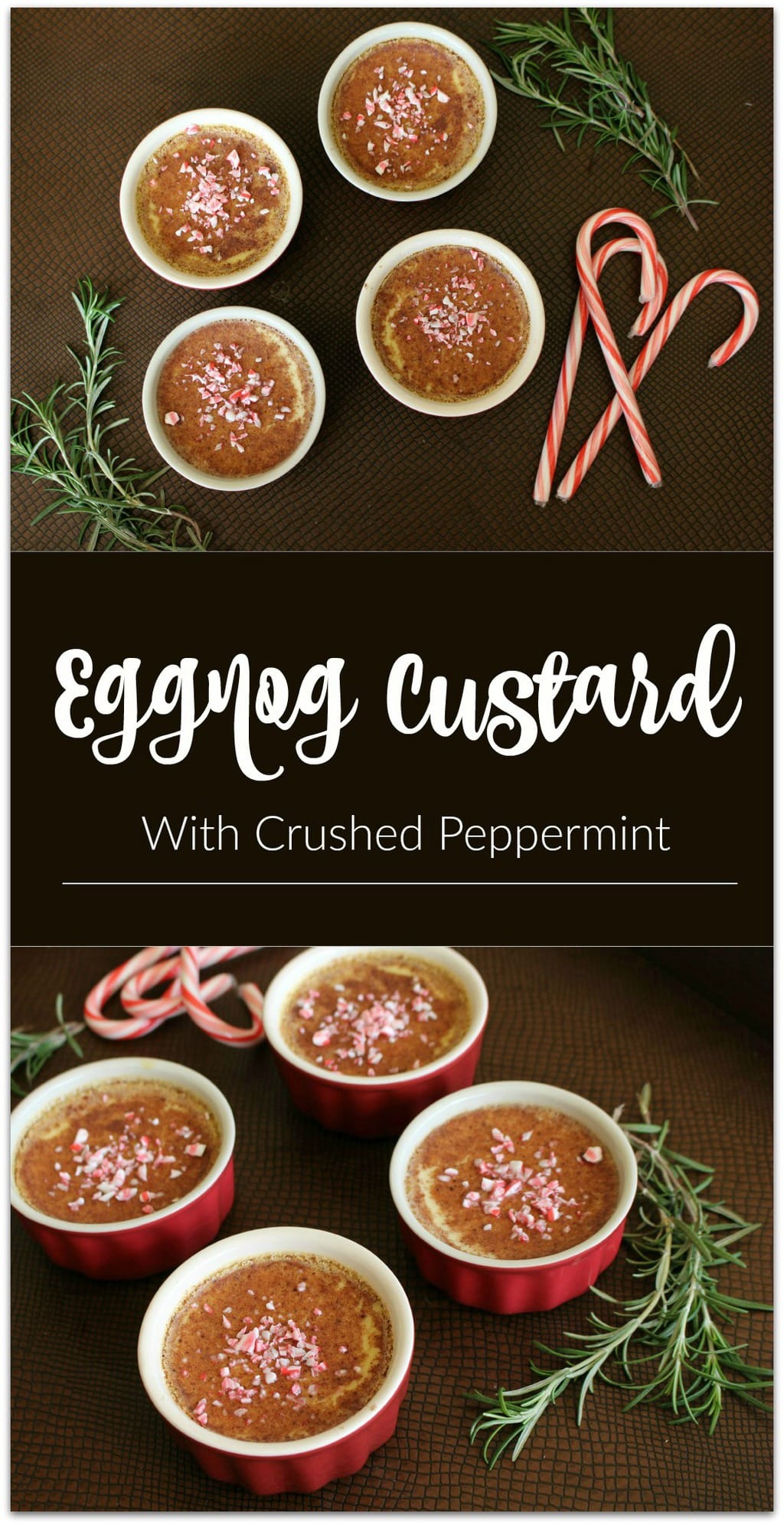 My new favorite dessert is Eggnog Custard. You know it's the holidays when you see eggnog in the stores! We have a friend who makes the most incredible boozy eggnog. It's my favorite kind! But wait! This dessert is not boozy (though I just had an idea...) This one is delicious for the whole family!
Though I have had custard desserts in restaurants many times, I have never attempted to make it. Now that I know how easy it is, I plan to make it more often. Though this dessert recipe is really easy, it's also so decadent that guests will think you worked for hours. Let's keep it our little secret!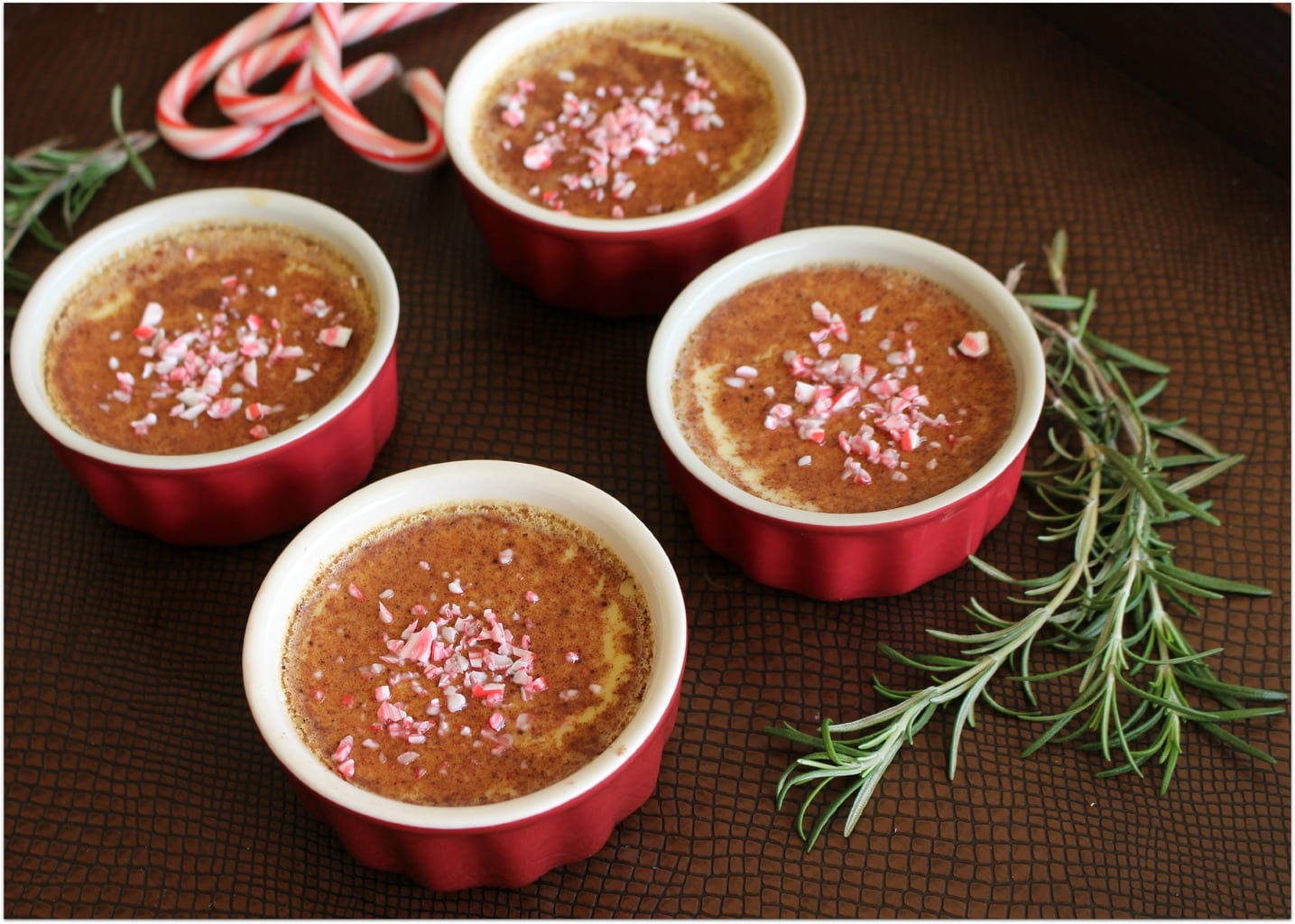 I think another reason this had such a rich taste was that I used DairyPure Milk. I didn't know DairyPure milk was the only milk backed by an exclusive 5 Point Purity Promise:
No artificial growth hormones (Though this has always been important to me, no significant difference has been shown between milk derived from cows treated with the artificial growth hormone rbST and non‐rbST‐treated cows. Just so you know.)
All milk is tested for antibiotics
Continuously quality tested to ensure purity
Only from cows fed a healthy diet
Cold shipped fresh from your local dairy
Eggnog Custard with Crushed Peppermint
Ingredients  2 1/2 cups DairyPure Milk 3 large eggs 3 large egg yolks 1/2 cup sugar 1/2 tsp salt 1 tsp pumpkin pie spice, divided in half 1 tsp vanilla 1 candy cane, crushed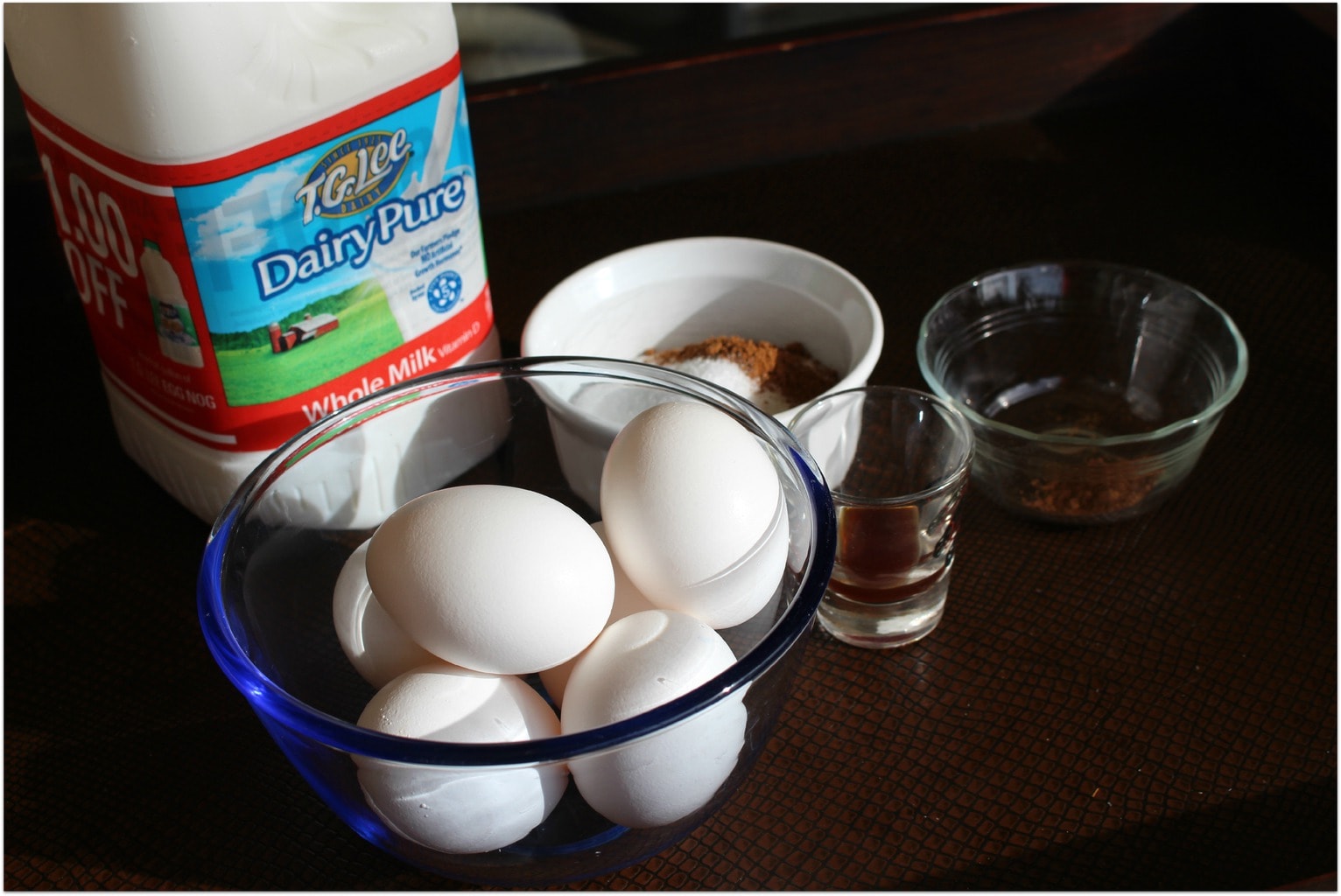 Directions Preheat oven to 325°. Warm milk in saucepan. Do not boil. Milk should not be hot, but just warmed. Whisk together eggs, egg yolks, sugar, salt, vanilla and half of pumpkin pie spice.

Slowly whisk warm milk into other ingredients. Pour mixture into 6 ramekins and divide remaining pumpkin pie spice between the ramekins. Place in pan with hot water covering the bottom half of ramekins.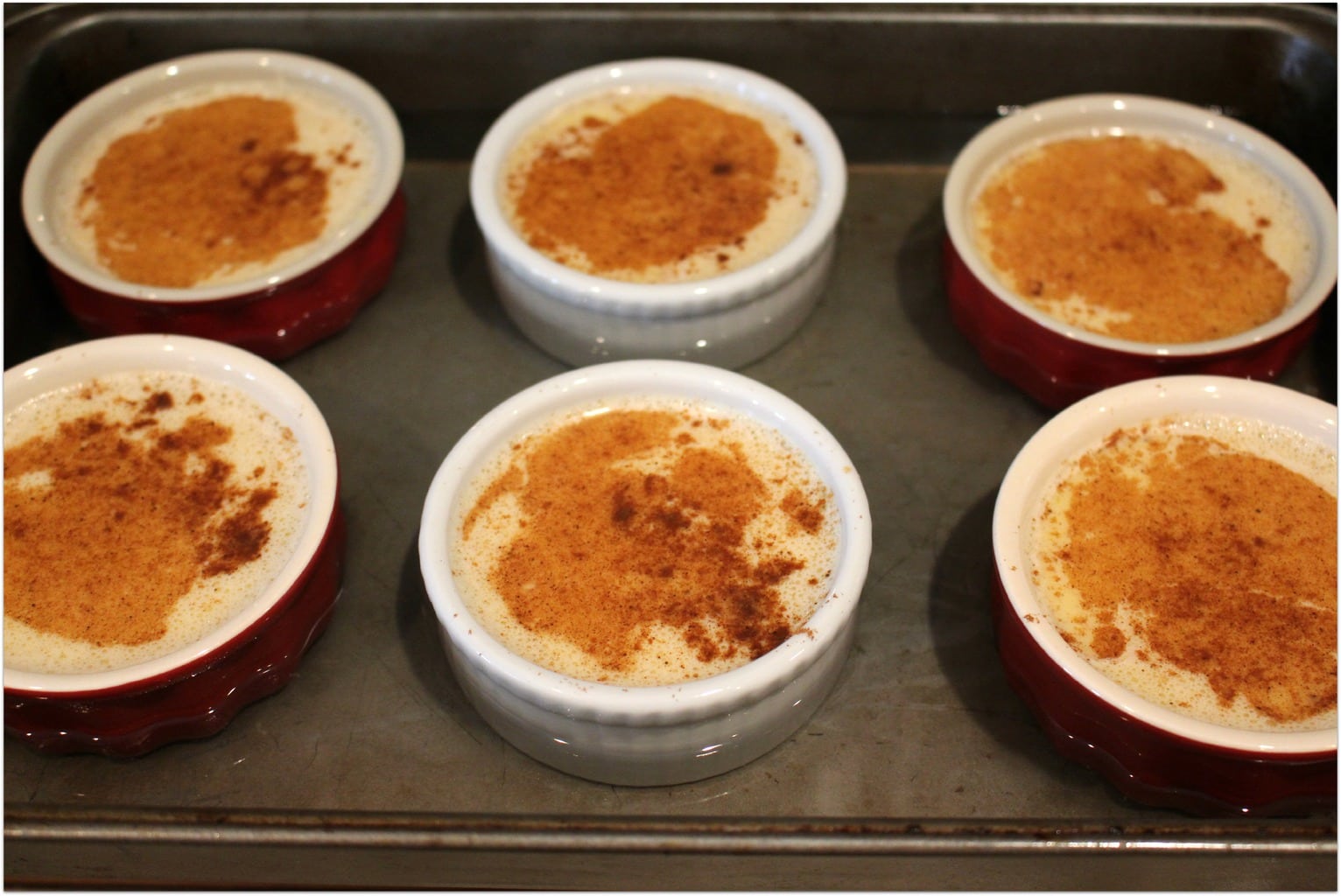 Place in oven for 40 minutes, until the custard is firm on the sides but jiggles in the middle. Do not over bake or the texture will change. While the custard is baking, place 1 candy cane in a resealable baggie and crush with mallet. Set aside. Remove custard from oven and let cool. Once cool, sprinkle crushed candy canes on each custard. Refrigerate for 2 hours or more before serving.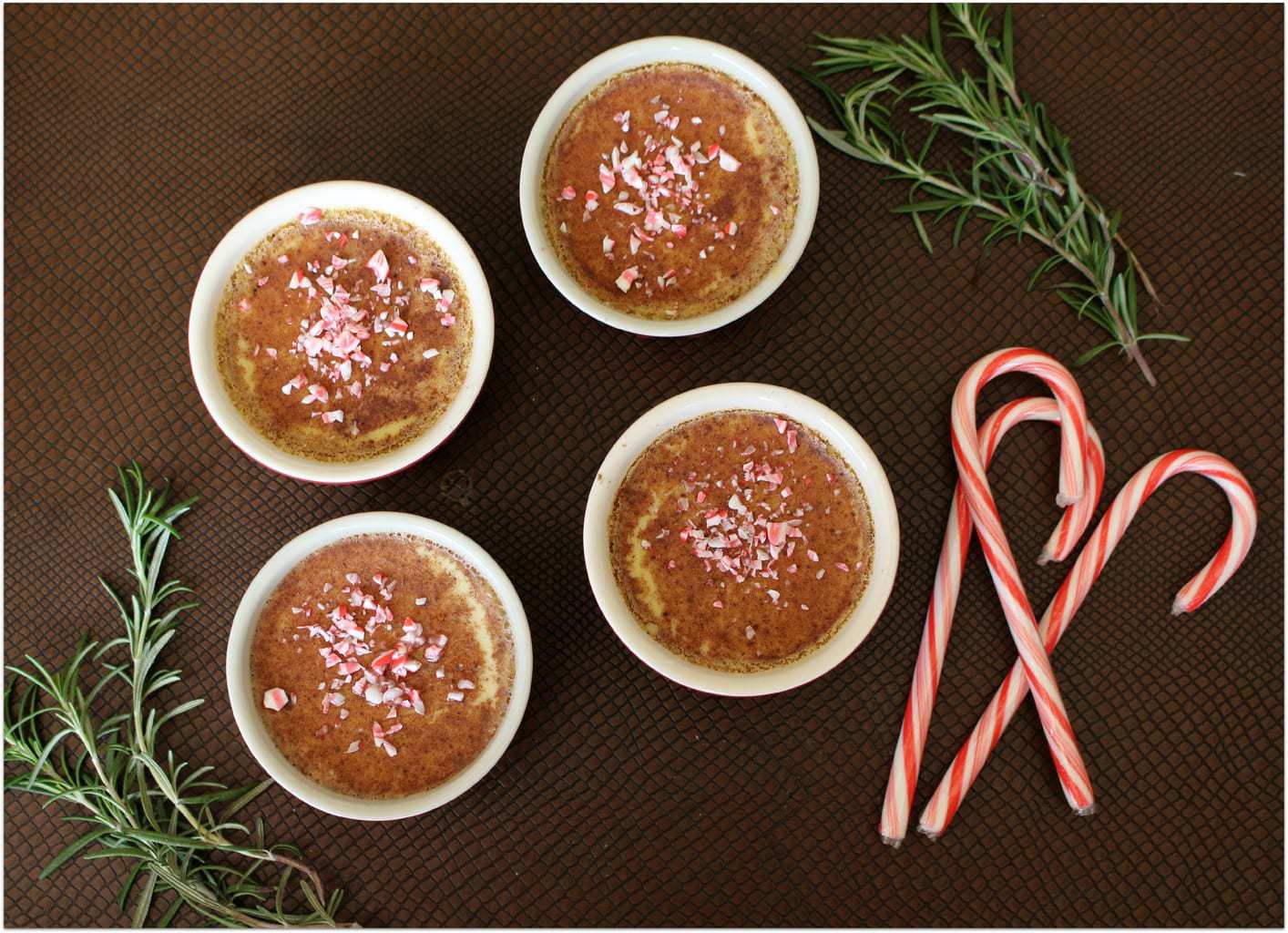 This recipe took me all of 15 minutes to prepare, and a total of 40 minutes to bake. I like that I'm done in under an hour! I hope you enjoy this recipe as much as we did. Learn more about DairyPure product info, find recipes, and locate stores where you can buy it in your area. You can also follow DairyPure on Facebook as well as find DairyPure Recipe inspiration on Pinterest.