These peppermint mocha cookies are heavenly. As soon as I get out my Christmas decorations I want to start baking Christmas desserts.
Cookies and cupcakes are my favorites, and this recipe for Peppermint Mocha Cookies is so easy and so delicious! We love chocolate and I have so many scrumptious chocolate desserts, like this recipe for hot chocolate mug cake or this Sacher Torte.
As much as I love mint and chocolate together, I can't believe I've never done this before!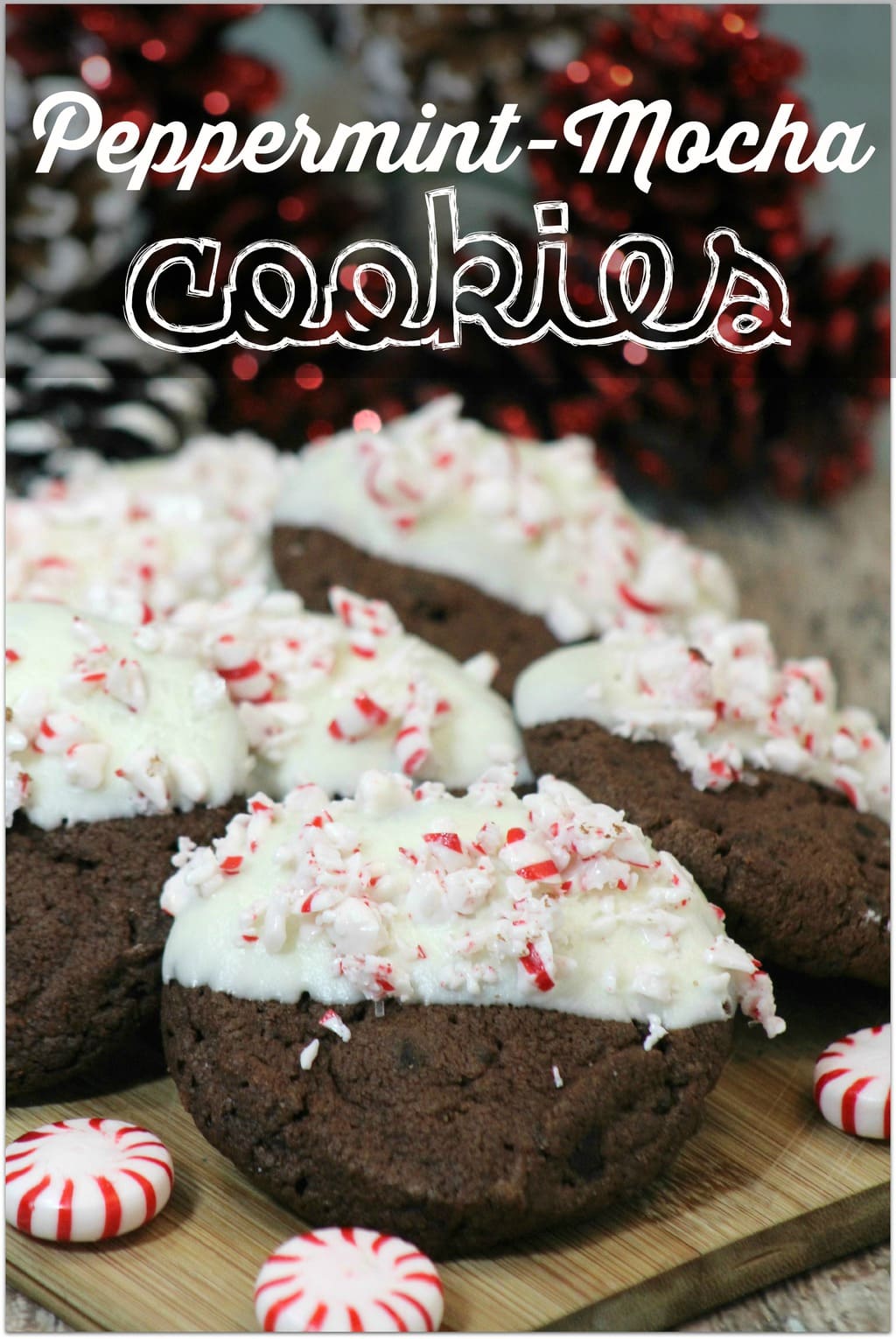 Peppermint Mocha Cookies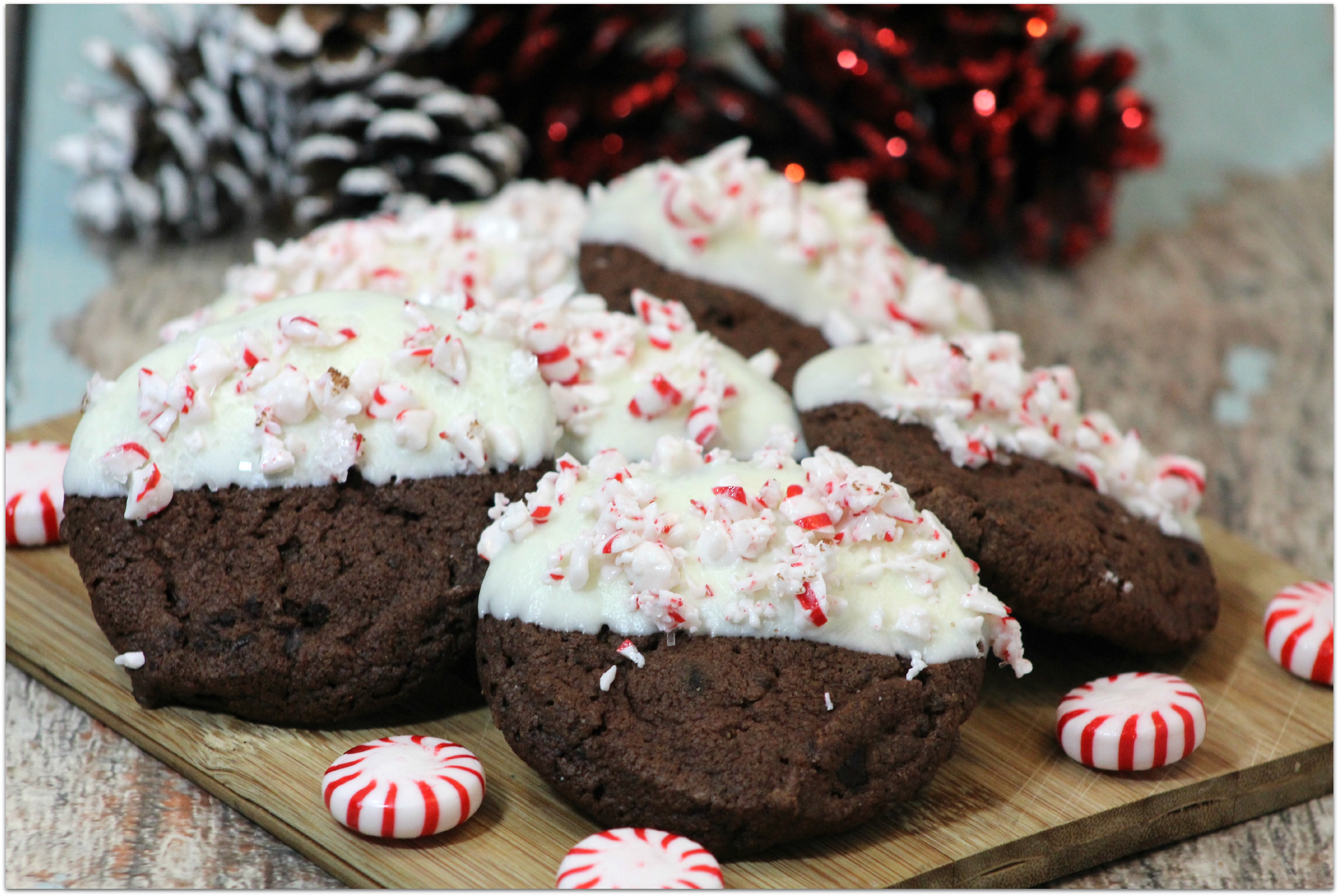 Chocolate Cookie Ingredients: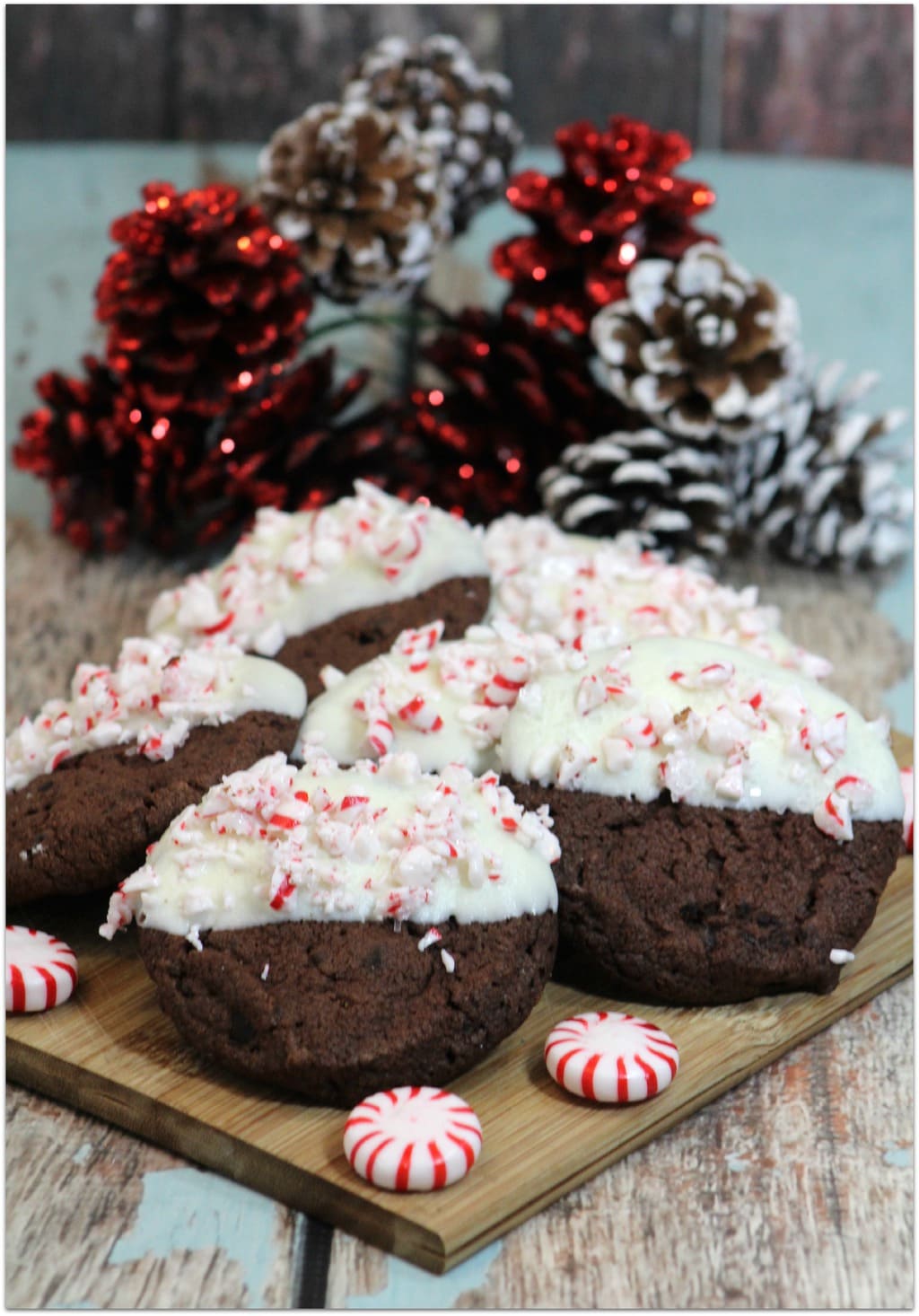 1 8 oz bag semisweet chocolate- cut into small pieces
2 TBSP unsalted butter, room temp
2 eggs, room temp
10 Tbsp sugar
1 Tbsp. espresso
½ tsp vanilla
½ C flour
¼ tsp baking powder
Topping:
1 bag Ghirardelli white chocolate wafers
1 bag of peppermint candy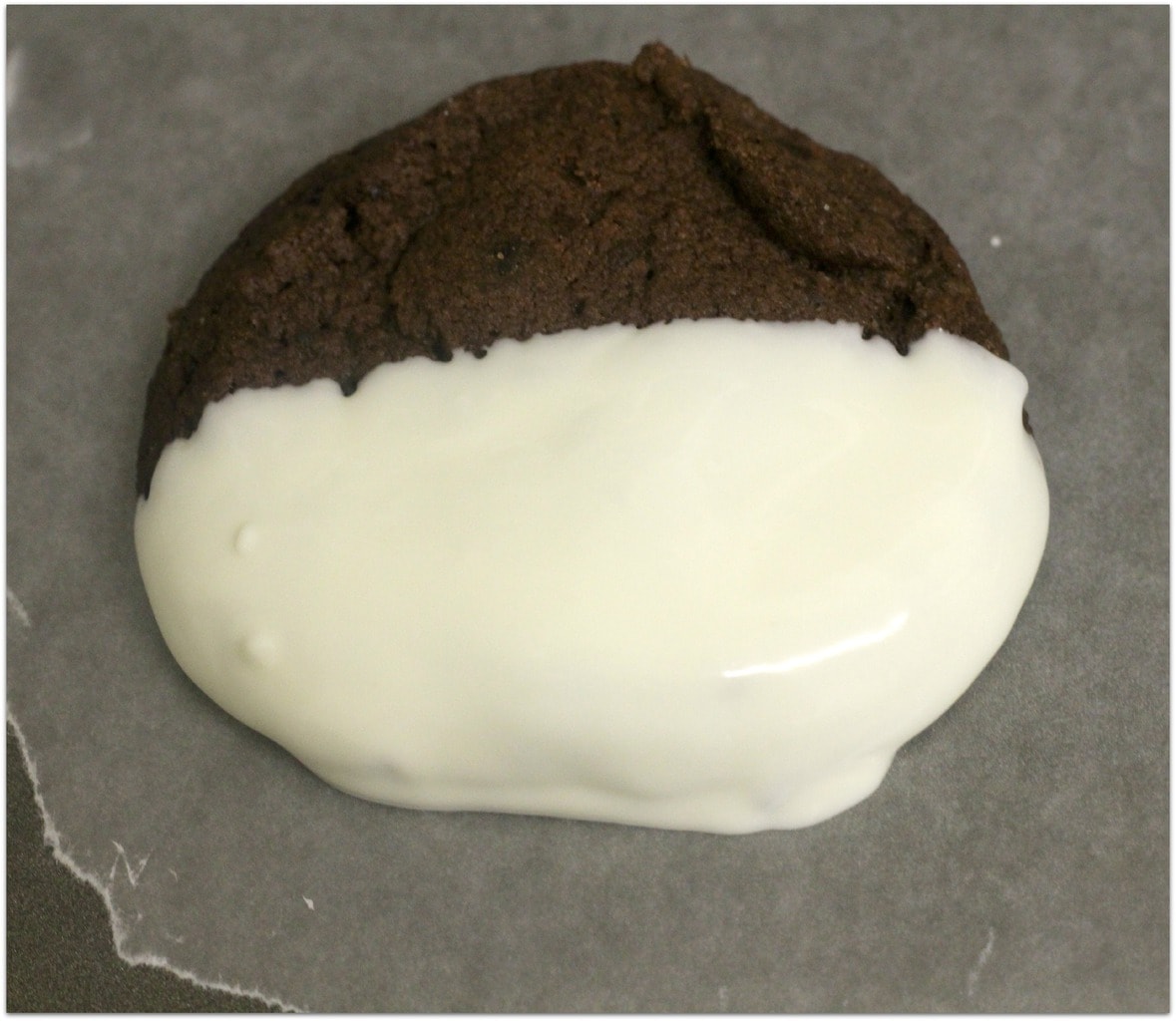 Chocolate Cookie Directions:
-Preheat oven to 350 degrees. Line cookie sheets with parchment paper.
-Add chocolate chips, unsweetened chocolate and butter to a glass bowl.
-In a microwave heat on HIGH power in 20 second periods.
-Stir after each 20 seconds until the chocolate mixture has melted and is smooth.
-Add espresso and stir.
-Allow to cool for 25 - 30 minutes.
-Whisk together flour, baking powder and salt. Set aside.
-Using an electric hand mixer on medium-high speed, whip together eggs, egg yolk, brown sugar and granulated sugar until pale, fluffy and creamy, about 3 minutes.
-Add the in vanilla and peppermint, stirring to blend all of the ingredients.
-Add in the chocolate mixture. Mix well.
-Stir dry mixture into egg/chocolate mixture just until combined with a wooden spoon.
-Cover bowl with plastic wrap putting it in the refrigerator for 45 minutes.
- Using a small ice cream scoop, form dough balls.
-Put them on the parchment lined cookie sheets at least 2 inches apart.
-Bake at 350 degrees for 8 - 11 minutes.
-Remove from oven allowing the cookies to cool on baking sheet about 5 minutes.
-Move to a wire rack to cool completely.
Topping Directions:
-Line cookie sheets with wax paper.
-Put the peppermint candy into a zip lock bag using a rolling pin to crush into small pieces.
-Using a double boiler melt the white chocolate wafers.
-Dip half of each chocolate cookie into the melted white chocolate.
-Sprinkle each dipped cookie with crushed peppermint candy.
-Place the cookies on wax paper until they are completely dried and cooled.
Looking for more Christmas deliciousness? Check out these 10 Tasty Christmas Breakfast Ideas.