The Umstead Hotel and Spa is a a luxurious lakefront hidden gem. Located in Cary, a suburban town in Raleigh, there's a lot to do, too!
I've been to the Raleigh area once and the surrounding area a few times, but never knew this little piece of heaven existed. If I lived closer, I would book this for every special occasion.
The Umstead Hotel is located in Cary, one exit off the Interstate, and just five minutes from the Raleigh-Durham International Airport, so access is easy.
Though The Umstead Hotel and Spa is in a suburban area, you're surrounded by 12 acres of woods, a garden and a lake.
Not too far away, you'll find William B. Umstead State Park, where you can see the beauty of the area by canoe or rowboat.
I drove around the area quite a bit as it was Fall and the leaves were changing, and it was just gorgeous.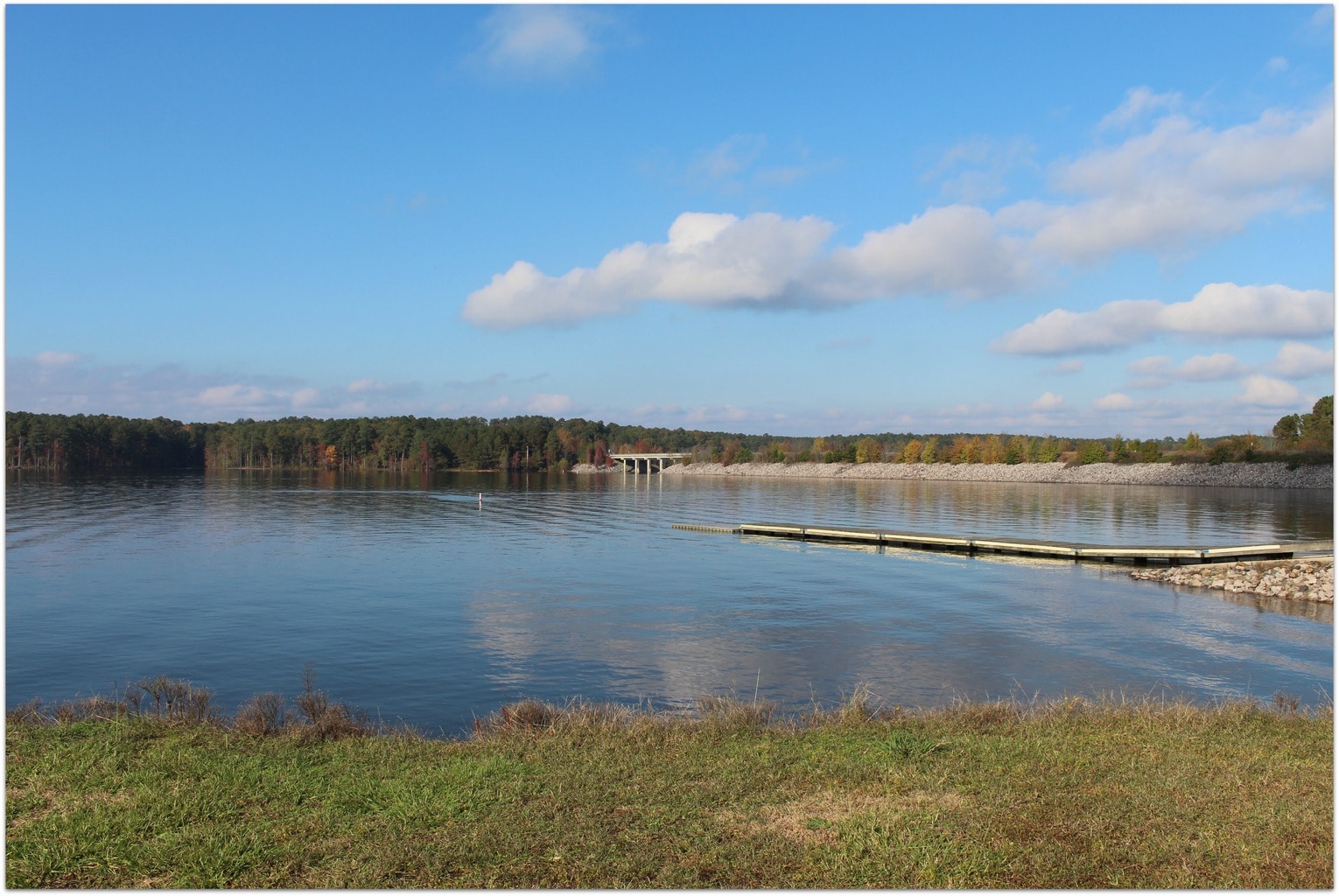 Then again, you could visit The Umstead Hotel and Spa and never leave. Heron's is the on-site Five Star, AAA Five Diamond Signature Restaurant. The cuisine is locally sourced from 14 area farms including their own onsite one-acre culinary farm. Like I said, why leave?
If you are visiting in the summer, there is an outdoor pool and cabana bar. Too cold outside? No worries, visit the Spa, offering nail care, facials, a complete menu of body treatments, a whirlpool and current pool, plus a weight training room. In fact, the relaxation lounges, locker rooms, steam room, sauna, whirlpool and current pool are all complimentary. I wish I had been able to spend some time there, but I was only booked for one night for a business trip, and just couldn't fit it in. You can be sure I will the next time I visit. And there will be a next time!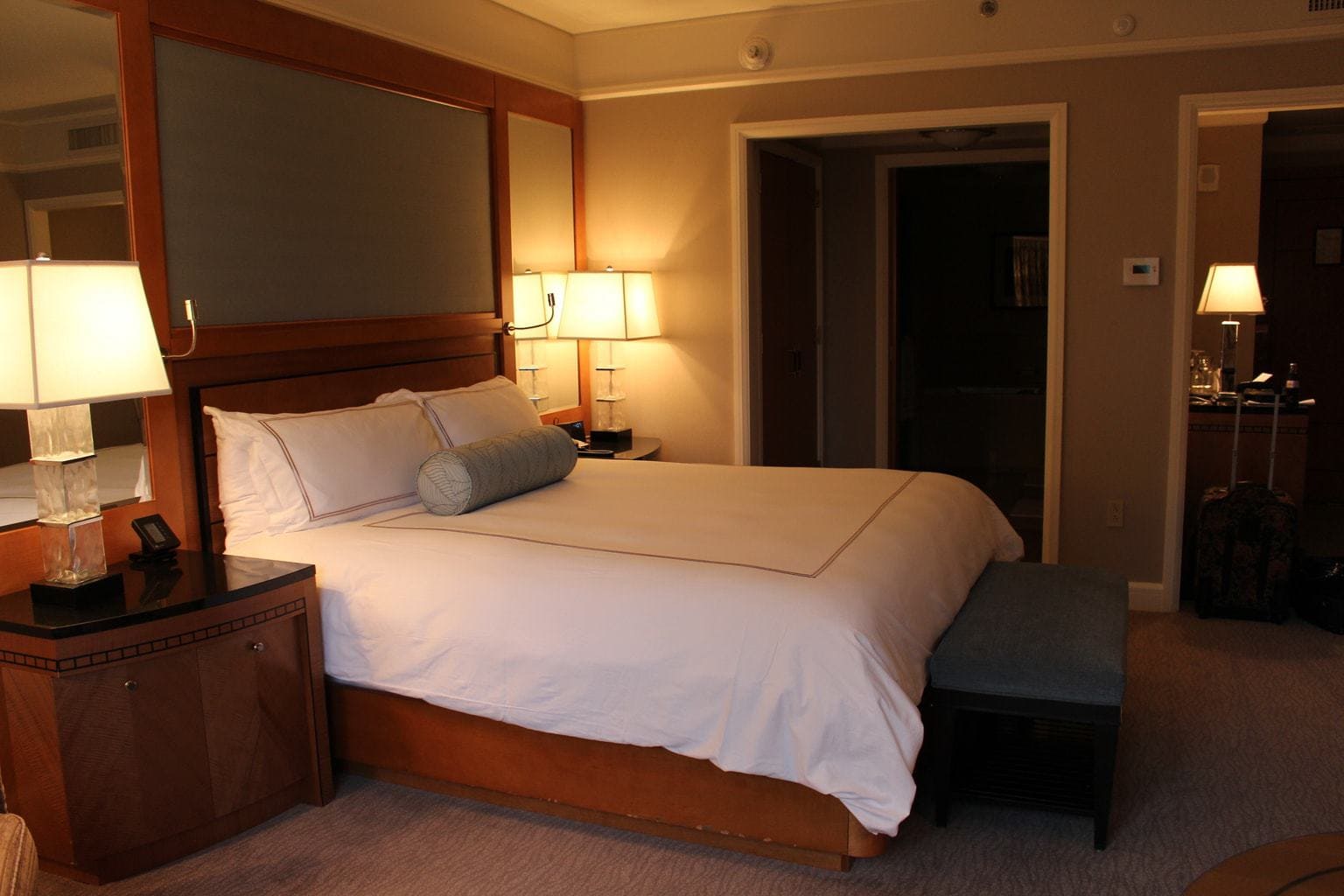 My room was just gorgeous. It was large and bright during the day, and quiet in the evenings. I had a large desk to spread out and get a little work done...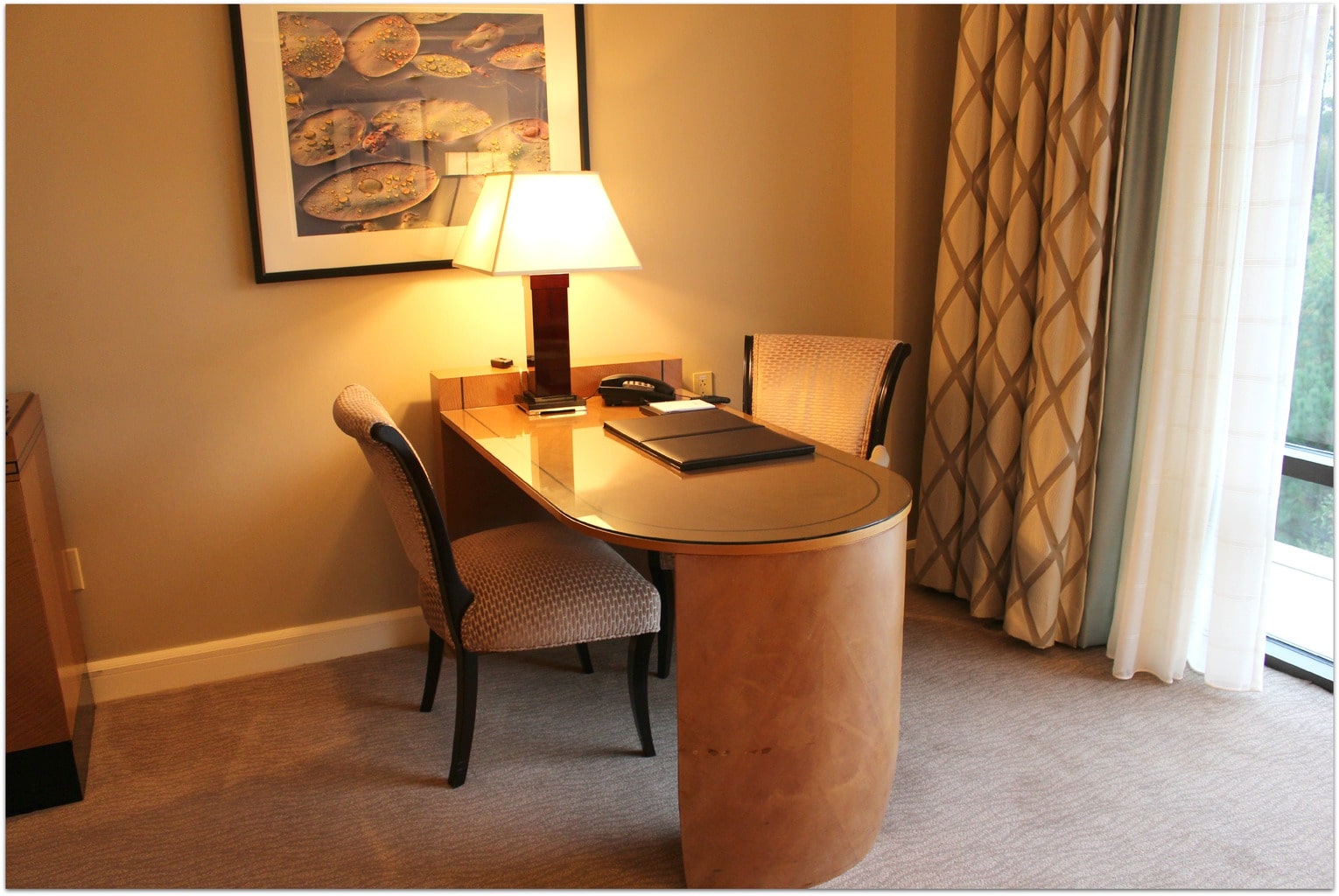 ...as well as a comfy chair to relax in with my coffee in the morning.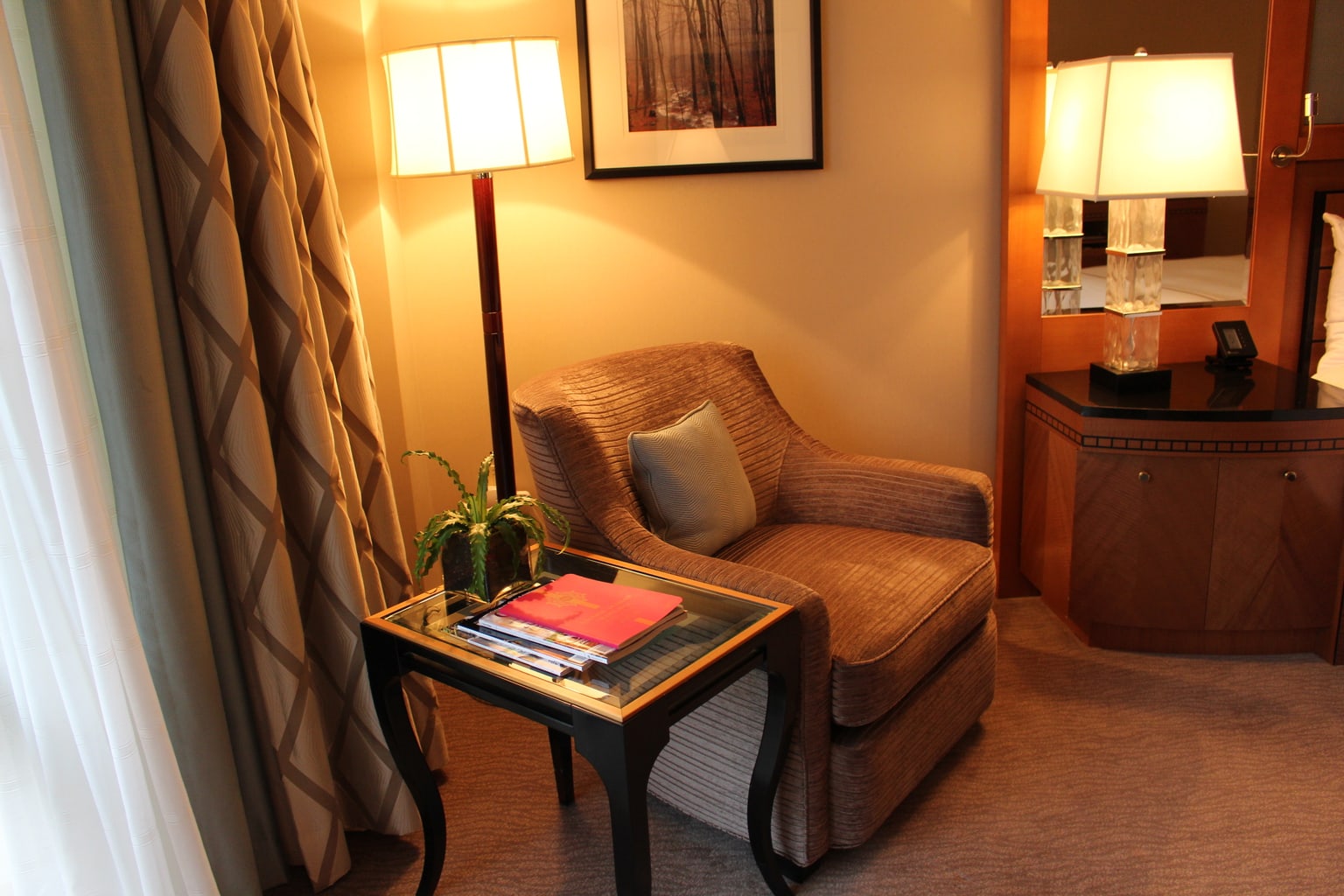 There is a Keurig in each room providing coffee and tea.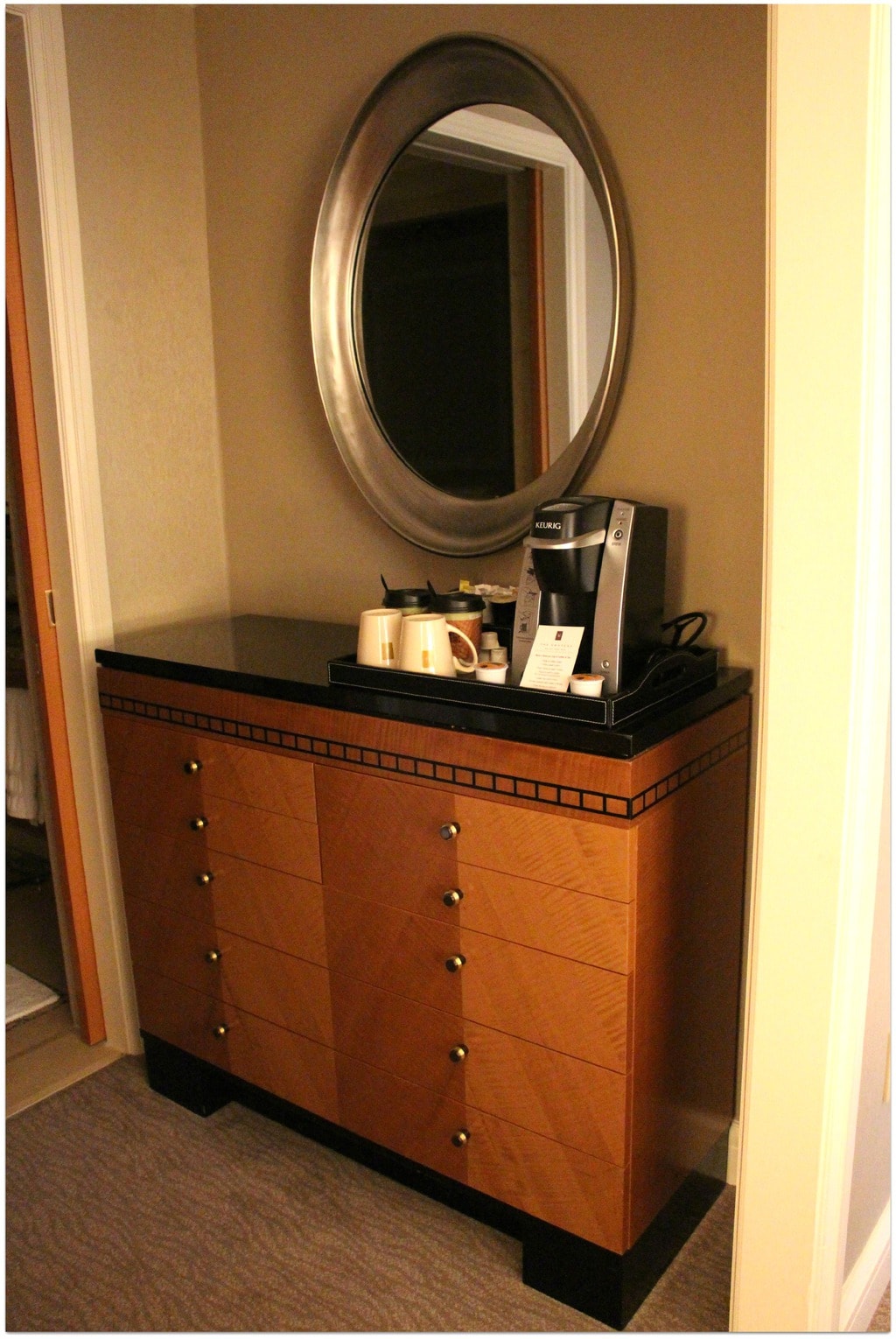 The bathroom was beautiful. Again, as I was only there for one night, I didn't have the time to relax in that tub, but it sure looked inviting!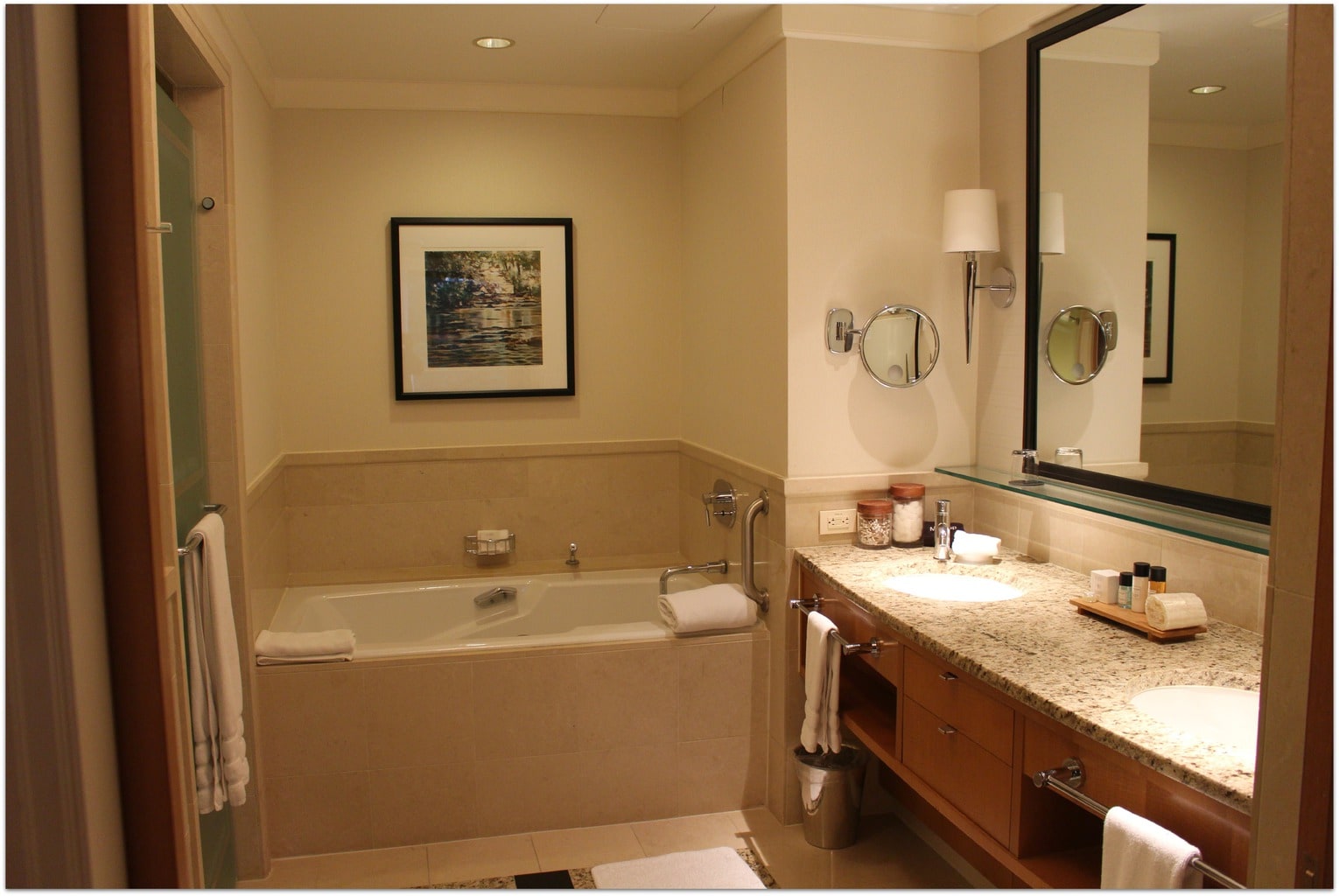 I have to admit, this was the first time I had ever seen lip balm provided with the toiletries. So thoughtful.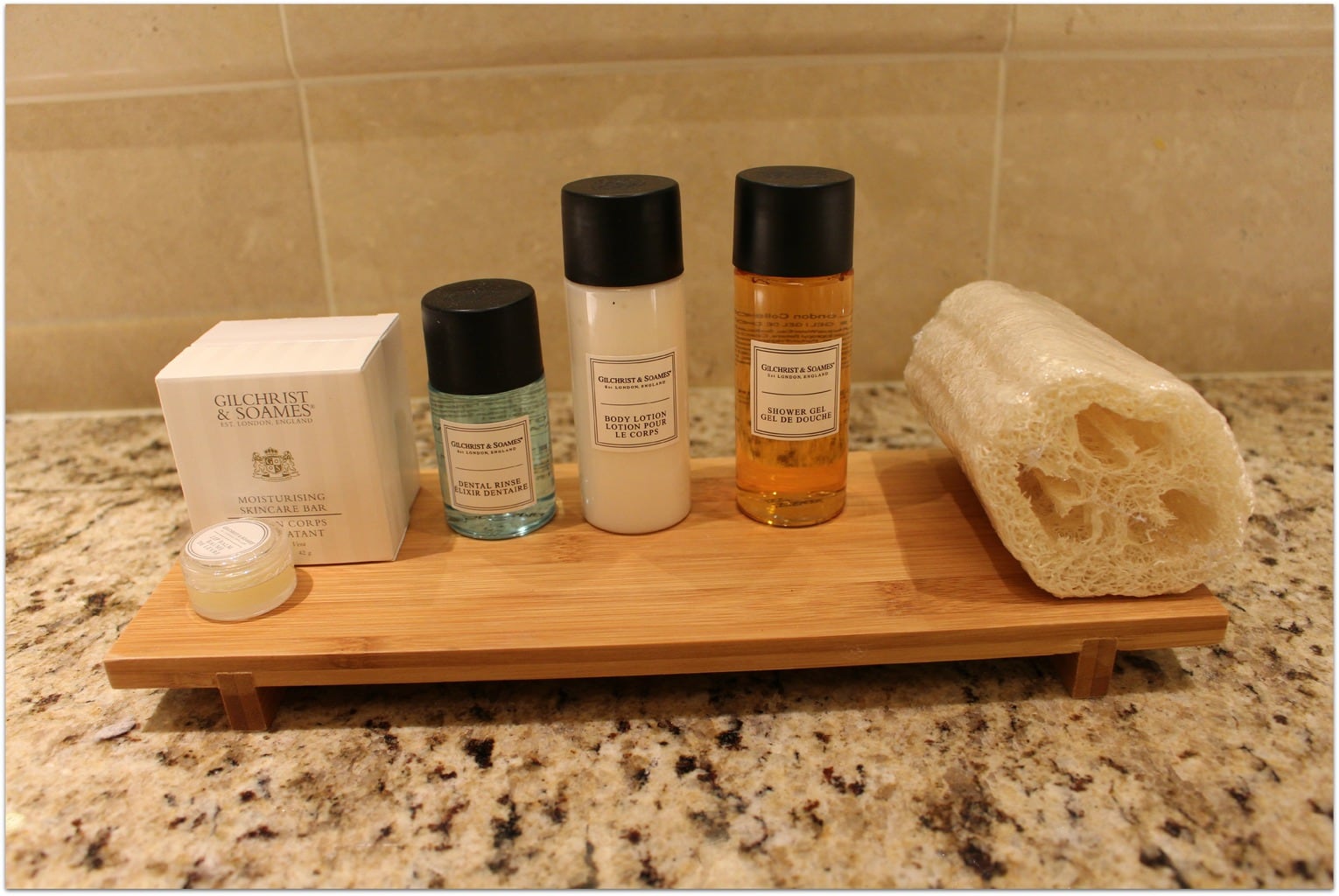 While I was working in the early evening before I met a group for dinner, a heard a knock at my door. Would I like turn-down service? I said yes, thanking her as I went back to work. Later, I realized she had not only turned down the blankets, but she also put out a luxurious robe and slippers by the bed. Heaven. Yes, I do like to be spoiled.
Be sure to spend at least a couple of days at The Umstead Hotel and Spa, located at 100 Woodland Pond in Cary, North Carolina. Come back and let me know what you think. I can't wait to hear how you enjoyed your stay!
Grab your free printable packing list to help you remember everything you need to take for your trip!