It's time to look into that Puerto Vallarta all-inclusive family trip you've always dreamed about. Finding the best hotels in Puerto Vallarta can be tricky, but once we discovered all-inclusive, we were hooked.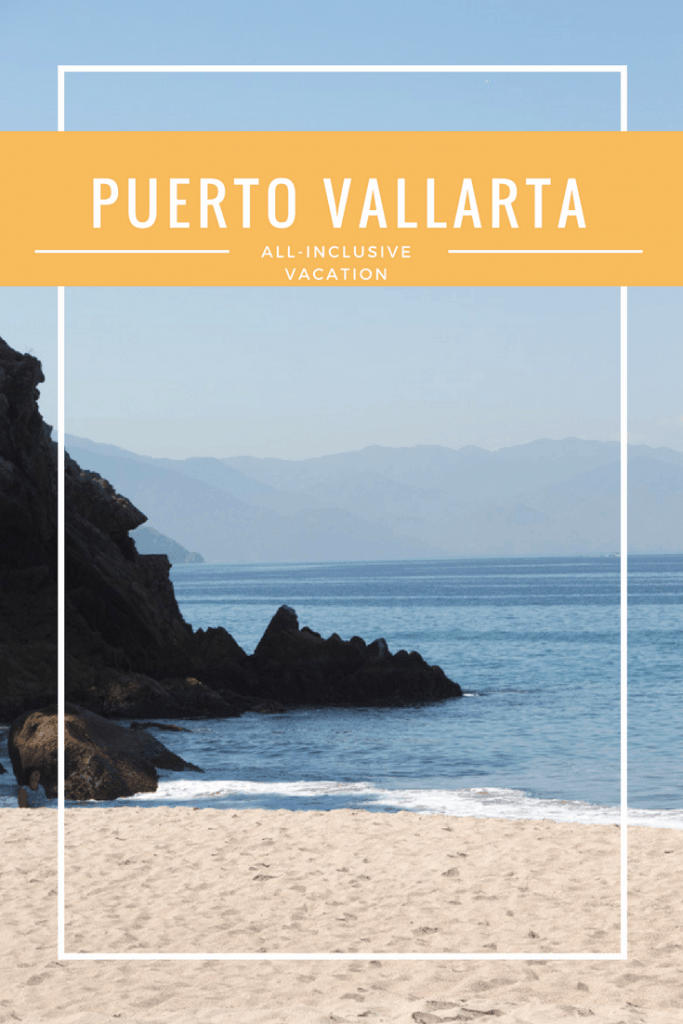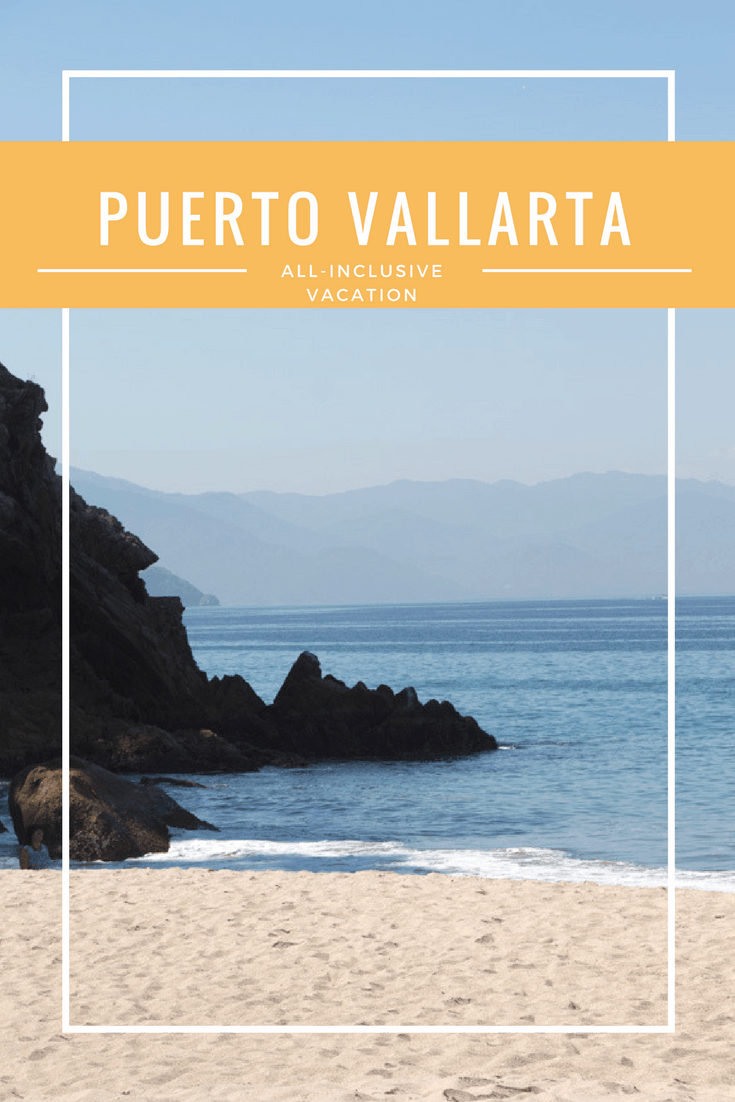 Years ago when we first started traveling with our kids, I would try to talk my husband into an all-inclusive vacation. He always said they were too expensive. I would look at the typical vacations, the ones you find at the top in Google when you search, and he was right- some of them were outrageous.
But the more I looked, the more they seemed reasonable. So I started really paying attention to the amount of money we were spending every day. Lodging is easy to track, but all those extras- they really add up. Excursions aren't cheap, and when you try to schedule and plan it yourself, it's not easy.
I finally brought all the expenses to my husband and he was shocked. I remember eating in a mediocre hotel restaurant once on my birthday and being sickened by the amount we spent. That's when we decided to take a better look at all-inclusive.
Since that time I've been on about ten vacations that were all-inclusive, and I'm here to tell you, you've got to try it! This past November I went to the Hyatt Ziva Puerto Vallarta all-inclusive family resort, and it was one of my favorite trips to date.
Best Puerto Vallarta All-Inclusive Family Vacation
The Hyatt Ziva Puerto Vallarta is an all-inclusive Playa Resort positioned right on its own beach.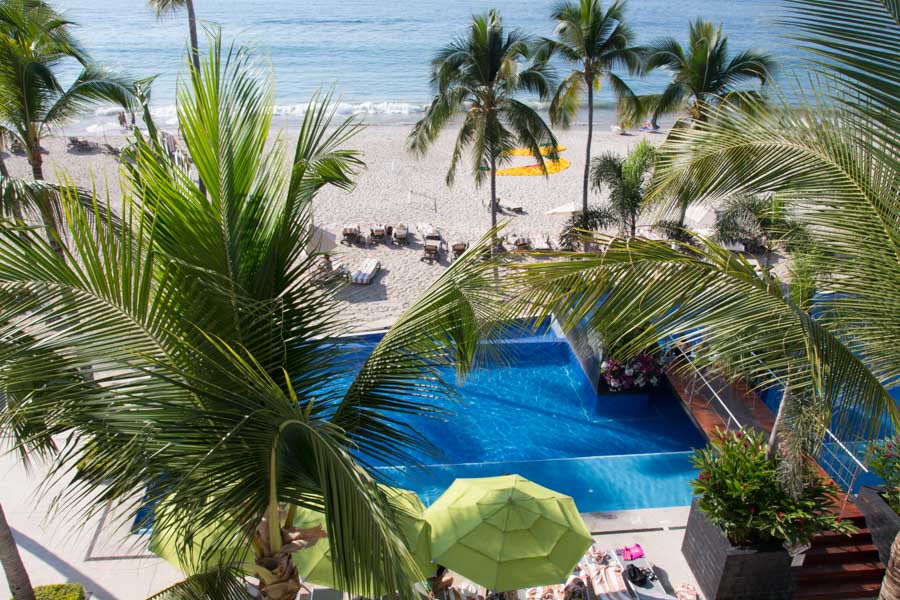 Though the beach is not considered private, you really can't get to it unless you're entering through the hotel, so you won't see throngs of people taking up the beach chairs. This feature alone makes the Hyatt Ziva one of the best hotels in Puerto Vallarta!
Most of the time, I am perfectly happy to grab a chair and read all day, but this hotel had so much to do, I wanted to take full advantage.
Resort Activities
Care to kayak? It's included with your stay.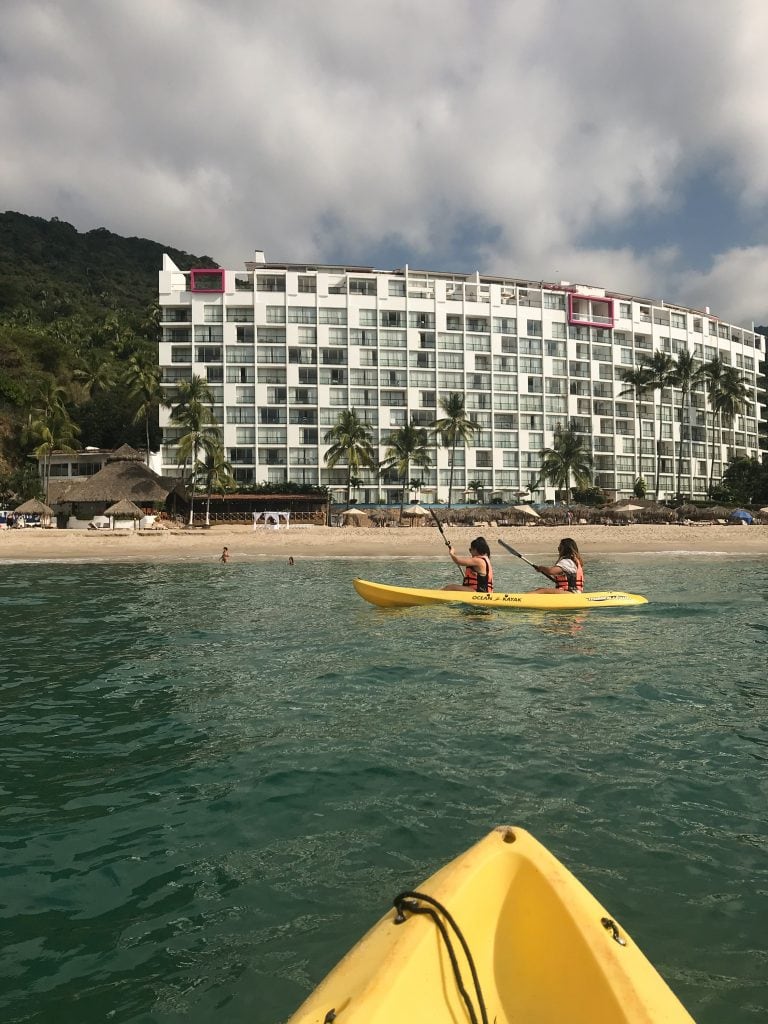 I was told a few people had reported seeing whales from their balconies, but that was during the peak season. Whale watching tours are available, so check with the resort before you book the optional tour and make sure they have spots available.
If you're staying during turtle nesting season, you may be able to watch a release, which was incredible!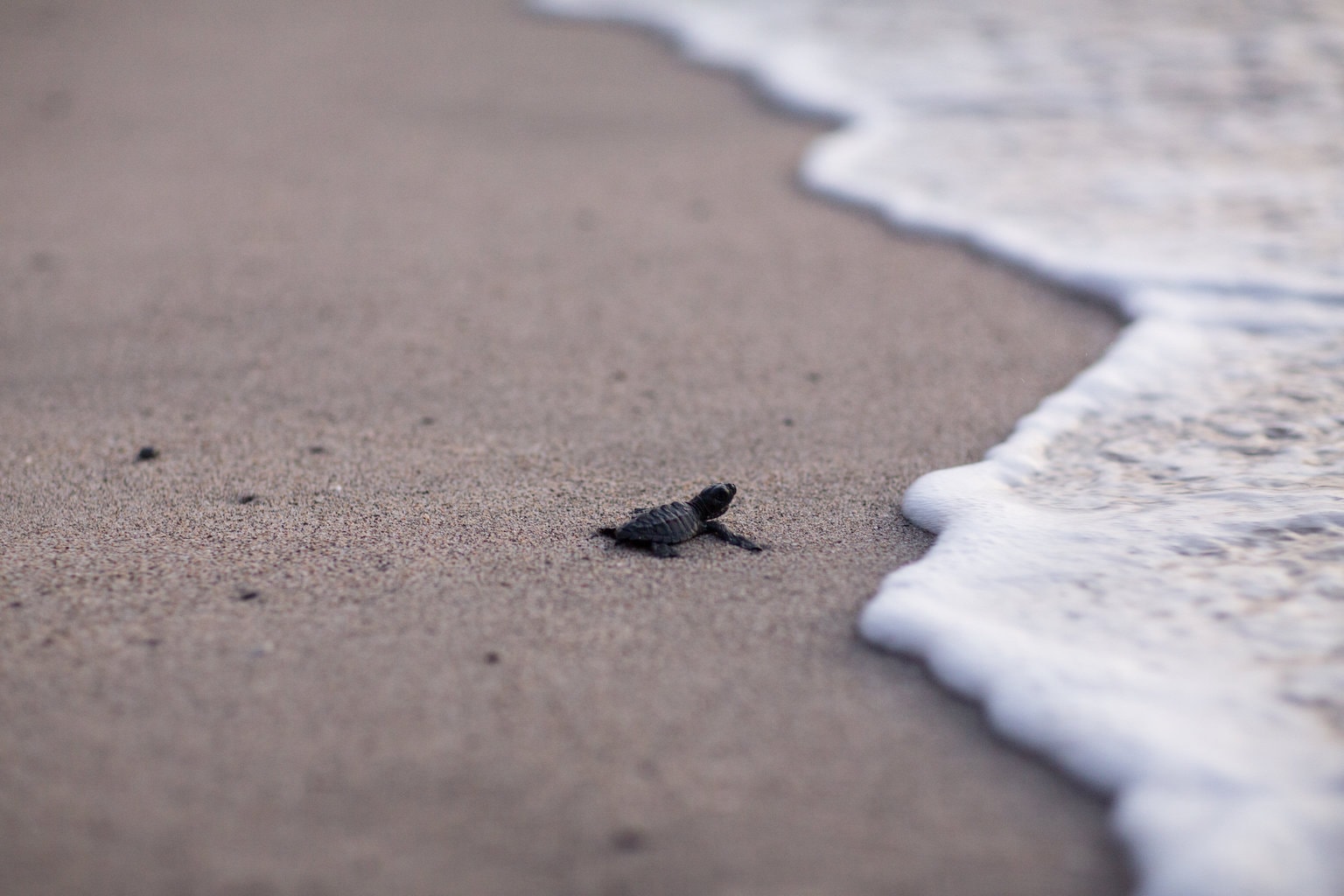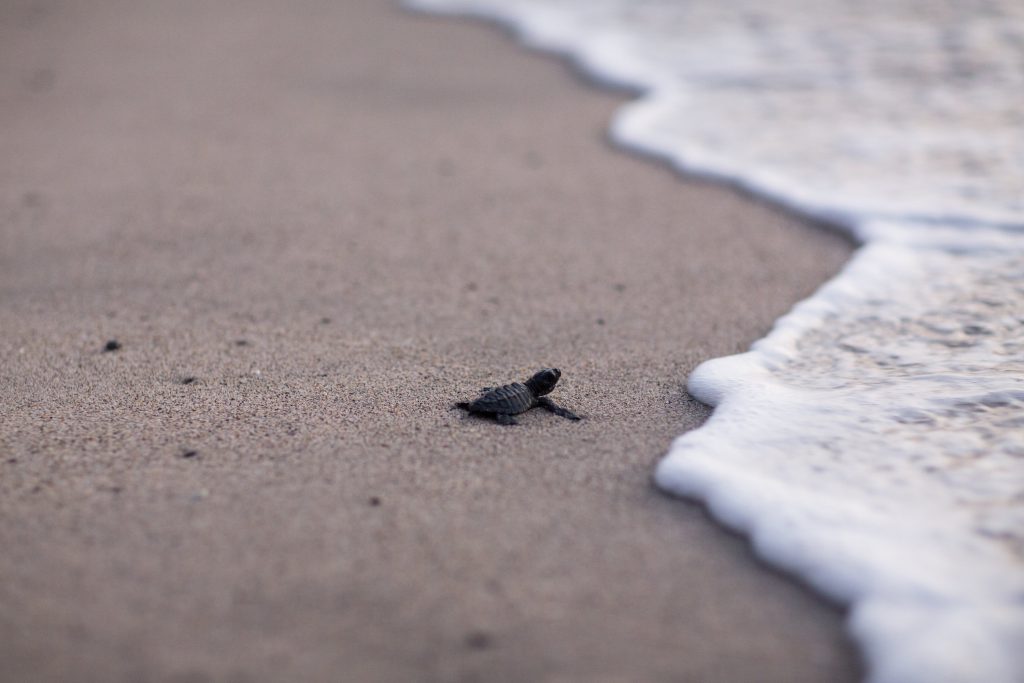 Take a guided tour of the jungle - it's within a short walk of the resort.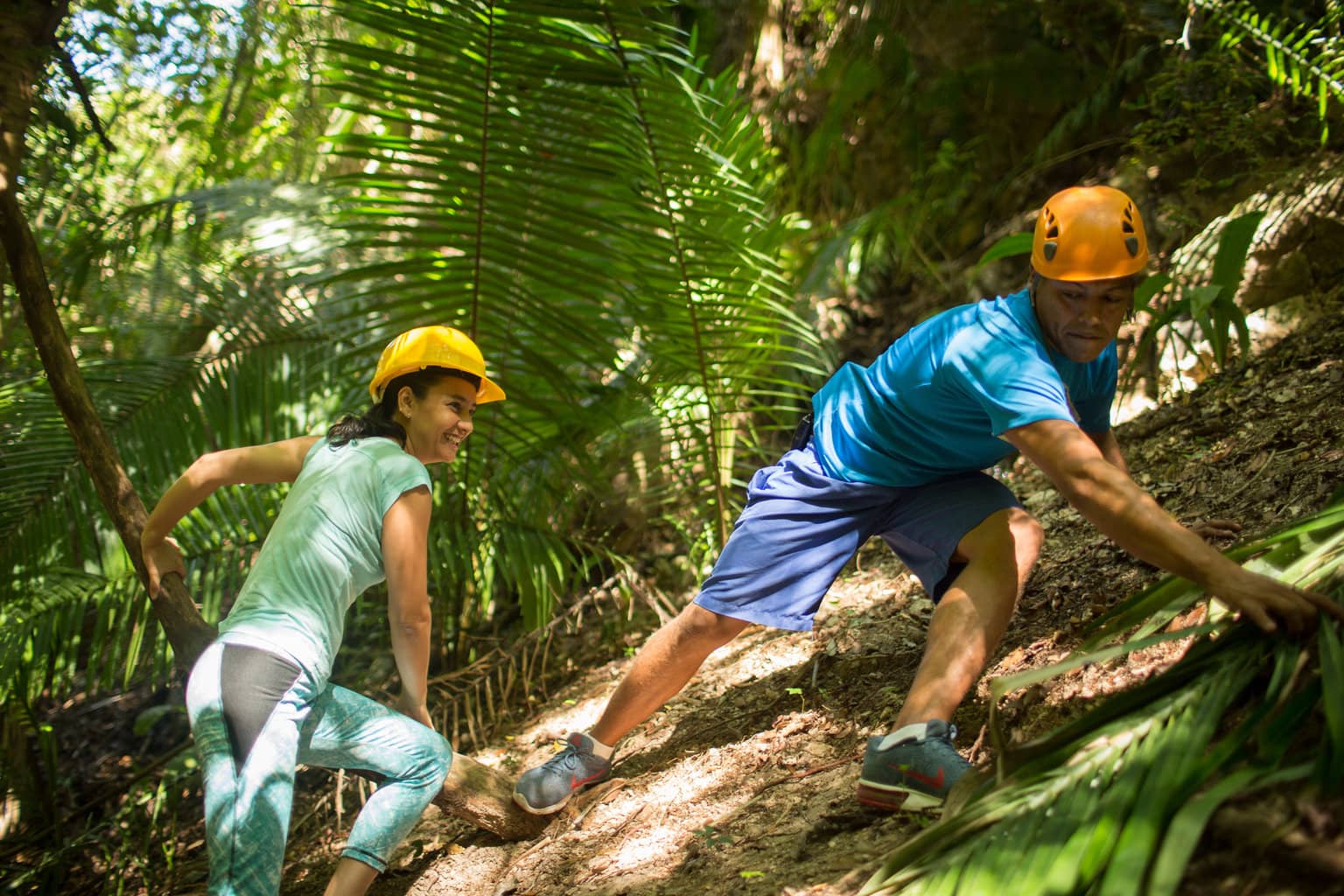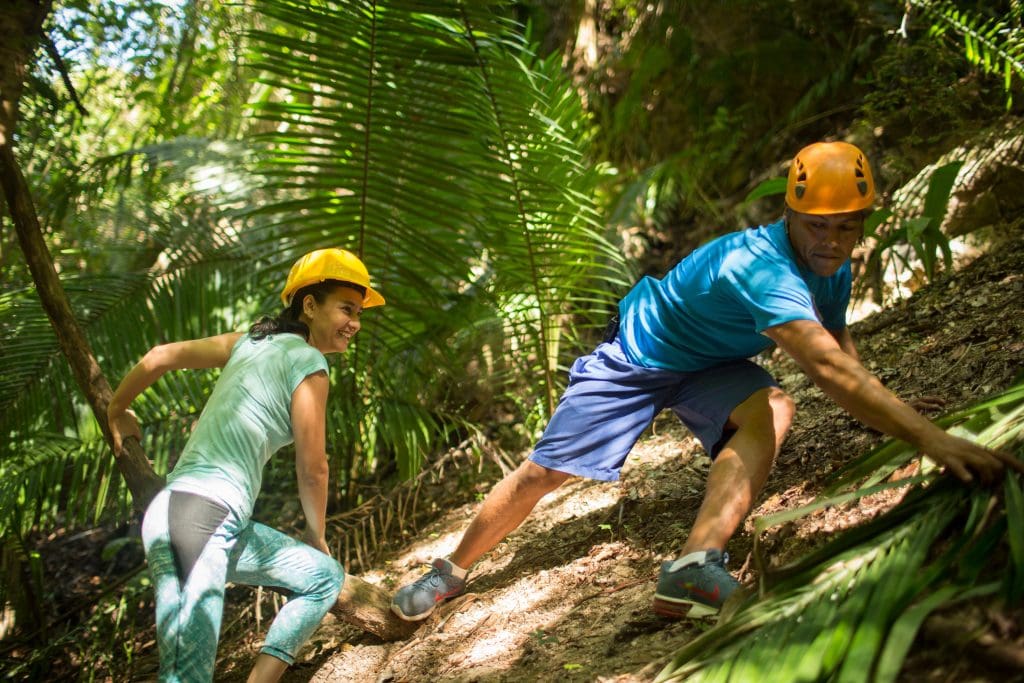 Always wanted to learn those sexy tropical dances? Basic tropical dance lessons are included, too. Speaking of dancing, be sure to take in the show of traditional dance of Mexico.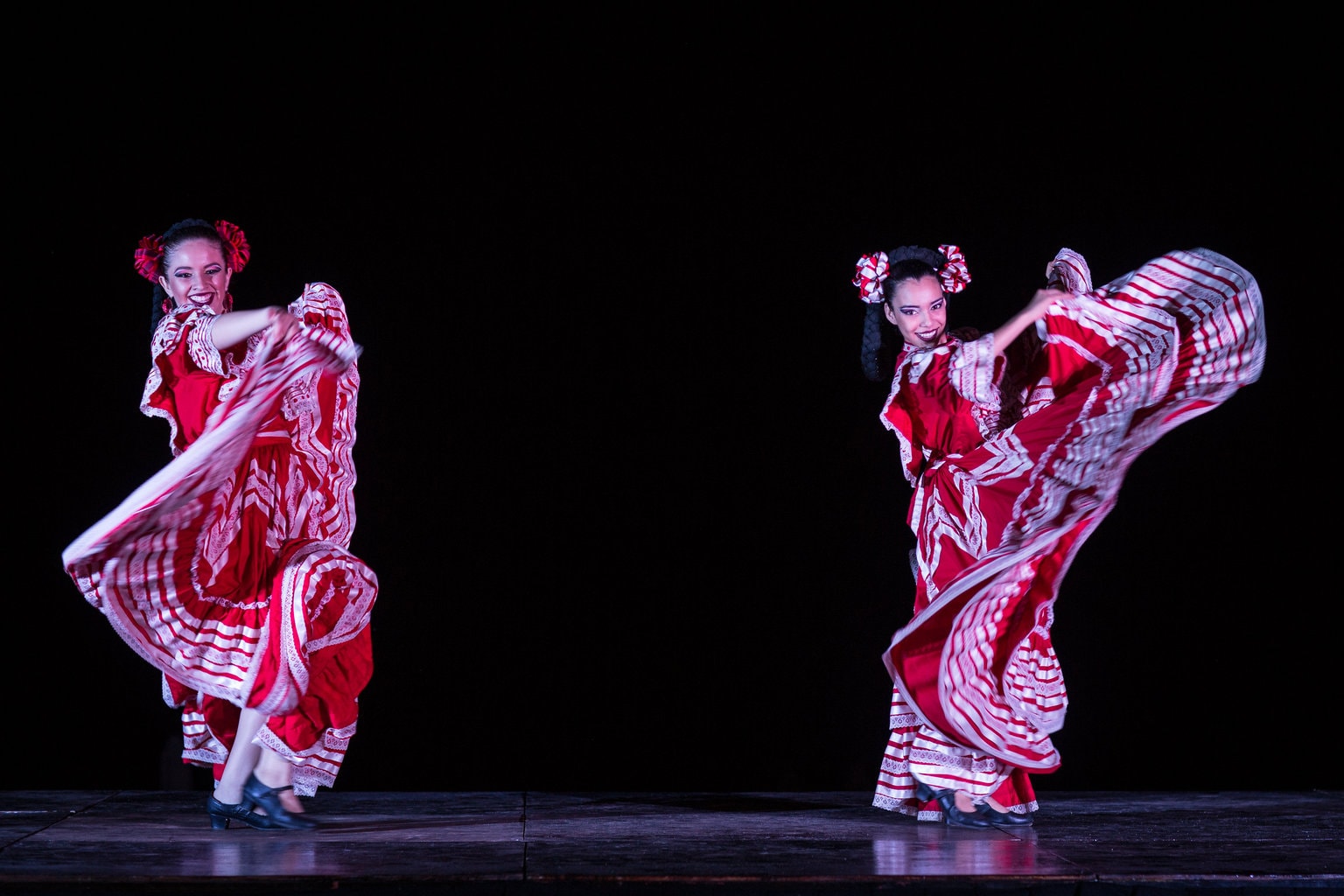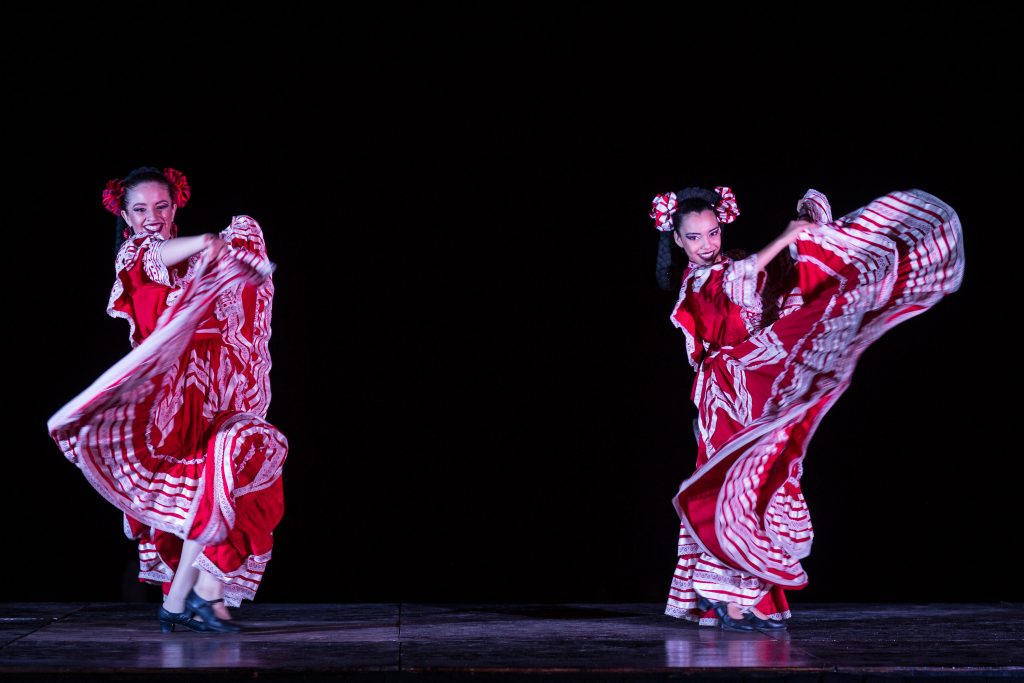 And if the Michael Jackson show is going on while you're there, do not miss it!
Learn how to prepare one of the signature recipes of the resort (like this fresh seafood salad recipe), or be wowed by one of the talented mixologists.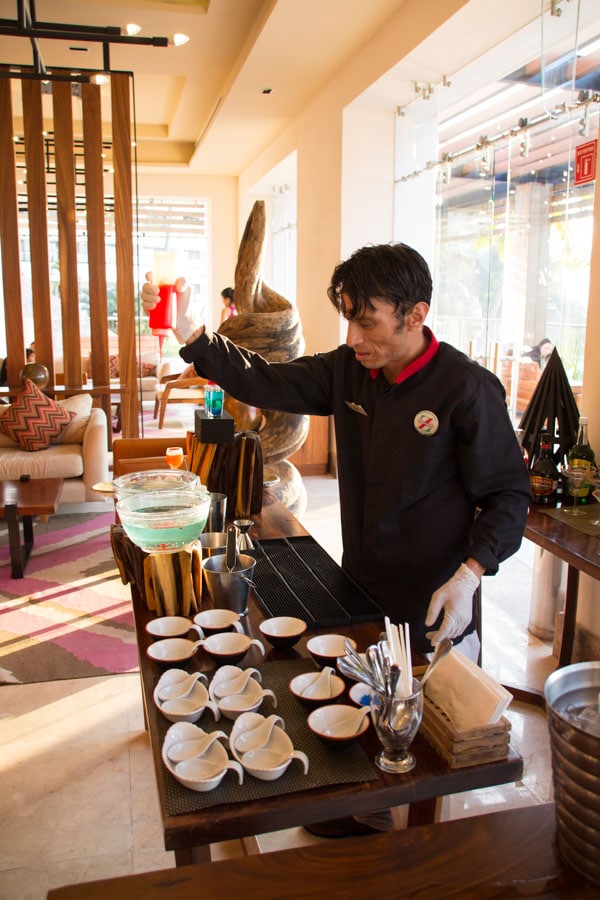 We watched one of the molecular mixology demonstrations, and I was blown away by what this guy could do with cocktails! He actually made boba pearl-like spheres right in the cocktails.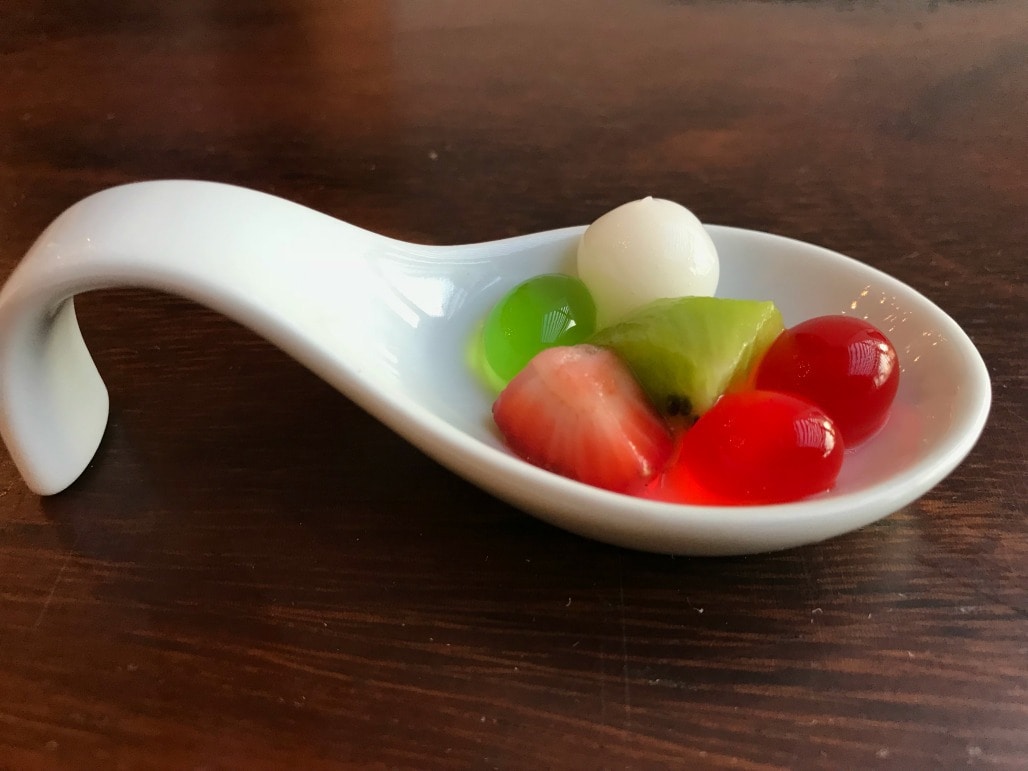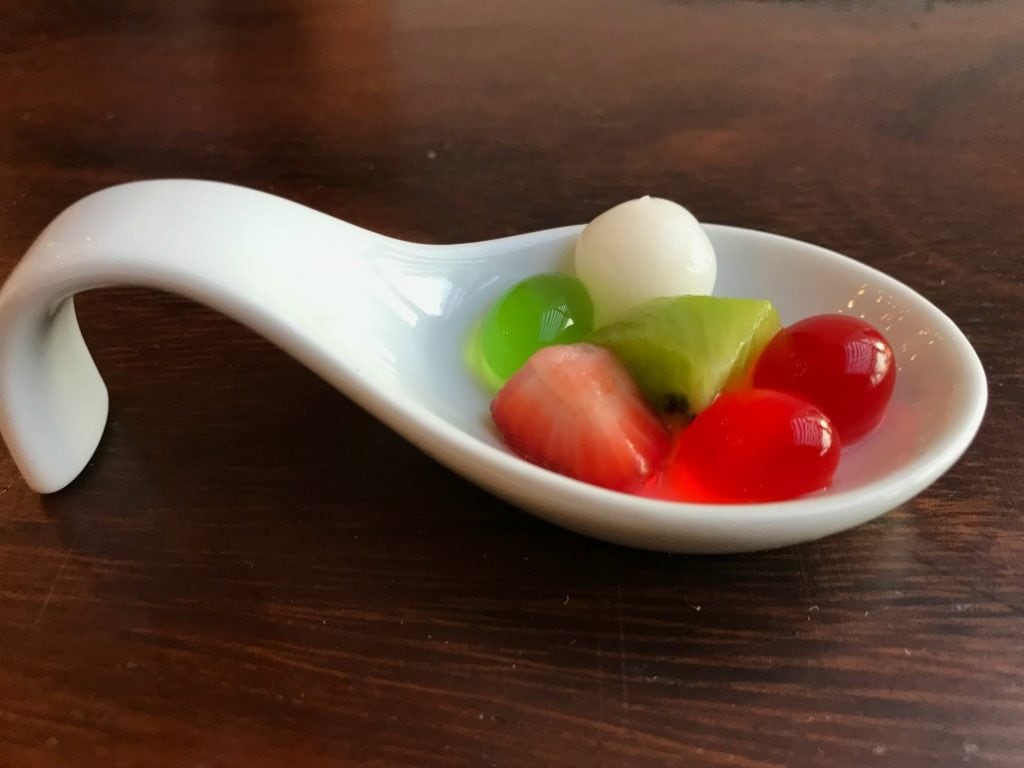 Though activities can change with the seasons, this is a must if it's on the schedule. Be sure to check as soon as you arrive. Take a look!
Want to learn just enough Spanish so you can try it out on the staff? I figured out quickly what was important: Cerveza (beer), mariscos (seafood) and Mucho Gusto (nice to meet you.)
Can't get enough of the beach? There's beach volleyball, cornhole, and horseshoes right on the beach. Whatever your mood, you'll find an activity that's a perfect fit. Did someone say spa?
VitaMar Spa
The VitaMar Spa area is available for everyone to enjoy, including the Hydrotherapy Circuit. Bring a book and stay a while. There's a jacuzzi as well as plenty of chairs if you want to get a little sun. Prefer the shade? Ask one of the staff to move an umbrella for you.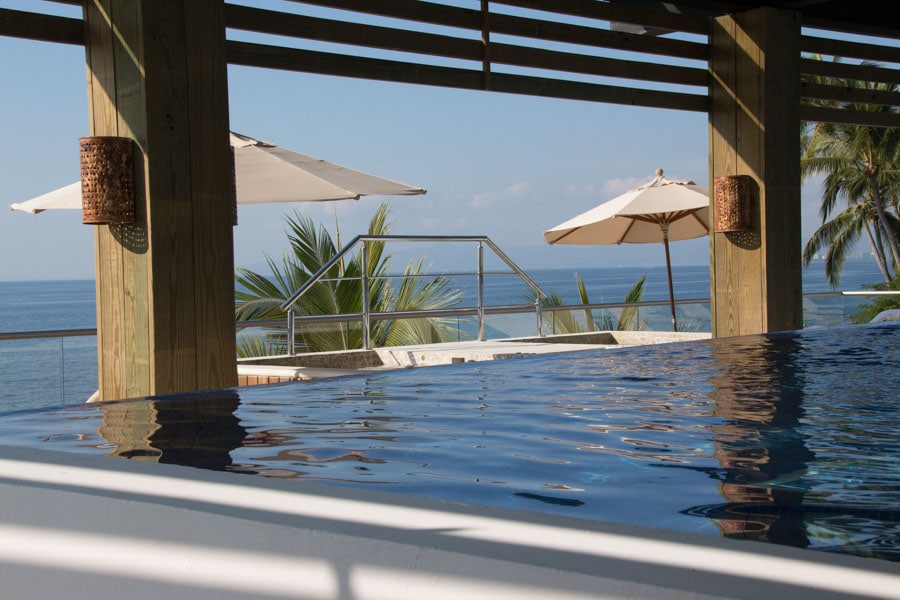 Inside you'll find a steam room and sauna, along with towels. As you have robes in your room, you really don't need to bring much with you. Wear your robe, swimsuit, and sunscreen, and you'll be set.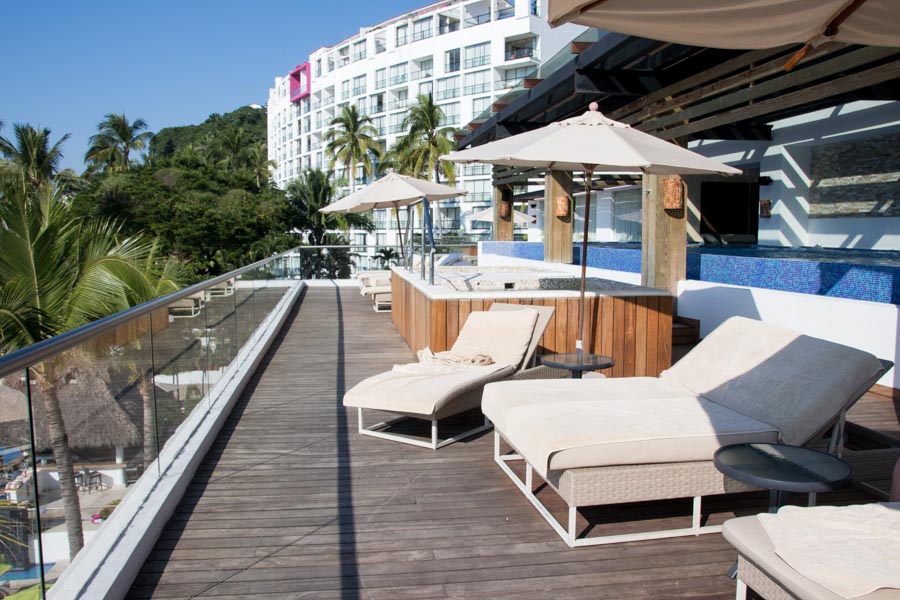 Spa treatments are extra, but when you see the menu of offerings, I'm betting you'll want to be blissfully swept away with one of their signature massages.
Think Organic Coconut Deep Tissue Massage, Basaltic Warm Stone Massage, or Relaxing Agave Oil Body Massage. If you're there with your love, why not schedule a couple's massage?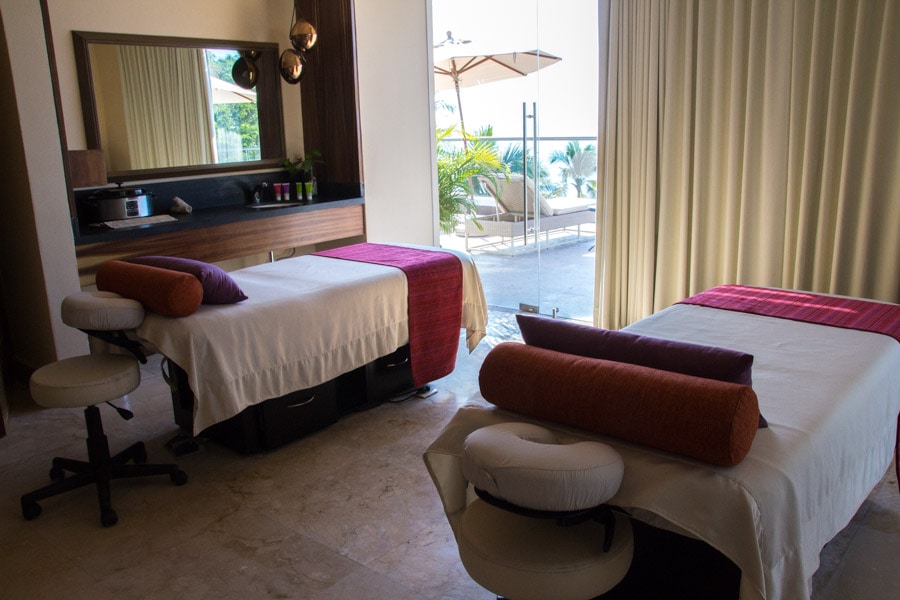 Rather enjoy a special skin treatment? I heard the Tequila Sunrise Body Scrub and Massage is wonderful. You can also get mini sessions and they even offer eye treatments.
Make sure to stop by and browse the menu so you can get on the schedule right away during your stay. They have a lot of choices!
Fitness Area
Looking to spend some time in the fitness area with a trained workout coach? You'll love the view as you're working up a sweat.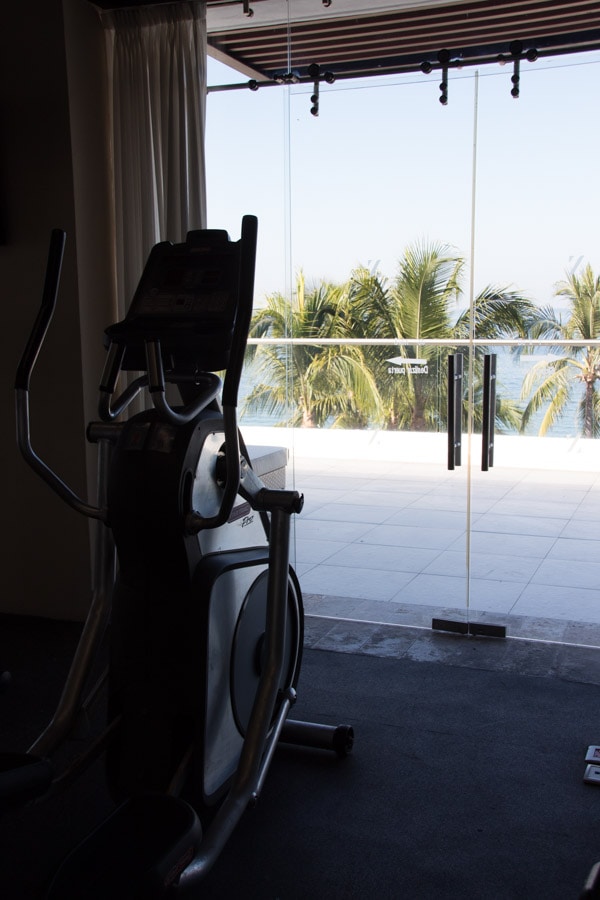 The fitness area is available 24 hours a day. Just use your room key for access.
Grab the schedule for yoga and fitness classes while you're there. The yoga class looked fantastic, but I hadn't brought workout clothes. What was I thinking? Especially knowing now how amazing the food was, I really could have used some exercise!
Food
With six restaurants to choose from, you might want to make sure you allow some time for fitness! The food was fabulous, from the buffet to my favorite, the Mexican restaurant, Casa Grande.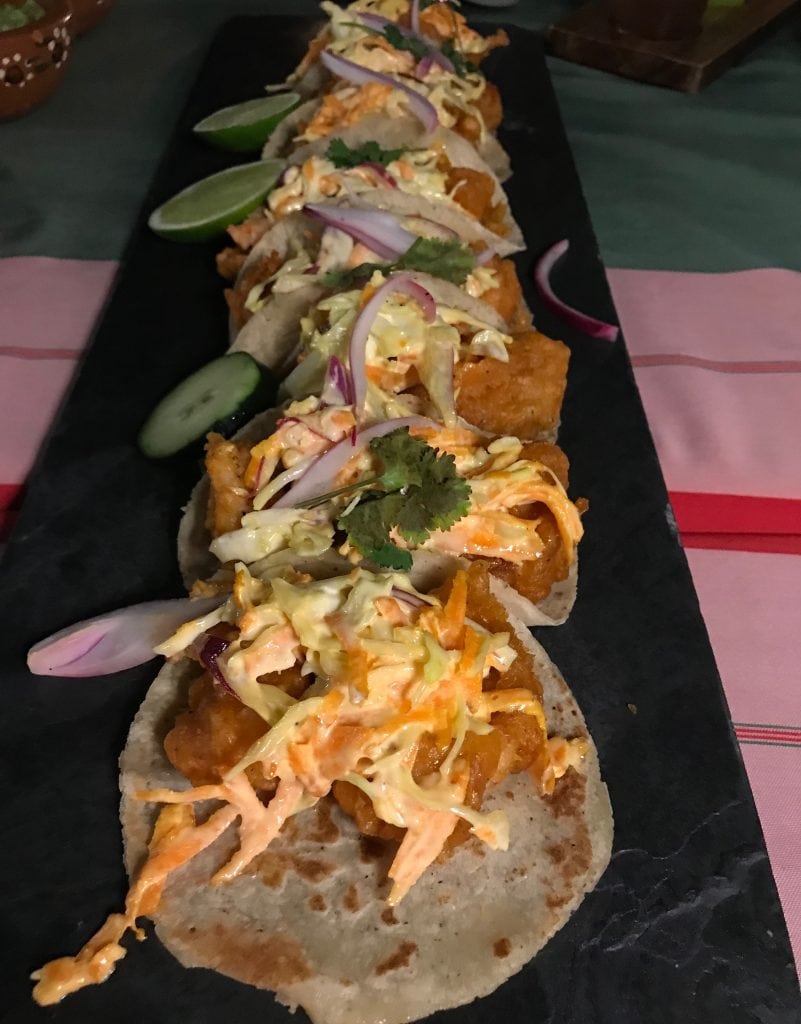 The chefs are passionate about preparing a meal that will be as unforgettable as the sunset that you can see right from your seat as your dining. Be sure to check the times and reserve your table accordingly.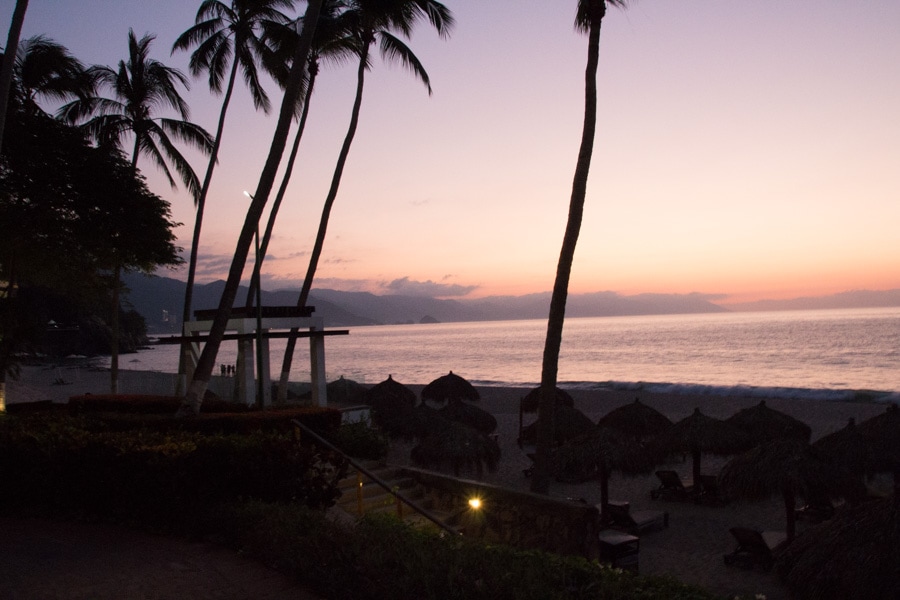 We had dinner at Blaze Steakhouse on our last night there, and again, the food was exceptional.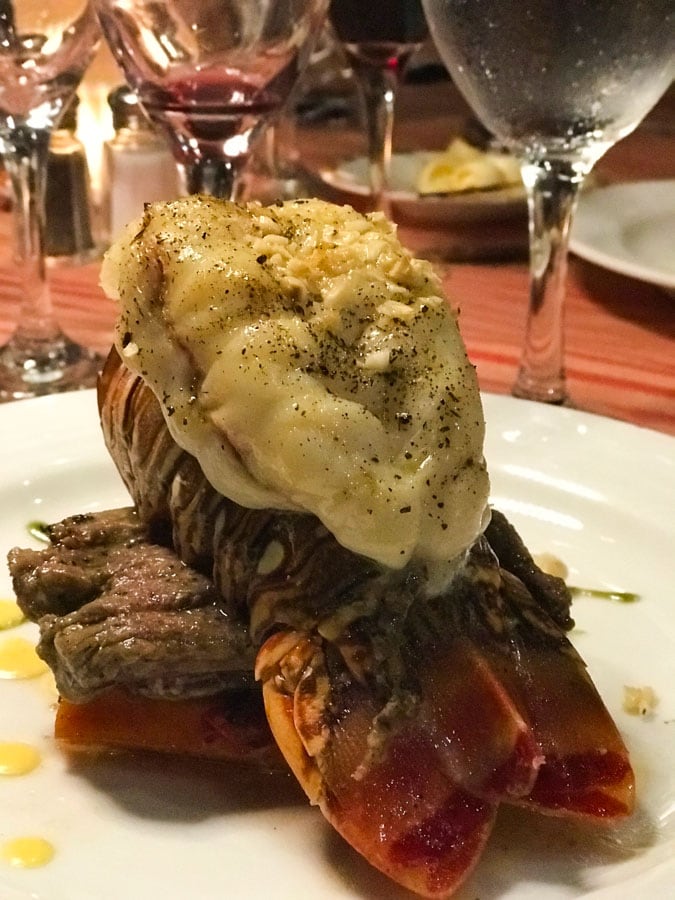 With so many choices, it's a difficult decision. They are all so good. And the Hyatt hopes that's the biggest decision you have to make. They call it the stress buster zone. Choose from Asian Fusion, Mexican, Italian, Blaze Steakhouse, VivaZ International, or even a sports bar or food cart.
The easiest decision for me was breakfast. I have to admit, when I have a chance to sleep in, I take it. I am not an early riser unless required! And when I have the opportunity to order room service, included as part of my stay, I don't hesitate for a second!
I ordered waffles with berry compote, a side of fresh fruit, and a pot of coffee, and sat outside watching the waves. It doesn't get much better!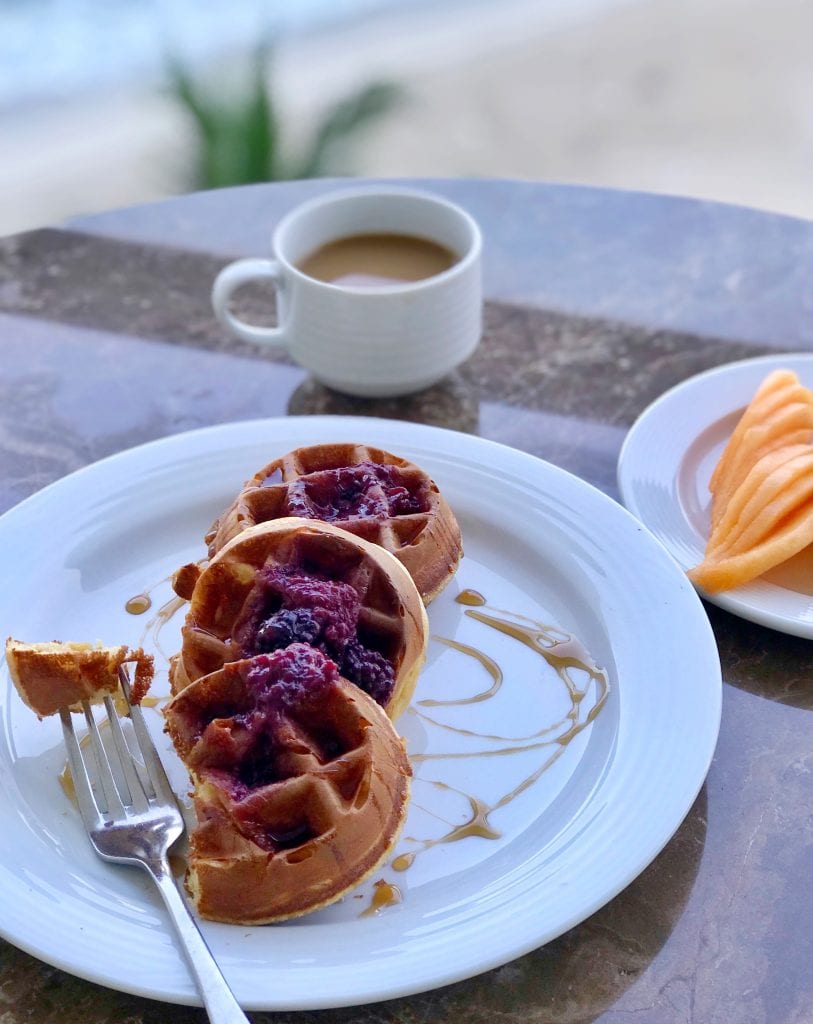 The breakfast buffet has a huge assortment of baked goods, traditional Mexican and American dishes, a lot of fresh fruit, yogurt, oatmeal, and more. If you love breakfast, I'd suggest you check it out.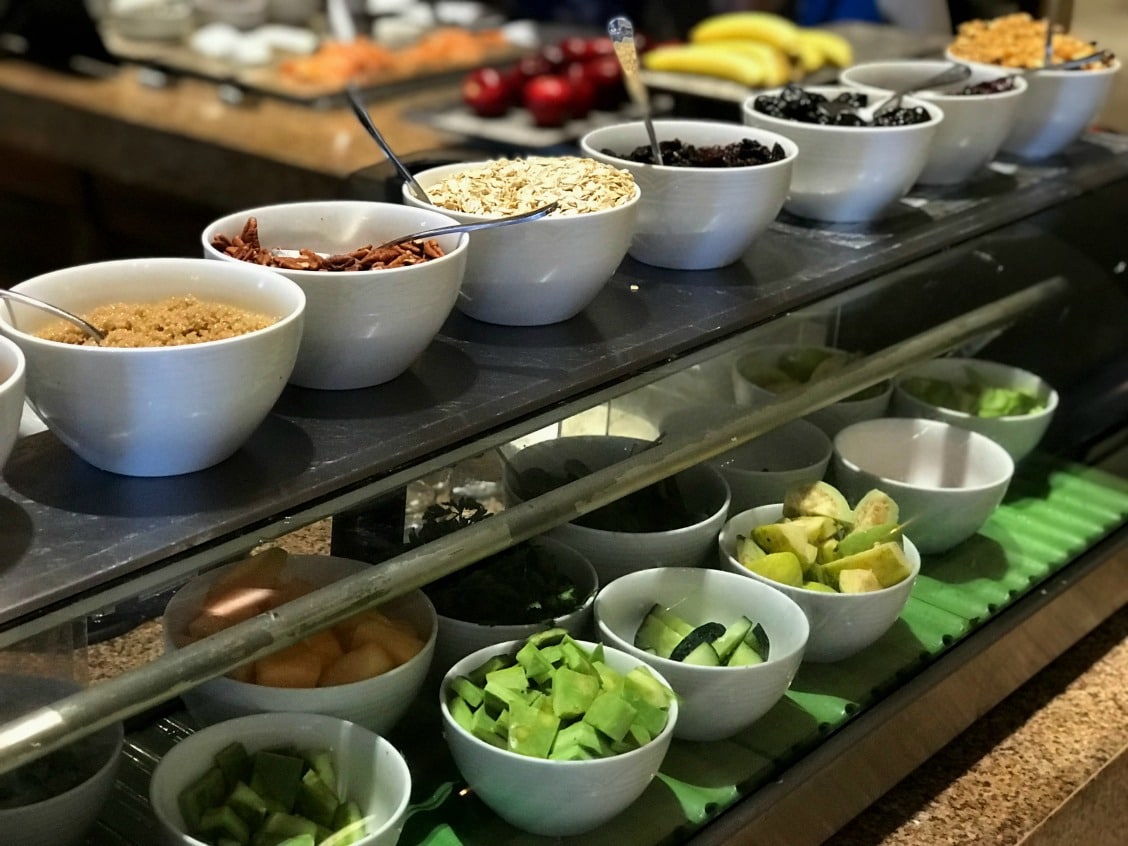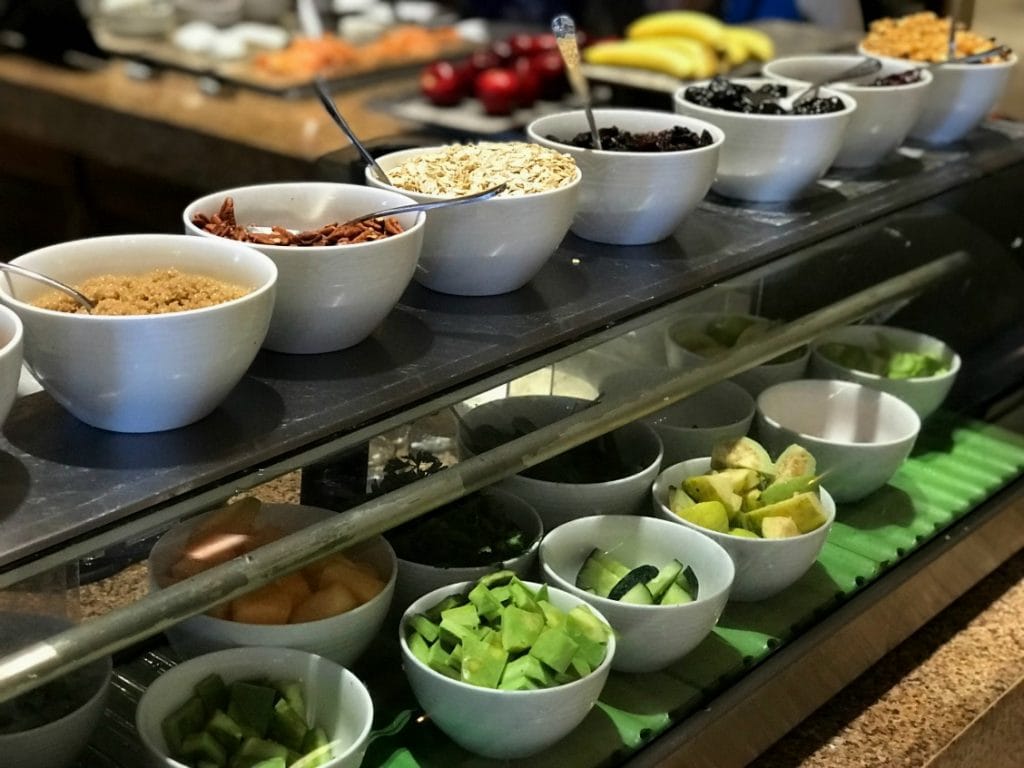 The cappuccino and pastries were heavenly.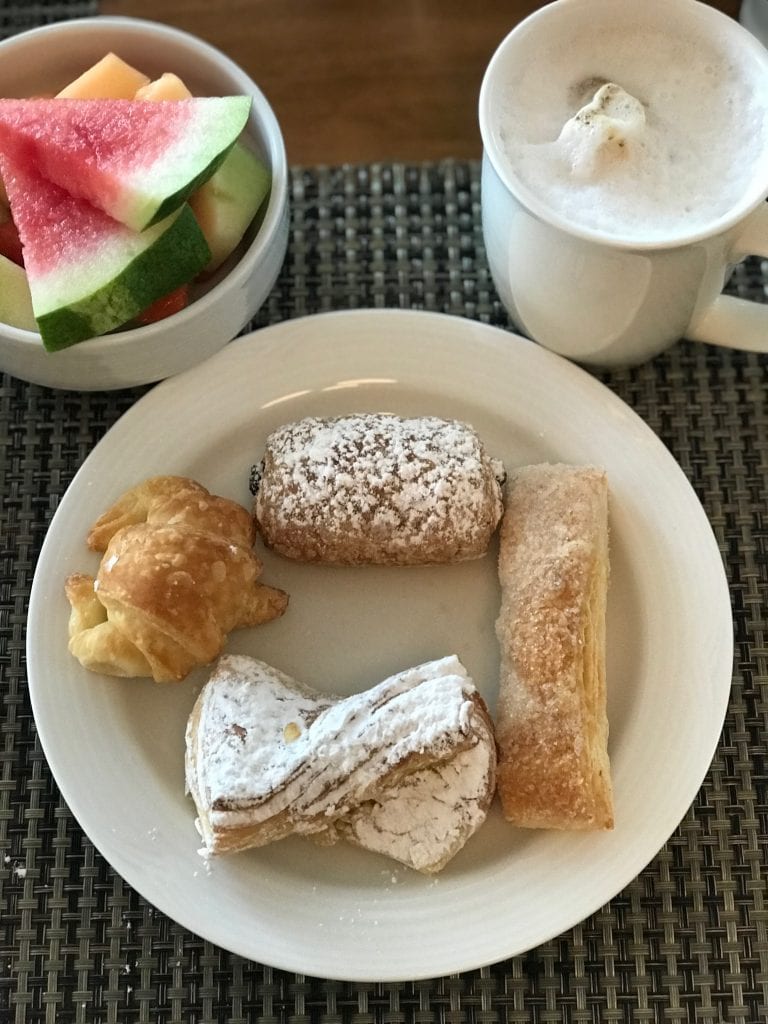 The resort even had a buffet just for the kids, stocked up with chocolate and strawberry milk, several different varieties of cereal, fruit, juice, and scrambled eggs. My kids would have loved that when they were little!
At the end of the day, after all the fun, you want a comfortable room to rest and rejuvenate. My room at the Hyatt Ziva Puerto Vallarta was spacious, luxurious, and had all the amenities I would expect from a luxury resort.
It's really easy to see why I feel this is the best Puerto Vallarta All-Inclusive family resort.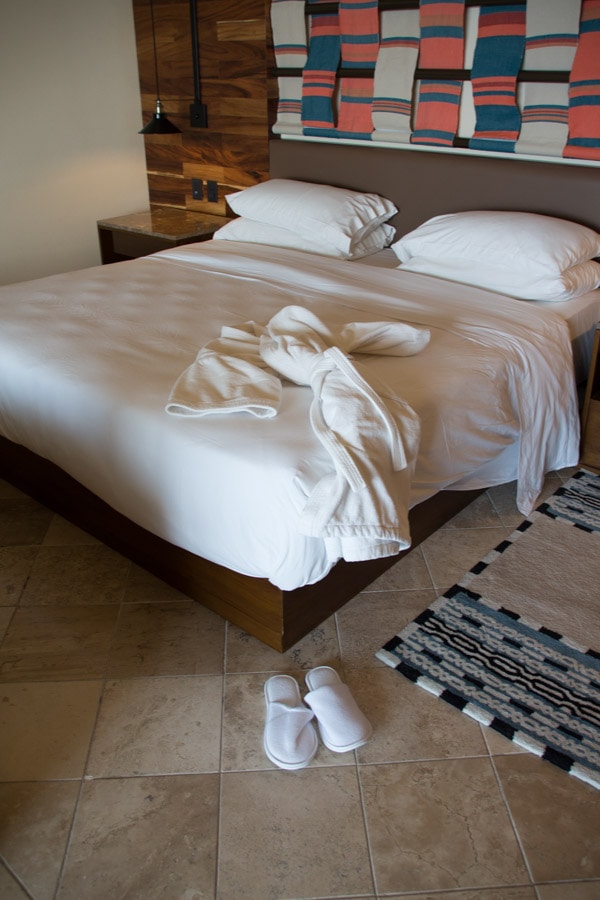 I had a lovely living area just off the balcony.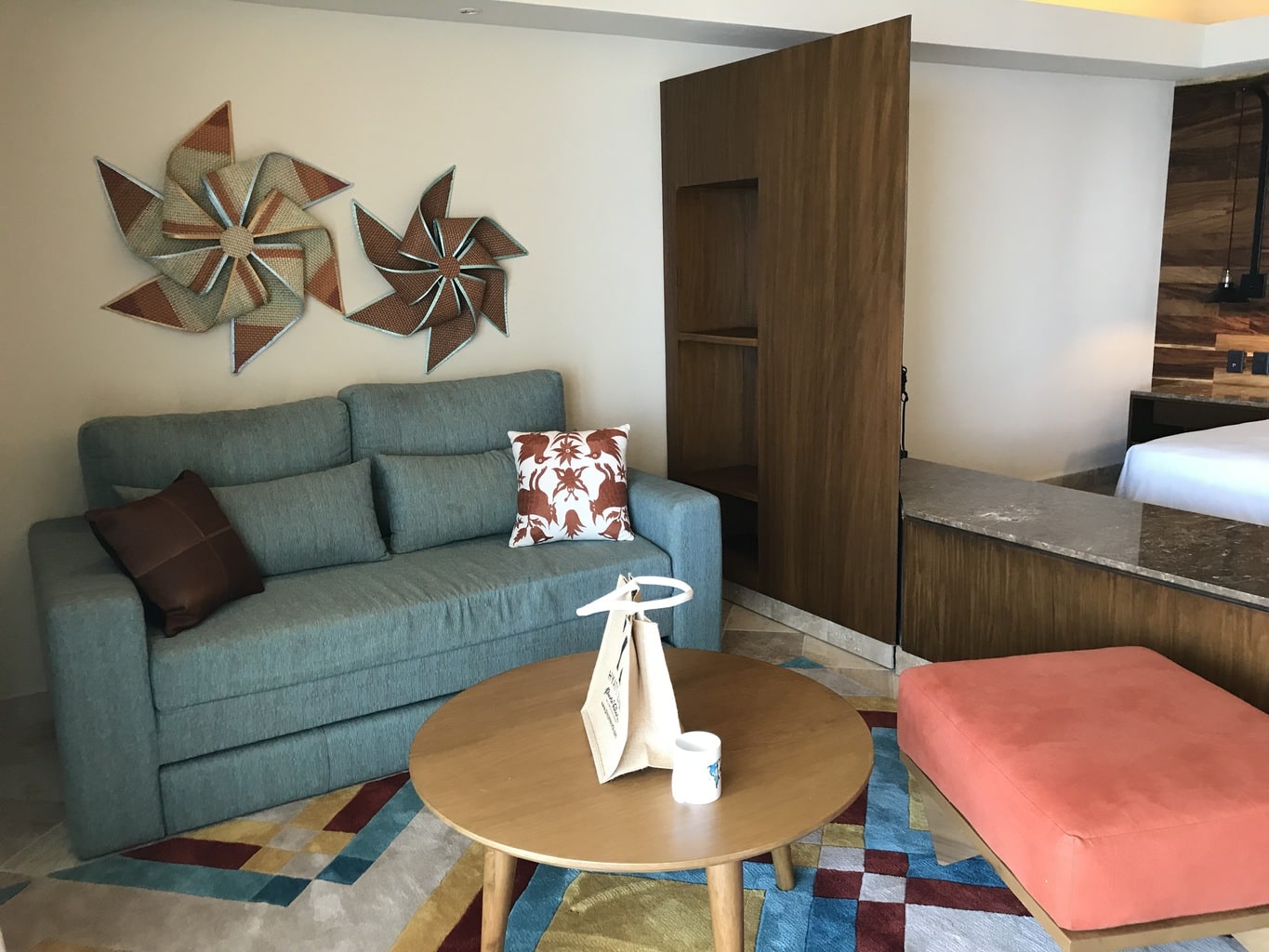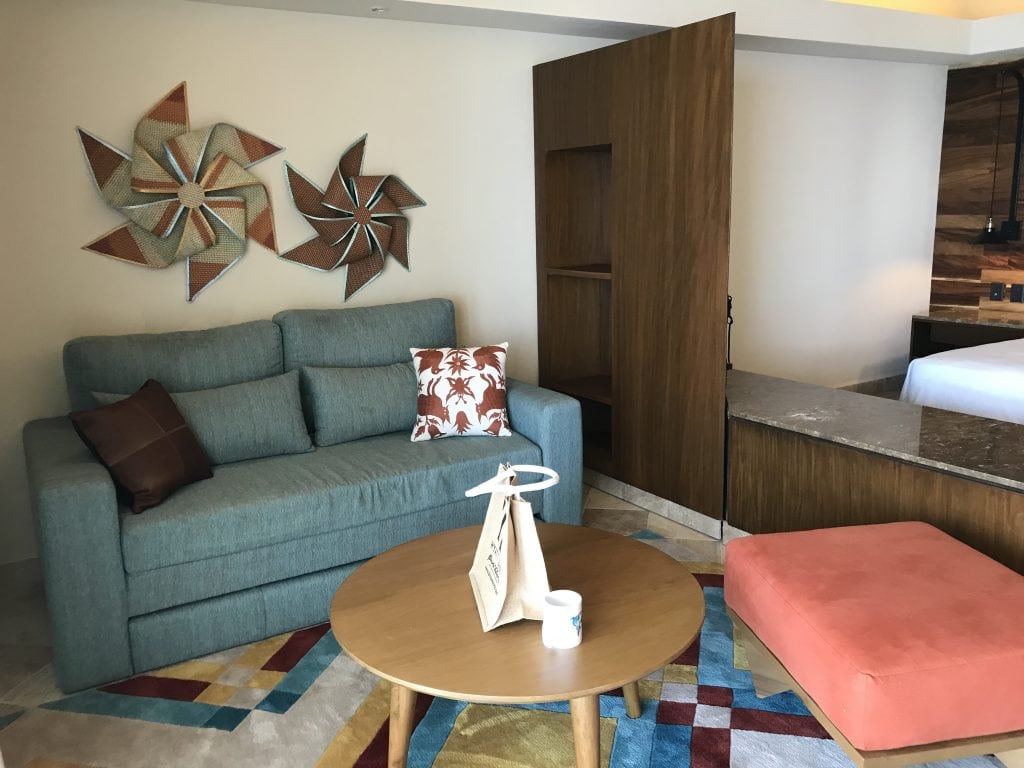 A large screen TV was in front of the bed on the other side of the bookcase. And that counter- it didn't look like that for long because I had all my photo equipment and other travel gear spread out all over it!
Under the counter were several drawers for unpacking. The bathroom had a huge closet for hanging nicer clothes, along with an ironing board and safe. There was no tub in the bathroom, but the shower was enormous. And you might say they made up for the tub on the balcony.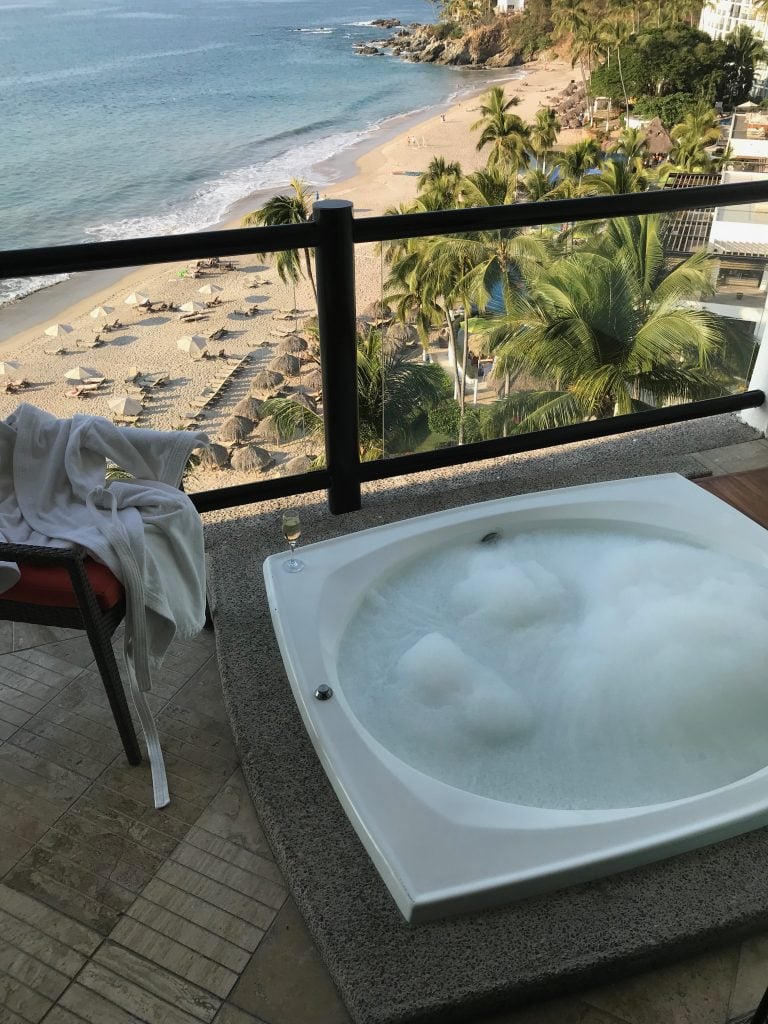 What was that word I used in the beginning? Ah. Bliss.
When you're ready to plan that family vacation, check out the Hyatt Ziva Puerto Vallarta. I'm betting you'll agree that it's one of the best hotels in Puerto Vallarta for an all-inclusive family vacation.
Where are you going on your next vacation? Thinking about Jamaica? There's another fantastic Hyatt in Montego Bay.
Regardless of where you're headed next, you'll want to print a few of these free vacation packing lists so you don't forget anything.
Disclosure: I was invited to experience the Hyatt Ziva Puerto Vallarta in exchange for sharing my thoughts with you.
Like our content? Follow us on Pinterest!