The perfect Cabo San Lucas all inclusive vacation is easy to plan. Looking for gorgeous beaches, luxury accommodations, an award-winning spa, and lots of dining choices? Pueblo Bonito Pacifica Resort & Spa truly is the ultimate in all inclusive in Cabo San Lucas.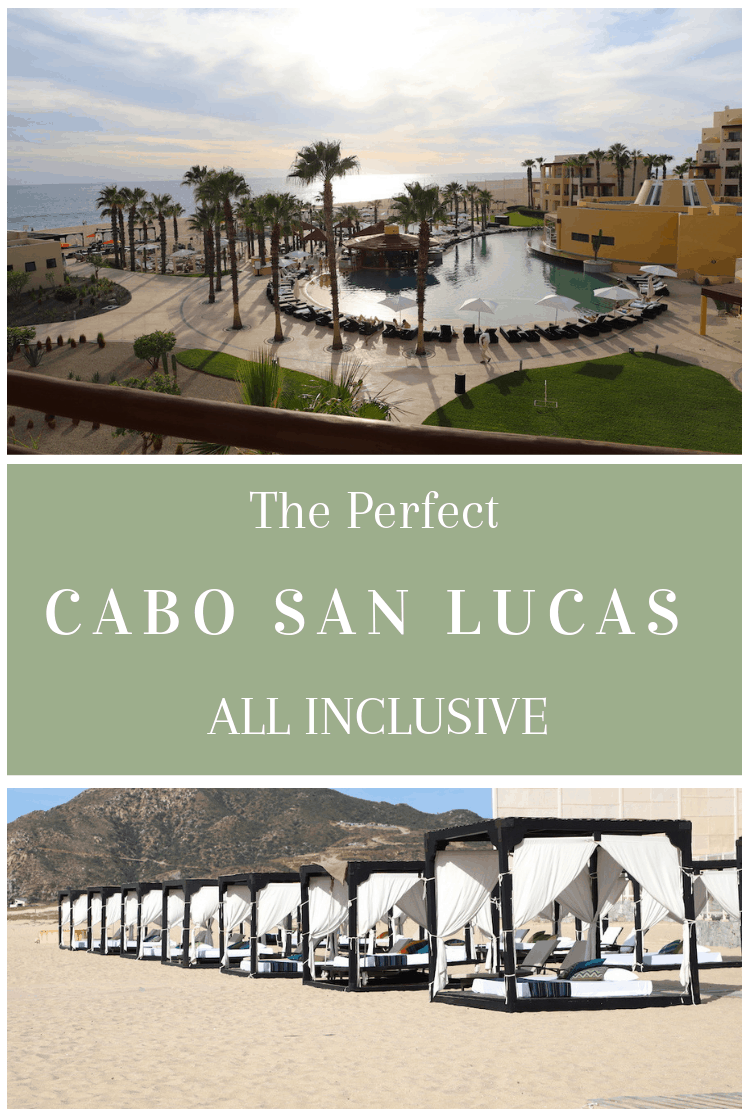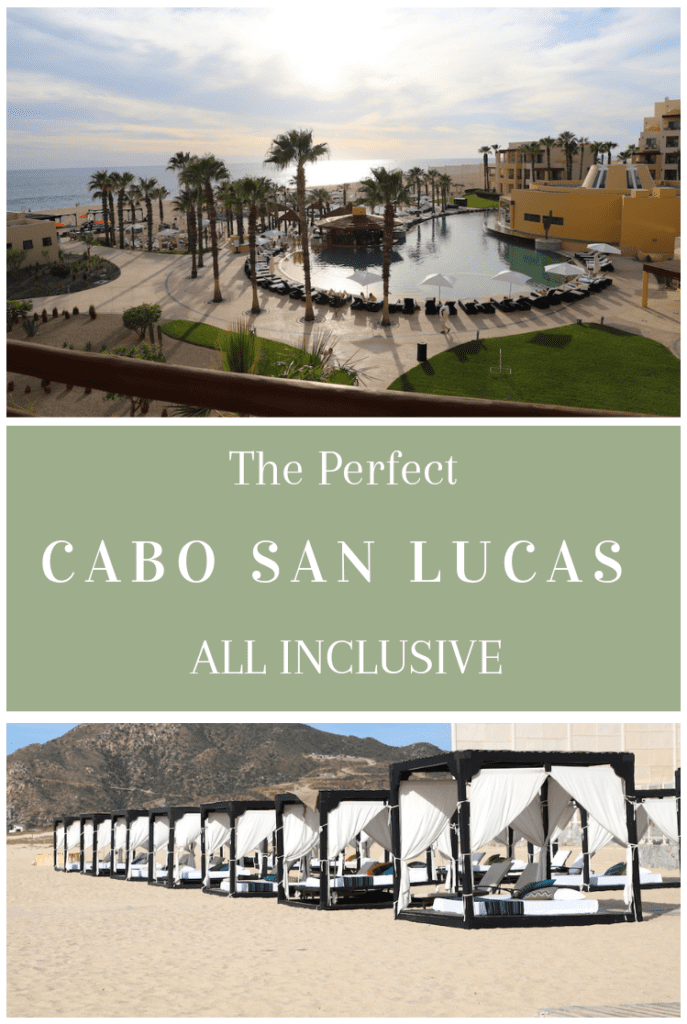 Back in December, I was invited to experience Pueblo Bonito Pacifica Golf & Spa Resort. This Cabo San Lucas all-inclusive is part of Quivira Los Cabos, an extraordinary property right on the Pacific ocean. Locals refer to the region as Paraiso Escondido, meaning Mexico's Hidden Paradise. You'll understand the moment you arrive.
The Perfect Cabo San Lucas All Inclusive Getaway
Pueblo Bonito Pacifica Golf & Spa Resort is an adults-only resort, but not far away you'll also find Pueblo Bonito Sunset Beach, a family-friendly resort. Ask your parents or a good friend to take the kids for you for a few days and get recharged, or plan a Cabo Mexico family vacation with the same luxurious accommodations.  In the next couple of years, you'll have another choice in the 120-room St. Regis Los Cabos at Quivira.
Cabo San Lucas All Inclusive Pacifica Golf & Spa Resort
I stayed at the Pueblo Bonito Pacifica Golf & Spa Resort, and it is magnificent. With 201 guest rooms and suites, these rooms are spacious and the beds are heavenly.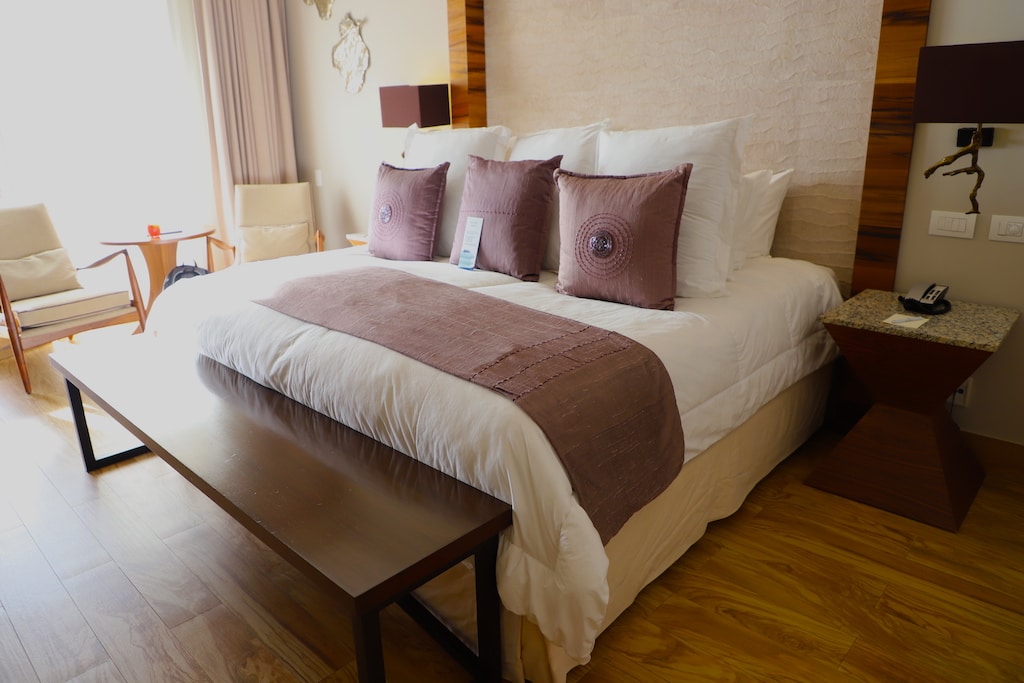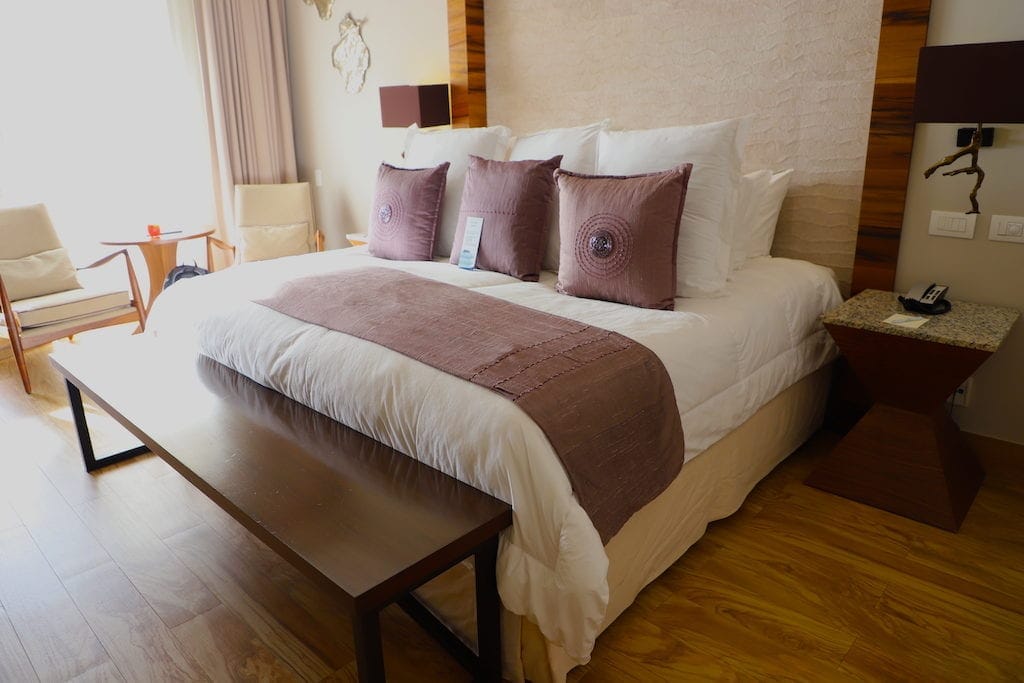 A Nespresso machine awaits to supply your morning caffeine (or decaf) but feel free to order room service including breakfast. Enjoy your coffee and breakfast on your private furnished balcony or terrace while taking in the gorgeous garden or ocean views.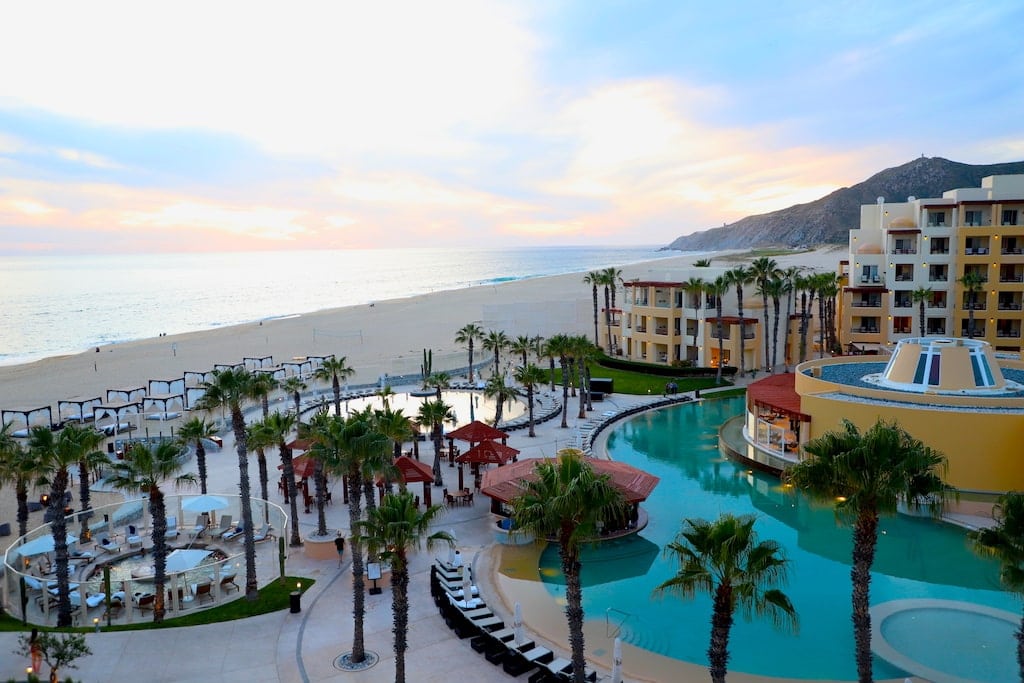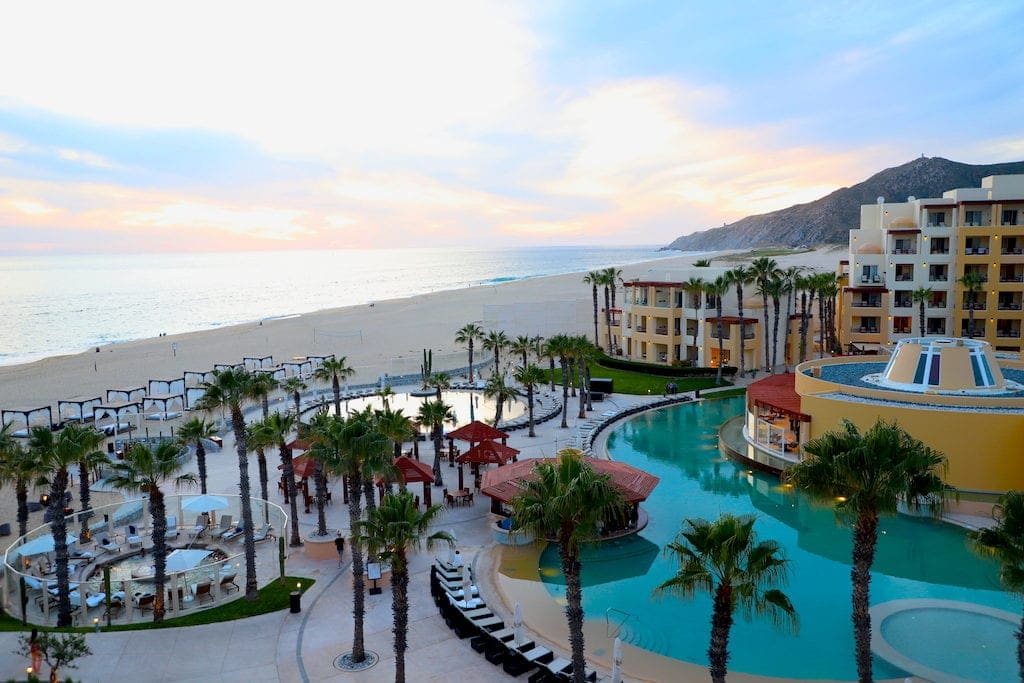 Daily housekeeping and turn-down service, complimentary wifi, and 24-hour in-room dining are included in your stay. You'll also have a stocked mini-bar that is refreshed daily, bathrobes, slippers, and upscale bath amenities in your room. You can even order from a pillow menu. Choose your favorite pillow and wake up refreshed after a good night's sleep.
Towers at Pacifica
For the ultimate in luxury, choose one of the 47 rooms in the Towers at Pacifica. With 24-hour butler service and access to the VIP Whale Watching Lounge, it is totally worth the upgrade. The VIP Lounge has a wait staff available for your food and drink orders. You can also just stop in and help yourself to the snacks and make yourself a cocktail. Margaritas, anyone?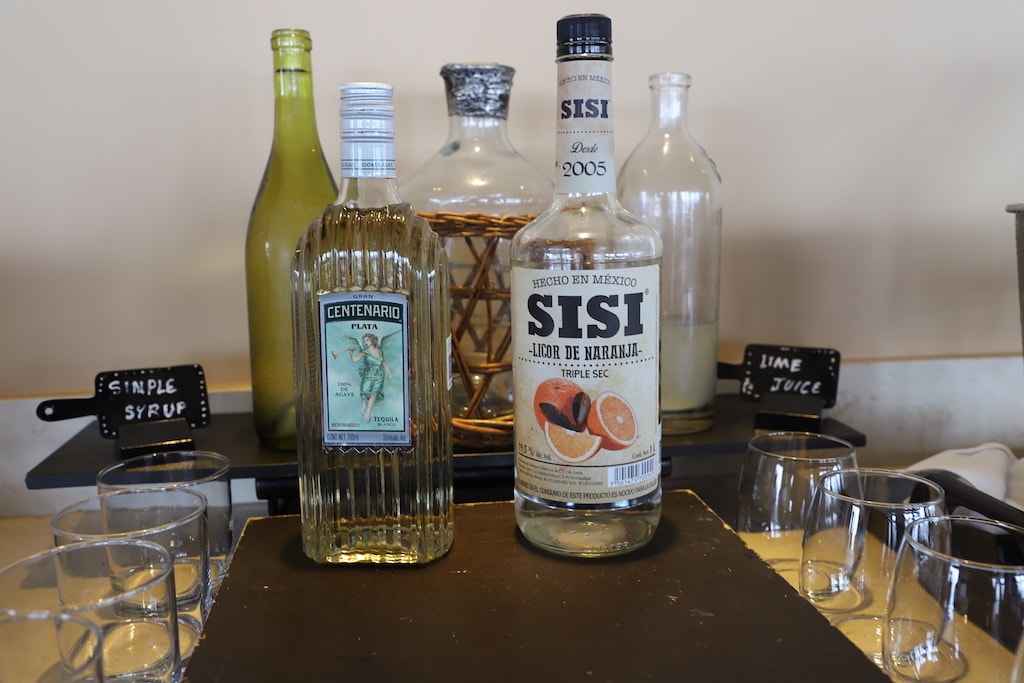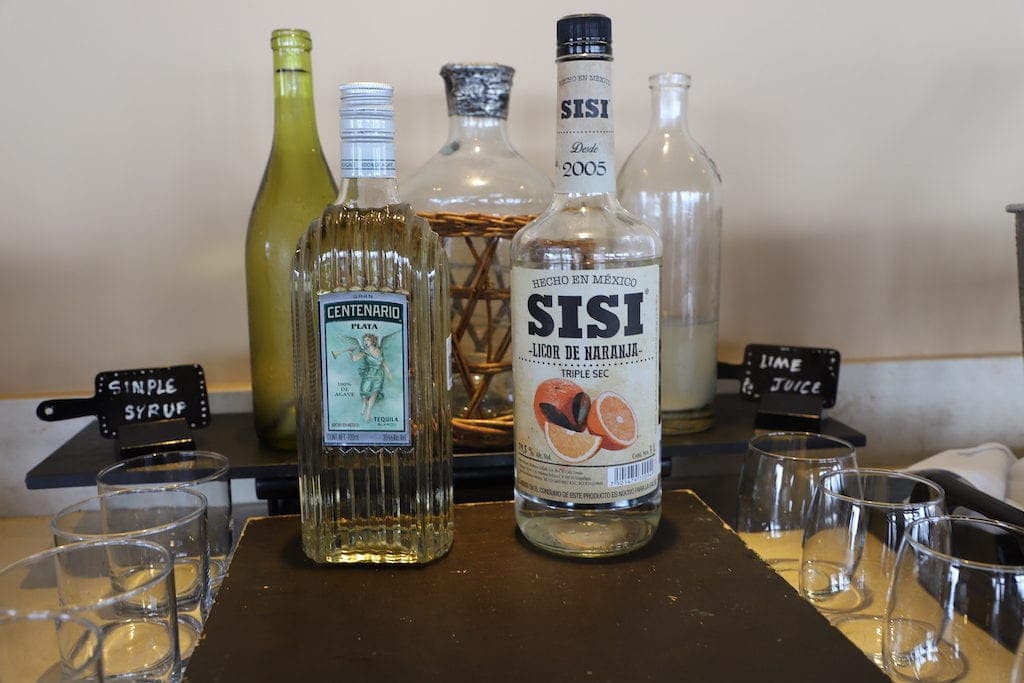 In the morning, breakfast foods are available to grab and go, or you can order one of the specialty breakfasts like a Local Shrimp Burrito or Rancheros Eggs from the menu.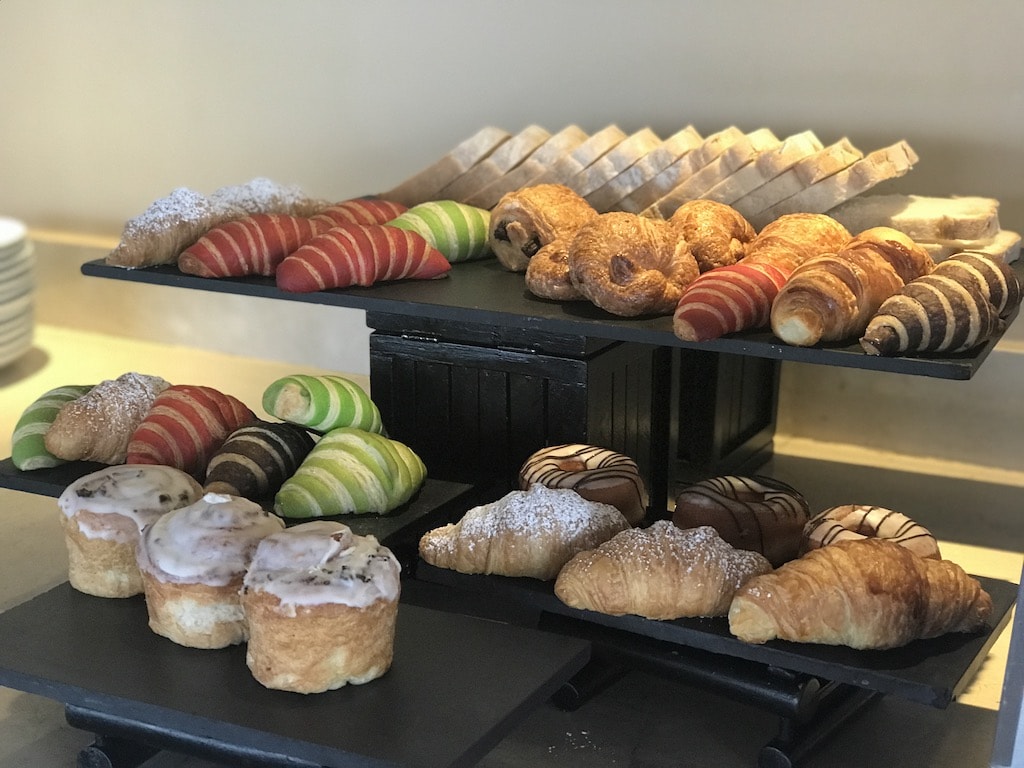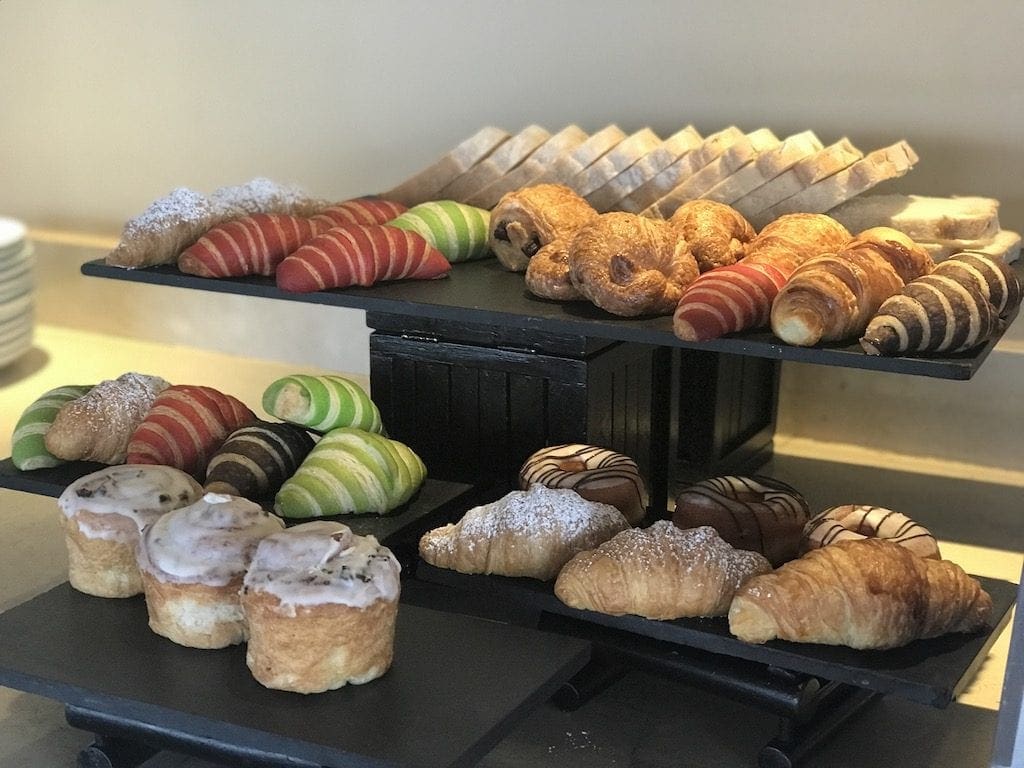 Later in the day, breakfast is replaced with charcuterie and other snacks to go with that glass of wine. There's no better spot to watch the sunset!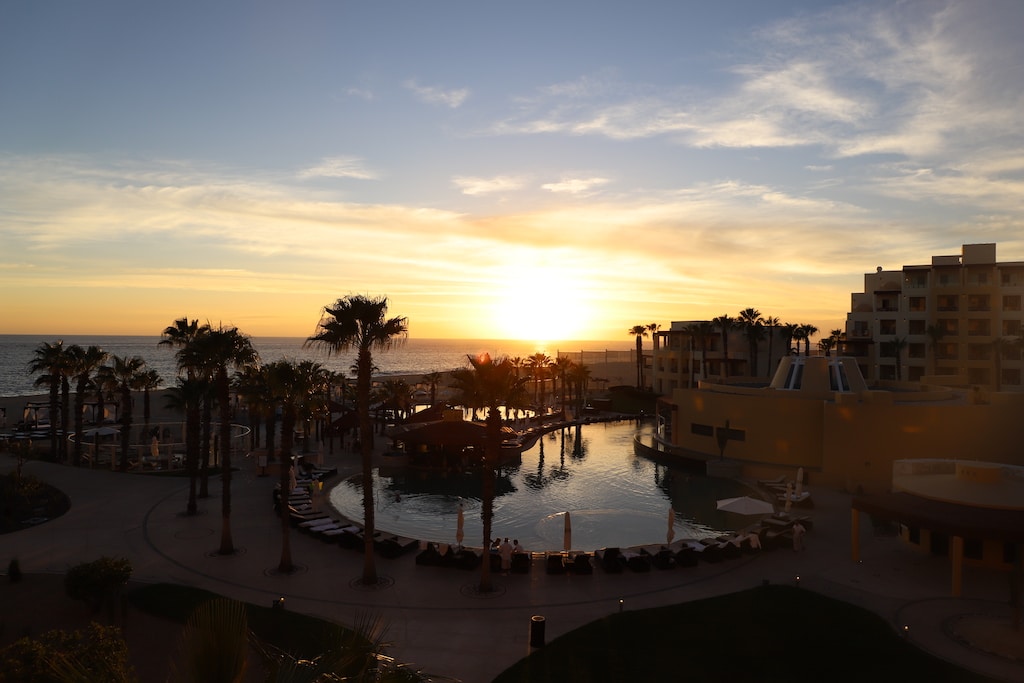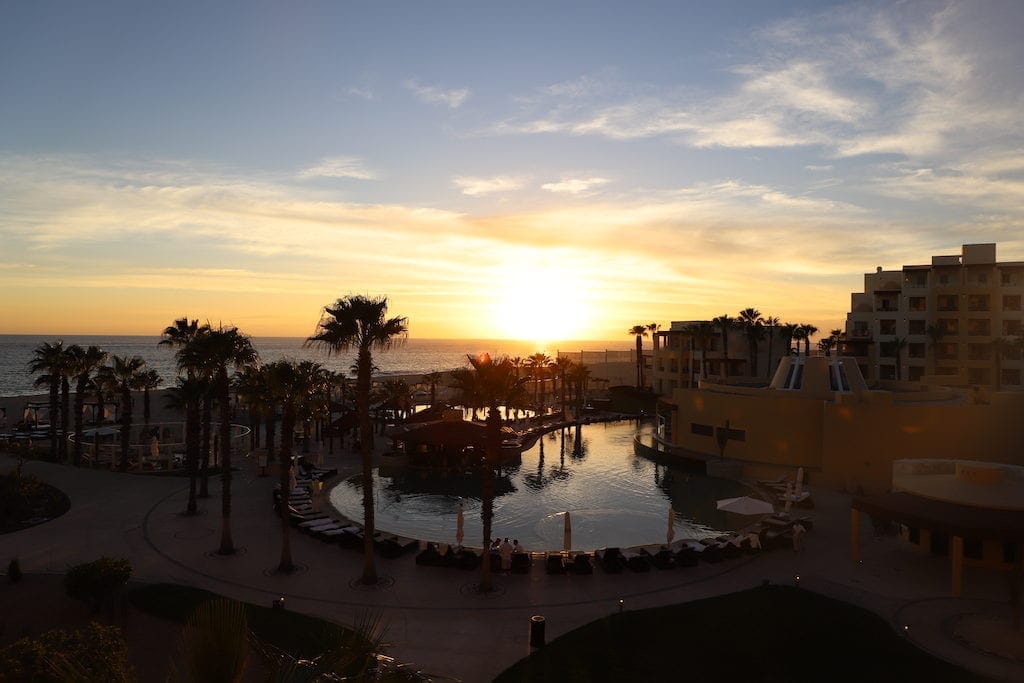 It's so relaxing to just sit and watch the waves, but I also heard many people saw whales right from this deck!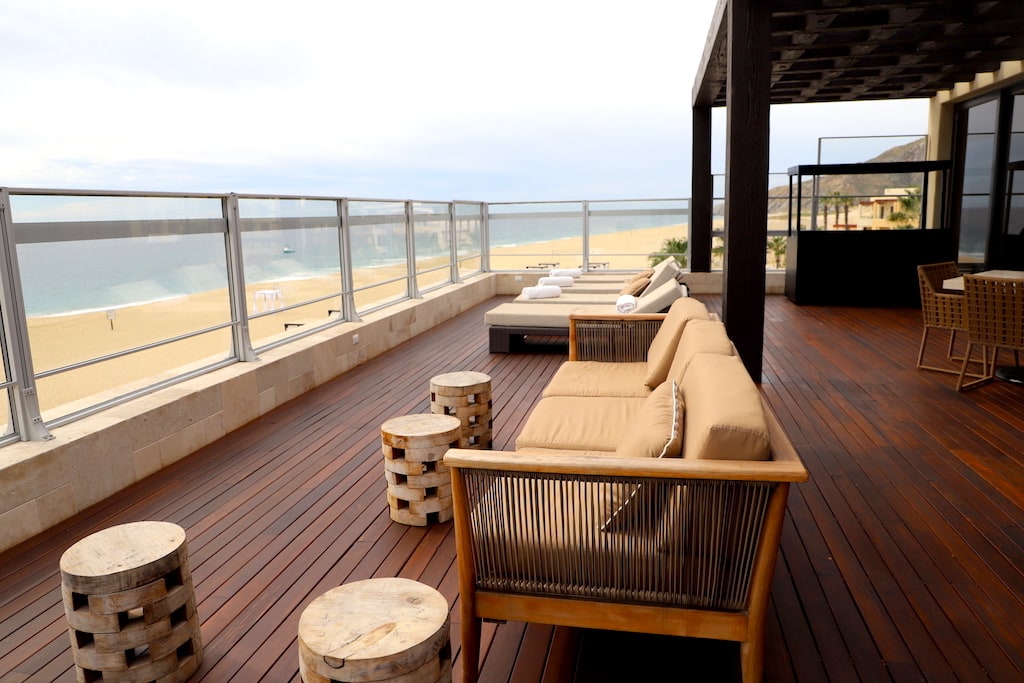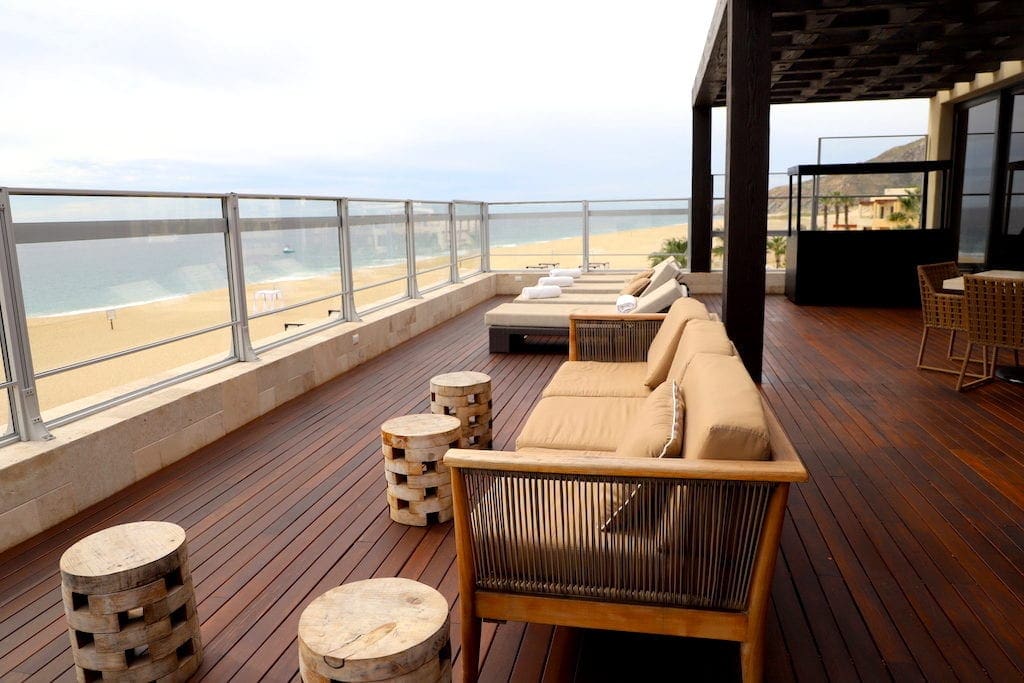 Spend an afternoon in one of the beach cabanas (available by reservation) with a cold tropical cocktail in hand. Remember, it's five o'clock somewhere!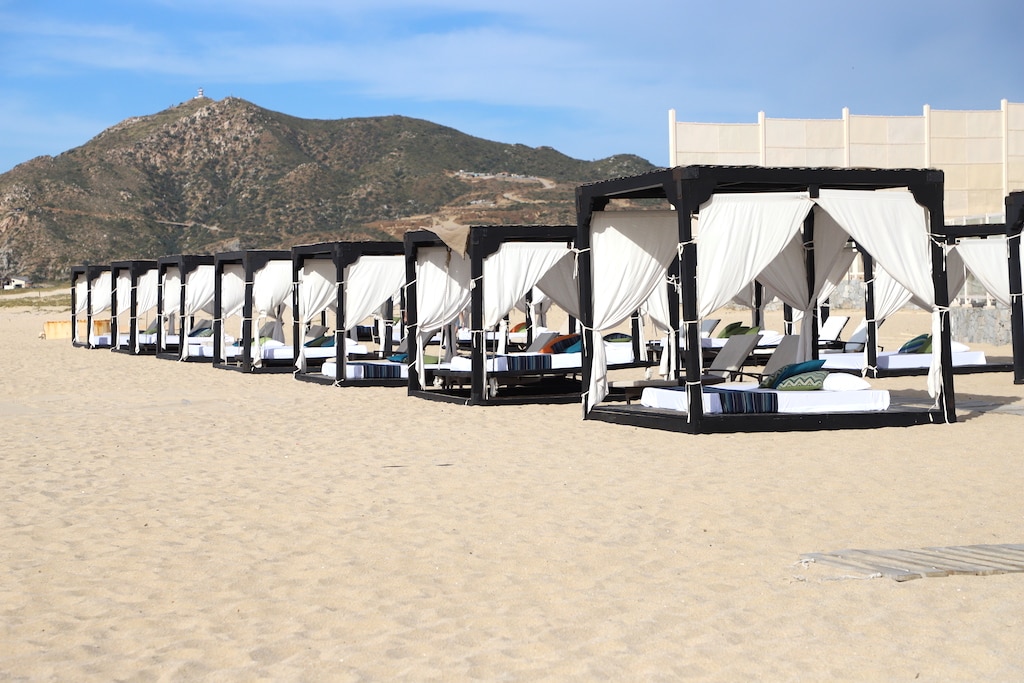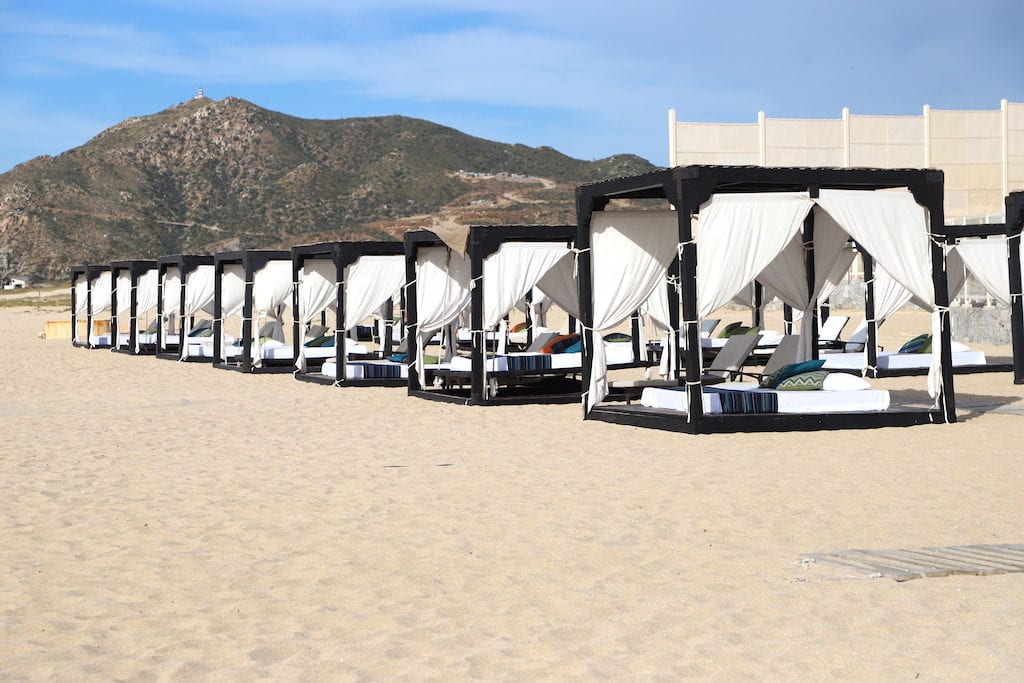 Perhaps after visiting Pueblo Bonito Resort and Spa, you'd like to come back for a longer stay. Or maybe you'd prefer to bring extended family along, or simply just want more space.
Montecristo 
Montecristo offers three-bedroom villas with private infinity pools. You can also invest in a property so you can experience Quivira whenever you'd like, as well as be able to rent your property to others.
Copala
At Copala, you'll find an upscale, full-ownership home and condominium community. Set along the desert bluffs right in the heart of Quivira Los Cabos, Copala features Mexican hacienda-style one, two, and three-bedroom condominiums featuring Mexican marble floors, fully equipped kitchens with granite countertops, and even terraces with a private pool for first-floor residences. For more space, gorgeous two and three-bedroom custom homes are also available in this master-planned gated community.
Coronado
Just below the Copala development, you'll find Coronado, featuring 68 single-story homes. These exclusive three, four, and five-bedroom homes range in size from 3,000 to 4,500 square feet, where the views overlook the ocean as well as the impressive third hole at Quivira Golf Club. This is the only new development in Los Cabos offering both ocean and golf course views. 
Guests and residents have many options such as restaurants, organic garden and market, spa services, wine clubs, and more. Discuss these options with a Quivira rep for more information.
Activities at Quivira Cabo San Lucas All-Inclusive Resort
Quivira Golf Course
At Quivira Golf Club, a Jack Nicklaus Signature Golf Course, you'll have the opportunity to play one of the most picturesque courses in the world. The views are absolutely stunning, and the comfort stations make the play even more fun. I personally play much better after a shot of tequila!
Many people come to this resort just for golf. If playing at this award-winning course is your goal, you will not be disappointed. If my husband went to Cabo, he would be happy spending every moment of daylight on this course.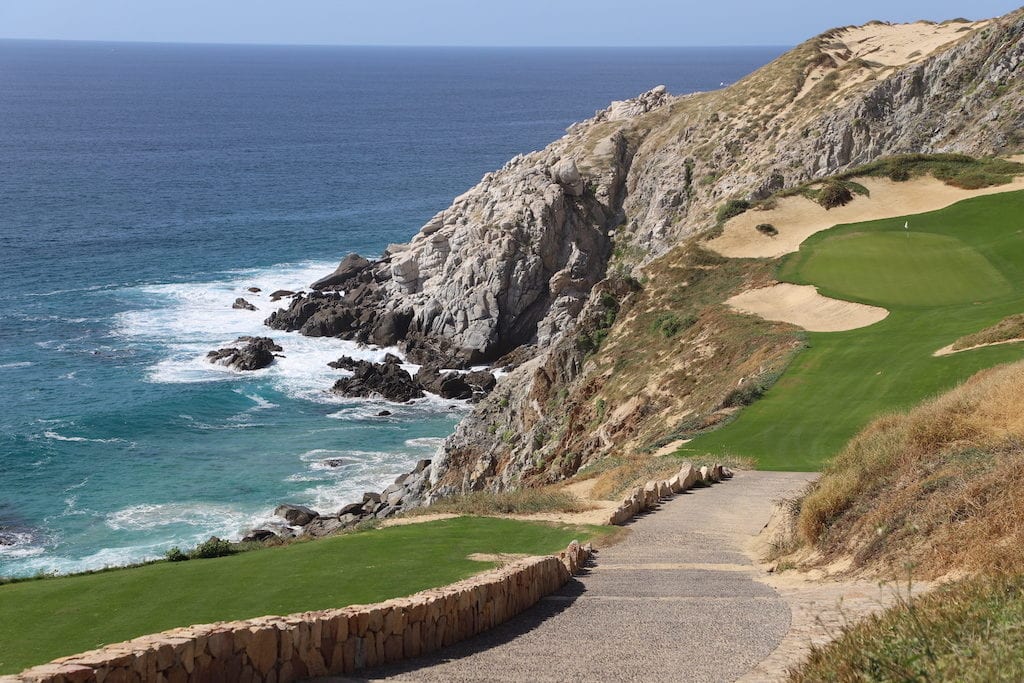 More and more people are playing golf today than ever before, and with views like this, perhaps you'd like to give it a go.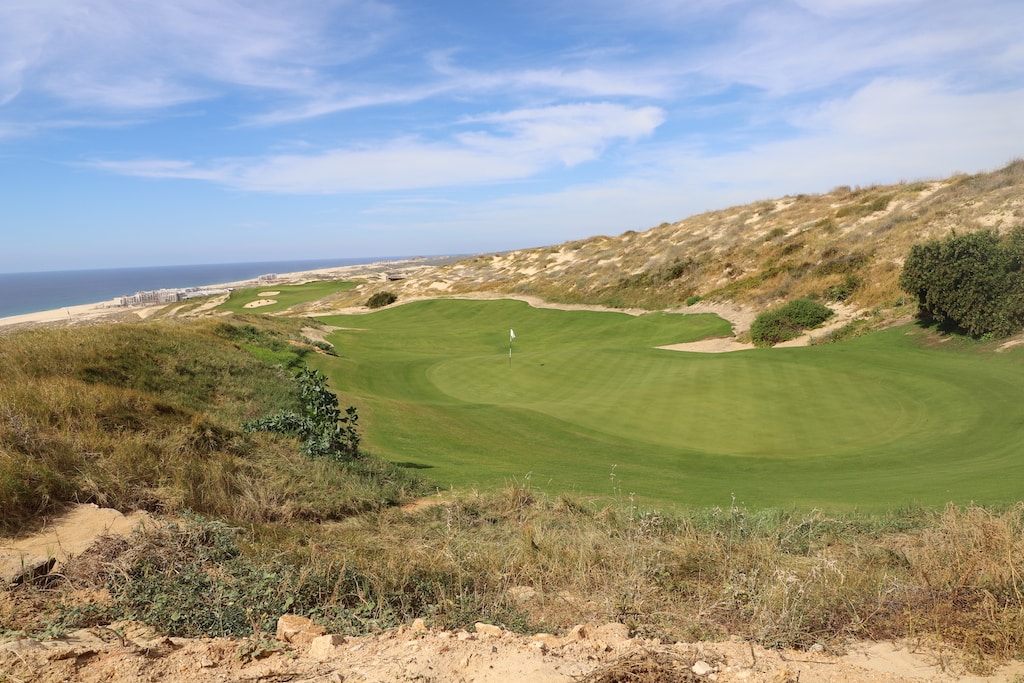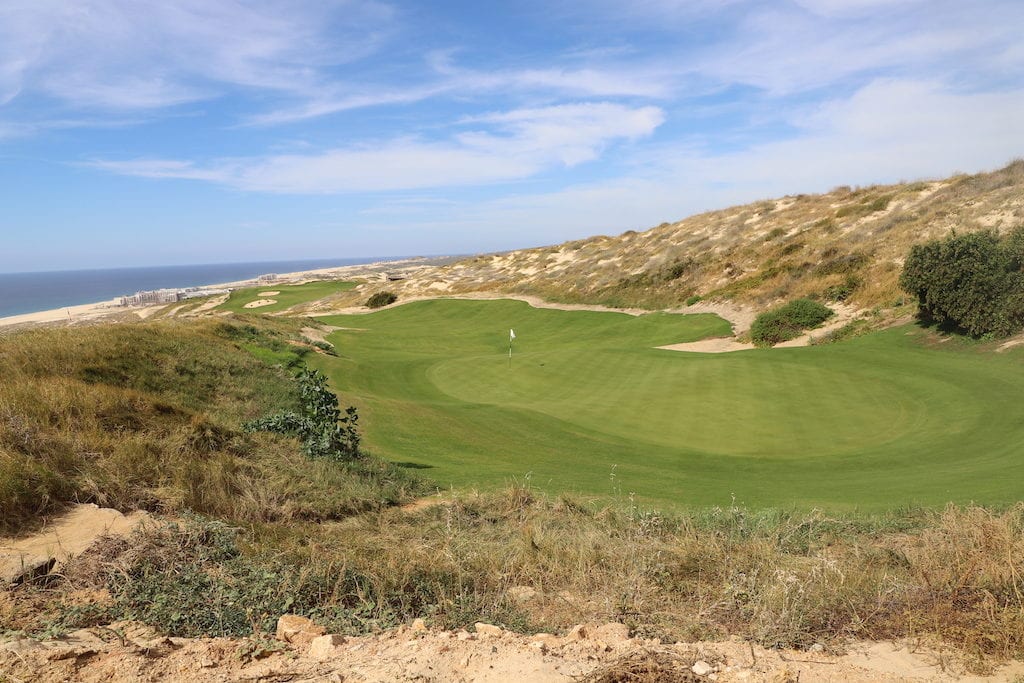 Lessons are available with the Quivira pro for those who are brand new to the sport, or for seasoned players who need to perfect a particular skill.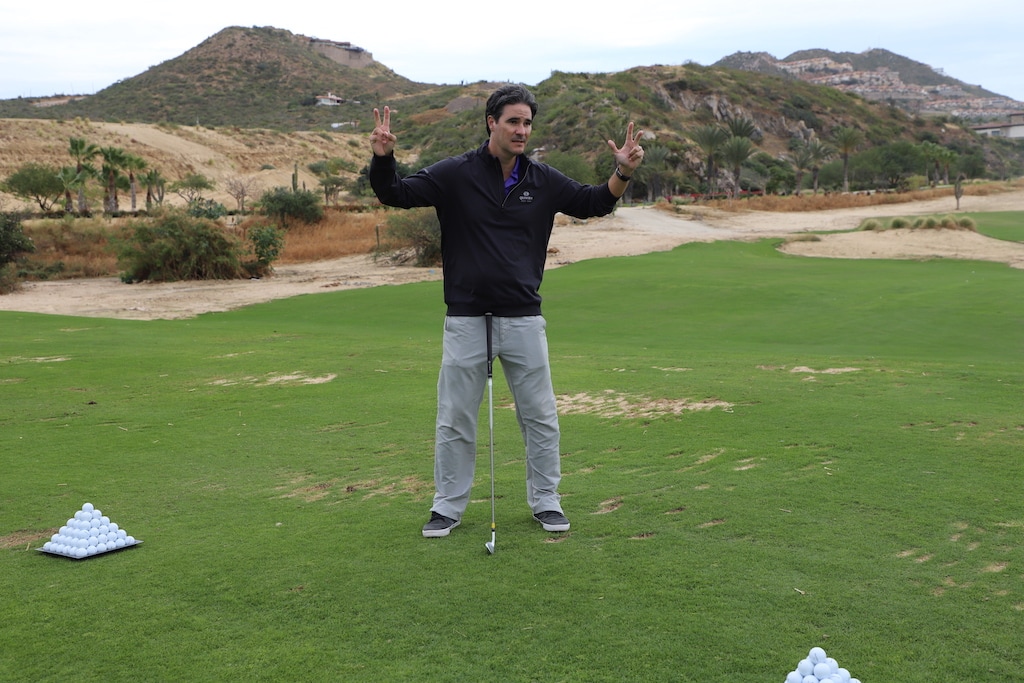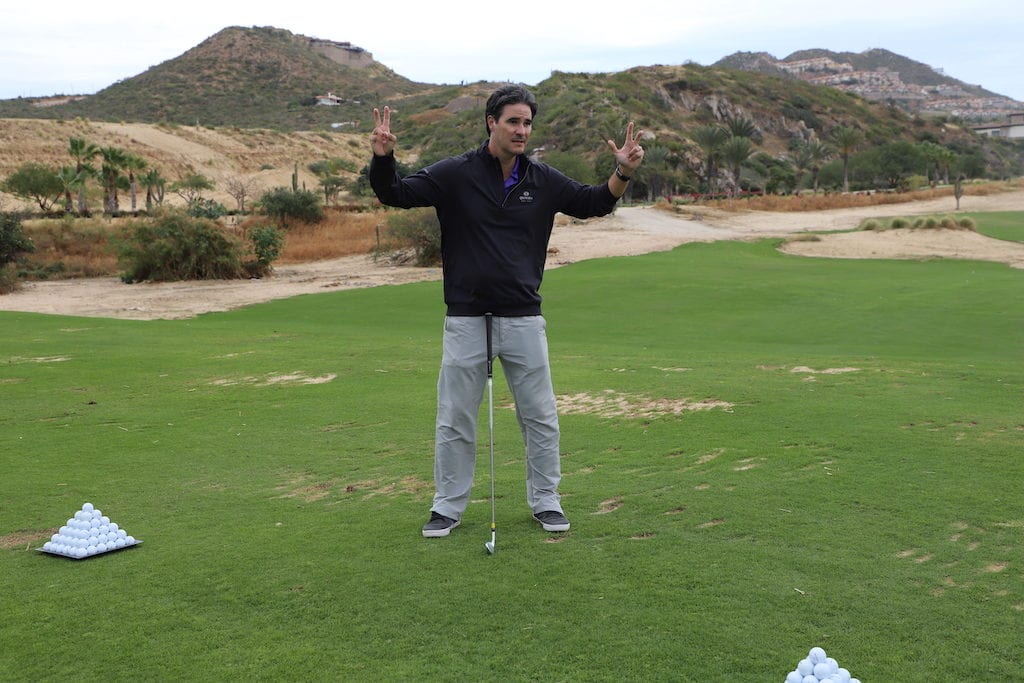 To be totally honest, I enjoy golf but have no interest in playing 18 holes every day I'm on vacation. I would want to be sure there were other things to do at the resort besides golf. But, for those of you who want to play every day, check out this complete guide to Cabo golf courses.
I want to eat mouthwatering food, be pampered at the spa, and hang out at the pool or the beach. At the end of the day, I want to come back to luxurious accommodations. This Cabo San Lucas all-inclusive offers all that and more.
Armonia Spa
The Armonia Spa was named one of the Best Spas in Mexico & Central America by Conde Nast Magazine and with good reason. The full-service spa offers a plethora of wellness treatments, as well as massage therapy, a fitness center, and a beauty salon. I had a fantastic massage while I was staying there. The rooms are so relaxing and peaceful.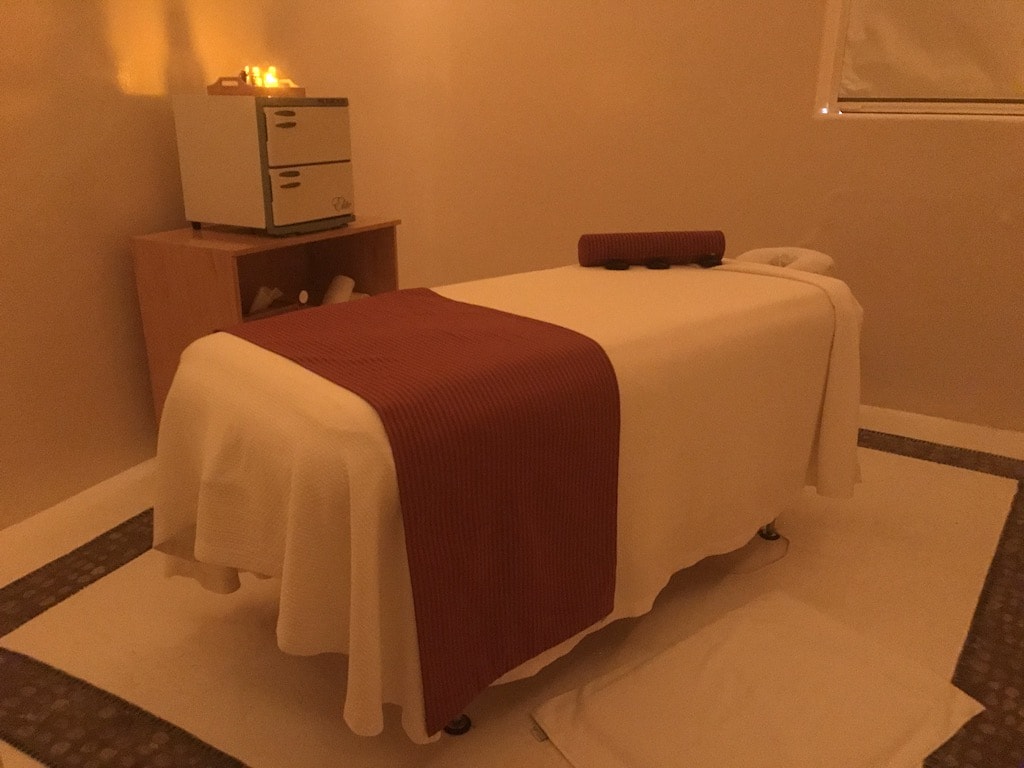 If only massages everywhere ended with a chocolate-covered strawberry and a glass of bubbles.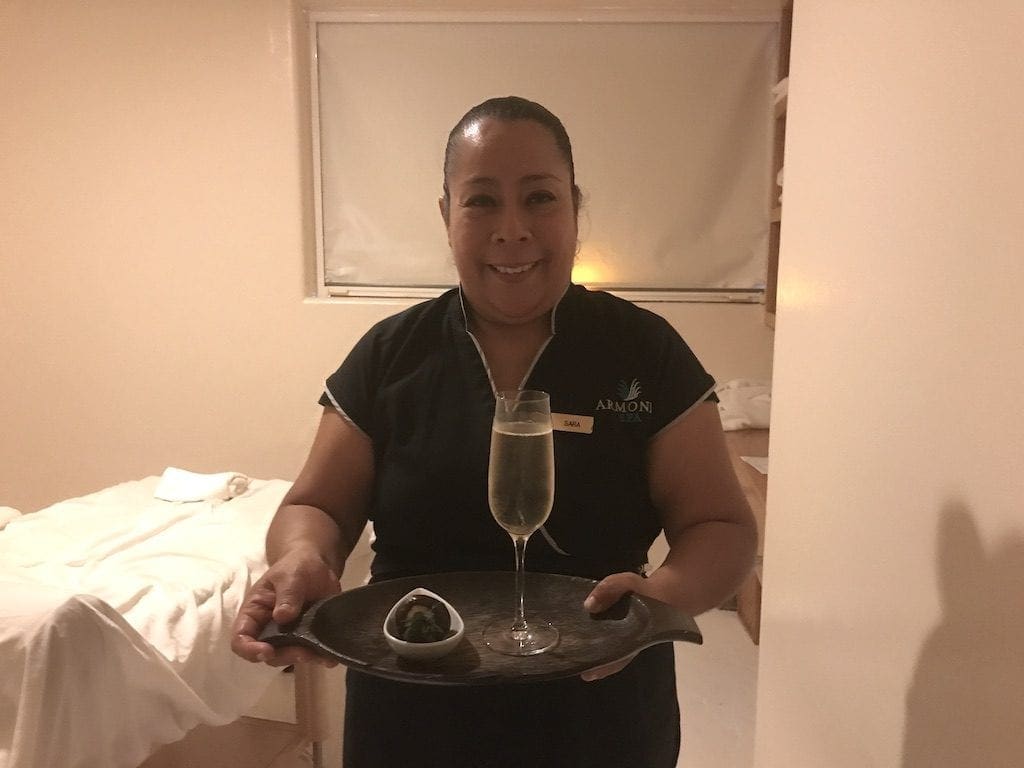 Take a look at the services at the spa and treat yourself!
Cabo San Lucas All Inclusive Restaurants
With five restaurants and four bars right on property at this Cabo San Lucas all-inclusive, you'll have a hard time choosing where to dine. Add to that an additional 18 restaurants and eight bars on the sister properties, and you might have to extend your stay!
Pueblo Bonito makes it easy for you to experience all their resort has to offer by supplying a complimentary shuttle service to their sister property.
A few of the choices to whet your appetite:
Las Palomas
Serving Mexican and International fare, Las Palomas, located at Pueblo Bonito Los Cabos, is open for breakfast and dinner, and every table has a view of the ocean. We had an amazing breakfast there.
Start with a glass of fresh juice (the carrot was delicious) or smoothie. Choose from traditional American dishes like Banana Pancakes with Caramel and creatively prepared omelets to a more local dish like Ranchero Style Eggs.
If you know me, you know I'm all about the local food!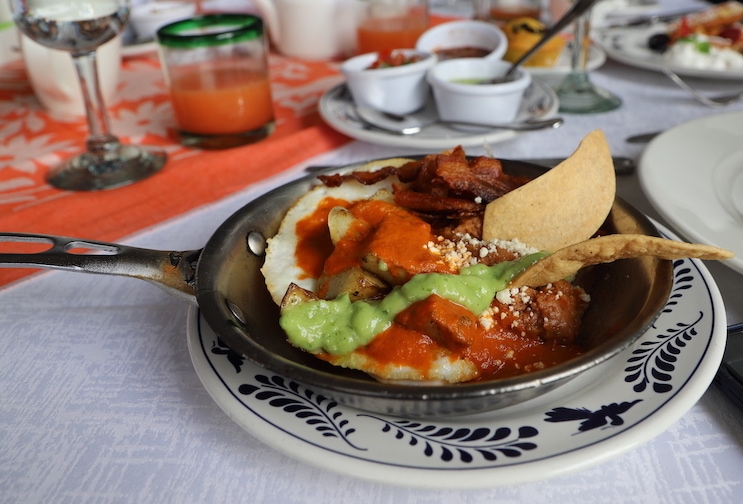 LaFrida
Though the food is wonderful at this upscale Mexican restaurant, it's also about the experience. LaFrida, located at Sunset Beach, has a whole new take on Stone Soup. The soup is prepared right in front of you, with fresh ingredients being cooked by placing hot stones right in the soup, served in a prehistoric bowl.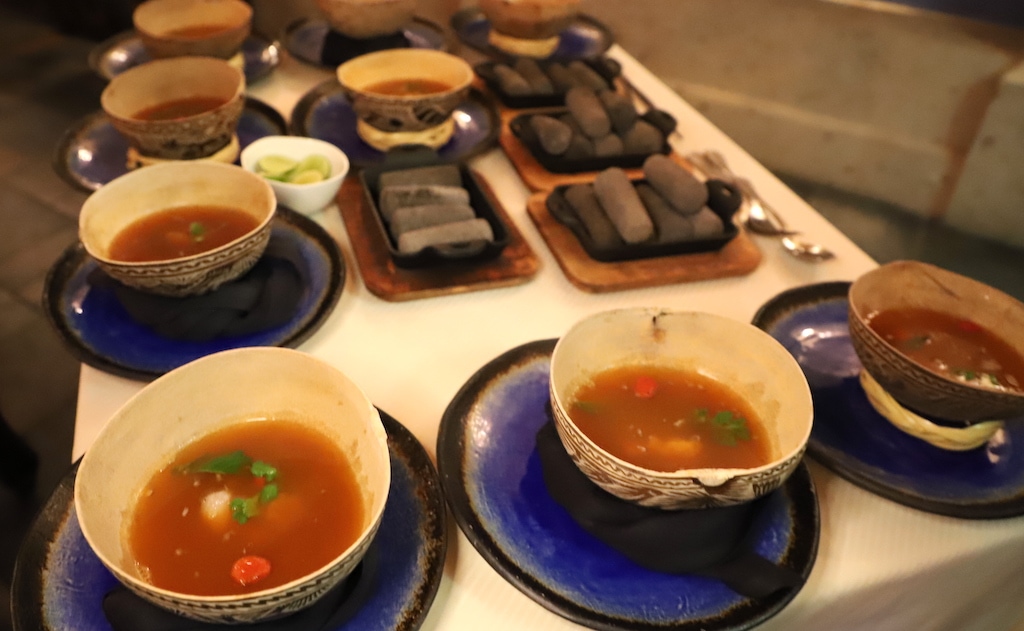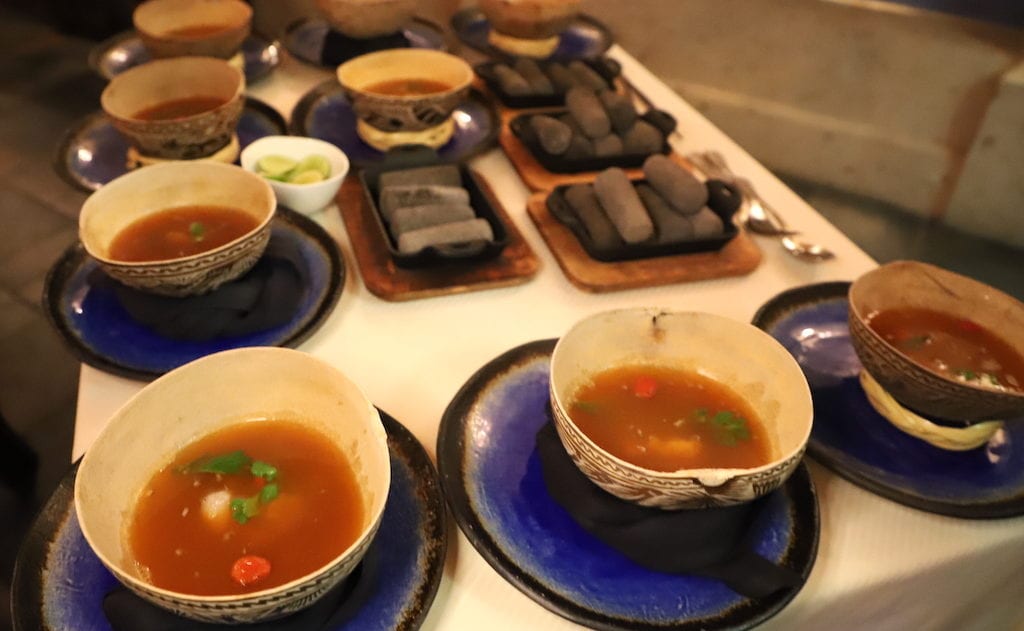 My entree of steak was prepared perfectly, and served with sweet potato puree and ginger, breaded asparagus, and roasted bone marrow that was otherworldly! The red snapper was also incredible. Note that the LaFrida is one of three restaurants out of the 24 on the property that has an upcharge.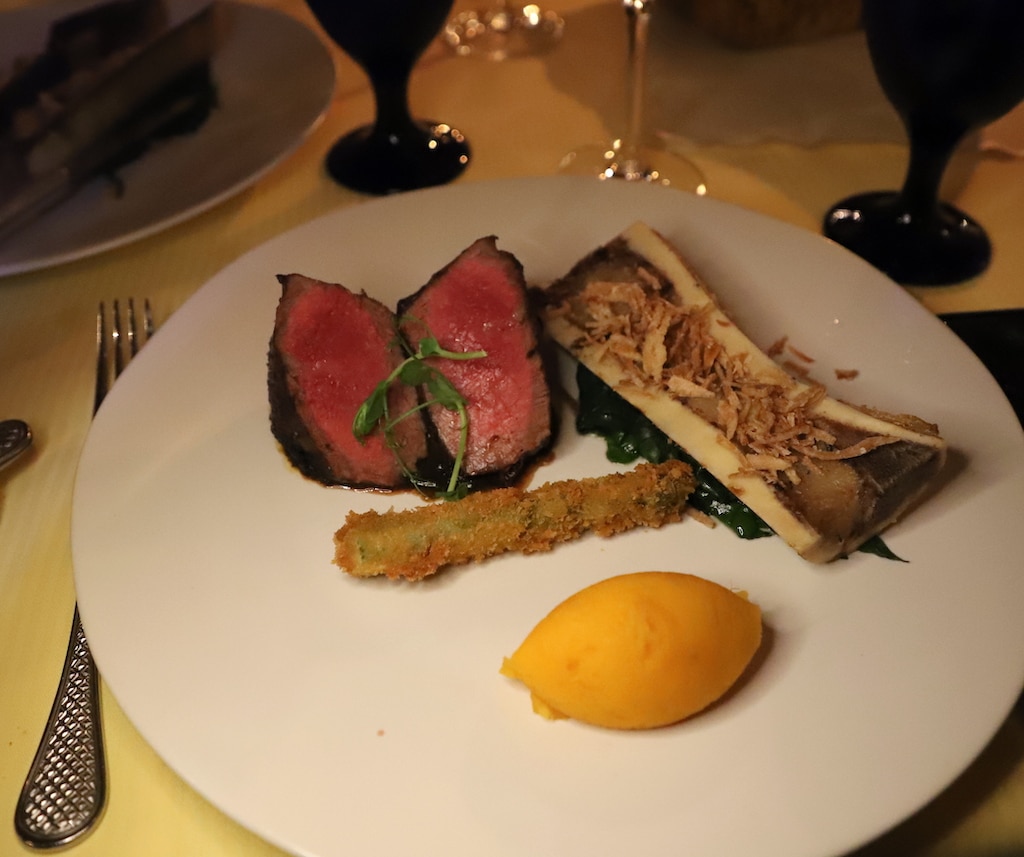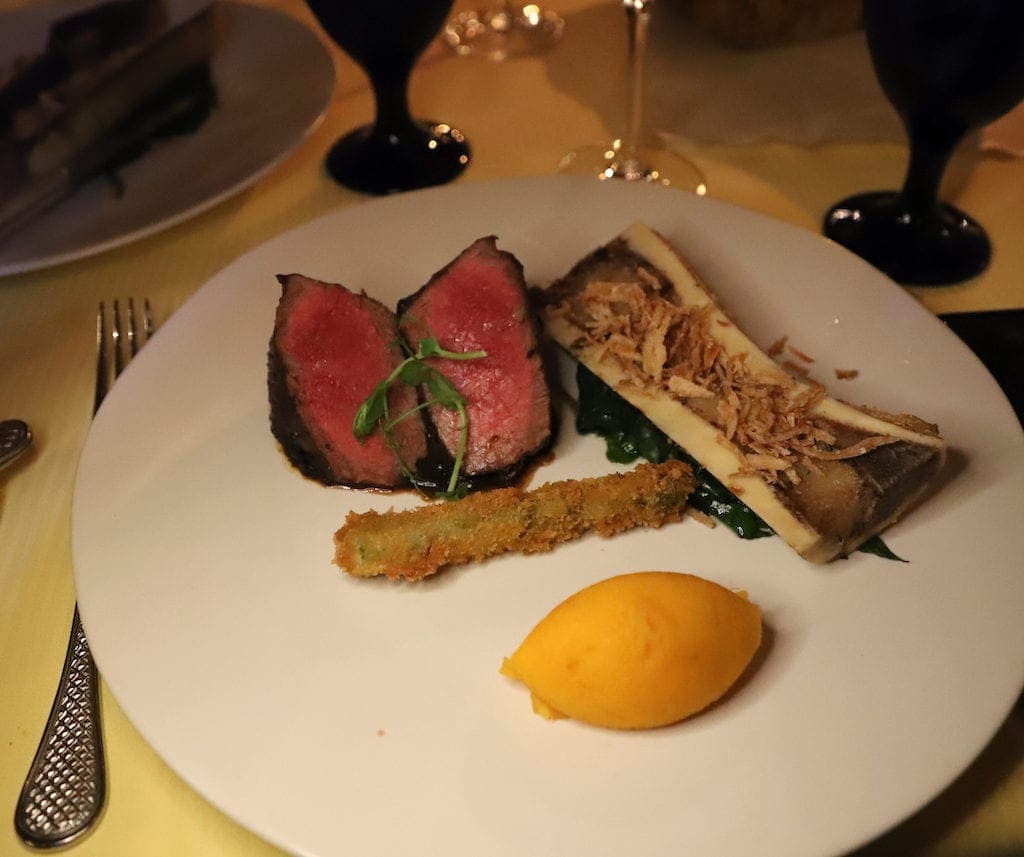 Quivira Clubhouse
Quivira Clubhouse has stunning ocean views, a relaxed atmosphere, and fantastic food. Take time to have a drink at the 19th Hole Bar. Be sure to try the calamari and the onion rings. SO good. The menu also offers a lot of lighter options for lunch. I had a wonderful salad (and onion rings.) No judging.
Culinary Hall at The Market at Quivira houses an abundance of restaurants, from a 1950s style diner to a chocolate shop like no other. I've never seen so many beautiful chocolate creations.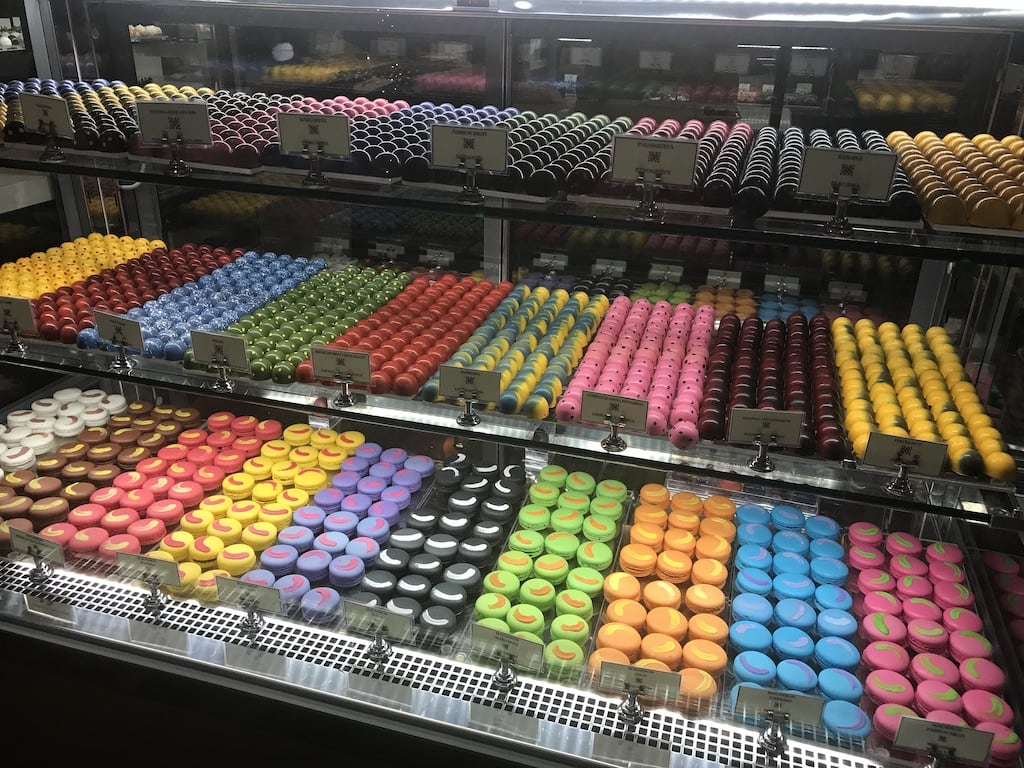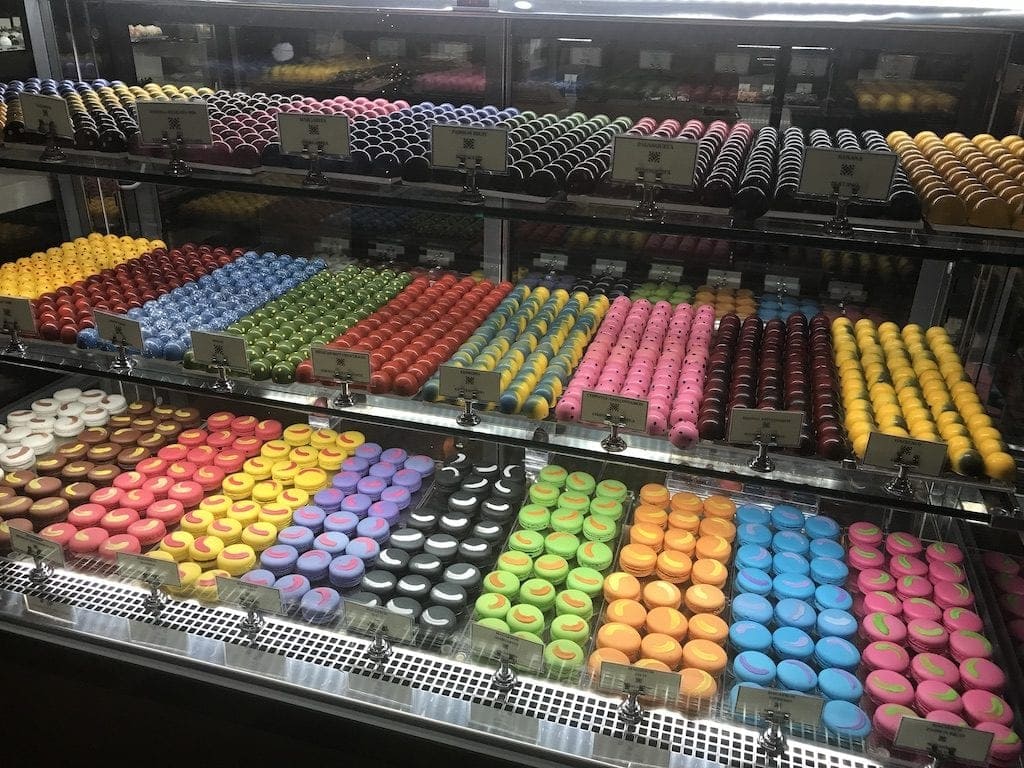 Don't forget to order dessert! The culinary team at Pueblo Bonito is amazing!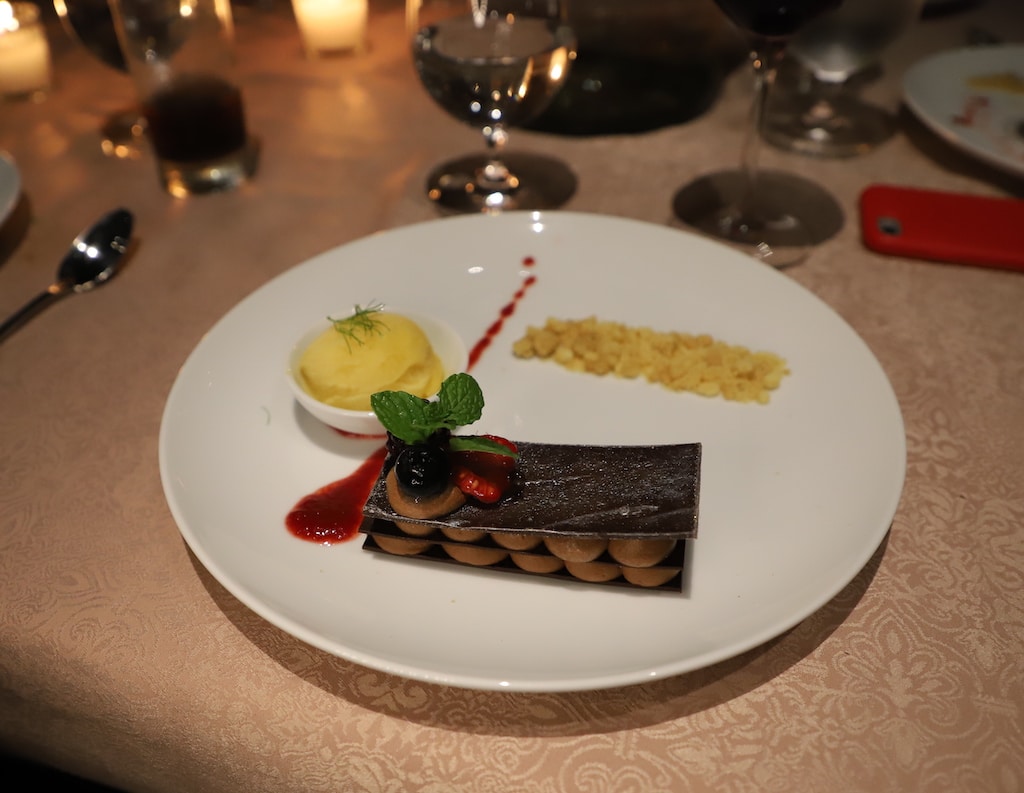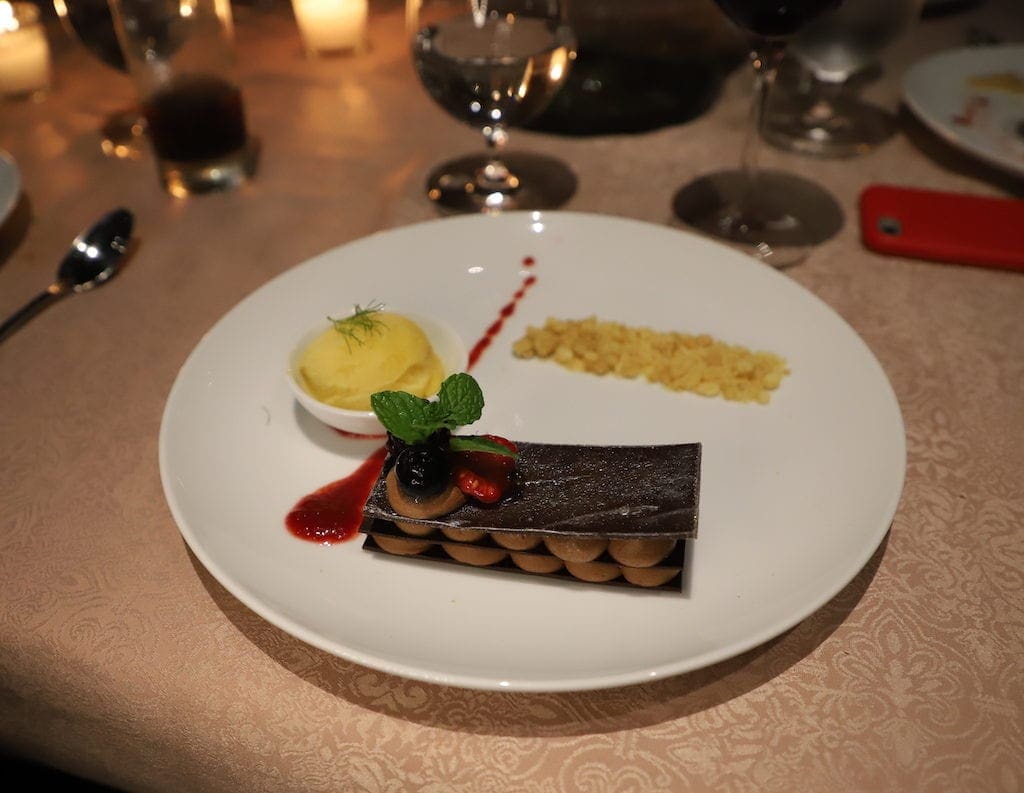 Cooking Classes
If you're ready to take that dining experience to a new level, Pueblo Bonito Pacifica offers the Orchard Cooking Class where you can take home some of that culinary prowess. Learn to make a few Mexican specialties while enjoying cocktails. When lunch is ready, sit down to a meal with your new friends.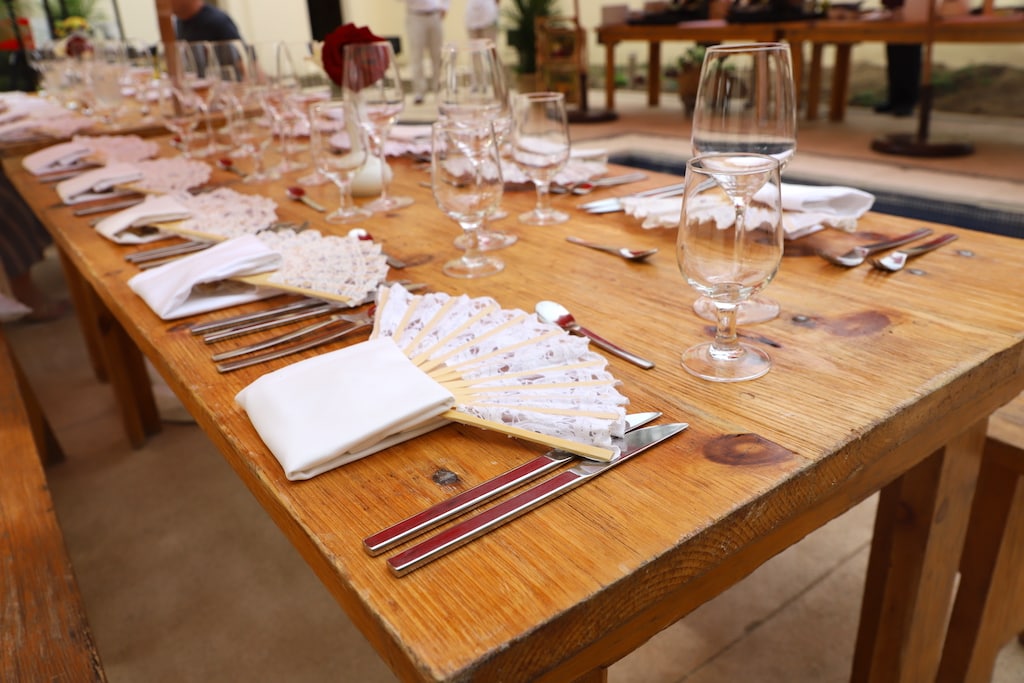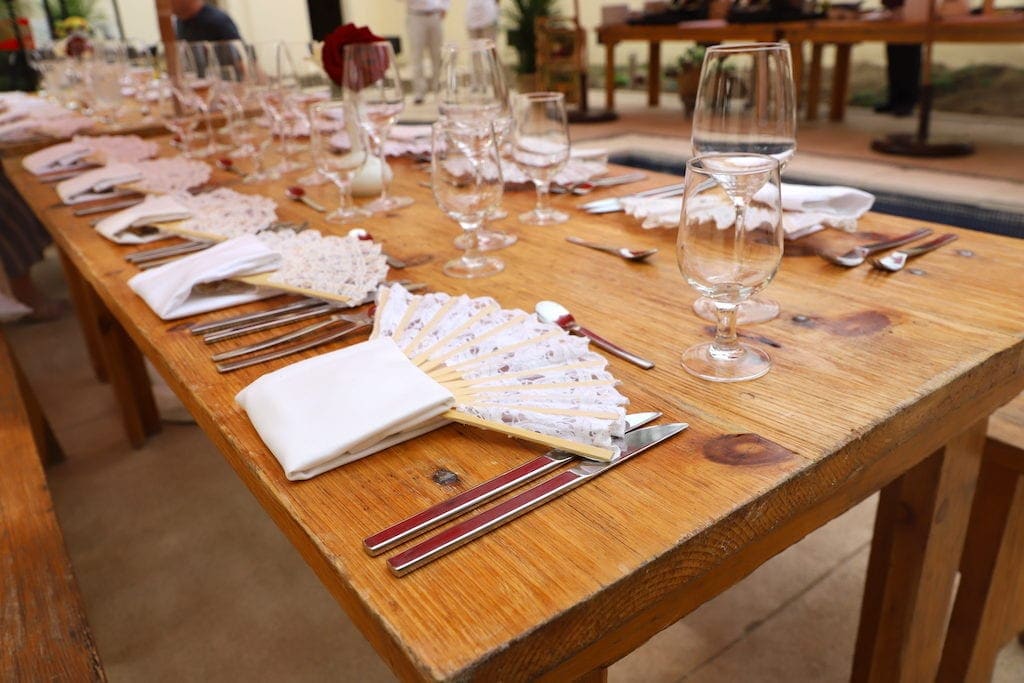 Classes take place right next to the chef's garden, where tomatoes, cilantro, and other ingredients may have been picked just minutes before your arrival. The chef changes up the menu depending on the freshest ingredients available. One thing you can be sure of, it will be delicious!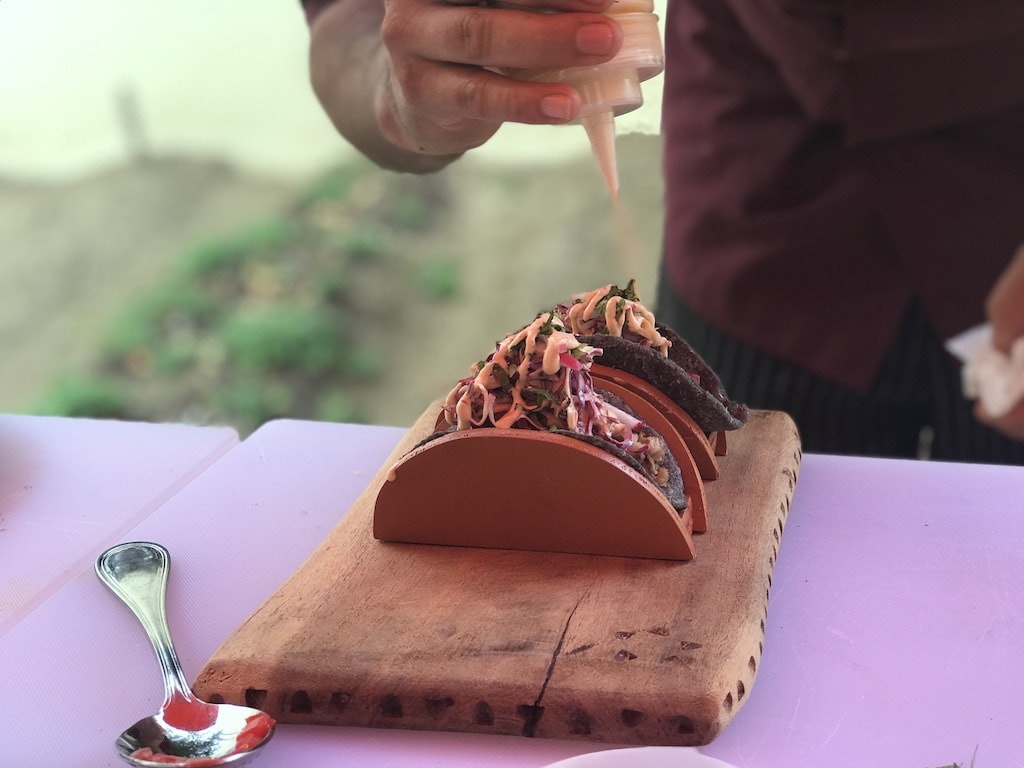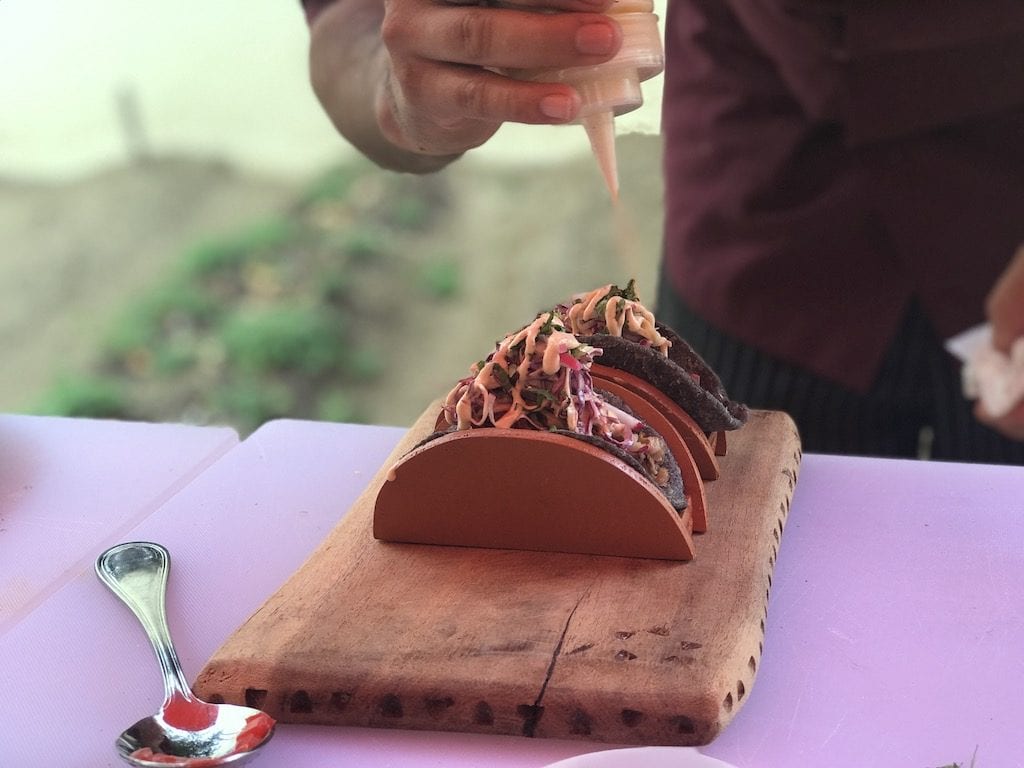 Our menu began with the preparation of shredded pork for tacos, moved on to making molé sauce for chicken, and ended with learning how to create those crispy crunchy pieces of fried dough goodness called churros. Straight from the flyer with just a minute or two to cool, they were to die for.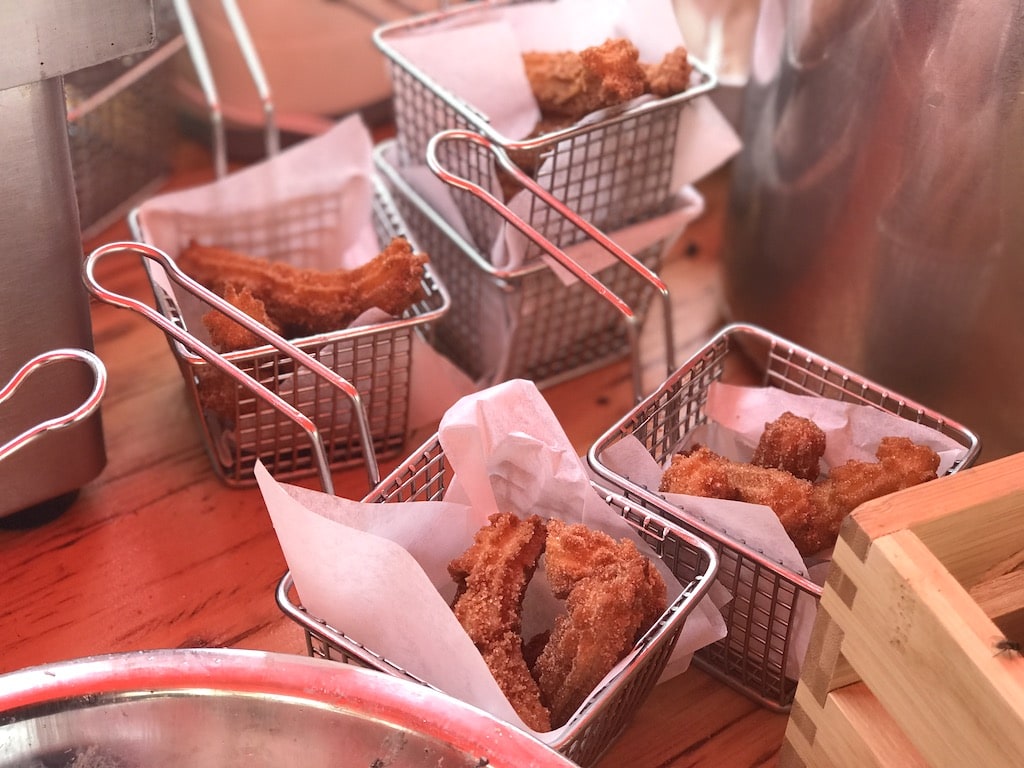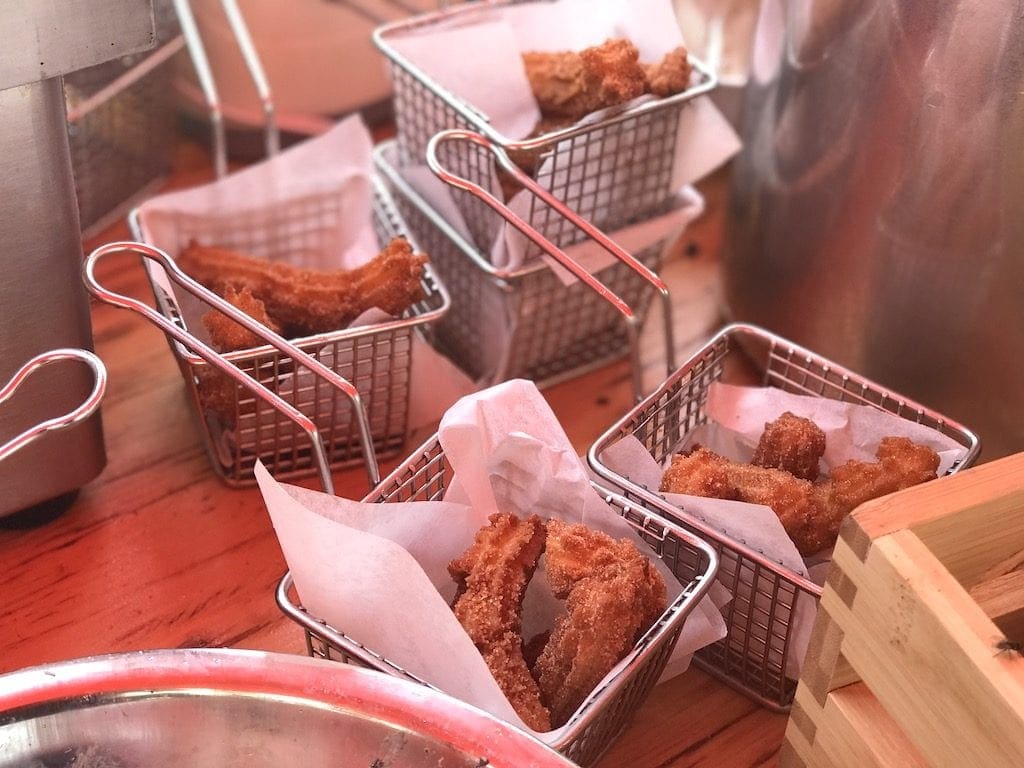 Hook & Cook
Ready to try your hand at catching your lunch? Join in for a Hook & Cook experience where you'll be handed a fishing rod and a little instruction for surf fishing. Don't worry if you don't catch anything, it's really about just enjoying some time on the beach watching the waves.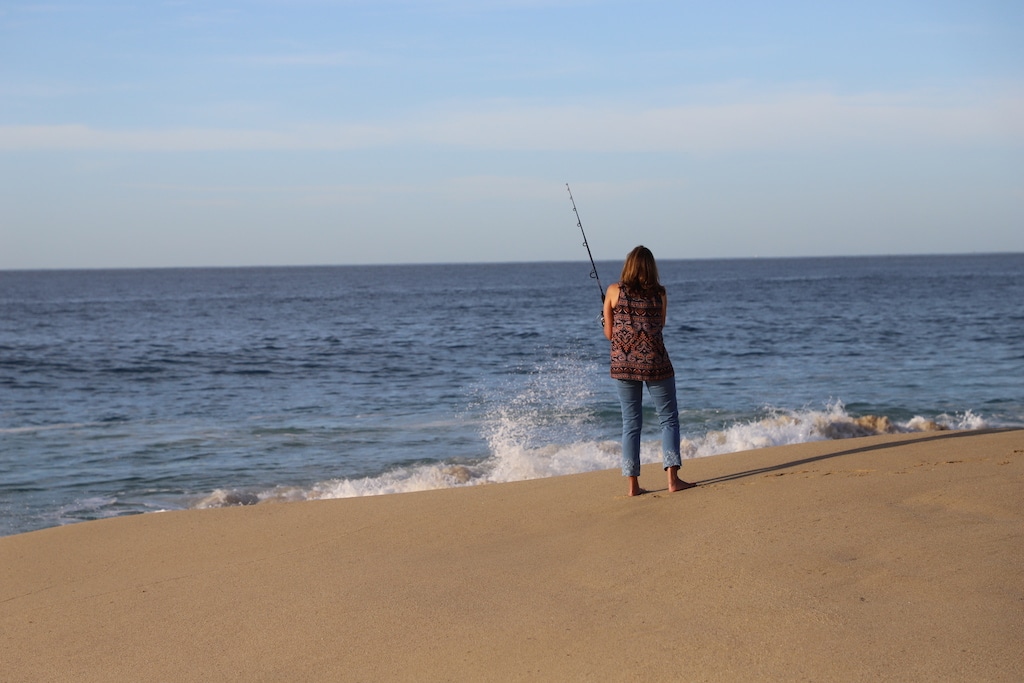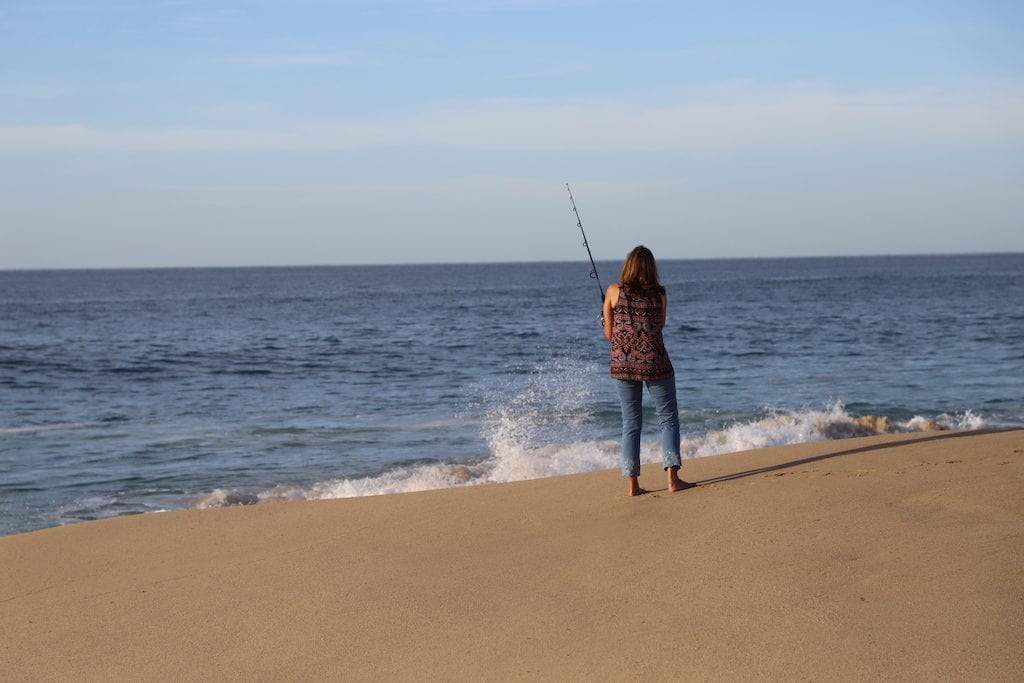 The culinary team sets up right on the beach, so you can watch and learn.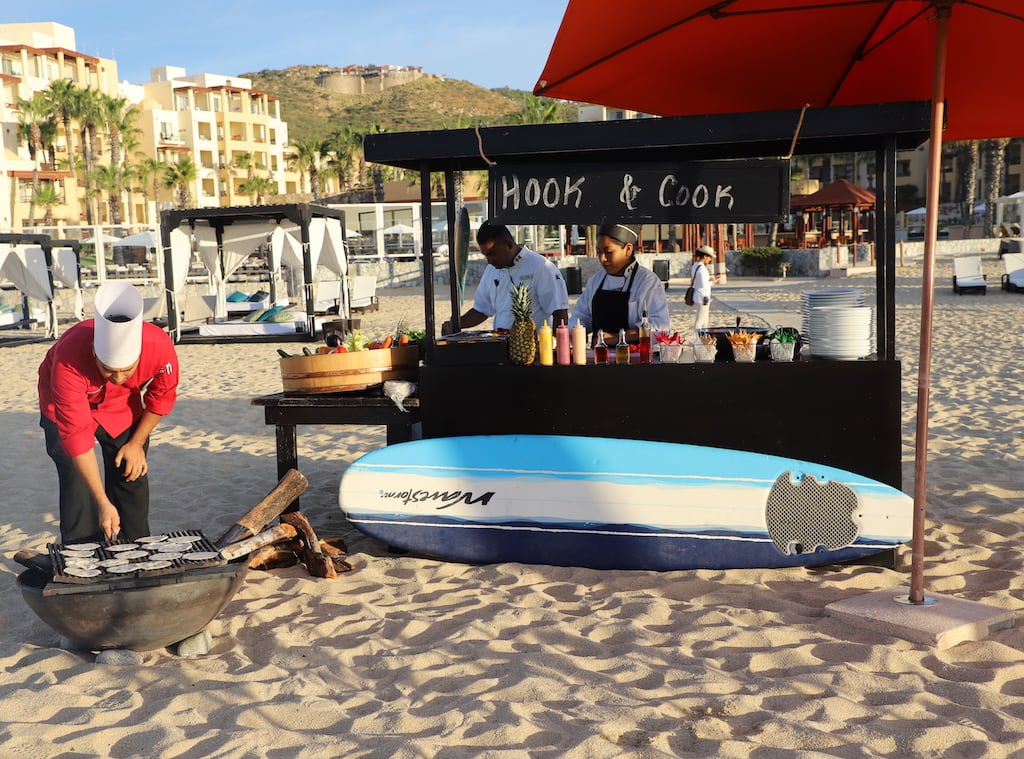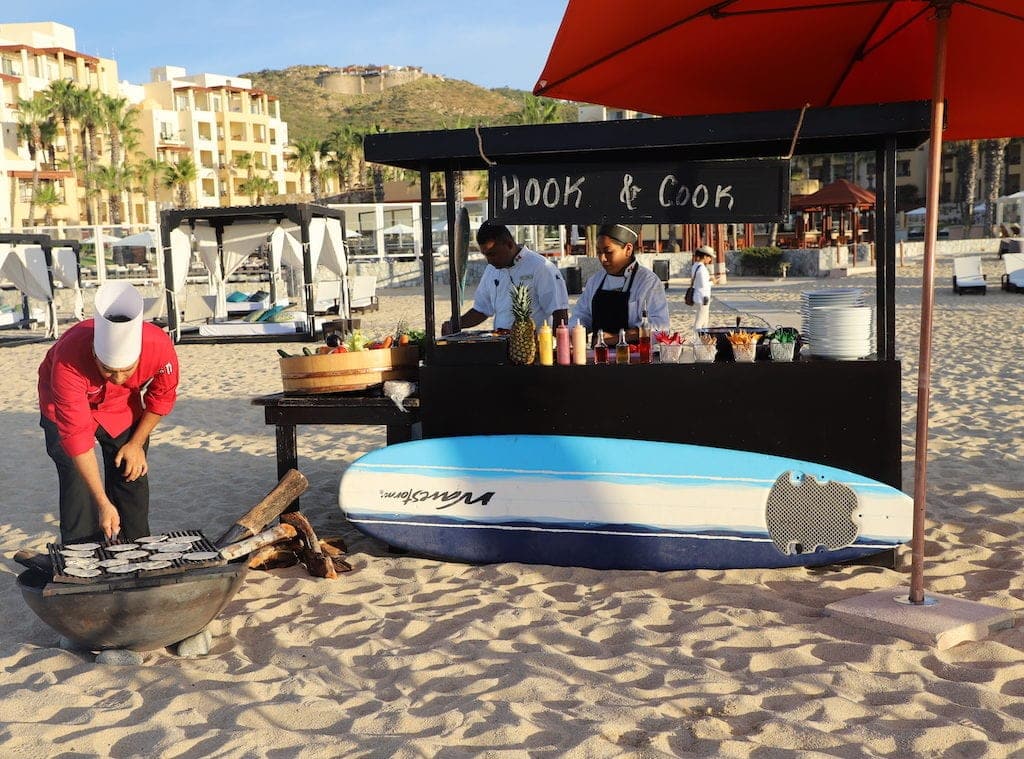 Menus are subject to change, but they made fish tacos along with grilled veggies the day we were there.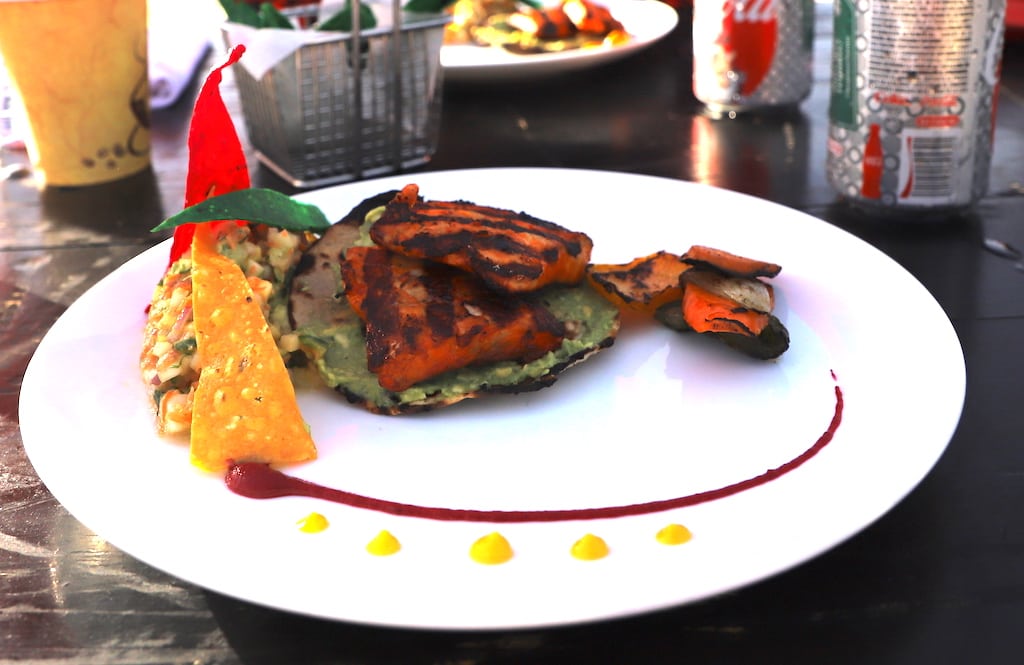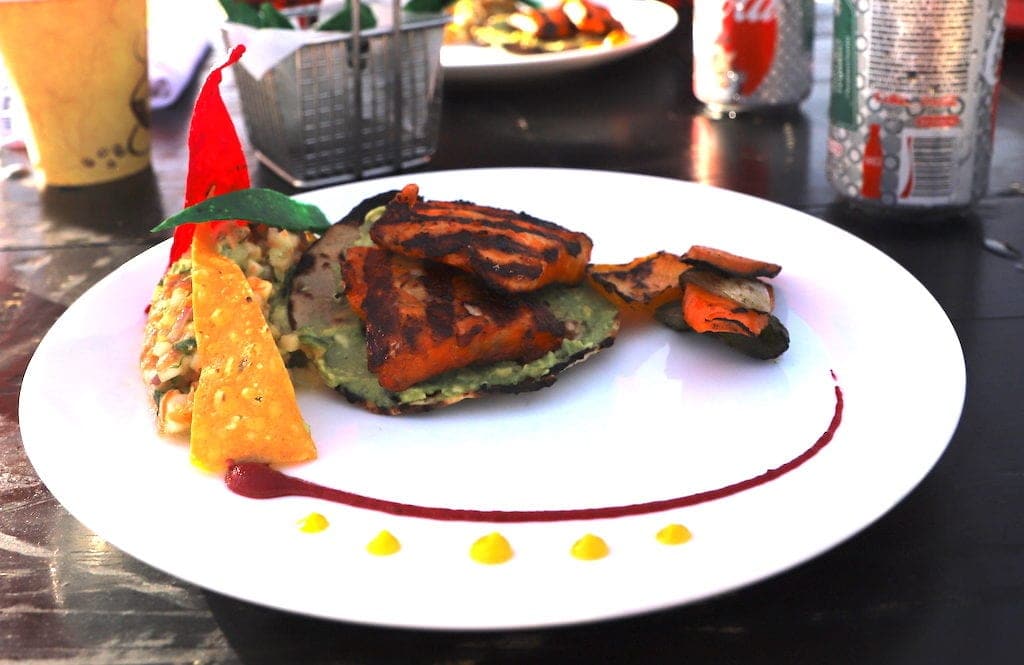 This is only a sampling of all there is to do at Pueblo Bonito Resort and Spa. Take a look at the Daily Activities Calendar for other options like yoga classes, power walks on the beach, wine tasting with an award-winning sommelier, or tequila tasting.
Want to go whale watching or take a sunset cruise? Speak with the concierge about booking an outing with Cabo Adventures.
Sunday Brunch
For foodies, don't miss the Champagne Sunday Brunch at Pueblo Bonito. Start with a mimosa to sip while planning your strategy.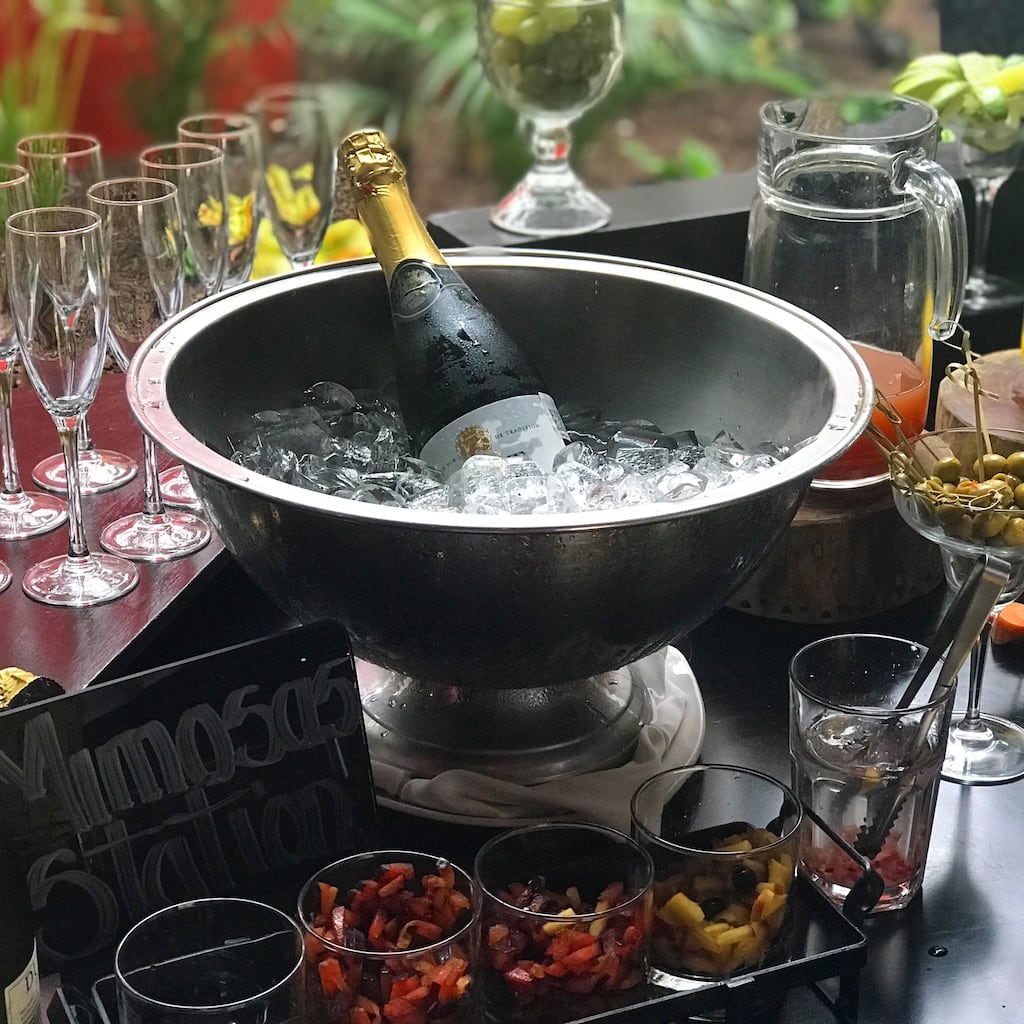 With options like breakfast egg dishes, waffles, and pastries, as well as made-to-order sushi and pasta, it's a great way to begin your Sunday. Did I mention the desserts?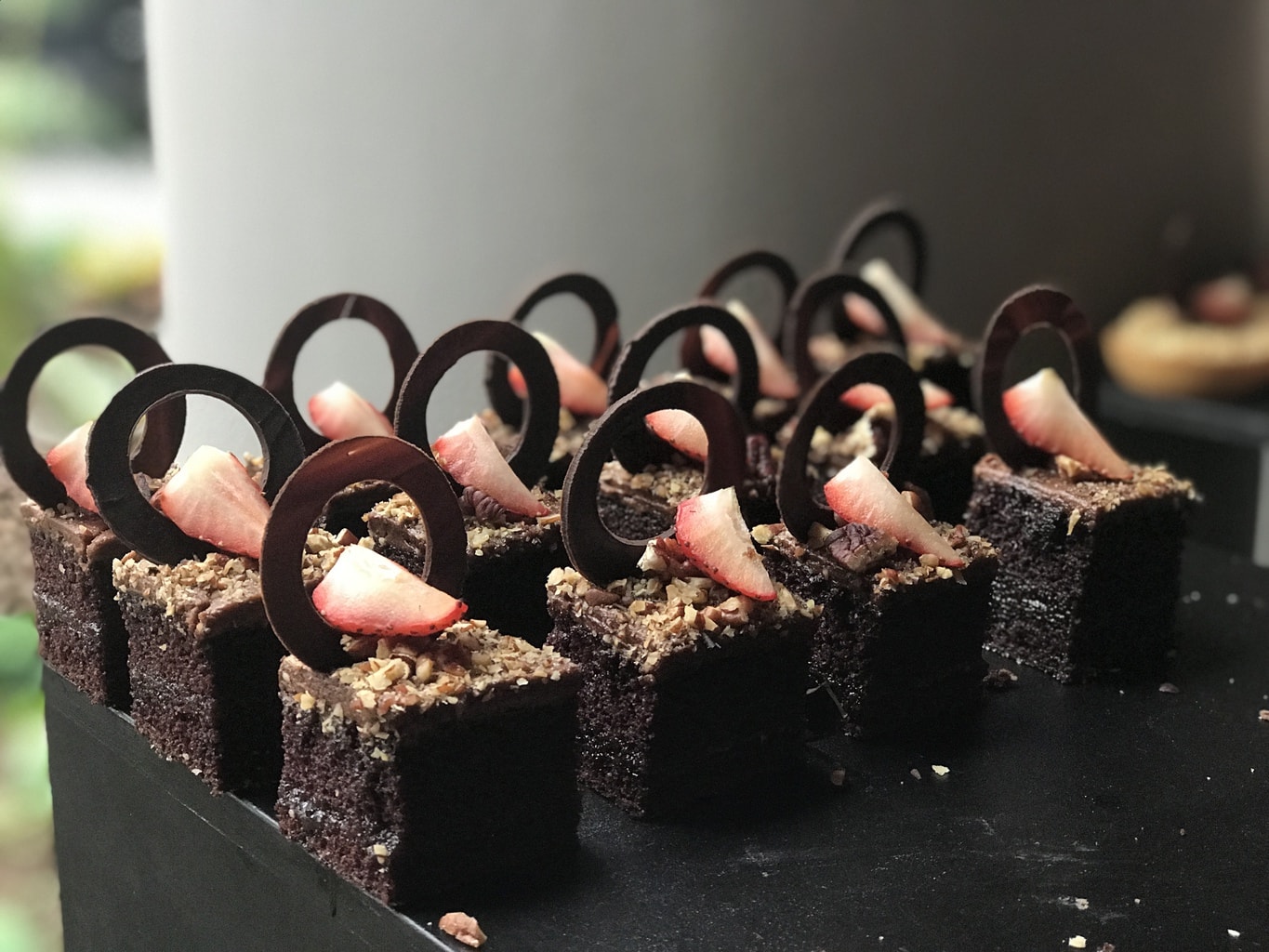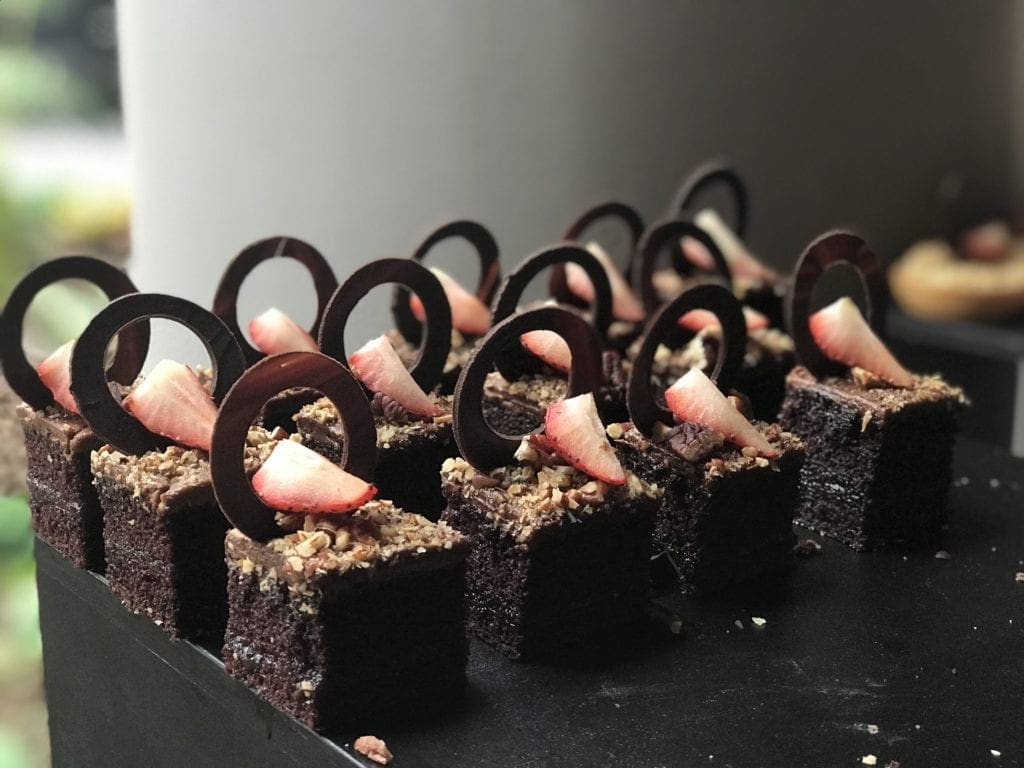 With more than 30 flights into San Jose Airport every day, travel is pretty easy to Los Cabos. A short 20-minute drive from the airport and you'll arrive in paradise. Add Pueblo Bonito Resorts to your list of destinations to see this year. Are you ready to start packing?