At Solmar Resorts in Cabo San Lucas, you'll find three distinctly different properties. Two are luxury resorts with every amenity you could want, including massages by the sea.
The other resort is more economical, but you'll find a traditional atmosphere and laid back family vibe. Take a look at all three and start planning your next Cabo getaway.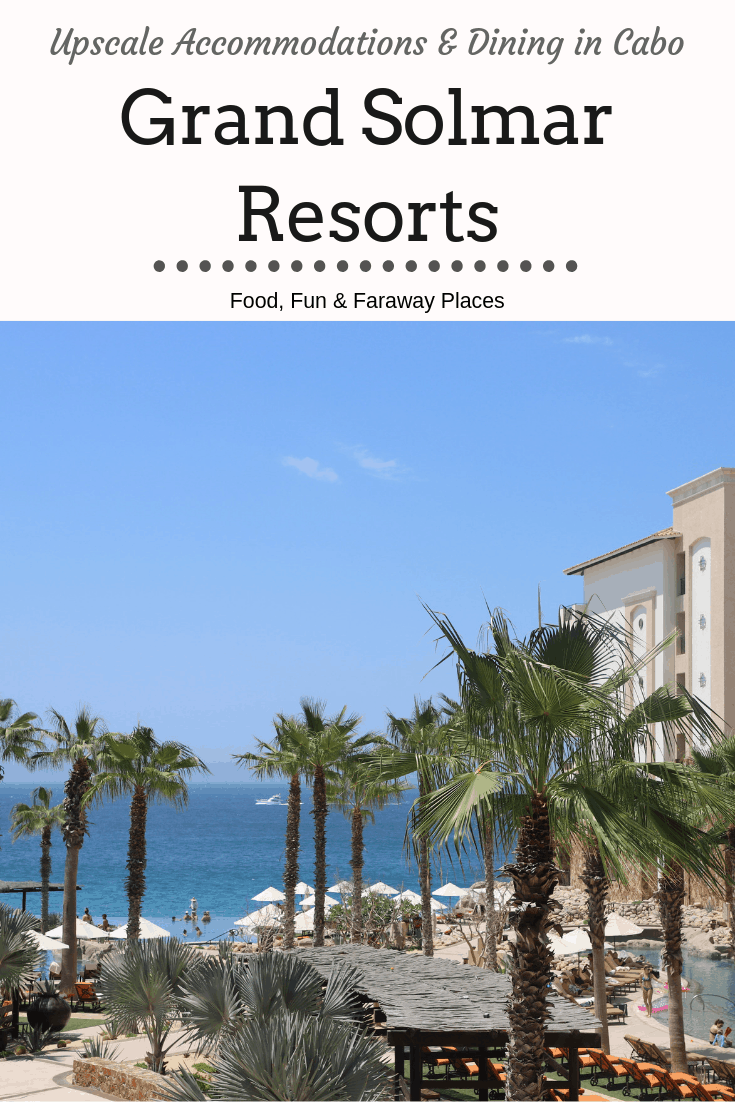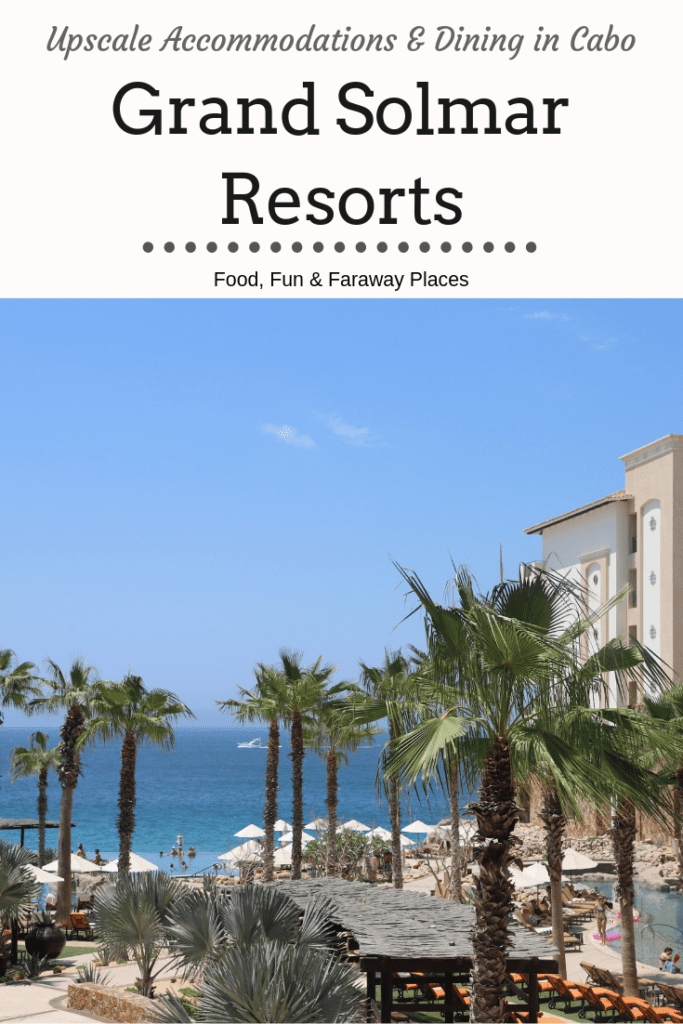 Solmar Resorts Accommodations
Solmar Resort
With three resorts to choose from, there really is something for everyone. Solmar Resort is the most economical. It's very traditional with Mexican decor. The atmosphere is really fun, and I was told families come back again and again.
Though Solmar Resort is not quite as luxurious as the Grand Resorts, they still have a private beach, wonderful spa services, pools, and poolside bars, and a hot tub and fitness center, just to name a few of the amenities.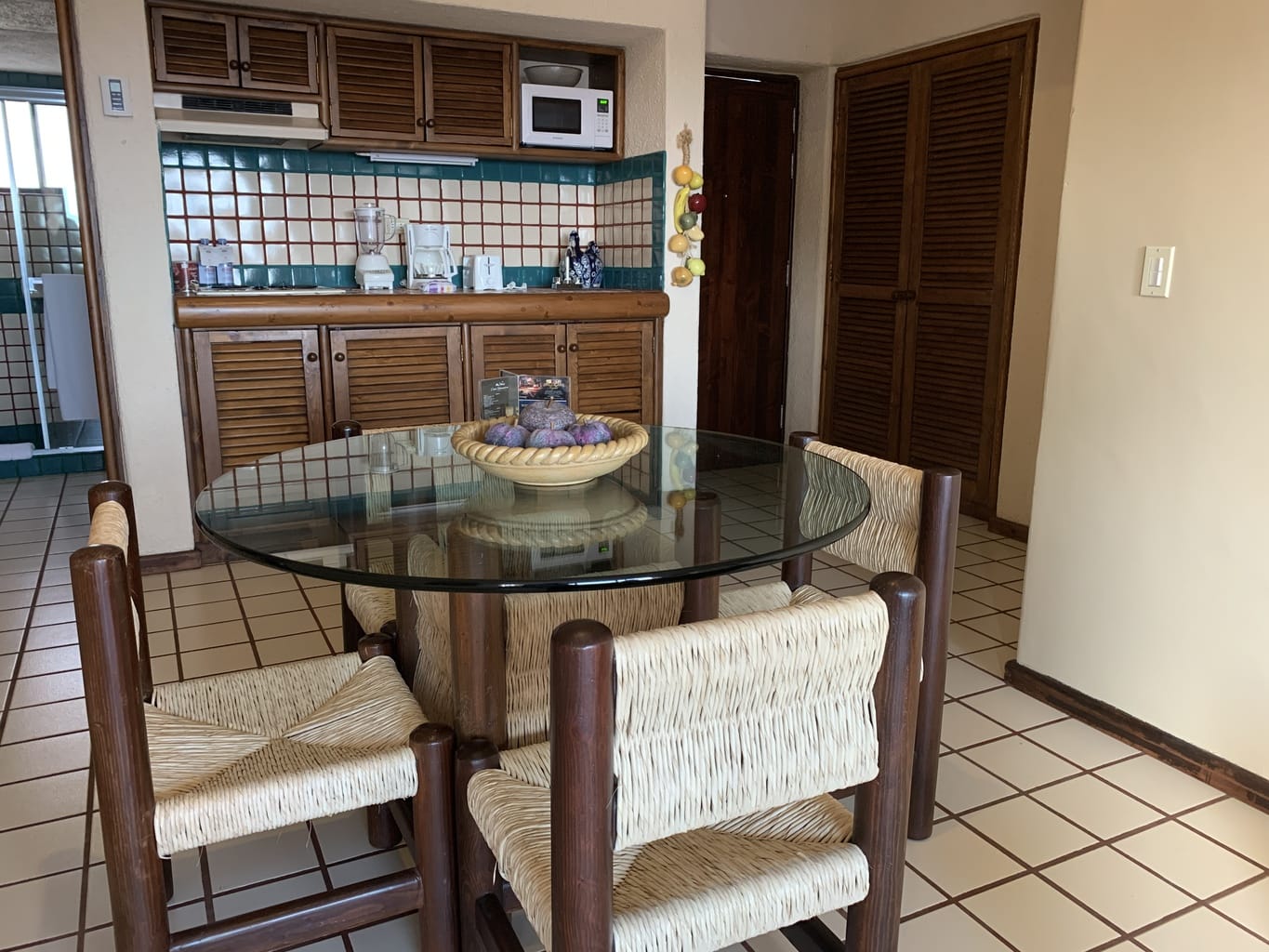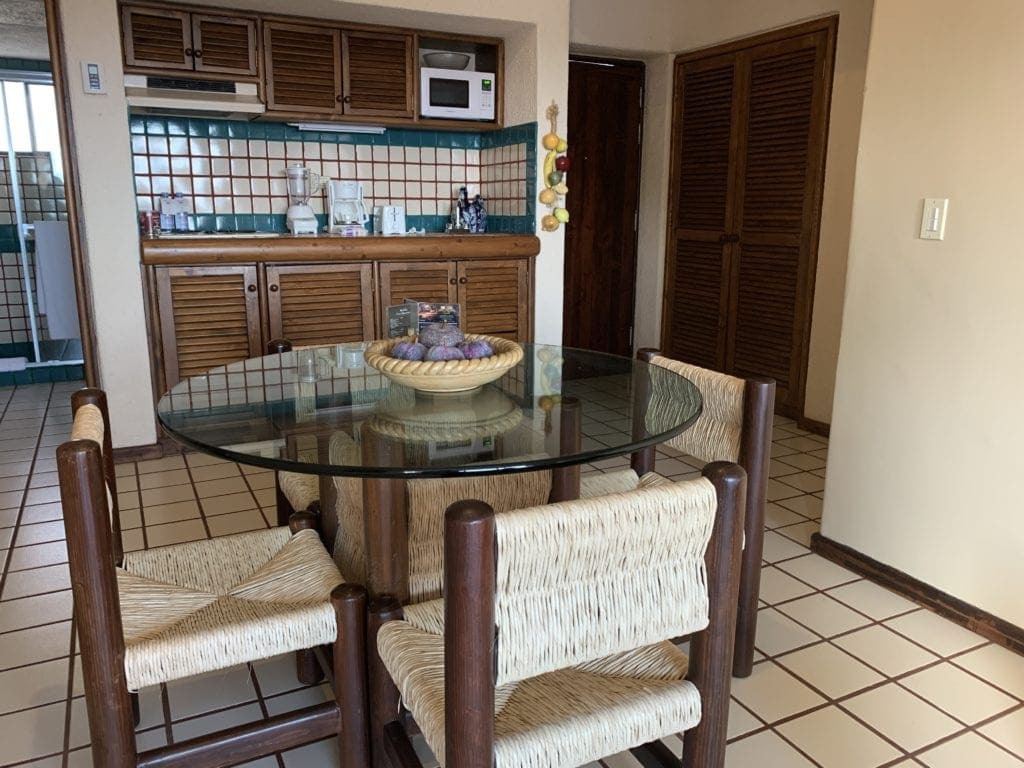 Grand Solmar at Lands End
Right next door is Grand Solmar at Land's End. These two resorts are closer to downtown. Grand Solmar Land's End is an upscale resort with all the amenities of a luxury hotel.
The resort setting is absolutely stunning. From the outdoor infinity-edge pool to the private beach and cabanas, you have to see it to believe it.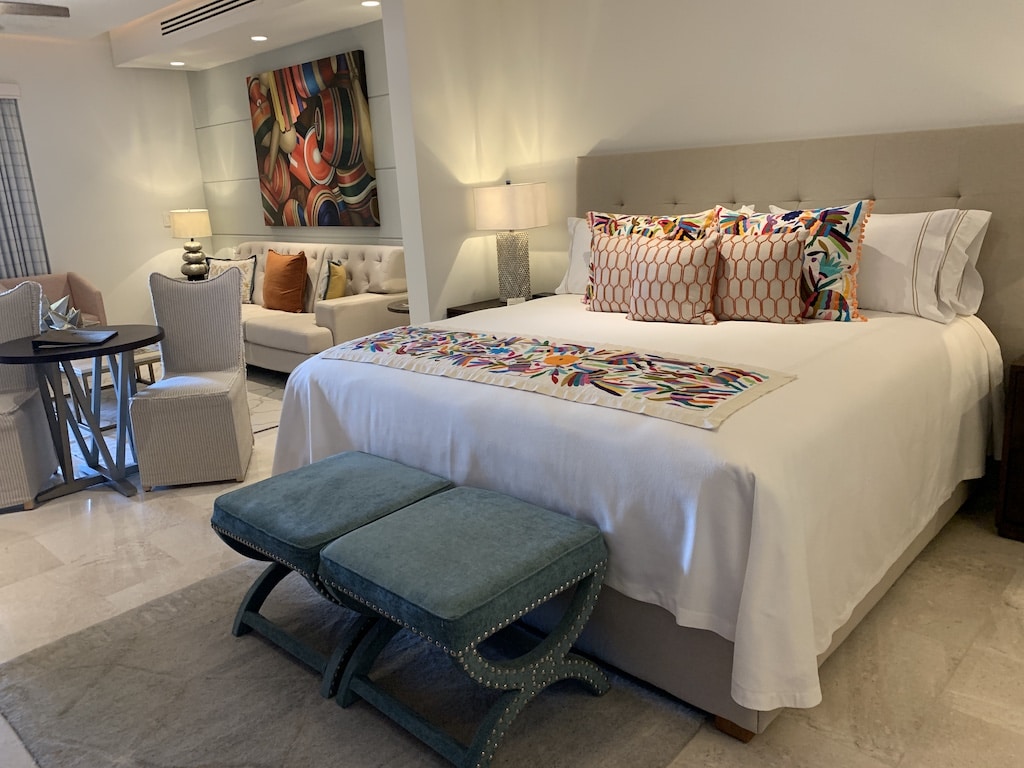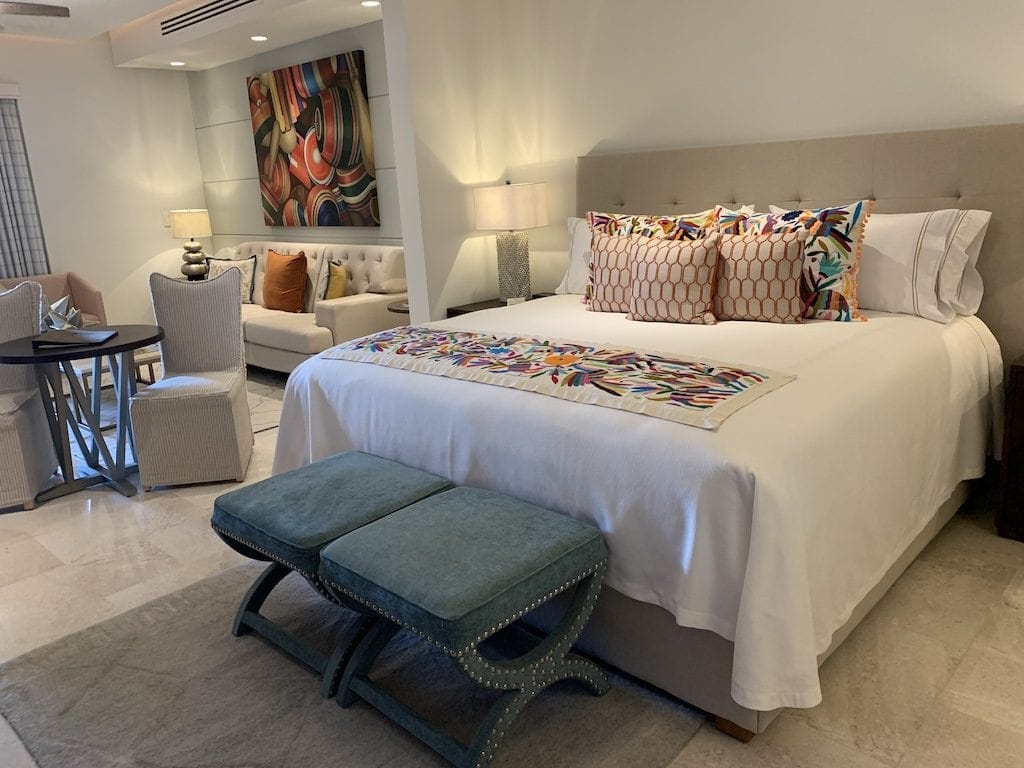 The spa is an experience like no other, and you can opt for an outdoor treatment in one of these private cabanas with a view of the Pacific Ocean. Younger guests will love the Kid's Club, and you'll love getting some time to relax.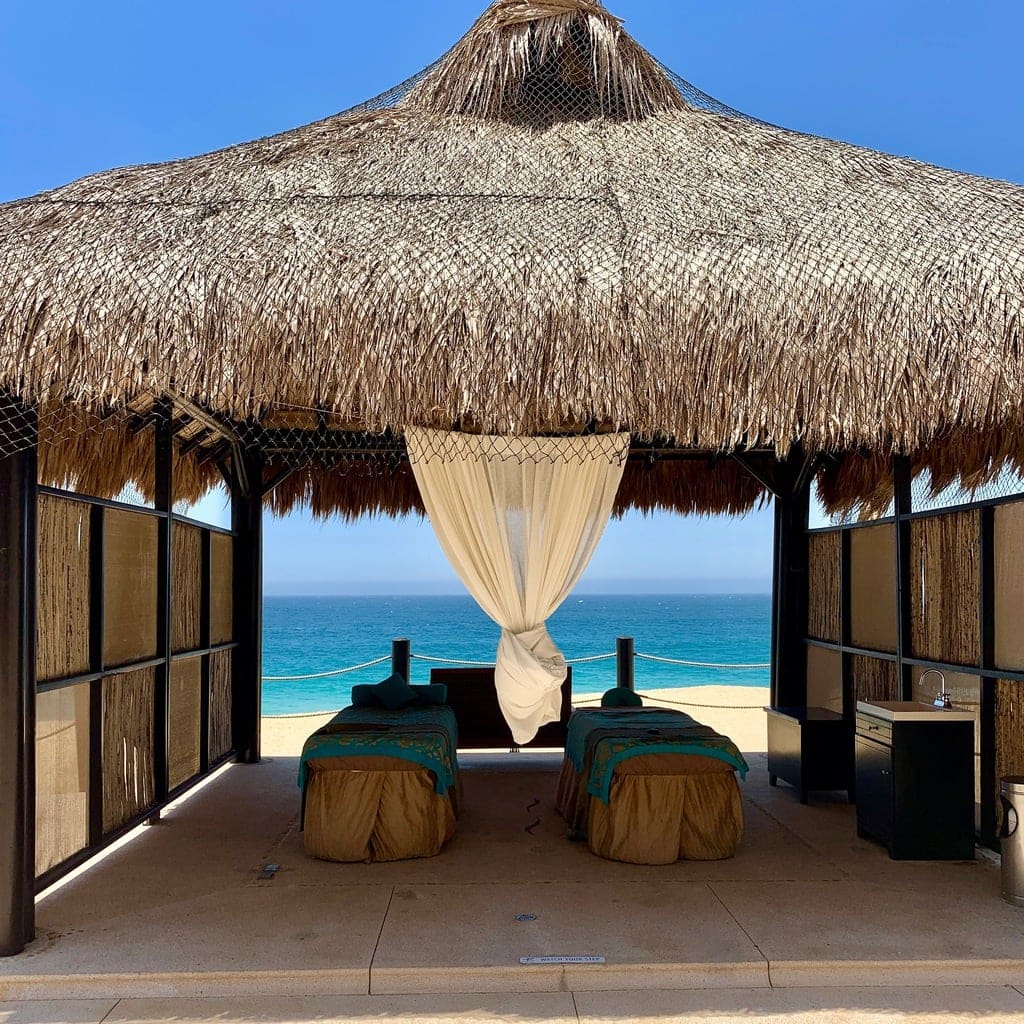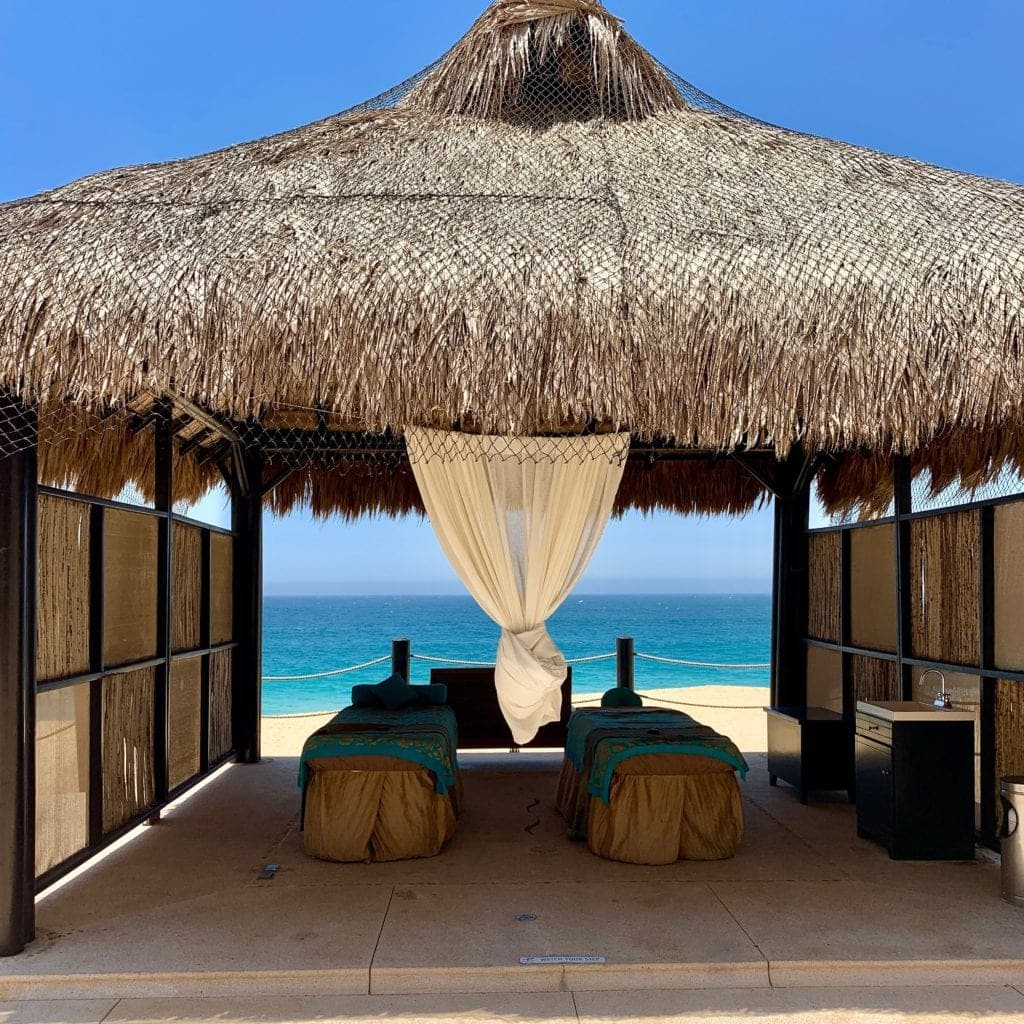 Grand Solmar Ranchos San Lucas
I stayed at Grand Solmar at Ranchos San Lucas and my room was wonderful. This Master Suite is perfect for a family, even with older or adult children.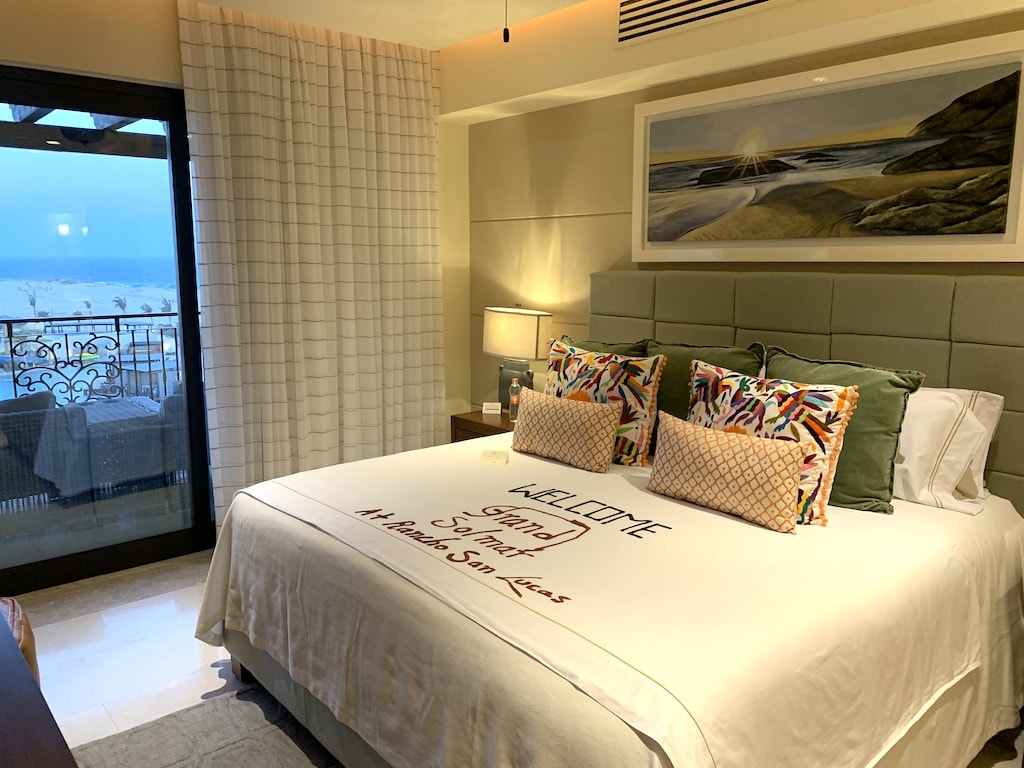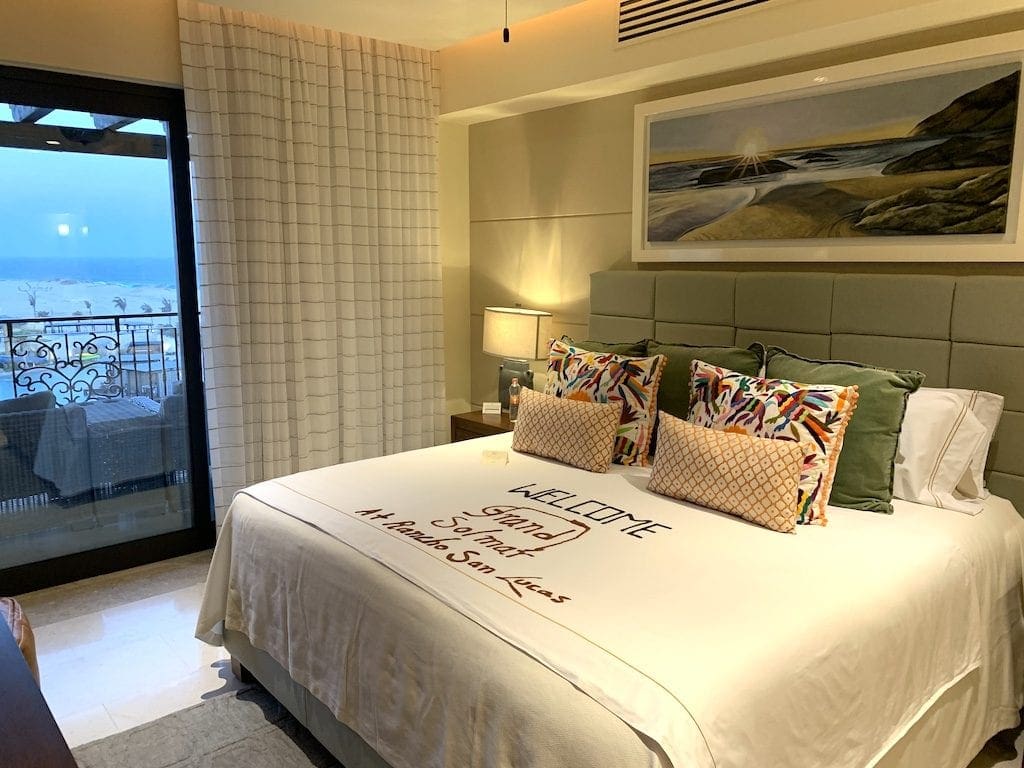 Everyone will have their own space with a completely separate bedroom and a murphy bed in the living room area. You'll also have two full bathrooms and a full kitchen. Take a look at this quick walkthrough.
A golf course designed by Greg Norman is just about complete, and guests at any of the resorts will be able to add golf to their stay beginning in November of this year.
With an infinity pool, a swim-up pool bar, a lagoon where you can paddleboard and kayak, all kinds of activities, and a kid's club if you want some alone time with your significant other, Grand Solmar at Ranchos San Lucas has it all.
Culinary Experiences at Solmar Resorts
Between three different Solmar Resorts, you'll find 21 places to eat and drink. Read more on dining at the Grand Solmar Resorts and Solmar Resort.
For foodies, there is a lot to do at all three resorts, including themed nights and special events. Check your Activity Program when you get settled in your room and start planning!
Experience Cooking Classes
I took a cooking class with Chef Héctor Lucas at Grand Solmar at Ranchos San Lucas. We had so much fun making sopes! It's a lot easier than I thought.
Chef was kind enough to share his hotcakes recipe, too, which is one of the best I've ever found. I added it to this list of recipes for fruit pancakes, so if you're looking for a special breakfast this weekend, you'll find lots of choices there.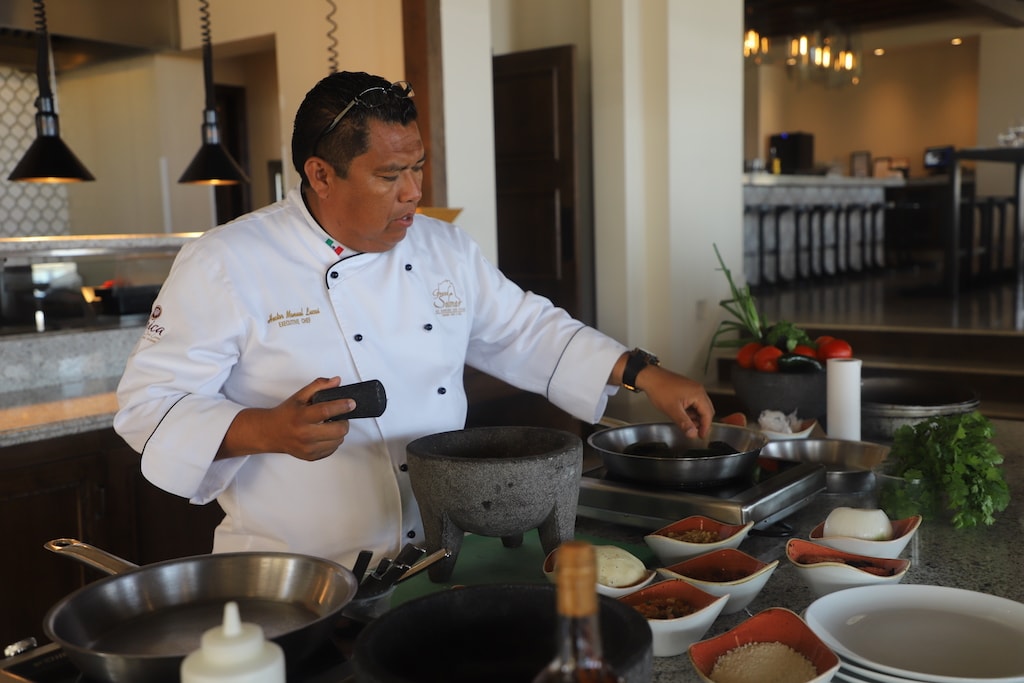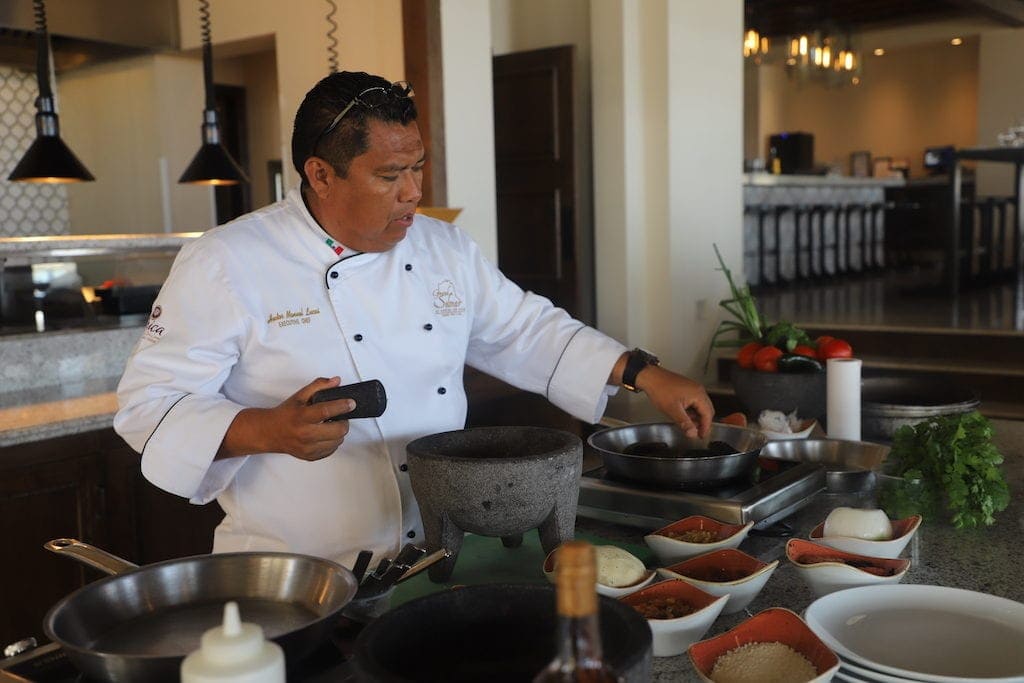 Experience Tequila Tastings
For a tequila tasting, we headed over to Grand Solmar at Lands End. Jose was so knowledgeable about tequila and wine. We learned so much and had an absolute blast tasting the different tequilas. This is a must when visiting Solmar Resorts!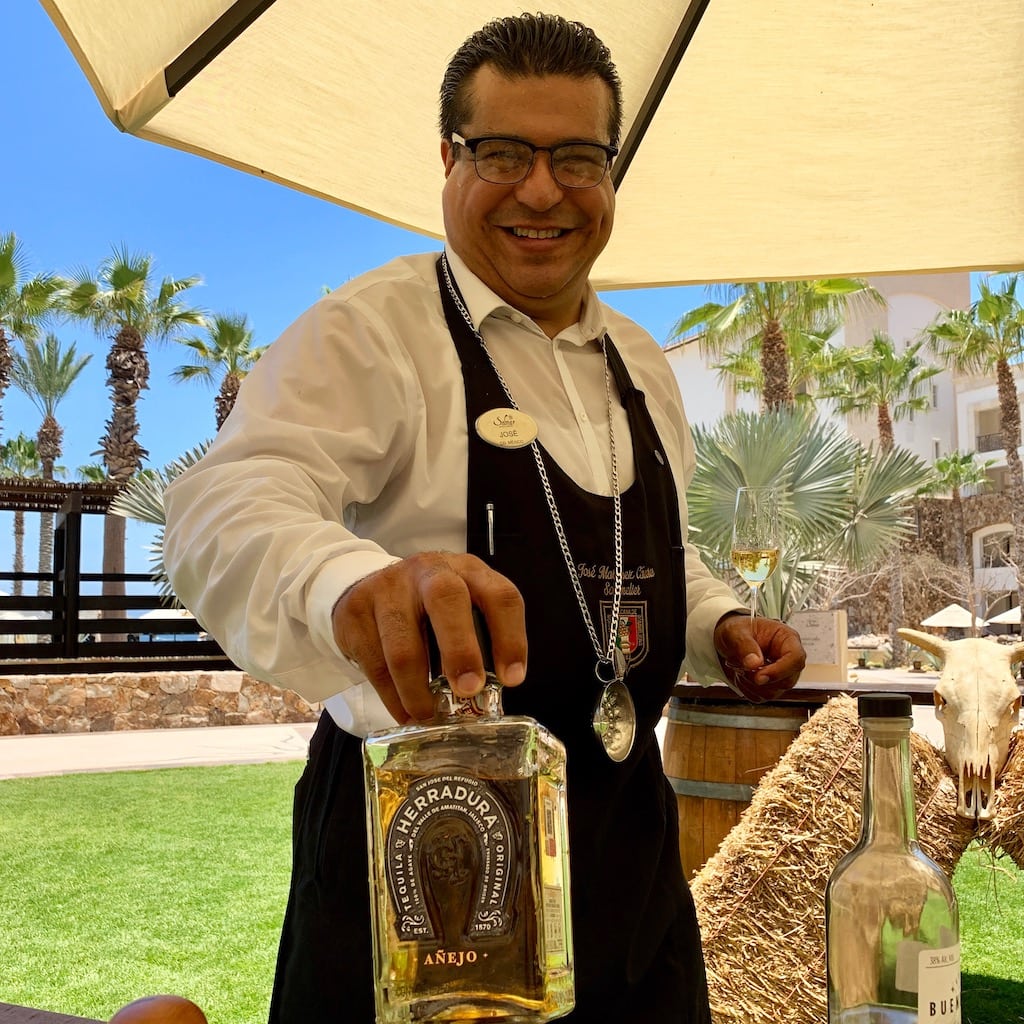 Experience The Spa by the Ocean with Food Pairings
The Spa by the Ocean at Grand Solmar at Ranchos San Lucas has a signature spa treatment with food pairings created by the resort's resident chef - Chef Héctor Lucas. It was an incredible experience.
We began with spa treatments. My massage therapist asked if I would like the door open or closed. At first, I thought I would be intimidated to have the door open, but there was no one around that area of the beach, so it was completely private.
The food was out of this world. I had the best soft shell crab sandwich I've ever eaten. Each course of the special menu was exceptional.
You'll have a menu with different options for each course, and it's not easy to choose, especially when it comes to dessert. The Red Fruit Jelly Panacota was wonderful.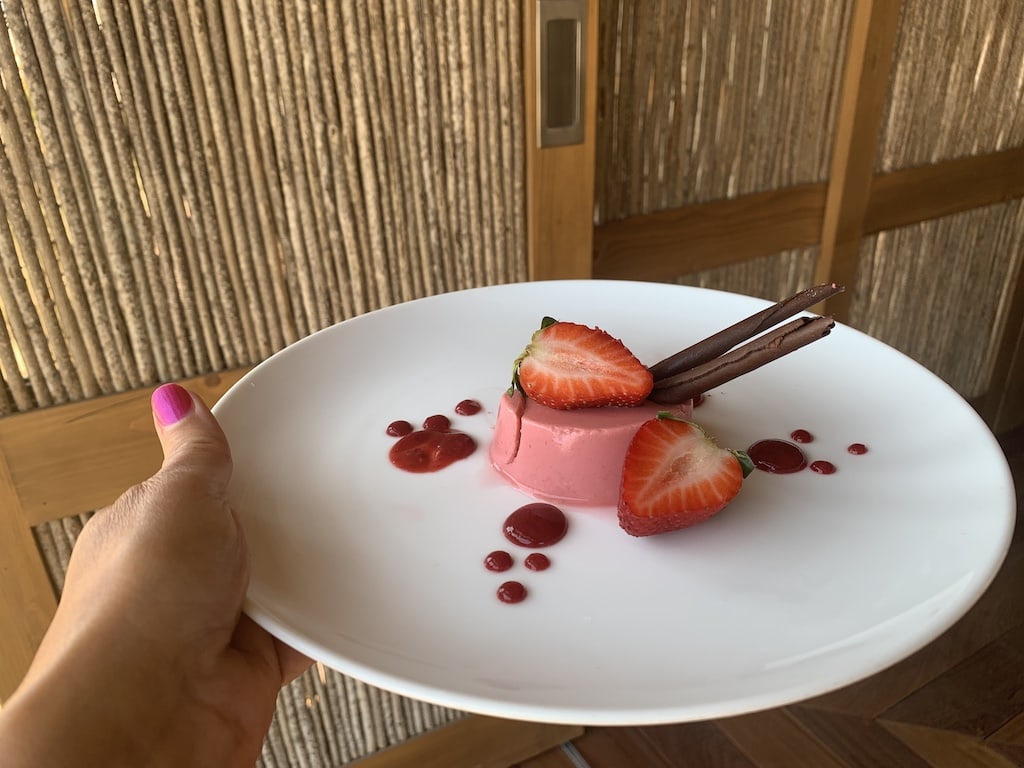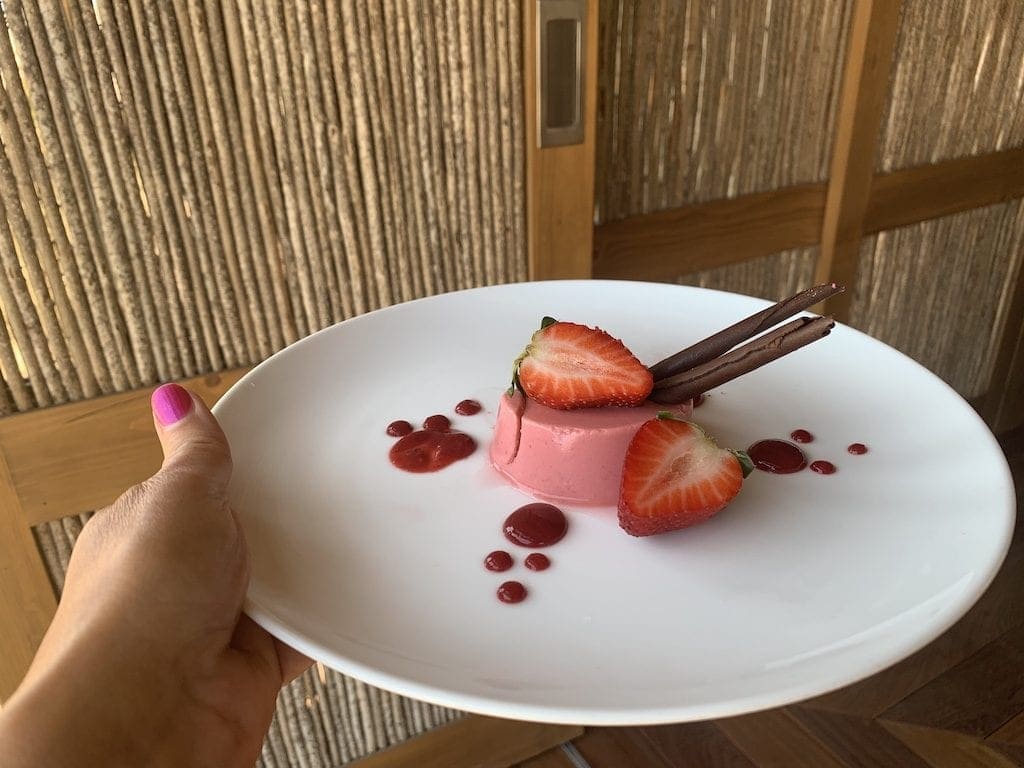 And though there is so much to do at the Resorts, you will want to get out and explore. The concierge can set up all kinds of activities for you, including a boat ride out to see the Land's End Arch.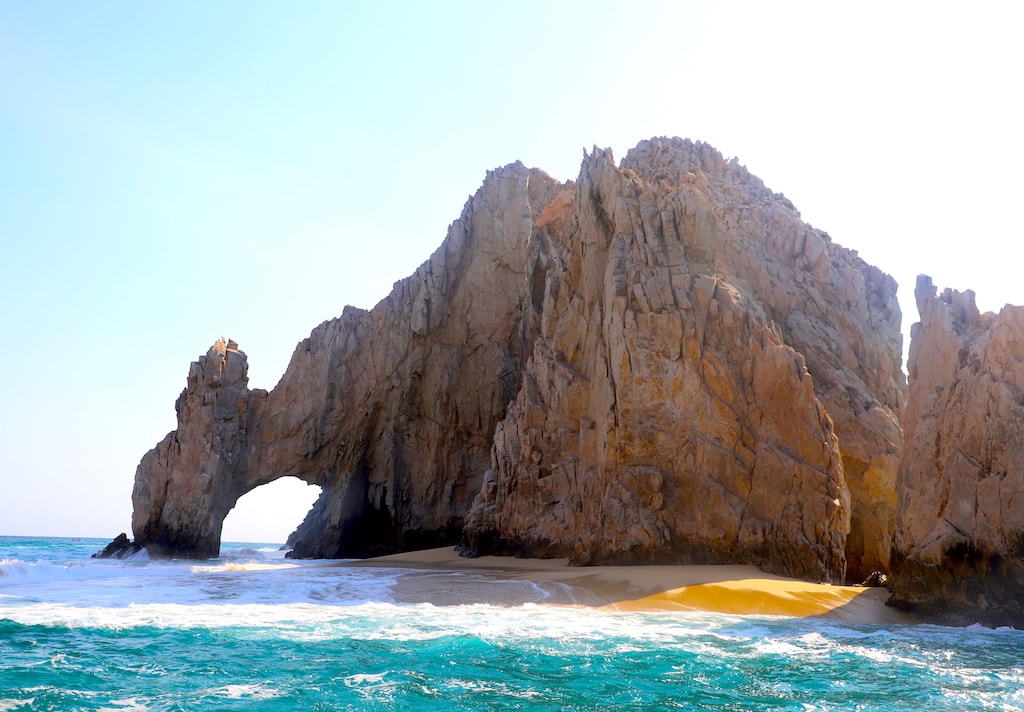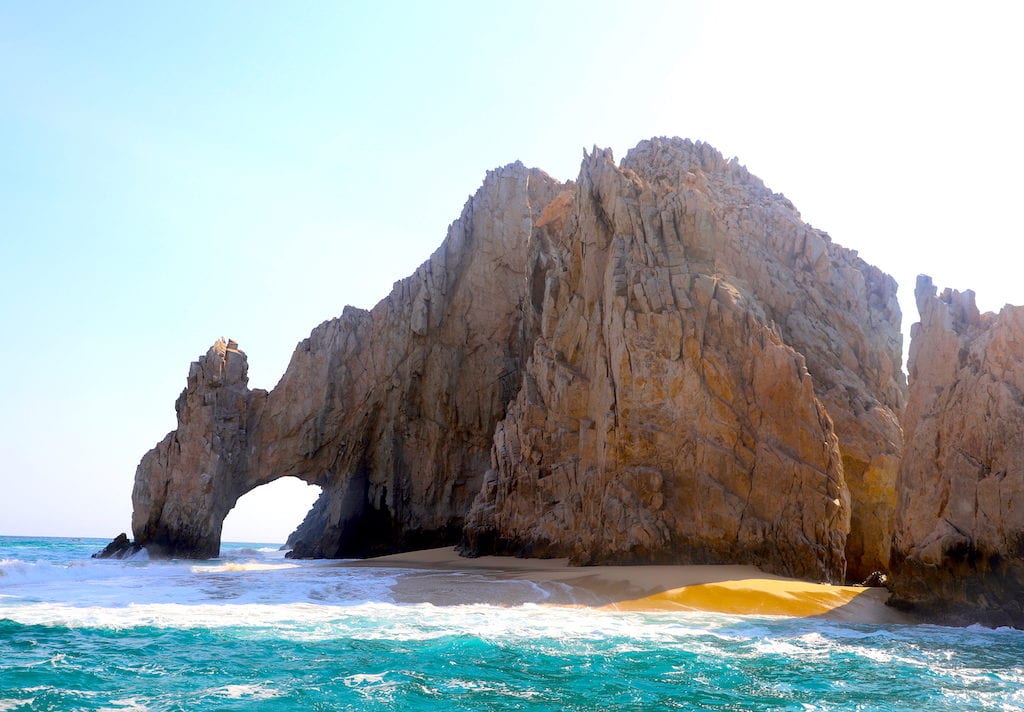 You can even ask for them to arrange lunch onboard!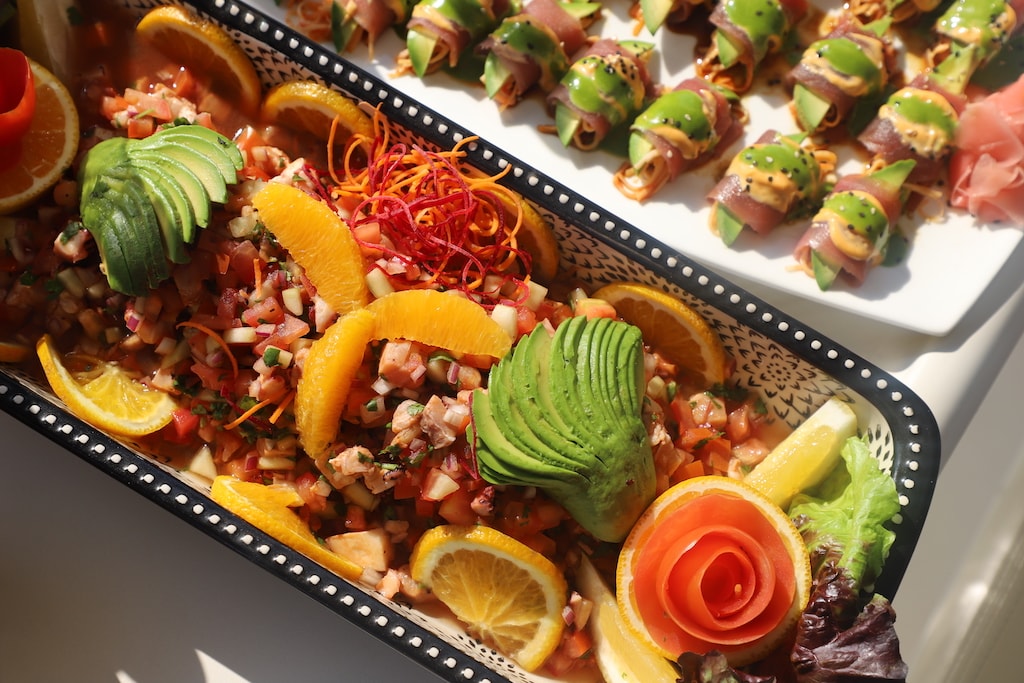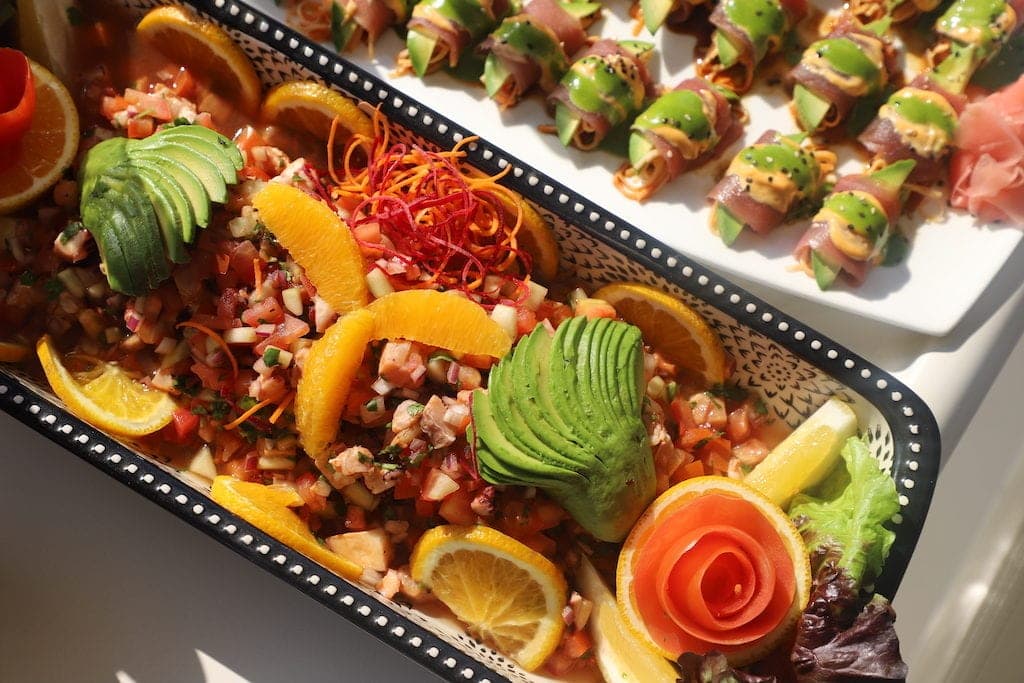 With three resorts to choose from in Cabo San Lucas, you'll easily find a great fit for your vacation. The Solmar Resorts website has more details on each resort. I'd love to hear about your visit. Please ask questions if you have them, and come back and share in the comments.