When Visiting El Paso Texas, there are some things you just have to see. There is a lot of history, but there are also amazing restaurants, a Broadway-style theater, and so much more.
Typically when I visit a destination with plans to write about it, there are a handful of activities suggested.
My visit to El Paso was so full of things to do that it left me exhausted on the way home, which is a good way to be. When I only have a few days to see a city, I want to fit in as much as possible.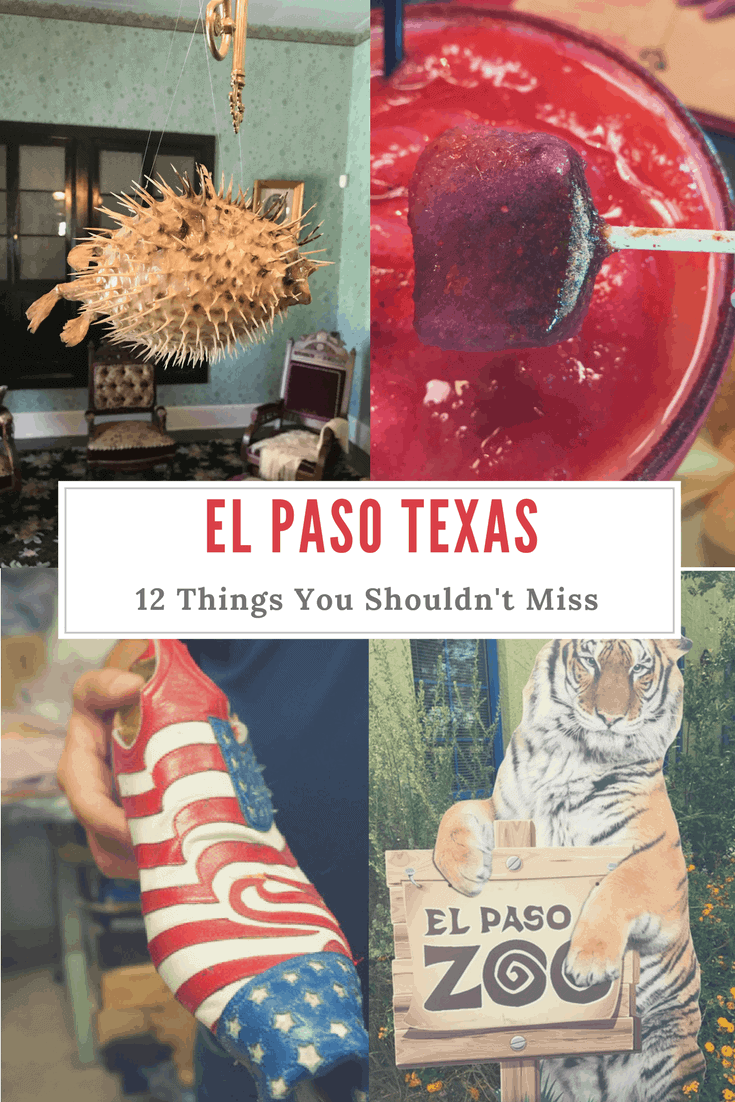 I checked in at Hotel Indigo which is located downtown within walking distance of a lot of the activities and places I visited.
A gorgeous hotel with a wonderful restaurant and great views of the city, I was excited to spend a few days exploring right from the center of Sun City.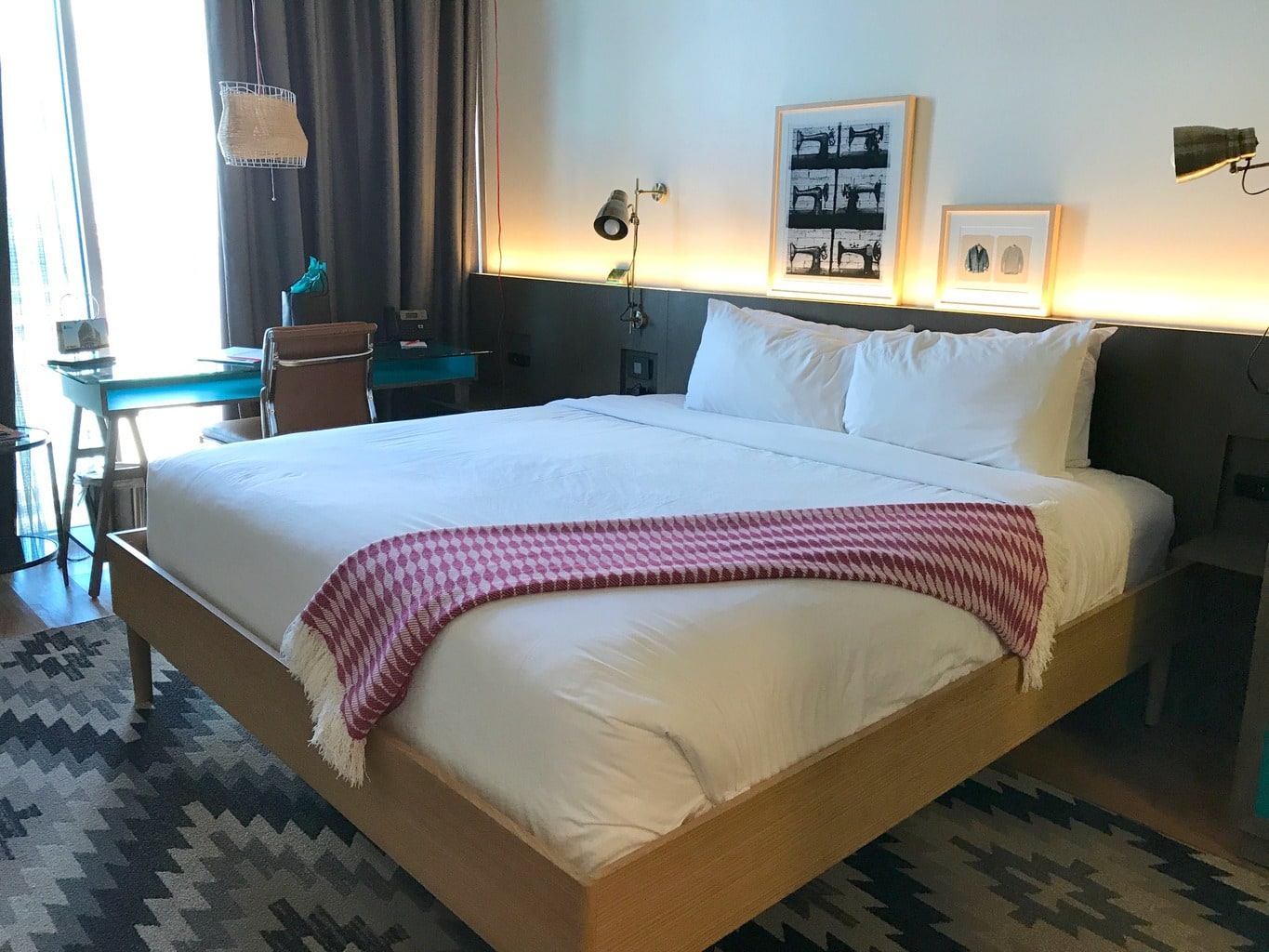 As you probably know, El Paso is located at the far western tip of Texas, on the Rio Grande River, and right across from the border of Mexico.
I didn't realize El Paso was the sixth-largest city in Texas until I started doing a little research for my trip. It's also been listed in the 100 Best Places to Live in the USA  in 2017 by US News & World Report.
The short version of how El Paso came to be: Back in the 16th century, Spaniards named the area consisting of a mountain range on either side of the Rio Grande El Paso Del Norte, meaning the Pass of the North.
Many expeditions took place over the next couple of hundred years, at least a few of which you probably learned about in history classes. Spanish settlements prospered and missions were founded.
After the Mexican War of Independence in 1821, El Paso became part of the Mexican Nation. When the US- Mexico War ended in 1848 and shortly thereafter the Treaty of Guadalupe Hidalgo was signed, the United States would now add California, New Mexico, Arizona, and the boundary of the Rio Grand for Texas.
Why am I sharing this with you? Because a lot of this history can be seen in El Paso.
Things You Shouldn't Miss When Visiting El Paso Texas
Magoffin Home
I had a chance to spend some time with a tour guide at the Magoffin Home State Historic Site, and if you are a history buff, you definitely don't want to miss it.
The Magoffin family was a big part of the US expansion and settlement, military service, railroads, and trade, as well as the Civil War.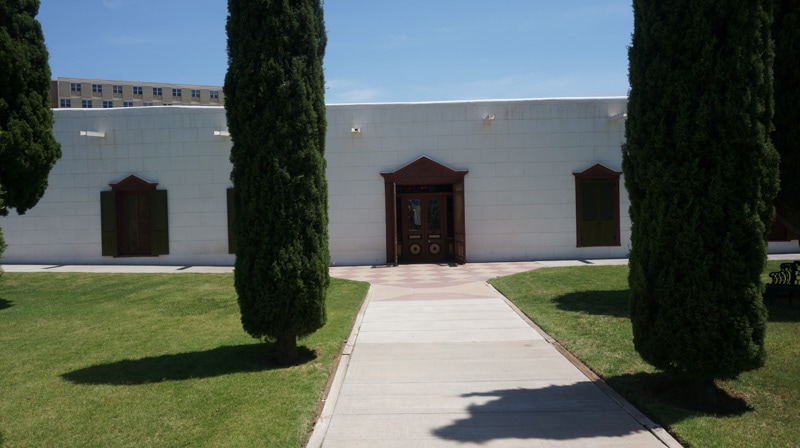 A beautiful adobe structure on 1.5 acres, take some time to stroll through and learn how this family and their descendants lived for more than 100 years in this home.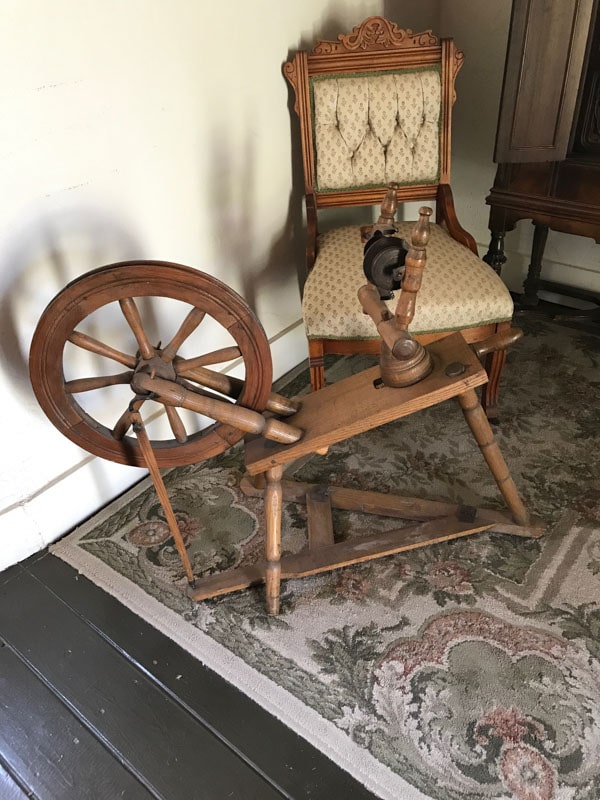 And seriously, who back then had blowfish hanging in the living room? You just never know what you'll see when visiting El Paso!
No one seemed to know why this was a thing, but maybe we will discover the answer through the DigieWall one day. (See below)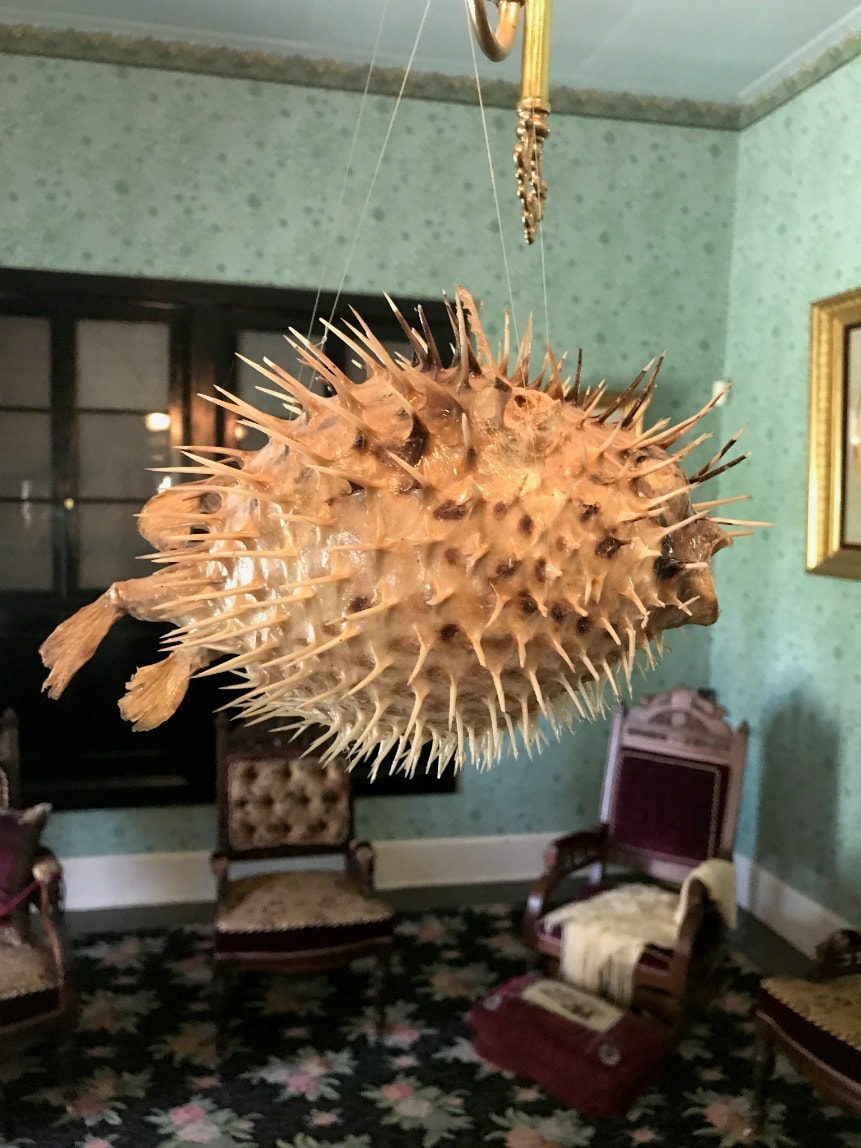 US Border Patrol Museum 
On May 28, 1924, the United States Border Patrol was established. Here you can see the history of the men who have served as well as some of the history involved.
It was fascinating. Below is one of the forms of transportation used to try to enter the U.S.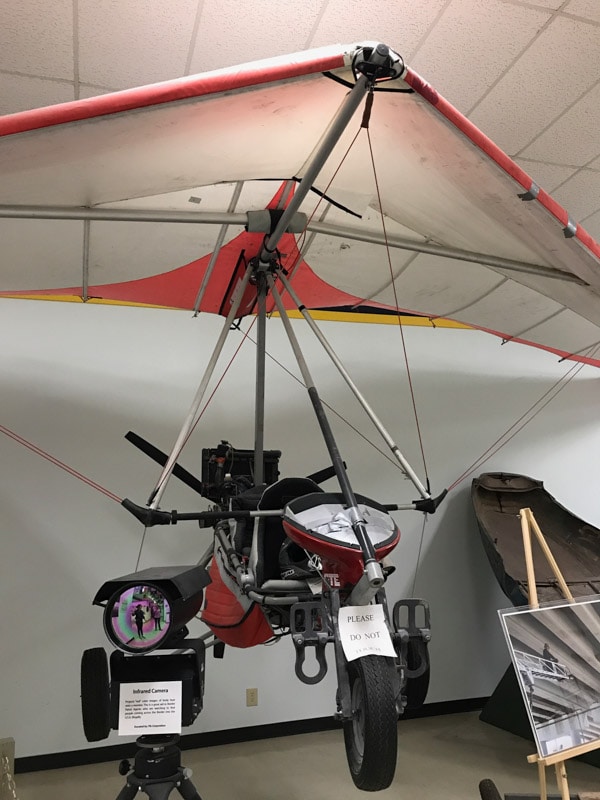 I guess I had never given it that much thought, but people have been very creative in inventing ways to cover their tracks.
These cork horseshoes were used to attach to shoes so no human tracks were left. You'll be surprised at all you'll see at the US Border Patrol Museum.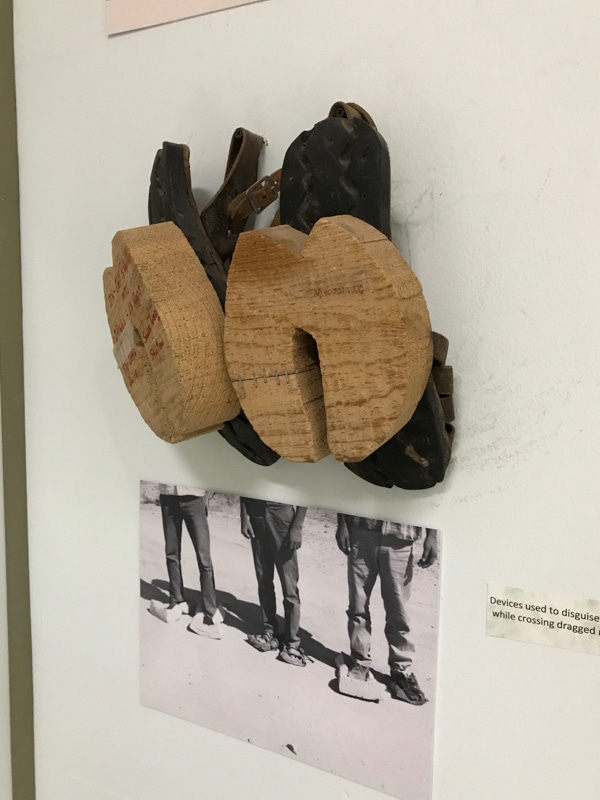 Historic Mission Trail

 
This is one thing of the many things I'm sorry I didn't do, but there was only so much time. Dating back 400 years, you can still see the three churches still standing. Grab this walking tour guide.
El Paso Museum of History and the Dig

i

eWall

 
The El Paso Museum of History was not on my itinerary, but when I heard about it, I had to visit. With 16,000 feet of space, there is a lot to see.
My favorite exhibit was the DigieWall. It's a giant 3-D touchscreen that will guide you through exploring El Paso's history to date. This DigieWall is the only one in the US, and it's networked with another one in Copenhagen, Denmark.
The kids will love exploring and may just learn a thing or two about what they will see when visiting El Paso!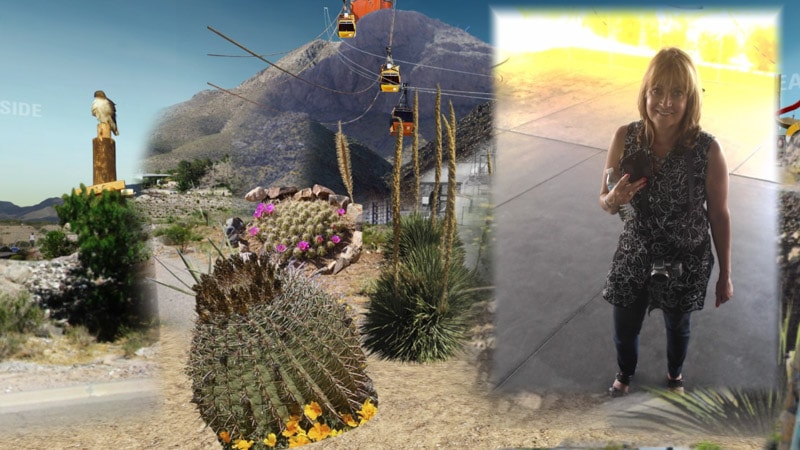 El Paso Zoo
I am a huge animal lover, so a visit to the El Paso Zoo was right up my alley. Did I want to do a giraffe feeding? Of course!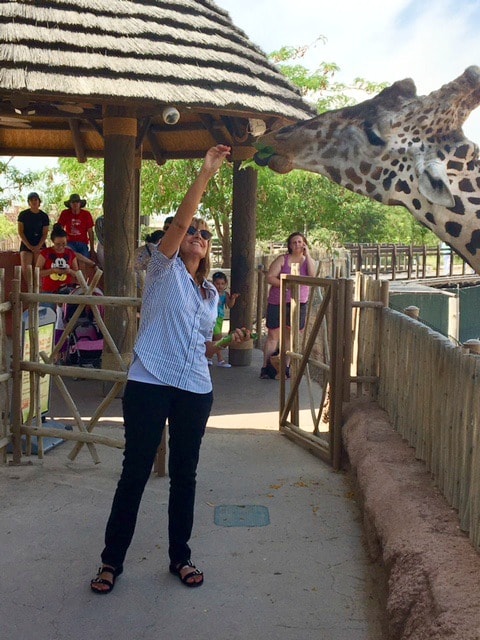 The El Paso Zoo sits on 35 acres of land and is split up into three sections of animals: Animals of Asia, Animals of Africa, and Animals of The Americas.
I really could have spent all day! Have you ever been this close to a lioness?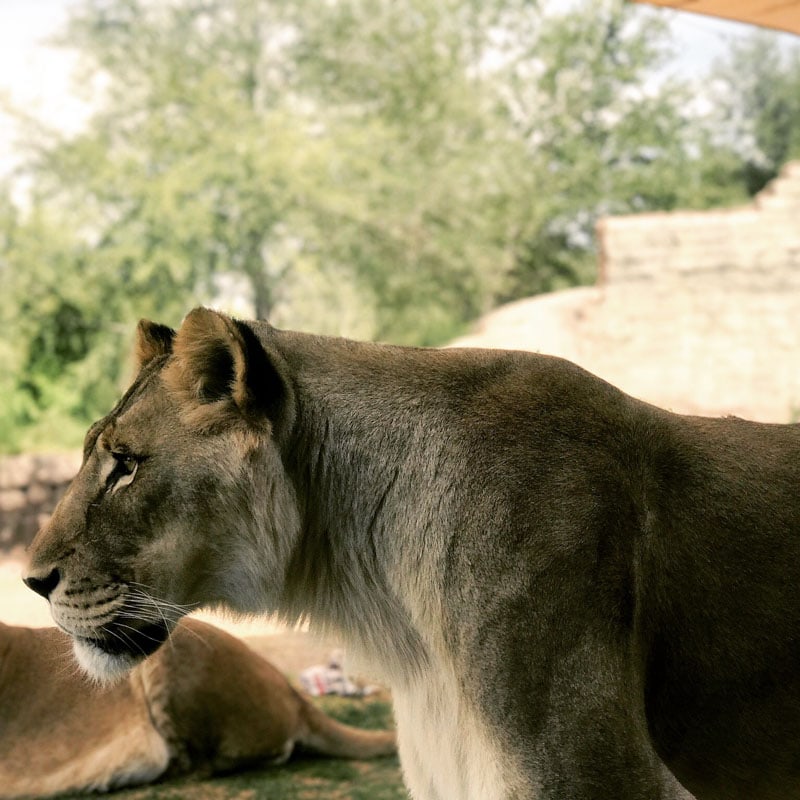 Amazing, right? I have so much more to share about this wonderful zoo. Coming soon! Don't miss visiting the El Paso Zoo. Check out their website to see special events and plan your visit.
Scenic View
A gorgeous view of El Paso and Juarez, Mexico, unfolds as you drive up Transmountain Road. Definitely worth the trip.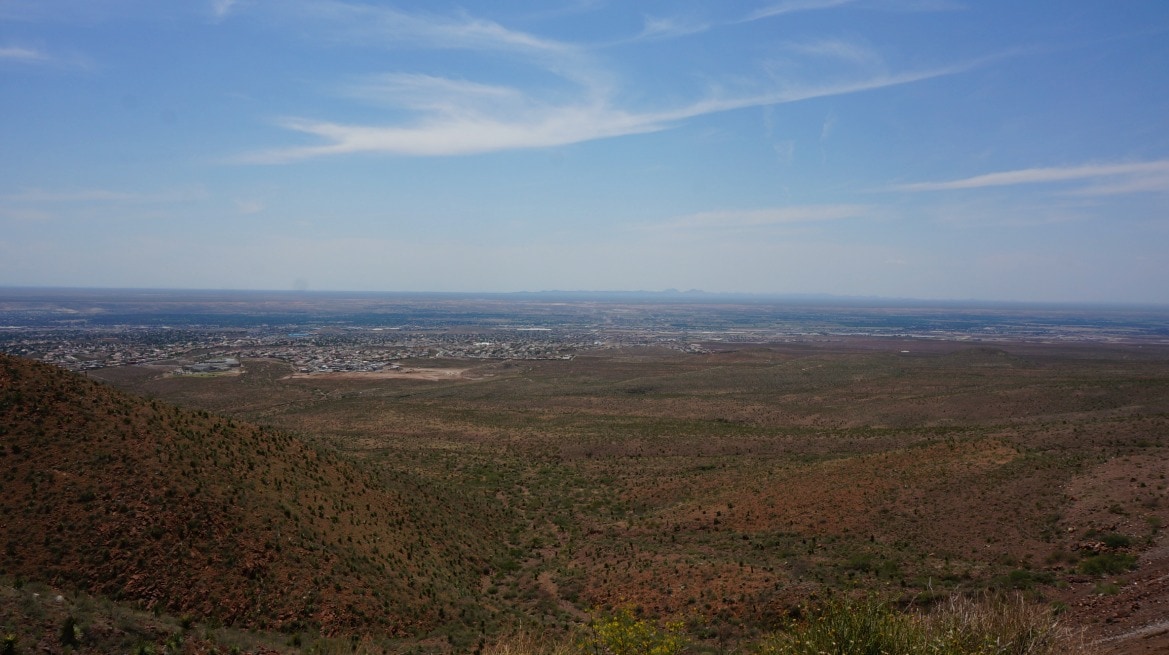 The Plaza Theater
Broadway in El Paso? Yes! And a lovely theater, as well. The Plaza Theater has a little history, too. It opened in 1930 as a film house and had the latest technology of the time.
The theater was showing its age and was pretty much closed from 1974 to 1989. A $38 million restoration fully renovated the theater, now showing popular Broadway shows like Wicked and Les Miserables. Bet you didn't expect to see Broadway shows when visiting El Paso!
We saw Cinderella and it was fabulous. The twist was different than I've ever seen, with a little comedy thrown in for good measure, and the singing was really fantastic.
The only problem is that the shows travel and this one was only one night, so be sure to check well in advance when visiting El Paso. There is always something new and they often sell out.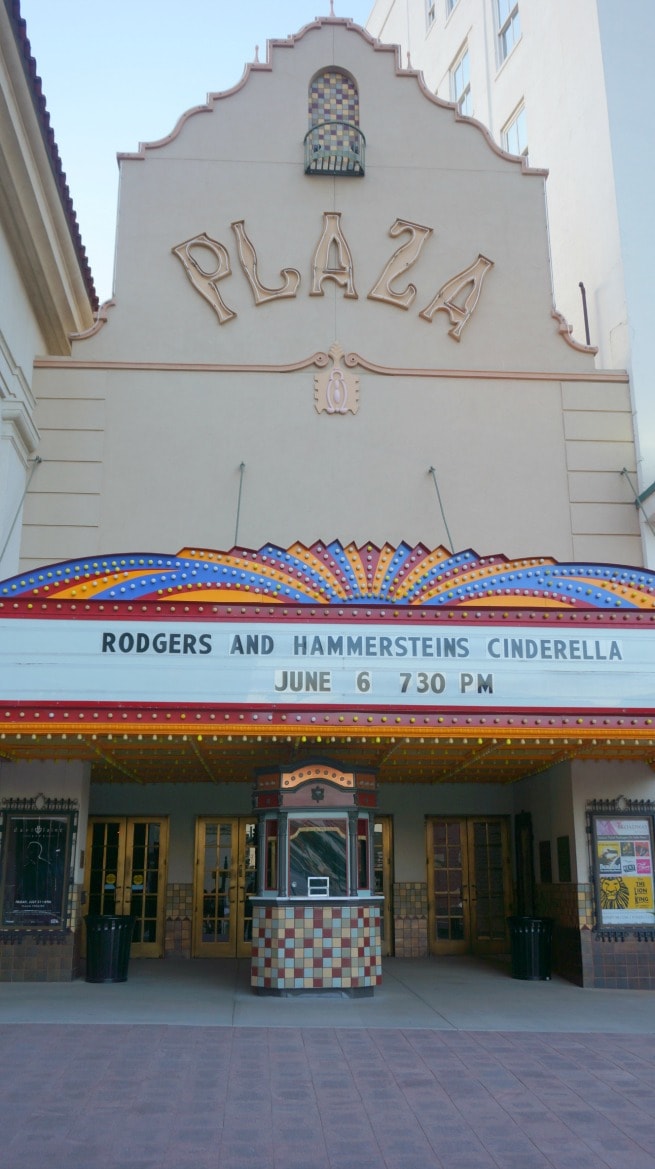 Lucchese Bootmaker
What do you see a lot of in Texas? Cowboy boots! I had the chance to go to the famous Lucchese Bootmaker for a tour. This was without a doubt my favorite activity in El Paso, and anyone can take the tour.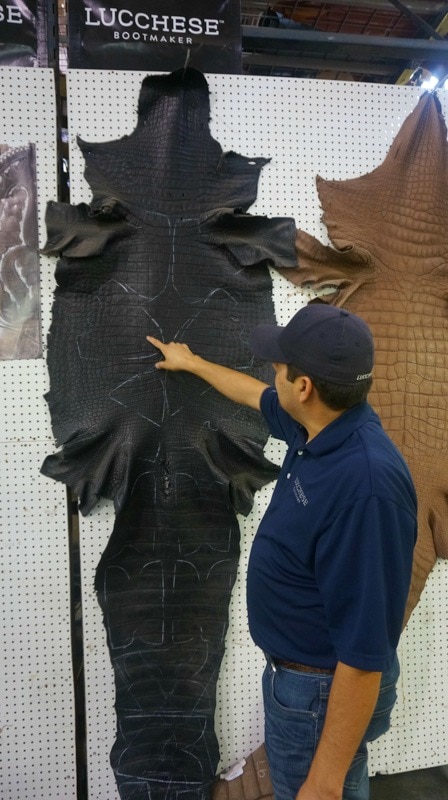 I've never seen boots this beautiful.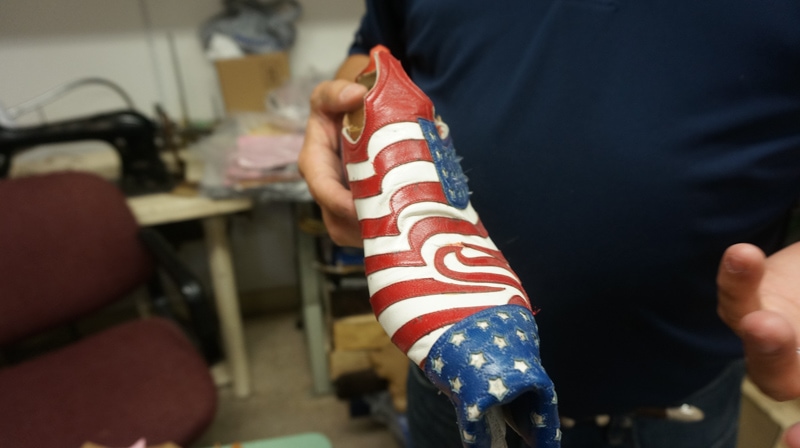 More to come soon. I can't wait for you to see my boots!
Foodie Finds
El Paso is definitely a food town, and I wish they would let people know! In researching before my trip, I didn't see a lot about the food being stellar in El Paso.
Well, I'm here to tell you it is pretty amazing! I have more to share on specifics of where to eat, but these are a couple of spots you definitely must experience.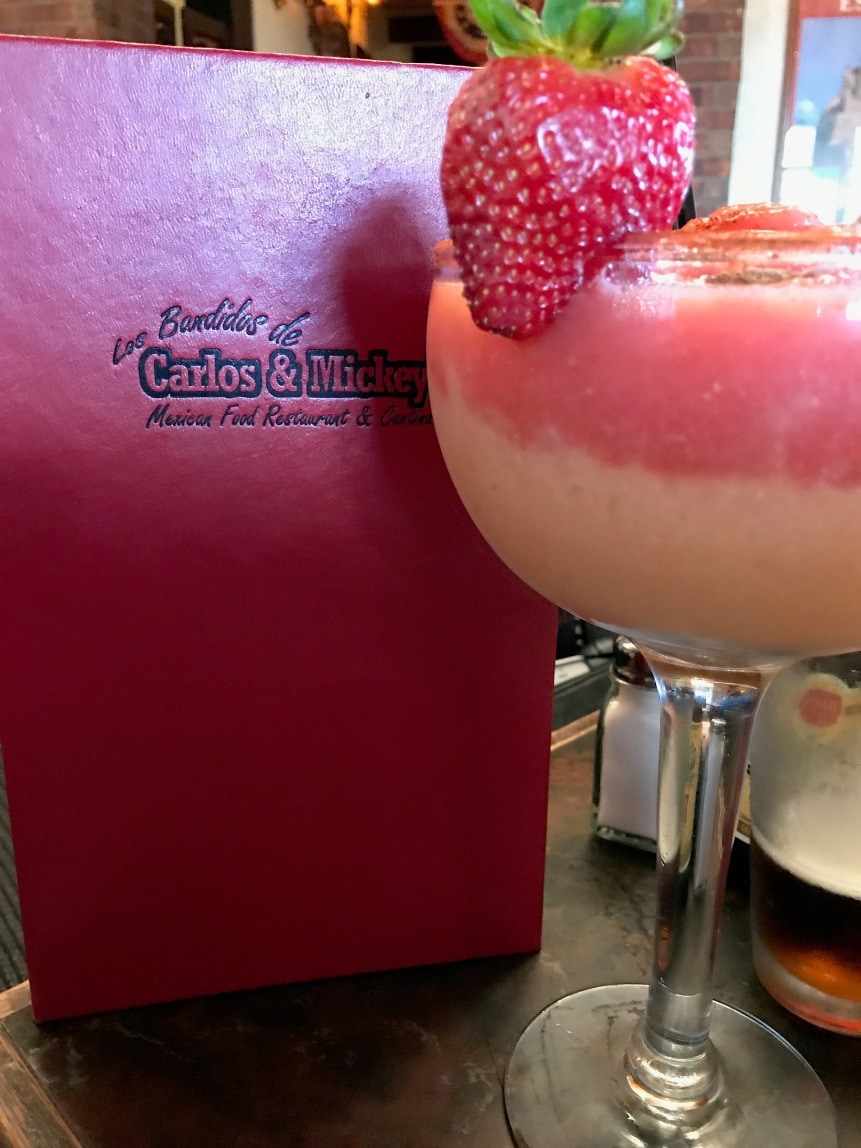 Los Bandidos Carlos & Mickey's
This is not just a place to stop in for a drink if you are visiting El Paso (though you certainly could.) You really need to make time for the full experience!
The first rule of visiting Carlos & Mickey's: Be hungry! Order the Queso Fundido and you'll be in for a show as well as a to-die-for appetizer. But first, order the large margarita. It's for sharing! 
Crave Kitchen & Bar
On my third day in El Paso, we headed to Crave Kitchen and Bar.This little breakfast spot is pretty popular, so you may have to wait.
Don't turn around and think you will find anything as good anywhere else. I kid you not. This was the absolute best breakfast sandwich I've ever eaten.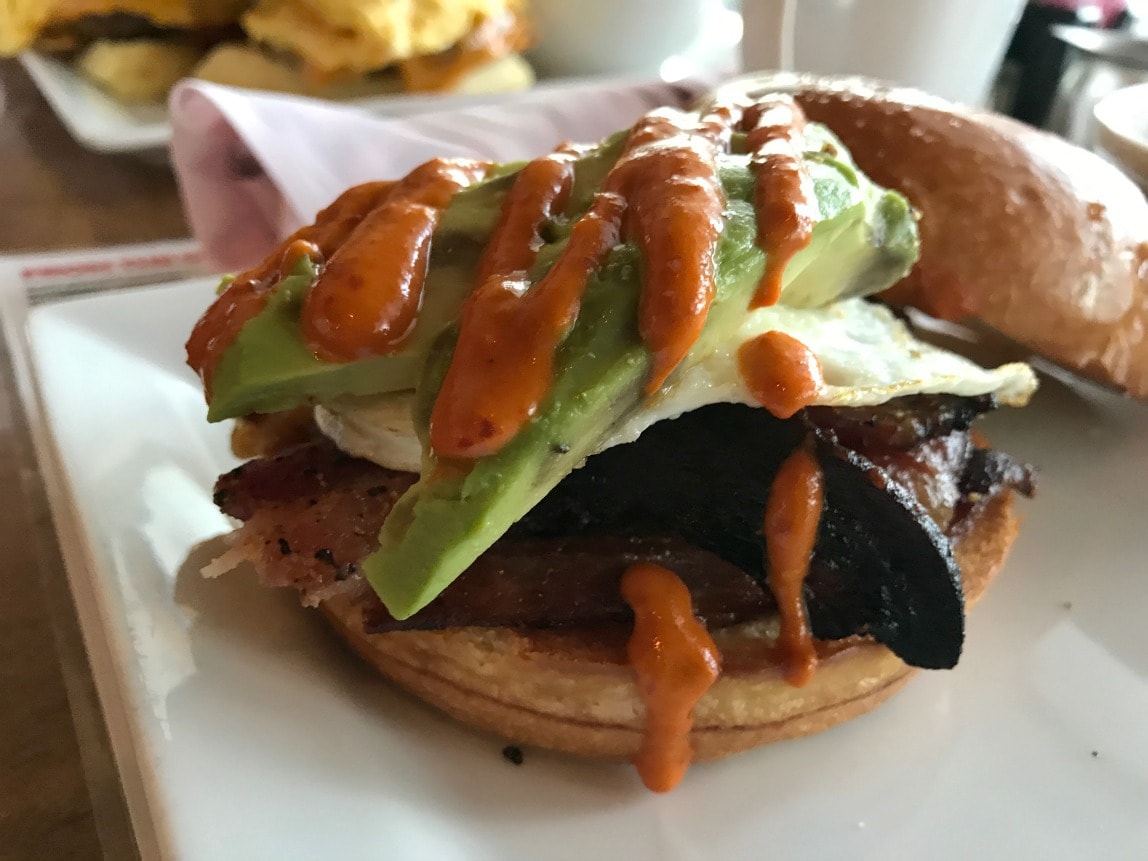 Cattleman's
Some restaurants are all about the food. Others are more about the experience. Cattleman's Steakhouse is all about both. And after you eat the portions they give you, a walk around the Indian Cliffs Ranch will be just what you need.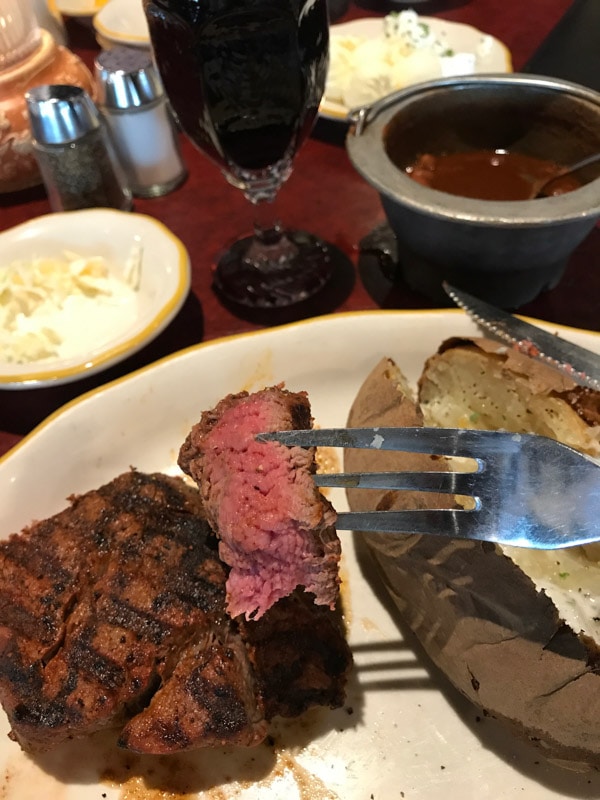 Don't worry, there is so much to see you won't even realize you're getting a little exercise. Check out the movie memorabilia, the zoo, the aviary, the exotic animals, the antique wagon collection, and yes, there's more. This is not a painting. The views are breathtaking.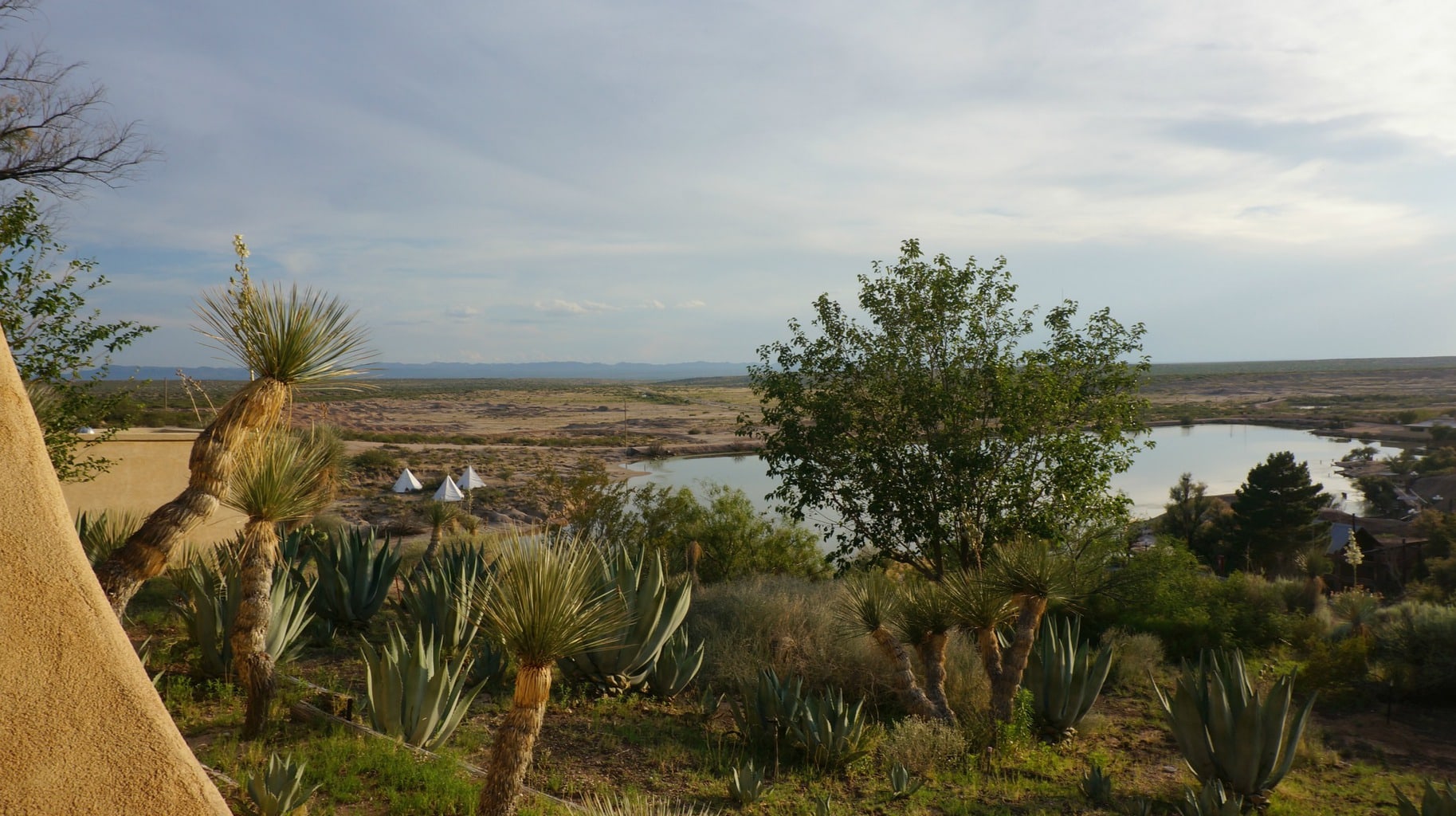 Zin Valle Vineyard
I visit wineries quite a bit on trips because I really do love wine. But honestly, not all wineries can produce good wines. Like (gasp) Florida.
I've considered visiting a Florida winery, but when the description starts out with Strawberry wine, I'm probably out. Texas, on the other hand, has amazing wines. This is the Zin Valle Vineyards Sweet Red Sensi wine.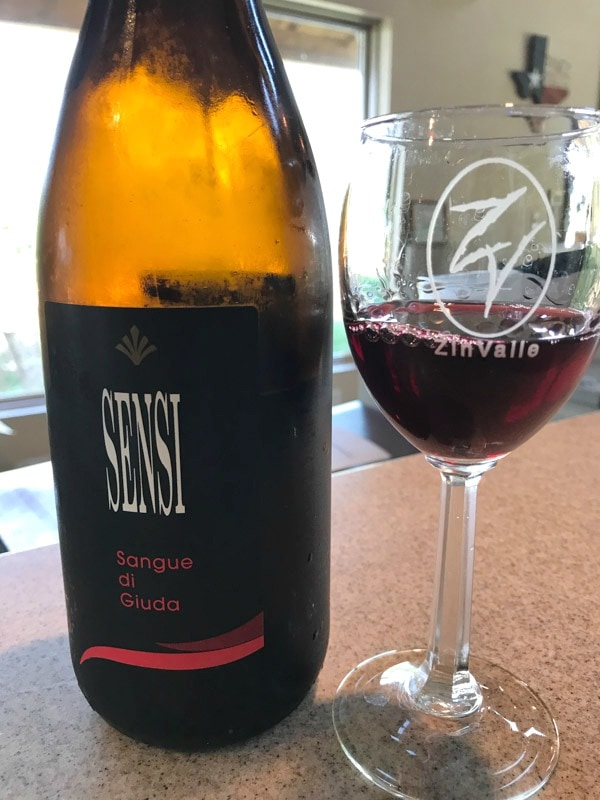 Ready to visit? An easy way to make your way through El Paso without lugging a guide book or three is just to download the Official El Paso App through iTunes or Android. If you're tech-challenged or prefer the old school way, you can find everything you need on the Visit El Paso Website. Sign up for their email list to be kept up to date on what's happening.
If you like this post, please pin it by clicking on the P for Pinterest! This way others can see it, too. I'd SO appreciate it!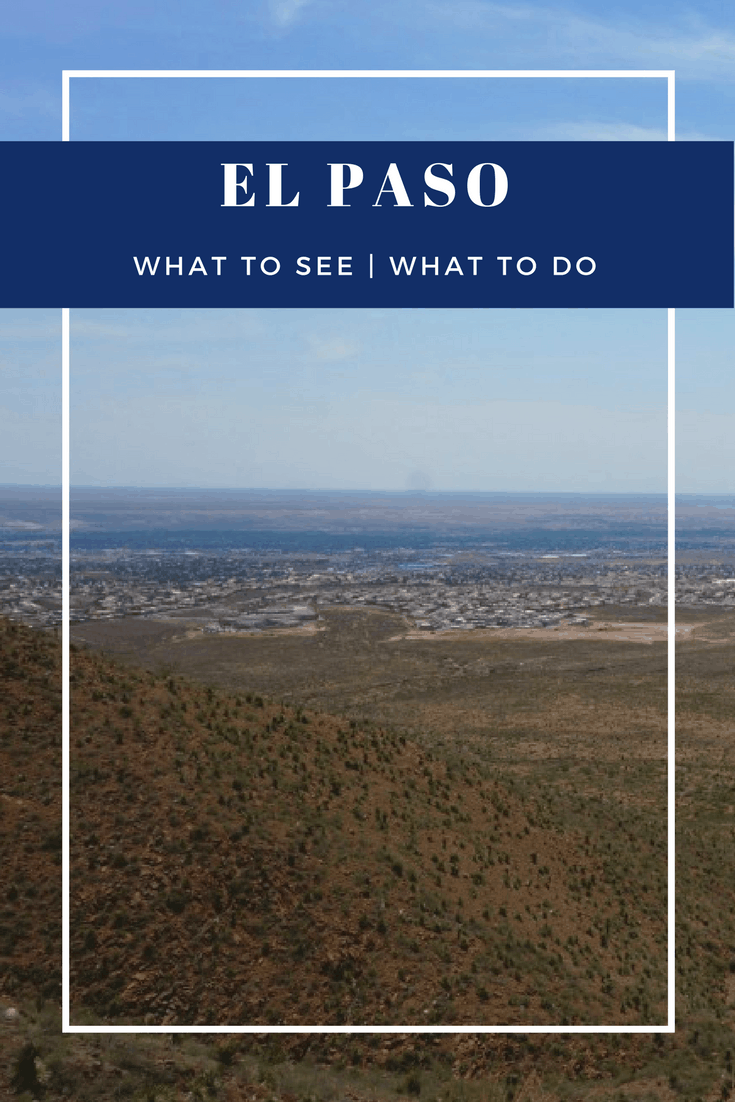 I was invited to experience El Paso to be able to share it with you. All thoughts are my own. But you knew that!