Experiencing luxury train travel through the beautiful Rocky Mountains of Canada is a bucket list adventure, and Rocky Mountaineer is ready to welcome you!
Being able to view the scenery is spectacular enough. Being spoiled and treated like royalty brings this trip to a whole new level.
Travel has changed a lot for everyone the last eighteen months or so. As with many destinations, Rocky Mountaineer had to suspend the entire 2020 season.
As expected, domestic travel is recovering first. Here in the United States, people are scrambling to plan that summer vacation after all!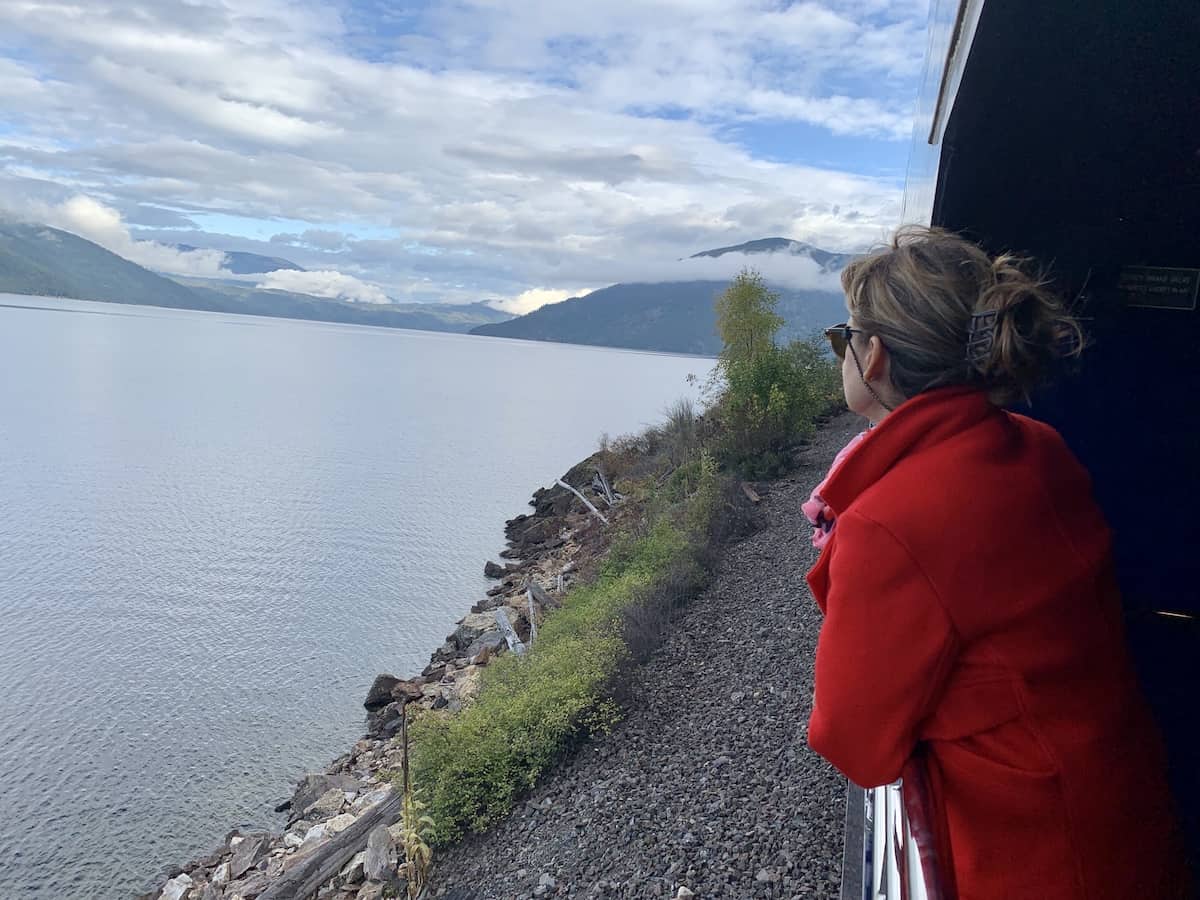 Now is the Time to Plan
So why should you book your Rocky Mountaineer luxury train travel now?
In Canada, Rocky Mountaineer is offering their residents the opportunity to finally take that bucket list trip through the Canadian Rockies in style and comfort like never before.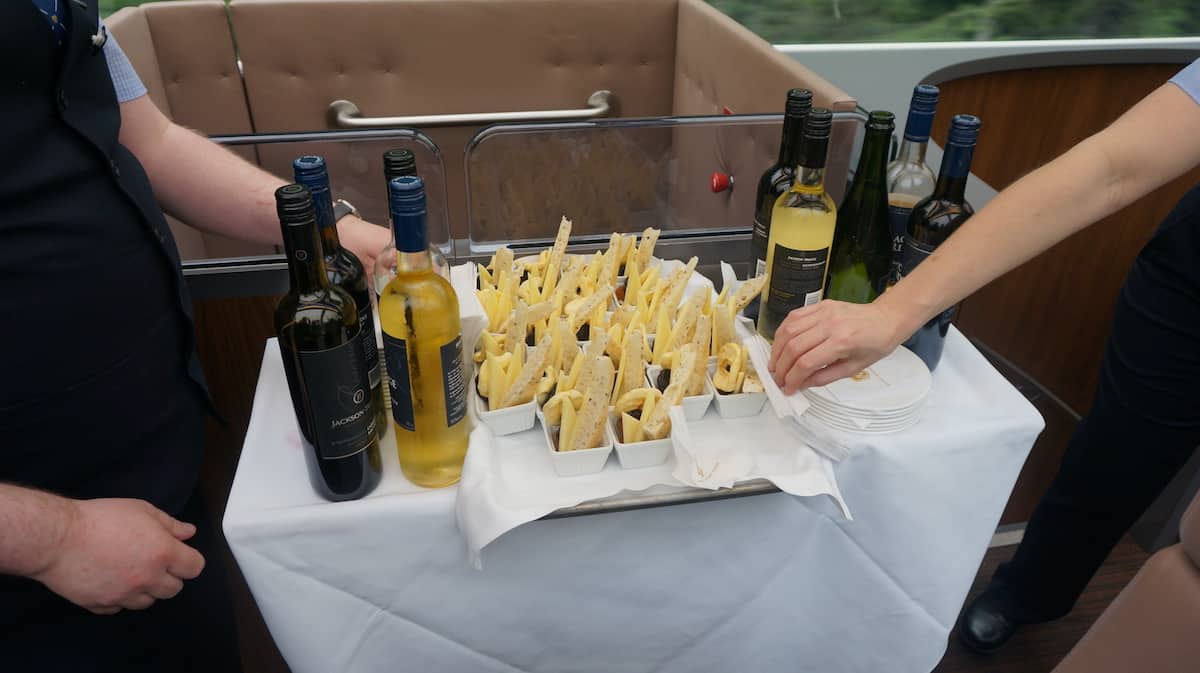 Rocky Mountaineer is excited and ready for guests on their trains through the Canadian Rockies! It's been a long wait but, as of July 5, the 2021 season has started!
Get ready for the unbelievable sights and flavors of this experience. I've written about the culinary aspect of Rocky Mountaineer Canada, but you really have to experience it for yourself to believe it!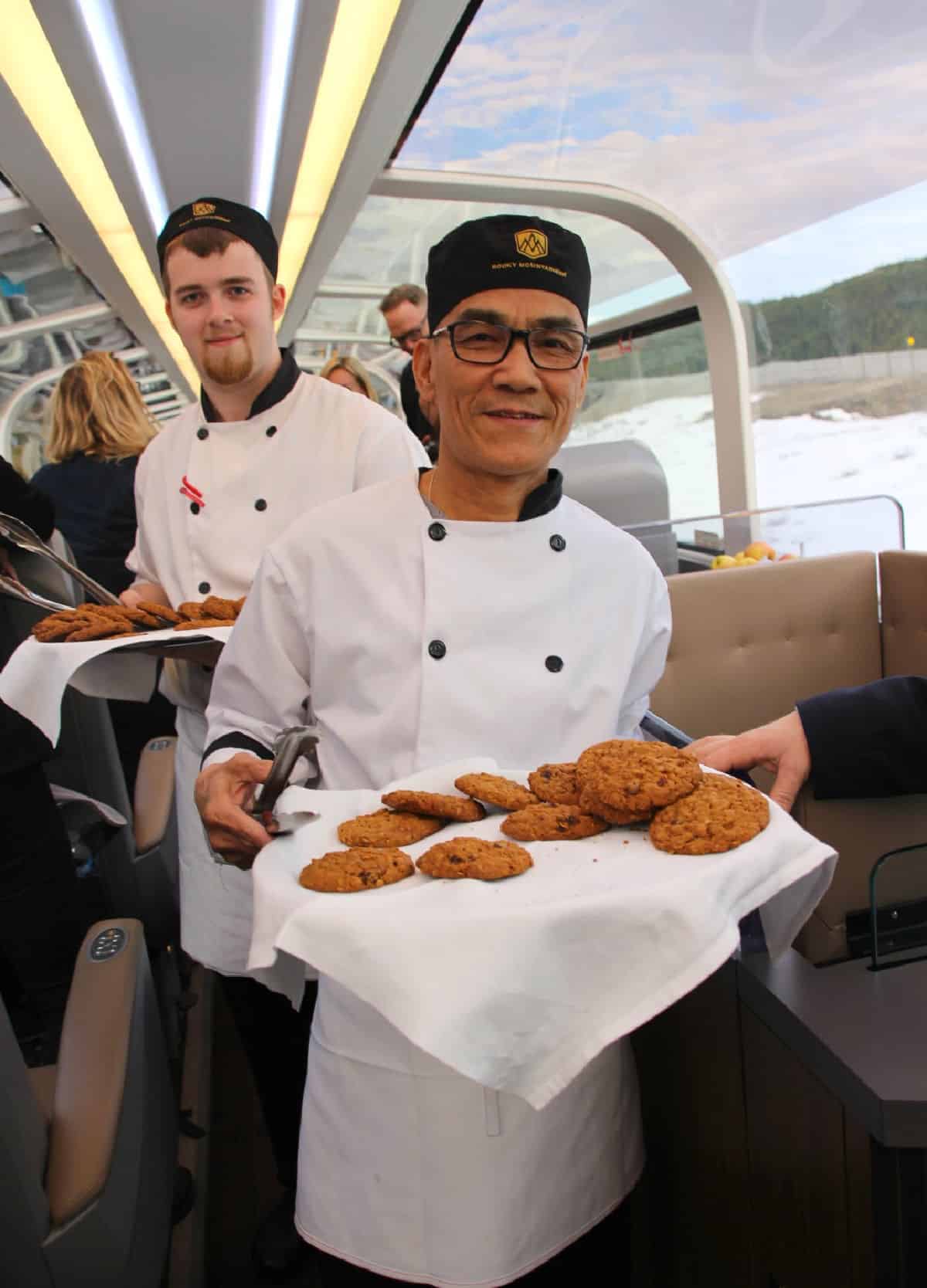 Trust me when I say these Oatmeal Raisin Cookies with honey are not your momma's oatmeal cookies, and will probably replace the recipe you use! You're welcome!
July's schedule on the train will be a bit reduced as they prepare to go to a full schedule in August. Rocky Mountaineer has a long term commitment to safety, and is still the best way to see this part of the world.
If you can make it happen, right now is the time to go, especially with the partnerships Rocky Mountaineer has secured to help you plan this amazing vacation:
Another Free Train Trip within Five Years!
If you are a resident of Alberta or British Columbia and travel with Rocky Mountaineer this year, you'll receive a voucher to travel again with them in the next five years!
Who doesn't want more luxury train travel?!
I have so many Canadian friends who have never experienced this trip. Now is your chance to explore the majesty of your own backyard. Grab your camera and join the fun!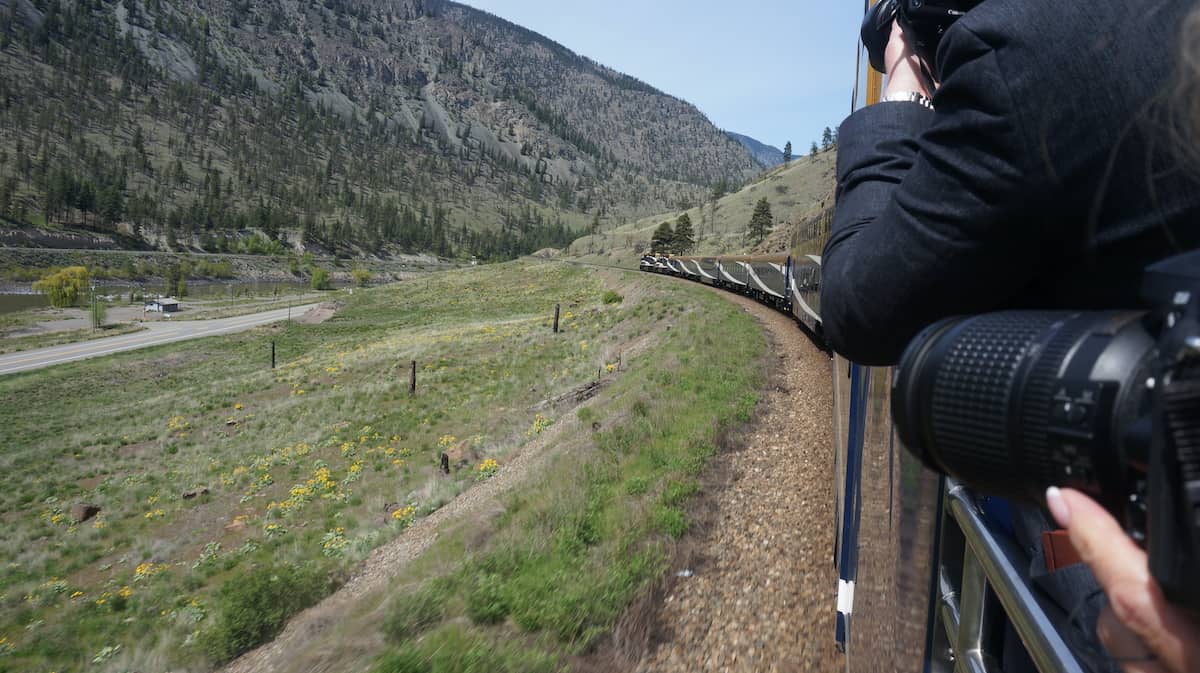 Canada Residents save Big on Vacations!
For Canada residents, save up to $1400 per couple on vacation packages of five days or more. (You really need at least five days to see it all!)
Canada Residents save Bigger on Packages with Fairmont!
Also for Canada residents, save up to $2900 per couple when booking a package that combines luxury train travel on Rocky Mountaineer with overnight stays at a Fairmont property.
I've experienced quite a few of the Fairmont properties in Canada and they've all been spectacular.
These luxury 5-star hotels and suites make for an unforgettable stay, and have an all new AllSafe program, ensuring strict sanitation protocols at all of their properties.
The culinary experience of this Canadian Rockies train is incredible, and by staying with Fairmont, you'll have wonderful meals off the train as well!
Limited Time AeroPlan Specials
For a limited time, earn points with your Aeroplan booking or redeem your Aeroplan points for part of your Rocky Mountaineer trip or even your entire package. See website for details.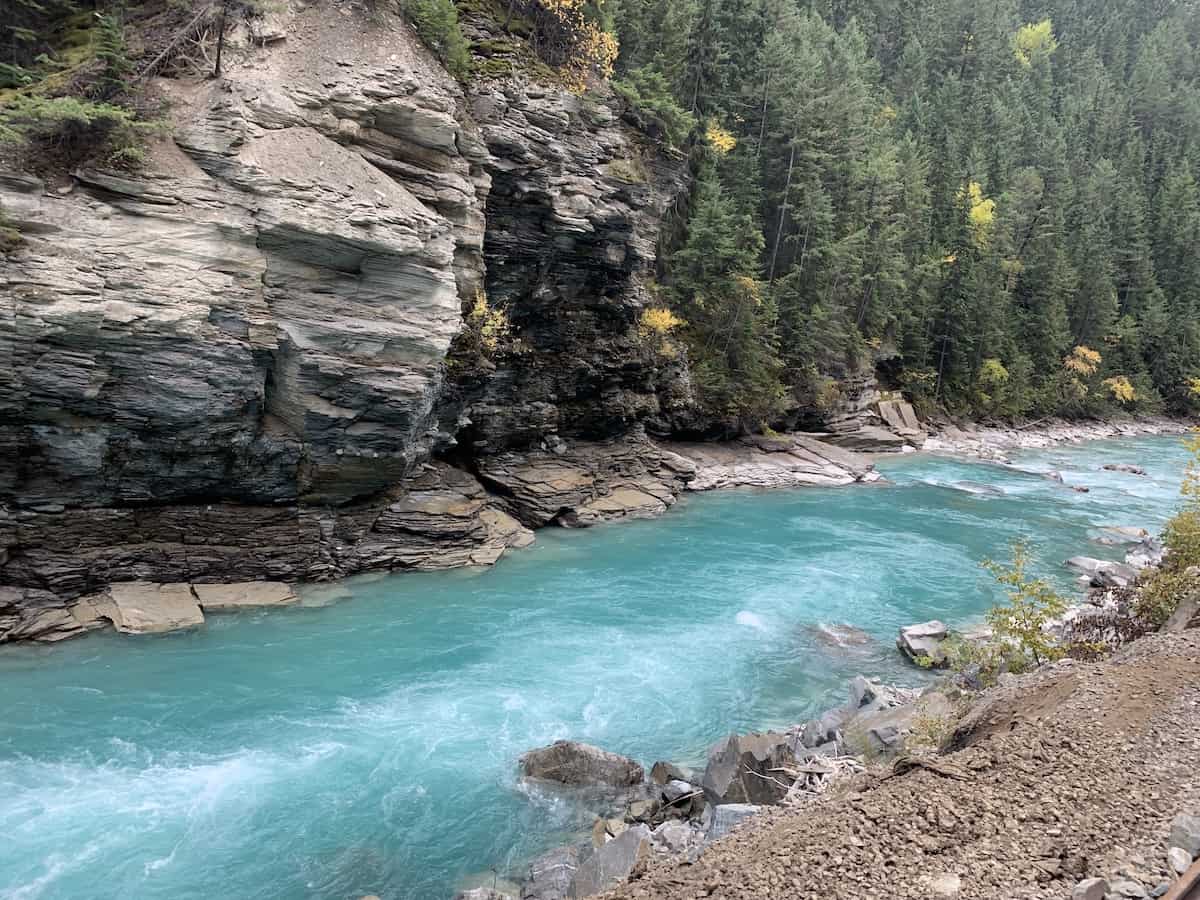 Safety Precautions
Rocky Mountaineer is all about your comfort, and that now includes guidelines associated with COVID-19.
To ensure their guests and onboard team feel safe and secure while traveling, every guest and team member will undergo an extensive health screening, which includes a rapid COVID-19 screening test before the start of the train journey.
All cars have high-end air filtration systems, removing 99.9% of
airborne viruses and bacteria. This ensures a steady intake and circulation of fresh air.
Glass barriers have been installed between tables in the dining area. Guests will be required to wear a protective face covering on and off the train. No masks will be required when eating and drinking.
This is a short list of the steps Rocky Mountaineer has taken to provide guests with the security of traveling with them.
Please feel free to visit the Rocky Mountaineer website and chat with one of the representatives if you have any questions at all!
Which Route to Choose?
First Passage to the West
The First Passage to the West is a wonderful way to see the Canadian Rockies, going between Vancouver and Banff, with an overnight stop in Kamloops.
The Fairmont Banff Springs is ready to welcome you. Another choice in Alberta is the Fairmont Chateau Lake Louise, a resort overlooking gorgeous Lake Louise.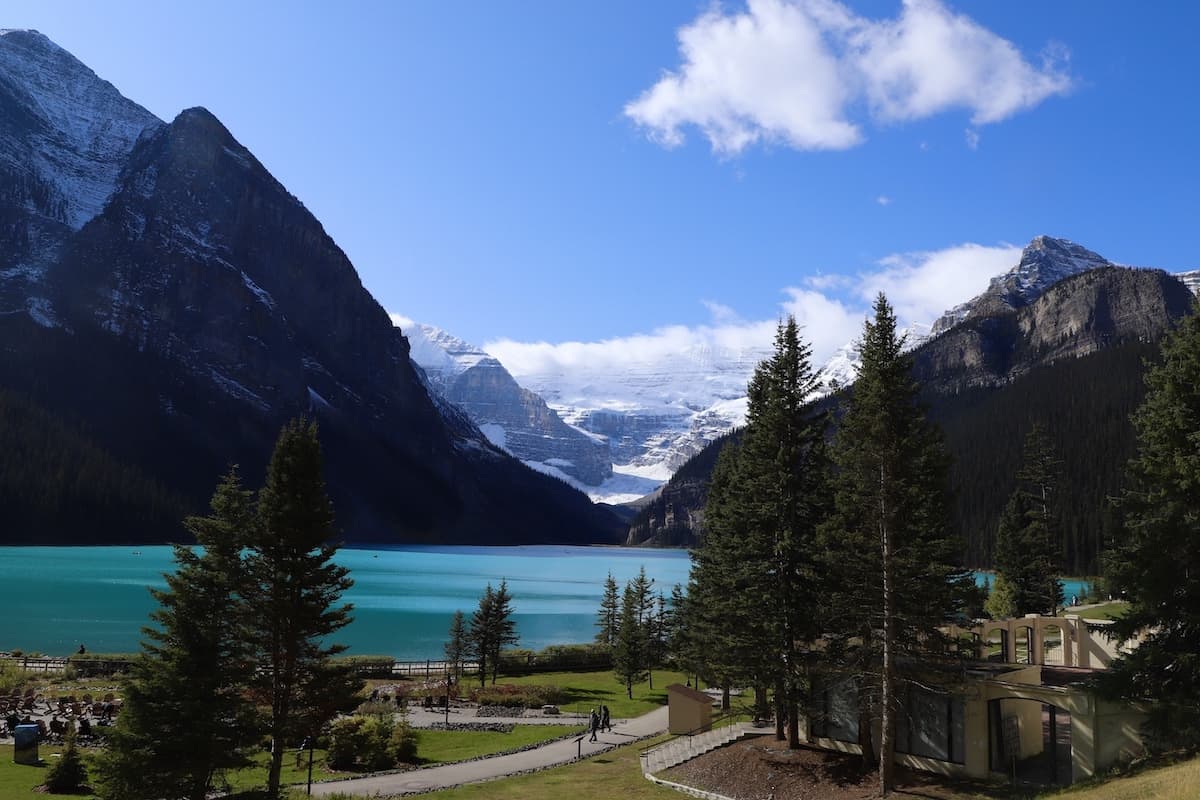 Journey through the Clouds
Rocky Mountaineer Train Journey through the Clouds travels between Vancouver and Jasper. Plan to stay at Fairmont Jasper Park Lodge at the end of your trip and explore the Icefield Parkway from Jasper to Banff.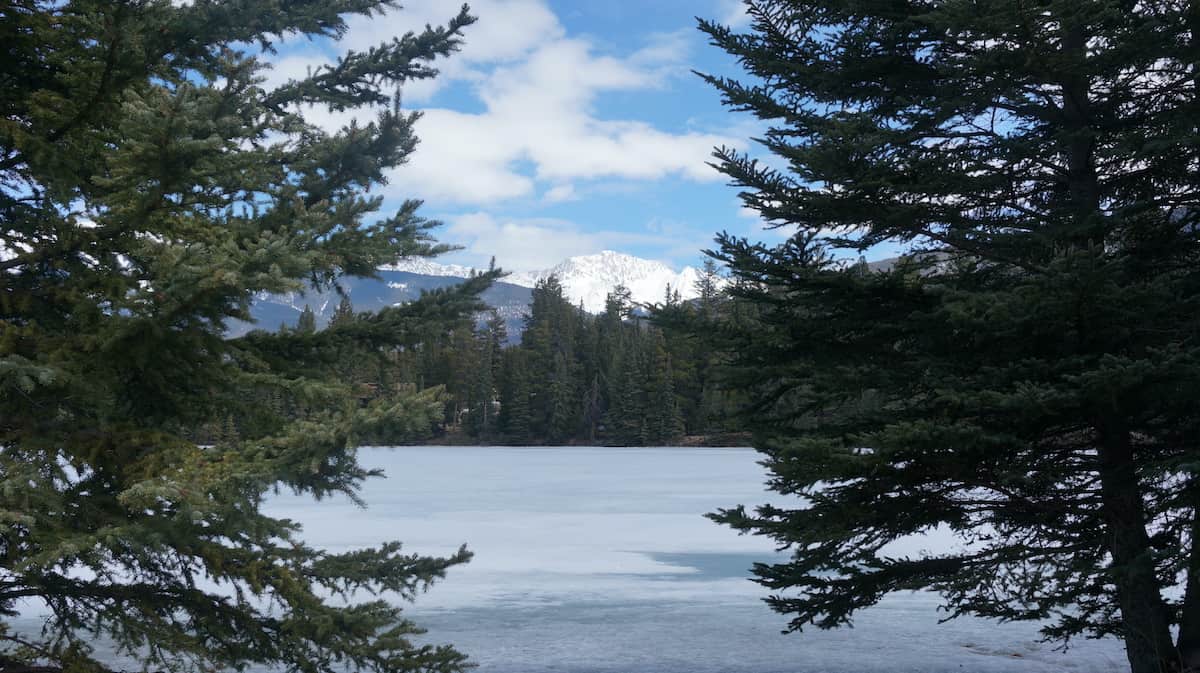 Rainforest to Gold Rush
The Rainforest to Gold Rush route travels between Vancouver and Jasper, with overnight stops in Whistler and Quesnel.
I can't believe I still haven't been to Whistler to see those hidden lakes and canyons. That's a bucket list item for me!
All three routes can begin or end in Vancouver. Can't decide? Take a Circle Journey and experience two of the routes!
Why not begin your vacation with time to experience the city of Vancouver?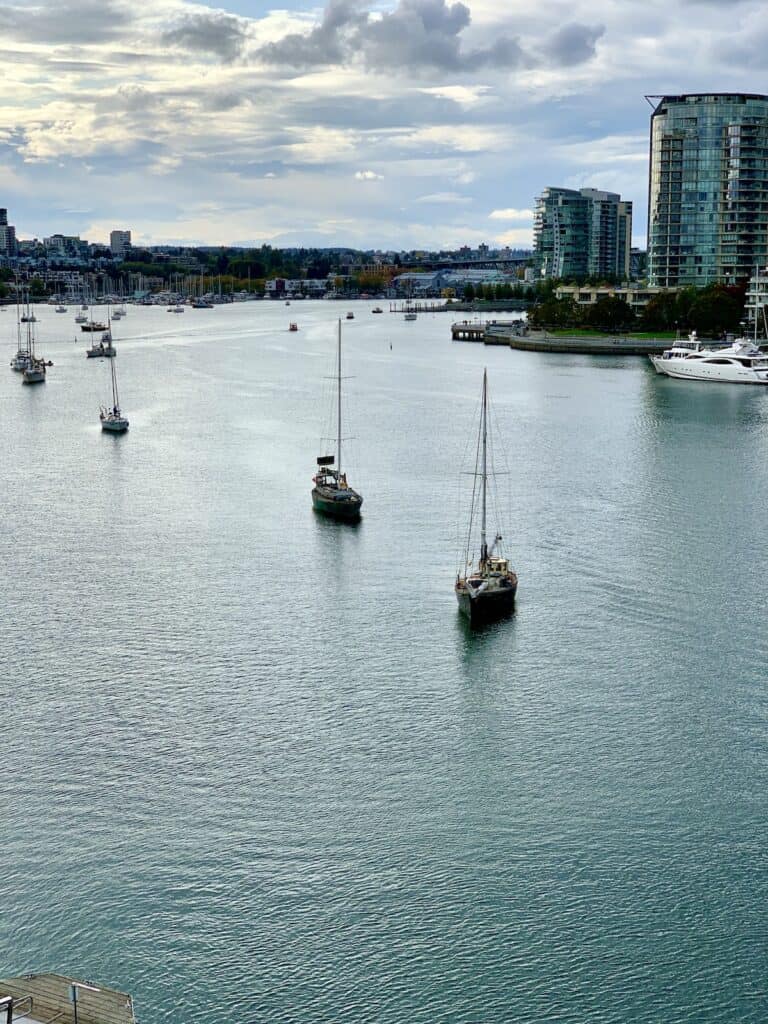 My favorite places to stay are the Fairmont Pacific Rim, Hotel Vancouver, or the Fairmont Vancouver Airport Hotel, my absolute favorite airport hotel!
There's still time to book for July or August. Check the website for updates on promotions and availability. And please come back and tell me about your trip!
Do you sleep on Rocky Mountaineer?
You are only on the train during the day. As part of your package, Rocky Mountaineer will arrange your overnight stays during your rail journey.
Is GoldLeaf service worth the extra cost?
I absolutely think it is worth the extra money. This is a bucket list trip and you will not regret going for the GoldLeaf upgrade.
Where does Rocky Mountaineer begin and end?
All Rocky Mountaineer packages go in both directions, so you could start in the Rockies and end in Vancouver, or start in Vancouver and finish your journey in the Rocky Mountains.
Save this to Pinterest for Later!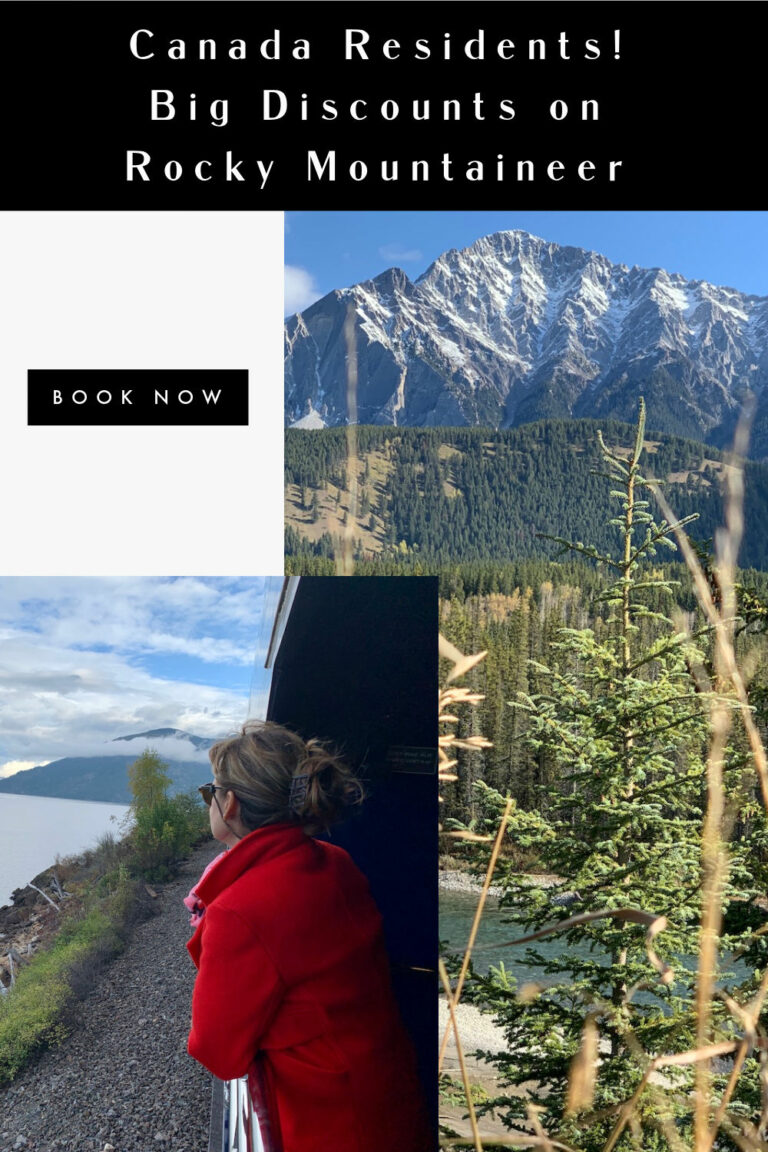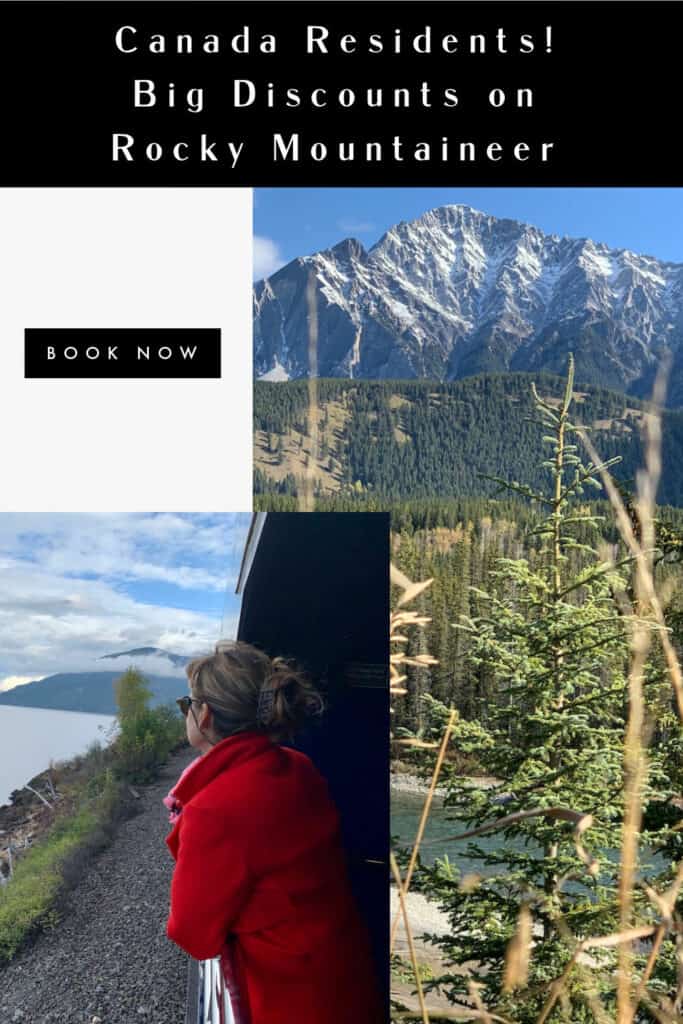 More Canada Travels